Beauty in the Beast
In 2010 and 2011, I lived in Burma (now Myanmar). Though my residency took place at least 50 years after the events of
Miss Burma
, the newest novel by
Charmaine Craig
(
The Good Men
), those decades hadn't erased the sociopolitical tensions that hound the book's heroic family. Craig's novel pulls on her own family history and manages to give engagingly personal perspective to Burma's complicated modern history through the experience of an equally complicated family.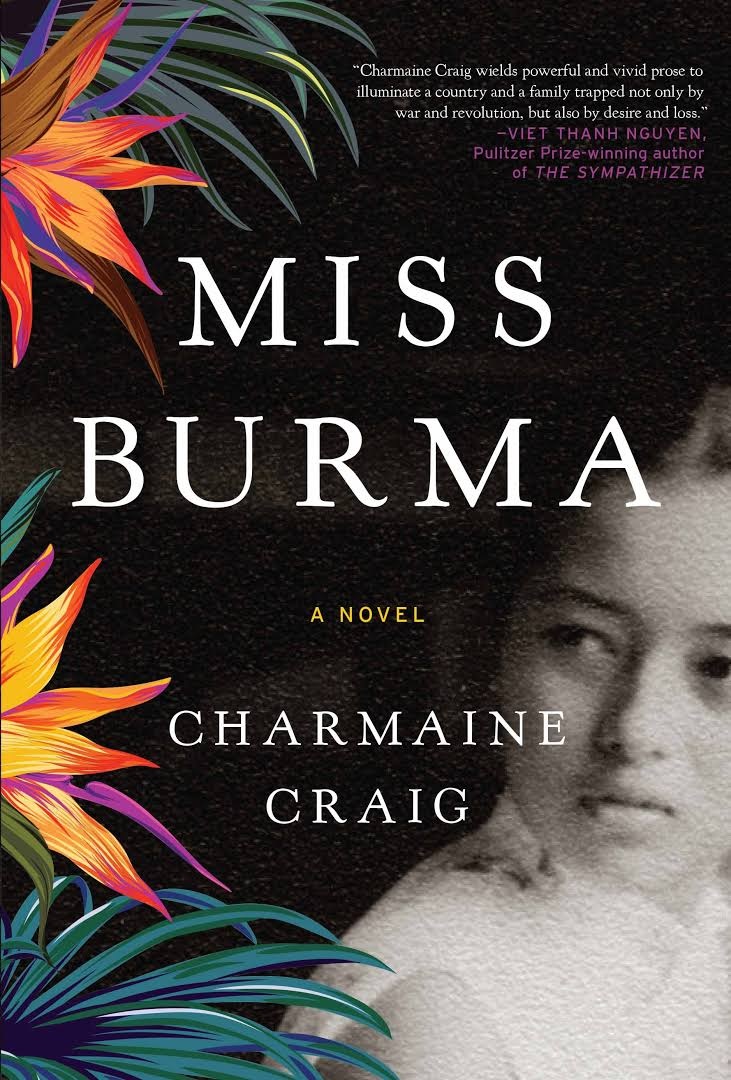 Benny and Khin meet in the capital city, Rangoon, and begin a family despite their combined social disadvantage in Burma, where the nationalist fervor following World War II became violent toward minority groups. Benny, an orphan of the city's once-thriving Sephardic Jewish community, and Khin, of the Karen ethnic nationality, face combat, evacuation, separation, imprisonment and disenfranchisement during Myanmar's turbulent development in the wake of British colonial withdrawal, through the 1960s and the rise of General Ne Win's brutal military rule.
Based on Craig's mother, the novel's titular character is Louisa, the eldest daughter of the struggling couple. Growing up amid the civil conflict, Louisa's resiliency and beauty win her the country's pageant crown, and she begrudgingly becomes a symbol of national unity, even as civil rights abuses in the country soar and her father is imprisoned.
Craig details the neglected perspectives of minority women in Burma's longstanding conflict. Using these underrepresented voices and offering more complex perspective on iconic figures (most notably humanizing the typically lionized Aung San), this revisionist history is made even more engaging with the deeply personal vein of her family story. Whether readers are familiar or not with Burma's history, Craig's novel is a compelling excavation of the origins of conflict and the capacity to overcome. --
Kristianne Huntsberger
,
Shelf Awareness
partnership marketing manager