Armchair Science Exploration
Science has never been my strong suit; while I appreciate the role it plays in our world, I never did well on science tests. But these explorations of scientific professions make me wish I'd paid just a little more attention in biology class way back when--perhaps then I could have had a career in the sciences as well. As it is, reading about scientific professions will have to suffice.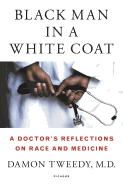 In Black Man in a White Coat, social justice meets memoir meets medicine, as Dr. Damon Tweedy recalls his experience facing racism and bias in the American medical system--as a professional, in his interactions with patients and as a patient himself following a diagnosis of a chronic disease.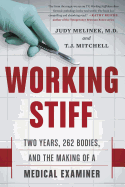 Judy Melinek set out to be a surgeon, going so far as to complete medical school and start a residency program before realizing the job was not for her. She puts her scientific knowledge to work as a forensic pathologist now, and details her experiences working as a medical examiner in Working Stiff. (For a different take on what happens to our bodies post-death, Tom Jokinen's Curtains: Adventures of an Undertaker-in-Training details the specifics of embalming and decomposition, while Caitlin Doughty uses her experience working in a mortuary as a lens through which to explore various bits of research around death rituals throughout history in her memoir, Smoke Gets in Your Eyes.)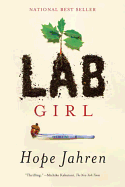 Lab Girl moves away from human life (and death) to look at plant life. Hope Jahre is a geobiologist who has dedicated her life to the study of plants, trees and soil (and has received three Fulbright Awards). In Lab Girl, she writes with heart about her research, her relationship with her lab partner and her love of nature--and includes plenty of scientific detail about plants and dirt along the way. --Kerry McHugh, blogger at Entomology of a Bookworm