Board Book Duos
If one entertaining board book for young readers is great, wouldn't two be even better? Of course!
A Is for Alice and One White Rabbit (Macmillan, $8.99, ages 2-4) use Lewis Carroll's famous characters and retouched versions of John Tenniel's original illustrations to teach the basics of language and mathematics. A Is for Alice depicts Carroll's well-known characters alongside their corresponding letter and description; One White Rabbit is similar in composition, featuring the characters on the page facing their number. The lively illustrations will help young readers engage with the new skill sets.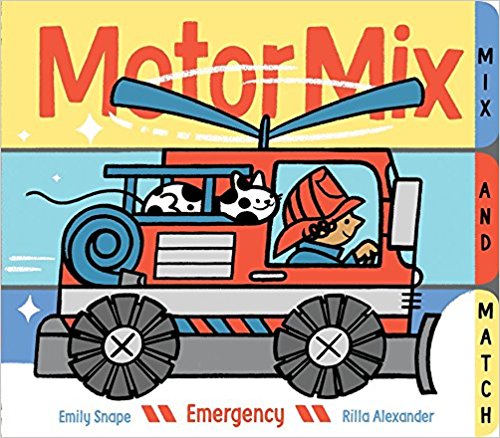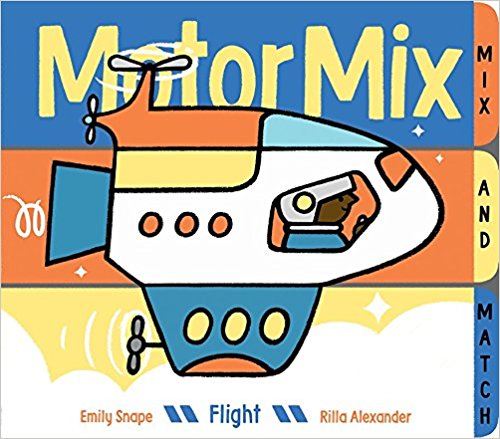 Motor Mix: Flight and Motor Mix: Emergency (Chronicle, $9.99, ages 2-4) by Emily Snape and illustrated by Rilla Alexander feature vehicles and related text the reader can mix and match. Flight opens with a rocket ship on the left and a page split into three die-cut snippets of text on the right: "I am launching" "ROAR zoooom" "into outer space." Turn the top part of the page and the rocket ship has a new roof; the top text reads "I am drifting." The same conceit can be seen in Emergency with emergency vehicles. With so many vehicle and text combinations, young readers will be able to return to these titles over and over again.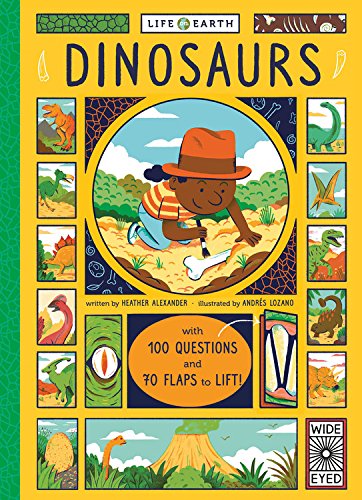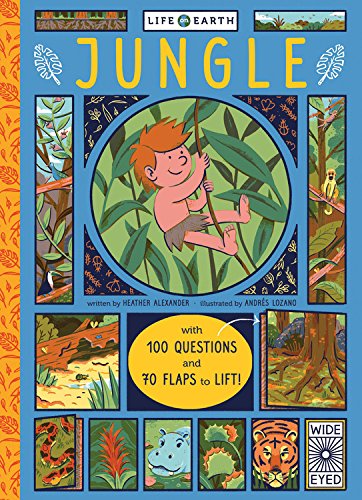 For slightly older readers, consider the Life on Earth titles (Dinosaurs and Jungle, Wide Eyed Editions, $12.99, ages 5-9) by Heather Alexander, illustrated by Andrés Lozano. Both titles include 100 questions ("How many kinds of dinosaurs were there?" "What is the weather like in the jungle?") with their answers ("Scientists have discovered over 900" "A jungle is very hot and very wet."), often hidden under one of the 70 flaps to lift. Readers can dip in and out of these interactive and informative titles as they desire. --Siân Gaetano, children's and YA editor, Shelf Awareness