Baby, It's Cold Outside
I've had a hankering for Cold War-related fiction lately. Current politics, perhaps? The long, dark winter nights? Or maybe it's simply the word "cold"--and those of you in the frigid parts of the country surely understand the urge to stay indoors and read. Some recent first-rate espionage books stand at the ready.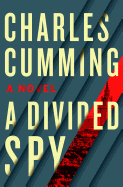 It's been 25 years since spy master John le Carré released a George Smiley novel--and A Legacy of Spies (Viking) was well worth the wait. Dedicated Secret Service agent Peter Guillam must press pause on his English coastal retirement life and return to London when his Cold War past comes under fire. Le Carré is on point with this atmospheric thriller that will leave readers eager to revisit earlier Smiley adventures. As twist-and-turny as they come, Charles Cumming's A Divided Spy (St. Martin's Press) finds former agent Thomas Kell retired, too. That is, until he's given the opportunity to catch Russian spy Alexander Minasian, the man responsible for the death of Kell's fiancée.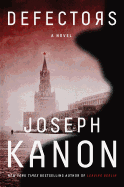 Joseph Kanon's pitch-perfect Defectors (Atria) takes place at the height of the Cold War when a pair of brothers, one a straightlaced State Department man and the other a CIA traitor, suddenly find themselves back in each other's lives. Who can be trusted? It's anyone's guess.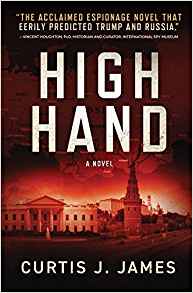 And last, but certainly not least, the timely High Hand by Curtis James (Copper Peak Press) is a taut thriller that follows former Moscow correspondent Frank Adams as he uncovers the truth behind a presidential candidate and ties to the Russian government. --Stefanie Hargreaves, editor, Shelf Awareness for Readers