The Activism of Jimmy Carter
Former President and Nobel Peace Prize winner Jimmy Carter has worn multiple hats in his nine active decades. His diplomacy on behalf of Middle East peace, the rights of women and the advancement of social change began during his presidency and continues with his work at the Carter Center. An author of 30 books, Carter is not afraid to confront difficult issues.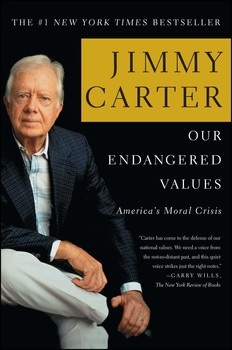 In 2005, in
Our Endangered Values: America's Moral Crisis
(Simon & Schuster, $16), Carter argued that a decline in our nation's values was being hastened by the rise of fundamentalism and a blurring of the lines between church and state. The book continues to be relevant 13 years later, with Carter tackling head-on social issues that are still at the center of often bitter debate today: women's reproductive rights, LGBTQ rights, civil liberties, science, religion and environmental degradation.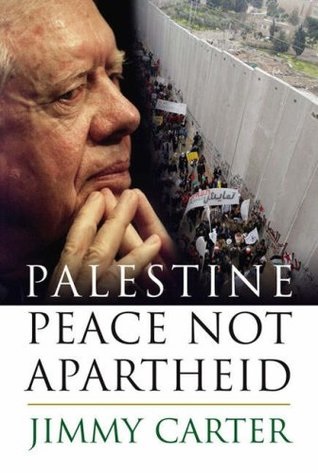 Palestine: Peace Not Apartheid
(Simon & Schuster, $15) is Carter's pragmatic and impartial outreach on behalf of a long-stalled Middle East peace process. When interviewed in 2007 by NPR's Steve Inskeep, Carter took pains to point out that his controversial use of the word "apartheid" in the book title was an acknowledgement of Israel's occupation of Palestinian land in the West Bank and not a reference to racism.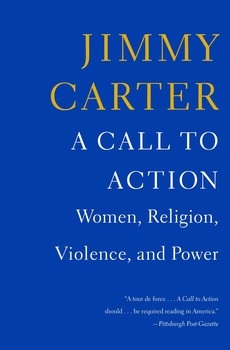 In
A Call to Action: Women, Religion, Violence, and Power
(Simon & Schuster, $16), Carter shares his deep-seated belief in the equality of all people. While dealing with unsettling topics such as human trafficking, rape and the particular suffering of women during wartime, he is always hopeful, offering realistic solutions for protecting the human rights of women worldwide.
Carter is, above all, a humanitarian, and his books are a rich source of wisdom and constructive advice in unpredictable times. --
Shahina Piyarali
, writer and reviewer