Surgery or Summer Reading
A friend just had knee surgery, it's in the 80s here, and she has a shade garden with a hammock. All she required was more books, which I happily delivered. Whether recovering, or just in need of some good summertime reading, check out her (partial) reading list: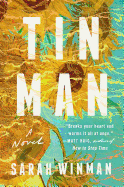 Tin Man
(Putnam, $23) by Sarah Winman is physically perfect for a hammock: compact and short, yet, as our reviewer wrote, "epic in its portrayal of friendship, love and loss." Following the intertwined lives of three friends--Ellis, Michael and Annie--for 40 years, shifting through sex, marriage and tragedy, Winman deftly limns gentle joy and abiding love. "Plan to read it twice: first for the story, then to savor the beauty of the poetic symbolism threaded throughout the sparsely crafted prose."
After a devastating flood washes away much of his Tennessee town, Pentecostal preacher Asher Sharp attempts to shelter two gay men, but his wife turns them away. In Silas House's Southernmost (Algonquin, $26.95), this sets the stage for Asher to think about Luke, his estranged gay brother. Regret and a reconsideration of his religious judgments render a sea change in him, and when he preaches a message of tolerance, he loses his church, his wife and his beloved son, Justin. Heartbroken, Asher absconds to Key West with Justin, in search of Luke, hoping for reconciliation and redemption.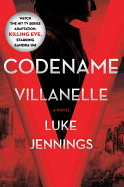 There is no joy or redemption in
Codename Villanelle
(Mulholland Books, $25) by Luke Jennings but there are thrills galore. Fans who have discovered the mind-bending BBC adaptation called
Killing Eve
will know who Villanelle is--a brutally inventive and efficient assassin. Beautiful, scarily intelligent and totally amoral. Former MI-5 officer Eve Polastri is recruited to hunt her down; at first, they seem wildly mismatched, but Eve becomes increasingly obsessed with Villanelle and good at their cat-and-mouse games, while Villanelle becomes obsessed with Eve. --
Marilyn Dahl
, reviewer