Football Season Begins
"If you love football, you get good at blind spots and blind sides." --Mark Leibovich, Big Game: The NFL in Dangerous Times
Football seems to be in turmoil these days, and three insightful books explore the reasons, highlighting many fans' blind spots.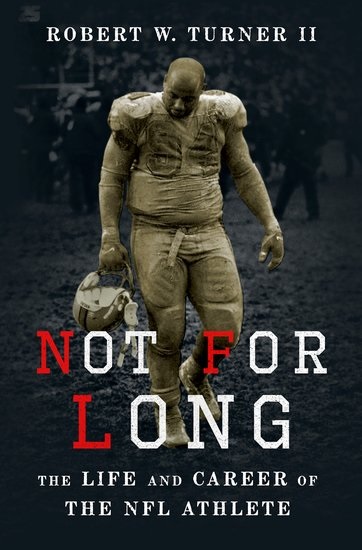 Dr. Robert W. Turner II was a pro football player, so is well-qualified to dissect what it means to be a player, in
Not for Long: The Life and Career of the NFL Athlete
(Oxford University Press, $24.95). It's a precarious position: the momentum created by powerful owners, league revenue, and pros is a whirling wheel that "jettisons players, sending them spinning off into the ether," without guaranteed money or tools for life outside football.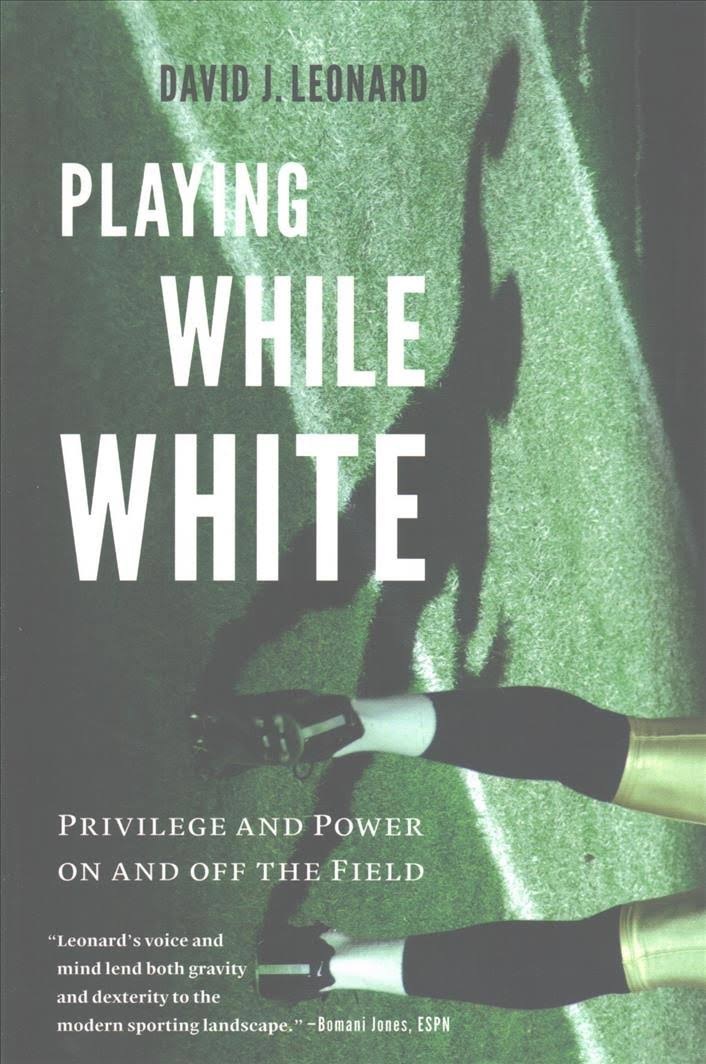 In
Playing While White: Privilege and Power On and Off the Field
(University of Washington Press, $26.95), Professor David J. Leonard writes that sports culture is a key component of racial ideas. One prime example from football is trash talking. When Richard Sherman calls out Tom Brady--"You mad, bro?"--or tells Erin Andrews "I'm the best corner in the game!" he's seen as "immature, selfish and petulant." But when Brady (an inveterate trash talker) or Peyton Manning let loose, they're seen as competitive and fearless. "Bravado and confidence, like rage, is unacceptable in association with blackness."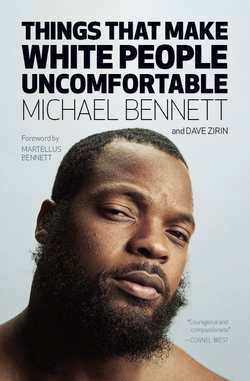 Michael Bennett
--premier defensive end with the Eagles (formerly with the Seahawks)--exudes bravado and confidence, and doesn't care if it's unacceptable. Indeed, his book (with Dave Zirin) is titled
Things That Make White People Uncomfortable
(Haymarket Books, $24.95). He loves football, he loves his teammates, he loves hating quarterbacks, but "the league itself, the violence you put your body through to play, is not fun." He writes about CTE, the lack of integration in the NFL with respect to owners and coaches, anthem protests and activism, and how his wife and three daughters inform his feminism. And he's very witty. Remembering the NFL combine, with its overtones of slave auction: he walked into a room filled with a lot of older men, and "felt like they were Kardashians and I was an NBA starting center."