Board Books: Colors
It's September and, while many kids are back in school, the very littlest still have a bit of time before they get to trot off to learn with their peers. For those who may feel that they're missing out, here are some fantastic board books that can be used for at-home color lessons and play.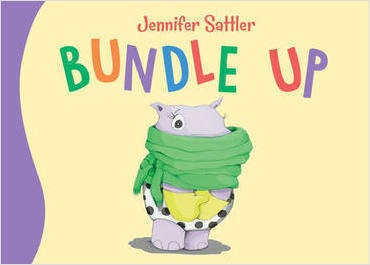 Bundle Up
by Jennifer Sattler (Sleeping Bear Press, $7.99)
A young elephant suits up to brave the snowy weather. Pieces of outerwear are brought up and then found: "Where are my yellow mittens? Here are my yellow mittens." Once the elephant dons the mittens, it's time to find the scarf, coat and hat all, presumably, for playing outside. What the elephant actually does is likely to be as much fun for readers as spotting the colors throughout.
Find Colors
by Tamara Shopsin and Jason Fulford (Phaidon Press, $14.95)
"We made you a colors book," the authors' note states. "It has no color. Hold up the pages and look through the shaped holes. You'll find all the color you need." And children will do just that. A rooster cut-out is for red, a leaf for green, grapes for purple... the child reader will have plenty of opportunities to spot and identify colors all around them.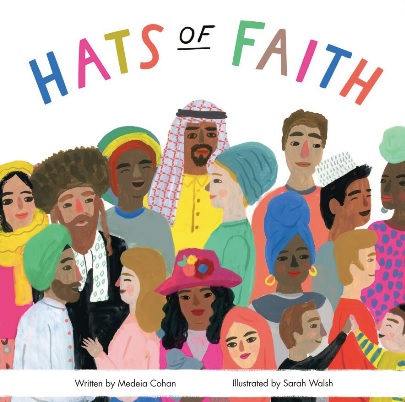 Hats of Faith
by Medeia Cohan, illus. by Sarah Walsh (Chronicle, $9.99)
Special mention goes to the vibrant, extremely colorful illustrations in
Hats of Faith
, which introduces readers to the head coverings many people wear to "show their love for God." Many children will love learning about the different hats; many will love pointing out all the colors. --
Siân Gaetano
, editor children's and YA,
Shelf Awareness