New Year, New Eats
What better time to try something new than a new year? After the parade of familiar holiday fare, keep the oven on and your sense of adventure ignited with cookbooks offering new flavors.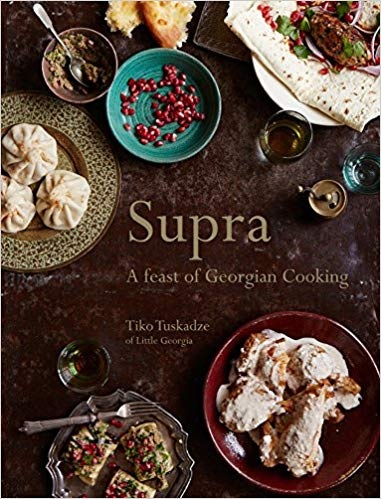 Continuing the spirit of sharing your table with people you love, host a feast any time with Supra: A Feast of Georgian Cooking (Pavilion Books, $27.95) by restaurateur Tiko Tuskadze. Tuskadze celebrates the culture and conviviality of the country of Georgia. Standout recipes include Nigvziani Badrijani (Aubergines Stuffed with Walnut Paste), beautiful and bejeweled with pomegranate seeds; Kebabi (Lamb Kebabs); and the toasty, melty Imeruli Khachapuri (Imerulian Cheese Bread), "perhaps the most iconic of all Georgian dishes."
Head to Portugal and dive into Rebecca Seal's Lisbon: Recipes from the Heart of Portugal (Hardie Grant, $35). Begin with the meaty-but-vegan Hearts of Palm Ceviche. Then, for intense flavor, make Spicy, Garlicky Prawns (warmed with a dash of whisky), Flaming Chorizo or Roasted Pork Belly with Sweet Potato Mash. Close with Molotov Pudding.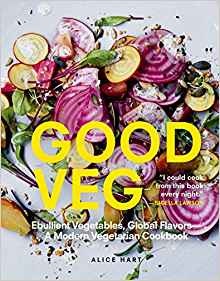 For something a bit lighter, see Good Veg: Ebullient Vegetables, Global Flavors--A Modern Vegetarian Cookbook (The Experiment, $24.99) by food writer and stylist Alice Hart. Hart's Baked Purple Goat Cheese Gnocchi will please the taste buds as well as the eyes, as will Butter-Glazed Radishes with Capers and Walnuts or Baked Polenta and Sweet Potato with Halloumi Salsa.
Finally, go vintage for a take on cooking first published in 1960 that still feels as fresh as ever: Peg Bracken's The I Hate to Cook Book (Grand Central Publishing, $25). Try the timeless Turkey Tetrazzini or Spinach Surprise, wherein "the surprise is that there's usually none left." Bracken's classic does what all of these, and perhaps all great cookbooks, do: motivate us to fill our plates with tastes old and new, tempting and entertaining us all the way to a shared table. --Katie Weed, freelance writer and reviewer