Love of All Kinds
Valentine's Day is--of course--a great day to celebrate romantic love. But there are so many other ways to love! In honor of Valentine's Day, here are some books for children and teens celebrating love of different kinds: of family, of friends, of art, of home.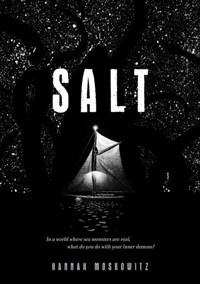 Salt by Hannah Moskowitz (Chronicle, $17.99, ages 12-up)
While monsters pull readers into Salt, it's the siblings and their interpersonal relationships that are the true shining stars of this work. Pick it up for the sea creatures and adventure; fall in love with the exasperating, endearing characters.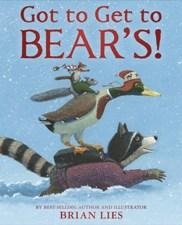 Got to Get to Bear's by Brian Lies (Houghton Mifflin Harcourt, $17.99, ages 4-7)
Brian Lies illustrates his wintertime adventure in meticulous detail. The characters all have their own distinct personalities even as they share a common goal: getting Izzy to Bear's house. Friendship, teamwork and an overall commitment to helpfulness give this beautifully realized picture book its warmhearted appeal.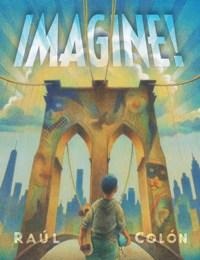 Imagine! by Raúl Colón (Paula Wiseman/S&S, $17.99, ages 4-8)
Imagine! gives voice and makes visual the experience of finding wonder and community in art. Colón gives background of his own loving experience with museums, artists and artworks, adding layers for exploration for anyone who cares, or dares, to imagine more.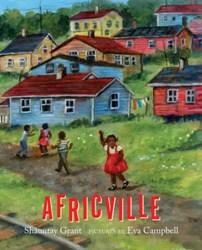 Africville by Shauntay Grant, illus. by Eva Campbell (Groundwood Books, $18.95, ages 4-7)
Evocative art, deftly rendered in oil and pastel on canvas, brings to life the heartfelt blending of past and present that coexists in this loving tribute to the Africville community. Though Africville is gone, young readers may find comfort in the book's final words: "memories turn to dreams, and dreams turn to hope, and hope never ends."