Lucky (or Unlucky) Number Seven
What better way to celebrate 7/7 than with a list of seven seven-themed titles?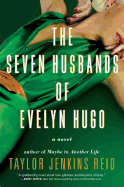 There are the seven marriages in Taylor Jenkins Reid's novel The Seven Husbands of Evelyn Hugo (Washington Square Press, $17), about an aging star's remembrance of her many romances. Evelyn Hugo must not be confused with Evelyn Hardcastle, the titular center of Stuart Turton's The 7 1/2 Deaths of Evelyn Hardcastle (Sourcebooks Landmark, $16.99). How can one die more than one time, and what's a half death, you ask? You'll have to get lost in the nesting-doll-like stories of this many-layered mystery to find out.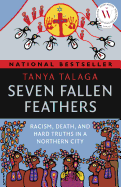 Despite its title, Marlon James's A Brief History of Seven Killings (Riverhead, $18) contains far more than seven killings, though it starts with the attempted killing of Bob Marley by seven--yes, seven--unidentified gunmen. There's also The Seven or Eight Deaths of Stella Fortuna by Juliet Grames (Ecco, $17.99), which appears to reference a far more metaphorical take on the concept of multiple deaths in this story of immigration and family.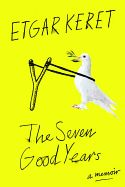 The deaths in Seven Fallen Feathers (House of Anansi, $18.95) are heartbreakingly real, as journalist Tanya Talaga peels back the not-so-buried racist history of residential schools in Northern Canada by examining the unsolved deaths of seven Indigenous students between 2000 and 2011. Equally moving, though for entirely different reasons, is Jennifer Finney Boylan's memoir Good Boy: My Life in Seven Dogs (Celadon, $26.99),in which she recalls her childhood, gender transition and family life through the lens of the seven dogs who taught her the meaning of love. In another memoir, The Seven Good Years (Riverhead, $16), Israeli writer Etgar Keret offers a collection of essays focusing on the seven years between the birth of his son and the death of his father, considering his identity, family and history with a sense of humor and wit. --Kerry McHugh, freelance writer