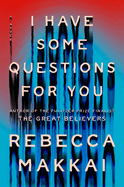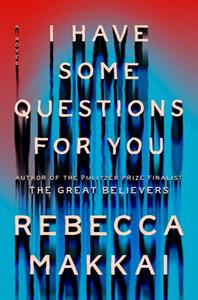 At one point in Rebecca Makkai's I Have Some Questions for You, in which a clutch of New England prep school graduates reunite 20-plus years later under dark circumstances, one of them texts a question about their gathering: "Is it more like THE BIG CHILL, or the second half of IT?" Makkai's dauntless and enthralling fourth novel, as far as likenesses go, is worthy of comparison with Jean Hanff Korelitz's The Plot--another shrewd, campus-set literary thriller--and the first season of the standard-bearing did-he-or-didn't-he? podcast Serial.
When Bodie Kane began attending New Hampshire's Granby School in 1991, she was determined to leave her checkered family history back in small-town Indiana. At Granby, Bodie was a theater kid, which turned out to be a solid grounding for her later work as a Los Angeles podcaster preoccupied with the underappreciated women of early Hollywood. Bodie finds herself back at Granby in 2018 for a two-week teaching gig: she's helming a class on film and another on podcasting. Like her Granby peers, Bodie can't forget the 1995 murder of Thalia Keith, a fellow theater kid who was found dead in the campus swimming pool during their senior year. Thalia's body showed signs of injury that suggested more than an accidental drowning, and DNA evidence ultimately sent Granby's Black athletic trainer to jail, where he's serving a 60-year sentence. Bodie is gratified when one of her podcasting students decides to take on Thalia's murder as the subject of her assignment--"I think the wrong guy is in prison," Britt informs Bodie. But then Britt didn't exactly come to this idea on her own: Bodie had put it on a list of suggested topics she e-mailed her students.
I Have Some Questions for You presents a dual investigation: into Thalia's death and into Bodie's reliability as an observer. At one point in her narration, which she addresses to a former Granby teacher, Bodie confesses, "I felt myself about to lie, felt myself stepping over a line. But it was in service of a greater truth." Is it, though? readers may well ask. Makkai's novel takes on some of the defining issues of its time--systemic racism, racial profiling, slut shaming, cancel culture, trial by Twitter--without battering readers with them. Instead, Makkai (The Borrower; The Hundred-Year House; The Great Believers) carefully winds her themes around her story's scaffolding, which strengthens her masterly plot even more. --Nell Beram, author and freelance writer
Shelf Talker: In this smartly plotted literary thriller, graduates of a New England prep school revisit the on-campus murder of a classmate 20-plus years later.