Starred Review
by Michael Mast, Rick Mast

In his foreword to this assembly of dark, divine chocolate masterpieces, chef Thomas Keller relates his first experience with the founders of Mast Brothers Chocolate, brothers Rick and Michael Mast--back when they carried out every step in the chocolate-making process, from roasting the beans to forming the bars, in their apartment. He admits to wondering initially if the brothers were just two more "hipster hobbyists" before extolling the reasons he was wrong, including their "authenticity and accountability."

by Todd Porter, Diane Cu

Professional food stylists and photographers Todd Porter and Diane Cu open their kitchen cupboards, gardens and hearts to readers in the beautifully illustrated Bountiful. Intertwining their love of fresh food, preferably straight from the garden, with Cu's Vietnamese background and Porter's childhood memories of life on a cattle ranch, they create new twists on familiar dishes such as cream of tomato soup or mussels steamed with herbs and white wine. They blend unusual ingredients to craft elegant takes on
Welcome
Shelf Awareness is a free e-newsletter about books and the book industry. We have two separate versions:
For Readers: Discover the 25 best books coming out this week as selected by our industry insiders. (Tuesdays and Fridays.) Sign up now.
For Book Trade Professionals: Receive daily enlightenment with our FREE weekday trade newsletter. Sign up now.
Learn more about Shelf Awareness.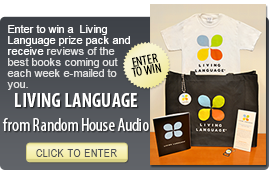 Media Heat
Thursday, December 5, 2013
On KCRW's
Bookworm
:
Will Self
, author of
Umbrella
(Grove Press, $17, 9780802122025).
---
Wednesday, December 4, 2013
On NPR's
Diane Rehm Show
:
Peter Schweizer
, author of
Extortion: How Politicians Extract Your Money, Buy Votes, and Line Their Own Pockets
(Houghton Mifflin Harcourt, $27, 9780544103344).
---
Tuesday, December 3, 2013
On NPR's
Fresh Air
:
Ben Bradlee, Jr.
, author of
The Kid: The Immortal Life of Ted Williams
(Little, Brown, $35, 9780316614351).
---
Monday, December 2, 2013
On the
Colbert Report
:
Daniel Goleman
, author of
Focus: The Hidden Driver of Excellence
(Harper, $28.99, 9780062114860).
---
Wednesday, November 27, 2013
On NPR's
On Point
:
Doris Kearns Goodwin
, author of
The Bully Pulpit: Theodore Roosevelt, William Howard Taft, and the Golden Age of Journalism
(Simon & Schuster, $40, 9781416547860).