Shelf Awareness for Wednesday, January 12, 2011

News
Image of the Day: New Sideline at Concord Bookshop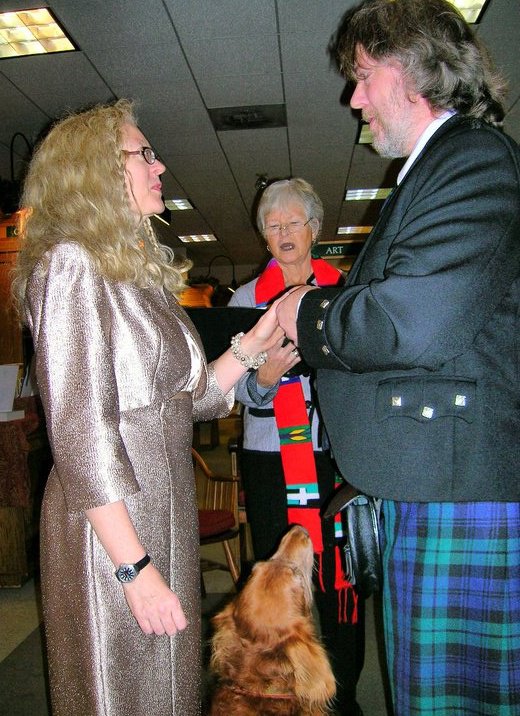 Events this month at the Concord Bookshop, Concord, Mass., include author events, a writing workshop, a book group discussion--and a wedding! Last Saturday, before the store opened for the day, assistant manager and children's buyer Jill Wassong married Bryan Snyder, professor of economics at Bentley University. Rev. Polly Jenkins Man officiated; Molly, the couple's dog, was ring bearer. Here Molly has just delivered the rings, and Bryan is placing one on Jill's finger. Floral arrangements lent the store a festive air the rest of the weekend.


Bookstores Closed by Australian Flooding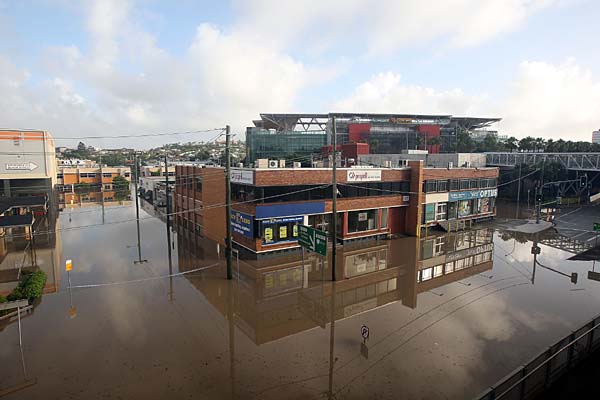 Bookseller and Publisher Online outlined the effect of the disastrous flooding in Australia on bookstores. Many stores in and around Brisbane and other flooded areas in Queensland have closed, mainly because of concerns about staff safety traveling to and from the stores, electricity and delivery problems and the general dire situation.

In a typical note, Folio Books, located in downtown Brisbane, said on its Facebook page yesterday saying that the store was currently closed: "Our doors will be open again as soon as humanly possible."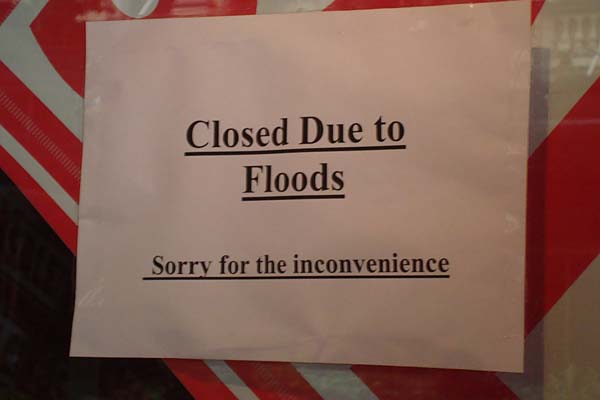 Staff at Avid Reader in Brisbane is "currently moving stock from low shelves and clearing space on the upper floor in preparation for drastic measures."

Australian Booksellers Association CEO Joel Becker commented: "We have all been shocked by the images and news coming out of Queensland. Our hearts go out to all those affected by the floods: friends, family and colleagues. We wish our Queensland bookselling colleagues well in getting through the next few days, and then recovering from these dreadful circumstances."


Notes: Expansions and Contractions; Snooki's Pitch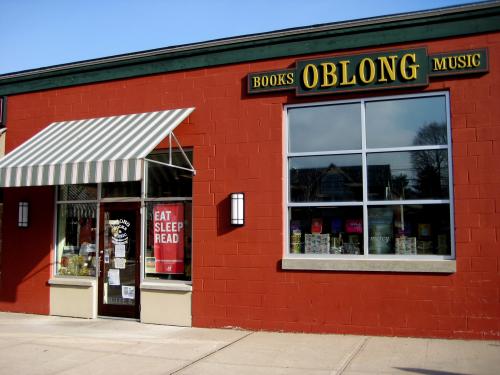 Oblong Books & Music, which has stores in Millerton and Rhinebeck, N.Y., is expanding the Rhinebeck store, adding 1,000 square feet to the 2,800-sq.-ft. space. The new space will be used mainly for books and toys for children and teens and should open in the spring.

The store is in a commercial complex built in 1911 in downtown Rheinbeck near many other stores and restaurants. The expansion will be made by removing portions of a wall and opening into an adjacent space.

Oblong's Millerton store opened in 1975 and has a children's building called Oblong Jr. that will serve as the model for the Rhinebeck store's children's department. The Rhinebeck store opened in September 2001. Both stores are owned by Dick Hermans and his daughter, Suzanna Hermans, two of our favorite booksellers.
---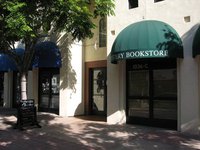 Sad news from Los Angeles: the Mystery Bookstore plans to close by the end of the month. Owners Kirk Pasich and Pamela Woods wrote in an e-mail, according to the Los Angeles Times, "We simply cannot compete with the Amazons of the world and the impact of the economy."

Ironically, the nearby Westwood Borders recently closed.
---
National Book Network has laid off at least seven employees, mostly in sales, according to several sources close to the distributor.
---
In July, Borders Group is closing its distribution center in LaVergne, Tenn., according to WKRN, a local station. Some 310 employees will lose their jobs; the staff has already been cut by 200 in the last two years. The DC is next to Ingram Content Group's headquarters.

Borders said that it no longer needs three DCs and will shift LaVergne's functions to its DCs in Carlisle, Pa. and Mira Loma, Calif.
---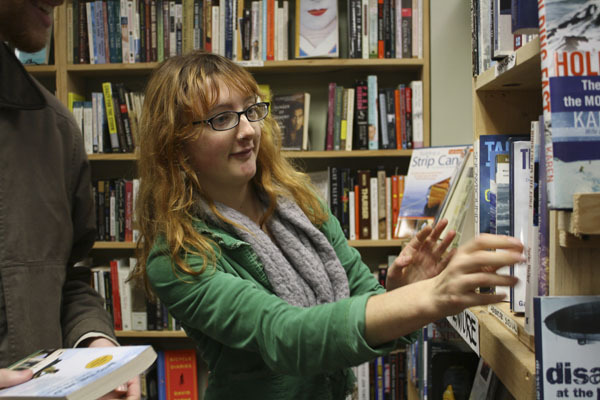 Morgan Guion, the new co-owner of Vashon Bookshop, was profiled in the Vachon-Maury Island Beachcomber, which reported that former owner Karen Barringer "recently sold her share of the bookstore to Guion, who has worked at the shop since 2006 and will now manage it with co-owner Nancy Katica."

"When I was thinking about leaving and she was interested, I knew she would be an amazing fit to take over as co-owner.... She is great with responsibility and has great vision and creativity," said Barringer, adding that she decided to sell to pursue other interests. "When I started the store, I said I was going to go 10 years and see where it takes me, and here I am. I thought it was a good time to leave. I'm going to spend some time with my husband Don, and when we're not at home we're going to be traveling."

---

Indie booksellers in the Bloomington, Ind., region are "still finding ways to stay open" in the wake of the recent closure of Borders, WTIU-TV reported. "Our philosophy is to match people up exactly with the book they want, not its second cousin," said Joie Canada, owner of Howard's Bookstore, which has been open for more than four decades.

---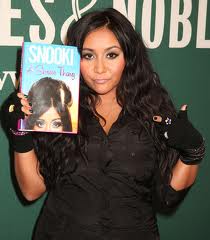 TV's Jersey Shore cast member and novelist (A Shore Thing) Nicole "Snooki" Polizzi offered the "Top Ten Reasons to Buy the New Snooki Book" on the Late Show with David Letterman. Reason number one: "The finest work of literature ever written by an author named Snooki."

---
Penguin Group has created the Penguin TV and radio satellite media tours department, which will produce TV and ratio satellite tours. The company recently created a media suite facility at its New York headquarters, with five soundproof rooms that can handle radio broadcasts, videotaping, audio and video editing, audiobook recording and podcasting. The new department will work from there.

The department is being headed by director Kristin Ilardi and associate director Stephany Perez. Ilardi has been with Penguin since 2004, mostly recently as assistant manager of corporate communications. Perez has been with the company since 2005, most recently as corporate communications associate. Both worked with Marilyn Ducksworth, senior v-p of corporate communications.

Dick Heffernan, president of adult hardcover and children's sales, said that Penguin is "the first publishing company to bring these services in-house, and I'm excited to have the opportunity to break new ground with the launch of this program. Producing satellite media tours in-house will complement the efforts of Penguin's publicity and marketing teams, as part of a comprehensive media and tour strategy set up to maximize the exposure of our authors."
---

In the Atlantic, Peter Osnos, founder and editor-at-large of PublicAffairs, offered some perspective on the Borders crisis, giving and quick history of the company. He traces the beginning of the company's problems back to the decision by Tom and Louis Borders to sell to Kmart in 1991, which led to an awkward immediate merger with Kmart's Waldenbooks subsidiary.

Rooting for the company to survive, he concluded: "Whatever else Borders does in the months ahead, it needs to recover its belief that real book-selling is an art (with all the peculiarities that entails), as well as a viable business."
---
Book trailer of the day: These Things Hidden by Heather Gudenkauf (Mira).
---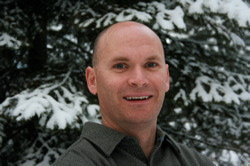 Anthony Doerr, whose story collection Memory Wall has won the Pacific Northwest Book Award and is a finalist for the Story Prize, has written a poignant essay on how and why we read--and what a deeply personal experience it is.

He wrote in part: "It is the weather in which one reads a book that interpenetrates the paper. It is the mood one is in, the mindset one carries, the hunger in one's gut, the quality of the sunlight falling across the page. It is the little coffee stain on page 29, the twelve bright stars scratched ecstatically across page 302.

"Maybe, rather than copies, a more precise way to think about books on the shelves of a bookshop is to think of them as something closer to recipes. The execution of a recipe, after all, depends on a thousand variables: elevation, humidity, the freshness of the vegetables, the temperature of the oven, the kind of metal in the pan, how much wine the cook has been drinking.

"What one cheese souffle is a copy of the next? What cook hasn't tried preparing the same dish five years apart, only to produce significantly different results?"

---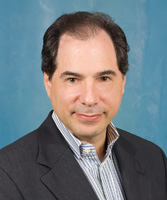 Richard Sarnoff, longtime Random House executive, president of Bertelsmann Digital Media Investments since its founding in 2006 and co-chairman of Bertelsmann, Inc., is leaving the company to become a senior advisor to private equity firm Kohlberg Kravis Roberts & Co.

Bertelsmann CFO Thomas Rabe will become head of BDMI, which has investments in more than a dozen companies, including Trion, Mojiva, Qeep, American Reading Company, Vindicia, RoyaltyShare and DealUnited.

Sarnoff worked at Random more than 20 years, was CFO of the former BDD as well as Random House, helped negotiate the purchase of Random House from Advance Publications and was the first U.S. executive from a Bertelsmann company to serve on the Bertelsmann supervisory board in Germany. He is also a former chairman of the Association of American Publishers.

In a memo to staff, Random House chairman and CEO Markus Dohle concluded, "On a personal note, I am grateful for the wide-ranging, ongoing advice and unwavering support Richard has given me, as well as so many others at Random House worldwide. Thank you, Richard, for helping Random House move strongly forward. Yours is a truly great legacy, and you always will be part of our family."
---
Effective in March, Langenscheidt dictionaries and phrasebooks will be distributed by Ingram Publisher Services. Those titles were recently added to APA Publications, which is part of Langenscheidt Publishing Group. The German Book Center will continue to sell German as a Foreign Language titles.

Late last year Langenscheidt Publishers shut down, sold its map and atlas division and wound down its distribution operations.


New New No. 1 at Twelve
Cary Goldstein has been promoted to publisher of Twelve, replacing Susan Lehman, who had joined the Grand Central imprint only last September. She had replaced Jonathan Karp, who left in June to become publisher of Simon & Schuster. Goldstein has been associate publisher and was responsible for publicity strategies and acquiring and editing titles. Goldstein has been with Twelve since its founding.


"Cary has truly been one of the pillars of the imprint," Jamie Raab, executive v-p and publisher of Grand Central said. "He's a brilliant marketing strategist, a very fine editor with a keen eye for acquisitions, and, most importantly, has a real vision for the future of Twelve."

Before joining Twelve, Goldstein was associate director of publicity and director of web publicity at Farrar, Straus & Giroux. He has also been senior publicist at Basic Books, director of National Poetry Month for the Academy of American Poets and buyer and features editor for fiction, literature and poetry at BarnesandNoble.com. He began his career in 1996 at FSG as an intern.

Raab called Lehman "an extremely insightful, creative and talented editor. Unfortunately, the role of publisher just wasn't the perfect fit."

When she hired Lehman (Shelf Awareness, September 16, 2010), Raab herself said Lehman had "a most unusual resume." She had been a communications executive, book editor for a year and a half, magazine editor, book co-author, columnist and more.

Lehman told the New York Times, "We've been through a dramatic transition. This I see less as a transition than an adjustment to get back on course."

For her part, Lehman joked about her brief tenure, "Twelve weeks? I thought they said 12 books!" She added, "I've been busy rounding up the best nonfiction writers and have put together a number of promising would-be books that I hope to read in the days ahead, and, I wish Cary Goldstein the best."





Obituary Note: Manie Barron
Manie Barron, who in his three decades in the book business was a bookseller, wholesaler, publisher and finally a literary agent, died last Saturday in New York City at Memorial Sloan-Kettering Cancer Center, where he was being treated for lung cancer. He was 55.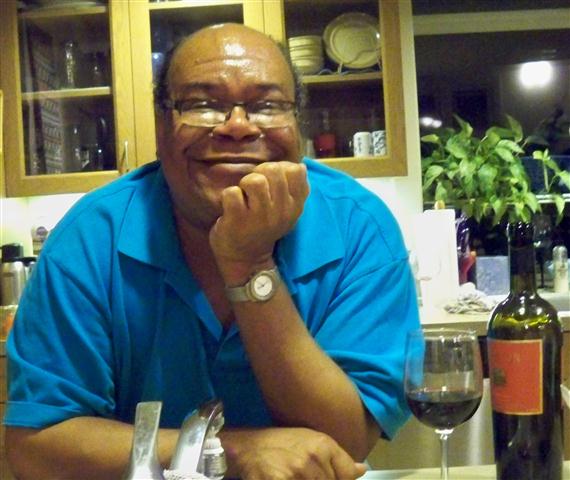 Born Emanuel Joseph Barron, he began as a bookseller at the Doubleday store at South Street Seaport in New York City, became a buyer for Golden-Lee Book Distributors and was a founding member of the Random House telephone sales team. He then moved to the editorial side of the business, joining what became Random's Striver's Row imprint and moving to HarperCollins as publishing manager of Amistad. He then became a literary agent at the William Morris Agency and finally created the Menza Barron Agency with Claudia Menza.

A memorial service will be held at 11 a.m. on Saturday, February 5, at St. Bartholomew's Church, 325 Park Avenue (between 50th and 51st), with a reception to follow.

A college scholarship fund has been established for Manie's daughter, Veronica. To contribute, please send a check made out to Veronica Grace Nichols Barron c/o Carrie Kania at HarperCollins, 10 East 53rd St., New York, N.Y. 10022.


Media and Movies
Media Heat: Amy Chua and Battle Hymn of the Tiger Mother
Today on the Diane Rehm Show: Amy Chua, author of Battle Hymn of the Tiger Mother (Penguin Press, $25.95, 9781594202841).
---
Tomorrow morning on Good Morning America: Mark Nepo, author of The Book of Awakening: Having the Life You Want by Being Present to the Life You Have (Conari Press, $18.95, 9781573241175). Published in 2000, this book has awakened on bestseller lists thanks to Oprah's selection of the title as one of her "Ultimate Favorite Things" in December.

---

Tomorrow on the Wendy Williams Show: Johnny Weir, author of Welcome to My World (Gallery, $26, 9781451610284).

Also on Wendy Williams: Nicole "Snooki" Polizzi, author of A Shore Thing (Gallery, $24, 9781451623741).

---

Tomorrow on Oprah: Peter Walsh, author of Lighten Up: Love What You Have, Have What You Need, Be Happier with Less (Free Press, $26, 9781439155141).

Also on Oprah: Bob Greene, author of The Life You Want: Get Motivated, Lose Weight, and Be Happy (Simon & Schuster, $25, 9781416588368).

---

Tomorrow on NPR's Talk of the Nation: Peter Bergen, author of The Longest War: The Enduring Conflict between America and Al-Qaeda (Free Press, $28, 9780743278935). He will also appear tomorrow on the Dennis Miller Show.

---

Tomorrow on Tavis Smiley: Roseanne Barr, author of Roseannearchy: Dispatches from the Nut Farm (Gallery, $26, 9781439154823). She will also appear tomorrow on E!'s Chelsea Lately.

---

Tomorrow on KCRW's Bookworm: David Vann, author of Caribou Island (HarperCollins, $25.99, 9780061875724). As the show put it: "David Vann builds his first novel out of dire materials: his father took his own life, and his stepmother's parents died in a murder/suicide. Caribou Island, a tense depiction of a dissolving marriage, sets versions of these personal events in the wilds of Alaska, where Vann was born. How does a writer face the demons in his life and in his work? Is writing, itself, the safeguard?"

---

Tomorrow on NPR's Diane Rehm Show: Daniel Rasmussen, author of American Uprising: The Untold Story of America's Largest Slave Revolt (Harper, $26.99, 9780061995217).

---

Tomorrow on the Glenn Beck Show: Howard Gordon, author of Gideon's War: A Novel (Touchstone, $24.99, 9781439175811).

---

Tomorrow night on the Late Late Show with Craig Ferguson: Denis Leary, author of Suck on This Year: LYFAO @ 140 Characters or Less (Viking, $18, 9780670022892).


Movies: Coppola on Book-to-Film Adaptation
In an interview with Francis Ford Coppola, 99% asked the legendary director about turning a novel into a film script?


"Well, usually it's the novel that's adapted," Coppola observed. "The novel, unfortunately, is not a good form to adapt to film because the question of the novel is it's usually much, much, much too long with too many characters, too many parts. The short story is the natural narrative, linear narrative to become a film. Many, many short stories have become films.

"With a novel, what I can recommend is when you first read the novel, put good notes in it the first time, right on the book, write down everything you feel, underline every sensation that you felt was strong. Those first notes are very valuable. Then, when you finish the book, you will see that some pages are filled with underlined notes and some are blank.... In the case of Apocalypse, there was a script written by the great John Milius, but, I must say, what I really made the film from was the little green copy of Heart of Darkness that I had done all those lines in. Whenever I would do a scene, I would check that and see what can I give the movie from Conrad."


Television: Wicked Miniseries
ABC is developing an eight-hour miniseries based on Gregory Maguire's bestselling novel Wicked: The Life and Times of the Wicked Witch of the West. TVLine reported that ABC Studios will produce with actress Salma Hayek and Jose Tamez "through the duo's Ventanarosa Productions. The ex-Ugly Betty producer may also play a supporting role in the project, which is being penned by Erik Jendresen (Band of Brothers)."


Books & Authors
Newbery Winner Clare Vanderpool's "True Place"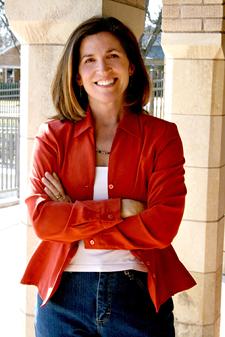 Clare Vanderpool, who has lived nearly her entire life in the same Kansas community, began to think about what would constitute a "true place" for the child of an itinerant family. The result, Moon over Manifest (Delacorte/Random House), earned her the 2011 Newbery Medal. Not since Joan Blos won the 1980 Newbery Medal for A Gathering of Days has an author received the award for a first novel.
Can you talk a bit about this idea of a "true place," and its role in the inspiration of Moon over Manifest?
That was the working title, "True Place." And then obviously the title changed from there. When I think of a true place, I think of my neighborhood, the things that are familiar to me. I've lived in the same neighborhood my whole life. What would a "true place" be for a child who's spent her life on the road?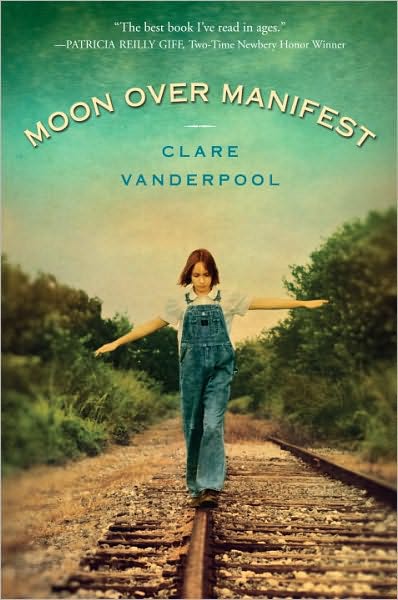 Is Manifest, Kan., based on a real town, and did you draw on stories you heard as a child for Moon over Manifest?
It was not so much specific stories that found their way into the book; it was more stories from that time period, the tone of that place and those people. There were stories I heard about the mine, but a lot of it came out of the research about Frontenac [in Kansas, an actual town].
How did you decide on that structure, alternating between the 1936 and 1917 story lines?
In the first probably 20-25 pages, that kind of happened naturally. I thought at first it would be one little back story or foray into the past, but as I was doing the research, it grew into more. The Depression was devastating. A lot of people left these mining towns. They'd had their heydays, and when I was reading in the newspaper, there seemed to be a natural harkening back to those better times. The newspaper would have a "Remember When?" column that talked about "remember when we had people from 20 different countries living in our town." I have a book from 1917 that was written by the superintendent of schools in Frontenac, with a pie chart of the populations in the schools--from 22 different countries.
I thought it was very cool that you did the Watermark Books Jane Austen Summer Challenge.
That's a lot of reading in one summer.
How many sisters do you have?
One.
I ask because it seems your sister, Annmarie, asked you some questions on the FAQ page of your Web site, yet you say that C.Y. is your "favorite sister."
[Laughter.] C.Y. is like our adopted sister. My sister and myself and C.Y. are all friends. C.Y. is the wannabe sister.
Which of you is the older sister?
That would be me. We're 10 years apart and we're often mistaken for twins. Annmarie would say the same thing.
It's also cool that you and your sister are in the same book club!
Oh yeah!
Do you have a new book coming?
Yes, I do. It's another Kansas character, a boy, only in this case he's uprooted from his Kansas home, and it takes place in Maine. C.Y. and my sister and I went to Maine and did some research in October.
I love the concept of the "dream present" (a cliffhanger, or dream starter of sorts) that you gave your children before they went to sleep. Has that idea influenced your approach to writing?
I don't know which influenced which. Writing might have helped with that way of saying goodnight. Stories have always been a part of our conversation, I guess.
I'm captivated by stories, and my kids are big readers. Moon over Manifest is a story about storytelling.


Awards: Jewish Book Winners; Publishers Innovation Longlist
The winners of the 2010 National Jewish Book Awards, which "recognize outstanding books on Jewish topics," have been named in 16 categories and will be honored March 9 at a gala ceremony at the Center for Jewish History at 15 W. 16th St. in New York City. To view the full list of winners and finalists, click here.

In addition, award sponsor the Jewish Book Council is giving Cynthia Ozick its lifetime achievement award for her body of work. The group is also honoring Harold Grinspoon with an IMPACT award for "his commitment to Jewish literacy and growth" through the PJ Library Program, which sends nearly 70,000 Jewish children's books free to families with young children each month in more than 100 communities in North America.

The Everett Family Foundation Jewish Book of the Year Award goes to Gal Beckerman for his book, When They Come for Us, We'll Be Gone: The Epic Struggle to Save Soviet Jewry (Houghton Mifflin Harcourt).
---
Digital Book World has announced the longlist for its inaugural Publishers Innovation Awards. The shortlist of top five finalists in each category will be made known on Monday. The winners will be presented during opening ceremonies for the conference on Monday, January 24, in New York City.

The awards will recognize the best e-books and book apps judged by origination, development, production, design, and marketing. Categories are fiction, nonfiction, children's, reference and comics.


Book Brahmin: Jill Paton Walsh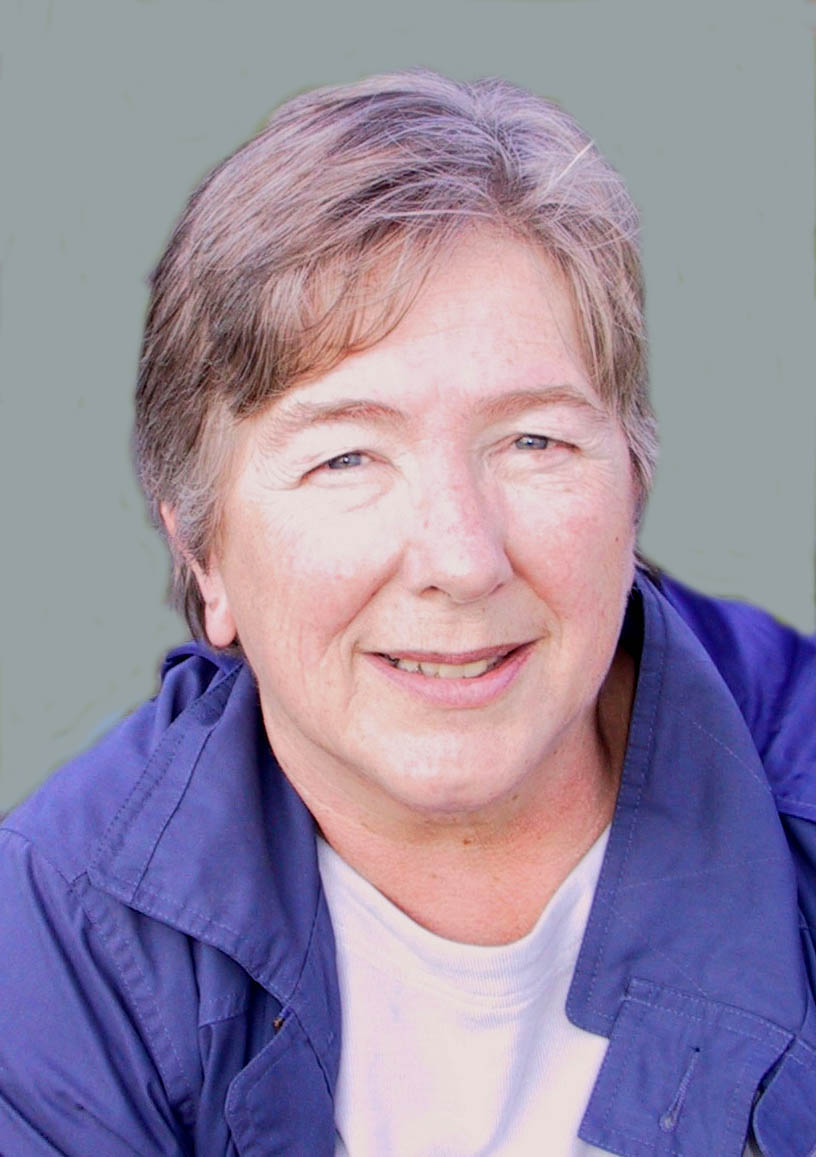 Jill Paton Walsh won the 1970 Book World Festival Award for Fireweed; the 1974 Whitbread Prize for The Emperor's Winding Sheet; the 1976 Boston Globe-Horn Book Award for Unleaving; the 1984 Universe Prize for A Parcel of Patterns; and the 1984 Smarties Grand Prix for Gaffer Samson's Luck. More recently she has written for adults; in 1994 her novel Knowledge of Angels was short-listed for the Booker Prize. In addition, she is the author of eight mysteries, three of which are inspired by Dorothy Sayers's Peter Wimsey/Harriet Vane novels. The third in the series, The Attenbury Emeralds, was published January 4, 2011, by Minotaur Books.
After living for many years in Richmond, Surrey, Walsh is now settled in Cambridge, where in partnership with John Rowe Townsend she runs a small specialist imprint called Green Bay Publications.
On your nightstand now:
Montaigne's essays. The Museum of Innocence by Orham Pamuk.
Favorite book when you were a child:
Jane Eyre. There were no children's books available to me; it was wartime!
Your top five authors:
This is a really silly question! Who could have only five? A true answer would be Shakespeare, Chaucer, Tolstoy, Jane Austen and George Eliot, but you probably mean contemporaries. In which case, Rose Tremain, Helen Dunmore, Ursula LeGuin, Gregory Maguire, P.D. James.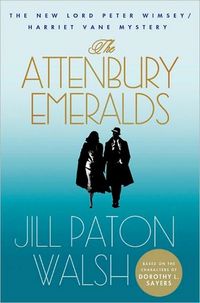 Book you've faked reading:
Anything about Harry Potter.
Book you're an evangelist for:
Russell Hoban's The Mouse and His Child.
Book you've bought for the cover:
Not guilty!
Book that changed your life:
Henry James's The Golden Bowl.
Favorite line from a book:
"In vain have I struggled. My feelings will not be repressed. Allow me to tell you how ardently I admire and love you."--Mr. Darcy in Pride and Prejudice
Book you most want to read again for the first time:
Pride and Prejudice.
Your favorite neglected masterpiece:
The Blue Hawk by Peter Dickinson.
Book you would most like to have written yourself:
To the Lighthouse by Virginia Woolf or, on the children's list, Tuck Everlasting by Natalie Babbit.


Book Review
Children's Review: Delirium
Delirium by Lauren Oliver (HarperCollins, $17.99 Hardcover, 9780061726828, February 2011)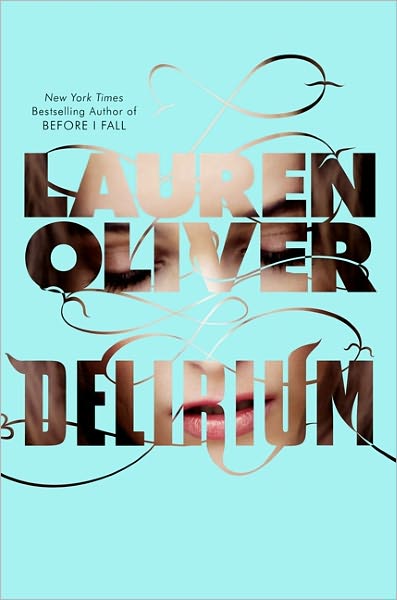 Lauren Oliver crashed onto the scene with her debut novel Before I Fall, about a high school senior in a fatal car accident who gets a number of chances to make things right. Here the author imagines a not-too-distant future in Portland, Maine, in which people must be "cured" of the ability to love.
With this innovative premise, Oliver taps into the feverish feelings of adolescence. "In the old days, the dark days, people didn't realize how deadly a disease love was," says Lena Haloway. Luckily, for more than four decades, everyone has been able to get a cure for the disease, called "delirium," on his or her 18th birthday with a simple "procedure." In 95 days, Lena is scheduled to undergo hers. The entire novel takes place over the course of roughly 80 days, leading up to her operation. But not everyone believes in the procedure. These "sympathizers" might be put to death or thrown into the Crypts.
When the book begins, Lena believes that the procedure will leave her "happy and safe forever. That's what everybody says." She'll get her list of approved matches and be married within three months. But something goes awry during her "evaluation." She thinks about how her mother "remained uncured despite three separate procedures." And Lena remembers the last words her mother spoke to her, when Lena was just six years old: "I love you. Remember. They cannot take it." Swept up in these memories, Lena doesn't respond with the answers she'd prepared, and her evaluators become suspicious. Luckily, she's saved by a stampede of cows in the examination room. And when she looks up to the observation deck, Lena sees someone laughing.
His name is Alex. Alex "infects" Lena--in the best possible way. Between Alex and Hana, Lena's best friend, Lena begins to question the teachings that have been handed down. Lena hears music, poetry and fairy tales for the first time. She sees the ocean and learns to dance. But these taboo freedoms also scare her, and she vascillates between wanting the "safety" the procedure promises and the excitement of feeling things fully. She gets at the heart of that tug-of-war between wanting to grow up and be independent, and feeling frightened and wanting to be taken care of.
This book may not be quite as tightly structured and swiftly paced as Oliver's Before I Fall, but the writing is just as captivating, and an unexpected mystery unfolds. Fans of Scott Westerfeld's Uglies and Ally Condie's Matched especially will enjoy this vision of a society that decides what's best for everyone and takes extreme measures to implement its vision.--Jennifer M. Brown