Shelf Awareness for Wednesday, January 19, 2011

News
Image of the Day: Ice Capades in San Diego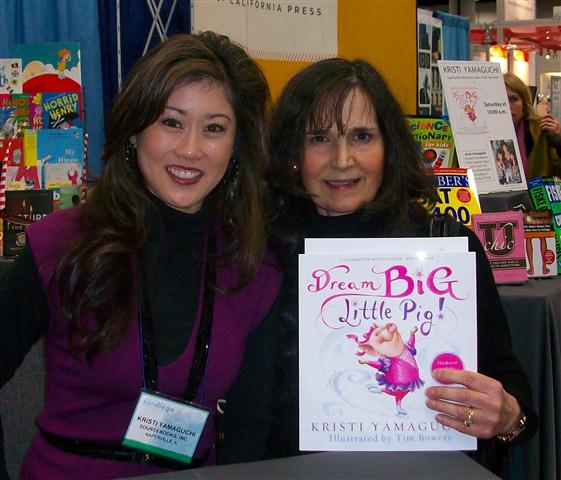 At ALA Midwinter in San Diego last week, Olympic gold medalist and Dancing with the Stars champion Kristi Yamaguchi conferred with Alexandra Uhl, owner of A Whale of a Tale Children's Bookshoppe, Irvine, Calif. Yamaguchi signed galleys of Dream Big, Little Pig!, illustrated by Tim Bowers (Sourcebooks, March 15), starring the porcine wonder Poppy. After a few false starts (with ballet and modeling), Poppy hits her stride on the ice, just like her creator.


Notes: 12 Million Kindle Sales in 2011; Laredo's New Bookstore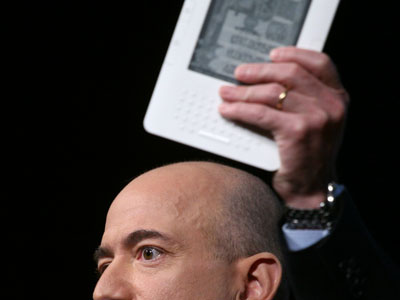 Barclays analyst Doug Anmuth predicts that Amazon will sell 12.3 million Kindles in 2011 ("Though our numbers may still be conservative."), Business Insider reported. An estimated 7.1 million Kindles sold last year. Anmuth said sales of the device "will reach $3.3 billion this year, almost 8% of Amazon's revenue... and more than $7 billion in 2013, representing 11% of Amazon's revenue."

"While a year ago there was much concern the iPad would materially impact sales of Amazon's Kindle, despite taking some share we believe it has actually helped accelerate the market for e-readers and has broadened the reach of the Kindle bookstore," Anmuth observed.

---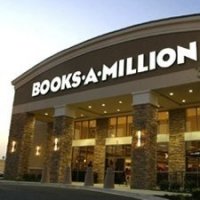 Efforts to lure another bookstore to Laredo, Tex., more than a year after the last bookstore--a B. Dalton--closed may have paid off. KGNS-TV reported that "negotiations are being finalized" with Books-A-Million to open a store "within the coming months.... It's expected to be about 3,000 square feet, located where the old bookstore once sat."

---

In a slight reversal of prevailing trends, the Washington Post will expand its book coverage as part of a revamping of the Sunday edition. Additional features and columns are being added to separate Arts and Sunday Style sections, and as part of these changes, a new book review on a popular culture topic will join a new arts-related book review in the Arts section. The changes are scheduled to take effect beginning January 23.

---

Last month's murder of Sherry Black, co-owner of B&W Collector Books, Salt Lake City, Utah (Shelf Awareness, December 9, 2010), has prompted concern that "state lawmakers are poised to amend a law that would effectively treat all used-goods vendors the same as pawnshops," the Tribune reported, adding that while no such bill
exists yet, "since 2006, lawmakers have chipped away at which secondhand vendors (including some consignment shops) are exempt from registering items on the database. And tweaks to the state's pawnshop and secondhand-merchandise law often have come in the waning days of the sessions."

"I am deathly afraid the exemption will expire in this session," said Ken Sanders, owner of Ken Sanders Rare Books. "It will either force me out of business or to become a lawbreaker." He outlined his concerns on his website.

Catherine Weller, of Sam Weller's Bookstore, observed: "I never know what to expect from the legislature--we just keep our ears to the ground." Despite the bookseller's diligence identifying sellers and gathering information, if the law changed, Weller cautioned that "it would be very detrimental to our operations."

---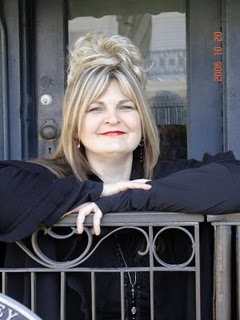 Look out Oprah. Random House and Kathy Patrick--owner of Beauty and the Book, Jefferson, Tex., and founder of the Pulpwood Queens Book Club--are collaborating on an online book club talk show that will feature interviews with Random House authors, including Pat Conroy, Fannie Flagg, Lisa See and Susan Vreeland.

The 12-episode weekly series debuted yesterday on the Beauty and the Book Talk Show website. Last week, a special three-episode screening took place at Patrick's annual Pulpwood Queens' book club convention, Girlfriend Weekend.

"We've seen increased demand for digital content from book clubs, so we developed a program that would offer them more of what they love," said Avideh Bashirrad, director of marketing for Random House. "Kathy Patrick was our ideal choice for the partnership since she has been an advocate of our books for many years."

"I'm thrilled and delighted to host a show that showcases my two passions, beauty and books!" added Patrick. "This show encapsulates all the things I really love--reading fantabulous books, meeting remarkable writers, and introducing my hair salon/book store, Beauty and the Book, and my book club, the Pulpwood Queens, to more readers."

---

With the increased influence of e-books, indie booksellers in the Chicago suburbs "are dealing with the sea change in the publishing industry in different ways," the Daily Herald reported.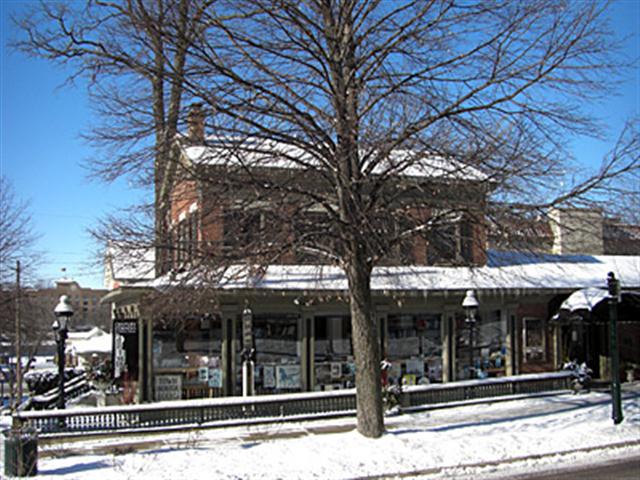 "We're fortunate enough to have a loyal clientele," said David Hunt, whose Town House Books, St. Charles, has not experienced a huge drop in business since the advent of e-readers. "I really don't know how (business) has been exactly affected by e-readers--it's hard to measure something like that.... It's proven there is room for both. I'm hoping there's room for both. I hope the old-fashioned book stays in existence for a while, anyway."

Anderson's Bookshop, Naperville, has been selling e-books for the past two years. "You don't have to go to Barnes & Noble and Amazon. You can come to us," said co-owner Becky Anderson. "We are competitively priced, so we feel this is a huge advantage for us to be able to compete in the e-book market."

On the other hand, Judi Brownfield, owner of Books At Sunset, Elgin, will likely close her store this year: "I don't know how to compete with it, frankly. Sad to say, but the neighborhood bookstore... that kind of place may not have a place in modern life."

---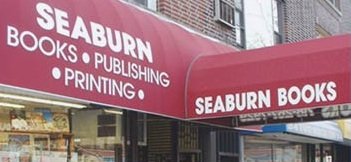 Seaburn Bookstore, the "only mainstream, independent bookstore in Queens has survived the recession and competition from discount websites," but a rent increase proved to be the last straw, according to the New York Daily News, which reported that the Astoria shop "will move from Broadway to an industrial stretch of Long Island City at the end of the month."

"I would love to stay if we could negotiate something with the rent," said co-owner Sam Chekwas, who plans to reduce the store's hours and focus on his independent book publishing and online sales business. "If the community rallies around, I'll stay."

---

Abrams ComicArts and executive editor Charles Kochman have launched AbramsComicArts.com, a blog designed to offer comics fans a peek behind the scenes of the imprint.

---

Beginning today, MulhollandBooks is serializing Black Lens, an original novel by Ken Bruen about an infamous serial killer and the many people who want revenge against him.

---

Bookbee featured a graphic aid for e-newbies: "Getting started with e-books: a beginner's guide."

---


In a trip down bad memories lane, Flavorwire highlighted Oprah's Top Literary Scandals, noting that her name "signifies much more than the famous talk show host herself--it stands for character: lifting oneself up, striving for human decency, searching for philanthropy and constantly improving one's self-awareness. Oprah often guides us 'to live our best life' by showing us... what to purchase."

---

Buzzfeed showcased Book of Art's "amazing origami sculptures using the pages of novels."

---

The Twitter hashtag #savelibraries, which began as "a simple tweet from a Shropshire ICT lecturer musing on libraries while doing her laundry of a Sunday morning," trended worldwide and was retweeted by thousands of people, including Margaret Atwood and Neil Gaiman.

Mar Dixon launched the discussion with "Libraries are important because... [fill in your answer & RT] #savelibraries." On Monday, she told the Guardian, "It's reached over 5,000 tweets and is still going today, but I've got to teach this morning so I'll check in with it tonight."

---

The plight of U.K. libraries was also the inspiration for a recent campaign by a library at Stony Stratford, which asked its users "to pick their full entitlement of 15 books, take them away and keep them for a week. The idea was to empty the shelves by closing time on Saturday: in fact with 24 hours to go, the last sad bundle of self-help and practical mechanics books was stamped out," the Guardian reported.

---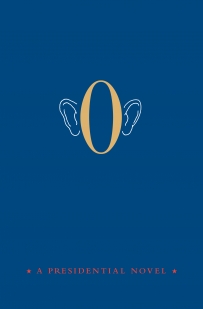 Book trailer (and more) of the day: O: A Presidential Novel by Anonymous (Simon & Schuster), which includes a video response from the "president" and a statement from S&S publisher Jonathan Karp.

And the New York Times reported that S&S "made a brazen request of journalists and other writers in an e-mail on Tuesday: if anyone asks whether you are the author, please decline to comment."

Joe Klein, author of Primary Colors, was among the first to break the informal code of silence, saying, "I didn't write it. But if I had written it, I would be saying I didn't write it."

We didn't write it either.


Winter Institute: Hybrid E- and Print Book Market?
At the ABA's Winter Institute, which begins in earnest today, Jack McKeown, director of new business development for Verso Digital and a bookstore owner, will update his presentation last year of reader attitudes.

Once again, many of his results will cheer independent booksellers. The most recent survey of 3,819 adults, which took place during the first two weeks of December, followed up on trends identified in the first three surveys, particularly book-buying behavior of e-reader owners and e-book buyers. Among the findings:

The percentage of e-reader owners who describe themselves as avid readers--intending to buy 13 or more e-books in the next year--is 26.8%, roughly the same as avid readers among all readers, regardless of what form of book they read. This indicates that e-reader owners are no longer mainly early adopters: they now mirror the overall book-buying population.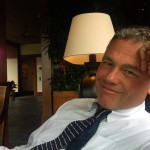 E-reader owners are buying nearly as many print books as e-books: 25.8% of e-reader owners said that they would buy 13 or more print books within the coming year. Moreover, on average, all e-reader owners plan to buy identical amounts of print and e-books: 7.2. McKeown commented that "there is no overt evidence of e-books cannibalizing print books among avid readers" and suggested that a hybrid market of print and e-books is emerging and will persist for years.

Some 81.7% of all e-reader owners said that if e-books are priced competitively, they will buy them from indies. "If any bookstores are on the sidelines about developing a robust e-book solution for their stores," McKeown said, "this statistic should serve as a huge wake-up call."

The survey found e-reader ownership had risen to 7.9% from 6.8% at the time of its survey done for BEA last May. Likely it's risen more since then because of holiday gift giving.


Media and Movies
Media Heat: Johnny Weir on Access Hollywood
This morning on Imus in the Morning: Glenn Beck and Keith Ablow, authors of The 7: Seven Wonders That Will Change Your Life (Threshold Editions, $24.99, 9781451625516).
---
Tomorrow morning on MSNBC's Morning Joe: Thurston Clarke, author of Ask Not: The Inauguration of John F. Kennedy and the Speech That Changed America (Penguin, $16, 9780143118978).

---

Tomorrow on Access Hollywood Live: Johnny Weir, author of Welcome to My World (Gallery, $26, 9781451610284).

---

Tomorrow on KCRW's Bookworm: David Levithan, author of The Lover's Dictionary (Farrar, Straus & Giroux, $18, 9780374193683). As the show put it: "David Levithan has written a dictionary for lovers. The entries in it could apply to any romantic relationship, and yet, as you will hear in this conversation, the specificity of the entries gives the characters unanticipated depth. With each reading of the book, one can identify with the lovers more deeply because it becomes clear that these lovers could be of any gender and the words that define their love are universal."


Television: Game of Thrones Trailer
HBO released a new trailer for its upcoming series Game of Thrones, based on the novels by George R.R. Martin. The series premieres April 17.


Movies: The Gray Man; Photos from Breaking Dawn & HP2
James Gray (We Own the Night and Two Lovers) will direct The Gray Man, Adam Cozad's adaptation of the novel by Mark Greaney. Deadline.com reported that Gray "has a very specific plan to shoot the film that will distinguish it from past assassin-on-the-run thrillers like the Jason Bourne films. That is to have the point of view come from the assassin."

Though a fan of Paul Greengrass's Bourne films, Gray is opting for a different approach: "What he did was a documentary-style objective approach, and he owns that style. I want to do the opposite, which feels like a good way to sympathize with a professional hitman. You humanize him by never distancing yourself from his experience. This story has emotional stakes that enable me to do that."

---

The Hollywood Reporter featured a "new--and decidedly adult--still" from director Bill Condon's upcoming The Twilight Saga: Breaking Dawn--Part 1, starring Kristen Stewart and Robert Pattinson.

And Buzzfeed showcased the first image from Harry Potter and the Deathly Hallows: Part 2, in which "Neville looks so badass!"


Books & Authors
Winter Institute Buzz, Part 2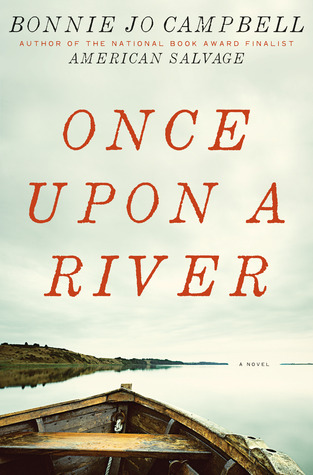 Three debut novelists have been garnering attention for Winter Institute 6, which begins its first full day today. Bonnie Jo Campbell is perhaps best known; her collection American Salvage was nominated for a National Book Award. Once Upon a River (Norton, July) is about a dirt-poor family living on a river in Michigan circa 1979. After the violent death of her father, the beautiful 16-year-old Margo packs a few supplies (including a biography of Annie Oakley) for a journey to find her mother in a boat on a river she always felt was a refuge. Rainy Day Books' Geoffrey Jennings noted that saying Once Upon a River is about Margo searching for her mother is like saying, "The Odyssey was about Odysseus' journey home." He added that that Once Upon a River has cinematic potential and could be "the next Bastard Out of Carolina."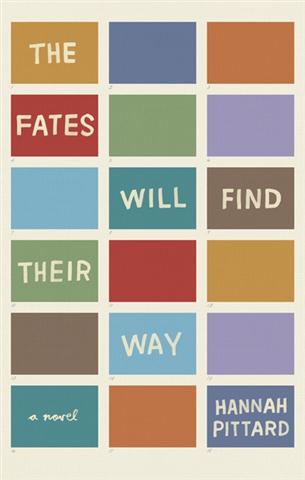 A 16-year-old girl is at the center of The Fates Will Find Their Way by Hannah Pittard (Ecco, January), but mostly because of her sudden absence from the lives of a group of boys she knew before she disappeared. Using the first person plural point of view, reminiscent of The Suicide Diaries, Pittard lets the boys recount the story of the girl's disappearance and its effect on them over the course of their lives.
"It's a really good read," said Mark LaFramboise of Politics and Prose. "She handles the technicalities of a novel really well. She makes you want to turn the page. And it's from a very unique perspective." WORD's Jenn Northington added, "She really pulls it off."
In Turn of Mind by Alice LaPlante, who teaches writing at San Francisco State and Stanford (Atlantic Monthly, July), the narrator is a 64-year-old surgeon with two grown children who knows she has Alzheimer's. She falls in and out of lucidity and becomes a suspect when her best friend is found dead with four of her fingers surgically removed. Book Passage's Sheryl Cotleur loved it, but said it shouldn't be called a "thriller" since that could undercut LaPlante's beautiful storytelling. "I feel like this is the closest I will ever come to having Alzheimer's," she said (hopefully).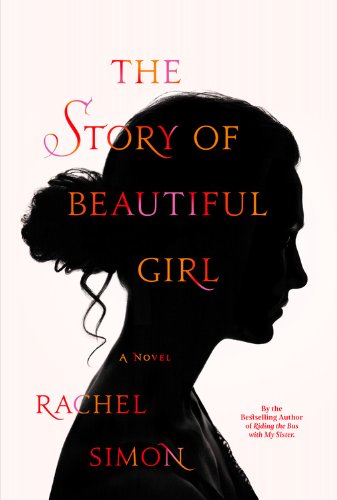 In a category we are calling "something new from authors we've liked in the past," a few upcoming titles have already piqued bookseller interest. The Tattered Cover's Cathy Langer was "blown away" by The Story of a Beautiful Girl by Rachel Simon (Grand Central, May). (Simon wrote Riding the Bus with My Sister, a memoir about her mentally retarded sibling.) In the 1960s, a mentally impaired young woman is institutionalized by her overwhelmed parents and an older, deaf, uncommunicative black man is sent to the "school" by police who don't know what else to do with him. After she's raped by a staffer, the woman escapes with the older man. She gives birth, but is caught and returned to the institution, and the baby is handed off to a widow to raise. The book tells the stories of all four characters over the course of 40 years.
"I love a novel that opens up a different perspective on how to see the world; how different people can take and process things differently," said Langer. "And this does that."
Northington said she is excited about the new book from Joseph O'Conner, Ghost Light (FSG, February). In this, the author of Star of the Sea weaves back and forth between 1908 Dublin, where young actress Molly Allgood loved the ill-fated playwright J.M. Synge, and 1952 London, where Molly, at 65, is a half-starved alcoholic. Already a #1 bestseller in Ireland, Ghost Light is on the February Indie Next List. "He's got that great lyrical feel to him," said Northington.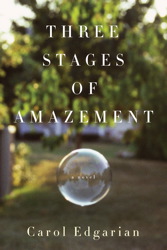 When Roberta Rubin, owner of the Book Stall at Chestnut Court, Winnetka, Ill., picked up a copy of Three Stages of Amazement by Carol Edgarian (Scribner, March), she was not sure she was in the mood for a novel about marriage, she said. But it had been 15 years since the author published Rise the Euphrates to great acclaim and the galley letter from Nan Graham was compelling. "It's about two marriages that are very interconnected," explained Rubin. She praised both Edgarian's character sketching ("you really get under their skin") and pacing ("I read it almost nonstop").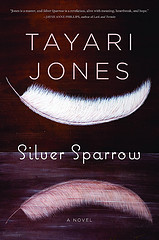 Now to jump from a story of two intertwined marriages to one about a man in more than one marriage. "My father, James Witherspoon, is a bigamist," is the opening line of Silver Sparrow by Tayari Jones (Algonquin, May). Jones said she got the idea for the book after talking with friends about a news story of an "extra" wife showing up at a man's funeral. Silver Sparrow is told from the alternating points of view of Dana, the daughter of the secret wife, and Chaurisse, the daughter of the "main" wife, who are roughly the same age. Dana knows about Chaurisse, but Chaurisse is oblivious to "Daddy's" secret family.
Jones is the author of Leaving Atlanta and The Untelling and has written for McSweeney's, the New York Times and the Believer. "She's such an amazing personality," said Northington, who follows Jones on Twitter. Since striking indie bookseller gold at the first Winter Institute with Water for Elephants, Algonquin has been adept at choosing the right author for this venue--Jones will no doubt be one of the most sought-out authors at Thursday's reception.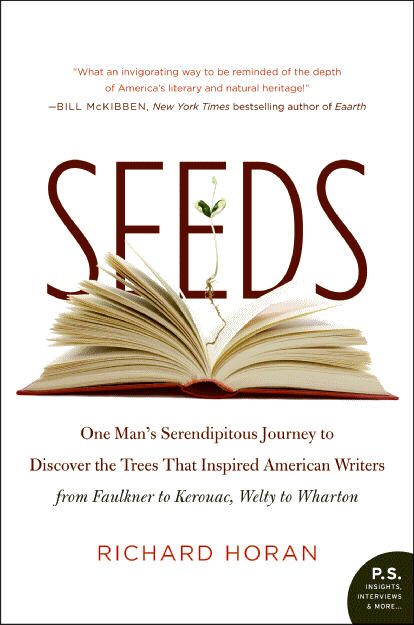 And in the name-spotting category of hot Winter Institute title, there's Seeds: One Man's Serendipitous Journey to Find the Trees that Inspired Famous American Writers from Faulkner to Kerouac, Welty to Wharton by Richard Horan (HarperPerennial, May). Carl Lennertz edited the book and is duly acknowledged. Paul Yamazaki from City Lights and Emoke B'racz from Malaprop's in Asheville, N.C., make appearances as well!--Bridget Kinsella


Awards: Jerusalem Prize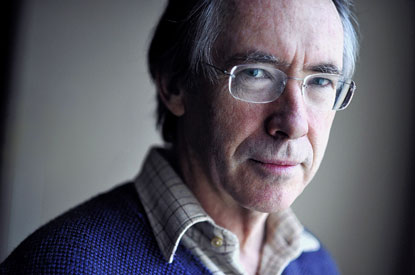 Ian McEwan has been awarded the $10,000 Jerusalem Prize. Israel's highest literary honor for foreign writers is given biennially to an author whose work best expresses and promotes the idea of "freedom of the individual in society." McEwan will be honored Thursday during the opening of the Jerusalem International Book Fair.

"McEwan's protagonists struggle for their right to give personal expression to their ideas, and to live according to those ideas in an environment of political and social turmoil," the jury said. "His obvious affection for them, and the compelling manner in which he describes their struggle, make him one of the most important writers of our time. His books have been translated into many languages and have enjoyed world-wide success--particularly in Israel, where he is one of the most widely-read of foreign authors. For his love of people and concern for their right to self-realization, and in recognition of his artistic achievements, we have decided to award Ian McEwan the Jerusalem Prize for the Freedom of the Individual in Society."


Attainment: New Titles Appearing Next Week
Selected new titles appearing next Monday and Tuesday, January 24 and 25:

Tick Tock by James Patterson and Michael Ledwidge (Little, Brown, $27.99, 9780316037914) is the newest mystery with New York detective Michael Bennett.

O: A Presidential Novel by Anonymous (Simon & Schuster, $25.99, 9781451625967) is a fictional imagining of the 2012 presidential election.

The Red Garden by Alice Hoffman (Crown, $25, 9780307393876) chronicles the history of a Massachusetts town from pilgrim settlers through the modern day.

A Cup of Friendship: A Novel by Deborah Rodriguez (Ballantine, $25, 9780345514752) follows a group of women who meet in a Kabul coffee shop owned by an American.

The Investment Answer by Daniel C. Goldie and Gordon S. Murray (Business Plus, $18, 9781455503308) clarifies the often murky principles of profitable investing using language understandable even to novices.

The Next Decade: Where We've Been... and Where We're Going by George Friedman (Doubleday, $27.95, 9780385532945) is a Machiavellian analysis of possible near future geopolitical events.

The Hidden Reality: Parallel Universes and the Deep Laws of the Cosmos by Brian Greene (Knopf, $29.95, 9780307265630) explores the limits of modern cosmology's understanding of the "multiverse."

Neptune's Inferno: The U.S. Navy at Guadalcanal by James D. Hornfischer (Bantam, $30, 9780553806700) recounts the tumultuous experiences of the U.S. Navy in early battles against the Japanese during World War II.


Children's Reviews: Red Wagon and The LOUD Book!
Red Wagon by Renata Liwska (Philomel/Penguin, $16.99, 9780399252372, 32 pp., ages 3-5, February 17, 2011)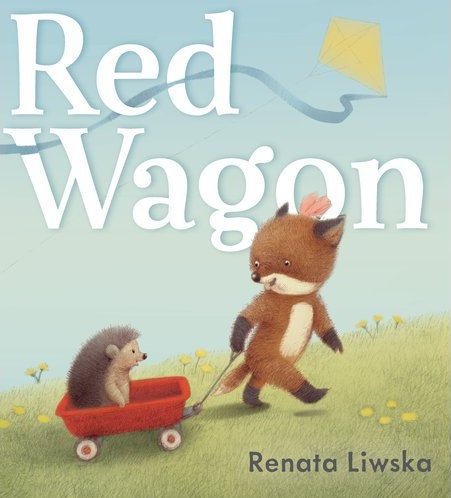 A trip to the market with the titular Red Wagon in tow becomes a flight of fancy thanks to Renata Liwska's (Little Panda) visually imaginative illustrations for her playfully tongue-in-cheek text. When Lucy, a small red fox with a bow on her head, asks her mother if she can play with her "brand-new little red wagon," her mother responds, "Sure, you can use your wagon to go to the market." What at first seems like a chore to Lucy quickly gives way to an adventure. Her squirrel and porcupine friends hop in ("It was pretty heavy"), and when it starts to rain, the horizon line tilts and empties into a roaring ocean. The humor arises from a narrative that plays straight man. "By the time she got to the bottom, it was really coming down!" says the text, while the red wagon serves as a hull for a sailing vessel. Lucy and her crew attempt to rescue a raccoon with a hook for its left paw, floating in an umbrella with a skull-and-crossbones flag affixed to the handle. A covered (red) wagon takes them on the next leg of their journey (10-gallon hats, a sheriff's badge and bandannas complete the picture), and when "at last, Lucy arrived at the market!" the covered stalls look suspiciously like circus tents (with fruits and vegetables to be juggled and spun). Even though Lucy is too tuckered out to "play" when she gets home with all the items on her list, youngsters know that this little fox made the most of her errand. Pure delight.
---
The Loud Book by Deborah Underwood, illustrated by Renata Liwska (Houghton Mifflin Harcourt, $12.99, 9780547390086, 32 pp., age 4-8, April 2011)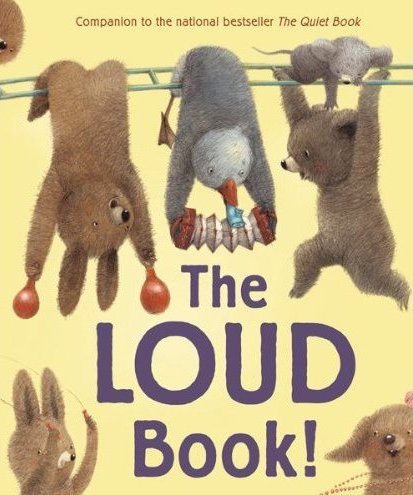 In Deborah Underwood and Liwska's answer to last year's The Quiet Book, which won the 2010 Gold Medal from the Society of Illustrators, the creators set up a thrilling contrast, beginning with the exclamatory cover of The LOUD Book! Purple type reverberates against a yellow background as the cast of characters who signaled "shhhh" on the soothingly aqua-toned cover of Quiet here clash symbols, blow whistles and shake maracas. Just as Underwood described the wide array of quiet situations in the first collaboration, she now explores the different kinds of "LOUD" in a child's world for this companion title. The bunny who began the first book with "first one awake quiet," now starts the day with "ALARM CLOCK LOUD," in all capital letters, with a pillow not quite covering its overlarge bunny ears. The picture book ends with the bunny camping out at bedtime, kept awake by "COLLAPSING TENT LOUD," "SNORING SISTER LOUD" and, even away from the campsite, "CRICKETS LOUD," wide-eyed under a sliver moon. Aunt Tilly and her iguana make another appearance, and Liwska plays with perspective for "FIRE TRUCK DAY AT SCHOOL LOUD," with the bunny, moose, bear cub, mouse and bee thrust way up in the air at the tip top of the fire truck's ladder. Underwood and Liwska get to the heart of a child's experiences, and invite children to look at their daily routines in a brand-new way.--Jennifer M. Brown


Book Brahmin: Siobhan Fallon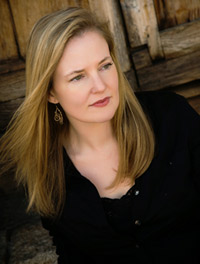 Siobhan Fallon is the author of You Know When the Men Are Gone, a collection of short stories about the strange world of a military base during a deployment, coming out January 20, 2011 (Amy Einhorn Books/Putnam). Stories in this collection have won the New Letters Fiction Prize, the Roanoke Review Fiction Contest and the Briar Cliff Review Award, and been nominated for a Pushcart. Fallon and her family lived in Fort Hood, Tex., while her husband was deployed twice to Iraq, and will be moving to the Middle East in spring 2011.
On your nightstand now:
My nightstand is a little schizophrenic. There's the galley of Rebecca Rasmussen's The Bird Sisters, which is coming out in April. I have pages and pages of it underlined, it is so lovely and good for dreaming. Anne Ylvisaker's Dear Papa; the narrator's voice is fresh and naturally conversational, something I am trying to achieve in a work-in-progress, and I like to go to sleep with her narrator in my head. Matt Gallagher's Kaboom, a war memoir. Not the best pre-sleep reading, but whenever I need to get my mind rooted on American soldiers in Iraq and Afghanistan, I open it to any page and find myself vividly, excruciatingly, there. There's also a picture of my husband sleeping that I put on my nightstand the first time he deployed, back in 2004, so I could see him sleeping peacefully when I was getting in and out of bed. Now I keep that picture to remind myself how lucky I am that he is actually in the bed next to me these days, though the picture often ends up being used as a bookmark or a coaster. There are also eight stacked-up New Yorkers I keep thinking I will finally finish off.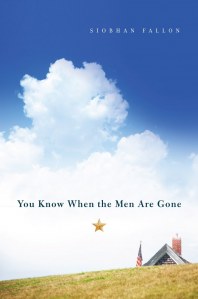 Favorite book when you were a child:
Pippi Longstocking. I distinctly remember sitting in the closet of my bedroom with a flashlight, reading about Pippi and her adventures, very late at night, and my mother throwing the door open, furious that I was still awake. The jig was up after that. Any time my mom couldn't find me, she knew to look in the closet. She'd force me to go outside and play, as if reading was damaging my brain.
Your top five authors:
Flannery O'Connor, for stories that manage to disturb and redeem at the same time. Lorrie Moore. I think she and Flan O'Connor share that same eviscerating hilarity. I finish a story, wiping tears out of my eyes, unsure if I was laughing or crying, and then I can't fall asleep at night.
Jonathan Franzen for creating such enormous, amazing worlds that span decades. There are all these slim and pretty novels out there and suddenly he gives us a wallop and a slipped disc, carrying his break-your-book-bag-sized tomes around. Franzen seems to be the thoroughbred beast of American fiction these days and I think it is wonderful that his novels are getting such a wide range of readers.
Peter Carey. The man can write about anything, from the art world, hippies in the Outback, to My Life As a Fake, where a character literally steps off the page and into the flesh, and I, the reader, am with him every step of the way.
Wells Tower. I've only read his collection, Everything Ravaged, Everything Burned, but I thought it was remarkable. His use of language is completely new and vibrant. I think Everything Ravaged, Everything Burned should be required reading on every MFA reading list.
Book you've faked reading:
Most of the big Russians. I have read The Brothers Karamazov and Anna Karenina and I think that makes me expert on Russian literature without actually having the slightest clue.
Book you're an evangelist for:
Benjamin Percy's Refresh Refresh, his award-winning story collection. Or his latest novel, The Wilding. Actually, just about anything Percy writes. His fiction is taut and fearless, delving into the darkest places of human nature and relationships, but never hopeless. I also appreciate his willingness to remind the reader of what is going on in Iraq and Afghanistan, how our soldiers and their families are affected. He keeps the dialogue alive in a subtle, genuine way. Soldiers populate his stories and novel the way they do in an American town: a dad who is deployed while his teenage son wrestles with growing up; a bunch of Iraq vets drinking at a bar; a vet with a brain injury who may or may not go off the deep end. And Percy doesn't stop there, the guy is just tireless, he writes humorous vignettes in Esquire, stories about scaling trees in the Wall Street Journal, essays about the craft of writing in Poets and Writers, and he also teaches creative writing! I admire Percy immensely, his writing, his work ethic, the way he is plugged into the world.
Book you've bought for the cover:
The most beautiful book I've seen in a long time is Michael David Lukas's The Oracle of Stamboul. I managed to get my hands on the galley at the NCIBA conference and everything about it is absolutely gorgeous.
Book that changed your life:
Ford Madox Ford's The Good Soldier. I just love an unreliable narrator, and you can't get more unreliable than The Good Soldier. The narrator keeps telling the same story over and over again, but each version is insanely different, full of contradictions and half-truths; you can see the narrator trying on different shades of ignorance to decide how much clarity he can handle. Reading this book freed me as a writer, it demonstrated how human and limitless a story can be, and I feel like it changed my writing utterly.
Favorite line from a book:
"'Her voice is full of money,' he said suddenly. That was it. I'd never understood it before. It was full of money--that was the inexhaustible charm that rose and fell in it, the jingle of it, the cymbals' song of it… High in a white palace the king's daughter, the golden girl...."--The Great Gatsby, F. Scott Fitzgerald.
Book you most want to read again for the first time:
Graham Greene's The End of the Affair. I read it every couple of years, trying to space out my revisits because I want it to surprise me again, and it always does. Part detective novel, part love story, part passion play, part meditation of the sacred and the profane. Every twist and turn is so unexpected. I would love to enter that book completely unaware and have those layers peeled back and revealed to me. If I was going to spend the rest of my life as a passenger on a Greyhound bus, and could only bring one book, that would be it.