Shelf Awareness for Friday, March 18, 2011

News
Image of the Day: Yamaguchi's Latest Olympic Performance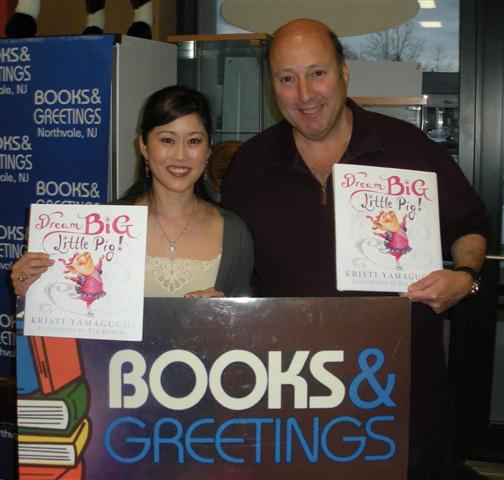 On Monday before an SRO crowd at Books & Greetings, Northvale, N.J., Olympic skating star Kristi Yamaguchi had a clean program promoting her new book, Dream Big, Little Pig! (Sourcebooks Jabberwocky). Here Yamaguchi appears with owner Kenny Sarfin.


AAP January Sales: E-Books Rise Again but Pace Slows
Total net sales of books in January fell 1.9%, to $805.7 million, as reported by 85 publishers to the Association of American Publishers. Continuing the pattern of the past year, digital categories had the biggest sales growth: e-book sales rose 115.8%, to $69.9 million, compared to January 2010. But the rate of growth for e-books has diminished from numbers so high they looked like typos. For example, a year ago, in January 2010, e-book sales of $31.9 million rose 261.2% over the same period in 2009, and, six months ago, e-book sales in July 2010 rose 150.2%, to $40.8 million, over July 2009. Still, e-book sales have grown so much that in January 2011, the category was larger than all other categories except for higher education and adult paperbacks. On the other hand, print sales still accounted for 91.3% of all January sales.
| | | |
| --- | --- | --- |
| CATEGORY | SALES | % CHANGE |
| E-books | $69.9 million | 115.8% |
| Downloaded audiobooks | $6.5 million | 8.8% |
| Religious books | $45.4 million | 6.8% |
| Professional | $51.8 million | 1.3% |
| | | |
| Higher ed | $382 million | -1.4% |
| Children's/YA hardcover | $31.2 million | -1.9% |
| Audiobooks | $7.3 million | -6.7% |
| Univ. press paperback | $6.2 million | -7.8% |
| Adult hardcover | $49.1 million | -11.3% |
| Univ. press hardcover | $3.9 million | - 14% |
| Children's/YA paperback | $25.4 million | -17.7% |
| Adult paperback | $83.6 million | -19.7% |
| Adult mass market | $39 million | -30.9% |


Notes: Borders to Close 28 More Stores; Joseph-Beth for Sale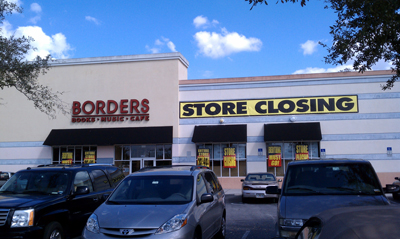 Borders Group is closing an additional 28 superstores beyond the 200 it has been in the process of closing since it filed for Chapter 11 reorganization on February 16. The 28 stores are included (highlighted in gray) in the overall store closing list, which can be seen here, and all will close by late May.

Last Friday in a conference call, Borders CEO Mike Edwards indicated that the company would make a decision this week on closing up to 75 more stores, depending on rent reduction negotiations with landlords (Shelf Awareness, March 14, 2011). The 228 stores Borders is closing represent 47% of the superstores it had before declaring bankruptcy.

---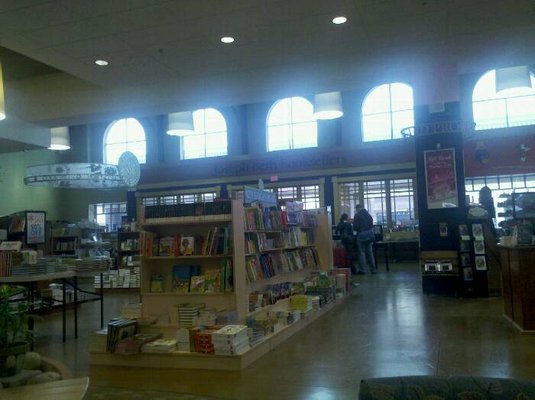 Joseph-Beth Booksellers plans to close its store in Fredericksburg, Va., by the end of June, the fifth store it will have closed since declaring bankruptcy last November 11, leaving just three stores--in Lexington, Ky.; Cincinnati, Ohio; and Memphis, Tenn.--as well as its health and wellness store in Cleveland, Ohio. In court filings, the company reserves the right to close more stores.
The company is also putting itself up for auction, in essence conceding concerns expressed earlier this month by the unsecured creditors' committee that Joseph-Beth doesn't have an adequate plan for reorganizing and emerging from bankruptcy, has inadequate financing and hasn't cut expenses enough (Shelf Awareness, March 7, 2011).
In court papers, Joseph-Beth said that "after numerous discussion [sic]" with creditors and lenders, it "would be unable to propose a consensual Plan of Reorganization." Thus, the company intends to put itself up for sale, either as a whole or in parts, in an auction "with a goal of selling the stores as a going concern no later than April 27." The company prefers to sell to an established retailer but is open "to all potential bidders."
---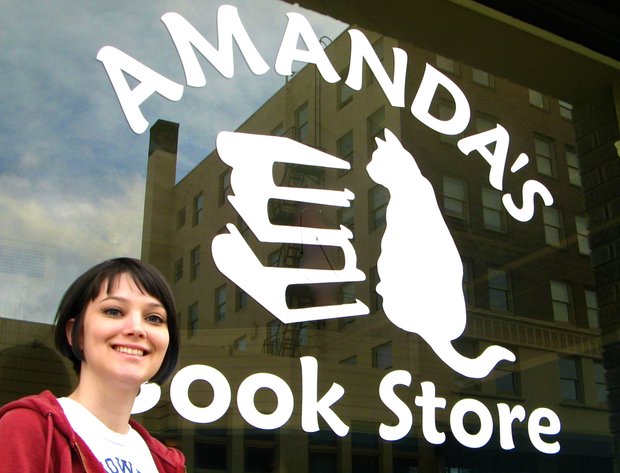 Congratulations to Amanda Ring, who will open Amanda's Book Store tomorrow in downtown Wenatchee, Wash., according to Wenatchee World. The store, which will offer a mix of used and new books, is in a location that once housed Read It Again Books, which closed in December.

Amanda's Book Store is located at 11 Palouse St., Wenatchee, Wash. 98802; 509-630-8085.
---
Jennifer Green plans to open Beantree Books in Hazleton, Pa., in June, Bookselling This Week wrote. The 2,200-sq.-ft. store will sell used and new books, newspapers and magazine and have both a coffee bar and community meeting room. Beantree Books will also exhibit and sell work by local artists and photographers on a consignment basis.

"I've watched the annual charity, used-book sale crowds, which were always pretty big to begin with, multiply exponentially over the past couple of years," Green said. "We are currently a reading market without a local supplier, and our store will meet that demand."
---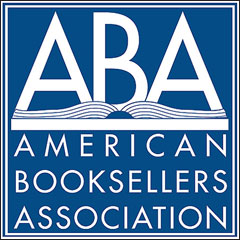 American Booksellers Association membership has approved a bylaws amendment that adds a position to the nine-person board, "by making the position of Board president a separate and distinct position that serves one two-year term," Bookselling This Week reported. The change is effective with the next ABA president, whose term begins in May at BookExpo America. That new president will most likely be current vice president Becky Anderson of Anderson's Bookshops, Naperville and Downers Grove, Ill., who has been nominated to the post.

The ABA president has had one-year terms. Current president Michael Tucker of Books Inc., with a dozen stores in California, said that "creating a two-year term for future presidents will prove to be a great benefit for ABA's governance and for achieving the association's ends policies by enhancing the diversity of the Board's deliberations and by helping to ensure the frequent infusion of new energy and ideas while maintaining the responsiveness and collegiality of a small group."

---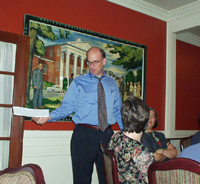 Richard Howorth, owner of Square Books, Oxford, Miss., former mayor of Oxford and former president of the American Booksellers Association, likely will add another post to his resume, one involving a different kind of power: President Obama has nominated him to the board of the Tennessee Valley Authority, a position that needs to be confirmed by the Senate, according to the Tennessean.

As mayor of Oxford, Howorth was chairman of the authority that oversees the Oxford Electric Department, and he has served as a director and officer of the North Mississippi Industrial Development Association.

The TVA board is made up of nine members who serve five-year terms. The authority provides electricity to most of Tennessee and parts of six other states.
---
In an editorial entitled "Amazon v. the States," the New York Times weighed in on the issue of online retailers and sales tax. Stating that online retailers' frequent exemption from collecting sales tax is "ridiculous now when so many states are in deep fiscal trouble," the paper concluded, "Collecting state taxes is not an unreasonable burden for online retailers. Amazon already collects taxes in five states, including New York, and it also collects taxes on behalf of physical retailers that sell through Amazon. The best outcome would be for Congress to pass legislation requiring all retailers, online and off, to collect sales taxes everywhere they are due. In the meantime, states should not give in to Amazon's pressure tactics."
---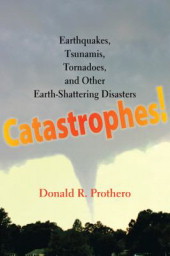 Sadly, a new Johns Hopkins University Press has a powerful topical hook, and the title says it all: Catastrophes! Earthquakes, Tsunamis, Tornadoes, and Other Earth-Shattering Disasters by Donald R. Prothero ($30, 9780801896927).

As the press wrote: "Prothero describes in gripping detail some of the most important natural disasters in history," including the 2004 Indian Ocean tsunami, the New Madrid, Mo., earthquakes in the early 19th century and volcanic eruptions including Krakatoa, Vesuvius and Mount St. Helens. "Floods that wash out whole regions, earthquakes that level a single country, hurricanes that destroy everything in their path--all are here to remind us of how little control we have over the natural world."

Prothero, a professor of geology at Occidental College, had an op-ed piece in the Los Angeles Times last week (reminding southern Californians that like the Japanese, they live in earthquake country) and will appear on BBC Radio Monday night.
If the press has a special ability to link and predict current events, let's hope some of its future titles are about healing, recovery and prosperity!
---
Book trailer of the day: If You Knew Then What I Know Now by Ryan Van Meter (Sarabande Books). The video focuses on "First," one of the essays in this debut collection.
---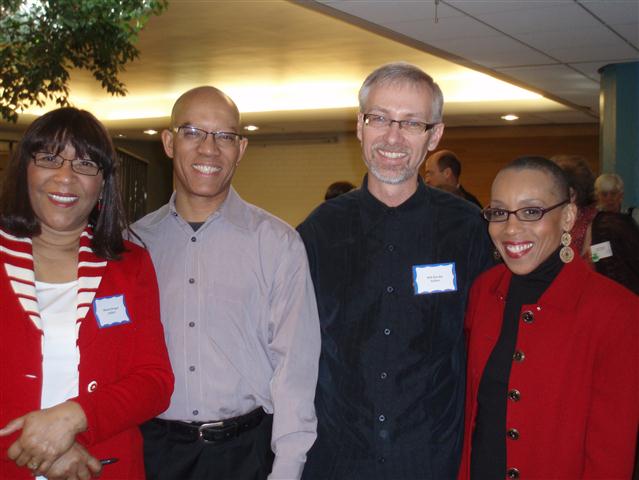 Yesterday, at the Bank Street Book Awards Ceremony, these four esteemed creators of children's books gave their acceptance speeches (from l. to r.): Sharon M. Draper, author of
Out of My Mind
(Atheneum/S&S), winner of the Josette Frank Award for fiction (l. to r.); Brian Pinkney, illustrator of
Sit-In: How Four Friends Stood Up by Sitting Down
(Little, Brown), winner of the Flora Stieglitz Straus Award for nonfiction; Bob Raczka, author of
Guyku: A Year of Haiku for Boys
, illustrated by Peter H. Reynolds (not pictured), winner of the Claudia Lewis Award for Poetry; and Andrea Davis Pinkney, author of
Sit-In
. The acceptance speeches for the winning books and list of starred titles on the 2011 Bank Street Book Committee's annotated list appear
here
. This is the 101st year that the list has been made available "to guide parents, teachers, and librarians in choosing the very best books for children."
---
Effective June 1, Harvard Common Press will be distributed by Houghton Mifflin Harcourt. The press is currently distributed by National Book Network.

Gary Gentel, president of HMH's Trade & Reference Group, called Harvard Common Press "one the most innovative and respected publishers of cookbooks and parenting guides in the market" and said its "strong backlist complements our own."

Bruce Shaw, president and publisher of Harvard Common Press, said, "We are especially proud of the leadership role that Harvard Common Press has taken among smaller publishers in creating content and building delivery channels for the digital marketplace and we look forward to working with HMH to create and distribute content that the next generation of consumers will use and enjoy."


Media and Movies
Media Heat: You Say Tomato, I Say Shut Up
This morning on the Today Show's Al's Book Club for Kids: Tony DiTerlizzi, author of The Search for WondLa (S&S, $17.99, 9781416983101), which is the latest pick for the Today Show Book Club for Kids.
---
Tonight on HBO's Real Time with Bill Maher: Annabelle Gurwitch, author, with her husband, Jeff Kahn, of You Say Tomato, I Say Shut Up: A Love Story (Crown, $14, 9780307463784).


Movies: The Lorax; I, Alex Cross
Taylor Swift, Danny DeVito, Ed Helms, Zac Efron, Rob Riggle and Betty White will provide the principal voices for Illumination Entertainment's 3D CGI animated film The Lorax, based on the tale by Dr. Seuss, Deadline.com reported.

---


Matthew Fox (Lost) will play an assassin in I, Alex Cross, "the reboot of the James Patterson franchise character that's being put together by QED with Tyler Perry starring and Rob Cohen directing," Deadline.com reported. Ed Burns has been cast as Tommy Kane, Cross's partner.


Television: Labyrinth
Ridley and Tony Scott's Scott Free Productions and Tandem Communications, who partnered on the TV adaptation of Ken Follett's The Pillars of the Earth, "are heading back to the dark days of the Crusades and Cathar massacres in France for Labyrinth, a TV miniseries adaptation of Kate Mosse's international bestseller," Variety reported. The four-hour event miniseries is being adapted by Adrian Hodges (Primeval). Labyrinth will shoot in southern France this fall for a spring 2012 delivery.


Books & Authors
Awards: Asian Man Wins Man Asian; Publishing Triangle Finalists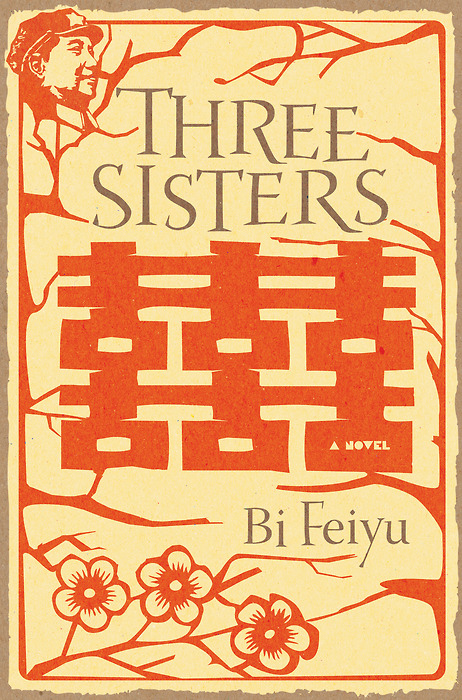 Three Sisters by Bi Feiyu has won the Man Asian Literary Prize, which honors "the best novel by an Asian writer, either written in English or translated into English," of the past year. Bi Feiyu, a novelist, poet, screenwriter and former newspaperman, received a $30,000 award, and translators Howard Goldblatt and Sylvia Li-chun Lin shared a $5,000 award.

The judges--Monica Ali, Homi K. Bhabha and Hsu-Ming Teo--called Three Sisters "a moving exploration of Chinese family and village life during the Cultural Revolution that moves seamlessly between the epic and the intimate, the heroic and the petty, illuminating not only individual lives but an entire society, within a gripping tale of familial conflict and love."

This marks the third time in the four years since the prize's founding in 2007 that a Chinese author has won. Howard Goldblatt has been a translator for all three winning Chinese novels.

Houghton Mifflin Harcourt published Three Sisters here last August. It is also publishing one of the finalists, The Thing About Thugs by Tabish Khair, next spring.
---
Finalists for the Publishing Triangle Awards, which celebrate "the best lesbian and gay nonfiction, poetry, and fiction" and include the Ferro-Grumley Literary Awards, have been announced and can be seen here. Winners will be honored at a ceremony at the New School in New York City on April 28.

In addition, Alan Hollinghurst has won the Bill Whitehead Award for Lifetime Achievement. A novelist, poet, translator, scholar and activist, Hollinghurst won the Man Booker Prize for The Line of Beauty. His latest novel, The Stranger's Child, will be published in October by Knopf.


Book Brahmin: Wayne Arthurson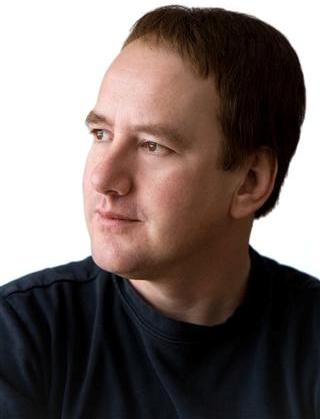 Wayne Arthurson, like his protagonist Leo Desroches, is the son of Cree and French Canadian parents. He has worked as a newspaper reporter, a drummer in a rock band and as a freelance journalist. He was born in and lives in Edmonton, Canada, with his wife and child. Fall from Grace (Forge, March 29, 2011) is his first novel.
On your nightstand now:
Two books: All Clear by Connie Willis and 1491: New Revelations of the Americas Before Columbus by Charles C. Mann. Both are great books, but guess which one is for pleasure and which is for research.
Favorite book when you were a child:
I'm not really one of those folks who have a favorite book of all time. I read so much as a child, and still do, so I can't just pick one book that stands out. The same goes for music and albums.
Your top five authors:
Sorry, but see the previous answer. But so this space isn't blank, I'll list instead my favorite drummers who write books: Jacob Slichter of Semisonic, Tim Thorton of Fink, Neal Peart of Rush, Vinnie Fiorello of Less Than Jake, plus Nick Mason of Pink Floyd and Bill Bruford of Yes and King Crimson.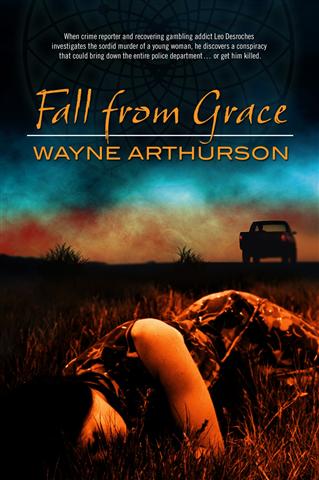 Book you've faked reading:
A book club I used to belong to picked Glue by Irvine Welsh. I just couldn't push through the thick Scottish brogue of the voice. I discovered that most of my book club didn't finish the book, either.
Book you're an evangelist for:
I'm more of an evangelist for the idea that genre books can be great literature. In Canada, literary fiction is considered more "important" and has more to say about society than genre fiction like mystery and science fiction, especially when it comes to major prizes and certain readership circles. Many times I feel the opposite is true.
Book you've bought for the cover:
Mark Bittman's How to Cook Everything. I love to cook--it's like meditation to me--and when I saw the cover, I thought, "This book is just what I need."
Book that changed your life:
After finishing journalism school, it took awhile to get a job. And I hadn't read novels for several years. So I got a job as a security guard and had plenty of time to read. I think I picked up Catch-22 and read it straight through in one day at work. And every day after that, I would read another book. A couple months later, I was inspired me to start writing fiction again.
Favorite line from a book:
One of my favorite opening lines comes from Neuromancer by William Gibson: "The sky above the port was the color of television, tuned to a dead channel."
Book you most want to read again for the first time:
I recently did a road trip through ranch country in southern Alberta and thought about Larry McMurtry's Lonesome Dove. I hated finishing that book because the stories and the characters were so incredible. Also, I remember being so stunned at the opening section of Salman Rushdie's Midnight Children.


Book Review
Book Review: Drinking with Miss Dutchie
Drinking with Miss Dutchie by Ed Breslin (Thomas Dunne Books, $23.99 Hardcover, 9780312619756, March 2011)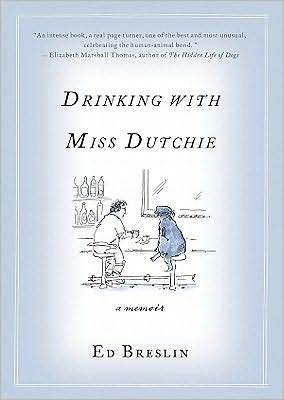 Breslin calls this a memoir, and indeed it is, but it's also much more than that. This is a meditation on grief, alcoholism, loss, destructive behavior and the author's love for his wife, along with occasional rants about things he finds unconscionably stupid and, most of all, his inordinate love for the dog who helped transform his life.
When Breslin, a former book editor and publisher, bought the puppy--telling himself it was for his wife, Lynn--at first it seemed he had made a huge mistake. The black Lab pup was a squealer, a screamer, a climber; in short, a terrified, almost feral animal. Within 36 hours, Breslin had fallen in love with Miss Dutchie and she had calmed down--a little. The household of three settled in to walks around Central Park, clandestine swims in forbidden spots, trips to the Hudson Valley from Manhattan, in-house games and a routine that worked for all of them. Miss Dutchie was one lucky dog, but she had her own ideas about acceptable behavior.
Miss Dutchie left the room every time Breslin lit a cigarette and showed her contempt for his drinking--she would have nothing to do with him when he was on a bender. Ed had tried Alcoholics Anonymous and decided it was for wimps, people who wanted a bunch of platitudes and another addiction--AA itself--to substitute for plain, old-fashioned drinking. Not for him. He could beat it on his own, or, better yet, try controlled drinking. "Alcoholics are wired wrong. We go in the wrong emotional and intellectual direction all the time."
He finally gave AA a fair try and worked the program successfully. Miss Dutchie stood by him when he grieved the death of friends and couldn't drink to dull the pain. She was at his side when his novel was rejected, repeatedly. For the last several years of her life, Ed Breslin was the companion his faithful dog deserved.
The memoir is full of wisdom gleaned from many years of living, loving Lynn, reading, writing and thinking, time spent in analysis and what he learned from Miss Dutchie about how to behave in the world. Breslin's description of having to part with his pet to stop her suffering is, as you might imagine, heartbreaking.
Yes, there was eventually another dog--Sadie--a mixed breed from a shelter. She and her sibs had been left by the highway to die. At first, Sadie was so cowed and frightened, Ed and Lynn hardly knew what to make of her. They just kept loving her, cuddling her, reassuring her, and she came around, as a well-treated dog will. If there is such a thing as reincarnation, any one of us could do worse than to come back as a dog in the Breslin household.--Valerie Ryan


Deeper Understanding
Robert Gray: A Bookseller's March Madness Pick
"I am a believer in the power of words."--Mike Krzyzewski, Beyond Basketball: Coach K's Keywords for Success

In my occasional role as unofficial Shelf Awareness sports editor, I've been wondering what I could write about March Madness. Also known as the NCAA basketball tournament, this annual rite of spring is currently underway nationwide. How could I connect it to the book trade?

I studied other MM game plans. Jacket Copy recently wrote about the "crazy proliferation of March Madness book contests," in which literary bracketologists match wits and obsessions in the Tournament of Books (the granddaddy of them all), the Battle of the Kids' Books, the Piglet Tournament of Cookbooks and Out of Print's inaugural Book Madness tourney. Persephone magazine is hosting Middlemarch Madness. I even memorized McSweeney's "Intramural Basketball Names for English Majors."

Then, last week, the Regulator Bookshop, Durham, N.C., provided my inspiration with its Spring Break/ACC Tournament sale. In its store e-newsletter, the Regulator had the following offer: "Today through Sunday, get an extra 10% off all new books and cards when you say 'Go Duke,' or 'Go Heels,' or 'Go (ACC team of your choice)' when you bring your books to our sales counter. And you can sign up for a chance to win one of two $25 'Tournament Special' gift certificates that we'll be raffling off this weekend. Come on by the bookshop before, after, or in-between the games. Or come during the games if you don't much care who wins--the store won't be as crowded then!"

That was my madeleine moment, college basketball style. A memory surfaced that, in a coincidentally ACC/NCAA/Proustian way, explains why I'm picking the Duke University Blue Devils to win this year's championship... again.

During the mid-1990s, while I was working for the Northshire Bookstore, Manchester, Vt., Nike hosted some kind of conference at the Equinox Resort nearby. Several Division I college basketball coaches were attending--all, I assume, with Nike shoe contracts at the time. I recognized many of them, but two that have stuck in my memory were Jim Boeheim of Syracuse and Gary Williams of Maryland, both of whom still have their jobs.

On one of the conference nights, downtown Manchester shops stayed open later than usual for a special Nike shopping tour. While the Northshire might not seem like a natural gathering place for this group, it also happened to be the temporary site of Equinox's mobile bar. We rearranged the children's section (sorry, kids) to accommodate the booze station, and the setup attracted a good crowd.

I remember overhearing one coach say, as he walked past the service counter: "I hate bookstores; they remind me of libraries." I didn't take it personally and I didn't fall prey to jock stereotyping. After all, I played college sports and majored in English long ago.

Few people fit neatly into stereotypes.


Earlier that afternoon, long before the evening festivities, I was helping a customer with some art books. He'd already found several titles he wanted to purchase--most, but not all, remainders--and asked about a couple of others, building a healthy stack. Soft-spoken, he looked and acted like any other customer, but I recognized him immediately as Mike Krzyzewski, the head basketball coach at Duke.

I didn't say anything about knowing him. Northshire's unofficial celebrity policy was to simply respect their privacy. Coach K was polite and unassuming. I was impressed. Eventually, I rang up his order and he left. Simple transaction.

The next morning, he returned and sought me out. For a moment, I thought maybe he'd heard about my jump shot, wanted to know if maybe I still had a year of eligibility left--despite being in my mid-40s--and would play a season for Duke.

No, I didn't think that.

"Excuse me," Krzyzewski said. "I don't know if you remember me, but I bought some art books from you yesterday and forgot to use this." He handed me a coupon we were honoring as part of the Nike event. It was good for a free coffee table book about Vermont with a minimum purchase. Such a simple moment, but the way he approached this interaction--unassuming, undemanding, courteous--told me something about the man.

"I remember," I said, and went to get his free book. Another pleasant exchange, and that was it. I've been a Coach K fan ever since, so I'll be rooting for Duke again in this year's NCAA tournament because, well, he bought some books from me a long time ago.--Robert Gray (column archives available at Fresh Eyes Now)