Shelf Awareness for Friday, March 25, 2011

Quotation of the Day
Social Media Lets Indie Booksellers 'Show Our Goofier Side'
"Probably one of my favorite perks to social media is we don't have to be stodgy in our messages. We can have the personality that traditional marketing may not afford due to space availability and cost. Village Books has always allowed itself to have personality, which is a huge perk of an independent business, but these other venues give us yet another way to show our goofier side. It's almost as though we're letting our hair down and yelling, 'Yes! We know we've been curators of free speech and intellectual thought for years! But look, we're wacky too!'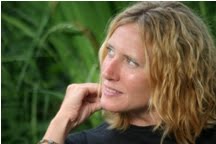 "So yeah, social media lets us keep in touch with our customers in a new way and lets us show our wild side, but is it going to keep us alive? Well, no. Ultimately our customers are going to keep us alive. But social media helps us stay even more connected with them."


News
Image of the Day: Goodies for a Good Cause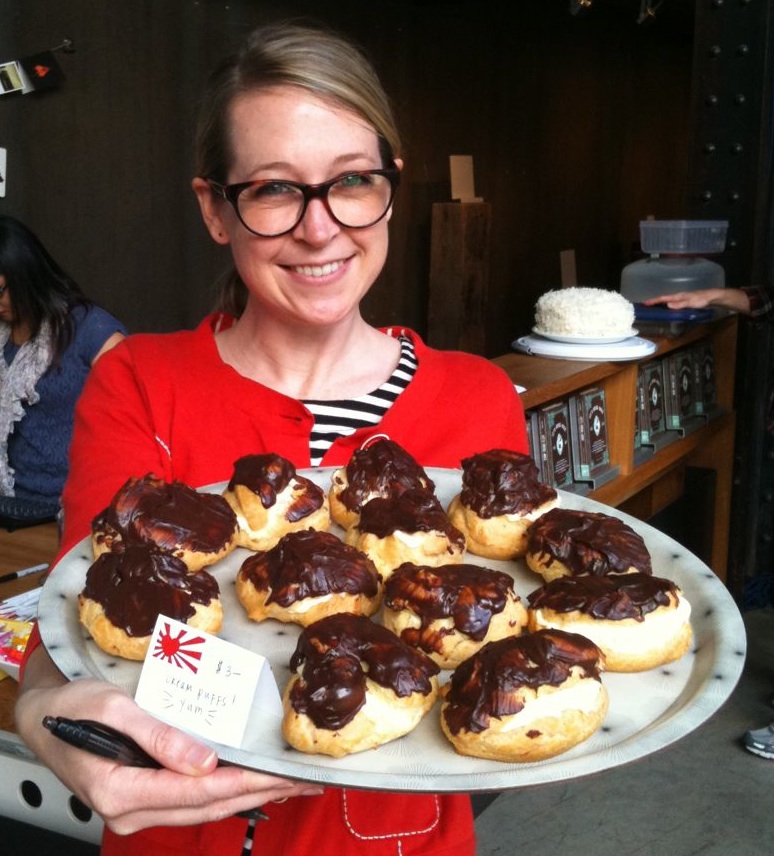 On Monday, Chronicle Books held a bake sale at its San Francisco office to raise money for the American Red Cross's efforts in Japan. More than 35 staff, friends, family and community bakers and chocolatiers contributed baked goods to the sale. The sale raised $2,630, which Chronicle matched 200%, making the total dough raised nearly $8,000. Here editor Kristen Hewitt, one of the Chronicle staff who cooked up the bake sale idea, posed with cream puffs.


Notes: 'Local-First' in Peru; Indie Bookseller Updates
Russ Lawrence, the former ABA president who sold his interest in Chapter One Book Store, Hamilton, Mont., in 2009 to join the Peace Corps (Shelf Awareness, May 8, 2009), was interviewed by Bookselling This Week about his experiences thus far in the Peruvian town of Chivay, where he and his wife, Jean Matthews, have been serving as Small Business Development volunteers.


"Our work is to help people improve their business skills, to improve their lives," said Lawrence. "The local artisans specialize in two crafts--a style of embroidery unique to the area and goods made with alpaca fiber, such as knitted hats, gloves, and scarves of incredibly soft baby alpaca, and beautiful woven goods as well. We teach business skills, in particular customer service tips, and help them find new markets for their products.

"We also work with local guides, who are trying to get a piece of the huge influx of tourists, most of whom--upwards of 150,000 a year--arrive via package tours from Arequipa.... One complaint we heard from many artisans is the lack of access to the markets. In addition, the places the tourists visit are flooded with cheaply made goods from outside the valley. Guides likewise complain of the tourism model that all but excludes local entrepreneurs."

In dealing with these issues, Lawrence has been able to call upon his experience as an indie bookseller: "One solution we're working on is a 'local-first'-style campaign, naturally, designed to heighten awareness of local products--artisan goods, farm and dairy products, alpaca meat (a staple, here), and cultural events--and to encourage tourists and residents alike to support the local economy with their purchases. It will feature an educational component directed primarily at tourists, but to promote the 'local' angle we want everyone, at every opportunity, to 'talk the talk'--in Spanish and Quechua."

Lawrence noted that while their all their basic needs have been met in Peru, "We will be looking for work when we get back in August."

---

A big welcome to the Book Nook at River's Edge, a 500-sq.-ft. bookstore that opens April 2 in Ipswich, Mass., next to River's Edge Fine Gifts & Home Accents. Paul Allen-Webber is owner and manager of both stores and had long dreamed of opening a small bookstore. Last July he hired longtime bookseller Meg Richardson as assistant manager and book buyer. He founded River's Edge 13 years ago.

The Book Nook will offer a range "from the quirky to the classic" as well as mix discount and full-retail titles and adult and children's books. The store aims to focus on "bringing the best of each genre to the store and keeping the mix ever lively and interesting."

The Book Nook already has a 15-member book club and intends on starting a parent-child book club soon.

The Book Nook at River's Edge is located at 15 Market St., Ipswich, Mass. 01938; 978-356-2363; riversedgegift.com.

---

Congratulations to Lisa Baudoin of Books & Company, Oconomowoc, Wis., who won Algonquin's Water for Elephants sweepstakes. The prize is a trip for two to the world premier of the movie in New York City on April 22, which includes round-trip airfare, hotel accommodations and a $500 spending allowance. Who says bookselling doesn't pay?

---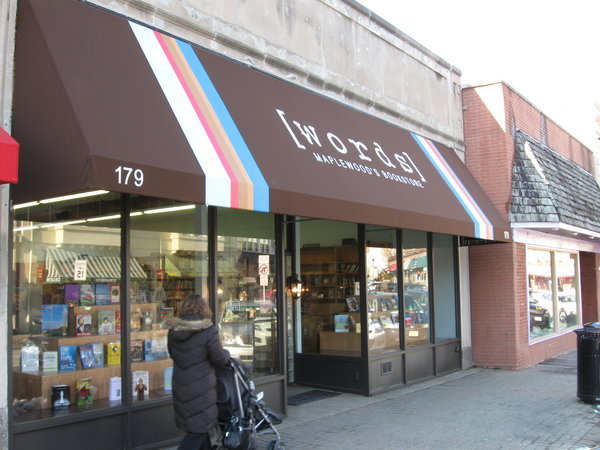 Congratulations also to Words, Maplewood, N.J., named the best independent bookstore in New Jersey by New Jersey Monthly. The magazine wrote: "Words opened its doors in Maplewood in 2009 to create a broad-based reading community for people of all backgrounds, interests and needs. Words events include author readings and free programs for special-needs children. A well-read and helpful staff, comfy seating and tea and coffee for sale create a welcoming atmosphere. Patrons can download Google e-books on the website. Discounts are offered for book-group purchases."

Runners up were the Montclair Book Center, Montclair; Paranormal Books & Curiosities, Asbury Park; and Atlantic Books, which has eight locations in the state.

---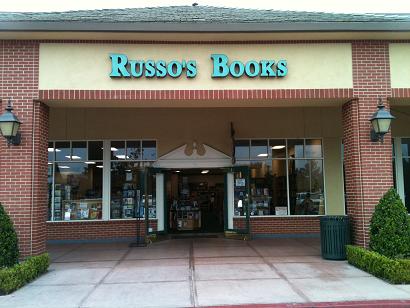 Bookselling This Week checked in with Russo's Books, Bakersfield, Calif., which recently remodeled and "lopped off about one-third of its footprint," going from 6,500 to 4,350 square feet. In a challenging retail environment for the book business, the owners approached their landlord, who "proposed the reduction in space, and with it a more manageable rent structure. With the reduced space, we also signed a lease extension, so we are hopeful for the future," said Mike Russo.

"The response has been overwhelmingly positive," he added. "Since we maintained the same number of titles, our selection hasn't changed, but the new layout lends itself well to browsing and shopping."

Russo also observed that "it is clear that bookselling continues to evolve, and yes, we see this as one of the ways to stay ahead of the curve. With just-in-time inventory replenishment from our wholesalers, Google eBooks on our website, and active community involvement and in-store events, we feel we are addressing industry challenges. Now, if we could just do something about the economy--we're at 16.9% unemployment and sales remain soft throughout the local retail sector."

---

Lacy Simons, bookstore manager at Rock City Books & Coffee, Rockland, Maine, has launched an unusual fundraising effort with a strong social networking spin. Simons is in the process of buying the bookstore from Susanne Ward and renaming it hello hello. "My business plan is meticulous and awesome, my loan application is filled out, and the planning for a May 15 start date is well underway, but the bank likes to see more cash in hand before saying yes to a business loan, so I'm taking a cue from NPR and asking you to pledge your support: of me, of independent bookstores, of print books themselves," she wrote on her blog.

In return for support from donors, Simons has pledged that "if, at the end of my second year of business, I'm still holding on and reasonably solvent, I will donate the same amount you pledged to a charity of your choice, and in your name."

The initiative has "gotten a crazy great response so far, especially from the book enclave on Twitter [@rockcitybooks], bless 'em," she said. "I'm taken aback by the response, actually, and have been really moved to see people who I've never met--and may never meet--pledge their support."

---

Today's Wall Street Journal investigated the "Case of the Bestselling Author," searching for clues to how former Pan Am stewardess Mary Higgins Clark "has stayed at the top of the publishing game since 1975." Clark, whose brand is as lucrative as ever, is "the top-selling author across the seven imprints of her publisher, Simon & Schuster. Each year, her novels, which are published in 34 countries, sell 3.7 million copies globally." S&S CEO Carolyn Reidy said Clark's sales are so consistent they factor into the company's annual budgets.

The future of the brand is a concern. The Journal reported that Clark "is open to extending her line" with a successor, but her children oppose the idea. "They don't want 'From the Mary Higgins Clark tradition,' " she observed. "I say, 'I think you're foolish.' "

S&S's Reidy isn't taking sides: "We don't even want to think about a time when we're not publishing Mary. When you have an author like Mary who publishes regularly at a regular time of year, has a very large audience that is predictable, and you know you're going to have that large sales infusion every year at that time, it gives you the profitability to keep your company running, to keep the lights on and keep people employed."

At age 83, Clark has no plans to slow down: "People say, 'Are you still writing?' and I think, 'Why not?'. "I have no hobbies other than friends and the theater. I'm impatient with long lunches. I'll always be writing. But the day I stop publishing is the day I stop telling a good story." A mystery author to the end, she even has writing plans beyond the grave: "I have instructions to put a big spiral notebook, a couple of pens and a glass of wine in the casket. And they'll do it."

---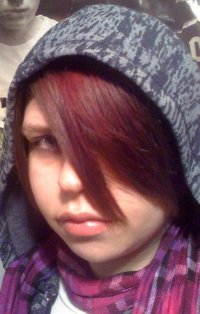 Amanda Hocking, the self-publishing wunderkind (Shelf Awareness, February 10, 2011), said last month that she couldn't "really say that I would have been more successful if I'd gone with a traditional publisher. But I know this is working really well for me."

Now Hocking will have a chance to see what might happen with the traditional route after all. The New York Times reported that St. Martin's Press will publish her Watersong series, with the first of four books scheduled for release in the autumn of 2012.

Hocking explained this change of pub-direction to fans in a blog post: "I want to be a writer. I do not want to spend 40 hours a week handling e-mails, formatting covers, finding editors, etc. Right now, being me is a full-time corporation."

---

Obituary note: Lanford Wilson, "the Pulitzer Prize-winning playwright whose work--earthy, realist, greatly admired, widely performed--centered on the sheer ordinariness of marginality," died yesterday, the New York Times reported. He was 73.

---

The Wall Street Journal visited W. S. Merwin at his home on Maui's north shore and noted that it is the remoteness of the location that appeals most to the writer "whose work reflects his commitment to environmentalism and his long-standing passion for gardening."

"People just get it or they don't," said Merwin.

---

Urlesque featured 28 Vintage Book Club Mailers and asked readers: "Remember book fairs in elementary school, when the cafeteria was transformed into a magical young-adult Barnes and Noble? Those were the days. But how did you get your lit fix in between book fairs? Book flyers and newsletters from Teach, of course, from Scholastic and Troll, advertising the latest offerings from The Baby-Sitters Club (oh Stacey, take your insulin!) or Choose Your Own Adventure (Oops, you plunged down an endless chasm; go back to page 54 and try not to mess up this time)."

---

Sh*t Heathcliff says. This Sunday, BBC Radio 3 will air a contemporary adaptation of Emily Bronte's Wuthering Heights "complete with swear words," BBC News reported. Playwright Jonathan Holloway said he wanted to "capture the shock" of the book's original release.

---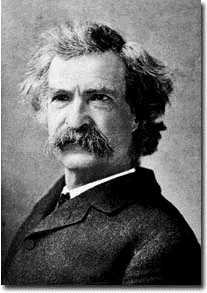 A good blurb is hard to find. In 1874, Chatto & Windus asked Samuel Clemens for "a brief but quotable review" of Nuggets and Dust Panned Out in California by Dod Grile, a pseudonym for Ambrose Bierce, Letters of Note reported.

The publisher, however, underestimated the brutal honesty of Clemens, who replied, "Dod Grile (Mr. Bierce) is a personal friend of mine, & I like him exceedingly--but he knows my opinion of the Nuggets & Dust, & so I do not mind exposing it to you. It is the vilest book that exists in print--or very nearly so. If you keep a 'reader,' it is charity to believe he never really read that book, but framed his verdict upon hearsay. Bierce has written some admirable things--fugitive pieces--but none of them are among the Nuggets. There is humor in Dod Grile, but for every laugh that is in his book there are five blushes, ten shudders and a vomit. The laugh is too expensive."

---

Book trailer of the day: Praying for Strangers: An Adventure of the Human Spirit by River Jordan (Berkley), the Southern gothic novelist's first nonfiction work.


Appleseed to Grow Readers at Abrams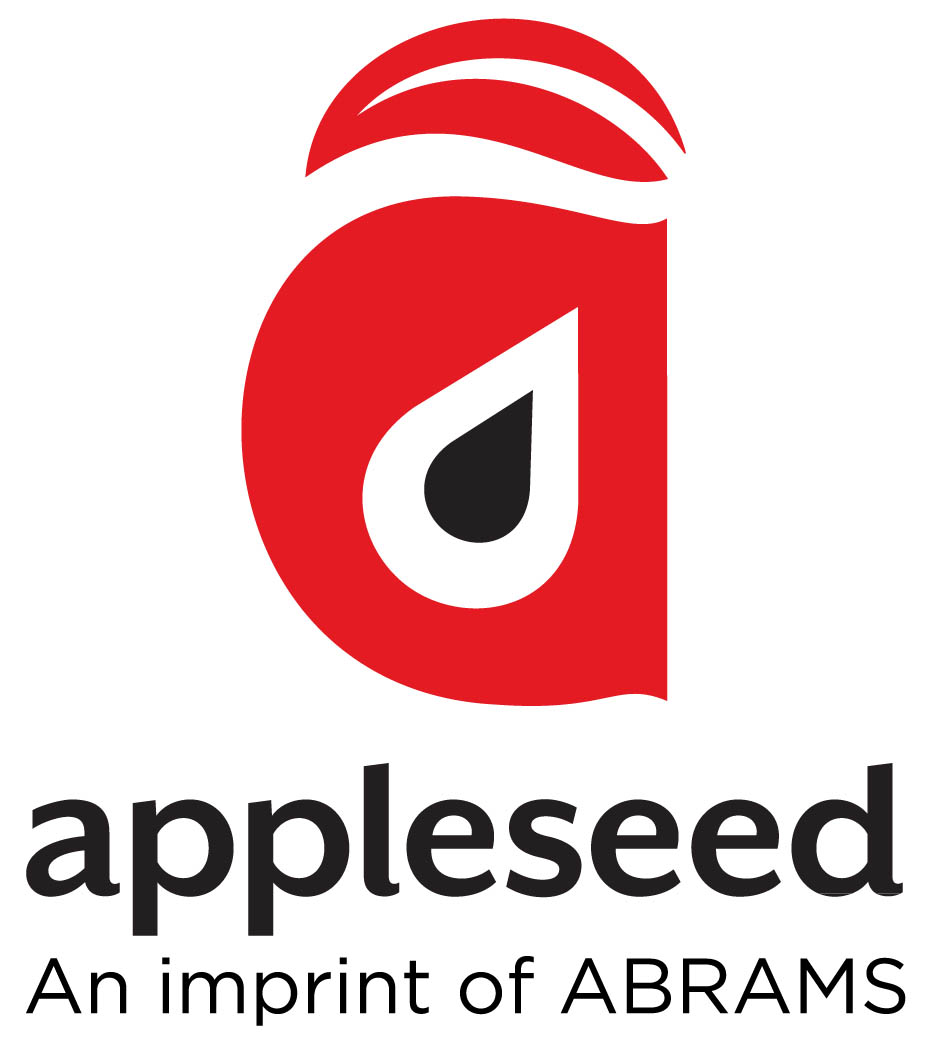 Abrams announced yesterday that it will launch the Appleseed Books imprint in spring 2012 with books for babies, toddlers and preschoolers--from birth to 5 years. We spoke with Appleseed's publishing director, Cecily Kaiser, just before she left for the Bologna Book Fair. "I've been working in the 0-5 realm most of my career," Kaiser said. "I have a degree in child development, and I'm certified to teach." She joined Abrams in July after working in both the book clubs and on the trade publishing side at Scholastic.

Kaiser aims to publish eight to 10 titles per season and said she's working with some people on the Abrams adult list who were interested in working on projects for this age group, as well as with established Abrams authors on the children's side. She has also signed authors and illustrators who are new to the Abrams list. On the launch spring 2010 list, Kaiser said she has lined up "an exciting array of original projects, titles from licensed program and a couple of beautiful imports."

Kaiser has plans to expand into the bilingual market for this age group--Abrams will partner with Little Kim, a program that started as DVDs, to release "early language learning books for preschoolers in English, French and Spanish this fall. They will be interactive books with flaps and tabs and photographs."--Jennifer M. Brown


Media and Movies
Television: Mildred Pierce
Mildred Pierce, the new miniseries directed by Todd Haynes, premieres this Sunday on HBO. Adapted from James M. Cain's novel and the 1945 film starring Joan Crawford, the project features an all-star cast, including Kate Winslet, Guy Pearce and Evan Rachel Wood. A movie tie-in edition (Vintage Crime/Black Lizard, $14,95, 9780307946591) of the book is available.

"Sensitive to the effects of the Great Depression on family and gender dynamics, Cain depicts Mildred's relationships--with a series of unreliable men and with her self-absorbed older daughter, Veda--primarily as transactions, 'played out,' as Mr. Haynes put it, 'through money, through finance, through class,' " the New York Times wrote.

Haynes said that when he read the novel in 2008, it "felt intensely relevant. I love how it links potential pathologies in maternal desire with potential excesses in middle-class yearning."


Movies: Sing You Home; What to Expect When You're Expecting
Ellen DeGeneres will team up with Storyline partners Craig Zadan and Neil Meron to produce a film version of Jodi Picoult's novel Sing You Home. Deadline.com reported that this is "a passion project" for DeGeneres, who "optioned it with her own money and enlisted Zadan and Meron."

---

Kirk Jones (Nanny McPhee, Waking Ned Devine) will direct "a romantic comedy adaptation" of Heidi Murkoff's What to Expect When You're Expecting for Lionsgate, according to Deadline.com, which noted that "Heather Hach wrote the first draft and Whip It! scribe Shauna Cross did a rewrite."


Books & Authors
Awards: La. Literary Award; Okla. Book Award Finalists
Leo Honeycutt's Edwin Edwards, Governor of Louisiana, An Authorized Biography won the 2011 Louisiana Literary Award, presented by the Louisiana Library Association, the News Star reported.

"We can't keep the book on library shelves," said Ouachita Parish librarian Judy Tate, chairwoman of the award committee. "But our committee of librarians chose the detailed biography because Edwin Edwards, love him or hate him, will always be a pivotal figure in Louisiana history and politics and Mr. Honeycutt captures that in his book. It is a well-written, well-researched work with very scholarly intent and at the same time understandable for most casual readers."

---

Rilla Askew will be presented with the Arrell Gibson Lifetime Achievement Award during the 22nd annual Oklahoma Book Awards banquet April 9 in Oklahoma City, NewsOK.com reported. You can find a list of finalists in the fiction, poetry, design/illustration, children/young adult and nonfiction categories here. Sponsored by the Oklahoma Center for the Book in the Oklahoma Department of Libraries and the Friends of the Center, the awards recognize books written the previous year by Oklahomans or about Oklahoma.


Book Brahmin: Elle Newmark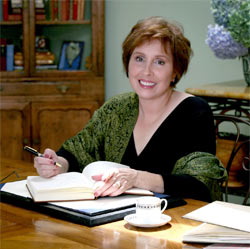 Elle Newmark's books are inspired by her travels. Her first novel (originally self-published as Bones of the Dead, published in hardcover as The Book of Unholy Mischief and retitled The Chef's Apprentice for the paperback release), is a historical romance set in Renaissance Venice. Her second historical, The Sandalwood Tree, set in India, is due out April 5, 2011, from Atria. She lives north of San Diego with her husband, Frank, a retired physician. She has two grown children and five grandchildren.
On your nightstand now:
Nocturnes by Kasuo Ishiguro, How to Talk to a Widower by Jonathan Tropper, The Kitchen House by Kathleen Grissom, The Evolution of God by Robert Wright, Snobs by Julian Fellowes.
Favorite book when you were a child:
Robin Hood. I grew up in a Chicago apartment with gray furniture on gray carpeting; I wore a prim uniform for school, and we never ate meat on Friday or missed mass on Sunday. Robin and his Merry Men lived in a utopian forest, having one freewheeling adventure after another. They had tree houses and roaring fires and they robbed the bad guys--who so deserved it--and then spread the wealth around.... He was a jolly green Marxist with a bow and arrow, and I was young enough to believe the world could work that way. I loved Robin Hood so much, I copied the story into a notebook, then lovingly illustrated it, and when it became a TV show I gave it up for Lent. It's the only Lenten sacrifice I remember because it was so hard to do. I'm not Catholic anymore and I'm still a little ticked off about missing those episodes.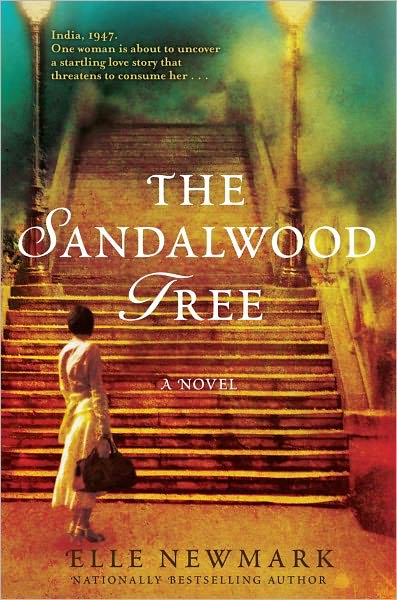 Your top five authors:
Only five? There are scads of fabulous writers turning out great work. But, okay, five. Richard Russo for, well, everything he's written; Kasuo Ishiguro for The Remains of the Day; John Steinbeck for Of Mice and Men; Geraldine Brooks for People of the Book; Peter Matthiessen for At Play in the Fields of the Lord.
Book you've faked reading:
Why would anyone fake reading a book? Oh, wait. Middlemarch. I've been trying to read it for years, but the lethargic pace defeats me every time. I never claimed to have read it, but I never (until now) admitted that I have not. I have, however, ordered it from Netflix.
Book you're an evangelist for:
Every time a book blows me away I run around thumping it like a Bible until a different one blows me away and I immediately drop my Greatest-Book-Ever in mid-thump and start ranting about the new one. Notable thumpees include Songs for the Butcher's Daughter by Peter Manseau, Middlesex by Jeffrey Eugenides, A Fine Balance by Rohinton Mistry, Wicked by Gregory McGuire, Sophie's Choice by William Styron, Me Talk Pretty One Day by David Sedaris, Mortal Lessons by Richard Selzer (major thumping on Mortal Lessons)... and more. Many more.
Book you've bought for the cover:
Water for Elephants by Sara Gruen. That guy going (sneaking?) into the circus tent was a real teaser. What's in there? He looks like he means business, like he's going after something pretty interesting, and I wanted to go in with him.
Book that changed your life:
Of Mice and Men. It's a small book, but it delivers a knockout punch. After reading it for the first time I sat staring into space, the book splayed open on my lap, devastated, until I remembered it was a novel. Then I got excited. How had a series of sentences--just ink on paper--about people who don't exist, rip my heart out? That was the first time I understood the power of words, and it not only made me want to write, it made me want to write well.
Favorite line from a book:
"You must not defame God by preaching that he wills young men to kill one another."--from March by Geraldine Brooks
Book you most want to read again for the first time:
The first Harry Potter. I don't normally read YA, and any writer who says she doesn't envy J.K. Rowling's phenomenal success is a liar, but that book rocks; my envy is overruled by my admiration. Everything about it is original, delightful and beautifully executed.


Book Review
Book Review: Blind Sight
Blind Sight by Meg Howrey (Pantheon Books, $24.95 Hardcover, 9780307379160, March 2011)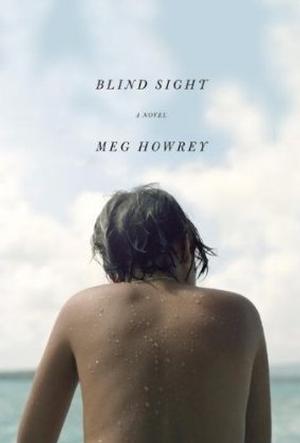 Meg Howrey was a dancer with Joffrey II and toured nationally with the Broadway production of Contact, for which she won the Ovation Award in 2001. At the heart of that dance musical is the power of fantasy in human lives. Perhaps that's where Howrey got some of her ideas for this impressive debut novel.
Luke Prescott, the 17-year-old narrator, has been brought up in a matriarchy: grandmother, mother and two sisters. It is an extraordinarily loving family, albeit slightly out of round. Thirteen generations of women populate Luke's heritage: three daughters in each family--and then along came Luke. His mother, Sara, is a wellness center owner and practices Reiki, rolfing and yoga. His grandmother is a very conservative Christian, but in this household, tolerance abounds. His sisters, Aurora and Pearl, products of the marriage of Sara and Paul, dearly love Luke. Several years ago, Paul left to take up residence in an ashram in India, never to be seen again.
Sara had a "thing" with the drop-dead handsome Anthony Boyle, which resulted in Luke. Now Anthony's a famous TV actor known as Mark Franco, and has just looked up Sara and his son. He invites Luke to leave Delaware and the family for the summer and join him in Los Angeles. Luke's been busy writing college applications, which provide a vehicle for him to explain his family to his father in a very funny manner that is never condescending. Here's where the fantasy comes in: it would be hard to imagine--fantasize--an environment more unlike the home he left. Mark has all the accoutrements that wealth can offer and shares them readily with Luke. They travel, hang out, tell stories, go to premieres and parties, and Mark writes a brief screenplay that explains a great deal to Luke about Anthony/Mark. The well-grounded Luke takes all of this in stride, enjoying new experiences and examining them through the prism of his grandmother, mother and sisters' lives and values.
Howrey introduces biological and scientific concepts, but the most telling idea for the novel is the philosophical concept of "qualia," a term used to describe the subjective quality of conscious experience. Examples of qualia are the pain of a headache, the taste of wine, the experience of taking a recreational drug or the redness of an evening sky. Despite important--and perhaps ultimately painful--revelations from both his mother and his father, "He knew the qualia for being a son. He knew the qualia of having a father. That was what he knew."
Howrey writes pitch-perfect dialogue; shows us the interior states of Luke and his father; and balances scene and conversation perfectly. Some readers may be dissatisfied with the ending she chose, but it is the only one possible. What a debut!--Valerie Ryan
Shelf Talker: A dynamite first novel about 17-year-old Luke Prescott meeting his father for the first time. Dad just happens to be a very famous TV star who introduces Luke to the craziness of Hollywood in the most benign way. Luke remains uncorrupted, always observant, appreciative and wise beyond his years.


Deeper Understanding
Robert Gray: At Home with a Bookseller's Books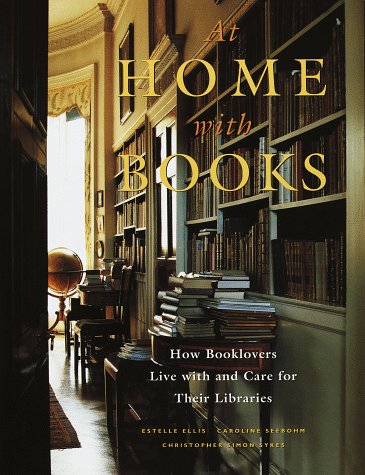 "Bookshelves up a staircase, a corridor of books joining two rooms, book walls that partition a room, define rooms in open space, a house occupied by books from entrance hall to attic dormer, books hidden behind mirrored doors to preserve the private memory and creative privacy of a writer, books in the bathroom, books stacked on side tables awaiting disposition, piled on bedside tables where people read, propped up by pillows... like children, there is no end to the persistent, lovable, but sometimes intolerable presence of books."
--from At Home with Books: How Booklovers Live with and Care for Their Libraries.

During the past eight months, and for the first time since I was a child, I haven't been surrounded by books at home or at work, after decades spent filling bookshelves with a steady accumulation of volumes new and old. In the apartments and houses where I lived, there were always bookcases in the living room and in my office; and books stacked in little to-be-read piles here and there throughout the rooms.

Before moving to this house last summer, we scouted the premises and imagined how the large, high-ceilinged white rooms, with their wood floors and walls of windows, might complement our book collection. Ultimately, however, we opted to nurture the open space and create a library in the finished basement guest room. That's where our books are now--aisles of them--below the surface of the earth, as if hidden from barbarians.

Near my office desk is a single bookcase, but only the bottom two shelves hold any volumes, mostly reference works and several ARCS just passing through. "Hi. Read me. No? See ya." Others will replace them. As the wise ones say, you never step into the same ARC river twice.

I hadn't really considered how radically my domestic book environment altered until I read a pair of articles this week. The first was Mark Medley's "Confessions of a book hoarder" in the National Post's Afterword blog, where he wrote, "I'm not sure I've ever gotten rid of a single book.... I think the severity of my problem finally dawned on me a few weeks ago. After much pleading from my girlfriend, I finally spent an afternoon pruning my book collection. The shelves themselves have long since began to buckle; the weight of the books reshaped them from a sturdy, even plank into a smile, as if they are laughing."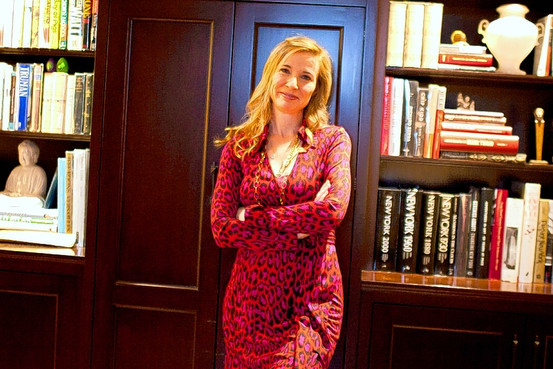 Another perspective surfaced in yesterday's Wall Street Journal, where Nancy Bass Wyden, co-owner of the Strand bookstore in New York City, spoke about the care and feeding of her 2,000-title personal collection. Anyone who has spent time wandering the Strand's vertiginous "18 miles of books" might expect Wyden to say there were no books in her Manhattan home. Instead, we learned that she "allows herself to display 500 books, which include antique leather-bound books from the 1800s and works of contemporary fiction and nonfiction. Ms. Wyden houses the books in a dark-wood, built-in structure with adjustable shelving, which allows her to change up the display."

"A person's library is a reflection of the person's taste and interests," said Wyden, who added that the key to a healthy book collection is constant editing. "If it keeps getting tweaked, what you have is more meaningful. It keeps your library fresh, and you feel more engaged with what's in there."

But I haven't just edited my collection to keep it fresh; I managed to edit a lifelong book environment. I do love my books, but will also admit I have enjoyed not being engulfed in them day and night. Now I can even single out titles as individuals, choosing which ones will occasionally spend some time aboveground before returning to the shelves below.

I suspect that after years of reading and bookselling, writing and editing, I gradually became biblio-nearsighted. I could see row upon row of jacket spines at the bookstore or in my home, but they tended to blur up close.

Basement library as corrective lens.

At the moment, there is one book on my desk. I just made a special trip to find it, carried the volume upstairs and thumbed through its pages, looking for remembered sentences about stairs and books: "The staircase had lost its lower steps during the fire that was set before the soldiers left. She had gone into the library, removed twenty books and nailed them to the floor and then onto each other, in this way rebuilding the two lowest steps."

Soon I'll bring my book downstairs, out of sight again, but never out of mind.--Robert Gray (column archives available at Fresh Eyes Now)