Shelf Awareness for Tuesday, May 17, 2011

Quotation of the Day
Reading the 'Great Big Important Novel' Because It's There
"I used to be the kind of reader who gives short shrift to long novels.... I was a big believer, in other words, in the Slim Prestige Volume.... And then, three or four years ago, something changed. For some reason I can't recall (probably a longish lapse in productivity on my thesis) I set myself the task of reading a Great Big Important Novel....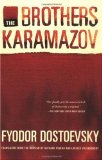 "Reading a novel of punishing difficulty and length is a version of climbing Everest for people who prefer not to leave the house. And people who climb Everest don't howl with exhilaration at the summit because the mountain was a good or a well made or an interesting mountain per se, but because they're overawed at themselves for having done such a fantastically difficult thing."
--Mark O'Connell, from his essay "The Stockholm Syndrome Theory of Long Novels" in
the Millions
.


News
Image of the Day: Asylum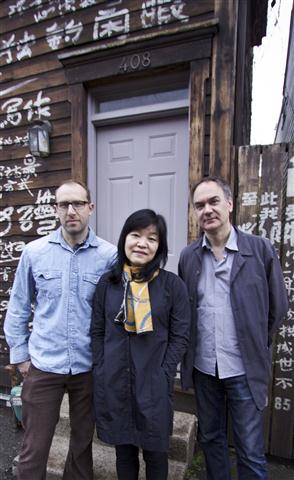 Earlier this month, David Bezmozgis, author of The Free World (FSG), Kyung-Sook Shin, author of Please Look After Mom (Knopf), and Hervé Le Tellier, author of Enough About Love (Other Press), stopped in Pittsburgh, Pa., at City of Asylum, the program that gives sanctuary to writers exiled under threat of death, imprisonment or persecution in their native counties. Some 140 people gathered in a tent on a rainy evening to hear the three, who here stand in front of Huang Xiang's "House Poem," one of the residency houses at City of Asylum (from l.: Bezmozgis, Shin and Le Tellier).


Notes: Million Nook Apps Downloaded; Les Secrets a Bestseller
A week after Barnes & Noble made the v1.2 software update, featuring Nook apps, available to all Nook Color owners (
Shelf Awareness
, April 26, 2011), more than one million apps had been downloaded, according to B&N. The top five paid apps were Angry Birds, Drawing Pad, Solitaire, Aces Jewel Hunt and Astraware Mahjong. Among the top five free apps were Fliq Calendar, Fliq Notes, Pulse, NOOK Word of the Day and Fliq Tasks.
Engadget
--which headlined its coverage with "Barnes & Noble logs 1m Nook app downloads in first week, people are probably playing Angry Birds instead of reading"--noted that it "would seem we can glean two stunningly obvious things from this tidbit: one, the addition of features through software updates makes people happy. Two: you people really feel the need to play Angry Birds on every device you own, don't you?"
---
D.S.K.: Les Secrets d'un Présidentiable
(
D.S.K.: The Secrets of a Presidential Contender
) is currently climbing bestseller charts in France in the wake of IMF chief Dominique Strauss-Kahn's highly-publicized arrest on sexual assault charges in New York City last weekend.
The
New Yorker
's
Book Bench
blog reported that the book "by a writer calling herself Cassandre," suddenly rose to number 10 in the Politique Française category on
Amazon.fr
"and for good reason. When the book was released last year, the stir it caused in France was nearly on par with the one caused by the current scandale de Dodo (as D.S.K. is (un)affectionately known), though whether this one will have the effect of ruining his career, as some thought the release of
Les Secrets
would, remains to be seen."
The publication of the book, which accused Strauss-Kahn of being a serial womanizer, "was met both with disbelief (cries then, as now, that it must be part of a 'campaign' or 'plot' to ruin D.S.K.'s presidential bid), and with renewed interest in some old stories that had been floating around, without, it seems, anyone doing much about them," Book Bench wrote.
---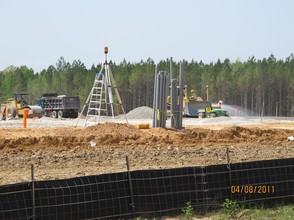 Another proposal to give Amazon a sales tax exemption in South Carolina is expected to come up in the House Wednesday.
WIS-TV
reported that "while the company said it was pulling out of South Carolina, the construction site in Lexington County tells a different story. The building is so big, it's hard to get it all on camera. You almost have be there in person to get a sense of the scope of what Amazon was creating near Cayce."
"I think people now realize that Amazon wasn't bluffing," said Lexington Mayor and chamber of commerce head Randy Halfacre. "They left, and this is an effort to try to ask them to reconsider. It doesn't mean, if the General Assembly passes this next week or this week, whether they'll come back or not. We have every confidence that they will."
---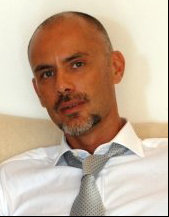 Cool idea of the day: this Thursday at 7 p.m.,
R.J. Julia Booksellers
, Madison, Conn., is hosting a presentation by Europa Editions editor-in-chief Michael Reynolds of highlights from the house's summer and fall lists. Owner Roxanne Coady wrote that Reynolds "will be bringing lots of titles you haven't seen anywhere else for you to peruse... For all of you who want to find diamonds in the rough, needles in the haystack... this is sure to be a great night for you."
By the way, Europa is publishing its 100th book this month. Congratulations!
---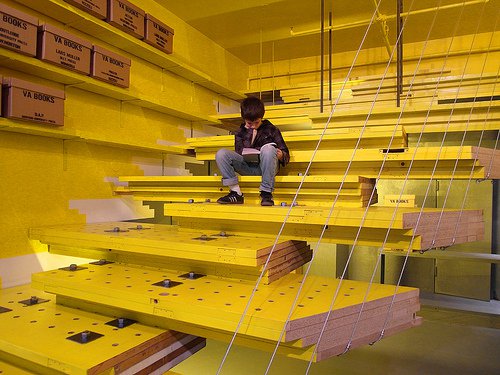 The
Wall Street Journal
profiled
Van Alen Books
in New York City, a recently opened bookstore devoted to architecture that "isn't really, or only, a store. It's also an 'installation.' There are books on shelves, to be sure. But the bulk of the modest space, no more than 20 feet by 30, is dominated by a bright yellow staircase leading nowhere. It's anchored to the floor with bolts and suspended from the ceiling with steel cables. And the individual stairs are made from stacks of doors stuck together."
Olympia Kazi, the executive director of the Van Alen Institute--the bookstore's parent organization--said, "New York doesn't have a specified architecture bookstore anymore. The only bookstores that exist are within museums."
The
Journal
expressed surprise that architects, "for all their passion for high-tech, the next and the new, apparently remain devoted to the physical book. Who knew? 'They're books junkies, no matter how many Nooks and iPads,' Ms. Kazi observed. 'They still love their print, the hard copy. And there is a beauty with the accidental encounter with a book. It was sad New York didn't have that opportunity anymore.' "
---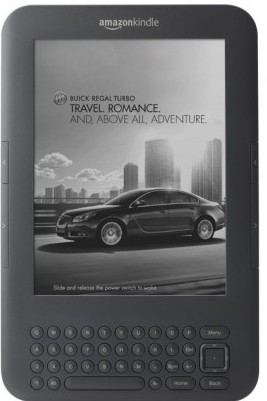 In
Forbes
magazine, Erika Morphy offered four reasons why Amazon's new $114 Kindle with ads, which currently tops the company's bestselling electronics
list
, "is an interesting data point for the e-commerce industry and online advertisers":
Consumers don't mind online ads, even in e-books, if they are transparent.
We'll probably see more of the user's choice ad model.
People don't mind online ads if they get something in return... and if the ad is unobtrusive.
Emboldened by user and advertiser support, Amazon may be more inclined to go a little crazy with the supposed tablet it is developing.

---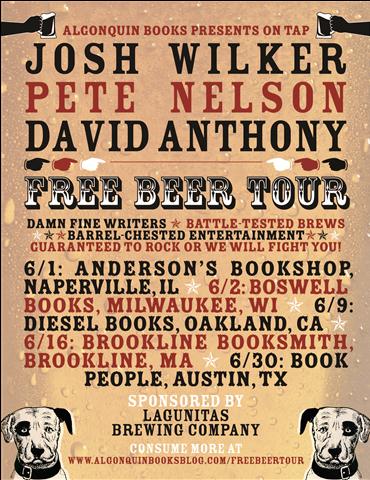 Here's a tour we'd like to join, for at least a round or two.

During June, with the help of the Lagunitas Brewing Company, Petaluma, Calif., Algonquin Books is taking three authors on the road on the Free Beer Tour. The events will include beer tastings, "pairing great books with great beer." The authors (and their beer pairing) are Pete Nelson, author of I Thought You Were Dead (Lagunitas New DogTown Pale Ale); Josh Wilker, author of Cardboard Gods: An All American Tale (Lagunitas Czech Style Pilsner); and David Anthony, author of Something for Nothing (Lagunitas Censored Rich Copper Ale).

The Free Beer Tour will slosh into Anderson's Bookshop, Naperville, Ill., Boswell Book Company, Milwaukee, Wis., DIESEL Books, Oakland, Calif., Brookline Booksmith, Brookline, Mass., and Book People, Austin, Tex.

More information at algonquinbooksblog.com/freebeertour. Check out the Free Beer Tour poster, designed by Shelf Awareness's own Alex Baker!
---
"We have too many poets in Iraq," Dr. Saad Iskander, director of the country's National Library, told the Telegraph during the British Council's International Literature Festival in Erbil, northern Iraq. "Everyone wants to be a poet, but we need writers who archive, who use facts and primary sources." Iskander estimated that 60% of the country's written archive has been lost during the occupation. "You can read a great poem and still remain ignorant of your own history."

---

Ursula K. Le Guin's favorite science fiction author is Virginia Woolf. To celebrate the opening of the British Library's science fiction exhibition Out of this World, the Guardian asked leading SF writers to choose their favorite novel or author in the genre.

---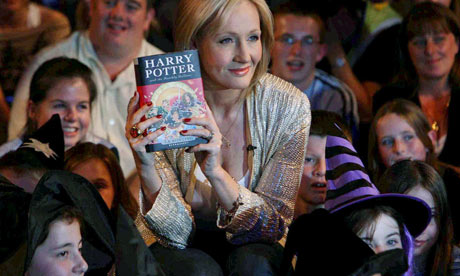 J.K. Rowling revealed her favorite character from the Harry Potter series in an interview with the Guardian, where she noted that her choice of Harry might seem obvious, but "I believe I am unusual in this, Ron is generally more popular (I love him too, though). Now that I have finished writing the books, the character I would most like to meet for dinner is Dumbledore. We would have a lot to discuss, and I would love his advice; I think that everyone would like a Dumbledore in their lives."

Her U.K. publisher Bloomsbury is asking fans to vote online for their own favorite character in a poll that opened yesterday and will close August 26, with the winner unveiled August 30.

---

Citing the words of Harper Lee ("Until I feared I would lose it, I never loved to read. One does not love breathing.") as inspiration, Breathing Books features an often breathtaking array of bookish photos.

---

Ooligan lives! Earlier this spring we reported that Ooligan Press--an independent, nonprofit publishing house operating in conjunction with Portland State University's graduate writing program--was struggling for survival (Shelf Awareness, March 22, 2011) as PSU grappled with a shrinking budget. In addition, program director Dennis Stovall is retiring in December, and there is no plan to hire a replacement.

But the publisher's website now notes that the "wonderful support of the book world has given us confidence that the publishing program and Ooligan Press will survive." English Department Chair Jennifer Ruth wrote that the department "made an explicit decision that, were we to need to make cuts in the next few months, we would not consider closing the publishing program or Ooligan Press."

---

Flavorwire recommended 10 Uplifting Books for Lonely Souls.

---

Noting that book jacket designers "can generate as many as 50 covers for high-profile books, though a half-dozen or so is more typical," the New York Times Book Review showcased "some killed covers whose creators couldn't quite let them rest in peace."

---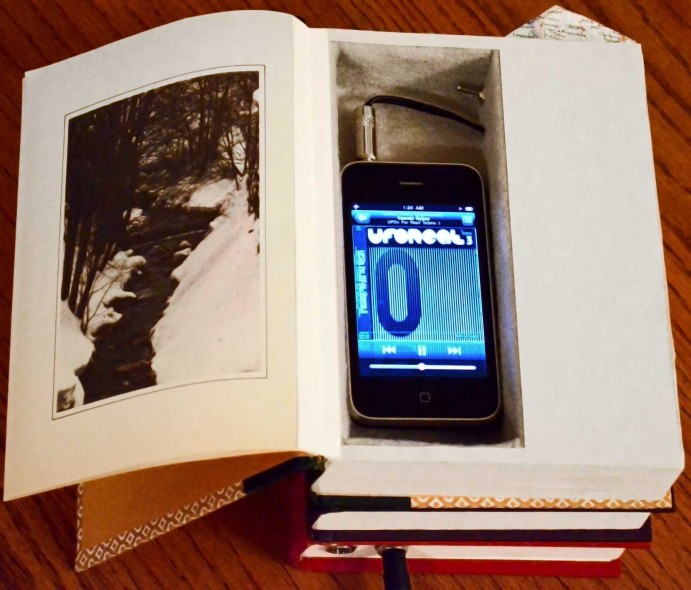 Listened to any good books lately? Although that question is usually reserved for audiobooks, Grathio Labs went a step further and used hollowed-out books to conceal an amplified speaker with two inputs for an iPod and laptop: "I took a quick trip to the local thrift store to find some more-or-less attractive books that I wouldn't feel bad about gutting. (They're Reader's Digest compilations. No harm done. Seriously. And the outhouse is now supplied with paper for the next couple years.) Though a book on audio or music theory would have been an appropriate choice too."

---

Effective June 1, Taylor & Francis Publishing, which recently bought the publishing assets of Earthscan, will distribute Earthscan titles in the U.S. The last day for order processing of Earthscan books at Stylus Publishing will be May 31. At that time, all Earthscan backorders will go to T&F.
Earthscan publishes titles on climate change, sustainable development and environmental technology.


BEA Previews: NYC Indie Bookstore Events; Italia!
Several New York City bookstores are hosting events during BEA:
Greenlight Bookstore, 686 Fulton St., Brooklyn
Wednesday, May 25, 7:30 p.m. Launch party for Silver Sparrow (Algonquin), the new novel by Tayari Jones (author of Leaving Atlanta and The Untelling). Refreshments and signing.
Thursday, May 26, 7:30 p.m. Greenlight Summer Open Mic Series. Hosted by Angel Nafis, featuring poets Jon Sands, Jeanann Verlee and Taylor Mali from Writebloody Publishing. Open mic participants should arrive at 7 p.m. to sign up for a reading slot; readings must be no more than three minutes. Wine will be served.
---
Housing Works Bookstore Café, 126 Crosby St., Manhattan
Monday, May 23, 7 p.m. Indie Booksellers Choice Awards Ceremony with David Rees. Independent booksellers have chosen their favorite books published by independent publishers in 2010. Award sponsored by Melville House and Shelf Awareness.
Wednesday, May 25, 7 p.m. Goodreads Book Club presents Jennifer Egan and punk band Care Bears on Fire. An evening of literature and music. Tickets are $10 and benefit the Housing Works mission of fighting to end AIDS and homelessness.
---
powerHouse Arena, 37 Main St., Brooklyn.
Tuesday, May 24, 8–9:30 p.m. Knopf Author Showcase. Featuring Karen Russell, Jim Shepard, Ben Marcus and Sloane Crosley who read from their newest works and answering questions. Free. RSVP: rsvp@powerhousearena.com.
Wednesday, May 25, 9–11 p.m. Rare Bird Lit BEA Party. Joint party with Angelinos Rare Bird Lit with special guests and book giveaways. Free. RSVP: rarebirdlitbea.eventbrite.com.
---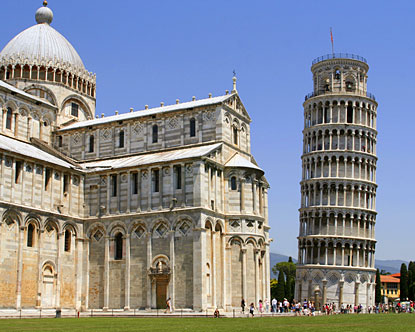 Focusing on publishing in Italy, BEA's Global Market Forum takes place on Monday, May 23, and covers market information; introducing fiction writing in translation; children's and art books; digital innovation; and the exchange of translation rights. The Arrow system that helps libraries to identify the rights status and rights holders in digital library program will be presented and compared with the U.S. experience in the same field.

Speakers are from the U.S. and Italy, including publishers, editors, agents and representatives from book fairs and professional organizations in both countries.

Italy is, BEA said, one of the most thriving book markets in Europe, with a long tradition of successful companies going back over a century, yet with new and dynamic contenders moving forcefully in the international community, as well as seeking fresh opportunity in the digital arena.

The Global Market Forum: Italy is a joint project of BookExpo America, the Italian Trade Commission in Chicago and the Italian publishers association AIE. For a full schedule, go here.





Media and Movies
Media Heat: Annie Jacobsen on NPR's Fresh Air
This morning on Imus in the Morning: Pete Hamill, author of Tabloid City (Little, Brown, $26.99, 9780316020756).
---
Tomorrow on Good Morning America: Liz Pryor, author of What Did I Do Wrong?: What to Do When You Don't Know Why the Friendship Is Over (Free Press, $14, 9781451649659). Pryor is the show's new "advice guru."

---

Tomorrow on NPR's Diane Rehm Show: John Prendergast and Michael Mattocks, authors of Unlikely Brothers: Our Story of Adventure, Loss, and Redemption (Crown, $24, 9780307464842).

---

Tomorrow on NPR's Fresh Air: Annie Jacobsen, author of Area 51: An Uncensored History of America's Top Secret Military Base (Little, Brown, $27.99, 9780316132947).

---

Tomorrow on CBS' The Talk: Shania Twain, author of From This Moment On (Atria, $27.99, 9781451620740).

---

Tomorrow on Radio America's G. Gordon Liddy Show: Jennet Conant, author of A Covert Affair: Julia Child and Paul Child in the OSS (Simon & Schuster, $28, 9781439163528).

---

Tomorrow on the Wendy Williams Show: Chaz Bono, author of Transition: The Story of How I Became a Man (Dutton, $25.95, 9780525952145).

---

Tomorrow on Tavis Smiley: Suze Orman, author of The Money Class: Learn to Create Your New American Dream (Spiegel & Grau, $26, 9781400069736).

---

Tomorrow on the Late Late Show with Craig Ferguson: Julie Andrews, co-author of The Very Fairy Princess (Little, Brown, $16.99, 9780316040501).


Television: How to Be a Gentleman to CBS
CBS picked up David Hornsby's comedy series How to Be a Gentleman, which "follows an unlikely friendship between a traditional, uptight columnist and his rough-around-the-edges friend and trainer," Entertainment Weekly reported. The series is based on the book How to Be a Gentleman: A Timely Guide to Timeless Manners by John Bridges.


Movies: Cloud Atlas Cast Additions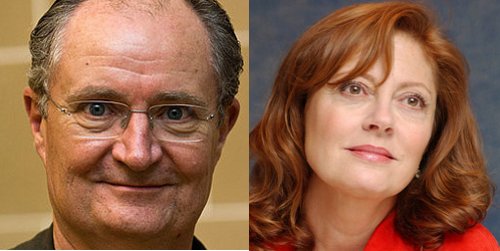 At the Cannes Film Festival, directors Andy and Lana Wachowski (Run, Lola, Run; Perfume) announced two additional cast members for the film version of David Mitchell's novel Cloud Atlas. According to the Hollywood Reporter, Susan Sarandon and Jim Broadbent have joined a cast that already includes Tom Hanks, Halle Berry, Hugo Weaving and Ben Whishaw. Shooting on the $100-million film will start in September.


Books & Authors
Awards: Locus Finalists; Hans Christian Andersen Longlist
Finalists for the 2011 Locus Awards in all 15 categories may be seen here. Winners will be announced during the Science Fiction Awards Weekend in Seattle, Wash., June 24-26. Also during the weekend the Science Fiction Hall of Fame will induct Harlan Ellison, Gardner Dozois, Moebius and Vincent Di Fate.
---
The judges have made nominations for the 2012 Hans Christian Andersen Awards, given every two years by the International Board on Books for Young People to an author and an illustrator whose "complete works have made an important and lasting contribution to children's literature." A shortlist will be voted on in mid-March next year, and winners will be announced at the Bologna Children's Book Fair on March 19.

The 28 authors and 31 illustrators are nominated by country. For the U.S., the author nominee is Paul Fleischman and the illustrator nominee is Chris Raschka. The full list of nominees may be found here.


Attainment: New Titles Out Next Week
Selected new titles appearing next Tuesday, May 24:

The Greater Journey: Americans in Paris by David McCullough (Simon & Schuster, $37.50, 9781416571766) chronicles important Americans who lived in Paris between 1830 and 1900, including Mark Twain and Nathaniel Hawthorne.

Those Guys Have All the Fun: Inside the World of ESPN by James Andrew Miller and Tom Shales (Little, Brown, $27.99, 9780316043007) explores the history of a multimedia sports journalism giant.

Blind Allegiance to Sarah Palin: A Memoir of Our Tumultuous Years by Frank Bailey, Ken Morris and Jeanne Devon (Howard, $26, 9781451654400) claims to reveal a duplicitous dichotomy between Palin's public and private lives.

Star Wars: Fate of the Jedi: Conviction by Aaron Allston (LucasBooks, $27, 9780345509109) continues the journey of Luke Skywalker through the expanded Star Wars universe.

Remember Ben Clayton by Stephen Harrigan (Knopf, $26.95, 9780307265814) follows a self-exiled sculptor creating his memorial masterpiece in post-World War I Texas.


Now in paperback:

Frankenstein: The Dead Town by Dean Koontz (Bantam, $9.99, 9780553593686).


Book Review
Book Review: Embassytown
Embassytown by China Mieville (Del Rey, $26 hardcover, 9780345524492, May 17, 2011)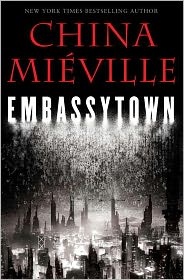 Avice grew up in Embassytown, a small outpost on an otherwise inhospitable alien world with an atmosphere carefully calibrated for human survival. The native inhabitants, the Hosts, have an unusual language (which the humans call Language): they have two mouths, so their vocabulary has two simultaneous vocal tracks, and they can only discuss things that are literally true. So when Avice was young, she was recruited to become the basis of a simile, performing an action for the Hosts that would be used to describe something like "making do." Years later, she left home to work on starships, but her latest spouse is a linguist fascinated by the Hosts and by Language, so here she is, back in Embassytown. Thanks to "[a] life-technique of aggregated skill, luck, laziness, and chutzpah," she ingratiates herself into the center of things, giving her a front-row seat for the colony's upheaval.
The Hosts (or Ariekei, as they call themselves) have been training themselves to lie, in part by whittling away at true statements until they reach a falsehood: "Before the humans came we didn't speak so much of certain things," for example, reduces to "Before the humans came we didn't speak." Some of the humans, however, including Avice's husband, have become fixated on the idea of the purity of Language, and refuse to see it corrupted. While the city is still reeling from the culmination of that movement, a ship arrives from Embassytown's colonial rulers delivering a new Ambassador--a pair of humans who've been trained to speak Language. Something in the way this Ambassador speaks, however, sends the Ariekei into a drug-like stupor, which leads to a planet-wide riot that can only be stopped by radically altering Language (and, thereby, Ariekei consciousness).
Miéville shifts back and forth in time repeatedly in the first half of the novel, as Avice's narration doles out background information carefully while setting up a sense of foreboding, before the crisis narrative kicks into full gear. Avice's semi-alienated status within her own homeland puts readers in just the right frame of mind, giving them some grounding despite the profound weirdness. Very few science fiction novels have used linguistics as their foundation, but if you had to find a writer who could infuse the creation of demonstrative pronouns with dramatic power, China Miéville would be one of the top candidates.--Ron Hogan
Shelf Talker: After completely pwning urban fantasy with last summer's Kraken, Miéville makes his hard science fiction debut--and quickly demonstrates his mastery of that genre as well.