Shelf Awareness for Tuesday, July 19, 2011

News
Image of the Day: Bookseller Love-ito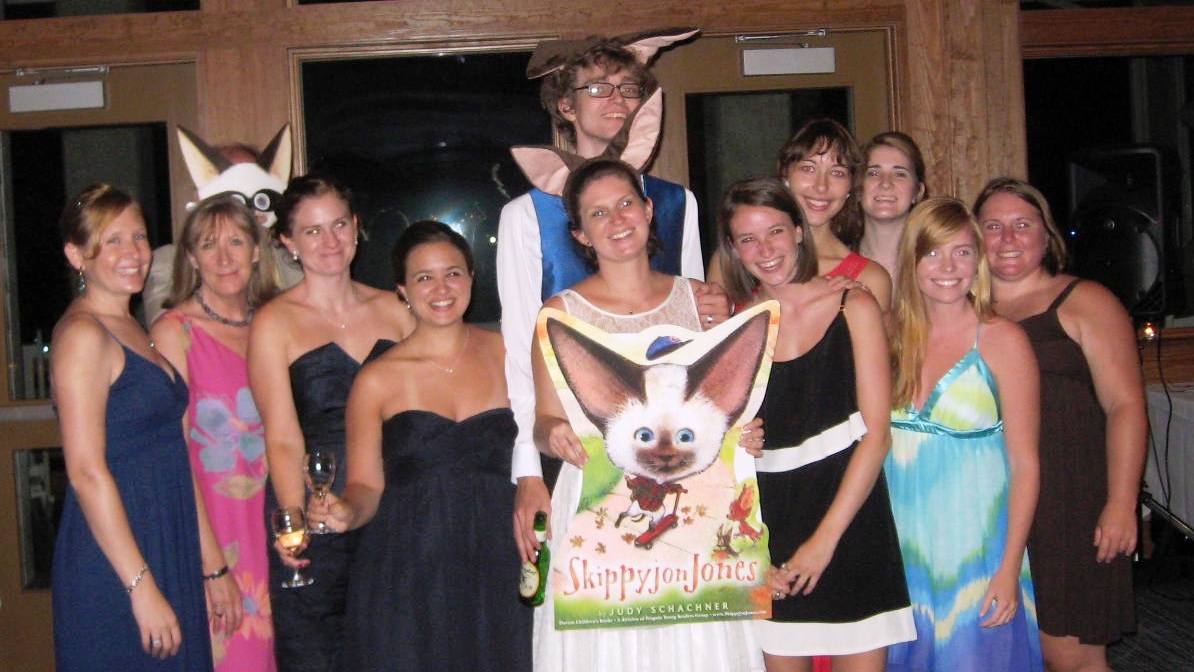 Ten current and former employees of Island Bookstore, which has three stores on the Outer Banks in North Carolina, gathered recently for the wedding of former employee Lauren Tillett to Benji Wakeley. While working in the stores over the years, Lauren developed an affinity for the Judy Schachner children's books featuring SkippyJon. As a gift, two employees wrote a SkippyJon-style poem for the newlyweds:
Lauren & Benjamin are in love-ito
They're getting married este nochito
We've got a hunch
They love each other a bunch
That's why they're not single-ito

Lauren and Benji graciously donned SkippyJon ears (c.) and joined staff members (from l.) Meaghan Beasley, Susan Darling, SkippyJon aka Andrew Darling (in back), Kristie Tillett, Kate Carbocci, Kat Yaksich, Nichol Weisbecker, Jillian Tillett, Katie Morris and Carey Pontoon.




Borders Bows Out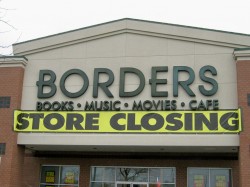 Borders Group is going out of business. Finally. Fully. There is no last-minute white knight to save what's left of the second-largest book retailer in the country.

Sadly, some 10,700 employees will lose their jobs over the next two and a half months as the company closes its remaining 399 stores, two-thirds of which are superstores.

The end came yesterday, when the company said that because there is no "formal proposal from a going concern bidder," it does not need to have an auction today and can instead present the bid to liquidate to the judge on Thursday. Closing sales may begin as soon as this Friday. The last stores are expected to close by the end of September.

The liquidators are Hilco and Gordon Brothers, who made a bid of between $252 million and $284 million.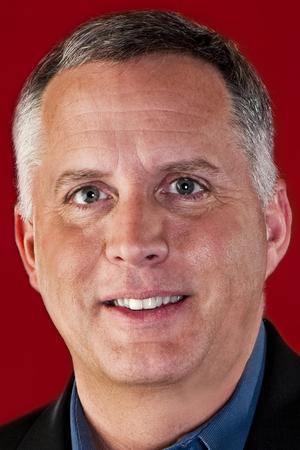 In a statement, Borders Group president Mike Edwards said, "Following the best efforts of all parties, we are saddened by this development. We were all working hard towards a different outcome, but the headwinds we have been facing for quite some time, including the rapidly changing book industry, e-reader revolution, and turbulent economy, have brought us to where we are now."

He added, "I extend a heartfelt thanks to all of our dedicated employees and our loyal customers."

The end game in bankruptcy court may yet be messy. Only yesterday, for example, Kobo filed papers in court objecting to a variety of elements of what at the time was a probable liquidation. The e-reader maker and e-book seller with roots in Canada said that the "hurried and confusing sale process... leaves parties such as Kobo uninformed as to precisely what will be sold or how the Debtors intend to proceed with the potential assignment of unexpired leases and executory contracts." Kobo said that it has the right of first refusal on the sale of Borders's 11% stake in Kobo, and that confidential data cannot be sold.

And the Texas comptroller objected to Borders's motion to liquidate because it doesn't contain a requirement that the liquidators of Borders pay federal and state tax, Bloomberg reported. The comptroller said that in a liquidation of a Delaware company conducted by Hilco and Gordon Brothers, some $2 million in sales tax went unpaid.

With the Borders collapse, Barnes & Noble will be the only national bookstore chain. It and other book retailers will now undergo a second thumping as a result of bargain-basement pricing at 399 bookstores around the country. Publishers and other suppliers who have sold only COD to Borders will not be hit in the same way they were in February, when the company simply stopped payment of what it owed at that point.
The mass closings recall warnings of some in the business in the 1990s who feared that the chain superstores then sweeping the country and putting many independent booksellers out of business would someday themselves close and leave many communities without bookstores.

Still, based on what happened earlier this year, remaining booksellers near Borders anticipate some sales gains once the closing sales end. For example, sales at the Next Chapter Bookshop, Mequon, Wis., have risen 20% since May when a nearby Borders went out of business. Owner Lanora Hurley told the New York Times: "Everybody was saying those customers are going to go online. But there's still a market for print books, and I'm happy to see that that is flowing to an independent bookstore. I've got lots of new customers."

Some independent booksellers mourned the loss of another bookseller--and particularly the mass layoffs--reflecting a softening of attitudes toward Borders and Barnes & Noble in the era of e-books and Amazon.

But others felt differently. Linda Bubon, co-owner of Women and Children First, Chicago, Ill., said, "Now we have this behemoth off our backs. It's not the politic answer to say that inside, there's a little happy bookseller who's jumping up and down."

Publishers lamented the loss of a significant sales channel. "When you lose literally miles of bookshelves, it's going to have an impact," David Young, CEO of Hachette, told the Wall Street Journal. "I hope other retailers will now step up and make offers for what they consider to be the prime sites. It's a tragedy Borders didn't make it through."

And Morgan Entrekin, president and publisher of Grove/Atlantic, told the Times, "It saddens me tremendously because it was a wonderful chain of bookstores that sold our books very well. It's part of the whole change that we're dealing with, which is very confusing."
---

After filing for Chapter 11 bankruptcy reorganization five months ago, Borders spent the spring closing more than 240 stores and scrambling to convince publishers and other suppliers that it had a plan to remain in business. Again and again publishers, who had been severely burned by the bankruptcy filing and did not want to get stiffed again, were disappointed by the plans presented by Borders management.

When Borders decided to sell or liquidate it found an apparent savior in the Najafi Cos., which made an offer to buy the company for $215 million and the assumption of $220 million in debt with the intention of keeping at least part of it as an ongoing business. But landlords and the unsecured creditors committee objected because Najafi had the option to shut down as many stores as it wanted--and if it liquidated Borders, the creditors would gain less money than if it were liquidated by Hilco and Gordon Brothers. Najafi agreed to change the terms of the bid to satisfy creditors if publishers would agree to sell to Borders under normal terms. Reportedly one major publisher would not go along with the change, and the deal collapsed.

Many observers have found all kinds of people to blame and myriad reasons for Borders's collapse. The culprits include the growth of e-readers and e-books; the popularity of Amazon; customers who liked to lounge and browse at Borders but didn't buy much there; the Great Recession; and a series of strategic missteps at Borders, including outsourcing its website to Amazon in 2001.

To our mind, the single-largest factor for Borders's chronic problems were to be found at the corporate level--starting with the unhappy merger of Borders and Walden and including, over time, the "category management" program, a revolving door of top executives and few people with book experience--all of which were exacerbated when control of the company was taken by hedge fund manager Bill Ackman and corporate raider Bennett LeBow. For more on what happened at the company, see our article "Borders Missteps Go Back 20 Years," published February. --John Mutter


Notes: Kindle E-Text Rentals; The Ice Cream Man Cometh
Yesterday Amazon launched a textbook rental program for the Kindle and Kindle app that will offer "tens of thousands of textbooks" from publishers, including Wiley, Elsevier and Taylor & Francis.

Rental periods can go from 30 days to a year, and can be extended as needed. All notes and highlighted content can be stored in the Amazon Cloud, where they will remain beyond the rental period.

---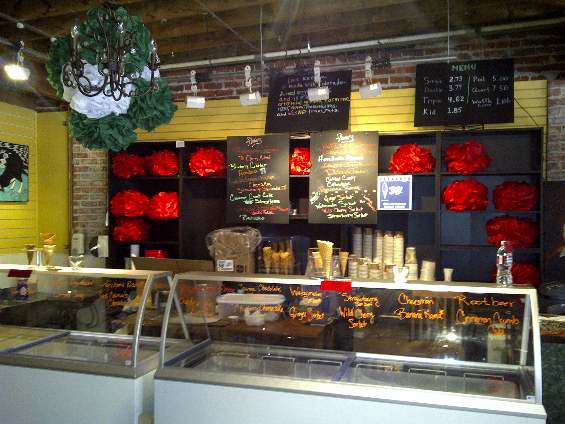 The Bookery Nook, Denver, Colo., is literally a cool bookstore now. Co-owner Shannon Piserchio told Denver Westword that she used to write Facebook posts asking for someone to open an ice cream shop near the store, but "didn't know she was talking to herself: Three weeks ago, the Piserchios opened the Ice Cream Parlor at the Bookery Nook."

"It never occurred to me that it would be us who would open a shop," said Shannon. "I don't think we ever anticipated we would be restaurateurs when we opened a bookshop."

Piserchio noted that ongoing construction nearby had hurt business significantly: "We were really seriously considering closing our doors in May. The construction has impacted our business specifically since January. People who own little bookshops aren't in it to make money. The profit margin isn't there, so we didn't have any cushion. We sent a note out to our customer base and said, 'This is the dilemma we're faced with. We really need your support if we're going to stay in business.' "

The community support followed, but the decision to open an ice cream shop provided an important additional boost. "My husband had been thinking about ice cream for quite a while," she said. "We thought, 'Maybe we go ahead and make this extra investment and we see if that's the thing that can help keep us in business.' We decided to open the ice cream shop and then we had people coming in all day every day asking, 'When is the ice cream coming?'... I was already almost in the fetal position, ready to give up. The support of the community really helped infuse our morale and we felt like, 'We'll see if we can make this happen.' "

---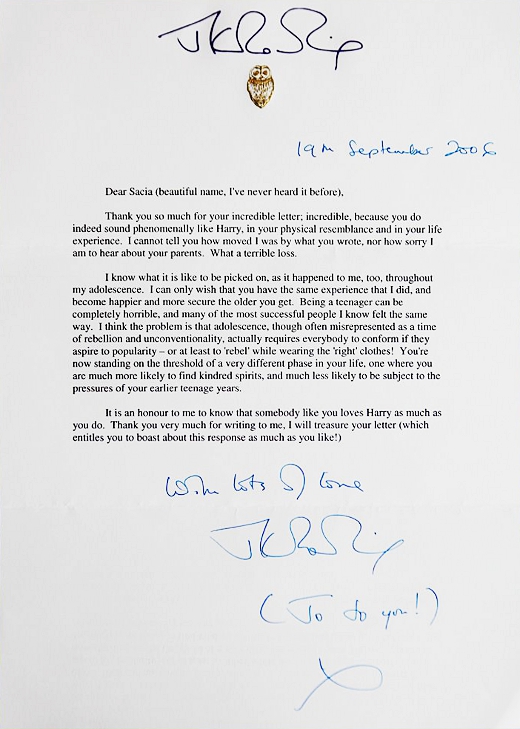 Letters of Note featured J.K. Rowling's heartfelt response in 2006 to 16-year-old Sacia Flowers, who experienced "a desperately sad childhood that saw both drug-addicted parents murdered and the care of her younger siblings left in her hands." Flowers wrote to Rowling about "her love for the Harry Potter series and the empathy she felt for Harry given their upbringings; mentioned the bullying she experienced throughout school and her inability to make friends due to her insecurities; and then thanked the author for 'lending me your hero and his world' during such a tough time, adding, 'He is my hero, and you are my heroine.' "

---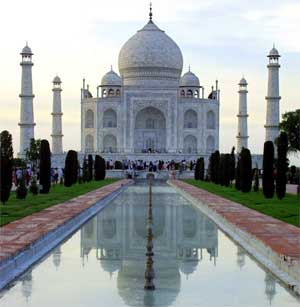 The Guardian's World Literature Tour "returns in triumph from a stop in Indonesia with more than 80 recommendations" and next heads to India while pondering the topic of "Indian literature in languages other than English.... Thirty years after the publication of Midnight's Children, the links between western publishers and India are so strong that this month's stopover almost feels like visiting an old friend.... We're searching for books which capture something of the Indian experience--interpreted in the widest possible way. We're after novels, plays, poetry and non-fiction, whether in English or not yet translated. We're even after writing which captures something of the Indian diaspora."

---

Cheers! The Daily Beast showcased the "10 Best Writings on Booze."

Staying on theme, Buzzfeed featured "20 Alcoholic Beverages Inspired by the Harry Potter Series," along with this wizardly warning: "Manage mischief responsibly."

---

Kafkaesque music: Flavorwire's literary mixtape for Gregor Samsa includes tunes for a man/bug who "would be listening to a litany of depressing music, with maybe some I-hate-the-world tracks thrown in for flavor. Here's what we think Gregor would climb the walls, scare his family, and lament his fate to."

---
Book trailer and app of the day: Wreck This App, which is an interactive adaptation of Wreck This Journal by Keri Smith (Perigee).


Cool Idea of the Day: Pundamonium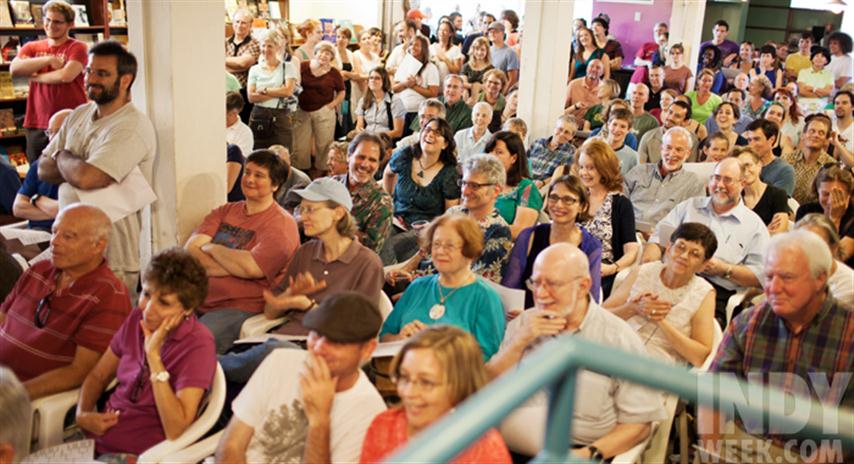 The first Durham Pun Championship, held July 9 at the Regulator Bookshop, Durham, N.C., drew 200 people and was "pure pundamonium," owner Tom Campbell said. The championship was also written up at punny length in Independent Weekly, which included a video in which George Gopen, a rhetoric professor at Duke and the main judge of the event, discussed the art of the pun.

Championship rules were based on the O. Henry Pun-Off World Championships, held annually in Austin, Tex. In pairs, some 25 contestants were given a subject and had to come up with a relevant pun in 10 seconds--and on and on. The prize was a "claret jug," which Independent Weekly described as "a tarnished-yet-cherished silver pitcher engraved with 'Metropolis Country Club Tennis Championship 1934.' "

Campbell said that the idea for the contest came from The Pun Also Rises by John Pollack (Gotham), an April title that includes a description of a pun contest. And judging from the turnout and Independent Weekly story, the result was well pun!




Media and Movies
Media Heat: Jeff Kinney About Time
Today on NPR's On Point: Jeff Kinney, author of the Diary of a Wimpy Kid series, who will discuss an essay he wrote for Time magazine.
---
Tomorrow morning on the Today Show: Amanda Goldberg, author of Beneath a Starlet Sky (St. Martin's Press, $24.99, 9780312544423).

---

Tomorrow on NPR's Diane Rehm Show, readers review Home by Marilynne Robinson (Farrar, Straus and Giroux, $25, 9780374299101).

---

Tomorrow on CBS's the Talk: Roseanne Barr, author of Roseannearchy: Dispatches from the Nut Farm (Gallery, $26, 9781439154823).

---

Tomorrow on the Colbert Report: Michael Sandel, author of Justice: What's the Right Thing to Do? (Farrar, Straus and Giroux, $15, 9780374532505).


Movie Trailer: Hugo
An official trailer has been released for Hugo, Martin Scorsese's adaptation of The Invention of Hugo Cabret by Brian Selznick, starring Asa Butterfield, Chloe Grace Moretz, Sacha Baron Cohen, Ben Kingsley, Jude Law, Ray Winstone, Christopher Lee, Helen McCrory, Richard Griffiths, Frances de la Tour, Emily Mortimer and Michael Stuhlbarg. The film is set for a November 23 release.


Dark Times for The Dark Tower Movie/TV Adaptation
Universal Pictures has pulled the plug on the "ultra-ambitious adaptation" of Stephen King's seven-novel The Dark Tower series, which would have encompassed a film trilogy and a pair of limited-run TV series. Deadline.com reported that the move deals "a huge blow in the plan for Ron Howard to direct Akiva Goldsman's script, with Brian Grazer, Goldsman and the author producing, and Javier Bardem starring as gunslinger Roland Deschain. Now the filmmakers will have to find a new backer of what might well be the most ambitious movie project since Bob Shaye allowed Peter Jackson to shoot three installments of The Lord of the Rings back to back." Deadline.com cited insiders who "said that Universal brass loved the filmmakers and the project, but couldn't make it work with the current budget in its business model."


Books & Authors
IndieBound: Other Indie Favorites
From last week's Indie bestseller lists, available at IndieBound.org, here are the recommended titles, which are also Indie Next Great Reads:

Hardcover

The Return of Captain John Emmett: A Mystery by Elizabeth Speller (Houghton Mifflin Harcourt, $26, 9780547511696). "It is in particular stories of war that we are forced to see the cost of one life lost and how that loss affects so many others. Speller's novel of the aftermath of World War I is such a story. After his military service has ended, John Emmett is found dead, an apparent suicide. His grieving sister Mary calls on Laurence Bartram, an old schoolmate, to help her understand what has happened. As he delves into the circumstances, Bartram realizes that others involved with Emmett in a disturbing wartime event have also died violently. This is a compelling story with a sympathetic protagonist who finds that there are seldom easy answers, few happy endings, and no good wars." --Laura Keys, Blue Elephant Book Shop, Decatur, Ga.

This Burns My Heart: A Novel by Samuel Park (Simon & Schuster, $25, 9781439199619). "In South Korea in 1960, Soo-Ja Choi is a beautiful young woman from a well-to-do family. As the country is struggling to recover from a divisive war and tries to enter the modern world, Soo-Ja is exploring her options as a young adult. When her father does not allow her to accept a position studying to be a diplomat, he destroys her dreams. Over the next 15 years, she struggles with her life decisions, her new family, and a love she gave up before she understood the permanence of choice. A compulsive read, the novel is based on the life of Park's mother." --Terry Gilman, Mysterious Galaxy Books, San Diego, Calif.

Paperback

Brilliant: The Evolution of Artificial Light by Jane Brox (Mariner, $15.95, 9780547520346). "These days we take the artificial illumination of our world so much for granted that it is surprising to learn that much of our country was not electrified until well into the last century. Brox looks at the entire history of illumination from the Ice Age forward, explaining not only the development of different lighting technologies through history, but helping us understand what each meant to the people whose lives they so profoundly changed." --Dale Szczeblowski, Porter Square Books, Cambridge, Mass.

For Ages 4 to 8

In the Meadow by Yukiko Kato, illustrated by Komako Sakai (Enchanted Lion Books, $14.95, 9781592701087). "This darling story is about a little girl chasing a butterfly through a meadow. Along the way she experiences the sights, sounds, and feel of the meadow. Her sense of wonder is brought to life by artwork reminiscent of painted fabric. This is a wonderful addition to any child's bookshelf." --Fran Wilson, Colorado State University Bookstore, Fort Collins, Colo.

[Many thanks to IndieBound and the ABA!]




Book Review
Book Review: Paper Conspiracies
Paper Conspiracies by Susan Daitch (City Lights Books, $16.95 trade paper original, 9780872865143, August 1, 2011)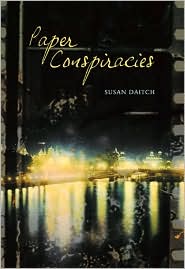 Questions of integrity, authenticity and the slipperiness of "truth" in a politicized society animate Susan Daitch's ambitious and highly satisfying novel about France's infamous Dreyfus Affair and its legacy.
Alfred Dreyfus, a Jewish captain in the French army, was charged and convicted of spying and treason in 1894. In 1896, evidence appeared proving that the spy who'd been passing intelligence to the Germans was not Dreyfus but another French army officer. Rather than convicting the true spy, military officials acquitted him and proceeded to concoct further evidence against Dreyfus to try to convict him a second time. The affair ultimately soiled the government, the military and society at large, and has provided rich dramatic material for writers and filmmakers ever since.
In 1899, the pioneering filmmaker Georges Méliès released The Dreyfus Trial, a 13-minute silent film in 11 scenes. If the actual affair was incendiary, so was the movie version--arguments, brawls and riots broke out at screenings, and the film was banned from exhibition in France for decades. Although rumors circulated that all copies had been destroyed, in Daitch's plot one copy has survived, and Frances Baum, an idealistic film conservationist, has the assignment to save it from disintegration.
Restoring that silver nitrate print is a delicate process in itself, but coping with the nefarious motives of others around her makes Baum realize that she can't dismiss her anxieties about those people with a glib, "It's only a movie!"
In portraying the enormous reach of the affair, Daitch takes us into the lives of illiterate charwomen, anti-Semitic generals, greedy landladies and lovesick mistresses propping up impecunious hustlers; she shows us Georges Méliès at work at his Star Films studio; she brings the France of the 1890s and 1930s alive with the same vividness that conjures up contemporary New York City. Working on restoring the film, Frances Baum learns that "One can, as in the Dreyfus case, manufacture anything, and create the context, the circumstances necessary for a story to be believed." Susan Daitch has melded all those fascinating pieces into an artful novel about pursuing the elusive true story. --John McFarland
Shelf Talker: A mesmerizing novel about the construction of stories, some true and incredible, others false yet widely believed to be true.


Ooops
What Andy Ross Said
Although he surely shares the sentiments, yesterday's quotation of the day was not by Bill Petrocelli of Book Passage. The post on Book Passage's website was by Andy Ross, the literary agent and former owner of Cody's Books. Our apologies to two great bookpeople!