Wednesday, August 24, 2011: Kids' Maximum Shelf: A Monster Calls

Editors' Note
Maximum Shelf: A Monster Calls
In this edition of Kids' Maximum Shelf—the monthly Shelf Awareness feature that focuses on an upcoming title that we love and believe will be a great handselling opportunity for booksellers everywhere—we present A Monster Calls by Patrick Ness, inspired by an idea from Siobhan Dowd, illustrated by Jim Kay, which goes on sale on September 27, 2011. The review and interviews are by Jennifer M. Brown. Candlewick Press has helped support the issue.


Books & Authors
YA Review: A Monster Calls
A Monster Calls by Patrick Ness, inspired by an idea from Siobhan Dowd, illus. by Jim Kay (Candlewick, $16.99, hardcover, 9780763655594, 224p., ages 12-up, September 27, 2011)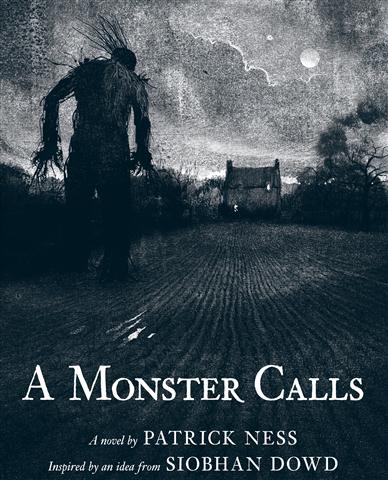 Wasting not a word in a narrative leavened with humor, Patrick Ness describes the isolation that accompanies the feelings of grief, pain and anger in a child whose mother is battling a terminal illness.
What do you do when you are losing the person who means the most to you? And what if you had no one to talk to about it? If you are 13-year-old Conor O'Malley, you summon a monster. Though Conor doesn't believe that he called the monster, it nonetheless appears outside his bedroom window just after midnight. Conor is not afraid. "I've seen worse," he tells the monster. Much of the novel's humor emanates from Conor's delightfully sassy demeanor, most often triggered by the monster. Even though the monster stands more than 30 feet tall with a torso made of the trunk of a yew tree and spikey leaves that add to its prickly bearing, and--in artist Jim Kay's rendering of the giant--presses against the boy's house as if to topple it, Conor is not afraid. He has seen worse. His mother is going through yet another round of treatment, and "her bare scalp looked too soft, too fragile in the morning light, like a baby's." Every day when Conor goes to sleep, the same nightmare haunts him--the one "he would never tell another living soul about." At the same time that the dream starts its nightly visits, his classmate Harry begins bullying Conor at school. This, too, Conor keeps secret. His mother has enough to think about; his father lives half a world away with his new wife and baby in America. Lily Andrews had been "like a sister who lived in another house"--until she told some people about Conor's mother (which "changed the whole world in a single day"), and he definitely would not tell his grandmother.
Conor's relationship to the monster changes over the course of their visits. The monster--which transforms itself from the very yew tree that stands guard at the nearby graveyard--comes back the next night, again at 12:07. He promises Conor that he will tell three stories, and then Conor must tell the fourth. Conor has no time for stories. He wants his mother to be well, and he does not want to stay with his grandmother while his mother is in the hospital. He wants a happy ending. "I do not often come walking, boy, only for matters of life and death," the monster says. "I expect to be listened to." So Conor listens, and, through the monster and his three tales, he begins to make peace with the chaos of his life. Not because the stories go the way stories often go. The monster's stories always have a twist: the prince is not all good and the witch is not all bad; the apothecary possesses more faith than the parson. Instead, the peace grows from the monster's testimony that creation and destruction are part of a continuum, and in everything there is light and dark, side by side. "I am the wolf that kills the stag, the hawk that kills the mouse, the spider that kills the fly! I am the stag, the mouse and the fly that are eaten!" the monster explains. After the second story, as Conor joins the monster in his destruction of the parsonage, they also wreck a settee "not unlike Conor's grandma's." Conor realizes, when the monster leaves, that they have destroyed his grandmother's sitting room.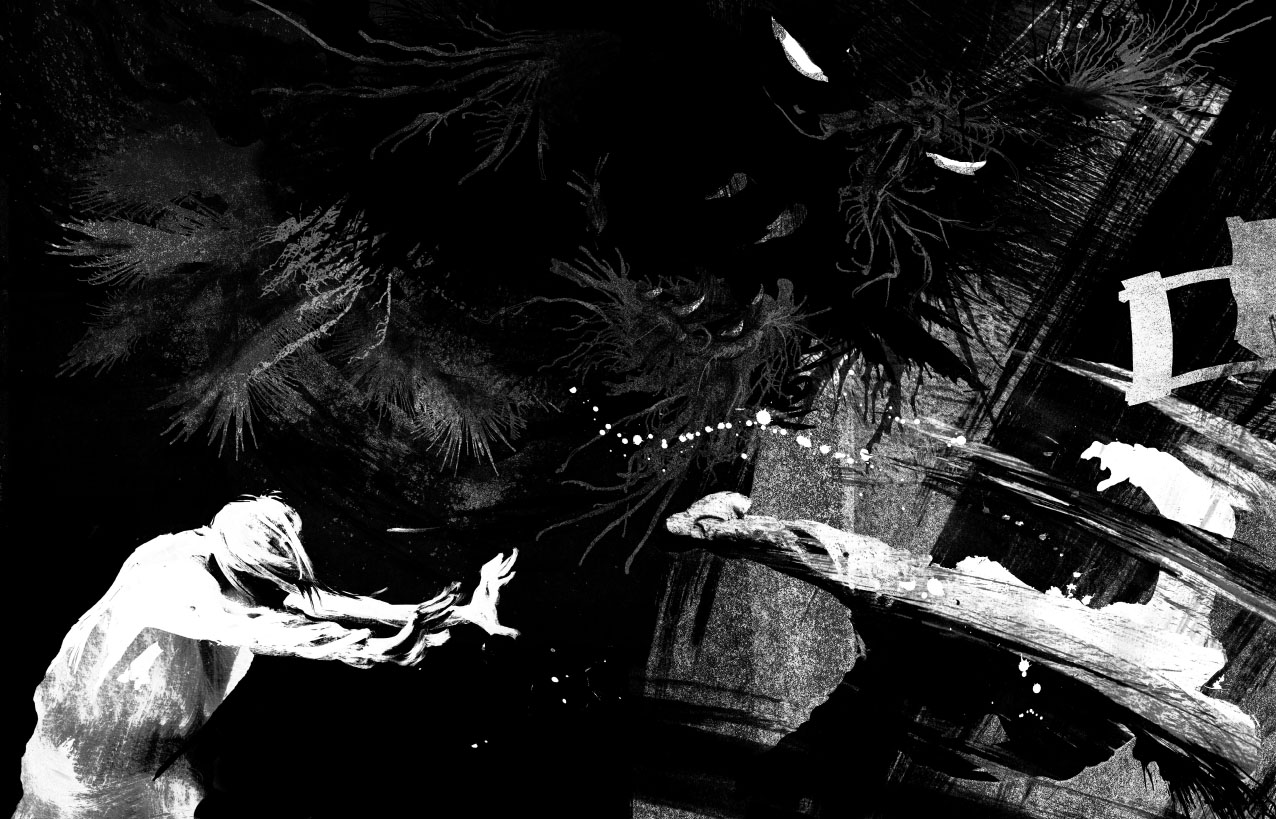 And, in the course of the third story, about an invisible man, the monster defeats Harry in the cafeteria. But the headmistress summons Conor (not the monster) to her office. Is the monster real or is he part of Conor? The brilliant illustration of Conor upending the lunchroom chairs depict him in the same position as the monster on his first visit to Conor's window, arms pressed forward and an energy coursing from his fingertips. What matters is that when Conor needs the monster most, he is there: Conor confides his nightmare to the monster, the fourth story. "I do not often come walking, boy, only for matters of life and death."
This is not an easy book. Conor's honesty is raw. Patrick Ness tells the truth about grief--that it is wrapped up with anger and sadness and fear. Grief is a messy business, and it must see the light of day. Those who do not bring it forth risk retreating into silence and isolation, as Conor does before the monster calls. In his Chaos Walking trilogy, Ness created an alien world in which everyone's thoughts are audible as "Noise." Here Conor walks in a world we recognize, yet buries his secret in silence. Until the monster comes: "You know that your truth, the one that you hide, Conor O'Malley, is the thing you are most afraid of," he says. Ness creates a paradoxical "monster" with the power to mete out justice and the healing properties of a yew tree; he's an archetype as ancient as the Green Man, who witnesses Nature's cycle of creation and destruction over centuries. He knows that Conor can free himself by telling his truth, and that whatever may happen, Conor will survive. The monster stays with Conor until he understands that the monster truly sees him and knows him--and accepts him exactly as he is, with all of his complexities. There is no one way to grieve, and no wrong way to grieve. That is the gift Patrick Ness and his monster give to every reader who fears the loss of the one they love.
A MONSTER CALLS. Text copyright © 2011 by Patrick Ness. Inspired by an idea from Siobhan Dowd. Illustrations copyright ©2011 by Jim Kay. Reproduced by permission of the publisher, Candlewick Press, Somerville, Mass., on behalf of Walker Books, London.


Patrick Ness: Stories Organize the World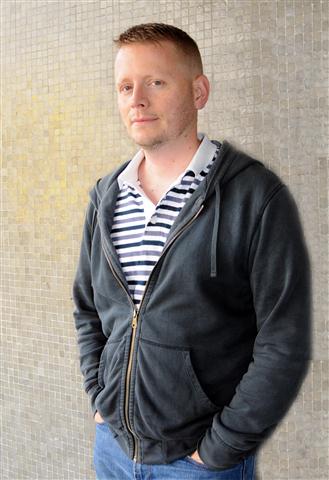 Born in the U.S., Patrick Ness has been living in England for 12 years. He has published books for adults in addition to his Chaos Walking trilogy, aimed at teens. Denise Johnstone-Burt, Ness's editor at Walker Books in the U.K., approached him about completing a project barely begun by Siobhan Dowd (A Swift Pure Cry), who died recently of breast cancer. We talked with Ness about why he took on A Monster Calls, which he initially thought could be "fraught with potential disaster," and how the seeds of what Dowd planted began to grow into a novel of his own.
How far did Siobhan Dowd get with the story?
She had the characters--the tree, Conor, the mother and Lily, the friend--and a bit of starting prose to set the scene. She had the idea that there would be three stories within it--that was in an email [to Denise]. But she didn't say what those stories were. I thought, what would stories mean in this context? They were really potent starting ideas.
When I talk to young people, I say a good idea always attracts other good ideas. What Siobhan had was so potent, and exactly the right amount of material, that I said yes. I could see how the story could go and where I might take it.
In your foreword, you said that the directive you felt from Siobhan Dowd was "Go. Run with it. Make trouble." Why "Make trouble"?
I never liked stories where the bully makes friends with his victim. It wasn't happening in the world I lived in. The Chaos Walking trilogy has tough stuff, but you can still connect with someone and have a friendship that matters. When you really rely on someone, that can change the world. "Making trouble" in this context is about setting aside everything I thought I knew about mothers with illnesses. Sadly, this kind of thing happens to young people, and to soften it in any way is disrespectful. It can easily be sentimentalized. You can write it beautifully so you feel it less. The truth in this story is the sadness, and the anger about the fear of his loss. Fear of loss is corrosive and can be just as destructive as grief.
I think the job of any artist, but particularly the storyteller, is to look at the truth of your story and report what's actually there. Not what you would like to be there or expect to be there, but what's actually there. Stories organize the world. They are a way to make the world make sense.
Can you talk about the significance of the Green Man in British lore?
The yew tree isn't specifically the Green Man, but the Green Man is thousands of years old. He has lots of shapes, lots of entities--it's usually fertility. There's also a playfulness to him. The face of the Green Man is called a "foliate head," and carvings of him are in most country churches. I like that he's a slippery figure, there's not a specific Green Man tale. He's the physical manifestation of the countryside and greenery, and shifts in and out of folk songs and tales. There's some Green Man stuff in Jerusalem, too. The yew tree character was Siobhan's, and I thought, there's real richness here if you can link him back to this ancient ideal.
How did the three stories within the larger narrative take hold? Did Conor's dream come first, and then the monster's stories follow?
Conor's dream was always there. That was the foundation story, something that Conor grapples with. I was faced with having these three stories within it. It was fun actually, it's a sad book, but the stories were joyous. I liked the idea of folktales and taking what seems like a classic and making it my own version, and then in the next chapter tearing it to pieces. One of my favorite lines is when the monster says, "Sometimes witches merit saving. Quite often, actually. You'd be surprised."
Why 12:07?
It's a couple reasons. It's nice that it's after midnight. Monsters always come after midnight. It's nice that it's arbitrary. It's specificity. That's the interesting thing about dreams. There's one specific thing you hang onto. To give it an aura of "how real is this?" It's, I hope, lightly touched upon, so it's like comedy when the monster's late. It's a gateway for the monster to reenter the story. At the very, very end there's a question that maybe 12:07 has another meaning.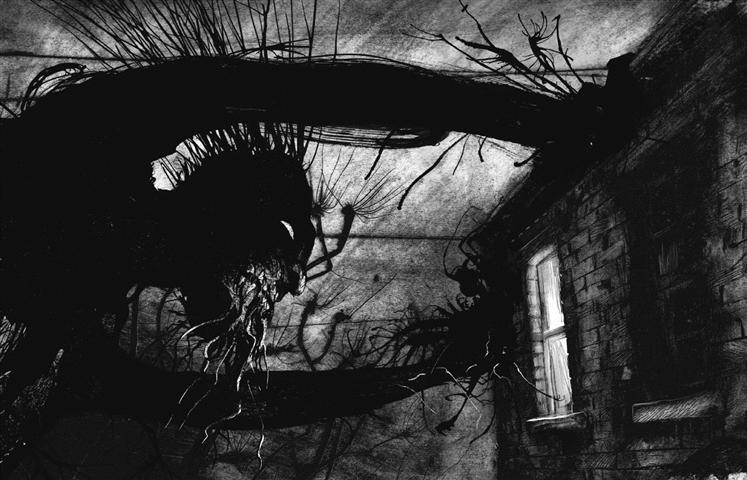 Were you pleased with the illustrations by Jim Kay?
I think they're great! This is the first time I've worked with an illustrator. He hadn't ever illustrated a book before. We were talking about people who could be possible illustrators, and he had one of crows, an electricity pylon on his website. They were just right--the use of black-and-white, the mood. He includes details but they're also impressionistic.
The very first drawing he did was the one of the monster leaning against Conor's window. That hasn't changed. He got it exactly right, on the first try. I also love the illustration for the second story with the factory at the bottom of the valley, with the Apothecary walking up the hill. They're not so detailed that you can't put yourself into them.
Is there a difference in terms of your process, if you're writing for adults or for a younger audience, as with A Monster Calls?
When I've tried to second-guess what an audience wants, the story becomes functional and not the truth. If I tell it as truthfully as I can, then I think younger readers will get exactly as much as they want and need to get. What I wanted most as a young reader was the truth, and I wasn't getting it. I want to tell the truth for them. That to me is the most important thing. I regard that as a bit sacred.


The Making of a Monster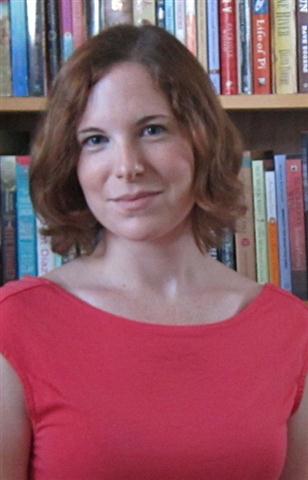 "It's thrilling and intimidating," says Kaylan Adair about working with Patrick Ness. As his American editor, she's worked with Ness since The Knife of Never Letting Go, the first in his Chaos Walking trilogy. She and Denise Johnstone-Burt, his British editor at Walker Books, work closely with Ness on his books. Adair describes him as "a genius," yet he's also open to suggestion and discussion. "Down to the last detail, he's thought things through so carefully," Adair says. "You get such insight into how his mind works."
Ness does a first draft that no one sees, according to Adair. His first "public draft" goes to Johnstone-Burt, and then to Adair. With A Monster Calls, Adair says that the two editors conferred about what they thought needed finessing, to make sure they were "on the same page." Each gives her comments to Ness directly, and Adair includes Johnstone-Burt in her correspondence with Ness. When it comes to his work, Adair stressed the same theme that Ness talks about in reference to his writing: honesty. "It's brave and important to confront these conflicting and scary emotions, especially for this age range," Adair says of Conor's struggle to accept his mother's illness. "Patrick doesn't think kids ought to be protected from it. For Chaos Walking, too, there are such nuanced characters there. Everyone has such shades of gray, and that's what makes them thrilling and believable."
In the three stories the monster tells Conor, too, there is no black or white. "Conor is so past the easy answers," Adair points out. "He needs someone to tell it to him like it is. There's a guilt he's dealing with about the way he's reacting. It's appropriate but it's not what we're told is appropriate. There's no tidy way to grieve."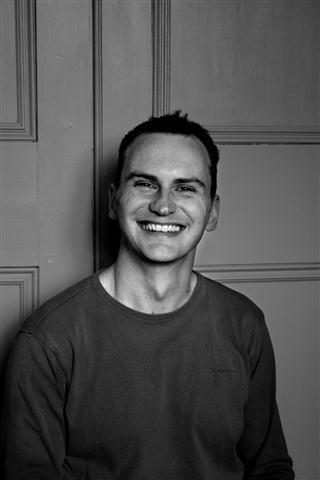 Jim Kay's artwork for A Monster Calls also unfolds in shades of gray. "Anyone that watches horror movies knows that it's what you don't see that frightens you the most," says Kay, so he avoided showing too much of the monster in any one scene. That also allowed him to toggle between the creature's monster characteristics and his more human qualities. Kay felt that his early drawings depicted the monster as "too spindly, too manic. But from those came the idea to give him a scalp like a pollarded tree, and hands resembling a tangle of unearthed roots, complete with clumps of soil."
We never see Conor in Kay's artwork. "It was a conscious decision that the character of Conor should remain personal to the reader," Kay explains. When he does show the boy, he appears in a ghosted outline. "It was more about getting across a feeling of his awkwardness, whilst describing him with as few marks as possible." Kay says it sometimes took more than 50 attempts to get the right image. "These 'loose' drawings are the hardest," says Kay. "It takes a lot of work to make something look effortless."
Kay only had two days to complete that first image that Ness said he admired so much (the monster's initial appearance at Conor's window). He wanted the whole image to be a collagraph print, but there wasn't enough time, so he went with a mixture of printmaking and markmaking. "With hindsight I'm glad we were pressured for time," Kay said. "It led to taking a lot more risks. Every image became something of an experiment, which I think gives the illustrations dynamism."


Book Brahmin: Patrick Ness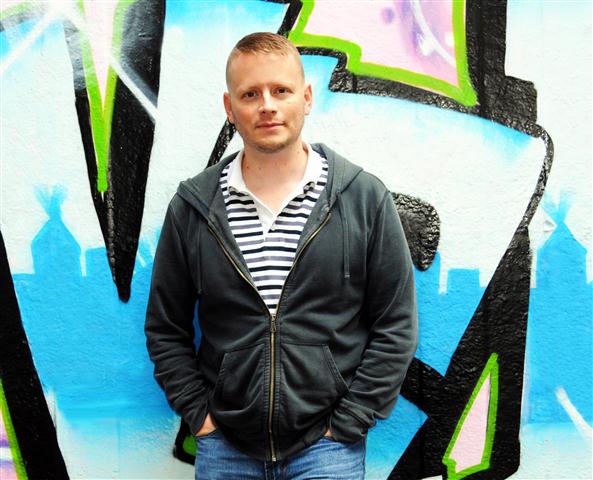 On your nightstand now:
Zadie Smith's essay collection Changing My Mind, Tim Winton's The Turning and Terry Pratchett's Monstrous Regiment.
Your top five authors:
Peter Carey, Nicola Barker, George Eliot, David Foster Wallace, Ali Smith. Basically any writer who feels like, if they didn't write, they'd go quite crazy. I can respect that.
Book you've faked reading:
The Brothers Karamazov (I'll bet I'm not the only one)
Book you are an evangelist for:
Chris Adrian's The Children's Hospital. He's amazing, like no one else.
Book you've bought for the cover:
Julian Barnes's Arthur & George. The U.K. hardback cover was embossed cloth, and I had to stop myself buying repeated copies every time I went into a bookstore. Truly, is there any object more lovely than a beautifully designed book?
Book that changed your life:
Tom Robbins's Jitterbug Perfume. I read it maybe 20 times aged 15-17, and it showed me how prose could be, of all things, playful and fun and warm and cheeky. It's been very influential for all my rule-breaking. But I haven't actually read it since! I couldn't bear that my adult self judge it with cynical eyes, so I leave it forever back then, where it belongs and is beloved.
Favorite line from a book:
Easy--the final line of Toni Morrison's Sula, where she realizes what the loss of her friend has cost her and what the grief feels like: "It had no bottom and it had no top, just circles and circles of sorrow." I'd give my arm to write a line that good.
Book you most want to read again for the first time:
Middlemarch. But then, every time with Middlemarch feels like the first time.