Shelf Awareness for Tuesday, August 30, 2011

Quotation of the Day
'The Best Writing and Reporting Is in Books and Kindle Singles'
"The fact that the Economist's North American circulation has just reached its highest ever level tells us that the audience for quality content isn't going away. It also suggests that those of us who prefer our content unsullied by payola, and who appreciate the beauty of a well-crafted headline are turning our backs on the web. Increasingly the best writing and reporting is to be found in books and Kindle Singles, where readers are happy to pay directly for high-quality information and entertainment. As web content continues to get dumber, and more ethically compromised, the market for high quality content away from the web will continue to grow."


News
Image of the Day: Amelia Bedelia's Legacy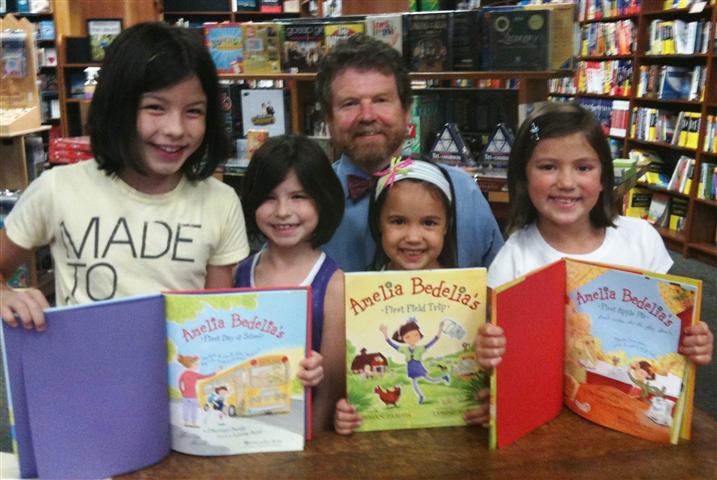 Last Saturday, the Booksellers at Laurelwood, Memphis, Tenn., hosted an event with Herman Parish, the author of the Amelia Bedelia series, that included a story time with songs and crafts. The author talked about his late Aunt Peggy Parish, who created the series, and how he's continued her storytelling legacy. In the photo: Parish with fans.


Books-A-Million Nabs 14 Borders Stores and New President
Books-A-Million will take over the leases of 14 Borders Group stores after the bankruptcy court judge approved the deal, the Wall Street Journal reported. Many of the stores are in states where Books-A-Million has no stores and marks a major expansion of the company from its Southern base into New England, the Northeast and the Upper Midwest.

The 14 stores are in Bangor, Me., Portland, Me., Concord, N.H., West Lebanon, N.H., Waterford, Conn., Mays Landing, N.J., Columbia, Md., Scranton, Pa., Canton, Ohio, Edwardsville, Ill., Traverse City, Mich., Davenport, Iowa, Eau Claire, Wis., and Rapid City, S.D.
---
In other Books-A-Million news, Terrance Finley has been named president and chief operating officer, effective immediately. An employee of the company since 1992, he was most recently executive v-p, chief merchandising officer.

Chairman and chief executive officer Clyde Anderson has held the office of president and CEO since Sandra Cochran resigned in March 2009 to join Cracker Barrel Old Country Store. Anderson called Finley "an innovator and leader at BAM for over 20 years."

In another change at BAM, James F. Turner, formerly v-p, real estate, has been promoted to executive v-p, real estate and business development. He earlier worked in BAM's finance department and was the company's controller.




Notes: Bookstores Weather Irene; Amazon's Tablet Sales Outlook
More news about bookstores affected by Hurricane Irene: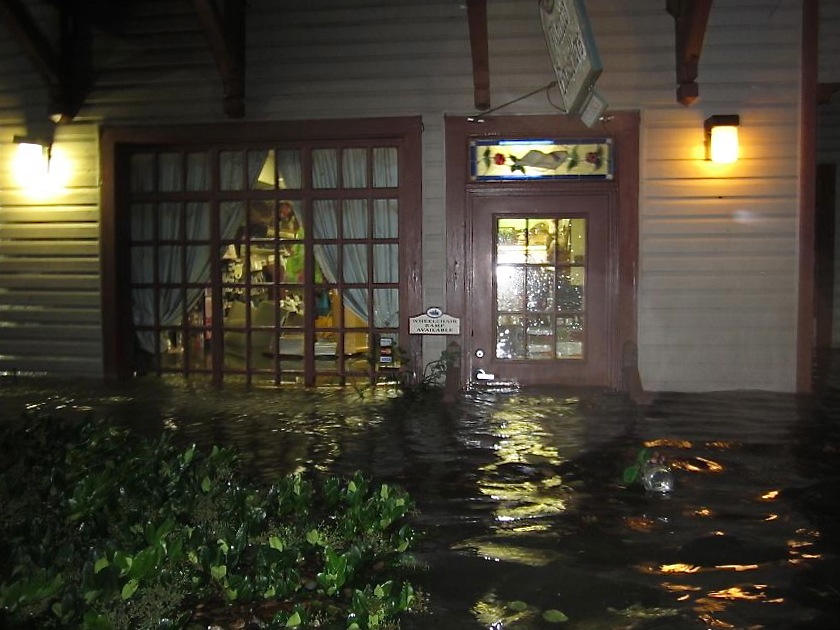 Historic downtown Manteo, N.C., on Roanoke Island, was flooded with four feet of water, which washed into Manteo Booksellers, as shown in this picture from the Outer Banks Voice.

Island Bookstore, which has three branches in the Outer Banks, fared better. Yesterday the stores in Kitty Hawk and Duck were fine and had power, while the one in Corolla was in good shape but had no power. But tourists are not being allowed into Corolla.

Quail Ridge Books & Music, Durham, N.C., lost power Saturday afternoon and closed early, but opened on Sunday with power restored. On Saturday, the store wrote on Facebook, "locating books by flashlight is an interesting experience."

Good news from Clinton Book Shop, Clinton, N.J., on the south branch of the Raritan River, where sandbags held against high waters and the store opened yesterday.

R.J. Julia Booksellers, Madison, Conn., was closed yesterday since the town had no power, like many towns along the Connecticut coastline. The store is opening this morning at 10 and even if power doesn't return, will stay open until mid- to late-afternoon.

The store encouraged customers to visit, writing in an e-mail, "So, get out of the house! Come to the store! Bring a flashlight, miner's cap, anything that will help you see the books on the shelves (other than lighters and matches, of course). Let friends without Internet access know about this 'light' at the end of the post-Irene tunnel!"

Nearby in Mystic, Conn., Bank Square Books also did not have power, but opened yesterday. In a post, owner Annie Philbrick wrote: "No power, but we can handsell, which is what we do best."

Some of the worst flooding was in Vermont and wrecked Bartleby's Books, Wilmington (as noted in yesterday's issue). Galaxy Bookshop, Hardwick, had a flooded basement, but otherwise fared well and was open yesterday.

---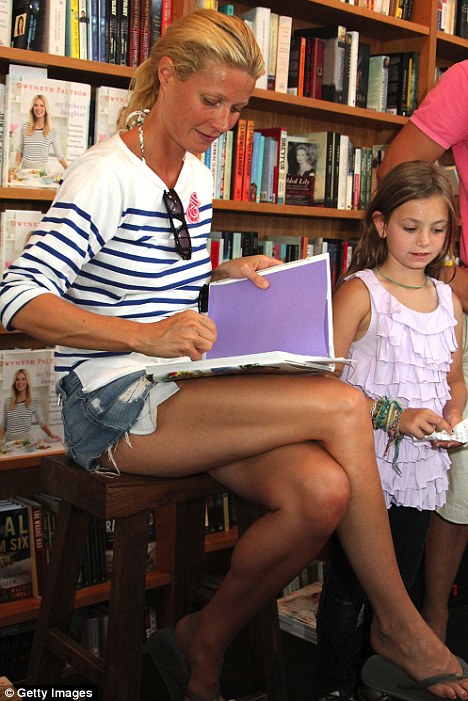 An author event at BookHampton bookstore, East Hampton, N.Y., last Friday made international news when Gwyneth Paltrow ignored the warning stage of Hurricane Irene to appear at an event promoting her new cookbook My Father's Daughter: Delicious, Easy Recipes Celebrating Family and Togetherness.

The U.K.'s Daily Mail reported that the "usually glamorous actress looked like she had rushed to get to the event. She arrived sporting messy hair, no make-up, cut-off jeans, a striped sweater with a swimsuit underneath and flip-flops. Despite her casual appearance, Gwyneth's admirers didn't seem to mind, as they lined up to get a glimpse of the Oscar-winning star."

"Gwyneth is a great friend and neighbor of our bookstore, and we are delighted to invite the entire community to this great event," said owner Charline Spektor.

---

The Amazon tablet drumbeat continued yesterday with the release of a new Forrester Research report predicting that if the online retailer "launches a tablet at a sub-$300 price point--assuming it has enough supply to meet demand--we see Amazon selling 3-5 million tablets in Q4 alone," and "explaining exactly how, and why, Amazon will disrupt the tablet market." Although the report had been in the works for some time, Forrester "held off publishing it last week out of respect for Steve Jobs, and we have great admiration for his inventions and influence on our culture."

Forrester anticipates Amazon's "quick ascension in the tablet market will completely disrupt the status quo," even though Apple will retain its dominant market share.... The bottom line: A year from now, 'Amazon' will be synonymous with 'Android' on tablets, a strong second to Apple's iPad. If you haven't yet contemplated how Apple-Amazon tablet domination will change your product strategy, now is the time to plan and act."

---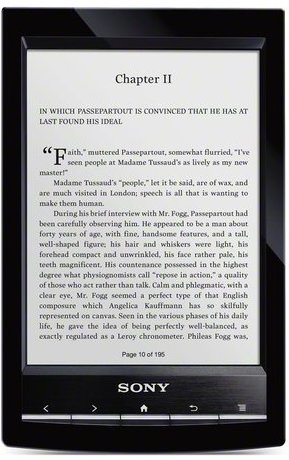 There has not yet been an official confirmation that a new Sony Reader will launch this fall, but the Digital Reader's Nate Hoffelder reported that last weekend bol.com, a Dutch web retailer and e-bookstore, "accidentally leaked the product page" for the Sony Reader PRS-T1, with a suggested retail of €164.95 (US$239). In a later update, Hoffelder expressed disappointment with the device's new specs: "I feel that Sony continue to remain one step behind everyone else. I was hoping for something new and amazing, but Sony gave us an e-reader that is only an incremental improvement on the last generation."

Boing Boing echoed those comments, noting that the "last generation of Sony's Reader was distinguished by its classy hardware, and by being small and light despite it. Unlike other brands, it offered models that fit in a pocket, had a nice feel--which is important!--and was only trivially more expensive for it. Faced with the challenge of catching up to the Kindle and Nook in other respects, Sony instead gets rid of the only things it had over them."

---

Justin Torres, author of the novel We the Animals (released today by Houghton Mifflin Harcourt), was interviewed by the Wall Street Journal at McNally Jackson bookstore, where he used to work. Currently he is a Wallace Stegner Fellow at Stanford University, but misses New York, describing it as "my home. I loved this bookstore. I loved selling books all day. But I would leave and I would be heartbroken because I couldn't afford to live in the city on what I was making."

---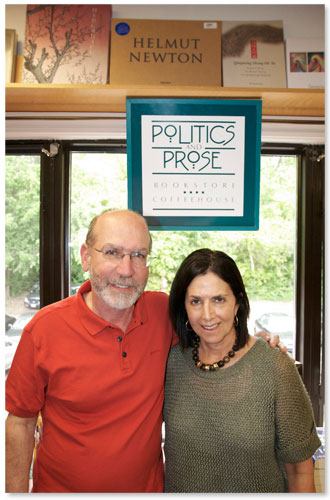 Bradley Graham and Lissa Muscatine, the new co-owners of Politics & Prose Bookstore, Washington D.C., offered a progress report in SecondAct, referencing a "Why We Bought a Bookstore" piece they wrote last April (Shelf Awareness, April 4, 2011).

"When I come to the store in the morning, it doesn't feel as if I'm going to work," Graham said. "It's like going to a community gathering. We see so many people we know, and everyone has been so welcoming to us."

He added that they see their "mission as serving the community, not just by selling books but fostering discussion and debate about all sorts of ideas. We want to maintain this as a place where authors and people can interact."

Politics & Prose is also in the process of setting up an Espresso Book Machine. "Enabling customers to publish their own books fits nicely with Graham's and Muscatine's core mission of maintaining a gathering place for people who love reading and ideas," SecondAct wrote.

---

Congratulations to Bookreporter.com, which is celebrating its 15th anniversary with a redesigned website, its first major redesign in 10 years. See the new Bookreporter.com look here. All six editorial sites in TheBookReportNetwork.com will be updated shortly.

Changes now allow readers to more easily find books of interest. "We wanted to take our very successful model of giving readers the opportunity to discover new authors while also connecting them to the books and authors that they love--and ramp it up," said president and founder Carol Fitzgerald. "While we cannot replace the bookstore experience--nor do we want or aim to--we want to create excitement about books and authors for booklovers. We do want to take away the feeling of being overwhelmed by too many choices."

---

Cool Canadian idea of the day: The new City Centre Library in Surrey, B.C., will feature a "human library" in addition to its print inventory. Canada.com reported that the concept "will allow users to 'check out' people and pick their brains about their experiences with blindness, immigration, religion or a disability, among other things. The goal is to break down stereotypes and start discussions, said deputy chief librarian Melanie Houlden."

---

Effective October 1, Unbridled Books' print titles will be distributed in the U.S. by Publishers Group West. Constellation, also owned by PGW's parent company, Perseus, will handle e-book distribution. Unbridled has been sold mainly by commission reps.

---

Judy Hottensen, publisher of Weinstein Books, which is a co-publishing venture of the Weinstein Company and Perseus Books Group, is re-joining Grove/Atlantic as associate publisher. She had worked at Grove/Atlantic from 1992-2005. Grove/Atlantic is distributed by PGW, which is owned by Perseus.

Until a new publisher at Weinstein Books is found, Da Capo Press will handle Weinstein Books.

Also at Grove/Atlantic, Elisabeth Schmitz, has been promoted to v-p, editorial director, and Deb Seager has been promoted to v-p, director of publicity.

Eric Price, associate publisher and COO, is retiring from full-time employment to pursue a longtime interest in the visual arts. He will continue to acquire and edit Grove's drama list and assist in operational and financial matters.

Jason Pinter is joining the company as senior marketing manager for the Mysterious Press and Atlantic Monthly Press crime fiction titles. He was formerly an editor with Warner Books, Random House and St. Martin's Press, an agent at the Waxman Literary Agency and worked in marketing at Open Road Media.

Stephanie Gilardi is joining Grove/Atlantic as senior publicist. She formerly worked at the Penguin Press.

---

Book trailer of the day: Darth Paper Strikes Back by Tom Angleberger (Abrams), sequel to The Strange Case of Origami Yoda. In the video, the author obediently folds a Darth Vader finger puppet.





Media and Movies
Media Heat: Karl Marlantes on What It Is Like to Go to War
Today on NPR's Talk of the Nation: Karl Marlantes, author of What It Is Like to Go to War (Grove/Atlantic, $25, 9780802119926).
---
Tomorrow morning on the Today Show: Jennifer Gardner Trulson, author of Where You Left Me (Gallery, $25, 9781451621426).

---

Tomorrow on Ellen: Yogi Cameron Alborzian, author of The Guru in You: A Personalized Program for Rejuvenating Your Body and Soul (HarperOne, $25.99, 9780061898037).

---

Tomorrow on NPR's Diane Rehm Show: Shennen Rossmiller, author of The Unexpected Patriot: How an Ordinary American Mother Is Bringing Terrorists to Justice (Palgrave Macmillan, $25, 9780230102552).

---

Tomorrow on a repeat of Jimmy Kimmel Live: Betty White, author of If You Ask Me: (And of Course You Won't) (Putnam, $25.95, 9780399157530).

---

Tomorrow on a repeat of the Colbert Report: Kevin Mitnick, author of Ghost in the Wires: My Adventures as the World's Most Wanted Hacker (Little, Brown, $25.99, 9780316037709).


Television: Stupid and Contagious; April Woo Series
NBC has put a half-hour comedy into development based on Caprice Crane's novel Stupid and Contagious, which the author will adapt. Deadline.com reported that "after dividing her time between careers as a TV/feature writer [90210, Melrose Place] and as a novelist [With a Little Luck] for the past several years, Caprice Crane will merge the two."

---

CBS has bought a drama procedural based on the nine suspense novels in the April Woo series by Leslie Glass. Novelist (Away) and television writer (State of Mind) Amy Bloom will write the script and executive produce the project with Apostle, the production company run by Denis Leary and Jim Serpico.



Movie Trailer: Chicken with Plums
Fans of Marjane Satrapi (Persepolis) will want to check out a French-language trailer for Chicken with Plums, the film adaptation of her graphic novel that will debut at this year's Toronto and Venice film festivals. Flavorwire reported that the movie "finds Satrapi reunited with her Persepolis partner Vincent Parronaud, and, judging from the beautiful look of the trailer, the decision to make a live-action, rather than animated, movie was a good one."



Books & Authors
Awards: PEN/Pinter Prize
Playwright David Hare has won the PEN/Pinter prize, given annually to a "British writer of outstanding literary merit who, in the words of Pinter himself on winning the Nobel prize in 2005, casts an 'unflinching, unswerving' gaze upon the world, and shows a 'fierce intellectual determination... to define the real truth of our lives and our societies,' " the Guardian reported.

The £1,000 (US$1,641) prize is "shared with an imprisoned writer who has been persecuted for speaking out about their beliefs." This year's co-winner will be chosen by PEN's Writers in Prison Committee, in association with Hare, and announced at the award ceremony October 10, the Guardian wrote.



IndieBound: Other Indie Favorites
From last week's Indie bestseller lists, available at IndieBound.org, here are the recommended titles, which are also Indie Next Great Reads:

Hardcover

Coming Up for Air by Patti Callahan Henry (St. Martin's Press, $24.99, 9780312610395). "Coming Up for Air is an emotional powerhouse of a story about Ellie Calvin, a well-to-do Atlanta wife and mother who must confront and make peace with her past, as well as that of her mother, before she can move forward with her life. Ellie's strength is inspiring and will speak to any reader grappling with midlife angst and self-doubt." --Jill Hendrix, Fiction Addiction, Greenville, S.C.

Untold Story: A Novel by Monica Ali (Scribner, $25, 9781451635485). "Spoiler alert! This perfect summer read ties into the recent Royal Wedding so tightly that one feels rather guilty in a faintly voyeuristic way. It is also fascinating as an imagined, but quite believable, character study. And best of all, it comes from the pen of the wonderful Monica Ali!" --Dana Brigham, Brookline Booksmith, Brookline, Mass.

Paperback

I Curse the River of Time: A Novel by Per Petterson (Picador, $15, 9780312429539). "Fans of Out Stealing Horses will not be disappointed by Petterson's latest novel which pulses with lyrical prose. Set against the backdrop of the collapse of Communism in 1989, the story follows Arvid, who, when his mother is diagnosed with cancer, joins her at their summer house. Shifting between the present and Arvid's memories, I Curse the River of Time explores the strained relationship between mother and son, as well as Arvid's struggle to make sense of a life that has gotten away from him. " --Natalie DelBusso, Wolfgang Books, Phoenixville, Pa.

For Teen Readers

Blood Red Road by Moira Young (Margaret K. McElderry Books, $17.99, 9781442429987). "This debut novel is a searing adventure that follows Saba, an 18-year-old girl searching for her kidnapped twin, as she travels throughout a desolate, post-apocalyptic world. Saba's journey is a blend of coming-of-age and bloody survival in a world that has lost all essence of sanity and decency. I was utterly captivated by this story of sisterly devotion, desolation, and love." --Heather Christman, Warwick's, La Jolla, Calif.

[Many thanks to IndieBound and the ABA!]




Book Review
Book Review: In Caddis Wood
In Caddis Wood by Mary F. Rockcastle (Graywolf Press, $15 trade paper, 9781555975920, September 13, 2011)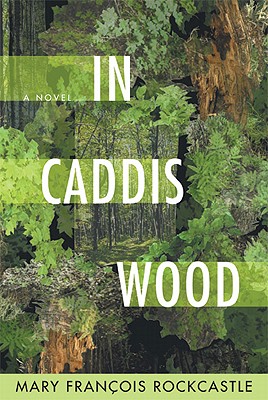 The seasons of a year and of a marriage are the themes of this poetic and illuminating novel. Nature plays a starring role; Rockcastle (Rainy Lake) knows every twig and bush, bird and flower of the Wisconsin forest setting.
There is trouble everywhere--Carl and Hallie Fens have survived, barely, a bad patch in their marriage; Carl is dying of a degenerative illness; their daughter Bea was seriously injured in an accident, leaving her with neurological deficits; and Bea's twin, Cordelia, lost her husband in a devastating fire in Caddis Wood. Running under all this as a subtext is the danger to the environment that is present everywhere. Despite these grim realities, the story carries the reader along because of the well-drawn characters and the realism of what is being told; this family could be your neighbors.
Carl is a renowned architect whose firm has won a competition and is now charged with remediation of a toxic site. He is energized by the award because he has had to suffer through a retrospective celebration of his work, making him feel marginalized and as though his career was over. As his physical condition worsens, his mental acuity remains strong and he forges ahead, with help from Cordelia, whose professional life has intersected his.
Hallie is a poet who has always put family before her art. Now, she has endless hours for walks in the beloved woods, reading the journals left by the woman who built the cabin that is now her studio, and working on a new book about Demeter and Persephone. This is an appropriate subject for her, even though she knows that many have tackled it before, because she has been estranged from her mother for many years. Carl also has family trauma in his background--his father was killed in an automobile accident while driving with his flamboyant mistress, one of many. These events are part of their bond.
There is a secret unearthed by Carl that threatens to cause the marriage to founder; however, Hallie's tender care for Carl is one of the ways that helps them learn to reconnect, not before Carl makes certain admissions to himself about his early obsession with work.
Rockcastle has written an examination of a marriage, a paean to nature and a warning about ongoing environmental degradation and manages to make them all engaging. --Valerie Ryan
Shelf Talker: Hallie and Carl Fens, poet and architect, long-married parents of grown twin girls, learn to live with Carl's infirmity and revelations about themselves, helped by their mutual love of nature.