Shelf Awareness for Friday, February 3, 2012

News
BEA May Open Last Day to Public Next Year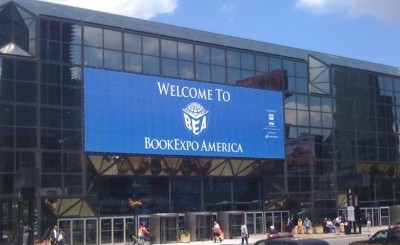 In part because "more and more consumers are finding out what is happening at BEA and that is impacting books they are discovering," BookExpo America is considering next year shifting the show to Thursday through Saturday and opening the last day to the general public, show director Steve Rosato wrote on the BEA blog, the Bean. Currently the trade show is held Tuesday through Thursday and is for the trade only.

"BEA has begun to share our plans with BEA's Executive Advisory Committee, our association partners and will conduct research with our whole exhibitor base as well as some consumer focus groups," he wrote.

The Saturday program could be "built around author events" and allow consumers onto the show floor "to look behind the curtain, see what new works from their favorite writers will be coming out like ComicCon does." Rosato said, too, that consumers have become more aware of the show "through blog posts and what crosses over from the mainstream media but it has been without any support or resources directly from BEA."

Opening the last part of the show to the general public would follow the well-established and fruitful practice of some other major book fairs, notably the Frankfurt Book Fair, which has three trade-only days, then opens its doors to all for the last two days.




General Retail Sales for January 'Generally Upbeat'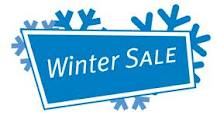 Fueled by a consumer appetite for discounted merchandise, U.S. retailers "delivered generally upbeat January sales," the Wall Street Journal reported. Thomson Reuters said sales at stores it tracks rose 4.2%, substantially better than analysts' expectations of a 2% gain. For the same period last year, retailers gained 4.8%, but the new figures reflect the absence of J.C. Penney, which is no longer reporting same-store sales as it undergoes the recently announced changes to its retail pricing strategy.

The Journal noted that for most retailers, January marks the end of the fourth quarter "and the lightest month in terms of sales for the period. But results can be telling. Merchants reveal how well merchandise clearances worked and can give an initial read on how spring products are faring." Holiday gift cards can also have an impact, since they "can't be booked as revenue until they are redeemed."

"January is where we look for all the postholiday clearance and it can be a mixed bag," said David Bassuk, head of the retail practice at AlixPartners.

The New York Times wrote that shoppers "were careful in January after their holiday spending, but retailers still managed to get their clearance items out the door."

"Consumers probably overextended themselves," said Megan Donadio of Kurt Salmon, "so January was a month of catch-up and credit card bills. We already had some great sales toward the end of December, so how much were people really going to go out and purchase in January?"




Booksellers, ABFFE Protest TUSD's Books Ban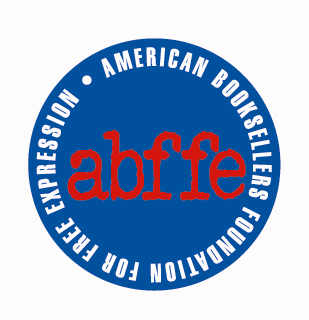 Several independent bookstores have joined the American Booksellers Foundation for Free Expression and other organizations to
protest the banning of books
used for the Mexican American Studies program in the Tucson Unified School District,
Bookselling This Week
reported. The decision is being challenged in court. Among the Arizona booksellers protesting TUSD's actions are Changing Hands, Tempe; Antigone Books, Tucson; Atalanta's Music & Books, Bisbee, as well as the Mountains and Plains Independent Booksellers Association.
The TUSD board had ordered the books removed after John Huppenthal, state superintendent of public instruction, "threatened to withhold state funding pursuant to a recently enacted Arizona law, which prohibits public schools from teaching anything that promotes racial or ethnic 'resentment,' or that is designed 'primarily for pupils of a particular ethnic group' or advocates 'ethnic solidarity instead of the treatment of pupils as individuals,' "
BTW
wrote.
"We do not think the students of Tucson should have to wait for a federal court order to get the education they deserve," said ABFFE president Chris Finan. "Regardless of the outcome of legal proceedings, this is harming students, whose education should be the primary concern of elected officials. Instead they are putting politics and ideology ahead of the well-being of young people."
Earlier this week, the groups
released a statement
calling on the appropriate authorities to reverse their actions, and a
petition
calling on the TUSD to reinstate the books in the classrooms is being hosted by Change.org.


Amazon Launches Junglee.com in India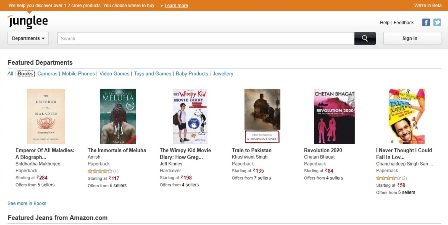 Amazon officially entered the Indian online retail market yesterday with the beta launch of Junglee.com, a website that allows customers to browse for products from a variety of stores and then shop for them either online or in person, the Wall Street Journal reported.

Amazon said it will offer more than 10 million products from 14,000-plus Indian and global brands, but customers cannot buy directly from the website, a model Amazon adopted to overcome Foreign Direct Investment restrictions on multi-brand retail in the country.

"On one hand, the customers are likely to get an opportunity to experience more options of products, and on the other hand, the move will help in making e-commerce grow as it's a well-known brand," said Saloni Nangia, senior vice-president at Technopak Advisors Pvt. Ltd., a New Delhi-based consulting firm.



Kindle Fire Owners: Likes & Dislikes
While owners of Amazon's Kindle Fire tablet approve of the device's cost, color screen and ease of use, CNET reported that they do not rank it on a par with Apple's iPad, according to a survey conducted by Changewave Research and released yesterday.

"While the 54% Very Satisfied rating for the Kindle Fire is considerably below the 74% rating of the industry leading Apple iPad, it is higher than the 49% average rating for all of the other tablet devices combined," Changewave said. Among the dislikes cited were no volume button, lack of a camera and battery life.

ChangeWave also asked shoppers where they'll be spending their online dollars during the next 90 days, and Amazon dominated its nearest competitors.



Chicago Tribune's Niche Book Coverage
In a move one of its reporters called "both cutting-edge and a throwback," the Chicago Tribune is launching Printers Row, a membership-driven initiative featuring the Printers Row Journal, a 24-page weekly supplement with interviews, author profiles, reviews and special reports on Chicago and Midwest writers. In addition, members will receive benefits like VIP access to authors during live events, members-only forums and online discussion.

The "first phase" of Printers Row Journal will be available February 26 to the newspaper's current subscribers (for a $99 per year membership) and new subscribers (for $149 per year, which includes a subscription to the Sunday print edition). Nonmembers can purchase single e-copies of Printers Row Journal for $2.99 each on Amazon.



Notes
Images of the Day: Practical Wedding Draws a Crowd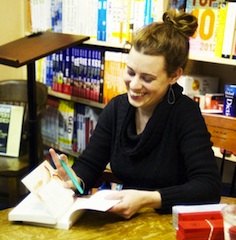 Last week Porter Square Books, Cambridge, Mass., held an event for Meg Keene, author of A Practical Wedding: Creative Ideas for Planning a Beautiful, Affordable, and Meaningful Celebration (Da Capo Lifelong Books) that drew nearly 140 people, including one couple who looked more than ready to put the book to good use.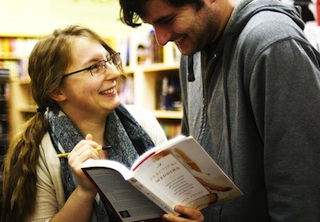 Photographs: Calin Peters Photography


GBO Picks The Art of Hearing Heartbeats
The German Book Office in New York has picked
The Art of Hearing Heartbeats
by Jan-Philipp Sendker, translated by Kevin Wiliarty (Other Press, $14.95, 9781590514634) as its book of the month for January.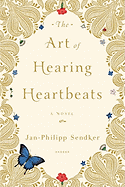 The GBO described
The Art of Hearing Heartbeats
this way: "Four years after a prominent Wall Street lawyer goes missing from his Bangkok hotel, his daughter, Julia Win, embarks on a quest to find him. The trail begins from a dusty, decades-old love letter discovered in a box behind a Chinese dresser, and it leads to the Shan State of what is now the Republic of Myanmar. What Julia learns of her father is the legacy of an otherworldly devotion strong enough to move mountains and remain unchanged for a lifetime."
Sendker was the U.S. correspondent for
Stern
magazine from 1990 to 1995 and its Asian correspondent from 1995 to 1999. In 2000, he published
Cracks in the Great Wall
.
The Art of Hearing Heartbeats
is his first novel. Wiliarty is an academic technologist at Wesleyan University.


Cool Idea of the Day: Art for Art's (& Bookstore's) Sake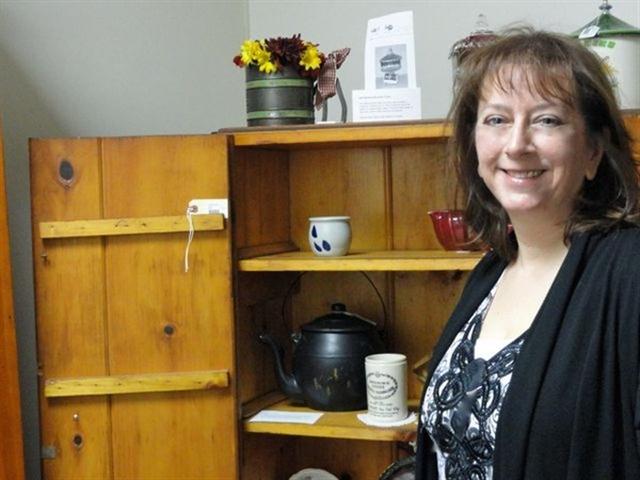 Cornerstone Bookstore, Groton, Conn., has made arrangements with more than 50 local artists and crafters to rent display space in the store and sell their work. The Groton Patch reported that the store had previously sublet space to a nonprofit organization, which moved out in September. Owner Dennis McGee said the vacancy allowed the store to double its size by tearing down a wall separating the two spaces. He then hired former gift shop owner Christine Mikkola "to reach local crafters and expand the gift shop part of the business," the Patch wrote.

"It grows weekly," said Mikkola, whose goal is to attract 100 crafters.

Photo: Deborah Straszheim


World's Most Beautiful Bookstores
Showcasing bookshops that are "so beautiful they're worth getting out of the house (or the country) to visit whether you need a new hardcover or not," Flavorwire offered its choices for the "20 Most Beautiful Bookstores in the World."




Book Trailer of the Day: Catch Me
Catch Me by Lisa Gardner (Dutton).


Media and Movies
Media Heat: NASCAR's Darrel Waltrip on NPR's Weekend Edition
This morning on CBS This Morning: Dr. David B. Agus, author of The End of Illness (Free Press, $26, 9781451610178).

---

On Sunday on NPR's Weekend Edition: Darrel Waltrip, author of Sundays Will Never Be the Same: Racing, Tragedy, and Redemption--My Life in America's Fastest Sport (Free Press, $24, 9781451644890).




The Hunger Games: New Trailer & Cast Photo Shoot
Lionsgate released a new trailer for The Hunger Games, which "begins with Katniss (Jennifer Lawrence) giving her sister, Prim (Willow Shields), the mockingjay pin, a symbol used throughout Suzanne Collins' three books," according to the Hollywood Reporter, which noted that there "are also very brief glimpses of the tributes training for the games, and even a couple of shots from the Games themselves, which fans have not seen much of yet."

THR also offered a behind-the-scenes peek at the cover shoot for this week's print issue, which features "director Gary Ross and never-revealed details about the fast-approaching pop culture phenomenon, in theaters March 23."



TV Casting: Masters of Sex
Michael Sheen (The Special Relationship; The Queen) has replaced Paul Bettany in the lead role of Showtime's adaptation of Thomas Maier's book Masters of Sex: The Life and Times of William Masters and Virginia Johnson, the Couple Who Taught America How to Love, the Hollywood Reporter wrote. Lizzy Caplan (New Girl) co-stars as Johnson in the pilot, which is being directed by John Madden (Shakespeare in Love) and starts production next month in New York.



Books & Authors
Book Brahmin: Kristina McMorris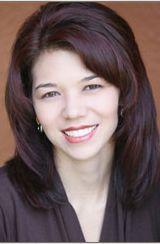 Kristina McMorris is the author of Bridge of Scarlet Leaves (Kensington, February 2012), the story of a Caucasian violinist who secretly elopes with her Japanese-American boyfriend the night before Pearl Harbor is bombed--then joins him when he is interned at a war relocation camp. Her first novel, Letters from Home, was inspired by her grandparents' wartime courtship. She has worked as a weekly TV host since age nine, and lives in the Pacific Northwest with her husband and two sons, where she refuses to own an umbrella.
On your nightstand now:
Two lovely ARCs, Sarah McCoy's The Baker's Daughter and Erika Robuck's Hemingway's Girl, and, like the rest of America, Erin Morgenstern's The Night Circus.
Favorite book when you were a child:
Are You There, God? It's Me, Margaret by Judy Blume. "We must increase our bust" became my preteen mantra; in fact, it might still be.
Your top five authors:
Sara Gruen for Water for Elephants, which solidified my choice to write historicals; Ruta Sepetys for Between Shades of Gray, because her book continues to haunt me; Markus Zusak for The Book Thief, a heart-wrenching poem of a novel; Jodi Picoult, the queen of inspiration and first pages; and Alma Katsu for mesmerizing me with her page-turner The Taker.
Book you've faked reading:
The Bible in my required Religion 101 class in college. There. I finally said it. I shall now await the bolt of lightning to strike me down.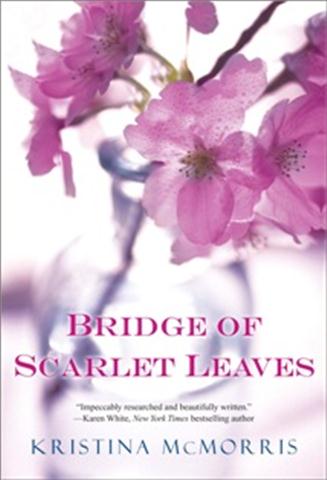 Book you're an evangelist for:
Like Oprah with The Color Purple, I hand out copies of Between Shades of Gray as if it's required reading. Any novel that begins with "They took me in my nightgown" yet manages to guide the reader through every page, even historical atrocities, with a sense of hope is a work that needs to be shared.
Book you've bought for the cover:
The Last Will of Moira Leahy by Therese Walsh (hardcover). Eerily beautiful, just like the story.
Book that changed your life:
Not a book, but letters. I was a non-reader/non-writer six years ago, when my grandparents' World War II courtship letters inspired me to pen Letters from Home. The couple's wrinkled, yellowed, endearing pages changed the course of my life. Later, it was World War II letters again, this time written by Japanese Americans in U.S. internment camps, that helped shaped my next novel, Bridge of Scarlet Leaves. As the daughter of a Japanese immigrant father and Caucasian American mother, I truly believe--all clichés aside--that it's a book I was meant to write.
Favorite line from a book:
Death, the narrator, on war: "I've seen so many young men over the years who think they're running at other young men. They are not. They are running at me." --Markus Zusak, The Book Thief
Book you most want to read again for the first time:
I'm feeling a bit repetitive here, but I have to say The Book Thief. It's one of the few books that have brought me to tears, and the only one I ever felt compelled to reread the minute I finished it.


Book Review
Review: Restoration
Restoration by Olaf Olafsson (Ecco, $14.99 paperback, 9780062065650, February 7, 2012)
When Olaf Olafsson isn't serving as an executive v-p at Time Warner, he writes critically acclaimed novels (Walking into the Night; Absolution) and short stories (Valentines). His literary skills bring Restoration to life on a windy Tuscan hilltop north of Florence.
Just prior to the outbreak of the Second World War, Alice, a British ex-pat living in Italy, meets and marries Claudio Orsini, much to the shock and disappointment of the family, who believe he is beneath her. When they are looking for a place to live, a friend points them to a tumbledown ruin. Claudio looks out the window at the unplanted fields and the meandering river and says, "This is Paradise." So begins the novel's first restoration, as they devote themselves entirely to the land and its outlying tenant farms, bringing it all back to its original splendor. In time, they have a son, Giovanni, and their happiness is complete--until Alice gets restless.
In another story interwoven with Alice's, Kristin, a young woman from Iceland who studied in Copenhagen and wishes to become an artist, goes to Rome and connects professionally and romantically with Robert Marshall, a Renaissance expert and art dealer. Marshall finds work for her at his studio and soon learns that, in addition to being a fine artist, she is a meticulous restorer--perhaps even better than he is: the second restoration.
In the summer of 1940, war looms ever closer to Tuscany. Alice, lonely and bored, goes back to Rome to visit friends and reconnects with an old boyfriend. Her frequent trips there leave her with not only a tragic loss, but also a crushing burden of guilt. To make matters worse, Robert Marshall witnesses her indiscretion and exacts a hard price for his silence. He asks her to hide a painting--a Caravaggio--that he has sold to the Germans. What neither of them knows is that it is not really a Caravaggio; Kristin has painted it as a vengeful act to humiliate Marshall for his having left off being her lover. Kristin soon realizes the cost of what she has done and travels to the Orsinis' villa to destroy the painting. What happens then is a faithful rendition of the ravages of war and the unintended consequences of one's actions.
Olafsson lovingly describes the countryside, the crops, climbing roses and wisteria, the horse-drawn carts – all the charms of Tuscany, in intimate detail. Restoration also shows the reader the permutations of love betrayed, and the enormous losses that war will claim. --Valerie Ryan
Shelf Talker: Two women come together in a wartime tale of passion, betrayal and revenge in Tuscany.


Deeper Understanding
Robert Gray: When a Book & the World Intersect
Attila Ambrus was released Tuesday after 12 years in a Hungarian prison. He is now 44 years old. That may not seem like breaking news in the publishing industry, but it is to this former bookseller. Attila is more than just a character in a book I read seven years ago.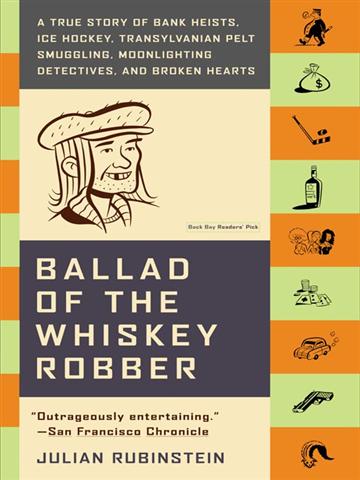 For the past week, I've been communicating with Julian Rubinstein, author of Ballad of the Whiskey Robber: A True Story of Bank Heists, Ice Hockey, Transylvanian Pelt Smuggling, Moonlighting Detectives and Broken Hearts (Little, Brown, 2005). He traveled to Hungary for the release of his friend and the subject of his book.

Yesterday, Rubinstein observed that Attila "has been part of my life for 13 years now, so this is all still sinking in for me, has been quite intense, still only two days since his release.... I met Attila in a private apartment of a friend last night. Only the few people closest to him were there. He hadn't spoken to any media yet (though erroneous reports about him are all over the news.) There's no easy way to describe what it's like to be so close to someone who's a piece of living history and who's also so vulnerable. He was always an anachronism. He has the 'betyar' (bandit) honesty and a purity that was still there last night. Those of us who care about him are just hoping right now that he finds a way to make a life for himself."

There's the man, and then there is Rubinstein's book, which is how I met Attila. We all have that personal list of books we feel like we "discovered"; books we recommend to people who later come back and say, "I never would have found that anywhere else." Then it becomes their discovery.

When I was a bookseller, Ballad of the Whiskey Robber was one of those titles I could sell to almost anyone--men, women, readers, nonreaders, even people who claimed they didn't like nonfiction. Sometimes I found myself saying it "reads like a novel" (a meaningless, if effective, handselling point if ever there was one), though had this book been a novel, the author would probably have been advised to tone down its larger-than-life details.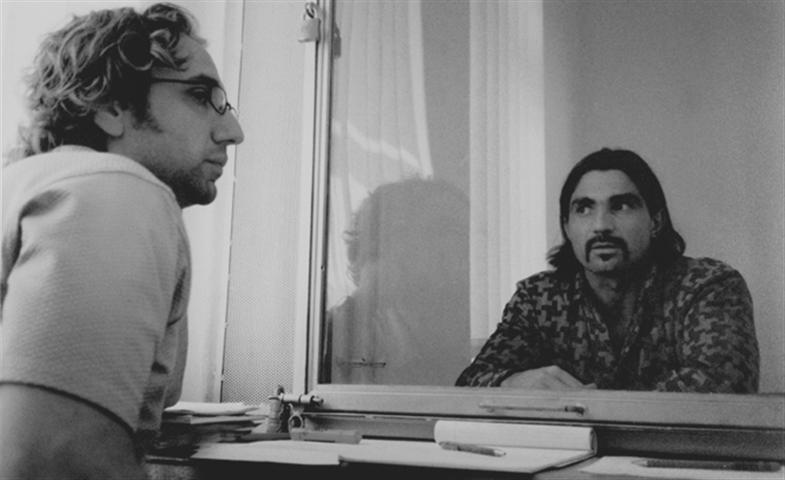 A Transylvania-born Hungarian, Attila defected from Romania to Hungary in 1988. He struggled initially to find his way in Budapest, but evolved over time from a poverty-stricken refugee who owned only the clothes on his back to a janitor/Zamboni driver for a hockey team, a building superintendent, a pelt smuggler, a willing--if inept--professional goalie (he once gave up 88 goals in six games) and, ultimately, one of Budapest's most successful bank robbers and a modern-day legend.

Because of his penchant for drinking whiskey before making his "unorthodox requests for withdrawal," he was dubbed the Viszkis Rabló (Whiskey Robber) by the host of the TV show Kriminális, who also noted that Attila robbed institutions by "asking for the money--because that's how he does it: he asks."

Given the turbulent state of the country's political structure and economy at the time, Attila's reputation was burnished by generally good publicity. An editorial in the Hungarian daily Magyar Hírlap, for example, suggested Attila was attacking an unjust system: "He didn't rob a bank. He just performed a peculiar redistribution of the wealth, which differed from the elites only in its method."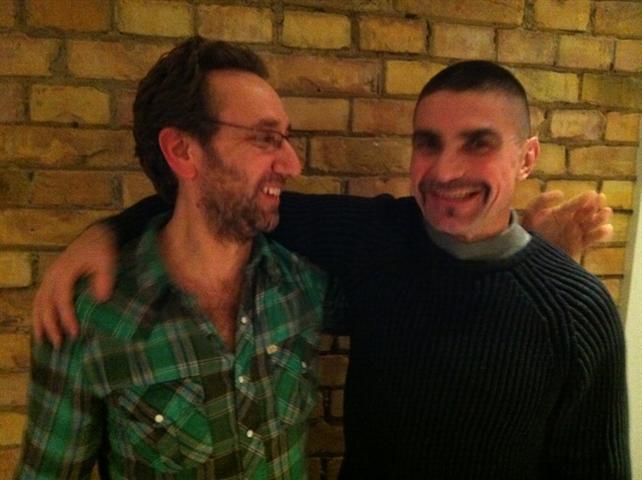 In an e-mail last week, Rubinstein noted that "Attila's crime spree so obviously struck a chord with people disillusioned about the corruption in the political and banking system in nascent capitalist Hungary. Attila's robberies of state-owned banks as his choice target drove this point home."

You can learn more about Attila's backstory on Rubinstein's dedicated website, which includes a 2007 prison interview and an audio clip of Eric Bogosian and Gary Shteyngart performing a scene from the book.

But this is neither a book review nor a handselling seminar. This is simply a moment to consider the ripple effect a book can have on one reader; to reflect on the manner in which words and the world intersect; to realize that the fascinating and entertaining Attila Ambrus in Ballad of the Whiskey Robber is also an ex-convict facing the harsh realities of a country quite unlike the one he knew before he went to prison.

Although I only know Attila through Rubinstein's book, this week I do feel a small link to his world and it is more than a reader's connection. So tonight, for what it's worth, I'm raising a glass to toast the Whiskey Robber and his newfound, complicated freedom.--Robert Gray (column archives available at Fresh Eyes Now)