Shelf Awareness for Friday, February 17, 2012

Editors' Note
Presidents Day
In honor of the Presidents Day holiday, this is our last issue until Tuesday, February 21. See you then!


News
Authors Guild Calls Out Amazon for 'Predatory Pricing'

The Authors Guild has added its voice to the debate about Amazon's pricing policies. In a statement released on its blog yesterday, the group contended that "in Amazon's hands, predatory pricing can be a particularly potent weapon."

The organization noted that "through creative use of its capital and ever-growing market power, by compelling publishers to participate in its free book-of-the-month club for Kindle owners, by requiring public libraries to redirect their patrons to Amazon's commercial website to borrow books for their Kindles, by starting an imprint to compete for authors now published by the largest commercial houses, and, no doubt, by countless uses of its powerful database of consumer behavior, Amazon continues to tighten its grip on the book industry. Its ambitions haven't scaled back, and Barnes & Noble, still in the game (in no small part because of its success with the Nook), remains its most significant impediment."

While refraining from calling itself B&N's "champions, or at least we aren't their champions by choice," and expressing preference for a "far more diverse and robust retail landscape for books" that includes local bookstores, the Authors Guild called B&N "book publishing's sole remaining substantial firewall.... A truly competitive, open market has no indispensable player that can call the shots. The book publishing industry has such a player, and Amazon is poised and by all appearances eager to use its muscle to rip up the remaining physical infrastructure of book retailing and the vital book-browsing ecosystem it supports."



Obituary Note: Anthony Shadid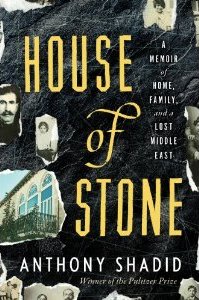 Anthony Shadid, a Pulitzer Prize-winning foreign correspondent and Beirut bureau chief for the New York Times who "had long been passionately interested in the Middle East, first because of his Lebanese-American heritage and later because of what he saw there firsthand," died yesterday on assignment in Syria, the Times reported. He was 43. Shadid was the author of three books, including House of Stone: A Memoir of Home, Family, and a Lost Middle East, which is scheduled to be released next month by Houghton Mifflin Harcourt.

Update: Houghton Mifflin Harcourt has moved the release date up to February 28, 2012.


Canada Reads!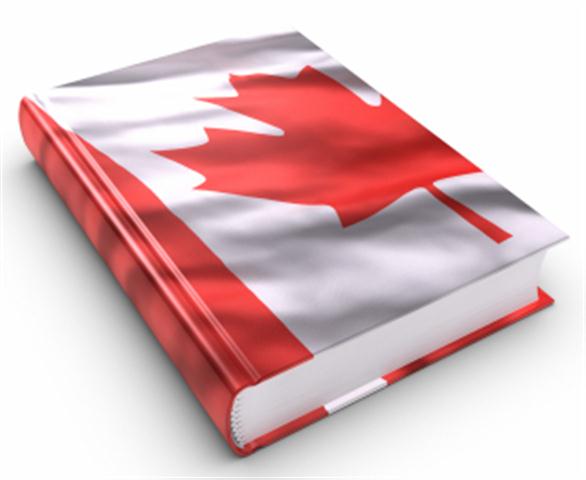 During the week of January 23-29 this year, a total of 3,405,687 books were "sold or circulated" in Canada (compared to last year's total of 2,714, 946), according to results of the second annual National Book Count. Book sales and library loans were tracked by a partnership of booksellers and library systems and the data compiled by the National Reading Campaign, the National Post reported.

This year, e-books were included for the first time and consisted of 10% of all books sold in English-speaking Canada and 3% of all loans were via digital formats. Other highlights:


1,153,081 print books were sold by retailers including Indigo Books & Music, Amazon.ca and other national chains, as well as more than 260 independent bookstores across the country. English-language print book sales for the week increased 4% over 2011.
111,053 English-language e-book sales were counted.
2,141,553 print books were borrowed from 28 participating public library systems 63,196 e-books were downloaded. Canadian libraries saw an 8% increase in print circulation and a 50% increase in digital circulation for an overall increase of 9% total circulation for libraries that participated in 2011 and 2012.


Newtown Bookshop Closing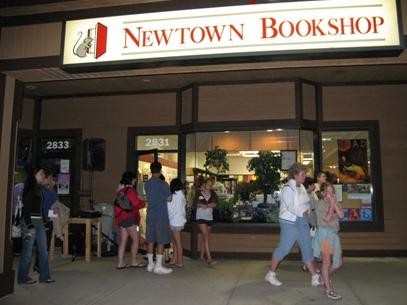 Newtown Bookshop, Newtown, Pa., is closing, owner Christine Godshall told customers yesterday in an e-mail. Godshall bought the store five years ago when it was in danger of closing.

Late last year Newtown Bookshop had indicated on its website that the store was "at a crossroads. With the struggling economy and the rise of e-books, sales are down significantly. In spite of having many regular loyal customers and successful events, we may have to make some very difficult choices in January."

Godshall said she would miss being "part of Newtown in this special, literary way. Handing a book to a customer and saying, 'I think you'll like this one,' was so gratifying and exciting."

She urged customers to support other independent bookstores, writing, "If you find yourself considering a digital reader, please take a moment and think about which company you wish to see become even more powerful (and then buy anything but a Kindle). Seek out indie bookshops anytime you travel, on your lunch hour, when you visit family and friends. I encourage you to explore Doylestown Bookshop in Doylestown and Farley's Bookshop in New Hope. These proudly independent shops not only sell e-books on their websites, they have staffs that rival our own in book-related knowledge and passion."




Pohlman Named Open Road Publisher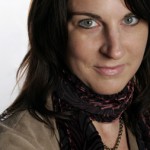 Effective March 5, Tina Pohlman, former v-p and publisher at Crown, will join Open Road Integrated Media as publisher, leading the company's editorial services, expansion into new verticals and acquisition of new titles.

"Open Road has built a world-class editorial and acquisition team," said co-founder and CEO Jane Friedman. "Tina is an incredibly talented and accomplished publisher and editor whose entrepreneurial spirit is a perfect fit for the digital culture at Open Road. We are excited to have her be our publisher as we continue to expand our program."



Foyles Unveils New E-Bookshop and App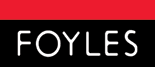 U.K. bookseller Foyles has teamed with txtr to launch a new
e-bookshop
and an
app
, which is available on both Android and iOS devices, the
Telegraph
reported.
Sam Husain, Foyles's chief executive, called the development "the next step in our on-going journey to serve our customers with a choice of books, across the widest possible range, in every format."


Notes
When Oscar Met Indie: Encore's Book-to-Film Survey

The booksellers at Encore Books, Yakima, Wash., love movies, "but we love books more. Every year the Academy honors the actors and directors and everyone else involved in movie-making, but they almost never recognize the books... and the beloved characters in those books... that make so many of their films possible."

To address this oversight, Encore has created a book-themed Academy Award ballot--based on the Oscar nominations in six categories--and is asking voters to choose the books and characters they deem Oscar-worthy, with one cautionary note: "When voting, please remember to vote based on the book, not the movie." The Oscar polls close at midnight February 25 and results will be unveiled the following day on Encore's Facebook page.




Nebraska Indies & the 'Romance of a Local Bookstore'
A pair of independent bookstores in Lincoln, Neb., are proving the "romance of a local bookstore is still attractive to many Lincolnites," the Daily Nebraskan reported, noting that even in an increasingly digital age for readers, "a substantial number believe that bookstores are still vital cultural community hubs for book lovers."


"A physical book is extremely important because it's a physical cultural interaction to give someone a book, to trade and to discuss," said Dustin Rymph of Indigo Bridge Books. "That's why a brick and mortar bookstore will remain culturally relevant until they can't stay afloat.... This particular store has a diverse and dedicated base of regulars that see the value (of the store). We'll have this swearing graphic novel book club that's sitting next to a Bible study on the same night."

Cinnamon Dokken, owner of A Novel Idea Bookstore, lauded the advent of Facebook as a community-building tool: "I was very wary of using Facebook at first because I didn't want it to be some smarmy marketing scheme that has no soul to it. But I've been so delighted that it mimics the experience in the shop so well.... It reminds me that there's nothing wrong with that medium. It all depends on how it's used."

Rymph observed that "in the sense of 'give me convenience or give me death,' I guess we are obsolete. But in a sense of something that's culturally important, absolutely not. Culture and community are still important to people and if all we had was Amazon, there would be no such thing as culture and community."




A Three-Hour Pilgrimage to Parnassus Books
"So why was it so important to drive three hours south to see a small storefront bookstore in a crowded neighborhood near a shopping mall on the west side of Nashville, Tenn.?" asked Linda Negro in an Evansville, Ind., Courier & Press article chronicling her pilgrimage to Ann Patchett's newly opened Parnassus Books.


"Perhaps it was my way to pay homage to books, which have entertained me from the first day I imagined myself riding on the back of My Friend Flicka or solving mysteries with Nancy Drew as a child," she suggested, adding: "No matter that I have fully embraced the digital age, there is just something about the importance of the presence of bookstores that celebrate authors and draw them together with their readers to talk books."

Negro observed it "wasn't just that the trip created a nice diversion in the heart of winter; I just had to witness what it would take for author Ann Patchett to succeed, where large corporations, with economic analysis at their fingertips, fell victim to bankruptcy." And even though she "didn't go out intending to buy a stack of books," ultimately she "did plunk down $75 for a friend, who is even more passionate than I, to become a 'friend' in support of the bookstore."



Book Trailer of the Day: Diary of a Mad Fat Girl
Diary of a Mad Fat Girl by Stephanie McAfee (NAL).


Media and Movies
Media Heat: Bookseller-Author Ann Patchett on Colbert
Monday morning on the Today Show: Bethenny Frankel, author of A Place of Yes: 10 Rules for Getting Everything You Want Out of Life (Touchstone, $16, 9781439186916). She will also appear on CNN's Showbiz Tonight. Note: Bethenny Ever After, season three of her Bravo reality series, premieres Monday night.
---
Monday on the View: M. William Phelps, author of Never See Them Again (Kensington, $25, 9780758273383).
---
Monday night on the Daily Show: Alan Huffman and Michael Rejebian, co-authors of We're With Nobody: Two Insiders Reveal the Dark Side of American Politics (Morrow, $15.99, 9780062015778).
---
Monday night on the Colbert Report: Ann Patchett, author of State of Wonder (Harper, $26.99, 9780062049803).


TV: Orange Is the New Black; Scruples
Online film and TV service Netflix will produce 13 episodes of a new comedy series based on Piper Kerman's memoir, Orange Is the New Black: My Year in a Women's Prison, Bloomberg reported, noting that the show is from Jenji Kohan (Weeds).

---

Michael Sucsy (The Vow) will direct ABC's drama pilot Scruples, based on the 1978 bestseller by Judith Krantz. Deadline.com reported that the project, which has Natalie Portman and Tony Krantz on board as executive producers, "marks the pilot debut for Sucsy, who co-wrote, directed and executive produced the Emmy and Golden Globe-winning HBO movie Grey Gardens."



Books & Authors
Awards: Diamond Dagger; Malice Domestic's Agatha Shortlists
Frederick Forsyth won the Crime Writers Association's Diamond Dagger award, which is presented annually to an author whose career is "marked by sustained excellence" and and who has "made a significant contribution to crime fiction published in the English language, whether originally or in translation." Forsyth will be honored at a ceremony later this year.

Peter James, chair of the CWA, said Forsyth "is a hugely deserving recipient and The Day of the Jackal remains one of the greatest thrillers of our times. He has set a new standard of research-based authenticity with his writing, which has had a major influence both on my work and on many of my contemporaries in the crime and thriller field. We are very thrilled that he has accepted this award."

---

Finalists have been named for this year's Agatha Awards, which honor the "traditional mystery." Winners will be announced April 28 at a banquet during Malice Domestic 24 in Bethesda, Md.



Book Brahmin: Esi Edugyan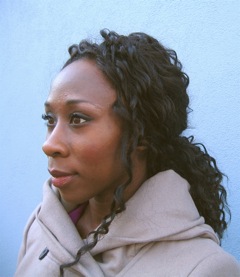 Esi Edugyan's most recent novel, Half-Blood Blues (Picador, February 28, 2012), won the 2011 Scotiabank Giller Prize and was longlisted for the 2011 Man Booker Prize, the Rogers Writers Trust Fiction Prize and the Governor General's Award for Fiction. She lives in Victoria, British Columbia.
On your nightstand now:
'Twixt Land and Sea by Joseph Conrad. I'm on "The Secret Sharer" right now, which I can't believe I haven't read before. Conrad is an absolute master of atmospherics. I'm also reading What to Expect: The First Year.
Favorite book when you were a child:
A.A. Milne's When We Were Young. It was my sister's favourite book; I would snatch it up before bedtime and be delighted when she couldn't find it.
Your top five authors:
Leo Tolstoy, Jane Austen, George Eliot, Mordecai Richler and Roberto Bolaño.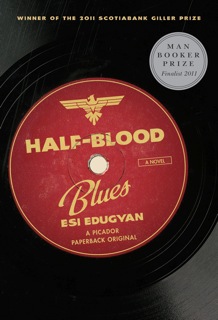 Book you've faked reading:
Half-Blood Blues.
Book you're an evangelist for:
Roberto Bolaño's 2666. I've bought countless copies and thrust them on everyone I know. He breaks all the rules to splendid effect.
Book you've bought for the cover:
David Foster Wallace's Brief Interviews with Hideous Men.
Book that changed your life:
Dostoevsky's Crime and Punishment. This was one of the first "adult" books I read. After years of dross, it was a revelation.
Favorite line from a book:
"The world is what it is; men who are nothing, who allow themselves to become nothing, have no place in it." --V.S. Naipaul.
Book you most want to read again for the first time:
Tolstoy's Anna Karenina.
photo ©Steven Price


Book Review
Review: Religion for Atheists
Religion for Atheists: A Non-Believer's Guide to the Uses of Religion by Alain de Botton (Pantheon, $26.95 hardcover, 9780307379108, March 6, 2012)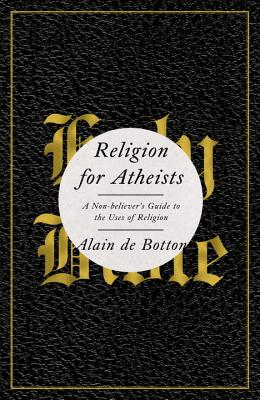 Alain de Botton (How Proust Can Change Your Life) has written another provocative consideration of one of life's conundrums: the significance of religion in the lives of nonbelievers. "This is a book for people who are unable to believe in miracles, spirits or tales of burning shrubbery," he says on the first page of Religion for Atheists, and then proceeds to extol the wisdom of religions, if not their doctrines, focusing on eight significant areas where religion has a great deal to offer nonbelievers: community, kindness, education, tenderness, pessimism, perspective, art and architecture.
"Religions seem to know a great deal about our loneliness," de Botton says of community; in decrying our alienation from one another, he suggests there may well be great benefit derived from a communal meal, citing the Catholic Mass as a symbolic example. Additionally, he claims, the Jewish Day of Atonement (Yom Kippur) is "one of the most psychologically effective mechanisms ever devised for the resolution of social conflict." He is buoyed by the fact that most religious rituals (save funerals) are cheerful occasions tailored to enhance community. Christianity also offers an antidote to pessimism by setting its sights faithfully and firmly on the life to come, he tells us. No matter what this vale of tears might visit upon us, we may still be consoled by that hope and confidence.
De Botton's section on education is particularly salient: "Religions understand the value of training our minds with the same rigour that we are accustomed to applying only to the training of our bodies," he writes. He cites the Zen Buddhist tea ceremony as "one of its most significant pedagogic moments," as important to Buddhists as the Mass is to Catholics. He also notes that all major faiths encourage religious retreats as a way to create a space where people may go away from ordinary life and find "inner restoration," in contrast to the secular world's spas, replete with hot-tubbing couples, plush robes, toiletries made from aromatic herbs and other forms of emphasis on the physical rather than the spiritual.
In this way, de Botton, an unrepentant atheist, goes through his eight categories of human behavior and endeavor. His approach, entertaining and enlightening, provides the thoughtful reader with endless enjoyment and an insight into de Botton's beliefs as well as his generous appraisal of the beliefs of others. --Valerie Ryan
Shelf Talker: A confirmed atheist brings insight and understanding to how religion may enhance the lives of nonbelievers.


Deeper Understanding
Robert Gray: Launching a Bookish Presidents Day Campaign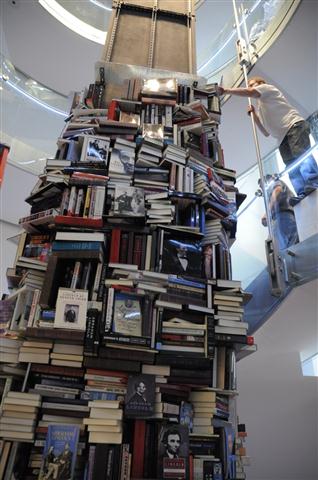 It all began a few days ago when I saw photos of a 34-foot high tower of books about and by Abraham Lincoln. No, this wasn't some Borgesian vision. The three-story structure occupies the lobby of Ford's Theatre Center for Education and Leadership in Washington, D.C.--which is set to open this weekend--and features approximately 6,800 books.

At first I just marveled at the tower, but quickly I realized there was something else embedded in my first impression of that monument to words and history and leadership. It was a realization that books are, and always have been, central to how we as Americans perceive George Washington and Abraham Lincoln, from the time we were little kids through our school years and well into adulthood. Perhaps the exchanging of books about Washington and Lincoln as gifts could be, and should be, how we celebrate Presidents Day.

Why, I wondered, do we not, as an industry, own this weekend? Let Hallmark and FTD have Valentine's Day, but the book trade has a logical claim, with clear historical precedent, on the third weekend in February. It's long past time, my friends, to launch a bookish Presidents Day campaign.

As children, we all read the story of little George chopping down a cherry tree and, despite his destiny as a politician, not being able to tell a lie. We also read about young Honest Abe reading by candlelight and splitting logs for a living with his axe. (Editor's note: Children may now be confused by that last item, if their primary image of our 16th president's axe-handling skills comes from the recent trailer for Abraham Lincoln: Vampire Hunter).

Booksellers have long benefited from the popularity and handselling potential of the hundreds of books about these two legendary presidents, including perennial contemporary favorites like Team of Rivals: The Political Genius of Abraham Lincoln by Doris Kearns Goodwin and Lincoln by David Herbert Donald; Washington: A Life by Ron Chernow and His Excellency: George Washington by Joseph Ellis. I used to work with a great history/biography handseller who could turn almost any customer question (including "Where are your restrooms?") into an enthusiastic conversation, often culminating in the sale of, for example, David Hackett Fischer's Washington's Crossing.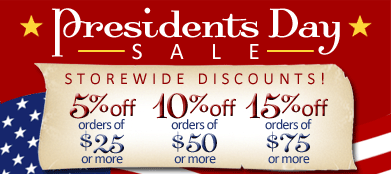 Can't we retrofit that profitable passion for great historical reads onto a holiday weekend that really needs a cultural facelift? Where are the promotions for curing winter cabin fever by reading Lincoln books? Last week my e-mail inbox was absolutely deluged with Valentine's Day advertisements and event notices from booksellers. This week is notable for its dignified, even presidential, silence. I did notice the Presidents Day e-book sale from Sourcebooks on the website for Village Books, Bellingham, Wash., and a 20% off sale at Harvard Bookstore, Cambridge, Mass. I'm sure there are others, and no doubt the Abraham Lincoln Bookshop in Chicago will do well.

But the book trade could certainly elevate an otherwise dismal Presidents Day retail celebration, which is now primarily known for its endless stream of bad commercials for stuff like cars (foreign as well as domestic), mattresses and home spas. Two days ago, I drove past a George Washington impersonator hawking discounts for a strip mall furniture store. He appeared to be in a minor territorial dispute with a rotund, male Statue of Liberty recommending an income tax preparer.

We could do better.

In fact, we can do anything we choose because the rules are flexible by definition. Strict constructionists will note that Presidents Day is something of a fable to begin with, since it was cobbled together as one of several holidays changed by the 1968 Uniform Monday Holiday Bill "to create three-day weekends and increased sell-a-thon opportunities," as the Christian Science Monitor recently described the festivities, adding that Honest Abe's birthday was never part of the federal holiday and the "name of the celebration on the third Monday in February remains 'Washington's Birthday,' as is clearly stated on the cover of the legislation."

So why not start the campaign today? I'm almost serious. Imagine just three bookstores creating an impromptu Presidents Day book gifting promotion for customers on Facebook or Twitter this weekend. To paraphrase Arlo Guthrie, they may think it's an organization. And can you imagine 50 bookstores doing so next year? Friends, they may think it's a movement... and that's just what it is.--Robert Gray, contributing editor (column archives available at Fresh Eyes Now)