Shelf Awareness for Friday, March 30, 2012

News
Book Stall, Random Reps Honored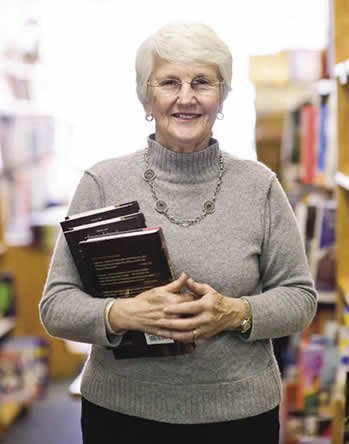 Congratulations to the Book Stall at Chestnut Court, Winnetka, Ill., and to Ann Kingman and Michael Kindness, who have won Publishers Weekly's Bookseller of the Year and Reps of the Year awards, respectively.

This year the Book Stall is celebrating its 30th anniversary under the ownership of Roberta Rubin and 75 years since the founding of the original Chestnut Court Bookstore.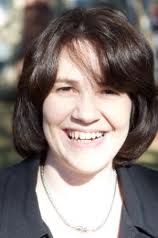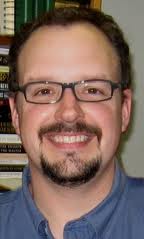 Kingman and Kindness are the New England sales representatives for the Random House adult list. They also have a devoted following for their Books on the Nightstand blog and podcast, and in 2010 launched the first Booktopia retreat, which will expand to three locations this year.

The winners will be the subject of stories in PW's April 30 pre-BEA issue and will be honored at a ceremony during BEA.



Survey: Who in the World is Buying E-Books?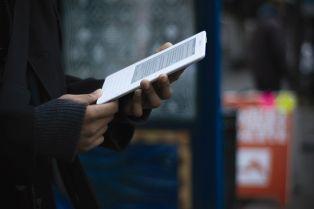 Australia, India, the U.K. and the U.S. lead the world in e-book adoption rates, with more than 20% of respondents saying they purchased e-books during the six months prior to a recent survey conducted by Bowker Market Research's Global eBook Monitor. The study tracked consumer attitudes to and purchasing of e-books among the online population in 10 countries. Respondents in France (5%) and Japan (8%) were the least likely to have purchased an e-book.

The Monitor noted that although purchase behavior varied by country, awareness was relatively consistent, with more than 80% percent of respondents in each country aware that it is possible to digitally download a book.

In most countries surveyed, men were more likely than women to buy an e-book, though the U.S. was an exception, with 22% of female respondents having bought an e-book in the past six months, compared to 18% of men. In almost all markets, older respondents were less likely to have recently bought an e-book. Purchase rates in the U.S. were highest in the 25–34 age group.

Key findings from the research will be presented and debated at two webinars hosted by the BISG on April 2 and April 23.



Obituary Note: Harry Crews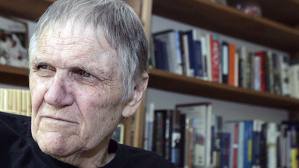 Harry Crews, "whose novels out-Gothic Southern Gothic by conjuring a world of hard-drinking, punch-throwing, knife-fighting, snake-oil-selling characters whose myriad physical, mental, social and sexual deviations render them entirely normal and eminently sympathetic," died Wednesday, the New York Times reported. He was 76.
photo: theglobeandmail.com


Libros Schmibros Moves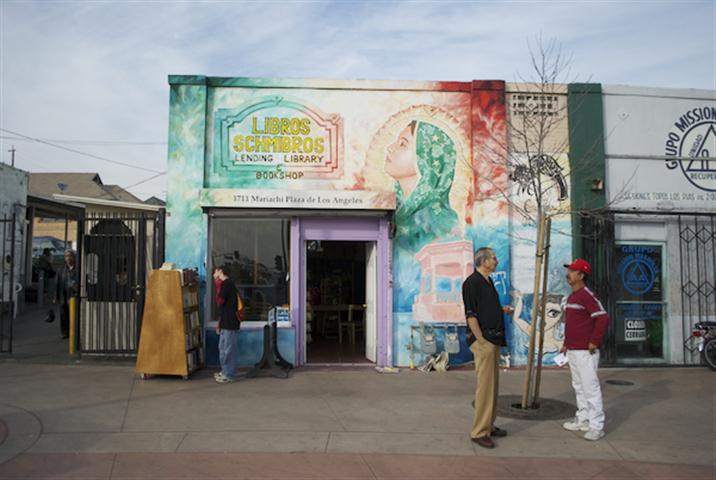 A bookstore with one of our favorite names has moved: Libros Schmibros, a lending library and bookstore, has opened in new quarters in Boyle Heights in Los Angeles, LAStreetsBlog reported. The new location is smaller than its old space but "lends itself to new opportunities," co-founder David Kipen said, because the store is on Mariachi Plaza with some pedestrian space outside. The spot also should have more foot traffic because it's very close to a Metro Gold Line subway station.
Libros Schmibros will also have "a quasi store-opening party," as LAStreetsBlog put it, on April 19 when it hosts a party for New California Writing 2012 (Heyday Books), for which Kipen wrote the foreword.
Photo by Kris Fortin


Bookshop with a Mission Sets Opening Date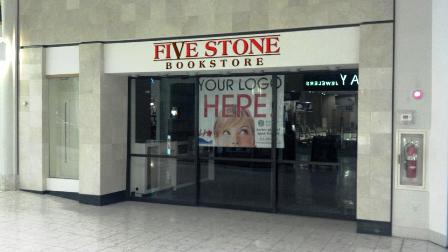 Five Stone Bookstore, Lebanon, Pa., has scheduled its soft opening for April 30 in a former Waldenbooks location at the Lebanon Valley Mall. Bookselling This Week reported that co-owners Bryan Foster and T. Charles "Chuck" Garman "will have a strong community focus and a mission to help those in need."

"I'm a believer that an 80% perfect plan done quickly is much better than a 100% perfect plan done too late," said Foster. "Chuck is much more on the other side of the equation. We balance each other well. I get him to get moving on ideas that aren't perfect and he gets me to plan a little more before executing."

At the store's grand opening May 5, Foster and Garman will promote "a national charity with headquarters in the area that helps children in sub-Saharan Africa who are living with HIV/AIDS," BTW wrote. The event reflects of the bookshop's overall mission. "Our business is selling books; our mission is helping people," said Foster.



Notes
Image of the Day: Prospective Booksellers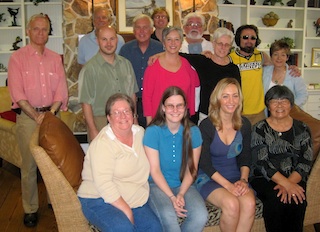 From as far away as Warwick, N.Y., and Santa Barbara, Calif., prospective booksellers gathered on Amelia Island, Fla., last week to discuss trends in the industry and learn about the business of bookselling at the Owning a Bookstore spring workshop retreat sponsored by the Bookstore Training Group of Paz & Associates and the American Booksellers Association. Some 14 trainers addressed a range of issues, from retail best practices to learning how to serve customers with e-readers. Pictured, in front (from l.): Toni McKnight, Nelle Robb, Sarah Johnson, Sharon Hoshida; middle: trainer Mark Kaufman, Devin Phinney, Mary Ann Peters, Ann Berlin, Joseph Justin, trainer Donna Paz Kaufman; back: Thorne Donnelley, Emmett McDonough, Mark Zolezzi, Tom Roberts.


Garrison Keillor: Bookstore Cashier?
"I need to learn to work the cash register. It can't be that hard, can it?" Garrison Keillor said during a media tour of the new location for his Common Good Books at 38 S. Snelling Avenue in St. Paul, the Minneapolis Star Tribune reported. Keillor suggested that he might be spending more time on the sales floor.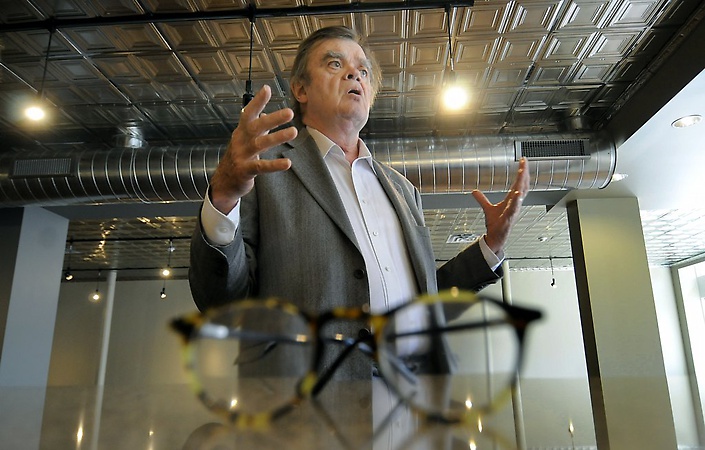 When the shop debuted in 2006 at its former location on Cathedral Hill, the celebrity proprietor said he "just kind of opened it, and walked away. But this... this is a place you could stay at for a long time. I don't know where I'll hang out--I'll need a desk." Common Good Books is planning a "festive three-day grand opening in May" after its soft opening next month, the Star Tribune wrote.

The Pioneer Press noted that Keillor said he moved the bookstore because the Selby Avenue location was "too small, in the basement, invisible," but his commitment to owning an indie bookstore remains strong.

"If you are an author who grew up in the stacks of the Anoka public library, you owe it to people to try it one more time," he said. "I want a place where kids can hold books in their hands and find things you can't find browsing the Amazon site.... I've lost an obscene amount of money as a bookstore owner, but it's all fine. I would like to break even. I'm tired of being a no-profit commercial enterprise."
photo: Pioneer Press: Richard Marshall


Durango's 'Belle Époque' for Local Authors
Noting that a "Belle Époque is upon Durango," the Herald reported that "an astonishing number of authors, both aspiring and arrived," now claim the Colorado city as their home.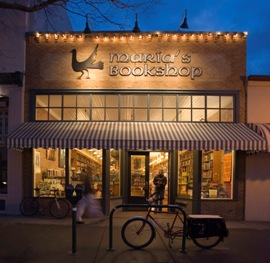 "We actually have an entire shelf display for local authors," said Jane Costello, inventory manager of Maria's Bookshop. "There are about 30 to 40 local authors--that I know of personally."

Libby Cowles, Maria's community relations manager, added: "I probably talk to a local writer once a day--whether they're first approaching us to get their book in the store, or arranging a signing, or just seeking advice about whether to publish through e-books versus print books."

Holli Pfau's Glad Dog Press published her book Pure Gold: Adventures with Six Rescued Golden Retrievers last September, and Cowles noted that it was "hugely successful," making Maria's top 10 bestseller list for 2011.

"Whatever the future of the publishing industry, every author interviewed for this article said that without Maria's Bookshop, the future of authors in Durango would be bleak," the Herald wrote.

"They're just wonderful community patrons. Boy, are we blessed to have them in our town," said Pfau.



Marketing Moves at HarperCollins
Effective April 19, Carrie Bloxson is joining HarperCollins as v-p of marketing. She has been at NYC & Company, where she was responsible for the digital product roadmap and earlier worked at BravoTv.com, MTV.com and Oxygen.com. She was also an adjunct professor in advanced web design and multimedia at Parson, where she earned an M.F.A.
---
Effective April 9, Brianne Halverson is joining the It Books and Harper Design marketing department as associate director of marketing. She has worked in the Morrow publicity department for five years.


Book Trailer of the Day: The Naptime Chef
The Naptime Chef: Fitting Great Food Into Family Life by Kelsey Banfield (Running Press), a book that grew out of the author's blog, thenaptimechef.com.


Media and Movies
Media Heat: Anne Tyler on Morning Edition
This morning on NPR's Morning Edition, in her first broadcast interview in almost 35 years: Anne Tyler, author of The Beginner's Goodbye (Knopf, $24.95, 9780307957276).
---
Tomorrow on NPR's Weekend Edition: Yogi Berra and Ron Guidry discuss Driving Mr. Yogi: Yogi Berra, Ron Guidry, and Baseball's Greatest Gift by Harvey Araton (Houghton Mifflin Harcourt, $26, 9780547746722). The inimitable pair will also appear on ESPN's Baseball Tonight tomorrow night.
---
Saturday on NPR's Weekend Edition: Christopher Moore, author of Sacre Bleu: A Comedy d'Art (Morrow, $26.99, 9780061779749).
---
Sunday on CBS's Sunday Morning: Patti Smith, author of Woolgathering (New Directions, $18.95, 9780811219440).


Game of Thrones: 9 New Clips from Second Season
The second season of Game of Thrones, based on the series by George R.R. Martin, begins this Sunday at 9 p.m. on HBO, which is sharpening its swords and whetting viewers' appetites with nine sneak preview clips from the first two episodes, Indiewire reported.



Movie Trailer: Rise of the Guardians
DreamWorks Animation released a trailer for Rise of the Guardians, a movie based on the Guardians of Childhood YA series that William Joyce co-writes with Laura Geringer. Joyce, who won an Oscar this year for The Fantastic Flying Books of Mr. Morris Lessmore, is also co-directing the animated feature that will open November 21 for the holiday season. Rise of the Guardians features the voices of Chris Pine, Isla Fisher, Hugh Jackman, Alec Baldwin and Jude Law.

"Judging by the trailer (which is surprisingly long for an animated movie that doesn't debut until Thanksgiving), the singular Joyce design work is on full display--that slightly cartoon-y, slightly retro look, that looks charming on the page but feels positively enchanting in motion," Indiewire noted.



Books & Authors
Awards: Arabic Fiction; Orwell Prize
Rabee Jaber won the $50,000 International Prize for Arabic Fiction, often called the "Arabic Booker," for his historical novel The Druze of Belgrade, the Guardian reported. Judges praised the book "for its powerful portrayal of the fragility of the human condition through the evocation of a past historical period in highly sensitive prose."

---

A longlist of 17 books has been announced for the £3,000 (US$ 4,768) Orwell Prize, which recognizes work that comes closest to George Orwell's ambition "to make political writing into an art." The winner of will be named on May 23.



Book Brahmin: Kira Peikoff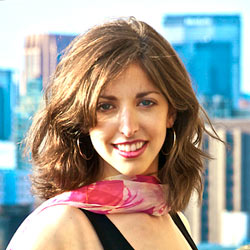 Journalist Kira Peikoff has written for the New York Daily News, Newsday, the Orange County Register and New York magazine. Inspired by her experience reporting from the White House in 2006, as President Bush denied federal funding for embryonic stem cell research, she wrote the thriller Living Proof (Tor Books, February 28, 2012). She lives in New York City and is working on her second thriller.
On your nightstand now:
Defending Jacob by William Landay, The Imperfectionists by Tom Rachman and I Knew You'd Be Lovely by Alethea Black.
Favorite book when you were a child:
A Wrinkle in Time by Madeleine L'Engle. I re-read it recently and it was just as good as I remembered.
Your top five authors:
Victor Hugo, Ayn Rand, Michael Crichton, Isaac Asimov and Curtis Sittenfeld.
Book you've faked reading:
I don't know if I ever faked it, but I couldn't get through Lolita. I couldn't stand a whole book from his perspective.
Book you're an evangelist for:
Recently, I've been telling everyone to read Before I Go to Sleep by S.J. Watson. It's one of the most gripping novels I've read. Also, I like to recommend an under-appreciated novel by Ira Levin called This Perfect Day. It's a dystopian thriller in the vein of Brave New World, but better.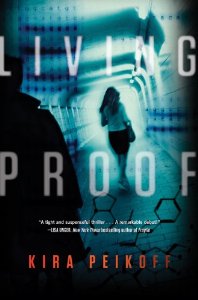 Book you've bought for the cover:
The Time Traveler's Wife by Audrey Niffenegger. The little girl next to a man's empty shoes intrigued me. It turned out to be one of my favorite novels.
Book that changed your life:
Atlas Shrugged. I read it in college, when I was living away from home for the first time and deciding whether to embrace the philosophy I was raised with. It was always important to me--and to my parents--that I come to my own independent conclusions. After I finished the book, I finally knew the answer.
Favorite line from a book:
Does a play count? I love the lines from Cyrano de Bergerac by Edmond Rostand that speak to his love of life and total integrity:
"To travel any road under the sun, under the stars, nor doubt if fame or fortune lie beyond the bourn--Never to write a line I have not heard in my own heart; yet with all modesty to say: 'My soul, be satisfied with flowers, with fruit, with weeds even, but gather them in the one garden you may call your own.' "
Book you most want to read again for the first time:
The whole Harry Potter series. J.K. Rowling is brilliant at plotting and pacing. I know I'll re-read the books again, and this time, even though I won't be surprised, I'll have the pleasure of studying just how she sets up all those exciting twists and turns.
Book you've read with the most clever hook:
Frederic Brown's noir murder mystery called The Far Cry. It starts and ends with the same exact paragraph, which cryptically reveals the identity of the killer. The words take on a whole new meaning at the end of the book and will make you gasp. I have a lot of respect for any writer who can pull that off.


Book Review
Review: The Book of Madness and Cures
The Book of Madness and Cures by Regina O'Melveny (Little, Brown, $25.99 hardcover, 9780316195836, April 3, 2012)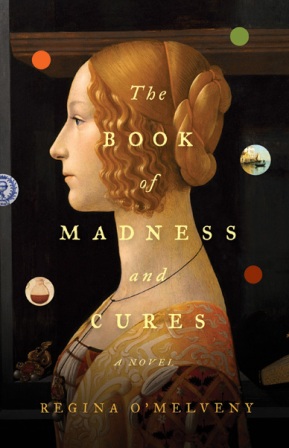 Gabriela Mondini, a young woman living in 16th-century Venice, was taught the art of physick by her father, and before he abruptly left their home, she was allowed to treat women patients--afterward, though, the local guild has banded together against her, banning her for practicing medicine because of her gender. This is the premise driving the debut novel by Regina O'Melveny, The Book of Madness and Cures.
At 30, bereft of her profession and still mourning the death of her lover, Gabriela tires of inactivity and the importunate demands of her mother to assume a "normal" life, find a husband and start having children. She decides to go in search of her father, whose enigmatic letters stopped some time ago without explanation. She had been helping him with his magnum opus, The Book of Diseases, and she wants to continue the work, but not without her father. So she gathers provisions for an extended journey and convinces her servants, Olmina and Lorenzo, to accompany her as they set off for parts unknown in search of a man whose mental state--based on his final letters--is questionable.
As they make their way across Europe, occasionally stopping with friends and acquaintances of Gabriela's father, the journey assumes the proportions of a pilgrimage. The three follow clues in the letters as they traverse Switzerland, Germany, France, Scotland, the Netherlands and finally Morocco. Is Gabriella's father going mad and, wishing to spare her and her mother the sight of his diminishing powers, simply gone forever?
At many stops on the journey, all three wish for nothing but to be back at home in Venice. Despite their longing, they persevere; what they find, and what they have lost, form the heart of the story. O'Melveny's meticulous research into Renaissance life throughout Europe turns the novel into a painless history lesson; her grasp of medical lore, herbs and potions of the era is an irresistible combination of alchemy, real medicine and witchcraft. --Valerie Ryan
Shelf Talker: In Renaissance Venice, a young female physician sets out to find her father and to discover the reason for his flight.


Deeper Understanding
Robert Gray: I'm Reading as Fast as I Can!
Maura Kelly sparked a flurry of online commenting, sharing and retweeting this week with her "Slow-Books Manifesto" piece for the Atlantic. "In our leisure moments, whenever we have down time, we should turn to literature--to works that took some time to write and will take some time to read, but will also stay with us longer than anything else," she wrote.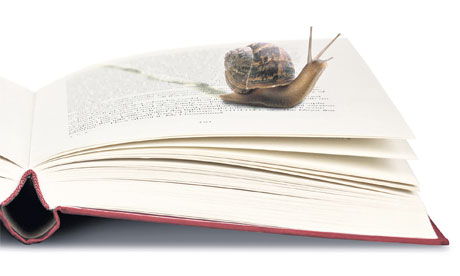 The enthusiastic and "real-time" electronic call and response struck me as deliciously ironic, given her censure of the "Fast" entertainment we are subjected to on "the screens that blare in every corner of America (at the airport, at the gym, in the elevator, in our hands)."

And yet, by nature and temperament, I have always been a slow reader and tend to agree with her manifesto, even if I harbor considerable reservations about the dismissal of "non-literary books" and "emphasis on literature."

Before shattering my readerly innocence by accepting a bookseller's job in the early 1990s, I was a lingerer over pages, paragraphs and sentences of the books I loved. I underlined and committed excessive marginalia. I read passages aloud to people I liked, saying, "Listen to this."

I could have been a poster child for the Slow Book Movement before there was one, though as Malcolm Jones pointed out a couple of years ago, the "phrase 'slow reading' goes back at least as far as the philosopher Friedrich Nietzsche, who in 1887 described himself as a 'teacher of slow reading.' The way he phrased it, you know he thought he was bucking the tide. That makes sense, because the modern world, i.e., a world built upon the concept that fast is good and faster is better, was just getting up a full head of steam."

In Michael Ondaatje's The English Patient, Hana receives this advice: "Read him slowly, dear girl, you must read Kipling slowly. Watch carefully where the commas fall so you can discover the natural pauses. He is a writer who used pen and ink. He looked up from the page a lot, I believe, stared through his window and listened to birds, as most writers who are alone do. Some do not know the names of birds, though he did. Your eye is too quick and North American. Think about the speed of his pen. What an appalling, barnacled old first paragraph it is otherwise."

During my slow reading years, I was habitually monogamous, spending a month with a book, three months with an author's works. Most of those habits became seriously compromised, however, when I entered "the trade" and quickly adopted their bookishly promiscuous ways along with a professional need for reading speed.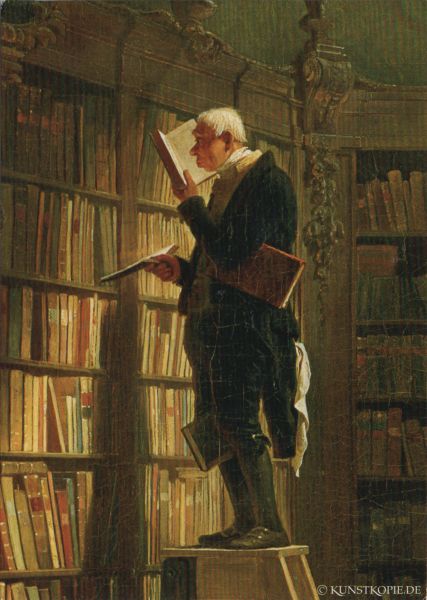 For a long time now, I have juggled several books at once--good books and bad books; print books, e-books and audiobooks--while ever casting a covetous gaze toward other tempting titles within reach on shelves and online. There have been far too many one-night-reads, when I scanned 50 pages and bailed.

Despite these ongoing betrayals of my slow reading heritage, I've tried to remain faithful to the ancestral tomes as well (currently slow re-reading Our Mutual Friend by Charles Dickens). It may not be enough.

A booklover's life is a complicated affair. As a professional reader--which is what booksellers and editors become--I don't have a vested interest in the titles that land on my desk incessantly, though I begin each with hope and the desire for love. Page one is always virginal.

Books are, in fact, irresistible to me. Always have been. Can I read them all? No. But within the considerable limitations of my ability, time and attention span, I'm reading as fast as I can. Except, of course, when I'm reading... slowly.

As I said, it's complicated. What does that mean?

Not this: "The average person reads between 200 to 400 words per minute. By at least tripling your reading speed you would possess a much wider and more flexible range of reading rates and experience for the first time the thrill of DYNAMIC COMPREHENSION. It is like watching movie."--Evelyn Wood Reading Dynamics

This: Reading is journey. On any trip, sometimes I go fast and sometimes slow. The key lies in not choosing one speed over another permanently (you'll hit a tree), but learning how to shift gears. Yesterday, I was reading and writing at high speed in upstate New York. Today I downshift to Our Mutual Friend and will spend an afternoon in 19th century London. I can even see the road sign coming into view. Caution: Slow Reader Ahead.--Robert Gray, contributing editor (column archives available at Fresh Eyes Now)
top photo: Steve Caplin