Shelf Awareness for Friday, April 13, 2012

News
Justice Department Suit: Apple Responds; B&N Stock Battered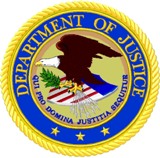 A day after the Justice Department filed suit against Apple and five publishers over the agency model for e-books, Apple, which has not settled, called the charges of collusion "simply not true."

Quoted in the Wall Street Journal, Apple spokeswoman Natalie Kerris said, "The launch of the iBookstore in 2010 fostered innovation and competition, breaking Amazon's monopolistic grip on the publishing industry." She said, too, that the company uses something like the agency model in other areas. "Just as we've allowed developers to set prices on the App Store, publishers set prices on the iBookstore," she said.

---

Wall Street has a clear idea of winners and losers in the Justice Department's suit: on double the usual volume and on a strong day for the Dow, Barnes & Noble shares fell 6.4%, to $10.98, near a 52-week low, and down 17% this month.
The Wall Street Journal said that the the drop "reflected the broad sentiment in the publishing world that Amazon.com is likely to emerge a far stronger competitor in the fast-growing e-book business now that it once again will be able to discount digital books."

Forrester analyst James McQuivey said that heavy e-book discounting resulting from the suit creates "a huge problem for Barnes & Noble. Amazon is building a tremendous customer relationship that they can monetize across many categories of goods, not just books. Even if they decide to take a hit on e-books, they can find other places to make up that margin. Barnes & Noble doesn't have that same luxury."

In building its digital business over the past several years, B&N has made major investments that have soured Wall Street and is projected to have an operating loss of $62 million this fiscal year, which ends April 28.

In other suit news, the Journal quoted one publishing executive who predicted a return by some or all of the publishers to the wholesale model for selling e-books. And even if some publishers retain the agency model, they may still have to discount "if the pricing gap is too large on heavily discounted titles on Amazon." From a strictly financial point of view, publishers would benefit from greater sales of e-books on a traditional sales basis, even if heavily discounted.




Richard Russo Is Featured Speaker for ABA's Day of Education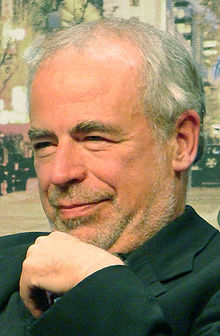 Author Richard Russo will be the featured speaker for the opening day plenary of ABA's Day of Education at BookExpo America on June 4. He will be interviewed by broadcaster and author Lynn Sherr. Bookselling This Week reported that the plenary session, "Why Indies Matter," will focus on the "evolving role of the author amid the significant, ongoing changes that are fundamentally altering the book industry."

"As is clear from last December's New York Times op-ed, Richard Russo is not only a gifted novelist, but is also a thoughtful and provocative observer of our industry," said ABA CEO Oren Teicher. "In the truest sense, the book business begins with the writer, and we are especially grateful that Richard Russo will be able to discuss the changing role of authors in this vital--and unsettled--period in publishing with an interviewer as skilled and experienced as Lynn Sherr."



J.K. Rowling: Novel's Title Unveiled; New Website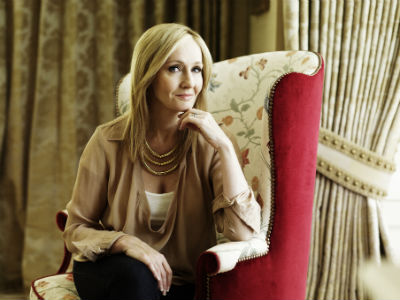 J.K. Rowling's upcoming novel for adults will be titled The Casual Vacancy, the Bookseller reported, adding that it will be published worldwide on September 27 in hardcover, e-book, audio download and CD.

Publisher Little, Brown called the novel a "blackly comic, thought-provoking and constantly surprising" tale of what happens in the English village of Pagford after parish council member Barry Fairweather dies unexpectedly. "Pagford is, seemingly, an English idyll, with a cobbled market square and an ancient abbey, but what lies behind the pretty facade is a town at war."

Rowling has also launched a new website.





Nook Simple Touch with GlowLight to Debut in May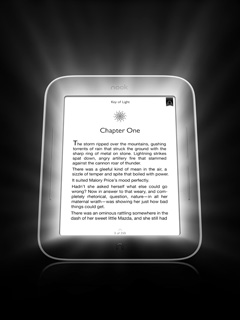 Barnes & Noble confirmed yesterday that its new Nook Simple Touch with GlowLight can now be pre-ordered at $139 and will be available in stores and for home shipment beginning May 1.



William Boyd Takes on 007 Assignment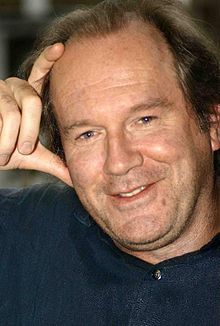 The Ian Fleming estate announced that William Boyd, author of Any Human Heart, will write the next James Bond novel. The Guardian reported that the third author--after Sebastian Faulks and Jeffrey Deaver--to accept a 007 assignment called it a "once in a lifetime challenge.... For me the prospect appeared incredibly exciting and stimulating."

Boyd added that he plans to set the novel in 1969, returning to "classic Bond." It will be published in the fall of 2013, 60 years after the publication of the first Bond novel, Casino Royale.



Grisham on New Book: Half of Sales Will Be Digital
Bestselling novelist John Grisham told CBS This Morning he expects half of the sales for his latest book, Calico Joe, to be digital, a number he calls "astonishing." In the interview, Grisham also expressed concern for the future of bookstores.

"We're always going to have books," he said. "Getting hurt in all of this is bookstores. We're losing bookstores like crazy. Book sales are down overall because we lost 800 stores last year with Borders. We've lost 2,000 stores in the last 15 years."



Notes
Image of the Day: Wait, Wait...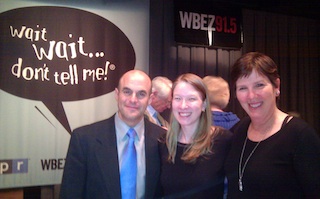 Last week at a taping of NPR's Wait, Wait... Don't Tell Me at the Chase Auditorium in Chicago: (from l.) Peter Sagal, host of the show; Emily Ecton, a writer and producer on the show and author of Project Jackalope (Chronicle); and Becky Anderson, president of the American Booksellers Association and owner of Anderson's Books in Naperville and Downers Grove, Ill.


Bookmans a Finalist in NRF Video Contest
Bookmans Entertainment Exchange, which has six locations in Arizona, is one of the 10 finalists in the National Retail Federation's video contest, "What Is Retail?" Bookselling This Week reported that Harrison Kressler, the company's media producer, created the two-minute video "that captures the essence of Bookmans."

"I was hired to promote us on a local level, and now I get a chance to promote us on a national level," he said. "It's hard to fit all of what Bookmans is in two minutes. We love what we do, we are passionate, and our customers are so much a part of who we are."

This round of the contest ends Sunday at 12 p.m. EST. BTW noted that anyone interested in voting for Bookmans can log in to the NRF website and "cast 10 votes each day, until the end of the contest. The winning company will be awarded $25,000, but Kressler is more focused on spreading the word about the business and growing its customer base."



IPNE: 'Embracing the Past, Imagining the Future'
The Independent Publishers of New England will sponsor an educational and networking conference April 27 and 28 in Boxborough, Mass., with the theme "Embracing the Past, Imagining the Future." IPNE is inviting publishers, ranging from new self-publishers to established mid-size houses, to attend.

Speakers and panelists at the New England Publishing Conference will cover a range of topics, including book marketing, publicity, production, distribution, digital publishing, rights, finances, book trailers and more. Featured speakers are Chris Morrow, general manager of the Northshire Bookstore, Manchester Center, N.Y., and Shelf Awareness contributing editor Robert Gray.



Book Trailer of the Day: The Book of Madness and Cures
The Book of Madness and Cures by Regina O'Melveny (Little, Brown).


Media and Movies
Media Heat: Convocation of The Presidents Club
Today on Andrea Mitchell Reports: Nancy Gibbs and Michel Duffy, authors of The Presidents Club (Simon & Schuster, $32.50, 9781439127704). The authors will also be on NBC's Chris Matthews Sunday Show.

---

Tomorrow on Fox & Friends: Carol Higgins Clark, author of Gypped (Scribner, $25, 9781439170311).
---

Tomorrow on NPR's Weekend Edition:
Ross Douthat, author of Bad Religion: How We Became a Nation of Heretics (Free Press, $26, 9781439178300)
A.J. Jacobs, author of Drop Dead Healthy: One Man's Humble Quest for Bodily Perfection (Simon & Schuster, $26, 9781416599074)
Philip Kerr, author of Field Gray (Penguin, $16, 9780143120728)
---

Tomorrow on NPR's Weekend All Things Considered: Robin Gaby Fisher and Angelo J. Guglielmo Jr., authors of The Woman Who Wasn't There (Touchstone, $26, 9781451652086).

---

Sunday on CNN's Weekend Early Start: Stephen W. Hines, author of Titanic: One Newspaper, Seven Days and the Truth That Shocked the World (Cumberland House, $16.99, 9781402256653).
---

Sunday on CBS's This Morning: Tim Maltin, author of 101 Things You Thought You Knew About the Titanic . . . but Didn't! (Penguin, $15, 9780143119098).
---

Sunday on CBS's Sunday Morning: Vicki Riordan, author of Encore Performance: How One Woman's Passion Helped a Town Tap Into Happiness (Atria, $24, 9781451643480).
---

Sunday on PBS's Moyers & Company: Eric Alterman, author of The Cause: The Fight for American Liberalism from Franklin Roosevelt to Barack Obama (Viking, $32.95, 9780670023431).




TV: Spies of Warsaw
BBC America will co-produce the British miniseries Spies of Warsaw, based on Alan Furst's novel, Deadline.com reported. The project, starring David Tennant (Doctor Who) and Janet Montgomery (Black Swan), was adapted by Dick Clement and Ian La Frenais. The cast also includes Anton Lesser, Burn Gorman, Richard Lintern, Dan Fredenburgh, Ludger Pistor, Ann Eleonora Jørgensen and Jan Pohl.

In the U.S., Spies of Warsaw will air as part of BBC America's Dramaville programming block. BBC America is co-producing with Fresh Pictures, Apple Film for TV Poland in association with Arte France and BBC Worldwide.



Movie Visuals: First Look at Serena
Production has begun on Serena, the film version of Ron Rash's novel directed by Susanne Bier and starring Jennifer Lawrence. Indiewire noted that "a first look at Lawrence and her co-star Bradley Cooper has emerged. This is what they look like in old-timey clothes, and yeah, they look pretty damn good."



Books & Authors
Awards: Impac Dublin Shortlist
Finalists for this year's €100,000 (US$131,096) Impac Dublin Literary Award, presented annually with the objective of promoting excellence in world literature, have been announced. The winner of one of the world's richest literary awards will be named June 13. The shortlisted titles are:

Rocks in the Belly by Jon Bauer
The Matter with Morris by David Bergen
A Visit from the Goon Squad by Jennifer Egan
The Memory of Love by Aminatta Forna
Even the Dogs by Jon McGregor
Matterhorn by Karl Marlantes
Landed by Tim Pears
Limassol by Yishai Sarid, translated from Hebrew by Barbara Harshav
The Eternal Son by Cristovão Tezza, translated from Portuguese by Alison Entrekin
Lean on Pete by Willy Vlautin




Book Brahmin: Mary Albanese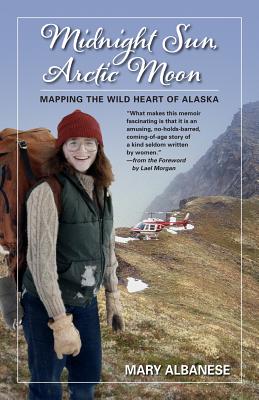 In 1977, Mary Albanese impulsively left New York fresh out of college to become a bush teacher in Alaska. Unable to get a teaching job, her sense of adventure propelled her even further into a career as an arctic geological explorer. After 10 years, she moved south and became involved in adoption, and wrote To Romania, with Love: Saving the World One Child at a Time. Albanese's new book, Midnight Sun, Arctic Moon: Exploring the Wild Heart of Alaska (Epicenter Press, April 1, 2012), chronicles her life in Alaska--bold, outrageous and dangerous.
On your nightstand now:
Steve Jobs by Walter Isaacson. I appreciate that Jobs isn't made to look like a saint. The reality of his life is far more interesting.
Favorite book when you were a child:
The Count of Monte Cristo by Alexander Dumas. When I read this book as a young teen, it made me realize that others (even adults) felt as outraged by injustice as I did.
Your top five authors:
Graham Green, Helen Hooven Santymer, Wallace Stegner and Adrienne Dines, an Irish wit with a smoking pen. If I veer into crime fiction, it would be something by Meg Gardiner with her feisty heroines and edgy humor.
Book you've faked reading:
In high school, I skimmed Anna Karenina to impress a guy. Of course it backfired (he was more interested in the tragic Anna than in me), and I have had an aversion (no doubt completely unfair) to Tolstoy ever since.
Book you're an evangelist for:
The Seed from the East by Bertha Holt. This is the true story of how Harry and Bertha Holt went to Korea in the 1950s to adopt some children and ended up starting an agency that eventually placed over 50,000 orphans with families. When I adopted my kids from Holt in the 1980s, I became friends with Bertha Holt, and got her nominated for a Nobel Peace Prize. After it went to Gorbachev that year, I discovered she hadn't even been told she had been in the running. Her response to the news floored me when she calmly asked, "Which senator did you get to put my name forward?" This told me two things; first, that she knew the process (apparently she had been nominated before) and second, that the award was far less important than her work. At that moment, I knew I was standing in the presence of greatness.
Book you've bought for the cover:
The Horse Whisperer by Nicholas Evans. The title alone made me reach for my wallet.
Book that changed your life:
Tisha: The Story of a Young Teacher in the Alaska Wilderness by Robert Specht and Ann Purdy. The summer I was trying to get a teaching job in Alaska, my aunt sent me this book, and it inspired me to work even harder to go to the far north. Years later, I was working as a field geologist in eastern Alaska and came across Ann Purdy who was living in a rough-hewn cabin. She was saltier than I expected and I can only imagine the job her biographer had in toning down her strong words and views for the book.
Favorite line from a book:
I've read and re-read the Mars trilogy--Red Mars, Green Mars and Blue Mars--by Kim Stanley Robinson so many times that the characters have come to feel like old friends. One character, John, periodically runs into his ex, which usually ends in the same arguments and fireworks. But eventually, he meets her and decides not to push her buttons. "Just knowing he could was enough." For me, that simple phrase says so much about the dynamics of relationships.
Book you most want to read again for the first time:
The Earth Abides by George Stewart. I love a book I can't predict, and this end-of-the-world novel is a doozy. It made me realize that science fiction writers are a lot like explorers because the nature of the work demands such ground-breaking spirit.
Book you found the most shocking:
Raptor by Gary Jennings is the story of a promiscuous and vengeful hermaphrodite during the fall of the Roman Empire. I doubt there is a single page of this sweeping tale that I could read out loud to my mother, so I probably shouldn't find this book irresistible. But I do.


Book Review
Review: Afterwards
Afterwards by Rosamund Lupton (Crown, $25 hardcover, 9780307716545, April 24, 2012)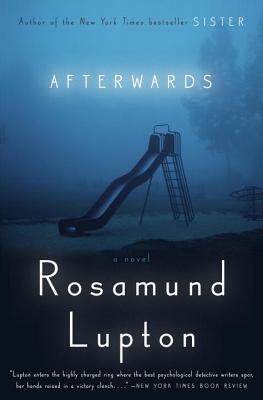 Rosamund Lupton (Sister) offers up an intricately plotted combination of thriller, speculative fiction and mother-daughter celebration in Afterwards. On an afternoon seemingly like any other, Grace Covey expects to collect her eight-year-old son, Adam, and 17-year-old daughter, Jenny, from their exclusive school and meet her husband to celebrate Adam's birthday. When the school building bursts into a fiery inferno and Grace runs into the blaze to save Jenny, the family's calm suburban life devolves into a nightmare.
Grace and Jenny wake up inside the local hospital--outside their badly burned, comatose bodies. They can hear and see everything that happens, but can only be seen or heard by each other. Grace must watch as doctors tell her distraught husband that she and Jenny may never wake up, while also providing guidance and emotional support to her daughter even though she herself has no idea how to explain their ghostly state or how to reawaken their bodies. Meanwhile, the police, labeling the incident as arson, receive evidence Adam started the fire. Grace believes her son has been framed by an adult intent on harming Jenny; so does her sister-in-law Sarah, a police investigator. Grace shadows Sarah's dogged and sometimes illegal investigation, learning disturbing information about the school she considered above reproach--as well as the tragic secrets behind her best friend's carefree exterior. The key to the mystery may ultimately lie with Jenny, however, driving Grace to help her daughter find the strength to remember the events surrounding the fire.
Lupton delivers a top-notch mystery with red herrings galore; even the most seasoned mystery reader will do a double-take at the arsonist's identity. However, the rich emotional topography is the most spellbinding feature in Afterwards. At its heart, Lupton's story deals with parents and children, the bonds that allow family members to share their joy and their pain and the struggle parents face between wanting their offspring to stay children forever and needing to let go. While clinging to her memories of Jenny's childhood, Grace is slowly forced to admit that her daughter has become an adult. As she watches Sarah's investigation, she realizes that her own feelings of inadequacy made her see her loving and fallible sister-in-law as cold and intimidating. Most touchingly, she sees the strength and intensity of her husband's love for her, a force that sustains their lives and yet is sometimes forgotten in the minutiae. Grace's narration addresses her husband, allowing the reader to walk in his shoes as well as share Grace's every thought.
Readers are encouraged to grab a box of Kleenex, put Mom on speed dial and discover what comes afterwards. --Jaclyn Fulwood
Shelf Talker Lupton follows Sister with an intricately plotted combination of mystery and fantasy in a love song to family ties.


Deeper Understanding
Robert Gray: Tabucchi, Saudade & Reader's Debt
"Have you read Antonio Tabucchi?"

I was asked this simple, yet deliciously complex question in 2001 by author Martha Cooley, my instructor that semester in Bennington College's MFA/Writing program. I responded by scribbling the unfamiliar name into a notebook, and subsequently acquired, as fast as possible, every book I could find before immersing myself in a new world. That is, after all, the best answer.

Have you read...?

It's something I've asked people hundreds of times during my life as a writer, bookseller, editor and, above all, reader. Evangelizing the works of authors I love is instinctive. That you are reading this means you know the feeling, too. We are the lucky ones. Maybe we should do this for a living. Oh yeah....

Only the best questions can do what Martha's did for me, however. Gradually, book by book and story by story, Tabucchi altered, ever so slightly, my perception of the world. Among many gifts, his fiction enveloped me in an atmosphere of pure "saudade," a Portuguese word he defined as the "melancholic nostalgia one feels for people, things, pleasures and times now lost."

There is a certain level of complete engagement I always aspire to--and rarely achieve--while reading. As I write these words, I'm listening to fado singer Mariza perform "Meu Fado Meu." Although her voice is recorded, I did hear and see her live in an extraordinary concert seven years ago. Without Tabucchi, I might never have understood (as much as I can) saudade; without saudade, the fado music tradition might have slipped by; without fado, no Mariza.

"Fado to the Portuguese people is like our national soul, but fado is universal and the language is not a frontier," she has said. "Fado is melancholic, but I prefer to call it melancholic happiness. A magical melancholic feeling."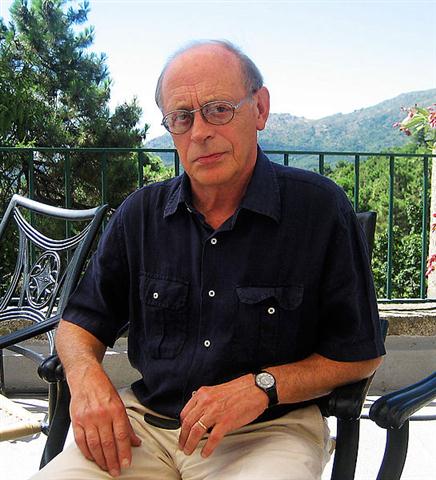 "Melancholic" is an apt description of my feelings when I learned about Tabucchi's recent death at 68. After reading the obituaries, I pulled his books from my shelves and flipped through them, searching for underlined passages, the only direct connection I could imagine; a reader's way of mourning.

Letters from Casablanca is irresistibly drenched in saudade. As you move from story to story, the realization gradually dawns that there really is no English equivalent for that word. "The Little Gatsby" is a literary game as well as a poignant look at creative and romantic failure. The narrator, whose own reality is debatable, is a one-book wonder of a novelist who entertains his friends by reciting the beginnings of other people's novels (Fitzgerald, Woolf) and is forever sidelined as an observer. Of his love interest, Nicole, he says, "You had a tragic sense of life, perhaps it was your insuperable selfishness." And later: "I would never have known how to write another [novel], even if everyone pretended to think the contrary, much less could I have written the story of our painful history." Of himself: "I was a character transmigrated from another novel, its stylization in a smaller dimension, without grandeur and without tragedy."

The narrator in Requiem: A Hallucination dreams of a torrid Sunday in Lisbon during which he ventures on a quest to meet a man (Fernando Pessoa) he calls "the greatest poet of the twentieth century," while acknowledging the shaky reality of his situation: "I'm dreaming but what I dream seems to me to be real, and I have to meet certain people who exist only in my memory."

Tabucchi furnishes and populates the spectral places he visits--a restaurant, a guesthouse, a museum, a train, even a cemetery--so deftly that he compels us to accept dream and memory without question, as we accept our own world, in which we appear to be sitting in a chair and reading these words. And his sense of humor often catches us by surprise. Someone described the tango as two sad faces, four happy feet. Tabucchi's writing, with its deft narrative touch and saudade, is something of a literary equivalent.

Rereading him, I was also calculating the reader's debt I owe Martha Cooley for asking that first question.

Have you read...?

Reader's debt is the best obligation imaginable. Even Wall Street hasn't figured out a way to monetize it with convoluted hedge fund word bundling schemes. Reader's debt always grows, and with great interest, for all parties involved in the transaction. It is an investment for the longest of terms--a lifetime.

Since I can never repay my reader's debt to Martha, I'll just have to keep spending lavishly by asking everyone who reads this column the simplest question once again: Have you read Antonio Tabucchi?--Robert Gray, contributing editor (column archives available at Fresh Eyes Now)