Shelf Awareness for Tuesday, June 12, 2012

News
Google Makes Deal with French Publishers, Authors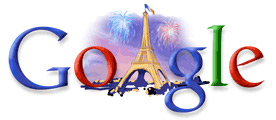 Google has reached an agreement with the main French publishers and authors associations by which Google will be able to sell digital version of books, ending six years of litigation, the New York Times reported. The groups--the French Publishers Association and the Societe des Gens de Lettres--have dropped lawsuits against Google. Publishers do not have to participate in Google's plan to sell e-books in France on Google Play, which has not yet been introduced there.

Philippe Colombet, head of Google Books France, commented: "Our hope is that these path-breaking partnerships will help jump-start the emerging French electronic book market." He said the company hoped to "export" the deal--"the only country where it had an industrywide book-scanning agreement in place to cover works that are out of print but still under copyright, a category that covers most of the world's books," the Times wrote.

Christine de Mazieres, managing director of the French Publishers Association, said that the agreement "respects our copyright law in France."

The deal is modeled on agreements between Google and Hachette Livre, owner of Hachette Group here, and La Martiniere, which owns Abrams, among other companies.




Sainsbury Buys HMV's Two-Thirds Stake in Anobii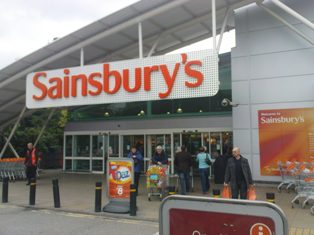 J. Sainsbury, the third-largest supermarket group in the U.K., has "entered the e-book and social network market" by buying HMV Group's 64% stake in Anobii, the Guardian reported.

Anobii has more than 600,000 users worldwide and stocks 60,000 e-books. Other partners are HarperCollins, Penguin and Random House. Sainsbury has made other investments in digital services, buying Global Media Vault, an online entertainment company, last year, and launching a music download service earlier this year.
In a indication of the toughness of the e-book market in the U.K., Sainbury paid all of £1 for its Anobii stake.




SFSU Bookstore to Be Leased Out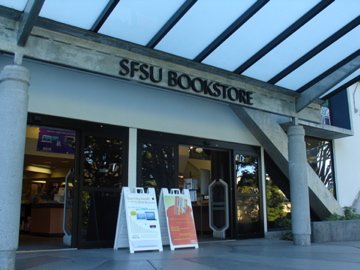 Sad news from San Francisco State University: the University Corporation Board has voted 7-1 to negotiate with Follett Higher Education Group to manage the SFSU Bookstore, which has been a well-run independent, nonprofit store and featured one of the country's largest general books departments at a college store.

General manager and CEO Rob Strong said that he expected a transition to take place this summer, as early as July, and that although the store "competed vigorously and honorably" to win the contract, he and the staff will work hard for a smooth transition. It's expected that staff members will be able to continue to work for Follett for at least a minimum period of time.

Part of the California State University system, which has been squeezed by the state budget crisis, SFSU decided four months ago to put up the bookstore for management bid. (A majority of the CSU system bookstores are leased.) The store received broad support from students and faculty as well as publishers and the independent bookstore community.

Incorporated in 1954, the SFSU Bookstore has been a leader in meeting the challenges of contemporary college stores. It has textbook rentals and has tested different supply chain models. It has a generous customer reward program. It was one of the first schools in California to create an iPhone app for buyback so that students could see live information on the value of the books they wanted to sell back. The store also allows for price comparisons of texts on its website with a variety of options for obtaining a text. It is the largest employer of students on the SFSU campus and one of the top five donors to the university.

The SFSU Bookstore's general books department has some 25,000 titles, with a "fiction wall," and is as large and well-stocked as many independent bookstores.

General books manager and buyer Ken White noted that his "first day on the job for the SFSU Bookstore was June 1, 2001, when I boarded a flight to Chicago for BEA. I hadn't even seen my desk yet! I've loved this job, it's wonderful to work with the students in an environment of higher learning. There's been a lot of professional growth for me as well, starting with joining the Northern California Independent Booksellers Association board of directors, and now serving as a board director of the American Booksellers Association. There have been monumental changes in our industry, as the old business models come under stress and new ones are tried out.

"Now it's come full circle: it was at BEA 2012 that I learned of the university's decision to lease our store to Follett. I'm sorry not to have been with my store colleagues on that day, yet profoundly grateful to be surrounded by my fellow booksellers, my friends at the ABA and our publishing colleagues."




Benka New Head of Academy of American Poets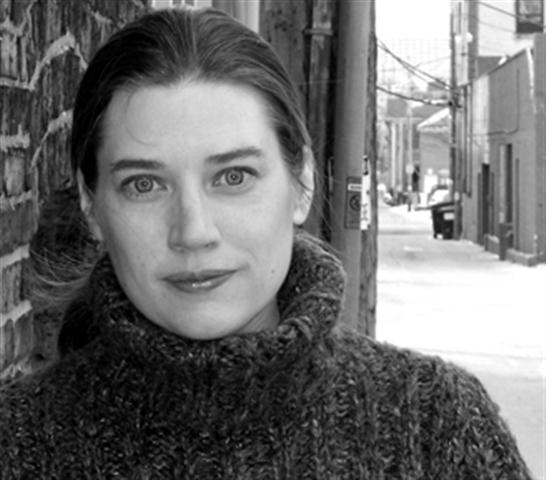 Effective July 16, Jennifer Benka is becoming executive director of the Academy of American Poets. She was most recently national director of development and marketing for 826 National in San Francisco, Calif. Earlier she was managing director of Poets & Writers. She is also a poet and has published two collections--Pinko (Hanging Loose Press) and A Box of Longing With Fifty Drawers (Soft Skull Press).
"American poetry tells the story of our country in unique and powerful ways," Benka said. "I'm honored to lead the Academy and to work with poets, readers, and educators to deepen our engagement with an art form that speaks to the human experience like no other."
Benka replaces Tree Swenson, who resigned earlier this year after a decade in the post to become executive director of the Richard Hugo House in Seattle, Wash.


Emily Pullen Becoming Manager of WORD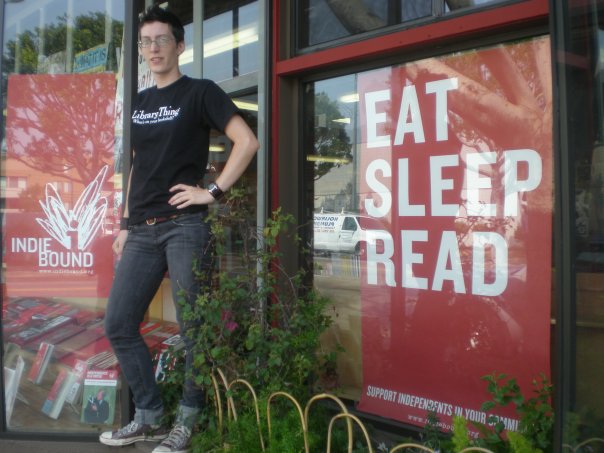 Effective at the beginning of July, Emily Pullen is joining WORD in Brooklyn, N.Y., as manager. She has been an assistant manager at Skylight Books in Los Angeles, Calif., for almost six years. She has served on the American Booksellers Association's Emerging Leaders Council, the ABA's Booksellers Advisory Committee and created the Corpus Libris blog. She also moonlights for independent publisher Two Dollar Radio. She may now be reached at emily@wordbrooklyn.com.

Pullen replaces Stephanie Anderson, who is becoming head of readers' advisory at the Darien Public Library in Darien, Conn.

Kerry Slattery, general manager and co-owner of Skylight, said, "Any bookstore that gets to have Emily Pullen on its staff is fortunate indeed. Her passion about books, bookselling and the book world in general is infectious--and she infuses professionalism and fun in all that she does. We will miss her greatly in Los Angeles, but are so pleased that in New York she'll be working with such a smart, forward-thinking bookstore as WORD."

WORD had a sartorial comment about Pullen, who often wears bowties: "WORD: Now with more bowties!"


BEA: Librarian Shout and Share
After walking the floor for a couple of days, librarian BEA attendees gathered for the fourth annual "Shout and Share" session near the end of the show. A panel of seven library collection development and media types had just eight minutes each to share as many titles they could. While the group anticipated Richard Russo, Michael Chabon, Barbara Kingsolver and other new books from bestselling authors, but the Shout and Share participants were especially adept at shining light on new gems.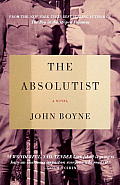 Moderator Barbara Genco, special projects manager at Library Journal, got things rolling by picking The Absolutist by John Boyne (Other Press, July). "I'm still in a Downton Abbey depression," she shared, but this World War I story (with white feathers of cowardice and a gay love triangle) helped ease that condition. She also mentioned the Unofficial Downton Abbey Cookbook by Emily Ansara Baines, to be published in September by Adams Media, which also published unofficial cookbooks for Harry Potter and Game of Thrones. Another book Genco suggested for those who like "food porn" as much as she does: Consider the Fork: A History of How We Cook and Eat by Bee Wilson (Basic Books, Oct.). Her crossover YA pick was Pirate Cinema by Cory Doctorow, published by Tor Teen in October.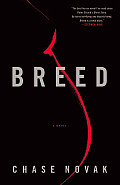 Next up, Alene Moroni, order collection manager, King County Library system, Wash., made an already frenetic pace seem more like a frenzy as she plowed through recommendation after recommendation. The Art of Procrastination by John Perry (Workman, Sept.) intrigued Moroni, although, she admitted, "I haven't had time to read it." She also pointed out the "Gatsbyesque" Life Among Giants by Bill Roorbach (Algonquin, Nov.) and Breed by Chase Novak, which she described as "Rosemary's Baby moves to the Upper East Side" (Mulholland Books, Sept.). Novak, incidentally, is the pen name of Scott Spencer, author of Endless Love and the National Book Award-nominated A Ship Made of Paper. Moroni also shared "cat poetry" from the forthcoming I Could Pee on This by Francesco Marciuliano (Chronicle, Aug.)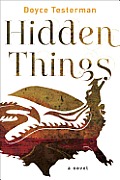 Offering the male perspective, Library Journal's "Books for Dudes" columnist Douglas Lord praised The Yard (Putnam, May), a debut thriller by Alex Grecian--heir to the Grecian Formula hair franchise, Lord joked, "but it's good." Under "escape reading," Lord recommended Dead Men by Richard Pierce (Overlook, May) and Hidden Things by Doyce Testerman (Harper Voyager, Aug.).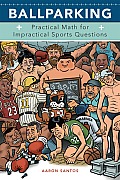 In nonfiction, he named Ballparking: Practical Math for Impractical Sports Questions by Aaron Santos (Running Press, May), for those who might ever wonder about things like the number of teeth lost by National Hockey League players (27,000).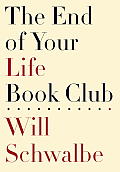 There was an murmur of agreement from attendees when Kaite Mediatore Stover, director reader's services, Kansas City Public Library, shared how she was moved by Will Schwalbe's BEA talk about The End of Your Life Book Club (Knopf, Oct.). "It's an unsentimental portrait of a man's love for his witty and wise mother going through chemo," she said. "We all fell in love with Will."
Stover's pick for Downton Abbey fans: The Age of Desire by Jennie Fields (Pamela Dorman Books, Aug.).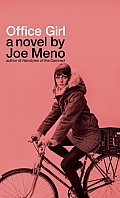 The New York Public Library's Miriam Tuliao started off with Office Girl, a debut novel about twentysomethings who start an art movement because office work would kill them, written by playwright Joe Meno with illustrations by Cody Hudson and photographs by Todd Baxter (Akashic, July).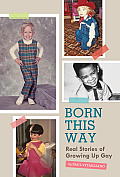 She also mentioned Born This Way: Real Stories of Growing Up Gay by Paul Vitagliano (Quirk, Nov.), an illustrated book featuring the experience of famous and not-famous people from across the LBGTO community. "I think we really need to get it for our libraries," she emphasized.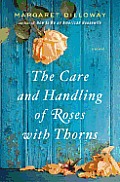 "Didn't you just choke up yesterday?" asked Robin Beerbower, from the Salem Public Library, Ore., referring to Jonathan Evison's discussion of his third novel, The Revised Fundamentals of Caregiving (Algonquin, Aug.) "It's obvious that this comes from both his heart and his soul," she added. Her women's book club pick was The Care of Handling of Roses with Thorns by Margaret Dilloway (Putnam, August).
Beerbower's YA pick was Every Day by David Levithan (Knopf, Aug.), which is about a teen who wakes up in a new person's body every day. "What do you do when you fall in love?" asked the Oregon librarian.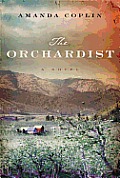 Wendy Bartlett, collection development manger for Cuyahoga County Public Library, Ohio, thanked the panelists for letting her round out the day's picks with her "number one book for the fall": The Orchardist by Amanda Coplin (HarperCollins, Aug.) The premise: the caretaker of an orchard finds himself taking care of two very young and pregnant teens. "I am a sucker for language," said Bartlett, "and this is beautifully, beautifully written."
Among the other books Bartlett highlighted was Denis Lehane's first pick for his new imprint at HarperCollins, The Cutting Season by Attica Locke, coming out in September. She also gave a nod to Juliet in August by Diane Weaver (Amy Einhorn/Putnam, July), which won the Giller Prize in Canada. --Bridget Kinsella


Notes
Image of the Day: Books & Greetings & Rumours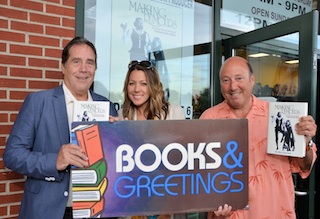 Last Wednesday, Books & Greetings, Northvale, N.J., held an SRO event for Ken Caillat, co-author of Making Rumours: The Inside Story of the Classic Fleetwood Mac Album (Wiley), who was accompanied by his daughter, singer Colbie Caillat. Here from l.: Ken Caillat, Colbie Caillat and store owner Kenny Sarfin.


Louise Brooks: Book Cover Girl
Silent film star Louise Brooks "appears on, and in, a surprising number of books. The latest, which was just released and is set to be one of the big books of the summer, is Laura Moriarty's The Chaperone," wrote Thomas Gladysz in a Huffington Post piece where he highlighted "just some of the many covers which feature Louise Brooks--including works of fiction, poetry, and other unrelated works of nonfiction."

Gladysz is a bookseller at Book Passage, Corte Madera, California; a writer and the founding director of the Louise Brooks Society. He also wrote the introduction to the "Louise Brooks Edition" of Margarete Bohme's classic novel, The Diary of a Lost Girl.



Cool Idea of the Day: Paz's Store Makeover Offer
To celebrate its 20th anniversary, the Bookstore Training Group of Paz & Associates is offering to do a makeover of a bookstore that will include free store design and merchandising services, up to $2,000 in materials and services for enhancements, a copy of the staff training video "Bookstore Merchandising Made Easy" and on-site assistance to finalize the project.

Potential stores, which need to apply at PazBookBiz.com by July 4, must belong to the American Booksellers Association; have been in business for at least 10 years in the U.S.; have up to 2,000 square feet of space that can benefit from a makeover; provide labor for painting, fixture placement and other tasks; and see the project through to completion before October 15. A winner will be chosen by July 31.

"We felt this offer would not only be a great way to celebrate our 20 years as champions of independent bookselling, but also a way to share some of the best practices we've learned along the way," Donna Paz Kaufman said. "Enhancing the sense of place is one of the most important ways to utilize a store's inherent competitive advantage over online retailers. Studies repeatedly show that how a store feels and the way in which merchandise is displayed can increase sales by as much as 500%."

The makeover team includes Paz Kaufman on planograms and merchandising; Elizabeth Dion, bookstore architect and lighting specialist; Rob Berlin, retail staging specialist; Ted Baylis of Franklin Fixtures; and Mark Kaufman on signage and messaging.




Maureen Cole Joining S&S
Maureen Cole is joining the Simon & Schuster publicity department as a senior publicist. She was most recently at Portfolio/Sentinel at Penguin.


Perseus Expanding Distribution of Zagat
Effective May 1, Zagat Survey and Perseus Distribution have expanded their distribution agreement so that Perseus is also handling Zagat sales to field, mass merchandise, specialty and gift accounts in the U.S. and to all accounts in Canada.


Book Trailer of the Day: Rebel Bookseller
Rebel Bookseller: Why Indie Bookstores Represent Everything You Want to Fight for from Free Speech to Buying Local to Building Communities by Andy Laties (Seven Stories Press).


Media and Movies
Media Heat: Sandor Katz on The Art of Fermentation
Tomorrow morning on the Today Show: Emily Schuman, author of Cupcakes and Cashmere: A Guide for Defining Your Style, Reinventing Your Space, and Entertaining with Ease (Abrams Image, $19.95, 9781419702105).
---
Tomorrow morning on Fox & Friends: Ann Meyers Drysdale, co-author of You Let Some Girl Beat You?: The Story of Ann Meyers Drysdale (Behler Publications, $15.95, 9781933016788). She will also appear on ESPN.

---

Tomorrow on the View: Meghan McCain, co-author of America, You Sexy Bitch: A Love Letter to Freedom (Da Capo Press, $26, 9780306821004).
---
Tomorrow on NPR's Fresh Air: Sandor Katz, author of The Art of Fermentation: An In-Depth Exploration of Essential Concepts and Processes From Around the World (Chelsea Green, $39.95, 9781603582865).
---

Tomorrow on HLN's Jane Velez-Mitchell: Lisa Bloom, author of Swagger: 10 Urgent Rules for Raising Boys in an Era of Failing Schools, Mass Joblessness, and Thug Culture (A Think Book/ Vantage Point, $26.99, 9781936467693).

---

Tomorrow on Tavis Smiley: Frank Deford, author of Over Time: My Life as a Sportswriter (Atlantic Monthly Press, $25, 9780802120151).

---

Tomorrow night on the Colbert Report: Gregg Allman, author of My Cross to Bear (Morrow, $27.99, 9780062112033).




Books & Authors
Awards: Commonwealth Book Prize
Sri Lankan author Shehan Karunatilaka won the £10,000 (US$ 15,458) Commonwealth Book Prize for his novel Chinaman: The Legend of Pradeep Mathew, the Bookseller reported.

"This fabulously enjoyable read will keep you entertained and rooting for the protagonist until the very end, while delivering startling truths about cricket and about Sri Lanka, said chair of the prize Margaret Busby, who also noted that the book "sets the standard high for the new Commonwealth Book Prize, which aims to discover new talent and energize literary output in the different regions."

New Zealand writer Emma Martin won the £5,000 Commonwealth Short Story Prize for her story "Two Girls in a Boat."



Attainment: New Titles Out Next Week
Selected new titles appearing next Tuesday, June 19:
Wicked Business: A Lizzy and Diesel Novel by Janet Evanovich (Bantam, $28, 9780345527776) is the latest mystery with former pastry chef Lizzy Tucker.
Barack Obama: The Story by David Maraniss (Simon & Schuster, $32.50, 9781439160404) is the latest presidential biography.
Gone Missing by Linda Castillo (Minotaur Books, $24.99, 9780312658564) involves police chief Kate Burkholder in the case of a missing Amish teen.
Life Everlasting: The Animal Way of Death by Bernd Heinrich (Houghton Mifflin Harcourt, $25, 9780547752662) explores how creatures in the natural world deal with death.
Terminal Point: A Strykers Syndicate Novel by K. M. Ruiz (Thomas Dunne, $25.99, 9780312681555) continues the psychic sci-fi tale begun in Mind Storm.
How Should a Person Be?: A Novel from Life by Sheila Heti (Holt, $25, 9780805094725) is a loose mix of fictional and real material about a young woman dealing with romantic confusion and loss.
Now in paperback:
Sugarhouse: Turning the Neighborhood Crack House into Our Home Sweet Home by Matthew Batt (Mariner, $14.95, 9780547634531) chronicles a young couple's work repairing a fixer-upper and their marriage.
A Summer Seduction by Candace Camp (Pocket Books, $7.99, 9781451639513).
Monarch Beach by Anita Hughes (St. Martin's Griffin, $14.99, 9780312643041).
Afraid to Die (Selena Alvarez/Regan Pescoli) by Lisa Jackson (Zebra, $7.99, 9781420118506).
How to Train Your Dragon Book 8: How to Break a Dragon's Heart by Cressida Cowell (Little Brown, $6.99, 9780316176170).
Park Lane by Frances Osborne (Vintage, $15.95, 9780345803283).


Book Review
Review: The Bay of Foxes
Bay of Foxes by Sheila Kohler (Penguin, $15 paperback, 9780143121015, June 26, 2012)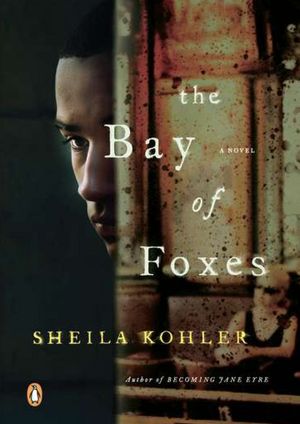 Sheila Kohler (Becoming Jane Eyre) illuminates the complex hidden lives of her characters, creating a subtle and erotic psychological thriller in The Bay of Foxes. A white French woman and famous writer, 60-ish, known as M., meets Dawit, a 20-year-old Ethiopian boy in a Paris café. She beckons him to her table and, that day, invites him to live with her. The arrangement is entirely satisfactory to him since he has been driven from a high place in his country by nationalization, privation and imprisonment. He has lost everyone and has been living with a generous Ethiopian family in squalid circumstances.
M. and Dawit are androgynous in appearance; they are both tall and lean. He wears her clothes, takes on her mannerisms, becomes her right hand--answering fan mail, impersonating her on the telephone, accompanying her to parties. He is, however, not interested in any woman sexually. She is bitterly disappointed. She watches him sleep, begs him to pleasure her in any way he can. He obliges, reluctantly.
Early on we learn how Dawit regards M.: "Despite her upbringing in Somalia, she has never taken the trouble to learn any of the languages of the country, he notes. He comes to know all about her intimate life, her work, her desires, but she knows very little about him. Like all colonizers, he thinks, she is ultimately the dupe."
Despite this judgment, he is grateful to her for giving him money, beautiful clothes, a fine place to live and the opportunity to play her piano, read her books and help her edit her latest work.
One evening she tells him that she is going out to give a reading--alone--and will be gone all night. He immediately calls Enrico, his married tennis-playing friend, with whom he is wildly in love. She returns early, finds his door locked, surmises what is happening and tells him to be gone by noon the next day. Her sexual obsession with him has turned to hatred.
Dawit is faced with an uncertain future. He has grown accustomed to the finer things: a Paris flat, a Sardinian villa and the promise of a house in Gstaad. He also relishes the ongoing opportunity of repaying his Ethiopian friends for all they have done for him, as long as he stays with M. and her money. His solution to the problem is less than imaginative, but it is properly pragmatic. --Valerie Ryan
Shelf Talker: A beautiful, well-educated young Ethiopian man is taken up by a much older white French woman with consequences unexpected by both of them.