Shelf Awareness for Monday, June 11, 2012
Quotation of the Day
Fans at Author Events: An 'Intelligent and Subversive Cult'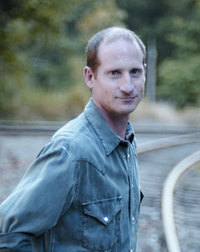 "At home here in Washington State, I continue to relish the Seattle Arts and Lecture series inside the same grand Benaroya Hall where the symphony performs and Pearl Jam cut a live album. For me, it really doesn't even matter who the author is. What inspires me is the crowd, that up to 2,000 people come out to hear prominent and promising authors. There are some belly laughs and standing ovations, but mostly there's the gentle hum and murmur of the stimulated minds of intense readers coming together to listen to and think about words. In these days of electronic mania and shrinking attention spans, just being there can make you feel like you are part of some intelligent and subversive cult."
--
Jim Lynch
, whose latest book is
Truth Like the Sun
, writing for the
National Post
's Afterword blog


News
POD for Self-Publishing--and Publishing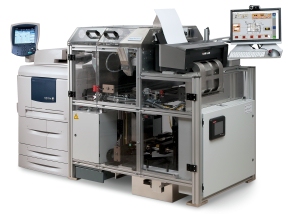 The Associated Press (via the Star-Tribune) surveyed the growth of the Espresso Book Machine, which is now operating in more than 70 bookstores and libraries around the world. Since the machine's installation last November, Politics & Prose, Washington, D.C., has produced 5,000 books. Northshire Bookstore, Manchester Center, Vt., produces about 5,500 books a year. At both stores, self-published books account for the majority of printings.

Emily Powell, president and CEO of Powell's Books, Portland, Ore, which installed a machine last month, said that the Espresso "speaks to the fact that our community is not just readers, but they're writers and we have the ability to offer them the service of helping them get started in publishing."

In a somewhat related item, Michael Ennis and his agent, Daniel Lazar of Writers House, published 48 galleys of an oft-rejected manuscript by Ennis, The Malice of Fortune, using Lulu.com, and sent it to booksellers, the Wall Street Journal reported. Nearly half of the booksellers wrote positive responses--a move that both attributed to the book finally being accepted by a New York publisher. The Malice of Fortune will be published in September by Doubleday.





BEA: Pictures from an Exhibition, Part 5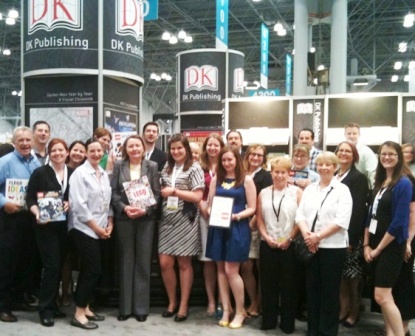 At BEA, DK Publishing held a champagne toast in its booth to celebrate the one-billionth LEGO brick to be included in DK's book products. The exact one-billionth brick is likely one of the LEGO Minifigures included in LEGO Harry Potter Characters of the Magical World, to be published later this month. Pictured here are DK sales, marketing and publicity team members led by senior v-p of sales and marketing Therese Burke (center, holding The LEGO Book).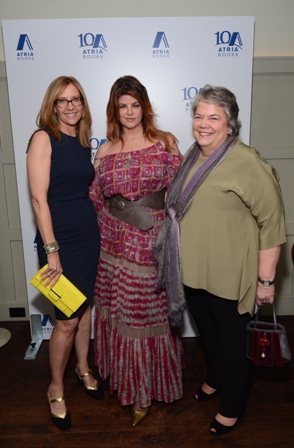 Atria Books celebrated 10 years of publishing with a dinner at the Soho House last Wednesday evening. Among those in attendance were Kirstie Alley (The Art of Men, November 2012), Spencer Quinn (A Fistful of Collars, September 2012), Joseph Kanon (Istanbul Passage), M.J. Rose (The Book of Lost Fragrances), Zane (Z Rated), Brad Thor (Black List, July 2012) and Jennifer Weiner (The Next Best Thing, July 2012). Atria also celebrated its 234th bestseller in 10 years, as Kanon's book hit the New York Times list. Here are (from l.) Atria publisher Judith Curr, Kirstie Alley and Simon & Schuster CEO Carolyn Reidy.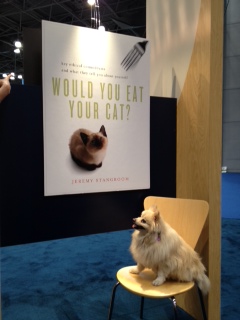 At Norton's booth, this attendee contemplates one of the philosophical dilemmas posed in Jeremy Stangroom's book.
photo: Kristin Keith


Napa Copperfield's Moving Next to Whole Foods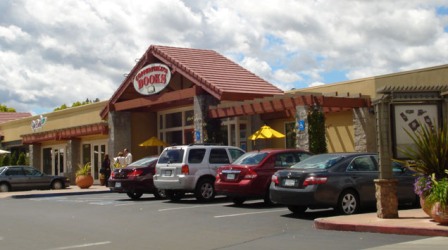 The Copperfield's Books in Napa, Calif., is moving within Bel Aire Plaza to smaller space in the building that houses Whole Foods, the Napa Valley Register wrote.
The new space, about 3,000 square feet, is less than half the size of the current store. The store is moving, co-owner and founder Paul Jaffe said, because "the nature of bookstores has changed over the years, and the footprint for bookstores as a whole seems to be shrinking. Some people call it 'downsizing,' but we call it right-sizing." Copperfield's Santa Rosa store also right-sized recently.
In the new location, Copperfield's Books will have access to Whole Foods' culinary center and kitchen, which will tie in well with the store's new chef author program called "Copperfield's Cooks," Vicki DeArmon, Copperfield's marketing and events director, told the paper.


Word Up Says Pony Up--Please
Word Up, the pop-up community bookstore in Washington Heights, in northern Manhattan, is seeking to raise $10,000 in 10 days to make the year-old temporary all-volunteer bookstore permanent, according to the Daily News.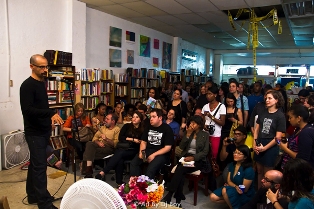 The 10-day fundraising period began last Thursday and includes events such as book readings and film screenings, each of which has a cover fee.

Originally Word Up was supposed to be open only a month, "but in that short period," the Daily News wrote, "the bookstore became quite an attraction; the neighborhood didn't have another home for literary lovers, and organizers found it hard to shut down."

"People seem to like this place," said Veronica Liu, one of the main volunteers and managing editor of Seven Stories Press.

Word Up paid no rent through November, then started paying rent. As of June 1, the rent has increased. Besides paying that, the store wants to make repairs and buy more Spanish-language books, which have been its most popular language. Word Up also stocks books in English and Russian.




Overlook Press to Publish 'Russian Library'
Over the next decade, a 125-volume series of translated Russian fiction, drama and poetry will be published by the Overlook Press. The goal is to design and produce editions in an "elegant standard format, each volume introduced and critically annotated by appropriate scholars." The series will feature the great masterpieces of Russian literature as well as major works that remain unknown outside the country. The project will represent nine centuries of Russia's rich literary tradition to the present day.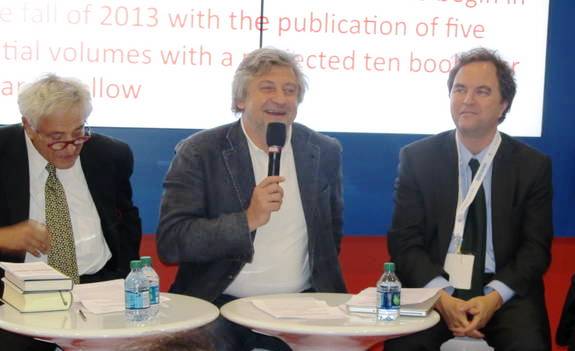 The Russian Library was announced during BookExpo America by Peter Mayer, Overlook's president and publisher; Vladimir Grigoriev, deputy director of the Russian Federal Agency for Press and Mass Communication; and Peter Kaufman, executive director of Read Russia. The Russian Library initiative will be funded through Read Russia, the sponsor of Read Russia 2012.

The project is scheduled to begin in the fall of 2013 with the publication--in both print and digital editions--of five initial volumes, with 10 books per year to follow. Selected titles will have been nominated and commissioned by an advisory board of scholars, translators and academics.

"The goal of The Russian Library is to transcend the well-respected classics and broaden the awareness of Russian culture by making available for the first time in uniform editions these important works of literature, so many barely known outside Russia," said Mayer. "The English language is the key. Obviously a uniform series is easier and is more commonly published in the original language; however, this Russian project has value both for Americans and British readers and internationally as well, as English comes as close to a lingua franca as one can get. Our intent is to expand the appreciation of Russian literature wherever Russian isn't widely spoken."

Grigoriev praised Mayer as one of the first to publish Russian writers "beyond the headlines" and observed that the project "will bring to English-speaking audiences in one uniform edition the full canon of Russian literature. The initiative demonstrates Russia's commitment to the support of Russian literature in the United States and the rest of the English-speaking world."



What Makes a Children's Book Great?
"A physical picture book is an opportunity for a parent and child to make a connection," said children's book author and illustrator John Rocco during the Children's Publishing Conference held just before BookExpo America, organized by Publishing Perspectives, co-hosted by Scholastic and entitled "What Makes a Children's Book Great?"

Now e-picture books have the potential to make the same parent-child connection, especially as they expand into the digital marketplace, a phenomenon that until relatively recently was inconceivable.

"We're the only game in town," declared Kevin O'Connor, head of business development and publishing relations for Barnes & Noble's Nook Kids. O'Connor, who gave a brief presentation regarding the Nook Kids platform, identified interactivity and functionality, including animations and sound effects, as key factors to the success of digital picture books.

Despite the growth in sales of digital picture books and other children's books, physical sales remain strong. Several speakers, including Roger Sutton, editor-in-chief of the Horn Book, and author/illustrator Peter Brown, touted the emotional significance of print books. Said Sutton: "People treasure the physical experience of reading with a child.... It keeps picture books safe."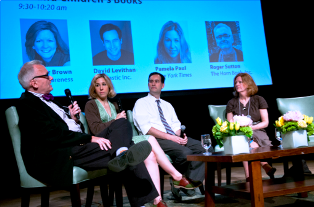 Roger Sutton, Pamela Paul, David Levithan and Shelf Awareness children's editor Jennifer Brown, moderator.
Sales of YA books, meanwhile, have been much greater than children's books. Both Pamela Paul, children's book editor for the New York Times Book Review, and author and publisher David Levithan spoke of the widespread presence of YA authors on social media networks and in the blogosphere. But speakers expressed a range of opinions on the usefulness of social networks and blogs to YA and children's book authors.

Levithan described the online interactions of bloggers, authors and teenage fans as the "amazing street team" of YA publicity. Graphic novelist Raina Telgemeier was a staunch supporter of social networks and blogs, saying, "[Give] them a little piece of yourself, then the books will follow." "Connect [with your audience] before you start to write the book," added YA author Beth Kephart. "Work to create a personal and authentic relationship." On the other hand, Peter Brown described librarians as the people who "really put books in kids' hands."

Panelists also discussed the ongoing trend of adult readers flocking to YA titles. Pamela Paul posited that this could be a result of YA's tendency to focus on plot- and character-driven storytelling, as opposed to the interior focus and psychology found in much adult fiction. By contrast, David Levithan maintained that this trend simply "illuminates the bulls**t distinction" between YA and adult fiction.

Several speakers, including Scholastic president and CEO Richard Robinson, touched on how quality control remains paramount in children's publishing, contributing to its relative stability and endurance. Robinson warned, however, that as children's publishing pushes further and further into the digital marketplace and the availability of children's books greatly increases, the challenge will become maintaining that quality.

One explanation for the consistent level of quality found in children's publishing is the relative lack of self-publishing. While there may be some real gems among self-published books, they are rare, was the consensus of the speakers. Rosemary Stimola, founder and president of the Stimola Literary Studio, described the problem of self-publishing as one of quality control, creating "a sea of un-juried, un-vetted and unedited work... another form of slush pile."

The two other literary agents, Erica Rand Silverman of Sterling Lord Literistic, and Ken Wright of Writers House, identified a "growing impatience" by authors, who turn to self-publishing sometimes too soon. Stimola asserted that the blame rests not solely on authors but also on publishers and editors, who sometimes put too much emphasis on finding the next hit or blockbuster.

Fittingly, the last topic of the day perhaps answered the conference's titular question: What makes a children's book great? Peter Brown said, "If I read a story and relate to it, if it lingers in my imagination, then it's a great book." --Alex Mutter
photo: Publishing Perspectives


Notes
Image of the Day: Got Books? Two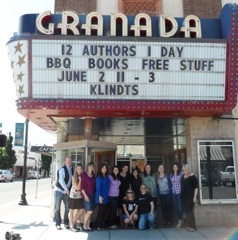 Earlier this month, Klindt's Booksellers, The Dalles, Ore., held its second annual Got Books? event, featuring a dozen YA authors. Event coordinator Angela Hanson called the event "a huge success." Check out a wonderful video of the event.


Phoenix Books' Burlington Store Celebrates Grand Opening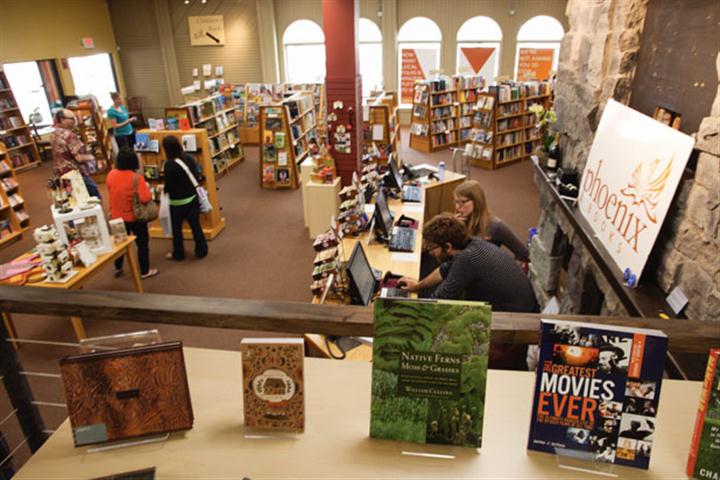 The new branch of Phoenix Books, in Burlington, Vt., celebrated its grand opening over the weekend with a variety of events, including an appearance by former Vermont governor Madeleine Kunin, who discussed her new book, The New Feminist Agenda: Defining the Next Revolution for Women, Work, and Family (Chelsea Green), Seven Days Vermont wrote.

As part of the celebration, Phoenix also held "local authors day," an opportunity for "Vermont writers to introduce themselves and sign up for the store's consignment program, geared toward self-publishers." Under the program, Phoenix will stock three copies of a local writer's book for at least six months; for a fee, authors can get the store's help with promotional events.

Phoenix owners Renee Reiner and Michael DeSanto decided to open the store after the Borders in Burlington closed last year (Shelf Awareness, February 21, 2012).




Cash Mob of the Day: The Bookery Nook
The Bookery Nook & Ice Cream Parlor, Denver, Colo., was selected by popular vote on the city's Office of Economic Development Facebook page to be the first company cash-mobbed as part of a new initiative, the Denver Post reported. The event took place late last month.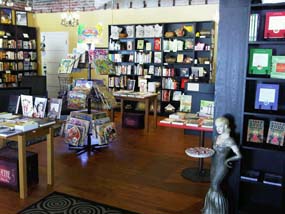 "We got a call that Wednesday night saying it was looking good for us," said Shannon Piserchio, who owns the bookshop with her husband, Gary. "We were notified the next morning that we were the one and that it would happen at 2:30. We helped get the word out on our Facebook page."

Gary said they "had no idea what to expect, with us being the first. We hoped we would be overrun with customers. We had crowds at a couple of different points. Probably at other points, there was more media here than customers.... It wasn't huge, but it was a lot more than we get on a normal weekday. All of them bought books, and some bought ice cream. We were pleasantly surprised."

He also noted that "several people came from across town, and we don't know if they'll return. But we continue to see our locals. We got a lot of positive response."



On the Road: Best Places for Bookstore Browsing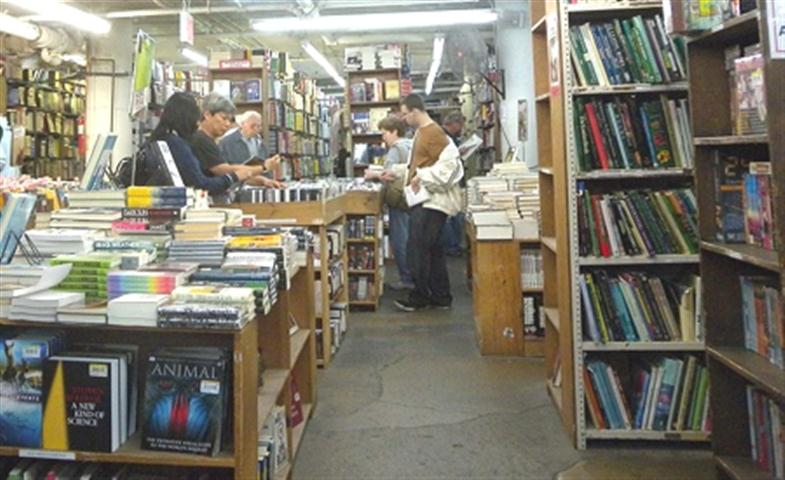 Travel news journalist Peter Greenberg featured a slide show with his choices for the "best places for bookstore browsing." According to his website, "independent bookstores are one of the first spots Peter visits in a city. He goes not just for new additions to his library, but to get a sense of local authors and culture."




Book Trailer of the Day: Lefty
Lefty: An American Odyssey by Vernona Gomez and Lawrence Goldstone (Ballantine), a trailer that includes clips from 16mm movies that the Yankee southpaw and his wife, June O'Dea, took of Babe Ruth, Joe DiMaggio and others in the '30s.


Media and Movies
Media Heat: Simon Mawer on Diane Rehm
This morning on Good Morning America: Dominique Moceanu, co-author of Off Balance: A Memoir (Touchstone, $24.99, 9781451608656).

---

This morning on MSNBC's Morning Joe: London Mayor Boris Johnson, author of Johnson's Life of London: The People Who Made the City that Made the World (Riverhead, $27.95, 9781594487477). He will also appear tonight on the Daily Show.

Also on Morning Joe: Nicolle Wallace, author of It's Classified: A Novel (Washington Square Press, $15, 9781451610970).

---

Today on CBS' the Talk: Chesley Sullenberger, author of Making a Difference: Stories of Vision and Courage from America's Leaders (Morrow, $26.99, 9780061924705).

---

Today on Tavis Smiley: Colin Powell, author of It Worked for Me: In Life and Leadership (Harper, $27.99, 9780062135124). He will also be on the Daily Show tomorrow night.

---

Today on Access Hollywood: Tia Mowry, author of Oh, Baby!: Pregnancy Tales and Advice from One Hot Mama to Another (Avery, $26, 9781583334829).

---

Today on Hannity: David Horowitz, co-author of The New Leviathan: How the Left-Wing Money-Machine Shapes American Politics and Threatens America's Future (Crown Forum, $27, 9780307716453). Tomorrow he will appear on Fox & Friends and Fox Business's Lou Dobbs.

---

Tomorrow morning on Good Morning America: Barbara Natterson-Horowitz and Kathryn Bowers, authors of Zoobiquity: What Animals Can Teach Us About Health and the Science of Healing (Knopf, $26.95, 9780307593481).

---

Tomorrow on Access Hollywood: James Van Praagh, author of Growing Up in Heaven: The Eternal Connection Between Parent and Child (HarperOne, $14.99, 9780062024640).

---

Tomorrow on NPR's Diane Rehm Show: Simon Mawer, author of Trapeze (Other Press, $15.95, 9781590515273).

---

Tomorrow night on the Tonight Show with Jay Leno: Meghan McCain, co-author of America, You Sexy Bitch: A Love Letter to Freedom (Da Capo Press, $26, 9780306821004).

---

Tomorrow night on the Colbert Report: Will Allen, co-author of The Good Food Revolution: Growing Healthy Food, People, and Communities (Gotham, $26, 9781592407101).




Books & Authors
Awards: Prince of Asturias Award for Literature
Philip Roth has won the 2012 Prince of Asturias Award for Literature, which recognizes an author "whose literary work represents a significant contribution to universal literature." Roth will receive a diploma, an insignia, a Joan Miró sculpture representing and symbolizing the awards and a cash prize of €50,000 (US$62,531).

The Guardian reported that in accepting the award, Roth paid tribute to another writer, saying that it was "particularly poignant for me to have gotten news of the award only a few weeks after the death of Carlos Fuentes, who received the award in 1994.... Carlos was a dear friend of mine and a generous colleague for many decades and, of course, he was among the greatest novelists writing in Spanish in our era. I wish he were alive so that I could hear his mellifluous voice at the other end of the phone offering me congratulations in his courtly way."

The Asturias judges said in a statement that "the narrative work of Philip Roth forms part of the great American novel, in the tradition of Dos Passos, Scott Fitzgerald, Hemingway, Faulkner, Bellow and Malamud."



IndieBound: Other Indie Favorites
From last week's Indie bestseller lists, available at IndieBound.org, here are the recommended titles, which are also Indie Next Great Reads:

Hardcover
The Bird Saviors: A Novel by William J Cobb (Unbridled Books, $25.95, 9781609530709). "Set in the not-so-distant future, The Bird Saviors takes place in a destitute southern Colorado town where the characters are as damaged as the environment. Although stark and cruel, Cobb's tale has enough scenes of dark humor and irony to keep the reader turning the pages. He also allows us to discover the amazing warmth that lies hidden beneath the grim exterior of some remarkable and memorable characters." --Joni Montover, Paragraphs on Padre Boulevard, South Padre Island, Tex.

A Lady Cyclist's Guide to Kashgar: A Novel by Suzanne Joinson (Bloomsbury USA, $26, 9781608198115). "Two worlds collide with the discovery of a mysterious inheritance. On one side of the globe in the 1920s, three young women embark on an adventure along the famous Silk Road. On the other side of the world in present-day London, two young strangers bond over a beautiful illustration with a history. Decades of family tradition and mystery become unraveled as the stories come crashing together." --Morgan Kiedrowski, Next Chapter Bookshop, Mequon, Wis.

Paperback
Freeman: A Novel by Leonard Pitts (Agate Bolden, $16, 9781932841640). "As the Civil War ends, many broken lives await their own personal reconstruction. Pitts weaves together the stories of former slaves seeking family members from whom they were long separated, abolitionists opening a school to educate Southern blacks for a new life, and defeated, still-angry Confederate soldiers. The characters are multi-dimensional and the historical detail is astonishingly accurate. Freeman is an engrossing, moving read and an original portrayal of a pivotal time in our nation's history." --Terri Weiner, Village Books, Bellingham, Wash.

For Teen Readers
The Wicked and the Just by J. Anderson Coats (Harcourt Children's Books, $16.99, 9780547688374). "This is one of the best young adult titles I have read in a long, long, time. The setting is clearly evoked, the unlikable narrator gradually becomes sympathetic, and the message of the book is that juxtaposition of masters and servants, haves and have-nots, slaves and free, has happened throughout history and is still happening. The concerns, politics, and emotions of a young woman in 13th century England are not nearly as foreign to our time and world as one might think." --Robert McDonald, the Book Stall at Chestnut Court, Winnetka, Ill.

[Many thanks to IndieBound and the ABA!]




Book Review
Review: Shout Her Lovely Name
Shout Her Lovely Name by Natalie Serber (Houghton Mifflin Harcourt, $24 hardcover, 9780547634524, June 26, 2012)
Mothers and daughters are the heart of Shout Her Lovely Name, a richly detailed and sensitively written story collection by Natalie Serber. Featuring in the majority of the stories are Ruby and Nora, an independent-minded young single mother and her increasingly rebellious daughter living in 1970s California. Serber charts the complex terrain of their unconventional lives and the fraught tug-of-war of love and hate that lies at the core their relationship.
Living on a teacher's salary, Ruby and Nora are always a hair away from making ends meet. Ruby is beautiful and frequently sought-after, always dating but never settling down; her most serious long-term relationship is with a married man. She struggles constantly with alcoholism, to the point where she is forced to check in to rehab. As a teacher, however, she offers wisdom and strength to the girls in her class, encouraging them to embrace the feminism that is appearing on the horizon. Meanwhile, the plainer, less forceful Nora's challenge is to emerge from Ruby's shadow, and discover what her own desires truly are.
Perhaps the most compelling of the stories, though, is "Shout Her Lovely Name," in which a family of unnamed characters is torn apart by the daughter's anorexia. As the daughter's disease intensifies, so does her verbal abuse of her mother. Alienated from her daughter and soon even from her husband, who blames her for the disaster, the mother faces the ultimate challenge of her life: loving her daughter in spite of everything, and keeping her alive.
The standout quality of these stories is the delicate precision of Serber's writing, which conjures a diverse series of vivid images and emotions. The character of Ruby plants a stamp on the book as a whole, so that even though Shout Her Lovely Name is a collection of stories, it often feels like a novel with the occasional short story interspersed. Stories about other characters--a young mother married to a much older professor, or a depressed housewife facing middle age--are beautifully depicted, their placement in the book can have an almost-random quality.
On a whole, Shout Her Lovely Name is a strong and elegant debut that explores in depth the great complexities of motherhood. --Ilana Teitelbaum
Shelf Talker: A strong debut story collection that depicts, with elegant and precise detail, the challenges of motherhood and family.