Shelf Awareness for Wednesday, August 15, 2012

News
Legal Setback for Authors: Google Can Appeal Class Certification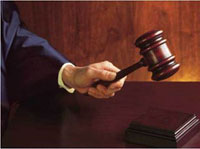 Yesterday, the U.S. Court of Appeals for the Second Circuit ruled that Google can appeal a May ruling that groups representing authors could go forward with a class action lawsuit. PaidContent reported the significance of the order "is that the current proceedings, which have been heating up, will likely be suspended while the appeals court decides whether the class action should have been allowed to go ahead in the first place."

A panel of two judges will hear the appeal. Judge Denny Chin has recused himself on the grounds that he is still involved in the original case. Since the case "was destined to end up before it eventually, the Second Circuit likely decided to hear the class certification appeal in order to telegraph its ultimate intentions. Its ruling will thus either end the case or provide Chin with a possible playbook about how to handle it going forward," paidContent wrote.



Rob Dougherty Is Joe Drabyak Handseller of the Year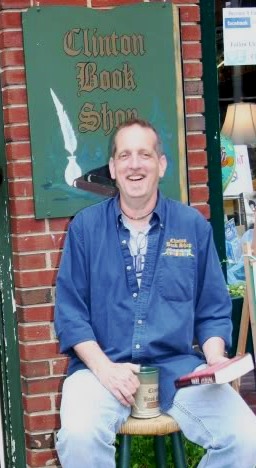 Rob Dougherty of Clinton Book Shop in Clinton, N.J., has won the Joe Drabyak Handseller of the Year Award, sponsored by the New Atlantic Independent Booksellers Association and honoring the former NAIBA president and bookseller at Chester County Book & Music Company.

Customers of Clinton Book Shop praised the one-of-a-kind bookseller. Cara Morris said that Dougherty is able to guide her entire family "in new directions we never would have found but were grateful to be led to." Elizabeth Dilts said, "I feel that he acts as my personal book concierge. Not only does he know what I like to read, but he seems to be constantly on the look-out for titles that he knows that I will enjoy." Sylvia Hart added, "He is a great representative of an independent book store and the personal service they provide."

"Winning the award means so much more because it is in honor of a man I respected and felt proud to say was a very good friend of mine," Dougherty said. "Joe taught me so much about bookselling and about the art of gaining loyal customers (I called them groupies)."

Before joining Clinton Bookshop in 2003, Dougherty worked for 18 years in human services. He was a therapist in prisons, in hospitals and for nonprofits providing assistance to young people in need, and for seven years, ran a drop-in center for people who were homeless.

Harvey Finkel, owner of Clinton Book Shop, commented: "The Clinton Book Shop could not have survived the last few tough years without Rob's handselling and making each and every customer feel special. Rob is a tireless professional, always willing to help customers find that 'perfect' read. Rob joined me at the bookshop after making a living in a very different world from bookselling, but in a world of helping both adults and children work through the problems in their lives. One of the booksellers Rob connected with early on was Joe Drabyak. Rob learned much from Joe's handselling techniques and suggestions over the years."




Changing Hands Puts Phoenix Expansion on Hold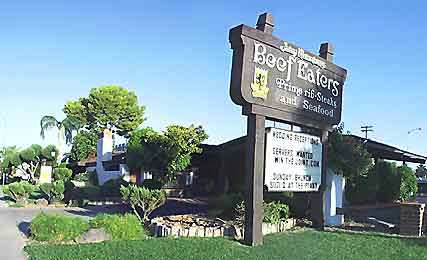 Changing Hands Bookstore, Tempe, Ariz., has put its previously announced plans for a second location in Phoenix on hold. The Phoenix Business Journal reported the bookstore had considered leasing space or partnering with Venue Projects to buy the former Beef Eaters restaurant property, but "that deal is on hold and is no longer in escrow," according to the bookstore's co-owner and general manager Cindy Dach.

"We're still working on the project," she said, adding that they may yet work out a new deal to locate a store and cafe at the site. While that location remains her first choice, she is also open to other options: "We're looking."



Tablet Wars: iPad Dominates Second Quarter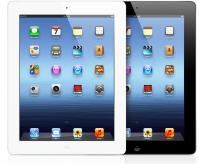 Despite recent news about the highly-anticipated release of new Kindle Fires and other "clues regarding upcoming tablet refreshes that might level the playing field... it's currently Apple's game to win," Engadget reported, citing IHS iSuppli's figures that showed the iPad accounted for 69.6% of tablet shipments in the spring.

"That wasn't just an 11-point jump over a year earlier; it was a level of share Apple hasn't had since the Motorola Xoom was just cutting its teeth early in 2011," Engadget wrote, adding that Amazon (4.2%) and Barnes & Noble (1.9%) "shed roughly a point and a half each, which is no small amount relative to their size."



One Big Bookshelf: Goodreads Hits 10 Million Members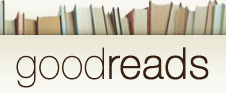 Goodreads now has 10 million members, who have "shelved more than 360 million books," with six additional ones being added every second. While it took five years for Goodreads to reach the five million member mark, total membership has doubled in the past 15 months.

"We've come a long way since Elizabeth [Elizabeth Khuri Chandler] and I built Goodreads from our living room, motivated by the belief that there was a better way to discover and discuss good books--and that we could build it," wrote co-founder Otis Chandler on the Goodreads blog.



Notes
Image of the Day: Diesel Inspires Joan Rivers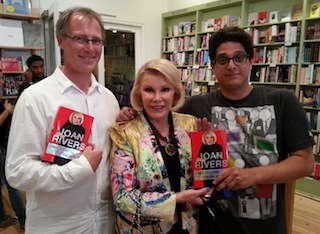 Last week, the night before she went to Costco and handcuffed herself to a shopping cart in protest, Joan Rivers visited Diesel, A Bookstore in Malibu, Calif., and gave a hilarious reading from I Hate Everyone... Starting with Me (Berkley) and signed books. Her film crew was there, covering it for her reality TV show Joan & Melissa. In an interview after her Costco spectacle, she referenced her visit to Diesel as her inspiration to make a stand for free speech. Here Rivers (pre-handcuffs) poses with Diesel co-owner John Evans (l.) and Diesel bookseller Joey Puente.


Customers at Prince Books 'Share One Attribute: Loyalty'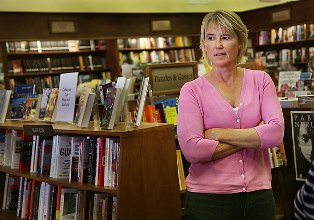 "Customers' names and faces change, but Prince's share one attribute: loyalty," noted Distinction magazine in its profile of Sarah Pishko, owner of Prince Books, Norfolk, Va. "They're the ones willing to wait a few days for her to order a book that she might not have in her 10,000-book inventory. They're the ones who come to the book signings and poetry readings or just, simply, to say hello."

"We've had a lot of customers we've had forever," said Pishko. "They're such good customers, I consider them friends."

After noting that there "are stacks of books on her desk at work, by her bed at home, even in her car," Distinction wrote: "As you might expect of a bookstore owner, books fill her Norfolk home... She's in a book group but can't always keep up. She has an iPad but doesn't use it to read books."

"I spent my whole day at a screen, and I like to retreat to the book book," Pishko observed. "A real book."
photo: Delores Johnson/The Virginian-Pilot


Lonely Planet Appointments
Lonely Planet has made the following appointments:

Heather Dickson Howard has been promoted to guidebook publisher, responsible for the list of guidebooks to the Americas and Northeast Asia. She has been at Lonely Planet for 12 years, in both the U.S. and U.K. offices.
Emily Wolman has become the associate publisher for the Americas and Northeast Asia in the Oakland office. She has been at the company since 2001.
Karen Finlay has been promoted to senior manager, national accounts and field sales. She joined the company eight years ago.
Crystal Laughton has been promoted to sales department and national accounts manager. She has been at Lonely Planet for more than four years.
Candace Driskell has been promoted to national accounts manager and sales support executive. She has been at Lonely Planet for two years.




Book Trailer of the Day: What Happened to My Sister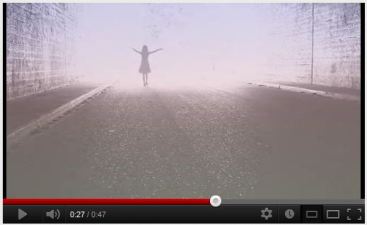 What Happened to My Sister by Elizabeth Flock, a sequel to Me & Emma (Ballantine).


Media and Movies
Media Heat: John Irving on KCRW's Bookworm
Tomorrow morning on the Today Show: Pat Brown, author of How to Save Your Daughter's Life: Straight Talk for Parents from America's Top Criminal Profiler (HCI, $14.95, 9780757316692).

---

Tomorrow on Sirius XM's Martha Stewart Living: Antonia Lofaso, author of The Busy Mom's Cookbook: 100 Recipes for Quick, Delicious, Home-Cooked Meals (Avery, $28, 9781583334706).

---

Tomorrow on Sirius XM's Bob Edwards Show: Danica McKellar, author of Girls Get Curves: Geometry Takes Shape (Hudson Street, $28.95, 9781594630941).

---

Tomorrow on NPR's the Takeaway: Michael Grunwald, author of The New New Deal: The Hidden Story of Change in the Obama Era (Simon & Schuster, $28, 9781451642322).

---

Tomorrow on KCRW's Bookworm: John Irving, author of In One Person (Simon & Schuster, $28, 9781451664126). As the show put it: "Academy Award-winning screenwriter John Irving (The Cider House Rules) returns, this time with In One Person, a novel about the life and times of a bi-sexual man growing up around actors, boxers, transsexuals and librarians. The novel culminates in New York during the AIDS crisis. Irving is back to form, even speaking about how his son's sexuality influenced the novel."

---

Tomorrow on a repeat of Tavis Smiley: Captain Chelsey Sullenberger, author of Making a Difference: Stories of Vision and Courage from America's Leaders (Morrow, $26, 9780061924705).

---

Tomorrow night on CNN's Piers Morgan Tonight: Dinesh D'Souza, author of Obama's America: Unmaking the American Dream (Regnery, $27.95, 9781596987784).




Hunger Games Role Call: Catching Fire's New Cast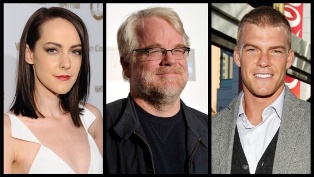 Although the three main actors (Jennifer Lawrence, Josh Hutcherson and Liam Hemsworth) will reprise their Hunger Games roles in the sequel, Catching Fire, "a whole new group of tributes had to be cast for the film," the Hollywood Reporter wrote. The movie opens November 22, 2013.

To bring fans up to date, THR offered a lineup of "who has already been cast, and who still needs a face for their name." Additions include Oscar-winner Philip Seymour Hoffman as the new gamekeeper, Heavensbee, replacing Seneca Crane (Wes Bentley), "who was executed after the previous Hunger Games."

---

Entertainment Weekly featured a slide show "to match ensemble's faces to the roles."



Books & Authors
Awards: Not the Booker Prize Shortlist; SCIBA Finalists
Finalists for the Guardian's Not the Booker Prize have been named. As contest head Sam Jordison described the process, "Once we have a shortlist, I'll read each book in turn, at the rate of roughly one a week, and post reviews inviting further discussion, argument, and ideally a bit of praise and a lot of love. After that, there'll be the adventure of the final vote--and then the announcement of the winner. As is traditional, we'll try and time it so that the results of the Not the Booker come out just before the Booker-proper. Partly to steal the prize's thunder, but mainly so that we don't get all tangled up." This year's Not the Booker shortlisted titles are:

Pig Iron by Ben Myers
Paint the Town Red by A.J. Kirby
The Notable Brain of Maximilian Ponder by J.W. Ironmonger
Life! Death! Prizes! by Stephen May
Tales From the Mall by Ewan Morrison
The Revelations by Alex Preston
The Casablanca Case by Simon Swift
---
The finalists for the Southern California Independent Booksellers Association's 2012 Book Awards in six categories have been chosen by SCIBA booksellers and may be seen here. The winners will be announced at the Authors Feast & Trade Show on October 20 on the Queen Mary in Long Beach, Calif.


Molly Ringwald: Character Studies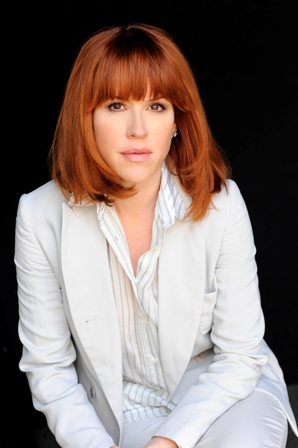 When It Happens to You (It Books, August 14, 2012) is a beautifully written debut novel-in-stories by Molly Ringwald. Yes, the same Molly Ringwald who starred in Sixteen Candles, The Breakfast Club and Pretty in Pink (to name only three of her many appearances on stage and screen), and now plays a lead role on the hit ABC Family show The Secret Life of the American Teenager.
Each of the well-crafted stories in When It Happens to You centers on one of an interconnected group of people living in Los Angeles. Ringwald's writing truly shines when she explores the emotions of her characters. With topics ranging from heartache over marital betrayal to disorientation from the loss of a spouse to the joy of building an unlikely friendship and the excitement over meeting someone you might be able to fall in love with, there is a lot of raw emotional material for this gifted storyteller to work with.
Although this is her first novel, it is not her first foray into writing. Ringwald is also the author of the self-help/memoir Getting the Pretty Back: Friendship, Family and Finding the Perfect Lipstick (It Books). She answered a few questions for us about her new book via e-mail.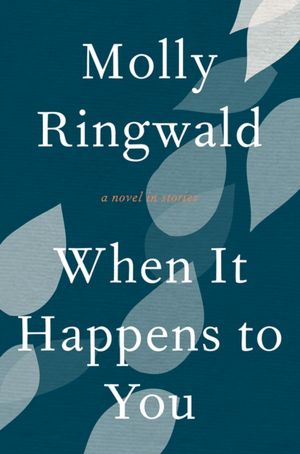 The novel is presented as linked stories. Did the stories start off as separate pieces that later felt related or did you work on them as a whole?
My original idea was to write a collection of stories that were linked thematically: they would all explore betrayal of one kind or another. When I began, I thought that I would connect the characters in a more tangential way. But as I got further in, the lens through which I was seeing the characters began to focus and I realized that I wanted them to be connected in a more profound way and that is when the "novel" began to present itself.
Which was the first story you wrote, and where did the idea for it come from?
"The Harvest Moon" (which is the first story in the book) was also the first story that I wrote. In fact, every story in the book was written in the order that it was eventually published. I had the idea for the main couple, Phillip and Greta, struggling with a marital betrayal, but I wanted to write about that specific moment after a betrayal has happened, when it can be very clear to just about anyone around it, but very unclear to one of the people in it. Then of course, once the betrayal is exposed, everything changes. There was an actual Super Harvest Moon in 2010 and it seemed like the perfect framing device--this incredibly rare natural phenomenon that occurs only every 20 years or so. I figuratively put my characters in that car and drove.
Has your experience as an actress portraying characters influenced how you write about your characters?
My characters need to seem real and interesting and flawed, which is what I have always been most interested in playing as an actress. I also tend to write characters who speak and act in opposition to what they feel, which is another trait that I have always found interesting in character. And perhaps my ability to improvise has helped me with creating believable dialogue.
If your book were to be adapted to film, which character would you most want to play and why?
I do hope to adapt the book into a film, and the only two women I could conceivably play are Greta and Marina. Of the two, I see myself more as a Marina, the mother in "My Olivia," and not just because she's a redhead! There is something very earthy and strong about her, and I see Greta as someone who is more of a mystery. She is intelligent, but spends so much of the book somewhat detached and aloof. But I think that the more you get to know her, the deeper she goes. I would love to find an actress who can embody all of these qualities. I think who I am basically looking for is a young American Liv Ullman!
Betrayal in close relationships features prominently throughout the book. Did you find it difficult to write about such an emotional topic?
It was definitely intense and draining at times, since I tend to act out the scenes as I write them. But I don't feel that emotionally charged topics are necessarily any more difficult to write than other subjects. If anything, the emotion can aid, in that it gives you something strong to latch on to and drive the writing forward. What is more difficult to me is if I feel disconnected from the story or characters for any reason (which obviously can happen during the writing process). When I reconnect and feel the emotions that my characters are experiencing, I am far too relieved to find it difficult!
How do you stay inspired throughout the writing process?
I just never stop thinking about the characters. I take notes constantly--though I use maybe a 10th of them; still, just the act of taking them sharpens my ability to observe and reminds me that there are these characters who need to be looked after. Luckily, I managed to create a cast of characters that I cared about so I was inspired to spend time with them and to help them figure out the mess they made of their lives. The book is all finished, but I do still find myself wondering where the characters are now and hoping that they are okay.
You've written both nonfiction and fiction. Which do you prefer as a writer? Which do you prefer as a reader?
At this point, I prefer writing fiction. I enjoyed writing memoir as well, but I find writing fiction much more liberating and, again, I think it goes back to my training as an actress. I feel very comfortable surrounded by the puzzles of individuals' psyches. It is also where I feel the most alive as I attempt to understand and then to explain to a reader. --Melissa Solberg, sales director, Shelf Awareness
photo: Fergus Greer


Book Brahmin: Garret Keizer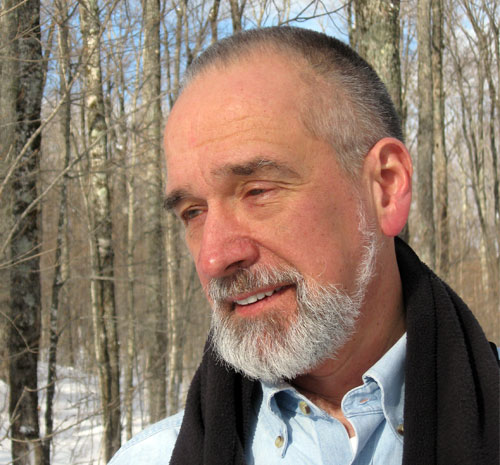 Garret Keizer is the author of seven nonfiction books, the most recent of which is Privacy (Picador, August 7, 2012), which looks at "our strip-searched, over-shared, viral-videoed existence." A contributing editor for Harper's Magazine and a former Guggenheim Fellow, he has written for Lapham's Quarterly, the Los Angeles Times, Mother Jones, and the New York Times; his work has also appeared in Best American Essays and Best American Poetry. He lives with his wife in northeastern Vermont.
On your nightstand now:
I have no books on my nightstand, but the shelf, basket and floor beside my easy chair are full of them. Those on deck right now include The Oxford Book of English Verse, edited by Christopher Ricks; Am I a Jew? (in galley) by Theodore Ross; Five Days in May, London 1940 by John Lukacs; Mercy, Mercy Me: The Art, Loves and Demons of Marvin Gaye by Michael Eric Dyson; and Alice McDermott's quietly amazing novel After This, one of a number of fortunate recommendations from my wife.
Favorite book when you were a child:
I vaguely recall a much-worn "Golden Book" about a family expecting a baby, a favorite when my little brother was on his way, and another about a shoemaker and some helpful elves. (I'm still hoping that elves might appear to take over every aspect of my work that requires me to use the Internet.) Later on, I was very fond of the illustrated encyclopedia my parents bought for me and of a child's biography of Chief Black Hawk, whose author I cannot remember. I read it several times in fifth grade and was saddened every time I reached the pages where Black Hawk is defeated and so many of his people are killed. After our daughter was born, and I began to enjoy children's books for a second time, we all loved Sandra Boynton's Moo Baa La La La, Sally Wittman's A Special Trade, Barbara Cooning's Miss Rumphius, Donald Hall's Ox-Cart Man, Laura Ingalls Wilder's Little House books, especially the first two in the series, and Truman Capote's A Christmas Memory.
Your top five authors:
I would have difficulty naming my top 20 authors, let alone my top five. As someone known mainly for his essays, I will name five living American essayists whose work I greatly admire, in no order of precedence beyond the first letter of their last names: Wendell Berry, Joan Didion, Edward Hoagland, Phillip Lopate and Richard Rodriguez.
Book you've faked reading:
One of the targets of my new book, Privacy, is the prevailing notion that "people with nothing to hide have nothing to fear" about covert surveillance or coerced self-revelation. Check it out: If I decline to answer this question, aren't you inclined to assume that I fake reading all the time and perhaps that I've never read a book in my life?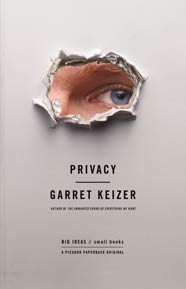 Book you're an evangelist for:
Evangelist is too strong a word for my bookish enthusiasms, which are, after all, merely "bookish." I do love to give books as gifts, though, but always with this promise: "I will never ask if you read this book." Most recently, I've given Howard Frank Mosher's The Great Northern Express to the young couple who get me out of computer jams; William Trevor's Collected Stories to a former college classmate with whom I exchange a letter every Christmas; the Modern Library edition of Flannery O'Connor's fiction to my godson (now working as a bodyguard and jewelry maker); Terry Eagleton's Reason, Faith, and Revolution to one of my oldest friends and to one of my newest (and to the friend who sent me my first copy of that book, Eagleton's Why Marx Was Right to return the favor); Stephen Dunn's Here and Now to an elderly former professor who lives over the ridge from me and with whom I've swapped poems over the years, Tracy Kidder's Mountains Beyond Mountains to a young woman who's just graduated high school and aspires to be a nurse; and Norman Maclean's A River Runs Through It to the woman who cut my hair (to pass to her husband, who loves trout-fishing and the movie but has yet to read the book. It gives me almost as much pleasure to imagine him doing so for the first time as it does to imagine myself fishing in Montana for the first time.)
Book you've bought for the cover:
I have never bought a book solely for its cover, unless you count the New Directions paperbacks of which I am an amateur collector. I like the list, I like black-and-white photography in general--but mostly those covers evoke nostalgia for that occasion in my youth when I saw them for the first time in the book department of Meyer Brothers department store (gone now) in Paterson, N.J., and shelled out some of my lawn-mowing money for my own copy of William Carlos Williams's long poem named for that city, where I was born and through which my imagination continues to wander.
Book that changed your life:
A far more interesting question, I think, is what book changed the world, and changed it for the better, and if any such book can with complete confidence be said to exist. As for my own rather unremarkable life, formative influences have included The Odyssey, the Bible, Walden by Henry David Thoreau, Howl and Other Poems by Allen Ginsberg, The Temple by George Herbert, several biographies of Samuel Johnson (W. Jackson Bate's and John Wain's were the first I read and among the few books I've read twice), The Autobiography of Malcolm X, the Revelations of Julian of Norwich, the essays of George Orwell and James Baldwin, the novels of Philip Roth and Robertson Davies, Andrea Dworkin's Letters from a War Zone, Kenneth Leech's Subversive Orthodoxy and Albert Camus's The Rebel and his Resistance, Rebellion, and Death.
Favorite line from a book:
One of my favorites anyway: "Go, my book, and help destroy the world as it is," the last sentence of Russell Banks's Continental Drift.
Book you most want to read again for the first time:
The Gospel of Mark.
Your greatest single regret as an author:
That I did not read as avidly, as widely, and as early as I might otherwise have done. That I was too often burdened by the scruple of attempting to finish every book I picked up. When younger writers ask me for advice, I have a long version and a short version for my reply. The short one goes like this: "Read more."


Book Review
Children's Review: Nightsong
Nightsong by Ari Berk, illus. by Loren Long (Simon & Schuster Books for Young Readers, $17.99 hardcover, 48p., ages 4-8, 9781416978862, September 25, 2012)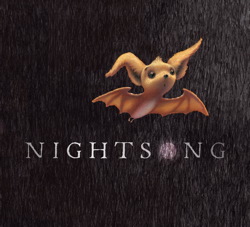 Ari Berk's (The Secret History of Mermaids) lyrical text and Loren Long's acrylic-and-graphite nightscapes re-imagine the classic tale of a young one leaving its nest as a journey of not only independence but also of creativity.
Children first meet Chiro, the young bat hero, as he hangs with his mother from the ceiling of their cave, in a circle of twilight hues. "The sun had set, and the shadows clinging to the walls of the cave began to wake and whisper," the book begins. The outline of a mouse appears in the lower right-hand corner. On this night, Chiro's mother urges him to take his first solo flight, but he is afraid. It is "darker even than the water before dawn," and he cannot find his way. "There are other ways to see," his mother assures him, "Use your good sense." He asks her what that means. "Sense is the song you sing out into the world, and the song the world sings back to you," she explains. She tells him to fly to their breakfast pond, then fly home. "Do not go farther than the pond, not unless your song is sure," says she.
Like a cameraman, Long moves from the tight mother-child embrace in the opening image, to the moment when his mother lets him go, to a next shot of Chiro very small indeed, then completely absent on a spread of shadowy finger-like tree limbs. "Long arms rose up in front of him, waving slowly, blocking his path," says the text. Then Chiro remembers his mother's advice, and sings. Chiro's song functions as a kind of sonar headlight, revealing a path of color in the darkest corners of the woods: "His song flew ahead of him, and soon he could hear something singing back." Chiro finds his way to the pond, averting hazards both natural (a flock of geese) and manmade (electric lines). Then the winged hero goes "Out, out to the margins of the world." Here Chiro dominates the entire spread, eyes gleaming with the awe of the ocean at dawn filling his senses. The little bat sings "louder than he ever sang before."
The duration of Chiro's journey lasts from sundown to sunup, but he has passed a milestone. He knows he can go it alone. Berk shows readers that Chiro's mother has prepared him well. The hero recognizes guideposts along the way, and subtly demonstrates how a bat's sonar works: "Tall trees called out to him, chanted the lengths of their long branches and the girths of their rough trunks." As the night lengthens, Long's palette deepens, from a cornflower blue to a deep blue-violet. The book closes with mother and child in the same circle of light, this time shaded in sunrise hues. An ideal book for sending a child to school for the first time, tryouts for a team or a class play, this lovely, lilting story inspires confidence through a mother's belief that her child will use all his skill and knowledge to explore the unknown. --Jennifer M. Brown
Shelf Talker: This lyrical, sumptuous picture book about a small bat taking his first solo night flight will inspire confidence in any child trying something new--and independently--for the first time.