Shelf Awareness for Wednesday, September 5, 2012

News
Judge Approves Riggio's B&N Shareholder Lawsuit Settlement
Delaware Chancery Court Judge Leo Strine approved Barnes & Noble founder and chairman Leonard Riggio's $29 million settlement of investors' claims regarding the 2009 agreement in which B&N reacquired Barnes & Noble College Booksellers from Riggio for $514 million, Bloomberg reported.

Strine called the agreement a reasonable resolution, observing: "The only reason this got done was the plaintiffs' time and effort."

In court filings, lawyers for B&N shareholders also asked Strine to award them more than $11 million in fees and costs for their work on the lawsuit, but the judge "cut the total award to $7 million for fees and costs after Barnes & Noble officials objected to the $11 million request, saying the final figure provided 'reasonable reward' for the plaintiffs' efforts," Bloomberg wrote.



Tesco Buys E-Bookseller Mobcast
Giant U.K. retailer Tesco has purchased Mobcast, which "offers a cloud-based service that lets customers build up an e-book library without being locked-in to a single device," for £4.5 million (US$7.2 million), the Telegraph reported. The e-bookseller currently offers a catalogue of more than 130,000 novels.

TechCrunch noted that "the main idea behind this acquisition for Tesco, already one of the biggest booksellers in the U.K., will be to give Tesco its own digital book distribution platform, including cloud-based storage for the books," but less clear at this time is "when Tesco will integrate all of its current catalogue on to the Mobcast site, and whether the platform will be used for more than just books. Or whether the acquisition will mean that Tesco will preload the app on to devices that it sells, rather than simply using it as a part of its already-extensive e-commerce operation, which includes online ordering and delivery of groceries, electronics, and much more, which it uses to complement a massive, Walmart-style physical operation."



U.K. Authors Condemn Fake Amazon Reviews
Only a week after the New York Times wrote at length about companies that sold positive book reviews to be posted on Amazon, 49 British authors wrote a letter to the Daily Telegraph condemning the abuse of Amazon reviews by established authors under fake names, which many are calling "sock puppeting."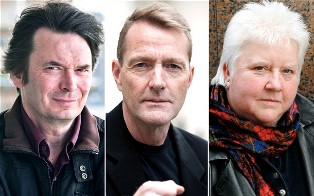 "These days more and more books are bought, sold, and recommended online, and the health of this exciting new ecosystem depends entirely on free and honest conversation among readers," the authors, who included Ian Rankin, Lee Child, Val McDermid (pictured at left), Susan Hill and Helen FitzGerald, wrote. "But some writers are misusing these new channels in ways that are fraudulent and damaging to publishing at large.... We unreservedly condemn this behaviour, and commit never to use such tactics." They added that "the only lasting solution is for readers to take possession of the process.... Your honest and heartfelt reviews, good or bad, enthusiastic or disapproving, can drown out the phoney voices, and the underhanded tactics will be marginalised to the point of irrelevance."

The spark for the letter was a report that crime novelist Roger Jon Ellory, who uses the pen name R.J. Ellory and whose 10 books have sold more than a million copies, admitted that "he had used fake identities to write about his own work on the Amazon book site, giving himself five star ratings," the Daily Telegraph wrote. "He gave his rivals bad reviews and low ratings using the same pseudonyms.... In his fake posts, many of which appeared to have been deleted, he used the names 'Nicodemus Jones' and 'Jelly Bean' to heap praise on his works."

Ellory called A Quiet Belief in Angels, his award-winning 2008 book, a "modern masterpiece" and "chilling." Giving it five stars, he added, "Ignore all the dissenters and naysayers, this book is not trying to be anything other than a great story, brilliantly told. Whatever else it might do, it will touch your soul."

By contrast, last month Ellory gave Dark Blood by Stuart MacBride one star, writing: "Unfortunately this is another in the seemingly endless parade of same-old-same-old Police procedurals that seem to abound in the UK."

The Daily Telegraph noted that another thriller writer, Stephen Leather, has admitted promoting his work using aliases.




Richard Bach Injured in Plane Crash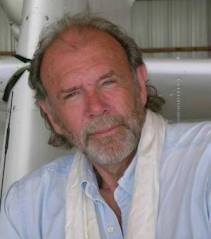 Author Richard Bach, an avid pilot whose novel Jonathan Livingston Seagull was a bestseller in the early '70s, remained in serious condition yesterday at a Seattle hospital with injuries suffered after his small plane crashed Friday on Washington's San Juan Island after clipping power lines, the Associated Press reported.

Bach's son James had said Sunday that the 76-year-old author was showing marked progress: "He clearly is lucid and that's the most important thing with the head injury, that he's got his mind. We think it's a big improvement from yesterday and we're hoping that this recovery will continue to be swift. We're happy there are no complications."



Binc Foundation Names Scholarship Recipients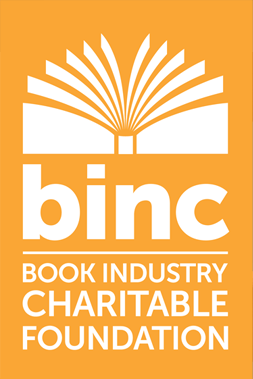 The Book Industry Charitable Foundation's Academic Scholarship Program awarded a total of $100,000 in scholarship funding for the 2012-2013 academic year to 35 students who are either former Borders employees or their dependents. The organization, which began in 1996 as the Borders Group Foundation, also said that next year booksellers in all retail bookstores will be eligible.

Five scholarships were awarded at the $5,000 level and the remainder at the $2,500 level. The recipients were chosen from a pool of 93 applicants. Those entering college had an average high school GPA of 4.0, while students continuing their education had an average collegiate GPA of 3.64. Selection criteria included financial need, prior academic success, leadership capabilities, participation in school and community activities, work experience and a statement of career aspiration.




Fall Releases: Unleashing the 'Literary Lions'
Calling the proliferation of highly anticipated new books by "superstar authors" this fall a "Pride of Literary Lions, Unleashed All at Once," the New York Times spoke with several independent booksellers nationwide regarding the biblio-bounty.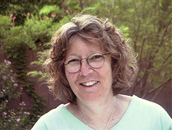 "I just can't imagine what October is going to look like on our shelves," said Gayle Shanks of Changing Hands Bookstore, Tempe, Ariz. "I think we're going to have to add a few cases for fiction."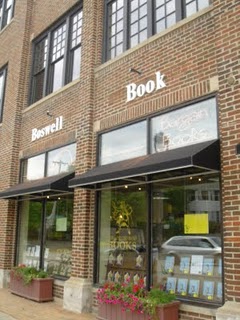 "Thrilled" was the word chosen by Daniel Goldin of Boswell Book Company, Milwaukee, Wis. "It always seems like we are scrounging for literary books to sell in the fall, and wind up going back to winter and spring for inspiration."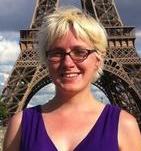 Michele Filgate of Community Bookstore, Brooklyn, N.Y., noted that often in an election year, "a lot of books can get lost in the shuffle" and publishers "tend to save their big books for the spring instead of the fall. This year they're still bringing out some of the A-list authors."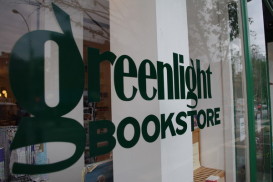 The large number of notable books has also created challenges for organizing events. Jessica Stockton Bagnulo of Brooklyn's Greenlight Bookstore told the Times that events are even being planned for days that are off-limits: "Finding the space on the schedule has been an adventure. We don't usually host Friday night events, but for Zadie Smith, we will make an exception. It's certainly a good problem to have."



Notes
Image of the Day: Wedding Bells at Pegasus Books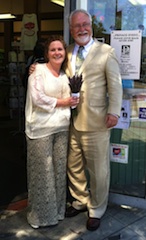 Last month, Pegasus Books in Oakland, Calif., closed its doors for two hours to host the wedding of longtime customers Lenore "Red" Lustig and Alexander "Sandy" McEachern, who exchanged vows behind a counter and in front of 100 guests. The pair then invited each guest to choose a book as a wedding favor. Afterward, guests strolled up College Avenue to a reception at a local tavern several blocks away.

"We wanted to support our local community--with the wedding dress, the reception, the cake, and we thought of the sensory experience of our corner independent bookstore, the scent and warmth and light of Pegasus," Red said. "We're hearing over and over again how much people enjoyed the books, being together at Pegasus, and how right it felt to have the ceremony there."

Pegasus staff were inspired and touched by the idea. "We'd known each of them as regular customers for at least a decade," buyer Christopher Miya said. "It was only recently that they started coming into the store together. I was just over the moon. It was a really sweet idea."




Bookstore Video of the Day: 'Bookmans Does Banned Books'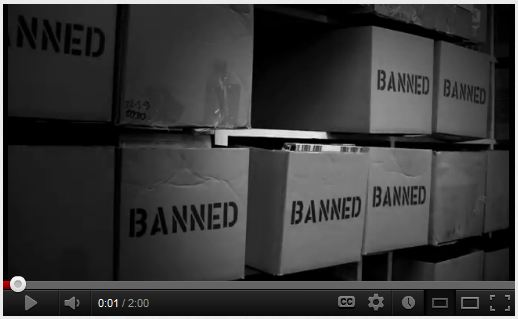 Bookmans Does Banned Books, a new video from Bookmans Entertainment Exchange, which has six locations in Arizona, "emphasizes the core-est of our core beliefs--the right to write, read, or listen to whatever it is we choose. During Bookmans' 36-year fight against censorship, the shattered light bulb emerged as one of our more powerful symbols. In this video, combining passages from banned books read by customers and employees, we created a statement about how books inform, engage and inspire the light in each of us."



Former Travel Booksellers on the Move
Congratulations to Pat Carrier, former owner of Globe Corner Bookstores, former president of the New England Independent Booksellers Association and a consultant to East View Map Link, who has moved to New Orleans to become director of finance and operations at Carver Senior High School, a new charter school in the Upper Ninth Ward.
He wrote: "I've been blessed by working for the past 37 years in a profession that has made me happy (almost every day) to go to work. Whatever the drawbacks have been for having chosen bookselling as a career, it has been a privilege to get up every day and say this is what I do.
"I've been looking around for some new 'life' that would offer that good feeling, but also be more directly connected to having an impact on the lives of young urban kids who start life with a lot of obstacles to personal growth and success."
Carrier's wife, Harriet B. Carrier, is continuing Zimmara, her author event and corporate and institutional sales business. Carrier added: "We are nicely ensconced in a comfortable Uptown apartment with a great guest room, awaiting Boston visitors."


Book Trailer of the Day: In a Fix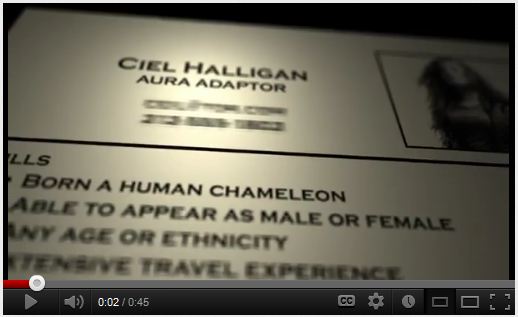 In a Fix by Linda Grimes (Tor), the first in a series starring a heroine who is an aura adaptor, a human chameleon, able to take on her clients' appearances and solve their problems.


Media and Movies
Media Heat: Neal Stephenson on KCRW's Bookworm
Today on SiriusXM's Bob Edwards Show: Carol Blue, widow of Christopher Hitchens, who wrote the afterword to Hitchens's new book, Mortality (Twelve/Hachette, $22.99, 9781455502752).
---
Tomorrow on NPR's Diane Rehm Show: Kofi Annan, co-author of Interventions: A Life in War and Peace (Penguin Press, $36, 9781594204203).

---

Tomorrow on KCRW's Bookworm: Neal Stephenson, author of Reamde: A Novel (Morrow, $18.99, 9780062191496) and Some Remarks: Essays and Other Writing (Morrow, $25.99, 9780062024435).

---

Tomorrow on MSNBC's the Cycle: Carrie Goldman, author of Bullied: What Every Parent, Teacher, and Kid Needs to Know About Ending the Cycle of Fear (HarperOne, $25.99, 9780062105073).




TV: The White Queen; Witches of East End
Starz has ordered 10 episodes of The White Queen, a drama based on Philippa Gregory's the Cousins War series of novels (The White Queen, The Red Queen, The Lady of the Rivers and The Kingmaker's Daughter). The Hollywood Reporter wrote that the network "is looking to capture the success HBO has achieved with its fantasy period drama Game of Thrones, which like White Queen also revolves around warring houses in a fierce and deadly battle for the throne."

Carmi Zlotnik, Starz managing director of original programming, said the novels "have become runaway bestsellers with passionate fans the world over, making this a project ripe for reimagining." The White Queen will film in Bruges, Belgium and premiere next year on Starz.

---

Julia Ormond will star in the Lifetime pilot Witches of East End, based on Melissa de la Cruz's novel. Deadline.com reported that Maggie Friedman (Eastwick) wrote and will executive produce the project with Erwin Stoff for Fox 21 and 3 Arts. Ormond earned an Emmy Award for her performance in HBO's Temple Grandin and is nominated this year for a guest stint on AMC's Mad Men.



Books & Authors
Awards: Rona Jaffe
The Rona Jaffe Foundation announced winners of this year's Writers' Awards, which recognize six emerging women writers and awards each of them $30,000. The 2012 honorees are Julia Elliott (fiction), Christina Nichol (fiction), Lauren Goodwin Slaughter (poetry), Rachel Swearingen (fiction), Kim Tingley (nonfiction) and Inara Verzemnieks (nonfiction). They will be honored at a private ceremony on September 20 in New York City.



IndieBound: Other Indie Favorites
From last week's Indie bestseller lists, available at IndieBound.org, here are the recommended titles, which are also Indie Next Great Reads:

Hardcover
A Foreign Country: A Novel by Charles Cumming (St. Martin's, $24.99, 9780312591335). "Thomas Kell is a spy, or at least he used to be. He was 'asked' to retire--which means he was forced out--by the SIS, the British Secret Intelligence Service. But then Thomas is called back in because he's the best person to track down his old partner, Amelia. She is slated to become the next chief of SIS and has disappeared. Thomas discovers Amelia has secretly met up with the son she gave up for adoption many years ago, something that could ruin Amelia's career. Thomas is out to find her, protect her story, and redeem his life as a spy. As in all good spy thrillers, this one is full of intrigue and suspense, and Cumming is an expert storyteller." --Leigh Ann Giles, Western Associated Students Bookstore, Bellingham, Wash.

When We Were the Kennedys: A Memoir from Mexico, Maine by Monica Wood (Houghton Mifflin Harcourt, $24, 9780547630144). "Wood's memoir is a compelling tale of loss on many levels. She recounts the tragedy of the unexpected death of her father and also the loss of a way of life with the slow dying of the town's mill that has sustained its citizens for generations. Her mother's fascination with the stoicism of the Kennedys after the death of the President foreshadows the family's ability to deal with the abrupt loss of their husband and father. This book is a moving tale--sad, yet funny, as Monica shares her story of growing up in a small town with all of the various folks who helped shape her life." --Barbara Kelly, Portland Bookstore, University of Southern Maine, Portland, Me.

Paperback
The Homecoming of Samuel Lake: A Novel by Jenny Wingfield (Random House, $15, 9780385344098). "Wingfield has the storyteller's gift, and writes her debut tale of preacher-without-a-church Samuel Lake and his family with the assurance of a seasoned author. After the death of his father-in-law, John, Samuel moves his wife, Willadee, and their three children into his mother-in-law's house in rural Arkansas. John used to run Never Closes--a bar that stayed open all night--from the back porch of his house. Calla, his wife, runs Moses--a convenience store that is open all day--from the front porch. Inside the house between those two porches, an extraordinary family lives a life complete with love, lust, heartbreak, heroics, and miracles. A perfect book for the many fans of The Help." --Jill Miner, Saturn Booksellers, Gaylord, Mich.

For Ages 9 to 12
Deadweather and Sunrise: The Chronicles of Egg, Book 1 by Geoff Rodkey (Putnam, $16.99, 9780399257858). "When his emotionally distant father, bratty sister, and bullying brother are swept away in a hot air balloon accident, Egg--real name Egbert--is barely able to register the loss. The father of the girl he's falling for is trying to kill him, there may be magical treasure buried on his family's land, and he keeps getting captured by pirates! This first book in a new series is filled with humor, adventure, and more bloodthirsty pirates than you can shake a peg leg at!" --Jamie Schildknecht, The Rediscovered Bookshop, Boise, Idaho

[Many thanks to IndieBound and the ABA!]




Book Brahmin: D.E. Johnson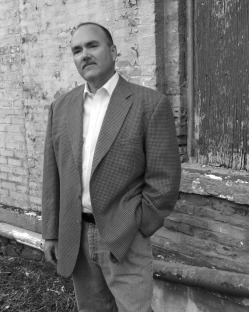 D.E. (Dan) Johnson is the author of the historical mysteries The Detroit Electric Scheme and Motor City Shakedown (both St. Martin's/Minotaur). The third book in the Will Anderson series, Detroit Breakdown, was just published by Minotaur. Johnson is a history buff who has been writing fiction since his childhood in Kalamazoo, Mich. The early 20th century, a time of big ambitions, huge achievements and crushing poverty, holds a special fascination for him. He is married, has three daughters and once again lives near Kalamazoo.
On your nightstand now:
The fourth book in my series is going to be set during the 1912 Presidential election, so I'm currently reading these books for research: The War Lovers: Roosevelt, Lodge, Hearst, and the Rush to Empire, 1898 by Evan Thomas and 1912: Wilson, Roosevelt, Taft and Debs--The Election That Changed the Country by James Chace. They are both excellent books, but I have to say I'm a fiction guy, so for fun I'm reading The Corpus Conumdrum by Albert A. Bell, Jr. It's the third in a wonderful mystery series set in Ancient Rome.
Favorite book when you were a child:
I'd probably have to go with the Encyclopedia Brown series. I remember a case in which Encyclopedia deduced that a Civil War Confederate sword was a fake because it was engraved with "The First Battle of Bull Run." Not only wouldn't they have known there was going to be a second battle at that time, the Rebs called it "the Battle of Manassas." Of course, he figured it out in a snap. That Encyclopedia was one sharp kid. (But I still can't imagine why that story has stuck with me for over 40 years.)
Your top five authors:
It would be easier to list the top 50. My taste runs to historical fiction and crime, so I'll go with T.C. Boyle, James Lee Burke, E.L. Doctorow, Elmore Leonard and Walter Mosley. Let me write like a blended clone of Doctorow and Leonard, and I'll die happy.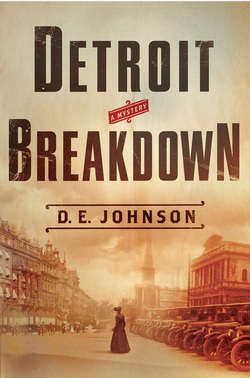 Book you've faked reading:
Can't think of any. I probably should fake having read the classics, but I'm an unapologetic modern fiction reader. I'm not really interested in many of the classics, and, truth be told, the only literature class I took in college was kiddie lit. (Teaching major.) Outside of "popular" writers like Twain, Dickens and Poe, I don't have the patience for many old books.
Book you're an evangelist for:
Whiskey River by Loren Estleman. Loren has written some outstanding novels, and this one opened my eyes to the idea of writing historical mysteries set in Detroit. He's a master, and I think this is his best.
Book you've bought for the cover:
The Road to Wellville by T.C. Boyle. I'd never heard of him when I saw the hardcover of this book lying on the new fiction table at my local independent bookstore. It's a grandiose cover just branded with the promise of a great story, which Tom delivered in spades. One of my all-time favorites.
Book that changed your life:
The Catcher in the Rye. I remember getting in trouble in high school study hall for laughing out loud while reading it. It was the first book that I remember absolutely knowing the protagonist, and the first time I knew that someone else felt the same way I did. It particularly shocked me that this was a book written by a member of my parents' generation. For the first time I realized that my times and my problems weren't unique.
Favorite line from a book:
"Riding up the winding road of Saint Agnes Cemetery in the back of the rattling old truck, Francis Phelan became aware that the dead, even more than the living, settled down in neighborhoods."
The opening line of Ironweed, William Kennedy's brilliant Pulitzer Prize-winning novel of the Depression. That one line sets up a gut-wrenching story about the value of a life, even in the most tragic circumstances. My favorite book of all time.
Book you most want to read again for the first time:
To Kill a Mockingbird. Unlike everyone else in the U.S., I didn't read it until adulthood. As soon as I finished it, I read it again. I've never done that with another book (other than my own, and that's called rewriting). I just wish Harper and J.D would have written more books. I know I shouldn't, but I feel cheated.
Why do you write about turn-of-the-20th-century Detroit?
So many reasons.... At the time, Detroit was known as the "Paris of the West." It was an amazing city, growing like wildfire, beautiful and prosperous. In my lifetime, it's been anything but. My research made me fall in love with the city. The early 1900s were the time that the U.S. came into its own and became the country it is today, for good and for bad. The parallels between that time and today are remarkable. People were struggling with the same issues we are now, and I found I could completely identify with the folks who lived a hundred years ago, which let me write them with empathy.


Book Review
YA Review: The Raven Boys
The Raven Boys by Maggie Stiefvater (Scholastic, $18.99 hardcover, 416p., ages 13-up, 9780545424929, September 18, 2012)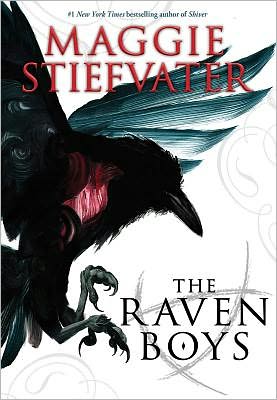 In Maggie Stiefvater's (Shiver; The Scorpio Races) spellbinding novel of friendship, romance and death, the first in a planned quartet, the author once again carves out new territory. Sixteen-year-old Blue has been lovingly raised by her mother, Maura, a psychic, along with a chosen tribe of other psychics like her. They have all made the same prediction: "If Blue was to kiss her true love, he would die."
Blue cannot detect what the psychics can, but her presence makes their gifts stronger. Their hometown of Henrietta, Va., is situated on a ley line (a "supernatural energy path that connect[s] spiritual places"), also known as a "corpse road." Each year on April 25, St. Mark's Eve, Blue records the names of the "future dead" who travel the corpse road as her mother announces them. But this year, Maura's half-sister, Neeve, goes in Maura's place. For the first time, Blue can see one of the travelers on the corpse road: a student at the ritzy all-boy Aglionby Academy, a "raven boy"--known by the raven mascot on his sweater. He tells Blue his name: "Gansey." When Blue asks Neeve why she can see him, Neeve answers, "Either you're his true love... or you killed him."
Stiefvater explores uniquely American striations of class and privilege in a psychologically complex novel. Gansey, from a wealthy family, acts as leader in a foursome of raven boys. They all join Gansey on his quest to find Owain Glyndwr, the Raven King, whom legend says is buried somewhere on the ley lines--but for different reasons. Adam, from a poor and abusive family, works to pay his way through Aglionby. Brooding Ronan discovered his father's body upon his death. Noah, soft-spoken and nearly invisible, brightens in Blue's company. Blue becomes involved through a series of coincidences... or is it destiny? Stiefvater explores the questions that will determine the adults they'll become. What does it mean to come from wealth? What do you owe society, or does society owe you? Do you own yourself only if you pay your own way?
Stiefvater's exquisite writing captures what it's like to believe in something greater than oneself, as in this passage, when the group discovers a threshold to the ley lines called Cabeswater, and Blue describes Gansey's expression: "She recognized the strange happiness that came from loving something without knowing why you did, that strange happiness that was sometimes so big that it felt like sadness. It was the way she felt when she looked at the stars." The author leaves plenty of questions to ensure readers' return for answers in the subsequent books, and they will genuinely care what happens to these flesh-and-blood characters. --Jennifer M. Brown
Shelf Talker: The author of Shiver and The Scorpio Races creates an original legend of a Welsh king buried in America and a group of young people obsessed with finding him, no matter the cost.