Shelf Awareness for Monday, October 29, 2012

Quotation of the Day
Book of the Year: Power Prize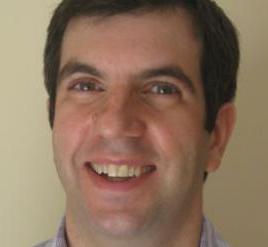 "I'm honored because I'm such a Hudson Booksellers fan. I've spent many hours browsing the aisles of this wonderful bookstore. No doubt it's the best part of the airport experience, right up there with scoring the last available electrical outlet in LaGuardia's Concourse C."
--A.J. Jacobs in response to winning Book of the Year from Hudson Booksellers for Drop Dead Healthy (see the full list of Hudson's best books of the year below).


News
It's Official: Random House, Penguin Creating Joint Venture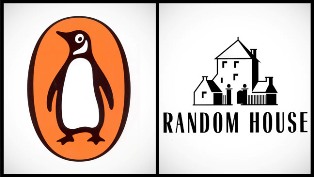 Four days after officially confirming that Pearson and Bertelsmann were in discussions about combining their book publishing operations, the companies announced this morning that they are creating a joint venture named Penguin Random House. Bertelsmann will own 53% of the joint venture, and Pearson will own 47%.

The deal scuttles a News Corp. £1 billion ($1.62 billion) offer to buy Penguin that News Corp.'s Times of London said yesterday was going to be made this week. Such a deal would have combined Penguin with News Corp.'s HarperCollins and would have been an outright purchase.

Except for Bertelsmann's trade publishing business in Germany--Verlagsgruppe Random House--Penguin Random House includes all trade publishing of Random House and Penguin worldwide. (Pearson will retain rights to use the Penguin brand in education markets.) The companies expect to complete the deal in the second half of next year; until then they will continue to operate separately. Bertelsmann and Pearson said that in the new company, "the publishing imprints of Random House and Penguin will continue to publish their books with the autonomy they presently enjoy, and retain their distinct editorial identities."
Markus Dohle, currently CEO of Random House, will be CEO of Penguin Random House, and John Makinson, chairman and CEO of Penguin, becomes chairman of the joint venture. Bertelsmann will nominate five directors to the Penguin Random House board; Penguin will nominate four.
In their announcements about the merger, the companies said that last year Random House had revenues of €1.7 billion (about $2.21 billion) and operating profit of €185 million ($241 million). Penguin had revenues of £1 billion ($1.62 billion) and operating profit of £111 million ($180 million) with total assets of £1 billion ($1.62 billion). The Penguin Random House combination is estimated to represent about 25% of trade publishing in the U.S. and U.K. and may have some antitrust difficulties. But in the initial report about the possible merger a week ago today, Manager Magazin in Germany said that the companies were already having detailed discussions with regulatory bodies in the U.S. and European Union.

Under the agreement, Pearson and Bertelsmann can't sell any part of their interest in Penguin Random House for three years. After five years, either partner may require an initial public offering of Penguin Random House. If Bertelsmann declines a Pearson offer to sell its 47% share, Pearson may require a recapitalization of Penguin Random House, under which the joint venture would raise debt of up to three and half times the company's EBITDA (earnings before interest, taxes, debt and amortization--a measure of income), with a shareholder dividend.

Bertelsmann chairman and CEO Thomas Rabe commented: "With this planned combination, Bertelsmann and Pearson create the best course for the future of our world-renowned trade-book publishers, Random House and Penguin, by enabling them to publish even more effectively across traditional and emerging formats and distribution channels. It will build on our publishing tradition, offering an extraordinary diversity of publishing opportunities for authors, agents, booksellers, and readers, together with unequalled support and resources."

Bertelsmann emphasized that the joint venture is "a significant step" in the implementation the four new strategic priorities that Rabe recently announced: "strengthening the core; digital transformation; the establishment of growth platforms; and the development of growth regions." Rabe said: "The combination of Random House and Penguin, first of all, significantly strengthens book publishing, one of our core businesses. Second, it advances the digital transformation on an even greater scale, and third, it increases our presence in the target growth markets."

For "its significance for our business and for the cultural resonance of our book publishing operations worldwide" Rabe compared the deal with the purchases of Random House in 1998, Doubleday in 1986, Bantam Books in 1977 and Goldmann Verlag, also in 1977. "Each of these steps was aimed at increasing the breadth and quality of Bertelsmann's publishing operations, as our new company will," he said.

Marjorie Scardino, who is stepping down as CEO of Pearson in January, commented: "Penguin is a successful, highly-respected and much-loved part of Pearson. This combination with Random House--a company with an almost perfect match of Penguin's culture, standards and commitment to publishing excellence--will greatly enhance its fortunes and its opportunities. Together, the two publishers will be able to share a large part of their costs, to invest more for their author and reader constituencies and to be more adventurous in trying new models in this exciting, fast-moving world of digital books and digital readers."



John Makinson said: "All of us who work in book publishing experience every day the breathtaking pace of change in our industry. The partnership that we are announcing today will position Penguin Random House at the forefront of that change. Our access to investment resources will allow us to take risks with new authors, to defend our creative and editorial independence, to publish the broadest range of books on the planet, and to do it all with the attention to quality that has always characterized both our great companies."

And Markus Dohle said: "Our new company will bring together the publishing expertise, experience, and skill sets of two of the world's most successful, enduring trade book publishers. In doing so, we will create a publishing home that gives employees, authors, agents, and booksellers access to unprecedented resources. I deeply believe that the support and services that we will be able to offer, coupled with the creative and editorial independence that we will continue to maintain, will benefit everyone in the book publishing environment, especially our passionate readers from today's generation to the next."




Amazon, Arizona Reach Sales Tax Settlement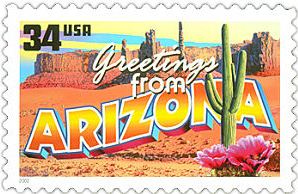 Beginning next year, Amazon will collect sales tax on its Arizona transactions as part of a legal settlement with the state's Department of Revenue. The Republic reported that Amazon "also agreed to pay Arizona an undisclosed amount to settle the state's claim that it owed $53 million in back taxes from 2006 to 2010." Company officials called the settlement amount "immaterial."

The deal had been reached in September, but was made public Friday when the company made its quarterly filing with the Securities and Exchange Commission, the Republic wrote. Amazon called the assessments "without merit," but said it will begin collecting sales tax on physical products in February and digital products and services in July.

Matthew Benson, a spokesman for Gov. Jan Brewer, said, "The agreement allows the state to settle this dispute without litigation while securing partial payment and establishing that Amazon will be collecting and paying taxes going forward."

Arizona Retailers Association executive director Michelle Ahlmer commented: "We are thrilled that Amazon will be collecting the tax on sales to Arizona customers and will become a business that is investing in Arizona alongside the brick-and-mortar retailers."



CUNY Publishing Institute Set for Next June
The inaugural CUNY Publishing Institute, a five-day course on book publishing for both entrepreneurs and those already in the industry, has been scheduled for June 3-7, 2013, at the CUNY Graduate School of Journalism in New York City. While the course will touch on the major aspects of the industry, its focus is on new possibilities in book publishing, according to the organizers.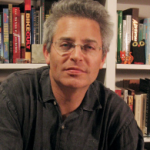 Directed by John Oakes, co-founder of OR Books, the CUNY Publishing Institute faculty will be drawn from the New York metropolitan area's publishers, editors and writers, including both traditional houses and start-ups. Scheduled speakers include Jane Friedman, CEO of Open Road Media; Larry Kirshbaum, president of Amazon Publishing; and Johnny Temple, publisher of Akashic Books. You can see a developing list of guest speakers here.



Obituary Note: Paul Kurtz
Paul Kurtz, philosopher, author and founder of Prometheus Books, died Saturday, October 20, at his home in Amherst, N.Y. He was 86.

A professor of philosophy at the State University of New York at Buffalo for many years, Kurtz was an advocate for a secular and scientific worldview and a caring, ethical humanism. He was editor of the Humanist from 1967 to 1978 and wrote more than 50 books, including The Fullness of Life, Exuberance: A Philosophy of Happiness, The Transcendental Temptation, The Courage to Become, The New Skepticism: Inquiry and Reliable Knowledge, Living without Religion: Eupraxsophy, Forbidden Fruit: The Ethics of Secularism and the primer What Is Secular Humanism?

Kurtz founded Prometheus in 1969. He also founded Skeptical Inquirer, the Committee for the Scientific Investigation of Claims of the Paranormal, Free Inquiry, the Council for Secular Humanism, the Center for Inquiry, the Human Prospect and the Institute for Science and Human Values.




Notes
Image of the Day: Clintons in Connecticut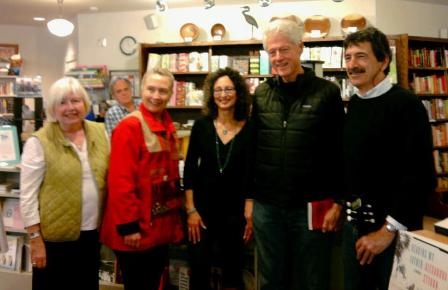 On a weekend trip to Connecticut to support the Senate campaign of Chris Murphy, former President Bill Clinton and Secretary of State Hillary Clinton stopped by Hickory Stick Bookstore in Washington Depot. From left, Hickory Stick owner Fran Keilty, Hillary Clinton, Florence Friedmann Minor, Bill Clinton and Gordon Titcomb at a book signing for The Last Train, written by Titcomb and illustrated by Wendell Minor.
Photo: Charley Monagan, Connecticut magazine/Housatonic Times




Rakestraw Books Moves Next Door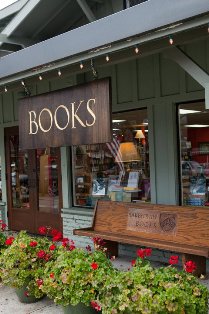 Assuming all went well, Rakestraw Books, Danville, Calif., moved yesterday next door. A book brigade of fans and customers started at 8 a.m. The store wrote that it remodeled the new space "to make a bright, open, and colorful store that we think you will love."
Rakestraw's new address is 550 Hartz Ave., Danville, Calif. 94526. The phone number remains 925-837-7337.


Book Trailer of the Day: An Irish Country Wedding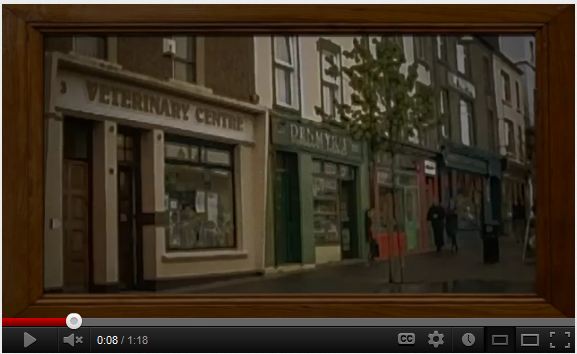 An Irish Country Wedding by Patrick Taylor (Forge, Macmillan Audio), the latest installment of his Irish Country series.



Media and Movies
Media Heat: Malcolm Gladwell on Colbert
This morning on MSNBC's Morning Joe: Patricia Cornwell, author of The Bone Bed (Putnam, $28.95, 9780399157561).

---

This morning on the Today Show: Brené Brown, author of Daring Greatly: How the Courage to Be Vulnerable Transforms the Way We Live, Love, Parent, and Lead (Gotham, $26, 9781592407330).

---

This morning on NPR's Morning Edition: Thomas E. Ricks, author of The Generals: American Military Command from World War II to Today (Penguin Press, $32.95, 9781594204043). Tomorrow he will be on NPR's Fresh Air.

---

Today on the Steve Harvey Show: Rosie Pope, author of Mommy IQ: The Complete Guide to Pregnancy (It, $19.99, 9780062192608).

---

Today on NPR's Diane Rehm Show: Jonathan Jones, author of The Lost Battles: Leonardo, Michelangelo, and the Artistic Duel That Defined the Renaissance (Knopf, $35, 9780307594754).

---

Today on the View: Rachel Held, author of A Year of Biblical Womanhood: How a Liberated Woman Found Herself Sitting on Her Roof, Covering Her Head, and Calling Her Husband "Master" (Thomas Nelson, $15.99, 9781595553676).

---

Tonight on the Colbert Report: Malcolm Gladwell, author of the foreword of The Big New Yorker Book of Dogs (Random House, $45, 9780679644750).

---

Tonight on Last Call with Carson Daly: Chris Elliott, author of The Guy Under the Sheets: The Unauthorized Autobiography (Blue Rider, $26.95, 9780399158407).

---

Tomorrow morning on Good Morning America: J.R. Martinez, co-author of Full of Heart: My Story of Survival, Strength, and Spirit (Hyperion, $23.99, 9781401324742).

---

Tomorrow morning on CBS This Morning: Darrell Hammond, author of God, If You're Not Up There, I'm F*cked: Tales of Stand-Up, Saturday Night Live, and Other Mind-Altering Mayhem (Harper, $25.99, 9780062064554).

---

Tomorrow morning on the Today Show: Tom Nardone, author of Extreme Pumpkins II: Take Back Halloween and Freak Out a Few More Neighbors (HP, $13.95, 9781557885333). He will also appear on Conan.

Also on the Today Show: Richard M. Cohen, author of I Want to Kill the Dog (Blue Rider, $21.95, 9780399162039).

---

Tomorrow on NPR's Diane Rehm Show: David Von Drehle, author of Rise to Greatness: Abraham Lincoln and America's Most Perilous Year (Holt, $30, 9780805079708).

---

Tomorrow on the Mike Huckabee Show: Eben Alexander III, author of Proof of Heaven: A Neurosurgeon's Journey into the Afterlife (Simon & Schuster, $15.99, 9781451695199). He will also appear on Here & Now.

---

Tomorrow on Charlie Rose: Nate Silver, author of The Signal and the Noise: Why So Many Predictions Fail-but Some Don't (Penguin Press, $27.95, 9781594204111).




Movies: New Life of Pi Clip; The Hobbit TV Spots
Fox has released a new clip and seven photos from Ang Lee's adaptation of Life of Pi by Yann Martel, which opens November 21. Indiewire noted that "while we're still a solid month from the film hitting theaters, Fox is looking to keep the buzz going."

---

"Though brief, there's a lot packed into the first TV spot" for Peter Jackson's The Hobbit: An Unexpected Journey, the Hollywood Reporter wrote, adding that the clip "delves into Bilbo (Martin Freeman) being forced of his comfort zone and into the world--a prospect he finds unsavory." Or, as Gandalf (Ian McKellen) puts it, "The world is not in your books and maps--it's out there." Deadline.com reported that this and a second TV spot released shortly afterward "appear to be the first to note on the closing title page that the movie will be presented in HFR 3D (high-frame-rate/48fps) as well as RealD and IMAX 3D." The movie hits theaters December 14.



Books & Authors
Hudson Booksellers' Best Books of 2012
Hudson Booksellers, which has 70 bookstores and sells books in more than 450 Hudson News newsstands in airports and transportation terminals in North America, has selected its best books published in 2012. The lists are displayed in all the stores and on the stores' Facebook page and were picked by a panel of company booksellers and managers. All Hudson Booksellers and Hudson News outlets will offer a 20% discount on the Book of the Year and most other Best of 2012 titles, from November 20 through December 31.

Book of the Year: Drop Dead Healthy by A.J. Jacobs

Best Fiction:
The Twelve by Justin Cronin
Memoirs of an Imaginary Friend by Matthew Dicks
The Revised Fundamentals of Caregiving by Jonathan Evison
Gone Girl by Gillian Flynn
The Dog Stars by Peter Heller
Flight Behavior by Barbara Kingsolver
The Yellow Birds by Kevin Powers
The Light Between Oceans by M.L Stedman
Beautiful Ruins by Jess Walter
Alif the Unseen by G. Willow Wilson

Best Nonfiction:
The Finish by Mark Bowden
Mortality by Christopher Hitchens
Drop Dead Healthy by A.J. Jacobs
Let's Pretend This Never Happened by Jenny Lawson
Thomas Jefferson: The Art of Power by Jon Meacham
How to Be a Woman by Caitlin Moran
Joseph Anton by Salman Rushdie
The End of Your Life Book Club by Will Schwalbe
Wild by Cheryl Strayed
Comet's Tale by Steven Wolf

Best Young Readers:
The Fault in Our Stars by John Green
The Fantastic Flying Books of Mr. Morris Lessmore by William Joyce
This Is Not My Hat by Jon Klassen
Cinder by Marrisa Meyer
More by I.C Springman

Best Business Interest:
Leadership 2.0 by Travis Bradberry
Quiet by Susan Cain
The Power of Habit by Charles Duhigg
End This Depression Now by Paul Krugman
Heart Smart, Guts & Luck by Anthony Tjan


Book Review
Review: The Future of the Jewish People in Five Photographs
The Future of the Jewish People in Five Photographs by Peter S. Temes (University of Nebraska Press, $26.95 hardcover, 9780803239791, November 1, 2012)
In the provocative The Future of the Jewish People in Five Photographs, Peter Temes uses a set of images, both iconic and obscure, as touchstones to explore a Jewish future that contains "possibilities hopeful and inspiring but also challenging and troubling." Anyone who wants to learn about the values that have fueled the often improbable story of Jewish survival, and reflect on how those values may advance or impede the continuation of that story, should read this book.
Pointing to some seemingly implacable demographic facts--including a low birthrate and an aversion to proselytizing--Temes wonders whether Jews, who today account for only .2% of the world's population, will eventually lose their distinct identity. The first two photographs spotlight the Zoroastrians, whose population, once as high as three million, has shrunk to 200,000, and the Jews of Kaifeng, China, who gradually assimilated into the surrounding population. In the process, Temes notes, these peoples did not become extinct, but instead merely made a "change from one set of ideas to another."
His third photograph, of Reverend Martin Luther King, Jr., and Rabbi Abraham Joshua Heschel marching from Selma to Montgomery in 1965, highlights the tension between Jewish tradition's demand to embrace the cause of social justice and the imperative of self-preservation. "From goodness done by Jews, the best kind of Jewishness follows," Temes concludes, firmly endorsing a Jewish commitment to repair the world. A photograph of Adolph Eichmann, on trial for war crimes in Jerusalem in 1961, anchors reflections on the role of Israel in defining the future of the Jewish people. Here, Temes points out, Jews have assumed the unusual position of a governing power, forcing them to decide "how much to weight survival and strength and how much to weight virtue and reflection."
The final photograph depicts a female rabbi performing the exacting task of repairing a Torah scroll, spurring Temes to consider the importance of traditional Jewish texts and the ongoing conversation in which Jews engage those texts. He concludes by sketching out alternative visions of the Jewish future, from "Theory J," where Judaism eventually disappears into Christianity, to "Theory Five," a fiercely exclusionary effort to cling to the vision of Judaism's uniqueness as expressed in the Five Books of Moses.
Though Temes stops short of offering any bold predictions of his own in this concise, passionately argued book, he provides valuable fodder for many searching conversations about what it will take to carry the Jewish saga forward into the new millennium. --Harvey Freedenberg
Shelf Talker: Five photographs serve as the springboard for a trenchant examination of the Jewish people's future.