Shelf Awareness for Thursday, November 29, 2012

News
B&N Second Quarter: Comp-Store Sales Up 1.8%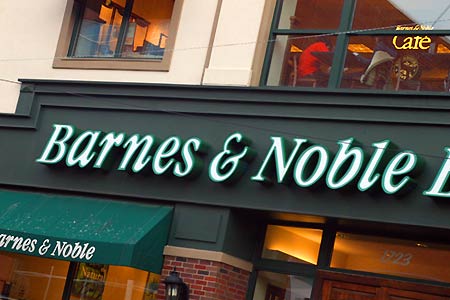 In the second quarter ended October 27, consolidated revenues at Barnes & Noble fell 0.4%, to $1.9 billion, and the net gain was $2.2 million compared to a net loss of $6.6 million in the same period a year ago. But after several dividend charges, the net basic loss was 4 cents a share, down from 17 cents a year earlier, but close to analysts' estimates of 3 cents a share. Analysts had also predicted flat revenue.

Sales at B&N stores open at least a year, excluding Nook products, rose 1.8% in the quarter. Sales at B&N College stores open at least a year fell 0.5%.

Revenues at B&N bookstores and B&N.com fell 3%, to $996 million, because of "flat comparable store sales, store closures and lower BN.com sales. During the quarter, the company began to cycle against the favorable impact of the Borders liquidation a year ago."

Sales at B&N College rose 0.4%, to $773 million, "led by new store growth."

Nook sales, including e-readers, e-books and accessories, rose 6%, to $160 million. Digital content sales, including e-books, digital newsstand and the apps business, rose 38%. The company continued to make high investments in product development and international expansion.

Commenting on business Thanksgiving weekend, B&N said sales at retail stores open at least a year, excluding the Nook, declined slightly "in line with company expectations." At the same time, Nook unit sales doubled, "driven by increased promotional activity at channel partners, particularly Walmart and Target."

CEO William Lynch noted that the company "completed the formation of our promising Nook Media subsidiary and closed our investment from Microsoft. We expect our two highly acclaimed new Nook products, and our Microsoft partnership on Windows 8 to further fuel the growth of our digital business, and are encouraged by the promising start to the holidays in our retail and digital businesses."


Amazon: Publishing Personnel Changes; Third Calif. Warehouse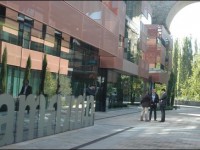 Amazon will launch Amazon Publishing in Europe next year from its European headquarters in Luxembourg. Vicky Griffith, publisher of the company's West Coast Group, is relocating from Seattle in the new year to head the division as Amazon begins hiring a team of editors and marketers overseas.

With Griffith's move to Europe, Larry Kirshbaum, publisher of the East Coast Group, will assume editorial leadership for both the Seattle and New York adult imprints, as well as Amazon Children's Publishing.

In addition, Daphne Durham will be editor-in-chief across all of Amazon's adult imprints, and report to Kirshbaum. Amy Bates will oversee operations and West Coast marketing chief Mikyla Bruder will oversee global marketing for publishing. Philip Patrick, who has been leading the rights and licensing team, will now run the larger business development, rights and sales teams across all imprints. Brooke Gilbert continues to lead the Author Services team.

---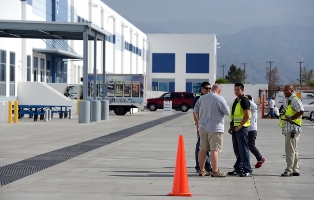 Amazon plans to add a third distribution center in California. The Los Angeles Times reported that the online retailer's next facility will be located in Tracy, "only about 30 miles from a second Amazon center being built in Patterson to the south." The San Bernardino warehouse opened last month.

Although Amazon has not announced the plan yet, "the wife of Tracy Mayor Brent Ives confirmed the news, saying people in town were thrilled and looking forward to the economic development and jobs the facility would bring," the Times wrote.



China: 25 Million 'Use Their Cellphones to Read Books'
"On my last visit to China, in 2009, I wrote enthusiastically about the variety of Chinese and international titles I found in the capital's biggest bookstore, with an emphasis on books by and about leading business figures, mainly Americans," Peter Osnos wrote in the Atlantic, where he recalled his surprise on a recent trip to the country to discover a marked increase in digital reading just three years later.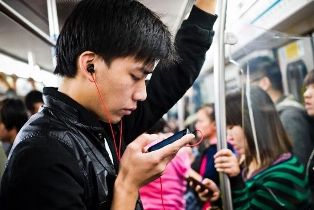 Noting the "prevalence of smartphones and reading devices," Osnos cited data from Chinese firm Analysys International, which claimed the country has more than 400 million mobile Internet users; and Irish Times Beijing correspondent Clifford Coonan, who recently reported that "almost half of Chinese adults read books in different forms and about 25% of readers--some 220 million people read electronic media. Of these, almost 120 million people use their mobile phone to read. And almost 25 million people only use their cellphones to read books."

Osnos observed that, after his 2009 visit, "I made no mention of electronic reading, because at the time it must have seemed to be so much less of a factor in China, or the United States for that matter. But in late 2012, the digital age has fully arrived in China, and that momentum clearly includes books. I hope those big city bookstores go on drawing crowds, but I came away from this short trip awed by the prospect of hundreds of millions of Chinese readers with access to an increasing range of online global literature and information."
Photo: Xinhu


U.K.'s ASA Calls Amazon Prime Offer 'Misleading'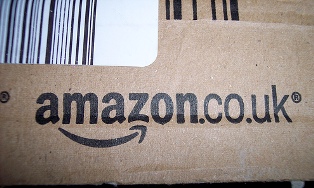 The U.K.'s Advertising Standards Authority has ordered Amazon to "change the wording of its Prime membership offer to customers after 'misleading' them by describing delivery as 'free'," the Bookseller reported. The ASA cited the wording in two of Amazon's promos: "Unlimited FREE One-Day Delivery on all eligible orders" and "Try Amazon Prime FREE for one month: Unlimited Free One-Day Delivery... After your free trial, Amazon Prime is just £49/year."

The ASA commented: "Although we understood Amazon's intention was to make clear that the one-day delivery could be used without charge after subscription, because members had to pay £49 before they could use the service we considered that the claim that one day delivery was 'free' was misleading.... The claim must not appear again in its current form. We told Amazon not to describe Prime one-day delivery as free."



Notes
Nerdfighter Alert: Greens at Carnegie Hall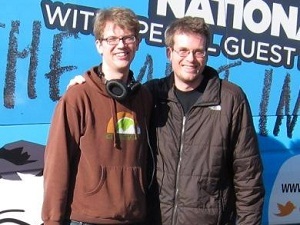 "An Evening of Awesome," John and Hank Green's performance at New York's Carnegie Hall next month, has sold out--just 10 days after tickets went on sale. But don't be discouraged. For all you Nerdfighters out there, the brothers will livestream the performance, scheduled for January 15, at 7 p.m., via the Vlogbrothers YouTube Channel. There you can also see John Green's pledge that they will outperform Florence Foster Jenkins, who, said John Green, "set the bar so low for worst-ever performance at Carnegie Hall that I believe we can jump over it." The Mountain Goats will also perform with the Greens.



BookPeople: 'Babies & Books'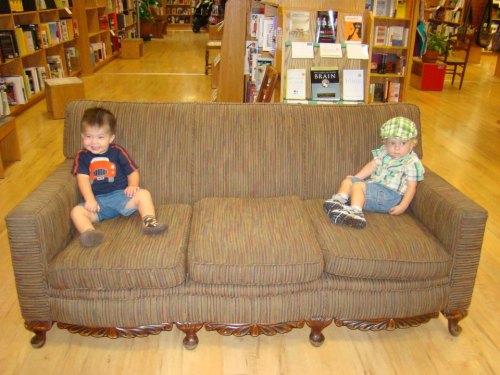 BookPeople's Blog shared an e-mail the Austin,. Tex. bookstore received from one of its customers, who noted that "my friend Elizabeth and I started this little tradition when our kids were just a few months old to take a picture every 6 months or so at the couch upstairs near the bathroom. A friend suggested I send them in to see if they could get posted somewhere. If not, maybe just a cute e-mail to show some employees!"

After sharing the photos, BookPeople noted: "So now it's settled, of course. We have to keep the couch until the boys are at least eighteen. So many thanks to Kristina for sharing these wonderful photos! What a wonderful reminder of the community that continues to grow inside our bookstore."



Personnel Changes for Ingram's Library Services Group
Dan Sheehan was promoted to v-p and general manager of Ingram's library services group. A nine-year veteran with the company, he served most recently as v-p of sales for Ingram Book Company. He is also v-p and general manager of Ingram Periodicals, a role he will continue.

Pamela Smith will join Ingram on December 3 as the v-p of global sales for the library business, with responsibility for Ingram Public, K-12 and Academic sales teams. She was most recently a senior v-p at Follett Corporation. She began her library career at Baker & Taylor and also spent time at Ingram Library Services.



Zoe Mackey Promoted at Berrett-Koehler
Zoe Mackey has been promoted to online marketing and international sales manager at Berrett-Koehler Publishers. She was formerly marketing associate and began on staff as marketing assistant after serving as public relations intern.


Book Trailer of the Day: The Importance of Being Wicked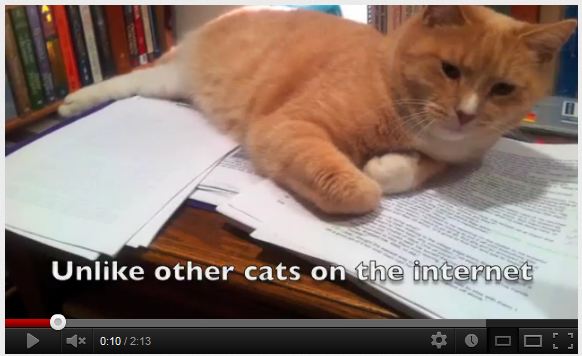 The Importance of Being Wicked by Miranda Neville (Avon Books), featuring a special message from Ernie the Cat.


Media and Movies
Media Heat: Kevin Pollak on Ellen
Today on Katie: Michelle Cove, author of I Love Mondays: And Other Confessions from Devoted Working Moms (Seal Press, $16, 9781580054355).
---
Tomorrow on Ellen: Kevin Pollak, co-author of How I Slept My Way to the Middle: Secrets and Stories from Stage, Screen, and Interwebs (Lyons, $24.95, 9780762780556).


Movie Premiere: 'Hobbit-Mania' in New Zealand
"Hobbits, elves, wizards and all manner of Middle-earth creatures were part of a crowd of thousands that gathered in downtown Wellington" yesterday for the world premiere of The Hobbit: An Unexpected Journey, the New Zealand Herald reported.

"This is an incredible experience because you spend so long shooting a movie where you're just focusing on the film and you want to keep everybody out," said director Peter Jackson, "and then suddenly one day the film's finished and the next morning you wake up and there's 100,000 people coming to celebrate. It sort of flips your head upside down."

Moviephone featured a Red Carpet slide show, and TVNZ was live tweeting from the scene, as well as interviews with Martin Freeman (Bilbo Baggins) and Cate Blanchett (Galadriel).



This Weekend on Book TV: Ray Kurzweil
Book TV airs on C-Span 2 this week from 8 a.m. Saturday to 8 a.m. Monday and focuses on political and historical books as well as the book industry. The following are highlights for this coming weekend. For more information, go to Book TV's website.

Saturday, December 1
7 p.m. William Souder talks about his book On a Farther Shore: The Life and Legacy of Rachel Carson (Crown, $30, 9780307462206).

8:15 p.m. Greg Gutfeld presents his book The Joy of Hate: How to Triumph Over Whiners in the Age of Phony Outrage (Crown Forum, $26, 9780307986962). (Re-airs Monday at 4 a.m.)

10 p.m. After Words. Scientific American Mind editor Ingrid Wickelgren interviews Ray Kurzweil, author of How to Create a Mind: The Secret of Human Thought Revealed (Viking, $27.95, 9780670025299). (Re-airs Sunday at 9 p.m., Monday at 3 a.m.)

11 p.m. David Von Drehle discusses his book Rise to Greatness: Abraham Lincoln and America's Most Perilous Year (Holt, $30, 9780805079708). (Re-airs Sunday at 6:30 a.m.)

Sunday, December 2
1:30 a.m. Amy Goodman and Denis Moynihan present their book The Silenced Majority: Stories of Uprisings, Occupations, Resistance, and Hope (Haymarket Books, $16, 9781608462315). (Re-airs Sunday at 3 p.m.)

7:45 a.m. Larry Berman recounts the life of a Vietnam-era military leader in Zumwalt: The Life and Times of Admiral Elmo Russell 'Bud' Zumwalt, Jr. (Harper, $29.99, 9780061691300).

12 p.m. In Depth. Senator Tom Coburn (R.-Okla.), author most recently of The Debt Bomb: A Bold Plan to Stop Washington from Bankrupting America (Thomas Nelson, $24.99, 9781595554673), joins Book TV for a live interview. Viewers can participate in the discussion by calling in during the program or submitting questions to booktv@c-span.org or via Twitter (@BookTV). (Re-airs Monday at 12 a.m.)

7:30 p.m. Thomas Ricks talks about his book The Generals: American Military Command from World War II to Today (Penguin, $32.95, 9781594204043).

10 p.m. James McPherson discusses his book War on the Waters: The Union and Confederate Navies, 1861-1865 (University of North Carolina Press, $35, 9780807835883).

11:15 p.m. Patrick O'Donnell presents his book Dog Company: The Boys of Pointe du Hoc - The Rangers Who Accomplished D-Day's Toughest Mission and Led the Way Across Europe (Da Capo, $26, 9780306820298).




Books & Authors
Awards: William Hill Sports Book of the Year
Disgraced world-class cyclist Tyler Hamilton won the William Hill Sports Book of the Year Award, often referred to as the "Bookie Prize," for his exposé The Secret Race: Inside the Hidden World of the Tour de France: Doping, Cover-ups, and Winning at All Costs. For the win, Hamilton receives £24,000 ($38,480), as well as a £2,000 William Hill bet, a specially-commissioned hand-bound copy of the book and a day at the races.



IndieBound: Other Indie Favorites
From last week's Indie bestseller lists, available at IndieBound.org, here are the recommended titles, which are also Indie Next Great Reads:

Hardcover
Magnificence: A Novel by Lydia Millet (Norton, $25.95, 9780393081701). "Susan is a serial adulterer whose life is shattered by her husband's sudden death. As she struggles to maintain a healthy relationship with her grown, paraplegic daughter, she unexpectedly inherits a mansion from a distant relative who had filled the magnificent house with stuffed and mounted animals from around the world. The novel explores the many forms that loss can take--a loved one's death when it is too late to make amends; a daughter's loss of a life filled with possibilities if not for her accident; the slow deterioration of personality in the elderly with dementia; and the loss of animals in the wild to extinction. At once funny and touching." --Karen Vail, Titcomb's Bookshop, East Sandwich, Mass.

A Question of Identity: A Simon Serrailler Mystery by Susan Hill (Overlook, $25.95, 9781468300505). "Hill's Chief Superintendent Simon Serrailler mysteries don't just create an almost unbearable atmosphere of brooding suspense; they also take you deeply into the lives, hearts, and minds of Serrailler, his family, and others, including some killers--in the British cathedral town of Lafferton. In this latest story, elderly women are being killed by someone whose methods match those of a man charged in previous killings, a man whose name has now vanished from all public records. Stunning!" --Carol Schneck Varner, Schuler Books & Music, Okemos, Mich.

Paperback
Crossing on the Paris: A Novel by Dana Gynther (Gallery, $15, 9781451678239). "This story chronicles five days on a steamer ship, the Paris, crossing the Atlantic from Le Havre to New York in 1921. Three women from different stations in life each traveling alone meet, and their actions impact each other's lives during the journey. There is young Julie Vernet, who is leaving her grieving parents behind to take a job in the service sector of the ship; Constance Stone, a woman in her 30s returning from an unsuccessful trip to Paris to persuade her gypsy sister to come home; and Vera Sinclair, a rich, ailing sophisticate, who is traveling back to her hometown after many years abroad. A fascinating look at the emerging independence of women, wonderfully told." --Lori Gascon, Sunriver Books, Sunriver, Ore.

For Ages 4 to 8
Who Pushed Humpty Dumpty? And Other Notorious Nursery Tale Mysteries by David Levinthal and John Nickle (Schwartz & Wade, $17.99, 9780375841958). "Who Pushed Humpty Dumpty? is by far one of the most irreverently quirky children's books since Bruce Hale's Chet Gecko came on the scene. In this case, Officer Binky is on the case, and you'll want to follow all the clues to solve every one of these intriguing nursery tale mysteries." --Judith Lafitte, Octavia Books, New Orleans, La.

[Many thanks to IndieBound and the ABA!]




Book Review
Review: Federation: The First 150 Years
Star Trek Federation: The First 150 Years by David A. Goodman (47 North, $99.99 hardcover, 9781612184173, December 2012)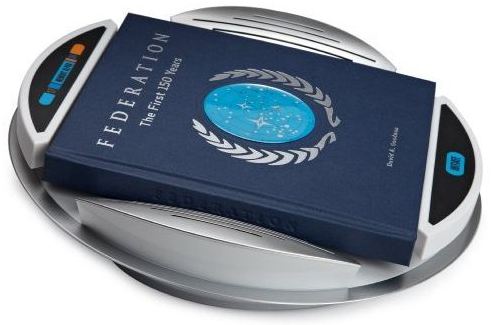 Federation: The First 150 Years aims to impress Star Trek fans from the moment they take it out of the box: the book comes with its own pedestal, which contains a recorded message from Admiral Hikaru Sulu (George Takei) welcoming readers to this chronicle of the early years of the United Federation of Planets.
David A. Goodman synthesizes plotlines from multiple Trek series and films, covering the period between Earth's first open encounter with the Vulcans (as seen in Star Trek: First Contact) and the negotiation of peace between the Federation and the Klingons (Star Trek VI: The Undiscovered Country). The resulting chronology is frontloaded with the final Trek series, Enterprise, and the original series, along with its movie spinoffs. But Goodman also draws upon other parts of the canon to fill in some of the story; fans of the 1970s animated series will be delighted to see a section on Robert April, the first captain of the NCC-1701, James T. Kirk's Enterprise.
The attention to detail is thorough. When Goodman invokes a fictional historian to describe the mid-21st-century "World War III," he picks a character from an episode of the original series. He's also willing to embrace the franchise's sillier moments: one sidebar provides an epilogue to the episode where Kirk visits a planet that bases its society on 1920s Chicago gang wars, while another works in the "Great Tribble Hunt" of Deep Space Nine. There's even a reference to the "Temporal Cold War" storyline of Enterprise (although it's treated with some skepticism).
The sidebars also present elaborate versions of alien calligraphy, and there are additional illustrations to flesh out our view of the universe. (These are almost entirely drawings and paintings, although some of them use recognizable promotional photographs as their sources.) An envelope attached to the inside back cover includes some additional "primary documents," including a handwritten letter from Kirk--all very smartly done.
Although Federation is framed as basic history--Goodman writes in-character from a 24th-century perspective--it is not, strictly speaking, an introductory text for non-fans. People who've never seen any of the shows could certainly pick up the fundamentals of the mythology from this book, but the detached perspective results in a lack of dramatic tension. If you're already a Trekker, though, it can be both a handy reference and a fun challenge: How many references can you spot? --Ron Hogan
Shelf Talker: The Seattle packager becker&mayer! went all-in on an authorized history of the Star Trek universe; this coffee-table book comes with elaborate accessories and its own viewing stand.


Ooops
Chuck Palahniuk, Free Agent
As it turns out, Chuck Palahniuk will no longer have an independent bookstore be his exclusive channel for selling inscribed editions of his books. He has been doing this with St. Helens Bookshop, St. Helens, Ore., which is closing, and we erroneously reported that Waucoma Bookstore, Hood River, Ore., was taking over that business. Many apologies for any confusion this may have caused.