Shelf Awareness for Friday, November 30, 2012

Quotation of the Day
Pete Townshend: Acquisitions Editor Was 'Best Job I Ever Had'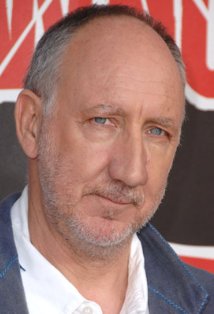 "Are you kidding? That was the best job I ever had. I had lunch with the old chairman, Matthew Evans, this week, and we both went dewy-eyed about the old days. He's in the House of Lords trying to stay awake, and I'm pounding stages like an aging clown. I loved the way the Faber editorial committee was driven as much by gossip and rumor as ideas. It was fun. Not what you expect in such an esteemed publishing house."
--The Who's
Pete Townshend
, author of
Who I Am: A Memoir
, in a
New York Times
interview where he recalled working as an acquisitions editor at Faber & Faber.


News
General Retail Sales in November: Sandy's Aftereffects Felt
General retail sales rose slightly in November, but storm damage in the Northeast weighed heavily on the month's numbers and a "burst of end-of-the-month holiday shopping couldn't overcome the damage that superstorm Sandy did to U.S. retailers," the Wall Street Journal reported. For the month, sales at stores open at least a year increased 1.6% at 17 retailers tracked by Thomson Reuters, which was less than the 3.3% growth analysts expected.

"Sandy had a big impact on a very important part of the country," said Nancy Liu of Kurt Salmon. "The region drives so much of consumer spending and commerce. But the distraction of Sandy in November may mean there will be some momentum in December from pent up demand."

The National Retail Federation reported that estimated total Thanksgiving weekend spending was $59.1 billion, up 13% from last year, WSJ noted, adding that comScore Inc. reported online spending from Thanksgiving through Saturday was $2.4 billion.



ABA Winter Institute: Wi8 Scholarship Winners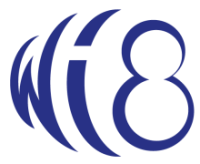 The American Booksellers Association named a record-breaking 50 booksellers as winners of scholarships to the ABA's eighth annual Winter Institute in in Kansas City, Mo., this coming February. Bookselling this Week reported that 37 are recipients of scholarships from Wi8's publisher sponsors, with an additional 13 "attending on scholarships and fellowships created by organizations and publishers to recognize past industry leaders as well as indie booksellers' involvement in a range of programs." Publisher-sponsored Winter Institute scholarships cover up to a four-night stay at the host hotel, transportation costs up to $350 and the Wi8 meal fee.

Expressing thanks on behalf of the ABA for "the generosity of our sponsors," ABA development officer Mark Nichols said, "This speaks volumes about their commitment to independent bookselling, and we encourage all ABA members to join us in thanking each and every one of them for their support."



B&N Closing Greenwich Village Store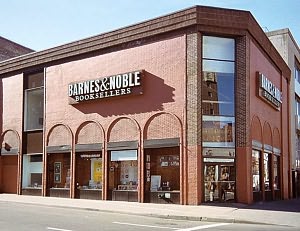 The Barnes & Noble bookstore at the corner of Sixth Avenue and Eighth St. in Greenwich Village has posted a sign in its window confirming the store will close December 31, Showbiz411.com reported. The store was opened in the 1980s as a B. Dalton Bookseller, before B&N bought Dalton.

The Villager asked a staff member about the closure and was told "the lease is up and that the new rent is too high for the chain to pay. She said there weren't any plans to open up a new B&N in the area to replace the store."



New Indie Bookstore in Queens?
Inspired by the independent bookseller revival in Brooklyn, Lexi Beach and Connie Rourke are hoping to open an indie bookstore in Queens. DNAInfo reported the women are currently "hunting for the right place to set up shop and hosting book events as they map out plans to launch the Astoria Bookshop this spring." Another Queens indie, Seaburn Bookstore, closed last year.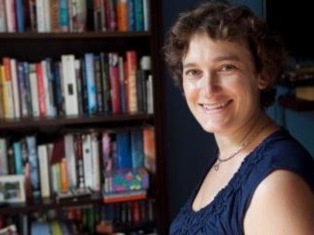 "An independent bookstore will have a hard time competing with the Internet in terms of prices and in terms of selection," said Beach (in photo), who has worked for Simon & Schuster and for a digital retailer selling audiobooks. "But customers also want personal attention, they want someone to tell them: 'Here is a great book that I have read and I can tell you if you will like it or not.' I have some very good examples to follow in Brooklyn. There are a couple of new bookstores there that are doing spectacularly well."

As the search for the right location continues, Beach said they've started organizing book events "to build awareness and to get people engaged" in their plans to open a permanent, "community space" bookstore. "People can come there and flirt with each other and meet someone to go on a date with, or they can bring their kid for a story hour while they poke around in the stacks a little," she said. "We want to offer that kind of space to the community."



Random House Launches Digital Imprints

Random House has launched three new digital-exclusive imprints, joining the recently re-launched Loveswept imprint for romance and women's fiction. A dedicated editorial, marketing and publicity team will support each of the new imprints: Alibi (mystery/thriller), Hydra (science fiction) and Flirt (YA/New Adult).



The new imprint program will be overseen by Allison Dobson, v-p, digital publishing director. She is working with Scott Shannon, senior v-p, publisher, digital content, and Matt Schwartz, v-p, director of digital strategy.

Gina Wachtel, v-p, associate publisher, will oversee the editorial team, which includes Sue Grimshaw, editor-at-large, romance; Randall Klein, associate editor, mystery and thriller; and Sarah Peed, associate editor, science fiction and fantasy.

"As publishing continues to evolve, with more authors finding their first home in digital, our challenge is to create new ways for readers to discover books," Dobson said. "This dedicated team understands both the content and medium, and can effectively break out authors in the digital space."



Obituary Note: Zig Ziglar
Motivational speaker Zig Ziglar, author of "more than two dozen books with total sales well into the millions," died Wednesday, the New York Times reported. He was 86.



Notes
Images of the Day: Honoring Children's Book Creators
L.-r.: The CBC's Robin Adelson; Macmillan's Simon Boughton; Rocco Staino of School Library Journal and chair of the Empire State Center for the Book; Charlotte Jones Voiklis, L'Engle's granddaughter; Leonard Marcus, author of Listening for Madeleine: A Portrait of Madeleine L'Engle in Many Voices; the Very Reverend Dr. James A. Kowalski, dean of the Cathedral Church of Saint John the Divine.
Yesterday afternoon, a Literary Landmark plaque was unveiled at the Cathedral of St. John the Divine in honor of Madeleine L'Engle's favorite writing space, the Cathedral's library, and her service as its librarian for more than 40 years. The Cathedral's Very Reverend Dr. James A. Kowalski described L'Engle (November 29, 1918-September 6, 2007) as having "an abiding reverence for mystery." Her granddaughter, Charlotte Jones Voiklis, said that L'Engle thought of writing as "an incarnational act," an expression of God in the world. Yet, as her biographer Leonard Marcus put it, to L'Engle, "Denominations mattered less than deeds."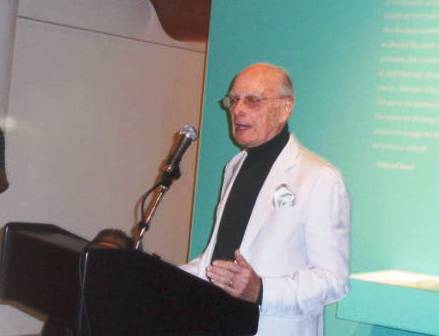 And last night, Jim McMullan was honored by the School of Visual Arts with its Masters Series Award and a retrospective exhibition that will be on view through December 15. Best known in children's literature for his collaborations with his wife, author Kate McMullan (I Stink!), and well known to New Yorkers for his groundbreaking posters for Lincoln Center Theater, the exhibition also offers a preview of breathtaking watercolor paintings from his forthcoming memoir, Leaving China (Algonquin, March 2014). McMullan taught at SVA for 30 years. Milton Glaser, a Masters Series Laureate, will interview McMullan at the School of Visual Arts on Tuesday, December 4 at 7 p.m.


Cool Idea of the Day: Powell's 'Whale of an Ale'

Powell's Books, Portland, Ore., has partnered with Rogue Ales and Spirits to create White Whale Ale, "a beverage for anyone who has a thirst for books and artisan craft beer"

Powell's described the creation process this way: "This brand-new ale was truly inspired by a love of literature. At an auction in Chicago, Michael Powell landed a first edition of Herman Melville's The Whale (renamed Moby-Dick in subsequent editions), and the book has occupied a special place in his heart ever since. In part, this special-edition beer is a tribute to Michael and his family, as well as to the legacy of Powell's.

"The concept behind the project was to go where beer has never gone before--by adding actual pages from a copy of Moby-Dick to the brew. Michael and Emily Powell took sheets from the book and, along with Rogue Brewmaster John Maier, placed them into the brew kettle."

White Whale Ale, which was brewed in honor of the bookstore's 41st anniversary, is available at Rogue Hall on Portland State University campus and the Rogue Distillery and Public House, located near Powell's flagship store. Commemorative bottles may also be purchased online at Rogue.com.



Happy 40th Birthday, Edmonds Bookshop!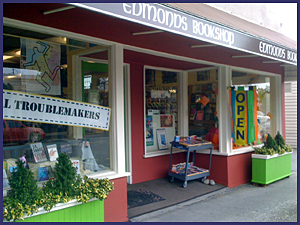 Congratulations to the Edmonds Bookshop, Edmonds, Wash., which is celebrating its 40th birthday tomorrow at noon "with cake and bubbly drinks and many book lovers," as co-owner David Brewster put it. Brewster and his wife, Mary Kay Sneeringer, bought the store in 2001 and are its fourth owners.

Brewster said: "We continue to gladly serve the reading interests of Edmonds and surrounding communities, and continue to thrive through the good graces of many loyal customers, a thoughtful and engaging staff, a vital small business climate in downtown Edmonds, and a lot of hard work, especially by Mary Kay."




Media and Movies
Media Heat: Dolly Parton on Good Morning America Weekend
Tomorrow morning on Good Morning America Weekend: Dolly Parton, author of Dream More: Celebrate the Dreamer in You (Putnam, $19.95, 9780399162480).
---
Tomorrow morning on the Today Show's Al's Book Club for Kids: Adam Gidwitz, author of In a Glass Grimmly (Dutton, $16.99, 9780525425816).
---
Sunday on Meet the Press: Sheila Bair, author of Bull by the Horns (Free Press, $26.99, 9781451672480).
---
Sunday on NBC's Weekend Today: Salvatore A. Giunta, author of Living With Honor (Threshold, $26, 9781451691467).


Movies: Hornby Writing Wild Script
"After seeing so many of his novels turned into films," Nick Hornby is now writing the script for Cheryl Strayed's memoir Wild: From Lost to Found on the Pacific Crest Trail. Deadline.com reported that "Pacific Standard's Reese Witherspoon and Bruna Papandrea have set up with River Road Entertainment's Bill Pohlad. Witherspoon and Papandrea will produce with Pohlad, who'll finance development."

Witherspoon was instrumental in hiring Hornby for the project. "Nick's innate blend of humanity and humor are a perfect match for Cheryl's raw emotional memoir," she said. "I look forward to collaborating with both of these talented writers to create a film full of honesty, adventure and self discovery."

Hornby added that he "loved Cheryl Strayed's memoir. It's moving, funny, painful and brave, and the moment I'd finished it I wanted someone to let me have a go at adapting it, because it was clear to me that it could make a wonderful movie. I'm thrilled to be given the chance; the fact that this chance was given to me by Reese Witherspoon, a great actress who feels exactly the same way about the book as I do, makes this project all the more exciting."



Books & Authors
Awards: Guardian First Book; Portico Prize
Kevin Powers won the £10,000 award Guardian First Book Award for his novel The Yellow Birds. Lisa Allardice, chair of the judging panel and editor of Guardian Review, said Powers "utterly fulfilled the first book award criteria of promise, originality and raw talent" as he "narrowly" beat Katherine Boo's nonfiction book Behind the Beautiful Forevers for the prize.

Allardice praised The Yellow Birds as "a contemporary book about war written by someone who was actually there. Kevin Powers is a poet, and a young Iraq veteran. It's an unusual combination, and while the subject matter is brutal and horrific, the expression of it is very beautiful and poetic."

---
Sarah Hall and Jean Sprackland won the Portico Prize for Literature, which honors "works based wholly, or largely, in the north of England," the Bookseller reported. Hall took the fiction prize for The Beautiful Indifference, while Sprackland's Strands: A Year of Discoveries on the Beach was the nonfiction winner. Each author received £10,000 (US$16,035).



Book Brahmin: Sarah Reidy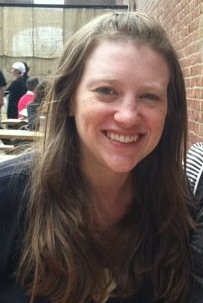 Sarah Reidy is publicity director of Other Press. She has written no books, nor plans to, but will gladly read and discuss yours at length. Originally from Atlanta, Ga., she still has problems going to work in the snow and accepting that "y'all" is not a legitimate pronoun. Please note that she has exempted all Other Press authors and their books from these questions for the sake of propriety. She still loves all of them very much.
On your nightstand now:
Jennifer Egan's A Visit from the Goon Squad. I know, I know. I'm about two years behind on this one.
Favorite book when you were a child:
The True Confessions of Charlotte Doyle. True story: Avi was the first author I ever met in person. My parents took me to Hobbit Hall, a children's bookstore outside of Atlanta at the time, for a book signing, and I still remember the nervous excitement I felt lining up, book in hand, to meet the man who had created some of my favorite stories.
Your top five authors:
An ever-changing list, so I'll cheat by limiting this to authors I've discovered in the past year: David Mitchell (Cloud Atlas), Gillian Flynn (Gone Girl), Chad Harbach (The Art of Fielding), Edward St. Aubyn (The Patrick Melrose Novels) and Jo Ann Beard (The Boys of My Youth).
Book you've faked reading:
One Hundred Years of Solitude by Gabriel García Márquez. I always mean to read it--I just never seem to get around to it.
Book you're an evangelist for:
The Blind Assassin by Margaret Atwood.
Book you've bought for the cover:
Too many to name. I absolutely judge books by their cover, and it has served me surprisingly well over the years.
Book that changed your life:
This one stumped me, but when I asked my mother (hi mom!) if she remembered any particular books that impacted me when I was younger, her immediate response was To Kill a Mockingbird, so I'll go with that. Picturing Gregory Peck as Atticus in subsequent re-reads probably didn't hurt.
Favorite line from a book:
"Last night I dreamt I went to Manderley again" --from Daphne DuMaurier's Rebecca.
Book you most want to read again for the first time:
Jane Eyre, although the fact that I can't has not stopped me from reading it again and again.


Book Review
Review: Sandalwood Death
Sandalwood Death by Mo Yan, trans. by Howard Goldblatt and (University of Oklahoma Press, $24.95 paperback, 9780806143392, November 2012)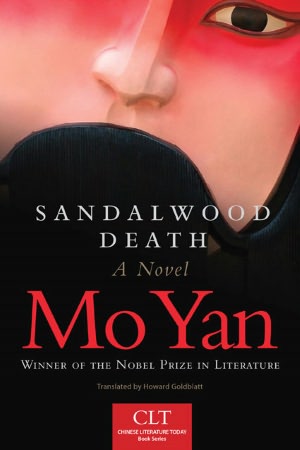 Mo Yan's re-creation of the Boxer Rebellion begins, as it will end, with first-person narratives by voluptuous Meiniang and the four men in her life: her father, an opera singer leading the rebellion against the German railroad workers; her husband, a dull, muscular butcher of dogs and pigs; her father-in-law, the imperial executioner assigned to punish the rebel leader; and her rich lover, the magistrate who betrays her father to the foreign invaders where the sandalwood death will be his punishment. The plot of Sandalwood Death has all the ingredients of an operatic tragedy; indeed, the monologues that form the opening and closing chapters each begin with lyrics from a Chinese folk opera based on the same story.
Zhao Jia, the imperial executioner, is such a cold-blooded, cunning, ruthless fellow that only the novel's first sentence, revealing that the heroine will stab him to death in seven days, gives the reader the courage to read on as he performs hideously cruel public executions as well as shaming, abusing and tormenting the more likable pawns in this dark, suspenseful love story. Fortunately, the heroine's not-so-bright husband provides comic relief, blundering along good-naturedly, blind to the obvious, falling out of bed when she screams in her sleep with desire for another man.
Mo Yan is a mesmerizing storyteller and a daring one, constantly showing the other side of characters you thought you knew. He gives away plot turns before they happen; he introduces one character in flashback after showing him publicly executed by the hideous slicing death of 500 cuts. Though his irrepressible trademark humor has little opportunity to shine here, the scenes are just as knockdown powerful, and he knows how to prolong suspense with a sense of theatricality, delivering wallops of surprise as he brings to life a collapsing empire from an era where long beards are sexually attractive, dogs are herded and butchered as food and public executions are long set pieces of ceremonial horror.
It's only near the end of this huge novel that Mo Yan gives us a glimpse of the staggering finale he has painstakingly prepared--detail after detail quietly building over hundreds of pages until a mounting tsunami of information comes together in a catastrophic spectacle including all the main characters--a once-in-a-lifetime ending no reader will ever, ever forget. --Nick DiMartino
Shelf Talker: Nobel laureate Mo Yan's tangled operatic love story set against the Boxer Rebellion is wildly creative and frequently horrific in bringing to life the last Imperial dynasty's collapse.


Deeper Understanding
Robert Gray: Self-Pub, Sense of Place & Concentric Circles
When you want to know about a place, ask the people who live there. When you want to read about a place, read the writers whose words reveal more than just the surface of a region's past and present. What does that have to do with self-publishing? This: For a bookseller considering the possibility of stocking a self-published book, one reliable sign of a winner is a title with a tangible sense of place. Whether or not such a book eventually finds readers beyond the region, it must begin at the center--a pebble dropped in a local pond--before concentric retail sales circles can spread.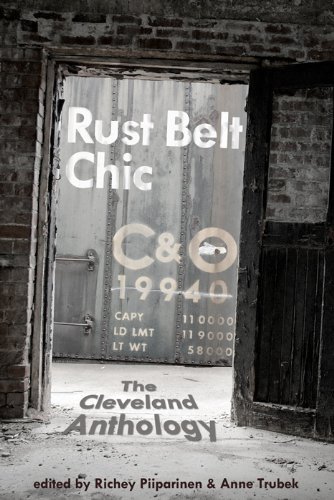 In their introduction to Rust Belt Chic: The Cleveland Anthology, editors Richey Piiparinen and Anne Trubek describe the project as "a community effort to tell the story of a city." And that's just what it is. If I were a bookseller in Northeast Ohio, I'd stock this book.

Harriett Logan of Loganberry Books in Shaker Heights does. "Rust Belt Chic has been well-received and is selling well," she said. "It's gotten lots of local press (which helps), and it includes so many local writers, both well-known and not, that it has lots of appeal to many. It's a good-looking book, too."

Discovering marketable self-published books can be a challenge. Logan noted that when she first heard about the anthology, she approached the editors regarding wholesale terms, and they "have been very good about getting the book to me (hand-delivered!), including frequent re-stocking. As an indie bookseller, I love carrying books like these, and appreciate their local content and high standards. That's what being local is all about."

Rust Belt Chic has sold well for Suzanne DeGaetano's Mac's Backs Books in Cleveland Heights. She observed that "neighborhood and independent bookstores always do well with local interest books. I think there is a hunger for people to understand local history and culture and Rust Belt Chic hits that sweet spot." When she describes the book to customers, "I say that it is a book about what it means to be a Clevelander. It is entertaining and illuminating to read all of these diverse stories that describe our Rust Belt DNA."

The book also speaks to her retail sense of place: "In the same way that people are hungry to learn about their city, they are dedicated to support their city's independent enterprises. Cleveland has a very strong buy local movement that has helped stabilize and revitalize the neighborhoods. People want their bookstores to exist and thrive--browsing the bookstore is a cultural activity akin to visiting the gallery or going to hear a favorite band."

One of the anthology's contributors is Philip Turner, whose family owned and operated Undercover Books in the Cleveland area for several years. Although he moved to New York City in 1985 to begin his career in publishing, Turner was eager to explore an aspect of his Rust Belt roots in "Remembering Mr. Stress, Live at the Euclid Tavern." Along with "other Cleveland transplants living in NYC," he will be reading from Rust Belt Chic January 3 at Public Assembly in Brooklyn.

As a publishing industry veteran, Turner was intrigued by the business proposition the co-editors offered: "They asked each of us, if, in the event the book sells well enough to make back its expenses and reaches profitability, would we want an honorarium payment, or would we choose to plow the earnings back into another indie project, to be chosen from among book ideas presented by the contributors, with one (or if we're really fortunate, more than one) project being chosen for funding? It's sort of like our own Kickstarter. With a book idea of my own in mind, I happily chose the second option."

Although Rust Belt Chic has "about zero presence outside of town," Trubek is pleased with the regional response thus far: "Since the book's release, we have enjoyed a lot of community love and enthusiasm." In addition to bookstore and online sales, the book is available at a number of other venues, including the Cleveland Art Museum, a local clothing boutique, a Cleveland-themed clothing store, a newly opened hostel and a bike shop. "We have been asked to readings and signings at all the local bookstores, and to do readings at series held at bars, etc.," Trubek added. "A really unusual event we did was to have a signing at a hair salon."

Turner called the Rust Belt Chic project "an excellent example of community-oriented publishing." There's definitely a place for that in our evolving book world. Concentric circles always start at the center, wherever it may be.--Robert Gray, contributing editor (column archives available at Fresh Eyes Now).