Shelf Awareness for Tuesday, December 4, 2012

News
AAP Sales: Mixed August
In August, total net book sales fell 6.6%, to $2.176 billion, representing sales of 1,186 publishers and distributed clients as reported to the Association of American Publishers. For the year to date, net book sales have risen 0.9%, to $10.097 billion.
Despite the overall drop in August, most trade categories did well during during the month. Sales of all adult books and e-books rose 11%, to $422.8 million, and sales of all children's/YA books and e-books rose 8.6%, to $139.3 million. Sales of K-12 instructional materials had a significant drop, falling 25.3%, to $466.7 million.
Among the major categories:
| | | |
| --- | --- | --- |
| Category | Sales | % Change |
| University press e-books | $1 million | 129.7% |
| Children's/YA e-books | $13.3 million | 49.6% |
| Adult e-books | $118.6 million | 34.2% |
| Downloaded audiobooks | $10 million | 24.8% |
| Mass market | $42.3 million | 17.2% |
| Children's/YA hardcovers | $70.1 million | 15.7% |
| Professional publishing | $106 million | 11.1% |
| Adult paperbacks | $150.8 million | 6.8% |
| Religious e-books | $4.3 million | 3.9% |
| Children's board books | $6.3 million | 3.2% |
| University press paperbacks | $13 million | 2.8% |
| | | |
| University press hardcovers | $7 million | -0.5% |
| Religious hardcovers | $26.4 million | -0.6% |
| Children's/YA paperbacks | $45 million | -6.5% |
| Religious paperbacks | $21.5 million | -6.9% |
| Adult hardcovers | $79.9 million | -9.2% |
| Physical audiobooks | $6.4 million | -11.1% |


Books of Wonder's Wonderful Campaign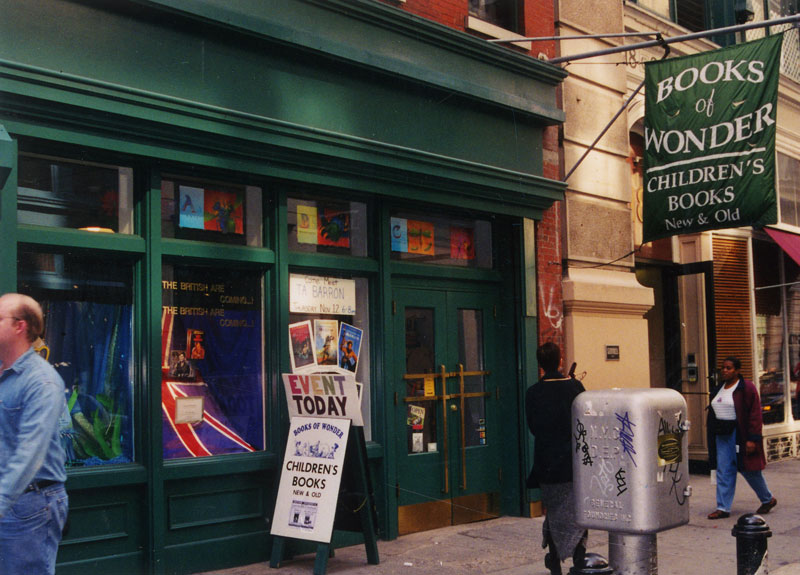 Good news from Books of Wonder, New York City, which in late October began an indiegogo.com campaign to raise $100,000 to stay open and revitalize the store after a financial crisis. More than 800 people contributed nearly $60,000, a benefactor matched many of the contributions, and the store has raised a total of nearly $100,000, putting the store "in much better shape to continue our mission of bringing great books to young readers and introducing them to many wonderful authors and artists," as owner Peter Glassman put it.
Another bit of good news: Books of Wonder has a new tenant for the café and kitchen space. The closing of a previous tenant in the space in large part precipitated the store's financial crisis.

Glassman thanked the contributors as well as "the incredibly talented authors and artists who helped us with the thank you gifts we offered." Some of those gifts are still available and can be found at the store's Indiegogo.com site.




PAMA: Learning from YA
The Publishers Advertising and Marketing Association held a lunchtime discussion on Friday, November 30, to "Learn from YA Authors and Publishers How to Better Interact with Fans." Linda Leonard, executive director of digital marketing for Random House Children's Group, described how her team works with YA authors to help them build their social media platforms by "amplifying, advising, and advertising."
From left: RH's Linda Leonard; author Andrea Cremer; moderator Elise Howard of Algonquin; Suzanna Hermans, Oblong Books.
She noted that most authors recognize that some form of online marketing comes with the job these days, a point with which novelist Andrea Cremer concurred, describing the goal of her interactions with readers as "for them to feel like they know me, and that we're having fun together." Cremer also talked about how she wrote a blog when she was starting out, but now finds that medium too slow and relies primarily on Facebook and Twitter. "I have never felt that it was any sort of burden... that takes away from my writing," she said of her social media activity, which typically takes up three to four hours a day. "It's just another aspect of my personality."
Suzanna Hermans of Oblong Books in Rhinebeck, N.Y., discussed the success of the Hudson Valley YA Society, a series of multi-author events at the store that have driven book sales from all over the country thanks to online promotions. She also revealed that she'll occasionally put YA titles in face-out displays in the store's main literature section, and was able to sell 30 copies of The Perks of Being a Wallflower to adult readers through what she described as "intense handselling." But, she alerted the publishing industry pros in the room, she and other booksellers still rely on sales reps to help them learn about the awesome YA books that are forthcoming. --Ron Hogan


B&N on the Volga?
Barnes & Noble may be preparing to sell Nook e-readers and tablets in Russia. Citing an article in Izvestia, the Next Web reported that B&N has registered the Nook and Nook Media trademarks and "will seek to launch its products and digital services in the country in 2013, with help from Microsoft," B&N's Nook partner.

The Next Web noted that in January 2011, the company "teamed up with the e-library LitRes to offer 55,000 Russian e-books (the biggest digital collection of Russian-language literature) to Nook owners in the U.S. and the U.K."



Obituary Note: Margaret Yorke
British mystery author Margaret Yorke, who wrote more than 40 novels, was chair of the Crime Writers' Association and in 1999 won the CWA's Cartier Diamond Dagger for outstanding lifetime contribution to the genre, died November 17, the Guardian reported. She was 88.



Last Day for ABFFE Children's Art Auction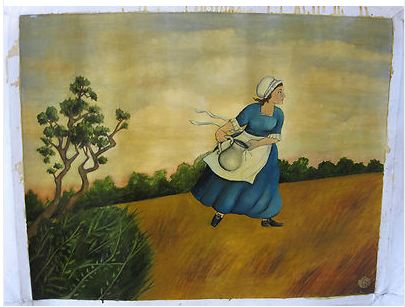 Last chance to bid in the Holiday Children's Art Auction that benefits the American Booksellers Foundation for Free Expression and defense of kids' free speech rights. Check out the original works of more than 50 artists and illustrators on ebay.com. Bidding closes at noon today.


Notes
Image of the Day: Pop-Up Book Christmas Tree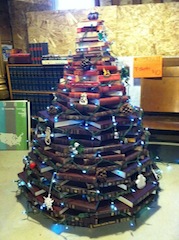 At Sisters Grimm in Bushnell, Neb., owner Jamie Carpenter constructed a Christmas tree using books with covers in reddish-brown hues; she plans to make it an annual tradition. The only downside to the eye-catching new holiday decor, she noted, is that it "might not be fun trying to remember where the books were all shelved when I take it down."


Cool Idea of the Day: Tattooed Librarians Calendar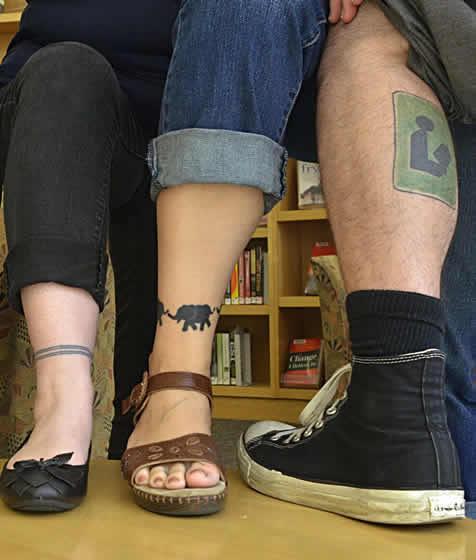 The 18-month Tattooed Youth Librarians of Massachusetts calendar "is selling briskly" and its inked literary models "said they were more than happy to disprove the stereotype that librarians are boring and unhip," the Boston Herald reported.

"It is to say that we're cool and we're diverse and we're not your mother's or grandmother's librarian," said co-organizer Noelle Boc, head of children's services at Tewksbury Public Library. "People who use the library know there's a diverse population that works there, but the general public doesn't."

The calendar, which retails for $21 and is benefiting the Massachusetts Library Association, has sold more than 210 of its 500-copy printing in two weeks.





Bloomfield Named Head of Sales at Regnery Publishing
Mark Bloomfield has been named director of sales for Regnery Publishing and will oversee sales for Regnery, Regnery History, Regnery Kids and Little Patriot Press. He was formerly associate publisher at the Harvard Business School Press for eight years and before that was a divisional v-p at Random House, where he worked 20 years.


Book Trailer of the Day: The Saint Who Would Be Santa Claus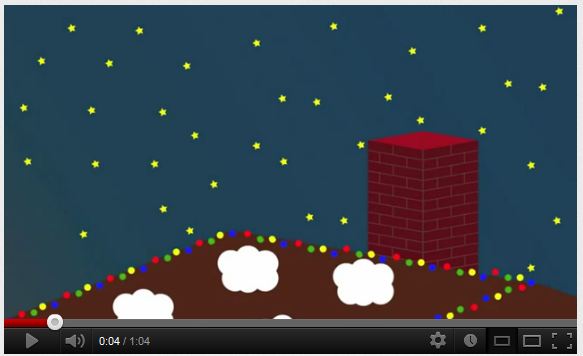 The Saint Who Would Be Santa Claus: The True Life and Trials of Nicholas of Myra by Adam C. English (Baylor University Press), just in time for the feast of St. Nicholas.


Media and Movies
Media Heat: Sinatra and Me on Imus in the Morning
This morning on Imus in the Morning: Franz Douskey, co-author of Sinatra and Me: The Very Good Years, Tantor Media's first print, audio and e-book title.
---
Today on NPR's Fresh Air: Paul Lukacs, author of Inventing Wine: A New History of One of the World's Most Ancient Pleasures (Norton, $28.95, 9780393064520).
---
Today on NPR's Talk of the Nation: Melanie Kirkpatrick, author of Escape from North Korea: The Untold Story of Asia's Underground Railroad (Encounter Books, $25.99, 9781594036330).
---
Tomorrow morning on Fox & Friends: Michael Woodford, author of Exposure: Inside the Olympus Scandal: How I Went from CEO to Whistleblower (Portfolio, $27.95, 9781591845751).

---

Tomorrow on Current's Joy Behar: Susannah Cahalan, author of Brain on Fire: My Month of Madness (Free Press, $25, 9781451621372).

---

Tomorrow on CBS' the Talk: Brian L. Weiss, co-author of Miracles Happen: The Transformational Healing Power of Past-Life Memories (HarperOne, $25.99, 9780062201225).

---

Tomorrow on Martha Stewart Living: Robert Greene, author of Mastery (Viking, $28.95, 9780670024964).




Game of Thrones; Casual Vacancy; Jonathan Strange & Mr. Norrell
HBO has released a new production diary for the third season of Game of Thrones, and io9 noted that "you can glimpse the Unsullied, some Wildlings... and the new face of Tyrion Lannister. 'The game's been upped,' says Emilia Clarke, who plays Daenerys. This really does look just as epic as the first two seasons, and March seems like it's a long way off."

---

BBC One will adapt J.K. Rowling's A Casual Vacancy for a series to air in 2014. Rowling will collaborate on the adaptation, with the number of episodes to be decided. Rowling said, "I'm thrilled that the BBC has commissioned The Casual Vacancy. I always felt that, if it were to be adapted, this novel was best suited to television and I think the BBC is the perfect home."
BBC One has also commissioned a six-part series for 2013 based upon Susanna Clarke's novel Jonathan Strange and Mr. Norrell, Deadline.com reported, adding that Peter Harness (Wallander) will write the adaptation and Toby Haynes (Sherlock, "The Reichenbach Fall") is directing.



Books & Authors
Awards: MWA Honors; Goodreads Choice Winners; Ribalow Winner
The Mystery Writers of America have chosen Ken Follett and Margaret Maron to be honored with Grand Master Awards, which acknowledge important contributions to the genre, as well as a "body of work that is both significant and of consistent high quality."

Winners of the 2013 Raven Award, which recognizes "outstanding achievement in the mystery field outside the realm of creative writing," are the Mysterious Galaxy Bookstore in San Diego and Redondo Beach, Calif., and Oline Cogdill, who has been a journalist for more than 25 years and is the mystery columnist for the South Florida Sun-Sentinel.

The Mysterious Galaxy in San Diego was opened by Terry Gilman, Maryelizabeth Hart and Jeff Mariotte in 1993. As the MWA put it, the bookshop "has not only served their customers, but has contributed to their community with several successful literacy programs benefiting local schools, libraries and businesses."

"From the day we opened our doors almost 20 years ago, we've believed that bookstores are the bridge between the (sometimes overlapping) community of readers and the community of authors and publishers," said Hart. "We've tried to serve both communities well, and are delighted and proud of this recognition from MWA."

The 2013 Ellery Queen Award, given to editors or publishers who have "distinguished themselves by their generous and wide-ranging support of the genre," goes to Johnny Temple, founder and editor of Akashic Books.

The awards will be presented at the Edgar Awards Banquet, to be held in New York City on May 2, 2013.
---
Among the winners in the 20 categories of the Goodreads Choice Awards, chosen by readers:


Fiction: The Casual Vacancy by J.K. Rowling
Nonfiction: Quiet: The Power of Introverts in a World That Can't Stop Talking by Susan Cain
Poetry: A Thousand Mornings by Mary Oliver
Memoir: Wild: From Lost to Found on the Pacific Crest Trail by Cheryl Strayed
History & Biography: Elizabeth the Queen: The Life of a Modern Monarch by Sally Bedell-Smith
YA Fantasy and Science Fiction: Insurgent by Veronica Roth (who also won best author)

In addition, in a pilot program, this year more than 30 Northern California Independent Booksellers Association stores will display six Goodreads Choice Awards winners and Goodreads will promote the stores to its members.

---
Edith Pearlman has won Hadassah magazine's Harold U. Ribalow Prize, which honors an author who has created "an outstanding work of fiction on a Jewish theme," for Binocular Vision: New & Selected Stories (Lookout Books).
The panel of judges, who included Elie Wiesel, N. Scott Momaday and Jonathan Freedman, praised Binocular Vision, which they said contains "34 short stories that take place around the world and across time. Among the worlds she creates are those of tsarist Russia and modern Boston, London during the blitz and a post-World War II refugee camp, the humid interior of Central America and the coast of Maine."


Attainment: New Titles Out Next Week
Selected new titles appearing next Monday and Tuesday, December 10 and 11:

I Funny: A Middle School Story by James Patterson and Chris Grabenstein, illustrated by Laura Park (Little, Brown, $15.99, 9780316206938) is a book for young readers about an aspiring comedian.

Two Graves by Douglas Preston and Lincoln Child (Grand Central, $26.99, 9780446554992) is the latest thriller starring FBI Agent Pendergast.

Love and Other Perishable Items by Laura Buzo (Knopf, $17.99, 9780375870002) follows a teenage girl infatuated with an older college student.




Book Review
Review: A Possible Life
Possible Life: A Novel in Five Parts by Sebastian Faulks (Holt, $25 hardcover, 9780805097306, December 11, 2012)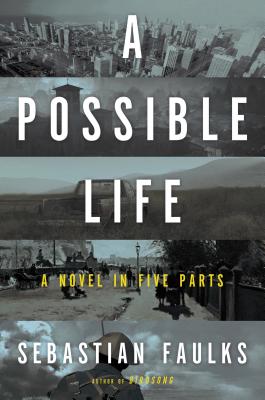 Billed as a novel, Sebastian Faulks's A Possible Life is really five loosely connected stories or novellas, but in the grand scheme of things, connection--however fleeting--is precisely the point.
Geoffrey, a young British schoolteacher taken prisoner in Poland during World War II, keeps his frightening reality at bay by imagining himself on a sunny English cricket pitch. When he is forced to shovel half-cremated bodies of babies, all such images disappear forever. His betrayal by the woman he loves adds to his despair. Putting his life back together begins with a simple act of kindness from a former student.
Billy is sent to the workhouse when he is seven years old in 1859 England; there are too many children and never enough to eat. "I wasn't alive. I was only breathing," he says of his experience. He marries a woman who is subsequently institutionalized, and her sister becomes a "wife" to him. They bear their impossibly difficult lives with dignity, taking solace in the comfort of each other. "And when I die all the memories of my own life will go to the grave with me," Billy says. "And that's what I've done for them, that's my gift to them."
Elena's story forms the centerpiece of the book. She is an Italian scientist in 2029 who discovers that "the defining quality of human consciousness, the thing that had given the world Leonardo, Mozart, and Shakespeare, and that had made humans little lower than the angels, was not an entity, but a connection... a voluntary self-awareness allowing its possessors to infer thought processes in others." This definition of what makes us human is abstract to be sure, but Faulks makes this "discovery" very important--giving new meaning to how we connect both with ourselves and with others.
Jeanne, an ignorant peasant girl in 1822 France, whose only and constant companion is religion, is read to from the Bible by her Master, and comes to understand parables that help her cope with her life. Finally, Anya is a Joan Baez type--a girl with a guitar and a stunning voice--in 1970s New York. She connects only with those things that give meaning to her life so she can turn them into songs.
These five stories are provocative meditations on love, loss, evil and what it means to be human, beautifully rendered by a prose master. --Valerie Ryan
Shelf Talker: Faulks (Birdsong) writes of five people and five different historical times in five disparate stories, subtly related thematically by the concept of "connection."


The Bestsellers
Top-Selling Titles on AbeBooks.com in November
The bestselling books on AbeBooks.com during November:

1. The 7 Habits of Highly Effective People by Stephen R. Covey
2. Cloud Atlas by David Mitchell
3. Life of Pi by Yann Martel
4. The Awakening by Kate Chopin
5. Bring Up the Bodies by Hilary Mantel
6. The Giver by Louis Lowry
7. Man's Search for Meaning by Viktor E. Frankl
8. How to Win Friends and Influence People by Dale Carnegie
9. The Secret Life of Bees by Sue Monk Kidd
10. The Help by Kathryn Stockett

The bestselling signed books on AbeBooks.com during November:

1. Bring Up the Bodies by Hilary Mantel
2. The Yellow Birds by Kevin Powers
3. This Is How You Lose Her by Junot Díaz
4. The Twelve by Justin Cronin
5. The Passage by Justin Cronin
6. Joseph Anton by Salman Rushdie
7. Who I Am: A Memoir by Pete Townshend
8. Back to Blood by Tom Wolfe
9. The Round House by Louise Erdrich
10. Telegraph Avenue by Michael Chabon

[Many thanks to AbeBooks.com!]