Shelf Awareness for Thursday, December 6, 2012

News
Oprah's Book Club 2.0 Pick: The Twelve Tribes of Hattie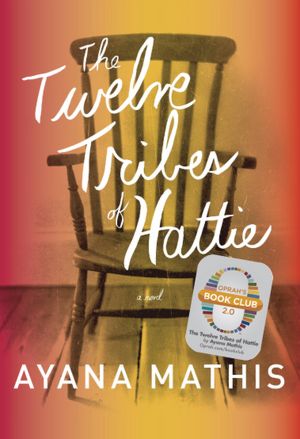 Oprah Winfrey has chosen The Twelve Tribes of Hattie by Ayana Mathis (Knopf) as her second selection for Oprah's Book Club 2.0, which she revived last summer with Cheryl Strayed's Wild. The release date for the book has been moved up to today.

Winfrey said the novel "touched me so deeply. The spirit of sacred truth just leaped from the pages." Mathis tells the story of the children of the Great Migration by following the indomitable Hattie Shepherd and her nine children through 60 years of desolation, passion, courage and salvation.

"The opening pages of Ayana's debut took my breath away," said Winfrey. "I can't remember when I read anything that moved me in quite this way, besides the work of Toni Morrison."

The cross-platform book club's second selection kicks off with Winfrey's interview with Mathis in the January issue of O, The Oprah Magazine. Winfrey will host a conversation with the author Sunday, February 3, on OWN network's Super Soul Sunday program at 11 a.m., as well as on Oprah.com, OWN's Facebook page and on Oprah Radio's "Oprah's Soul Series" (Sirius 204, XM 111). Throughout December and January, readers can further engage online at the Book Club hub and through a variety of digital and social media platforms.

In announcing the new pick, Winfrey noted that The Twelve Tribes of Hattie is available in a digital edition "or the hardcover. Still can get the hardcover, people!" She also offered some bookishly seasonal advice: "And might I say, the perfect holiday gift for the booklover in your life."



Amazon: Brazilian E-Launch; Domain Name Battle
Amazon.com has launched its Brazil Kindle Store this morning, offering more than 1.4 million books, including over 13,000 Portuguese-language books and 49 of 60 Veja magazine bestsellers. In addition, the online retailer said its Kindle e-reader will be available in Brazil "in the coming weeks" for a suggested retail price of R$299 (about US$143).

TechCrunch explored several reasons why Amazon's announcement is significant, noting that Brazil and countries like it are "important targets. That's something that has also caught the attention of companies like Apple, which has in the last year also reportedly ramped up its operations in the country."

In other developments today, Google "has added Movies and Books sections to its Google Play store for Brazil... The rollout occurred overnight, and coincides with the launch of Amazon.com.br, which quietly started to sell e-books," the Next Web wrote.

This makes the digital book competition there a three-horse race, since Kobo opened its Brazilian e-bookstore in association with Livraria Cultura late last month.

---

Two South American countries are fighting with Amazon.com for control of the .amazon domain name. The New York Daily News reported that Brazil and Peru, "which account for 73% per cent of the jungle," have lodged formal complaints with the Internet Corporation for Assigned Names and Numbers, claiming that the online retailer would stop "the use of this domain for purposes of public interest."

These purposes are "related to the protection, promotion and awareness raising on issues related to the Amazon biome," according to the complaint, and a ruling in Amazon.com's favor would "hinder the possibility of use of this domain to congregate web pages related to the population inhabiting the geographical region."

ICANN will send the online retailer an "early warning" to ask for the firm's reasons for applying to use the .amazon name, the Daily News wrote, adding that it "will then weigh both sides of the argument, and make its final decision as to who should be allowed to use it."

"I would have to say, yes, there is a possibility that the domain will not be approved," said ICANN spokesman Andrew Robertson. "There is an approval process and we are still in it. It was always anticipated that there would be objections by governments. It's a completely new take."



Kobo Partners with Hughes & Hughes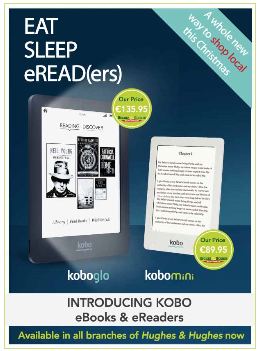 Kobo will partner with Irish bookseller Hughes & Hughes to sell the Kobo Mini for €89.95 (about US$118) and Kobo Glo for €135.95, the Bookseller reported. A spokesperson for Hughes & Hughes said: "Just like us, Kobo is passionate about books. What's more, unlike its online competitors, the company is a firm friend to the high street bookseller."



Two Manhattan Bookshops Searching for New Homes
Word Up Community Bookshop is holding a fundraiser December 7 to raise money to move into a new location in Manhattan, DNAInfo reported. The store has been hoping to re-open since it lost its location in August. The fundraiser will be held at Darling Coffee at 4961 Broadway. Word Up also has an IndieGoGo campaign underway.

Word Up volunteer Daniella Gitlin said the bookstore hopes to find an affordable space between 165th to 190th streets: "We're going to get in on a place within the next month. We don't want to stay closed too long."

---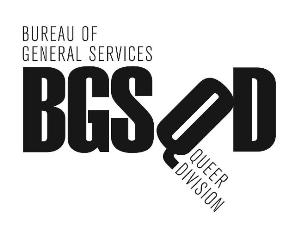 The Bureau of General Services Queer Division, Manhattan's only LGBT bookstore, is looking to turn its pop-up shop into a permanent location. BGSQD has been operating at 27 Orchard St. since November 15, but with a scheduled closing next month, the owners "are hoping a fundraising campaign will give the bookstore the initial boost it needs to make the Lower East Side its longtime home," DNAInfo wrote. BGSQD is also working with Lucky Ant to raise $15,000 by December 20.

"This is a space that is open for everyone," said co-owner Greg Newton. "But it is a space dedicated to supporting queers and exploring issues of gender and sexuality.... The social spaces for a lot of LGBT people happen to be bars, especially for men, but they are often loud, not conducive to conversation... they serve a different purpose."



B&N to Close Virginia Store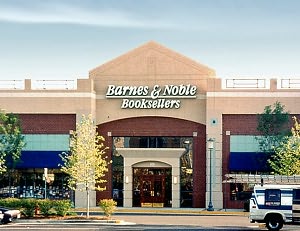 The Barnes & Noble store at the Spectrum shopping center in Reston, Va., will close in February. The Reston Patch reported the store's lease on the 25,000-square-foot location was not renewed by Lerner Enterprises.

"We tried extremely hard to come to an agreement with the property owner to extend the lease at our Reston location, but despite our offering significant additional rent, the property owner was unwilling to agree to an extension," said David Deason, v-p of development at B&N.



Notes
Happy 40th Birthday, Book Mart and Café!
Congratulations to the Book Mart and Café, Starkville, Miss., which is celebrating its 40th anniversary tomorrow with a party at the store at 1 p.m. Owners and founders are Joe and Jimmie Brown. Jimmie Brown ran the store until her retirement two years ago; her daughter Carolyn Abadie has managed it daily although Jimmie Brown still checks on things daily. (The Browns also own Campus Book Mart, which has three branches in Mississippi.) Starkville is home of Mississippi State University.

The 10,000-sq.-ft. store sells trade books, textbooks, vintage books (Joe Brown is a book collector and writes and publishes scientific books), collegiate clothing, gifts and has a children's section. Added four years ago, the café hosts card groups, study groups and other social events.

Book Mart and Café regularly hosts author events, and its large regional section reflects the diversity of Mississippi's authors. Carolyn Abadie said the family-owned business "plans to continue to operate for many years to come."




Bookseller Recipe of the Day: Tomato-Blue Cheese Soup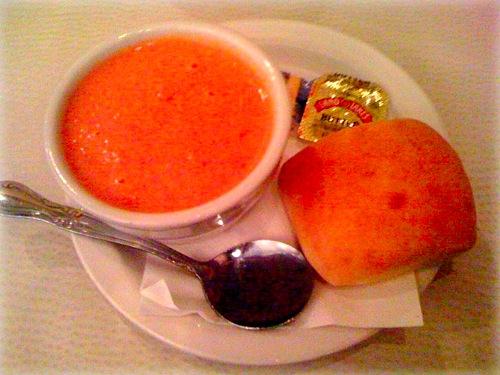 The Tomato-Blue Cheese Soup at the Booksellers Bistro, located in Booksellers at Laurelwood, Memphis, Tenn., "has been a menu favorite since the early days of Bronte, the restaurant in Bookseller's predecessor, Davis-Kidd," the Commercial Appeal reported as it unveiled the recipe, re-calibrated "to get it down to a portion suitable for a home cook instead of a restaurant kitchen."
photo: amerrylife.com


Book (Making) Trailer of the Day: Robert Motherwell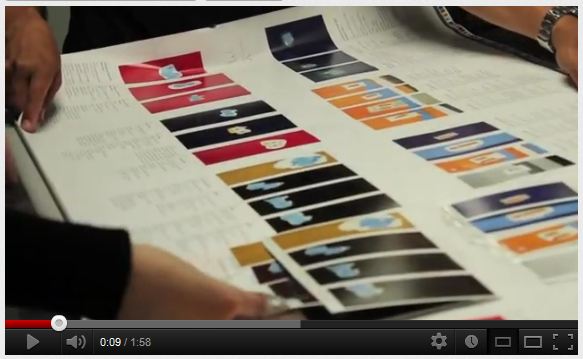 To celebrate the publication of the three-volume Robert Motherwell Paintings and Collages: A Catalogue Raisonné, 1941-1991 by Jack Flam, Katy Rogers and Tim Clifford, Yale University Press, which published the book in partnership with the Dedalus Foundation, made a two-minute video documenting the making of the books. Filmed at the printing press in Italy, it shows some of the mechanics and magic of the process.


Media and Movies
Media Heat: Michael Connelly on MSNBC's Morning Joe
This morning on MSNBC's Morning Joe: Michael Connelly, author of The Black Box (Little, Brown, $27.99, 9780316069434). He will also appear tomorrow on the Tavis Smiley Show.
---
Tomorrow on the John Batchelor Show: Marcus Rediker, author of The Amistad Rebellion: An Atlantic Odyssey of Slavery and Freedom (Viking, $27.95, 9780670025046).


This Weekend on Book TV: Dr. Marty Makary
Book TV airs on C-Span 2 this week from 8 a.m. Saturday to 8 a.m. Monday and focuses on political and historical books as well as the book industry. The following are highlights for this coming weekend. For more information, go to Book TV's website.

Saturday, December 8
12 p.m. Book TV visits Albany, N.Y., to interview several of the city's authors and tour its literary sites. (Re-airs Sunday at 9 a.m.)

2:45 p.m. Norman Finkelstein presents his book Knowing Too Much: Why the American Jewish Romance with Israel Is Coming to an End (OR Books, $20, 9781935928775).

5 p.m. Kevin Mattson talks about his book Just Plain Dick: Richard Nixon's Checkers Speech and the 'Rocking, Shocking' Election of 1952 (Bloomsbury USA, $25, 9781608198122). (Re-airs Monday at 2 a.m.)

7 p.m. William Silber, author of Volcker: The Triumph of Persistence (Bloomsbury Press, $30, 9781608190706), talks with former Federal Reserve Chairman Paul Volcker.

9 p.m. Joyce Chaplin discusses Round About the Earth: Circumnavigation from Magellan to Orbit (S&S, $35, 9781416596196). (Re-airs Monday at 4 a.m. and December 24 at 7 p.m.)

10 p.m. After Words. Sibley Memorial Hospital president Richard Davis interviews Dr. Marty Makary, author of Unaccountable: What Hospitals Won't Tell You and How Transparency Can Revolutionize Health Care (Bloomsbury Press, $26, 9781608198368). (Re-airs Sunday at 9 p.m. and Monday at 12 a.m. & 3 a.m.)

Sunday, December 9
1 p.m. Amy Gutmann talks about her book The Spirit of Compromise: Why Governing Demands It and Campaigning Undermines It (Princeton University Press, $24.95, 9780691153919). (Re-airs Monday at 1 a.m.)

2 p.m. James Gustave Speth presents America the Possible: Manifesto for a New Economy (Yale University Press , $30, 9780300180763).

4 p.m. Sam Gindin and Leo Panitch discuss The Making of Global Capitalism: The Political Economy of American Empire (Verso, $29.95, 9781844677429).

7 p.m. David Nasaw talks about his book The Patriarch: The Remarkable Life and Turbulent Times of Joseph P. Kennedy (Penguin, $40, 9781594203763). (Re-airs Monday at 11 p.m.)

8 p.m. Ethan Chorin presents his book Exit the Colonel: The Hidden History of the Libyan Revolution (PublicAffairs, $29.99, 9781610391719).

10 p.m. Robert Graysmith discusses Black Fire: The True Story of the Original Tom Sawyer and of the Mysterious Fires That Baptized Gold Rush-era San Francisco (Crown, $26, 9780307720566). (Re-airs Wednesday at 12 a.m.)

10:45 p.m. Newt Gingrich talks about his novel Victory at Yorktown (Thomas Dunne, $27.99, 9780312607074). (Re-airs Monday at 9:45 p.m.)



Books & Authors
Awards: Specsavers National Book Awards
The winners of this year's Specsavers National Book Awards, a "celebration of the best of British publishing," were named this week. The public will vote online for the Specsavers Book of the Year, with the winner announced December 26. The 2012 category honorees are:

Autobiography/biography: My Animals and Other Family by Clare Balding
Popular fiction: Fifty Shades of Grey by E. L. James
Crime book: A Wanted Man by Lee Child
Outstanding achievement: Ian Rankin
Food & drink: The Hairy Dieters by Si King & Dave Myers
International author: The Snow Child by Eowyn Ivey
Nonfiction: Is It Just Me by Miranda Hart
Author of the year: Bring Up The Bodies by Hilary Mantel
Children's book: Ratburger by David Walliams
Audiobook: The Woman Who Went to Bed for a Year by Sue Townsend, read by Caroline Quentin
New writer: The Unlikely Pilgrimage of Harold Fry by Rachel Joyce



GBO Picks Apostoloff
The German Book Office New York has picked Apostoloff by Sibylle Lewitscharoff, translated by Katy Derbyshire (Seagull Press, $21, 9780857420886) as its December book of the month.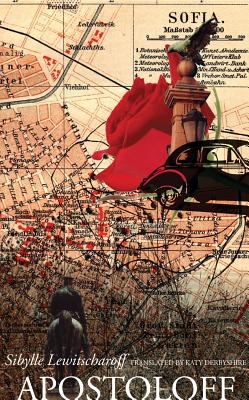 The GBO described Apostoloff this way: "Two sisters travel to Sofia to bury their less-than-beloved father. Like tourists, they are chauffeured by the ever-charming Ruben Apostoloff--one sister in the back seat, one in the passenger seat, one sharp-tongued and aggressive, the other polite and considerate. In a caustic voice, Apostoloff shows them the treasures of his beloved country: the peacock-eye pottery (which contains poisonous dye), the Black Sea coast (which is utterly destroyed), the architecture (a 20th-century crime). His attempts to win them over seem doomed to fail, as the sisters' Bulgarian heritage is a heavy burden--their father, a successful doctor and melancholy immigrant, appears in their dreams still dragging the rope with which he hanged himself."

Lewitscharoff has published radio features, radio plays and essays. In 1998 she received the Ingeborg Bachmann Prize for her novel Pong. Apostoloff won the 2009 Leipzig Book Fair prize. For the past 10 years, Derbyshire has worked as a freelance translator of German into English, and in 2008 she founded a blog called love german books.




IndieBound: Other Indie Favorites
From last week's Indie bestseller lists, available at IndieBound.org, here are the recommended titles, which are also Indie Next Great Reads:

Hardcover
Brain on Fire: My Month of Madness by Susannah Cahalan (Free Press, $25, 9781451621372). "A young reporter's near-death experience started with what seemed to be a bedbug bite, followed by an out-of-character migraine. Cahalan forgot a pitch meeting. She snooped on her boyfriend's e-mail. Beloved newspaper clippings were tossed. Garbage piled up in her apartment. And then the seizures began. This compelling story of one woman's descent into madness and the equally horrifying journey of her family to find suitable help works both as a great literary memoir as well as a well-reported medical mystery. You might say the result is Girl, Interrupted with a dash of The Hot Zone and a sprinkling of The Exorcist!" --Daniel Goldin, Boswell Book Company, Milwaukee, Wis.

Eight Girls Taking Pictures: A Novel by Whitney Otto (Scribner, $24, 9781451682694). "Otto is masterful in telling the stories of eight women photographers--their creative lives, their struggles balancing family and work, their politics (sexual and otherwise), and their place within the art community and the world events of the 20th century. All are skillfully presented and intricately woven together to create an unforgettable novel. Yes, it is fiction, but Otto has drawn from the real lives of gifted, renowned photographers, and the stories behind the images, whether real or imagined are compelling, inspiring and very entertaining. What a feast of a novel!" --Cathy Langer, Tattered Cover Book Store, Denver, Colo.

Paperback
Holy Ghost Girl: A Memoir by Donna M. Johnson (Gotham, $16, 9781592407354). "Johnson's treatment of her childhood immersed in the Pentecostal tent-meeting movement is flawless. She is truthful about her memories, but she does not rush to the judgment of others. Weak of flesh but strong in willpower, well-meaning Randall Terrell is the leader of a traveling group of the faithful. Tent meetings are huge, and once the donations become enough to cover bills, they soon lead to an excess that is all too familiar. This is an excellent book for those wanting to both know more about this particular spiritual movement and gain some understanding of the faith that kept the followers going." --Linda Bond, Auntie's Bookstore, Spokane, Wash.

For Teen Readers
My Name Is Parvana by Deborah Ellis (Groundwood Books, $16.95, 9781554982974). "Parvana cannot remember a time when she did not believe her life was close to disaster--when living in Kabul trapped indoors by the Taliban, wandering the countryside full of hunger and fear, living in a refugee camp and finally, being arrested as a terrorist after the school she and her mother had bravely built to teach girls had been bombed. This book is a powerful testament to humans who struggle everyday for food, shelter, and peace." --Karen Briggs, Great Northern Books and Hobbies, Oscoda, Mich.

[Many thanks to IndieBound and the ABA!]




Book Review
Review: Charles Dickens in Love
Charles Dickens in Love by Robert Garnett (Pegasus, $29.95 hardcover, 9781605983950, December 12, 2012)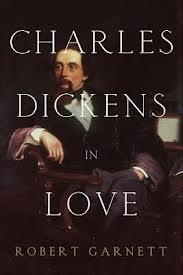 In Frederick Busch's superb novel The Mutual Friend, Dickens's wife, Catherine, narrates a heartbreaking chapter about her husband, the Inimitable One (his term), and her long-suffering, forsaken life. In Robert Garnett's in-depth Charles Dickens in Love, there are very few pages about the great writer's wife of 22 years. He sent her packing in 1858 with one child, Charles Jr. (though she bore him 10), and any thought of a Dickens divorce was unthinkable. Catherine never saw him again; Garnett quotes a friend of hers as saying: "That man is a brute."
Dickens didn't love Catherine. He married her, you might say, on the rebound, for companionship. He really loved Maria Beadnell, whom he met in 1830 when he was just 18--energetic, ambitious and poor, like young Ebenezer Scrooge. (She's Dora in David Copperfield.) Her parents quickly put an end to it; Dickens was heartbroken. She "seized his imagination early," Garnett writes, "and for years no other woman loosened her grip."
Until Mary Hogarth became part of his life. She was Catherine's 17-year-old sister who moved into the bustling Dickens household in 1837. Dickens was working on Oliver Twist at the time--she's Rose. That same year, she was stricken with an illness and died in Dickens's arms. Garnett says that for the religion-less Dickens, Mary "became his religion." He worshipped her memory for the rest of his life: "I solemnly believe that so perfect a creature never breathed."
His final love was the 18-year-old actress Ellen Ternan, whom he met in 1857 when she was acting in a Dickens play. She's the reason Catherine had to go, but their relationship had to be kept secret. (When a train crash nearly killed Dickens in 1865, he even managed to cover up the presence of Ellen and her mother in his first-class carriage.) His daughter Kate said that his love for Ellen burned "like jewels in a dark place." No letters between the two have ever been found.
Garnett's well-told tale clearly shows how profoundly these women influenced Dickens's characters and inspired his writings. Losing Maria and Mary early on helped establish "his idea of the feminine." Women "became the soul of his novels," even if, as George Orwell caustically put it, these saints of his religion were really "legless angels." --Tom Lavoie
Shelf Talker: Fans of Dickens will enjoy this well-guided tour through the ups and downs of the great writer's love life.


The Bestsellers
Top-Selling Self-Published Titles
The bestselling self-published books last week as compiled by IndieReader.com.

1. The Elf on the Shelf by Carol V. Aebersold and Chanda B. Bell
2. Guinness World Records 2013
3. All In by Raine Miller
4. LEGO Ninjago: Character Encyclopedia
5. Naked by Raine Miller
6. The Proposition by Katie Ashley
7. The Edge of Never by J.A. Redmerski
8. Fade into You by Kate Dawes
9. The Unwanted Wife by Natasha Anders
10. Checkmate by R.L. Mathewson

[Many thanks to IndieReader.com!]