Shelf Awareness for Friday, December 7, 2012

Quotation of the Day
'That Time of Year When Being a Bookseller Is the Most Joyous'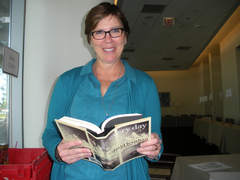 " 'It's the Most Wonderful Time of the Year!' I think you are feeling what I am feeling: cautiously optimistic--with the emphasis on optimistic, exhausted, frazzled and fried--but jazzed to be in the thick of that time of year when being a bookseller is the most joyous. Phones ringing off the hook, handselling books with finesse and passion, and doling out customer service that surpasses anything our competition could ever dream of--this is what makes us the place of discovery for books and so much more."


News
Reuters: Amazon's European Structure Means Less U.S. Tax, Too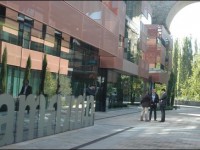 As European governments become more concerned about international companies using a range of strategies to avoid or lower taxes, Reuters has found that Amazon.com set up operations in Europe in a way not only to reduce taxes paid to European countries but also to reduce taxes in the U.S. "In effect, Amazon used inter-company payments to form a tax shield for the group, behind which it has accumulated $2 billion to help finance its expansion," Reuters said.

Having the headquarters of its European operations in Luxembourg, with its relatively low taxes, has been key to the strategy, Reuters said. In essence, Amazon's various companies in Europe paid fees and monies to an Amazon company in Luxembourg, which has remitted much less of that amount to the U.S. Reuters based its conclusions in large part on an "examination of accounts filed by 25 Amazon units in six countries."

The IRS apparently has does not approve of the arrangement: last year Amazon said the IRS is seeking $1.5 billion in back taxes, a claim "linked to its foreign subsidiaries and payments made between them."

The maneuvering began in 1999, when, several years after setting up online businesses in the U.K. and Germany by buying existing online retailers, Amazon made those businesses "fulfillment operations just to distribute packages and offer customer support" and attributed revenues to the U.S. parent. Because Amazon's accumulated losses were more than $1 billion, profits brought from abroad could be offset by the losses, meaning Amazon didn't have to pay taxes on them.

But by 2003, Amazon began making profits on U.S. operations, so, as Reuters put it, "Amazon turned to the tiny country of Luxembourg." The grand duchy has a 29% corporate profit tax but in some cases exempts "income a company earns through intellectual property by up to 80%," which cuts the effective rate to 6%.
In 2004, Amazon created Amazon Europe Holding Technologies, "whose purpose was to hold shares in Amazon group companies and 'to acquire... any intellectual property rights, patents, and trademarks licenses and generally to hold, to license the right to use it solely to one of its direct or indirect wholly owned subsidiaries.' " The entity, which has "no operational staff or premises," was set up as a type of limited partnership that is exempt from income taxes.

The next year, Amazon apparently shifted some or all major patents, including the Amazon brand and "1-click" ordering software, to Amazon Europe Holding Technologies in Luxembourg. Amazon affiliates in Europe have paid fees to the Luxembourg entity, which in turn makes payments to Amazon Technologies in the U.S.--but the amounts going to the U.S. are substantially lower than what the European affiliates are paying, resulting in a buildup of cash in Luxembourg.

Amazon also established a third company in Luxembourg, Amazon EU SARL, "whose purpose was to 'sell, auction, rent or otherwise distribute products or services of all types' via Amazon websites." Amazon EU SARL became "on paper at least" the supplier of all Amazon goods and services to Europe.
With those cash reserves of $2 billion, Amazon Europe Holding has been lending to Amazon EU SARL, funding expansion in Europe with untaxed monies and earning millions of euros in interest that remains untaxed.
In 2006, Amazon also "transferred ownership" of its operations in the U.K., Germany and France to Amazon EU SARL and moved some U.S. executives to Luxembourg. Now with 300 people, Amazon manages all its European operations from Luxembourg.


Former Borders U.K. CEO Opening Independent Shop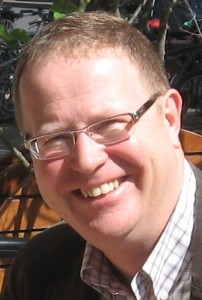 Philip Downer, the former Borders U.K. CEO and head of Waterstone's U.S. in the 1990s, is opening a bookstore called Calliope in Surrey, according to the Bookseller. He has 30 years of retail experience and has run the retail consultants Front of Store since Borders closed. Downer's partner in Calliope is Andy Adamson, another former Borders U.K. veteran.

"We envisage a store and an online offer with a combination of books, gifts and other merchandise," Downer said at a meeting of the Galley Club. "I've been saying for some time that bookshops have to diversity and that being an expert 100% bookshop shows a profound failure to understand how customer expectations have changed. There is an opportunity to sell quality books to a broad consumer audience."

The books will be "of quality, inside and out," he said. "I was a judge in the British Book Design and Production Awards and spent two days looking at these fantastic books and recognising that we have the design and production capability in this country to produce truly beautiful, attractive books. It is interesting the extent to which some of the major publishers is grasping that nettle."


ABA: More Wi8 Sponsors and Scholarship Winners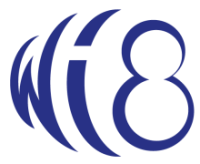 Black Dog & Leventhal and the New Press have joined the list of small press sponsors of the eighth annual American Booksellers Association Winter Institute, which will be held in Kansas City, Mo., February 22 - 25, 2013, Bookselling This Week reported. The ABA also announced that Eileen Fesco of Book Mouse, Ottawa, Ill., won the Wi8 scholarship sponsored by Disney Publishing Worldwide.

In addition, Mike Persons of Alabama Booksmith, Birmingham, Ala., will be attending Wi8 as winner of the Rainy Day Books A Good American challenge. BTW noted that Vivien Jennings, co-owner of Rainy Day Books, Fairway, Kan., announced earlier this year the bookstore would award a scholarship to Wi8 to the ABA member bookstore that sold the most copies of Alex George's novel A Good American through mid-November. The book is also Wi8's "One Institute, One Read" title.



B&N Closing Austin Store
The Barnes & Noble bookstore in the Village at Westlake shopping center, Austin, Tex., will close when the current lease expires December 31, the Westlake Picayune reported. B&N cited the close proximity of other locations as a primary reason for the decision.

"We now have a store at Hill Country Galleria and one in Sunset Valley that are growing, thriving and continuing to prosper," said David Deason, v-p of development at B&N. "Sales at the [Westlake] store are alright, but consolidating gives us a great opportunity to improve two other stores with better products and more compelling offerings.... You can get in a car and drive to the Sunset Valley store in five minutes, the Hill Country Galleria store in 12 minutes and a store at the Arboretum in eight minutes."



BBC 'Exploring Strategic Options' for Lonely Planet

BBC Worldwide is "exploring strategic options" for Lonely Planet, including the possibility of an outside investor or potential sale of the guidebook publisher, "which it values at about £85 million (US$137 million)," the Guardian reported, citing one source who "believed that there has been interest from investors in the U.S."

A second source suggested that "a deal is close to being done with an unknown third party," the Guardian wrote, adding that financially, Lonely Planet "has been a difficult investment for BBC Worldwide, which paid £130.2 million for the business in two stages, 2007 and 2011."

A BBC Worldwide spokesman described Lonely Planet as "a fantastic brand which has seen tremendous success over recent years and we're not going to comment on speculation about its future."



Notes
Images of the Day: Cash Mob at the Book Cellar
Rebecca Skloot
On Wednesday at 6 p.m., the Book Cellar in the Lincoln Square section of Chicago hosted a cash mob organized by Publishing Cocktails, a regular gathering of Chicago literary professionals. Besides boosting sales, the mob of 40 that included booksellers, authors and publishers was, owner Suzy Takacs said, "a social delight, a lovely mix and mingle of friends and acquaintances all in one space that I would not typically have had a chance to see in this crazy holiday season." Among the authors: Rebecca Skloot, Rebecca Makkai, Daniel Kraus, Karen Doornebos, Sam Reaves aka Dominic Martell and Blythe Gifford.
Karen Doornebos
Afterward the mob went across the street to the Huettenbar, where store receipts could be exchanged for free beers, courtesy of the hosts and one generous publisher's rep. Attendees met special guests Rose Laws, author of the memoir Gold Coast Madam, and Robert Loerzel, president of the Society of Midland Authors.

Publishing Cocktails has met every other month for the last year and is organized by Javier Ramirez, who works at the Book Stall at Chestnut Court, Winnetka, and Keir Graff, editor of Booklist Online and the author of the middle-grade novel The Other Felix as well as several books for adults. The pair plan on doing more cash mobs next year.




Bookish Tombstone Art Display at Former Borders Store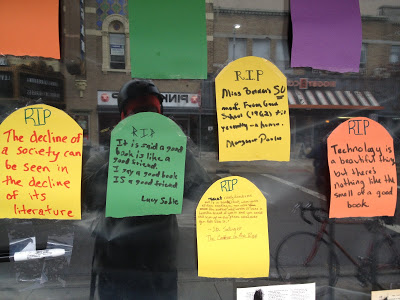 A window display at the former Borders flagship bookstore in Ann Arbor, Mich., consisting of construction paper tombstones, "appears to be a memorial to books and bookstores," the Damn Arbor blog reported.

One of the comments argued that "to equate that with the decline of books seems a little disingenuous" and mentioned Nicola's Books as a viable alternative. Another comment agreed, noting that Nicola's "is a really good counterpoint to the 'bookstores are dying' mantra."



Book Trailer of the Day: Because I Said So!
Because I Said So!: The Truth Behind the Myths, Tales, and Warnings Every Generation Passes Down to Its Kids by Ken Jennings (Scribner), which includes cameos by two of the author's children, author Maria Semple and others.


Media and Movies
Media Heat: Richard Paul Evans on CBS This Morning
Tomorrow on CBS This Morning: Richard Paul Evans, author of A Winter Dream: A Novel (Simon & Schuster, $19.99, 9781451628036).
Also on CBS This Morning: Henry Beard and Christopher Cerf, authors of Encyclopedia Paranoiaca (Simon & Schuster, $25, 9781439199558).


Movies: Ender's Game
"Harrison Ford stares down Asa Butterfield" was Entertainment Weekly's headline for the first photo to be released from Ender's Game, the movie version of Orson Scott Card's novel. The project, co-starring Ben Kingsley, Viola Davis and Abigail Breslin, hits theaters November 1, 2013. Summit Entertainment has also launched the movie's official Facebook page.



Books & Authors
Awards: Grammy Nominees; Prize for Arabic Fiction Longlist
Grammy nominations in the category of Best Spoken Word Album (Includes Poetry, Audio Books & Story Telling) are:

American Grown by Michelle Obama (Various Artists) (Random House Audio/Books on Tape)
Back To Work: Why We Need Smart Government For A Strong Economy by Bill Clinton (Random House Audio/Books on Tape)
Drift: The Unmooring Of American Military Power by Rachel Maddow (Random House Audio/Books on Tape)
Seriously... I'm Kidding by Ellen DeGeneres (Hachette Audio)
Society's Child: My Autobiography by Janis Ian (Audible, Inc.)

Note: The children's spoken word category is merged into best children's album category. Nominations this year for best children's album apparently don't contain any works based on books.

Grammy winners will be announced on February 10.

---

The longlist of 16 novels for the International Prize for Arabic Fiction 2013 includes authors from nine countries, one of whom--Rabee Jaber--won last year's prize, for The Druze of Belgrade. The shortlist of six titles will be announced January 9 and the winner will be announced in Abu Dhabi on April 23 on the eve of the Abu Dhabi International Book Fair. The six shortlisted finalists receive $10,000, and the winner receives an additional $50,000 and a guarantee of translation into English.


Book Brahmin: Adrian McKinty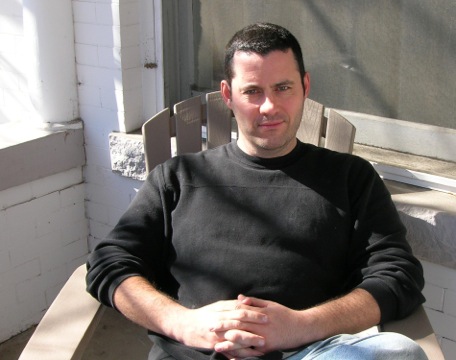 Adrian McKinty is the author of seven crime novels. His latest, The Cold Cold Ground (Seventh Street Books, November 6, 2012), is set in Belfast at the height of the Troubles, and follows a detective caught in the crossfire as he investigates a serial killer targeting gay men. McKinty was born and raised in Carrickfergus, Northern Ireland, and after studying philosophy at Oxford University, emigrated to New York City where he worked in bars, bookstores, building sites and the Columbia University Medical School Library. He now lives in Seattle.
On your nightstand now:
The Fortress of Solitude by Jonathan Lethem and The Hydrogen Sonata by Iain M. Banks.
Favorite book when you were a child:
Kidnapped by Robert Louis Stevenson.
Your top five authors:
Jane Austen, Kingsley Amis, Evelyn Waugh, P.G. Wodehouse and J.G. Ballard.
Book you've faked reading:
People fake reading books?! Why not just read it?
Book you're an evangelist for:
A Time of Gifts by the great Patrick Leigh Fermor. I've gifted that book about 20 times.
Book you've bought for the cover:
All the Pretty Horses by Cormac McCarthy, with an amazing cover by Chip Kidd (and, yeah, the book's pretty awesome, too).
Book that changed your life:
When I read Catch 22 in high school I just couldn't believe it. "You're allowed to do this in fiction?" I kept asking myself.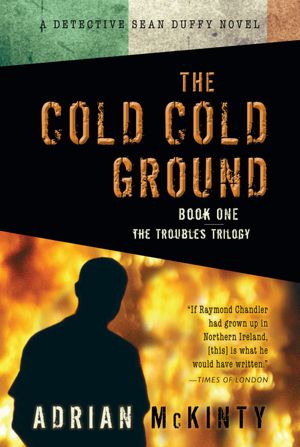 Favorite line from a book:
"I have seen wicked men and fools--very many of both--and they both get paid in the end, but the fools first...." From Kidnapped by Robert Louis Stevenson.
Book you most want to read again for the first time:
Blood Meridian by Cormac McCarthy: that book amazed horrified, excited and terrified me. I'd love to have that experience again. Also, Crash by J.G. Ballard for the same reasons.
Books you would take to a desert island:
Ulysses by James Joyce, Moby Dick by Herman Melville, Cloud Atlas by David Mitchell, the complete Jane Austen, the Jeeves novels of P.G. Wodehouse....
Worst book you've ever finished:
Death on the Installment Plan by Louis-Ferdinand Céline.
If a comet were going to hit the Earth and you could send one book into space as a representative memorial to human culture what would that be?
The Complete Poems of Philip Larkin.
Author photo: Leah Garrett


Book Review
Review: Me Before You
Me Before You by Jojo Moyes (Pamela Dorman/Viking, $27.95 hardcover, 9780670026609, December 31, 2012)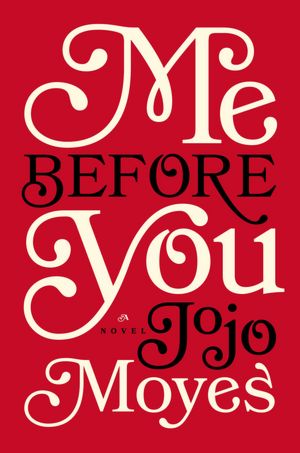 Jojo Moyes (The Last Letter from Your Lover) spins a wistful modern retelling of Beauty and the Beast with an ethical conundrum at its core in Me Before You.
When Louisa Clark loses her job waiting tables at a local café, she's desperate to find another placement: her mother cannot work because she has to care for Louisa's ailing grandfather, her father is about to be made redundant and her older sister is barely scraping by as a single mother. With no education and the economy in the tank, Louisa narrowly avoids pole dancing by taking a position as caretaker to a quadriplegic man. Given her lack of health care experience, Louisa initially can't understand why the family would hire her. Then she meets the patient.
Will Traynor lived a fast-paced life of big business, international travel and daredevil hobbies until a motorcycle accident left him paralyzed below the shoulders. No longer able to live life on his terms, Will is caustic, withdrawn and nearly unbearable. When Louisa finds out he's also planning to commit assisted suicide in six months, her first instinct is to quit, but her growing connection with Will inspires her to try changing his mind instead. As she attempts to revitalize his spirit with a hit-and-miss series of adventures, Louisa is surprised to find that Will is bringing her out of her own shell; before she knows it, saving his life is intimately connected to saving herself from heartbreak.
With her chirpy personality, quirky sense of humor and enormous capacity for compassion, Louisa is absolutely adorable--think Bridget Jones with a selfless streak. Readers will fall for her heart and pluck so quickly that they won't be at all surprised that even moody, sarcastic Will finds her irresistible. While he never completely loses his edge, once Will lets his guard down, he's as charming and eloquent a hero as any romance reader could wish for. However, this is no ordinary romance novel. The love story only intensifies the novel's core question: at what point should a disabled person's friends and family acknowledge that if he can no longer control his life, he should be allowed to end it?
While the story contains several "pass the Kleenex" moments, readers will fall in love with these two irrepressible souls brought together by the very conflict that may tear them apart. --Jaclyn Fulwood
Shelf Talker: This funny and moving love story about a sheltered young woman and a withdrawn quadriplegic man has already stolen hearts in the U.K.


Deeper Understanding
Robert Gray: Manual Typewriters Are Too Cool for Me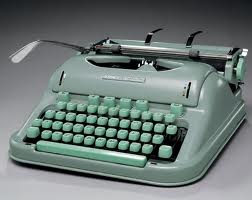 Maybe it began last spring when I learned about the "Writer In The Window" series at Market Block Books, Troy, N.Y. Amy Halloran would be "sitting in one of our windows with her typewriter composing poems, letters, stories for passersby," the bookstore's website explained, while inviting people to "bring your young children to see the ancient writing device she employs for her craft!"

Ancient writing device. I liked that description. Since I've never been a romantic where typewriters are concerned, nostalgia just isn't an option. I was introduced to Apple's Mac Plus keyboard while working as a trade magazine editor in the late 1980s and never looked back. Prior to that, I'd spent a couple of decades pounding away at a succession of manual--and then electric--typewriters and was ready for my ears and finger calluses to heal.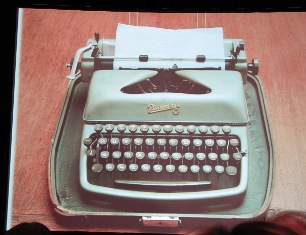 In June at BookExpo, I saw a photo of Aleksandr Solzhenitsyn's manual typewriter during a presentation about the late Russian author's archives by his widow, Natalia. Solzhenitsyn is a writer who means a great deal to me. I snapped a photo of the screen, as if capturing an image of a mechanical ghost. As it was, in a way.

These two incidents opened a typewriter vault during the summer, as I gradually became aware of keyboard specters, in an "I see dead typewriters" sense, everywhere I turned. They seemed to have risen from the shallow graves of antique shops and were "making news." Salon described the phenomenon as "a typewriter renaissance," noting "hipsters and newbies alike rediscover those beautiful machines that go clickety-clack."

Jesse Banuelos of Berkeley Typewriter told Salon that most of the typewriters he sold were manuals made between the early 1900s and the 1960s. The brands on display in his front window "read like a row of multicolored tombstones: Royal, Remington, Underwood, Smith-Corona, Olivetti, Corona, Adler, Oliver."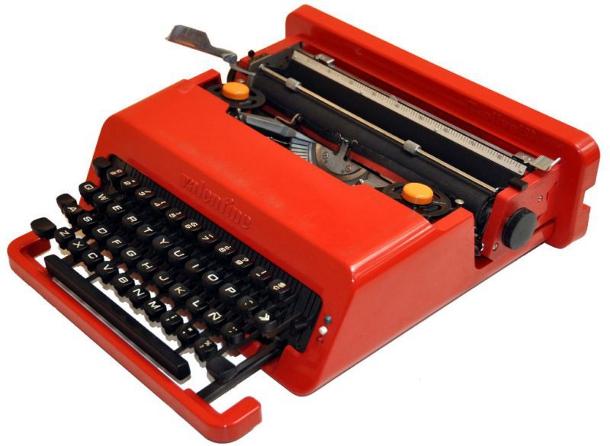 But typewriters remain in the past tense for me. In the recently published The Richard Burton Diaries, the actor writes of a "brand new Olivetti typewriter" he received as a gift in 1970 and describes the "fire-engine red" machine as "sparkling and very loose compared with the old Hermes Baby and it will take me a little time to bang away on it with the same abandon as I do on the old one which I shall keep anyway out of loyalty for many years of battered service."

And yet, manual typewriters are flourishing in present tense as well, now that "they've found new fans among hipsters who are repurposing them for the digital age," Salon wrote. Banuelos noted that you have to be a bit of a romantic to want a typewriter, "and besides, they're cool." His customers "want a machine that has to be old, unique and nice. Why? Because of this. The click, click, click. They want that.... Let me tell you something. Young kids today, they want one of these machines."

More than a year ago, the New York Times wrote about the digital generation "gathering in bars and bookstores to flaunt a sort of post-digital style and gravitas, tapping out letters to send via snail mail and competing to see who can bang away the fastest."

Can you hear them? Clickety-clack. Clickety-clack. Clickety-clack. Click. Click. Click. Like bones rattling. Listen to the Boston Typewriter Orchestra's rendition of "Entropy Begins in the Office." Imagine Bartleby and Edgar Allan Poe in adjoining cubicles.

It isn't just the original clickety-clacks, of course. The magic spell of typewriters has been invoked with the iTypewriter, USB Typewriter, Chromatic Typewriter and an array of recycled Steampunk keyboards. If you're both nostalgic and computer keyboard-loyal, "you can make your laptop or desktop computer clang like a typewriter." There's even an app for that. I don't know what to say about the Latvian magazine that created @hungry_birds, a Twitter account featuring tweets by local wild birds pecking at the keys of an outdoor keyboard covered with unsalted fat.

Typewriters are cool. Suddenly, in this alternate universe, I've gone from not caring about manual typewriters at all to becoming too old and unhip for them. OMG! On the other hand, one aspect of the typing universe has altered slightly in my favor. As electronic keyboards shrink to tablet and smartphone dimensions, my self-taught typing technique is finally logical and even recommended. I'm a four-finger--yet blindingly fast on a good day or because of incessant deadline desperation--sort of typist. This style is perfectly suited to my iPad mini, but I can definitely feel a cold chill run up my spine as Mavis Beacon frowns with disapproval out there somewhere. Clickety-clack.--Robert Gray, contributing editor (column archives available at Fresh Eyes Now).