Shelf Awareness for Monday, December 10, 2012

Quotation of the Day
Ian McEwan's Best Fan Letter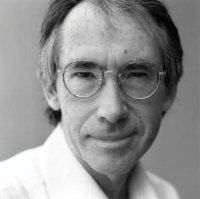 "An Italian reader wrote to describe how he met his wife. She was on a bus, reading one of my books, one that he himself had just finished. They started talking, they started meeting. They now have three children. I wonder how many people owe their existence to their parents' love of books."
--Author
Ian McEwan
in the
New York Times
about the best fan letter he had ever received.


News
Another B&N Shareholder Calls for Spinoff
Another Barnes & Noble shareholder is calling for the company to spin off its digital operations to increase shareholder value. According to minyanville.com, Rick Schottenfeld, CEO of Schottenfeld Group Holdings, argued last week in a letter to B&N chairman Len Riggio that "Barnes & Noble's mature and cash generating retail unit isn't a good fit with its high growth [and money-losing] Nook business in public markets." The two types of businesses attract different kinds of investors, he said.
He criticized the company's investment in the Nook with money from the stores, saying that the revenues generated by the stores should go to investors in the form of stock repurchases and dividends.
B&N has been conducting a strategic review of ways to increase shareholder value that could include splitting the company in two, and earlier this year received a $300 million investment from Microsoft, with whom it created Nook Media, a subsidiary that encompasses the Nook and B&N college stores.


Wesleyan University Bookstore Won't Move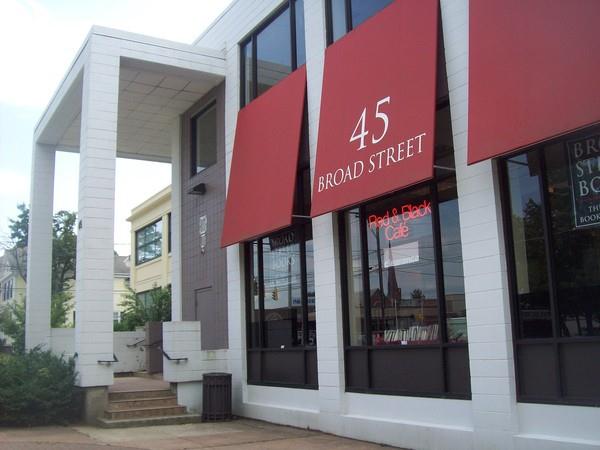 After widespread criticism, Wesleyan University, Middletown, Conn., has decided not to move Broad Street Books, its bookstore, to a proposed commercial development off campus, the Wesleyan Argus reported.

In an e-mail announcing the decision, university administrators observed, "Objections to the bookstore relocation (and planned development) included concerns about pedestrian safety, increased traffic, and disruption of the residential neighborhood."

When the move was proposed last month, some students had complained, too, that the site would be farther from the center of campus than the store's current site--which some consider too far from the center of campus already--and that there was no provision for the Red and Black Café, which is in the store but owned separately.




East View Map Link Buys Longitude Books

Major map wholesaler East View Map Link has bought Longitude Books, the online retailer founded 13 years ago that sells books and maps based on recommended reading lists. Its main customers are travelers referred by tour companies and travel agents. Longitude has been a longtime customer of East View Map Link and is being folded into the company.
"This acquisition is about more than just economics," East View Map Link managing director Christopher Group said. "Our bookseller customers will have a built in editorial team to bolster their travel departments. They can choose to buy their books through us or get them from their favorite wholesaler/distributor. Our goal is to build better travel departments because better travel departments sell more maps."


Canadian Kindle Store Goes Live Quietly

Amazon has quietly launched its Kindle Store in Canada, the Digital Reader reported, speculating that the online retailer will officially announce the site momentarily, since the "Christmas season is upon us, and I'm sure Amazon doesn't want to pass up any chances to sell Kindles."

The Next Web said it "couldn't find any listing for Kindle devices. At the moment, Canadians can order certain Kindle e-readers via Amazon.com, but Kindle Fire tablets and Kindle Paperwhite models aren't available for delivery in the country."

Engadget observed that Canadians "have had to be content with a form of Kindle Store limbo until now. They could buy Kindle e-books, but they've had to rely on a U.S.-centric portal that scarcely acknowledges their literary tradition. As of this weekend, they don't have to cross the virtual border: Amazon Canada now has its own dedicated Kindle book section, with prices in local currency and the highlights on local writers like Margaret Atwood."



Obituary Notes: Robert Lescher, Janet Clymer
Robert Lescher, "a literary agent and steward to the works of a wide array of distinguished 20th-century authors, including Robert Frost, Isaac Bashevis Singer and Alice B. Toklas," died on November 28, the New York Times reported. He was 83.
---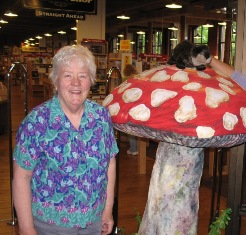 Janet Clymer, former children's buyer and bookseller at the Toadstool Bookshop, Keene, N.H., died on November 13 in Woodinville, Wash. She was 77. The Denver Post has a long obituary.
Debra Woodward, Candlewick Press's rep in New England, remembered: "Janet was one of my favorite buyers I ever was privileged to know. I still have the thank you letter she wrote me in August 2002 when Candlewick awarded her Children's Book Handseller of the Year. She was so thrilled. Janet was one of those buyers who made being a sales rep feel worthwhile. She loved the books and gave you her full attention and made it clear she was happy to see you and wanted your input. And she made the appointment fun. Yes, it was about the books, but even more about how books connected people--customers and sales reps alike--and she made a point of getting to know you as a person. I was lucky to visit her at her farm and see how much she loved her animals. We watched our mutually favorite TV show at the time, The West Wing, together and shared some great mealtimes."


Notes
Image of the Day: Wedding Belles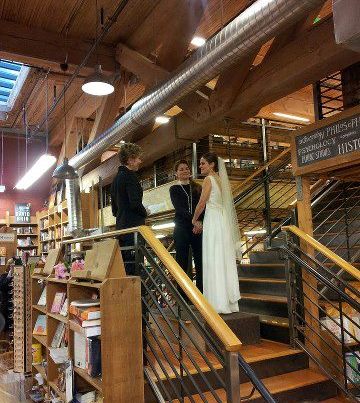 Elliott Bay Book Company, Seattle, Wash., posted this charming photo on Facebook this weekend, explaining: "We were honored this morning to have our first same-sex marriage in the store! Congratulations Amy and Jeri!!"


Red Lodge Books & Tea: 'Everything You Need to Chill'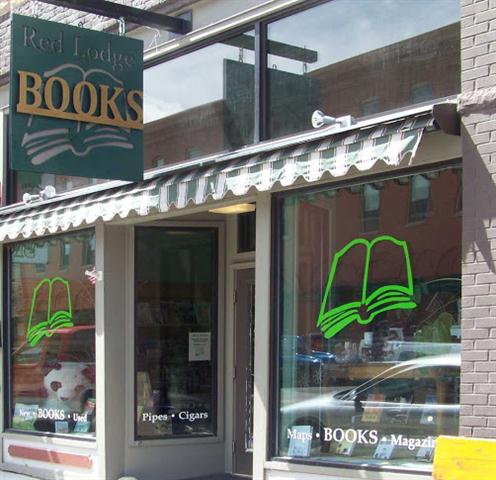 Red Lodge Books & Tea, Red Lodge, Mont., "offers everything you need to chill: books, teas and fine cigars," the Billings Gazette reported in a profile of the store owned by former Silicon Valley computer programmer Gary Robson and his wife, Kathy.

The couple purchased Red Lodge 11 years ago, but over the last three years "the bookish hangout at 11 N. Broadway Ave. has become a mélange of their interests: a tea shop, a cigar counter, a children's toys and books section, even leather-bound books and leather bags sold by a company from New York state." Robson is also the author of more than 20 books, including his Who Pooped in the Park? series that teaches children about wildlife.

After a few down years economically, 2012 is looking much better for the bookstore. "I can say with certainty that this is the best year in the 26-year history of the store," said Robson.



Learned Owl Staffer Launches Campaign to Buy Store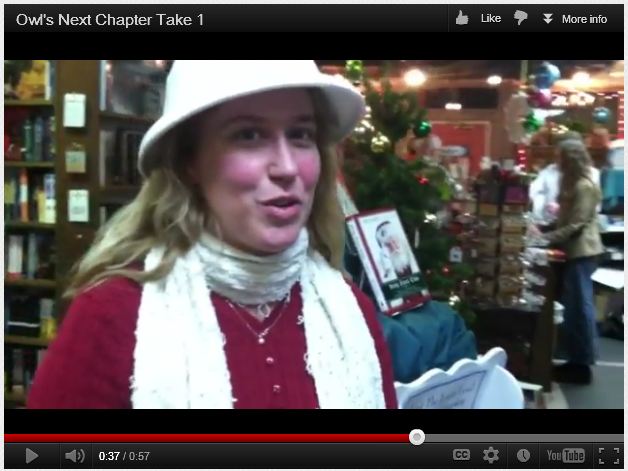 Kate Schlademan, events coordinator at the Learned Owl Book Shop, Hudson, Ohio, has launched an indiegogo.com campaign to raise $50,000 to help buy the store from longtime owner Liz Murphy. The campaign runs until January 12. In April, Murphy put the store up for sale.
Schlademan has 10 years of bookselling experience, including the last two years at the Learned Owl. She has been in discussions with Murphy and outside advisers since the summer.
The Learned Owl was founded in 1968 by Jean Isabel and her husband, Bob. In 1983, Murphy and Elaine Ober bought the store, and Murphy became the sole proprietor in 1990. The Learned Owl has 2,300 square feet of space on three floors and 21 staff members, including Ruby the bookshop dog. (Ruby will not continue in the store, but Schlademan has promised another dog will take Ruby's spot.)


Cool Idea of the Day: Dead Ends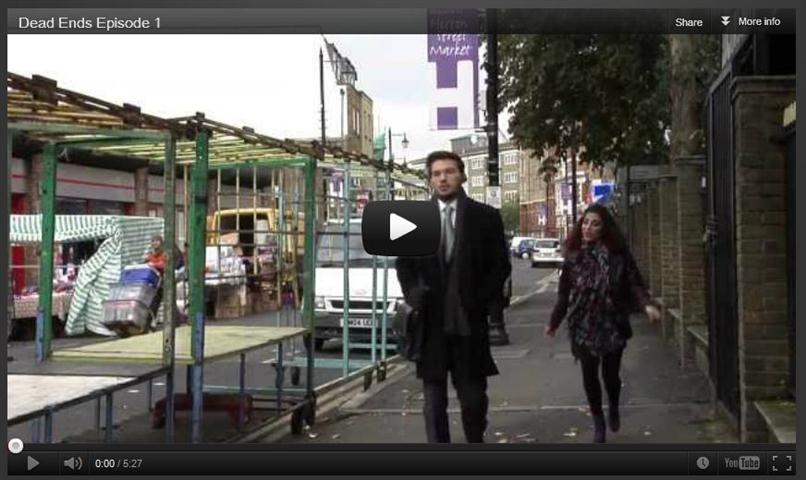 Dead Ends is a new Web series created by eight young writers through after-school workshops at Nick Hornby's Ministry of Stories, a creative writing and mentoring center for young people that was inspired by Dave Eggers's 826 Valencia and is located in the back of Hoxton Street Monster Supplies in east London. With help from EastEnders writer Pete Lawson and the Ministry's volunteer mentors, the writers devised four five-minute episodes of the soap opera, the first of which has just been released.

"The trick here is to make kids work without realizing what they are doing is anything like work," Hornby told the Evening Standard. "They are basically duped by the fun they have.... If it's creative and it's written, we are interested in doing it, whether it's soaps or films or horror stories or lyrics, maybe computer game stuff eventually. These are all forms of literacy that kids not only enjoy but are going to play a more important part in our lives anyway."

Hornby, who co-founded the Ministry of Stories in 2010 with Lucy Macnab and Ben Payne, described Dead Ends as "life reflected in Hoxton. It's about a guy trying to escape his gang past, but there are a couple of other strands. One about adoption, and one about a cross-class love affair, featuring a girl who falls in love with a yuppie type and gets her heart broken. The scripts are great, incredibly professional. I've seen worse on TV, that's for sure."



Book Trailer of the Day: Being Santa Claus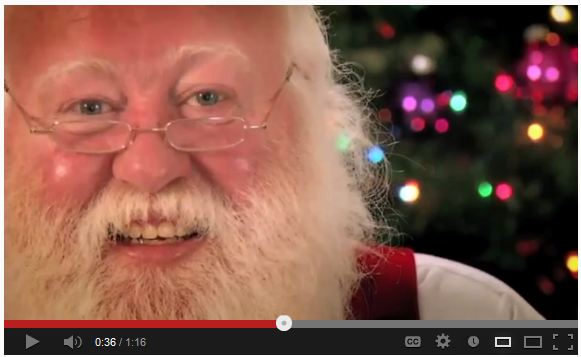 Being Santa Claus: What I Learned About the True Meaning of Christmas by Sal Lizard with Jonathan Lane (Gotham).


Media and Movies
Media Heat: Ken Jennings Says So
This morning on MSNBC's Morning Joe: Jon Meacham, author of Thomas Jefferson: The Art of Power (Random House, $35, 9781400067664).

Also on Morning Joe: Tony Schwalm, author of The Guerrilla Factory: The Making of Special Forces Officers, the Green Berets (Free Press, $26, 9781451623604).

---

Today on WABC's John Batchelor Show: Thomas E. Ricks, author of The Generals: American Military Command from World War II to Today (Penguin Press, $32.95, 9781594204043).

---

Today on CNN's Amanpour: Tim Crothers, author of The Queen of Katwe: A Story of Life, Chess, and One Extraordinary Girl's Dream of Becoming a Grandmaster (Scribner, $26, 9781451657814).

---

Today on Katie: Audrey Edmunds, co-author of It Happened to Audrey: A Terrifying Journey From Loving Mom to Accused Baby Killer (Titletown Publishing, $17.95, 9780985799809).

---

Today on NPR's On Point: Ken Jennings, author of Because I Said So!: The Truth Behind the Myths, Tales, and Warnings Every Generation Passes Down to Its Kids (Scribner, $19.99, 9781451656251).

---

Tonight on the Daily Show: Gene Robinson, author of God Believes in Love: Straight Talk about Gay Marriage (Knopf, $24, 9780307957887).

---

Tomorrow night on the Colbert Report: Malcolm Gladwell, author of the foreword to The Big New Yorker Book of Dogs (Random House, $45, 9780679644750).




Movies: The Hobbit
Although Peter Jackson's The Hobbit: An Unexpected Journey opens nationwide this Friday, marketing gurus are already cranking up the publicity machine for the second and third movies in the trilogy based on the novel by J.R.R. Tolkien.

Deadline.com reported that "a non-dragon preview" pic from The Hobbit: The Desolation of Smaug (December 13, 2013) has been released, along with a photo of "Orlando Bloom reprising Legolas alongside Luke Evans as the Laketown warrior Bard the Bowman in the third film," The Hobbit: There and Back Again (July 18, 2014).



Books & Authors
Amazon's Best Books of the Month for December
Amazon's best books of the month for December, as selected by Amazon editors, are:

Spotlight: Antifragile: Things That Gain from Disorder by Nassim Nicholas Taleb
Debut spotlight: A Familiar Beast by Panio Gianopoulos

The Holy or the Broken: Leonard Cohen, Jeff Buckley, and the Unlikely Ascent of "Hallelujah" by Alan Light
Iron Curtain: The Crushing of Eastern Europe, 1944-1956 by Anne Applebaum
Married Love: And Other Stories (P.S.) by Tessa Hadley
Me and the Devil: A Novel by Nick Tosches
Climates by Andre Maurois
Better Living Through Plastic Explosives by Zsuzsi Gartner
Too Bright to Hear Too Loud to See by Juliann Garey
Empress of Fashion: A Life of Diana Vreeland by Amanda Mackenzie Stuart
Eight Girls Taking Pictures: A Novel by Whitney Otto




Book Review
Review: The Death of Bees
The Death of Bees by Lisa O'Donnell (Harper, $25.99 hardcover, 9780062209849, January 2, 2013)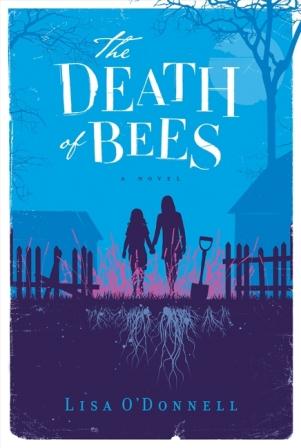 It's Christmas Eve in Glasgow: 15-year-old Marnie and her 12-year-old sister Nelly have just finished burying their parents in the back garden, and they have no one to turn to but the kindly old sex offender who lives next door. Sound familiar? Didn't think so.
Lisa O'Donnell's wildly original debut, The Death of Bees, examines the intricacies of betrayal and loyalty within one family and their effects on two vulnerable young girls who are used to a life of abuse and neglect. Only Marnie and Nelly know the fact and manner of their parents' deaths, and they need to keep it that way: Marnie is not legally old enough to take care of herself and Nelly, and she knows they will be separated and put into foster care if the authorities learn their parents are dead.
Desperate for food and adult guidance, the girls take shelter under the wing of their elderly neighbor Lennie, a gay man who became a registered sex offender when he was caught soliciting sex from a boy he didn't realize was underage. Lonely and certain that the girls' parents have abandoned them, Lennie gladly plays along, cooking them meals, accompanying aspiring violinist Nelly on the piano, even pretending to be their uncle for the benefit of school administrators.
Unfortunately, their fragile idyll cannot last. Since neither girl expects anyone to miss their lowlife parents, they're surprised when their estranged grandfather comes to town to make amends--and dismayed when he turns out to be the opposite of fatherly Lennie. Worse, their father owed money to a violent drug dealer who's watching the girls' every move for a clue as to his whereabouts.
Part coming-of-age tale, part seedy urban drama and part testament to the sibling bond, this darkly introspective and clever novel juxtaposes sisters who shield themselves from a harsh life in very different ways. Marnie has learned to hide her vulnerability behind a shell of tough talk and easy sex. In contrast, Nelly clings to her childhood and couches her thoughts in eccentrically quaint verbiage. Despite their needs, the girls become as much of a stabilizing influence in Lennie's life as he does in theirs. Although they seem helpless against the power of the adult world, Nelly and Marnie's shared tenacity and desire to remain together allows them to rise above their circumstances again and again.
With a gritty but redemptive take on family and the price of secrets, O'Donnell's debut will be well-received by fans of mainstream literature and Scottish noir mysteries alike. --Jaclyn Fulwood
Shelf Talker: A startlingly original debut about two young girls who must conceal the deaths of their lowlife parents in order to remain together.