Shelf Awareness for Tuesday, December 11, 2012

News
B&N, a Barron's 2013 Stock Pick, Jumps 7%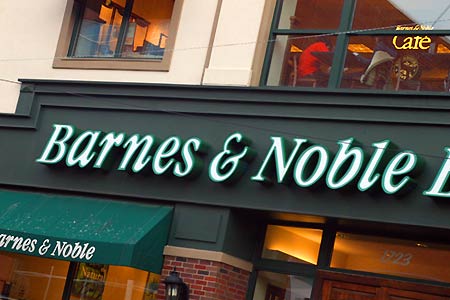 Barnes & Noble's stock price rose 7%, to $15.74 a share, yesterday. Among factors: last week another shareholder called for the company to spin off its digital operations; B&N cut the price of its Nook Simple Touch to $79 from $99, making it more competitive with Amazon's lowest priced Kindle; and Barron's named the company one of its top 10 stock picks for 2013.


Hastings Entertainment: Annual Dividend and Special Dividend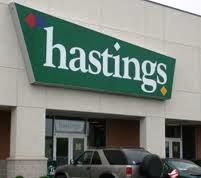 Like some other companies that are making special dividends to shareholders this month before possible tax hikes in 2013, Hastings Entertainment declared a 35-cent special dividend and began a 2-cent annual dividend.
Hastings Entertainment chairman and CEO John Marmaduke said, "We are pleased to be in a position where we can pay these dividends to our shareholders so that they may utilize the benefit of the current dividend tax treatment without any significant adverse effect on our liquidity position. We felt it was in the best interest of our shareholders to pay these dividends."


Loonie Idea: Buy Collected Works Bookstore for a Buck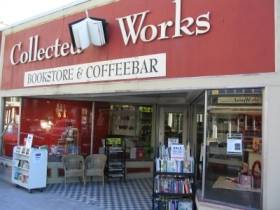 If a new owner isn't found by Christmas Eve, Collected Works, Ottawa's largest indie bookstore, will close in January, co-owner Christopher Smith announced on the store's Facebook page. The asking price for the business is $1: "The catch: the new owner will need to assume all the store's current liabilities." Collected Works "needs a new owner with deep pockets and an action plan to make the bookstore viable," he wrote.

Smith, who is v-p of the Canadian Booksellers Association, noted that he and co-owner Craig Poile "took a gamble two and half years ago expanding the store to twice its original size to accommodate a wider range of events and diversify our inventory. It's a gamble that has not paid off. Rent and other overhead costs have more than doubled, but our sales have remained flat."

About $25,000 of the expansion cost was raised from customers, to whom the bookshop paid interest in store credit. "We took all of our capital and pumped it into shelving, new floors and electrical, and regrettably that left us with no money for inventory," Smith told the Ottawa Citizen. "That ultimately meant that we started to go into arrears with our suppliers, which meant that they wouldn't ship to us, which meant that we didn't have any books to sell, which meant that sales started to suffer. It's a vicious circle."



Obituary Note: Jacques Morgan
"Devout contrarian" bookseller Jacques Morgan, owner of Idle Time Books in the Adams Morgan neighborhood of Washington, D.C., died November 26, the Washington Post reported. He was 62.




Eloise Klein Healy, First Poet Laureate of Los Angeles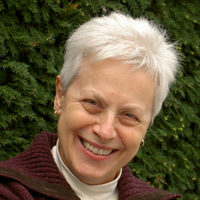 Eloise Klein Healy was named the first poet laureate of Los Angeles in a ceremony last Friday. Jacket Copy reported that Mayor Antonio Villaraigosa chose Healy from a list of three finalists. She will serve for at least a year, or as long as two, and "travel the city, visiting its schools and neighborhoods, as an ambassador for literary art." Healy has been part of the Los Angeles poetry scene since the 1970s and is the author of seven books.

"L.A. is a city of writers, it's a city that inspires writers, but it's also a city that's done very little to celebrate its writers," said Villaraigosa. "I chose Eloise because of her belief in the power of poetry and her commitment to sharing that power far and wide." The mayor quoted former New York Governor Mario Cuomo, who once said, "You campaign in poetry, and you govern in prose," before adding "Today, we're here to govern in poetry."

The New York Daily News offered a classic Big Apple take on the appointment with this headline: "Los Angeles finally gets a poet laureate--just a few decades after Brooklyn." Norman Rosten was appointed Brookyn's poet laureate in 1979 and "Queens has been promoting the position since Stephen Stepanchev's inaugural stint in 1997."



Young Bookseller Focus: Alli Rand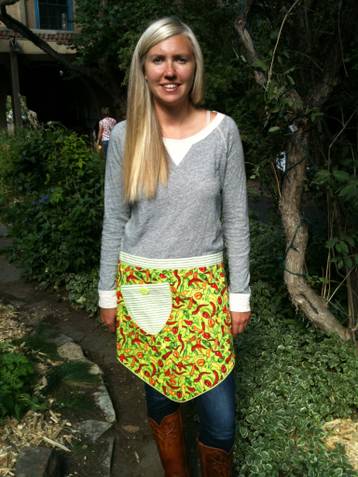 Alli Rand, 34, has worked in bookselling for more than 10 years, including stints at R.J. Julia Booksellers, Madison, Conn., and the Harvard Coop, Cambridge, Mass. She's currently a bookseller at Collected Works Bookstore in Santa Fe, N.Mex. Here publisher's rep George Carroll puts a few questions to her.
You've worked in both very large and very small bookstores. What do they have in common?
What holds these places together are the booksellers and their love of books. The only advantage of a larger store is being able to tell a customer "yes, we have that" more often than not. The one thing that has kept me in this business for so long is my co-workers. The beauty of having diverse co-workers is that you hear about what they are reading. Being in the business is a life style--it doesn't end when we walk out the door. You stay up all night and read a book and then come into work the next day and sell five copies of it.
What interests you in bookselling?
I enjoy matching people with a book that I know they will love. When they return to the store to tell me they loved it and I help them find another book, it confirms what I love about writing, publishing and the industry as a whole. Good writing connects us in a way that no other medium does.
You do two blogs that I think are just great: The Fakest Bookshop, which begs for an explanation, and you post reviews on High n Dri.
Kate Garber, who handles events and marketing at the Strand bookstore in New York City, and I created Fakest Bookshop as a way to keep our bookselling ideals alive. We wanted to take all the things we love about sharing books and displaying them in a creative way without worrying about making money. Kate does all the artwork and comes to me for crazy ideas, like how many books I can think of with animals on the cover.
What's it like working in a bookstore in a town that's a big tourist destination?
I would think most bookstores rely on some form of tourist traffic during a particular season. Tourists bring commerce to us all, and by sharing information about other businesses in town, we all benefit, survive and thrive enough to continue on to the next year. Tourist season here coincides with the hot summer desert heat--some people are dehydrated and cranky and want a mass-market bestseller that we've never carried. But mostly people on vacation are happy, and if I take a minute to talk with them about books that I love, recommend a great restaurant in town, and they get lemonade in our café, all is well.
Do you ever think of opening your own store or working in publishing?
I'm not sure I'd like to own my store. My dream is to travel around the world working at different bookstores, like Shakespeare & Co. in Paris and Atlantis Book Shop on Santorini.
I got a glimpse of the publishing world when I worked on the East Coast. It was tempting to know I could be on that track if I really wished to be, but I like being at the grassroots level, peddling my books, being on the front lines. Booksellers know what really sells and how influential we as sellers can be--and how influential readers can be.
What's your favorite thing about bookselling? And do you have a favorite section?
The ARCs that come from publishers. Recently I read a copy of Sweet Tooth by Ian McEwan. I couldn't wait to put this out as my staff pick and tell our customers why they should take it home. Word-of-mouth selling is a large part of what drives the book industry.
I have a deep affinity for cookbooks and I get asked a lot, "Can't you just look up a recipe on-line?" Well, you can, but there are still people, like me, who appreciate the feel of a cookbook propped up on the counter, splattered in chicken broth or jam. The fact that so many great cookbooks are being published and kept in print gives me hope that the digital age will only enhance, not eliminate, the printed book. The beauty of the digital age is information. If you need to know only how many tablespoons of butter are required, you can look it up online. But if you want to own a work of art, you have to buy the book.
The final question is from April Gosling, the last interviewee in our series:
During job interviews at Tattered Cover, we ask applicants what books they are passionate about and which other books they would recommend alongside those titles. What books would you put as requirements on your list... and why?
Here's my list:
Jane Eyre by Charlotte Bronte--to learn about aloneness.
Heat by Bill Buford--to learn to go in search in of your passion.
Jarhead by Anthony Swofford--to learn what it's like to be young and go to war.
Sense & Sensibility by Jane Austen--to learn about love in all its various forms.
Kayak Morning by Roger Rosenblatt--to learn to appreciate nature amidst terrible loss.
How to Cook Everything by Mark Bittman--to learn how to feed yourself, simply and deliciously.


Notes
Image of the Day: Open Books Draws a Crowd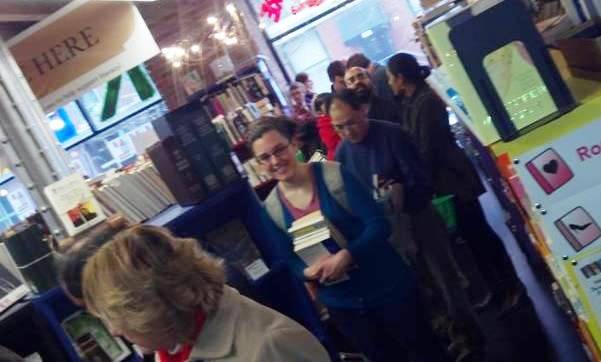 Chicago's Open Books's bi-annual half-off sale this past weekend was "not only our most successful sale, but Saturday brought us our busiest day since opening the store a little over three years ago," manager Kevin Elliott said. "The line wrapped around the fiction section and didn't let up until 4 p.m... then it re-formed!"
Open Books sells donated books and new books to help fund literacy programs. The store is staffed by Elliott, assistant manager Lizzy Boden, a handful of interns and more than 100 volunteers.
As one customer said, while waiting for the store to open: "This is Black Friday for book worms. Nothing makes me more anxious than a book sale."


Cool Idea of the Day: IBPA Book Publishers Toolkit Series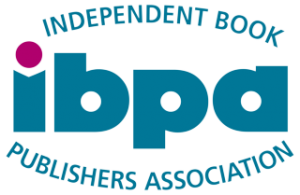 The Independent Book Publishers Association has launched the Book Publishers Toolkit series, whose first title is The Book Publishers Toolkit: 10 Practical Pointers for Independent and Self Publishers, Volume 1. The e-book series will feature how-to articles from IBPA's Independent magazine. Contributors to this first title include Kate Bandos, Kimberly Edwards, Joel Friedlander, Steve Gillen, Abigail Goben, Tanya Hall, Brian Jud, Stacey Miller, Kathleen Welton and David Wogahn. Profits from the sale of the series books will support IBPA's educational programs and services to members.

IBPA president Florrie Binford Kichler stated: "For 30 years, IBPA has been the go-to source of publishing education for smaller and independent publishers, and the Independent has been their hands-on guidebook for success. The Book Publishers Toolkit series extends that education beyond the 'borders' of the IBPA membership for the benefit of the independent publishing community."
Incidentally, IBPA has a spiffy redesigned website that was unveiled yesterday.


Book Trailer of the Day: Sandalwood Death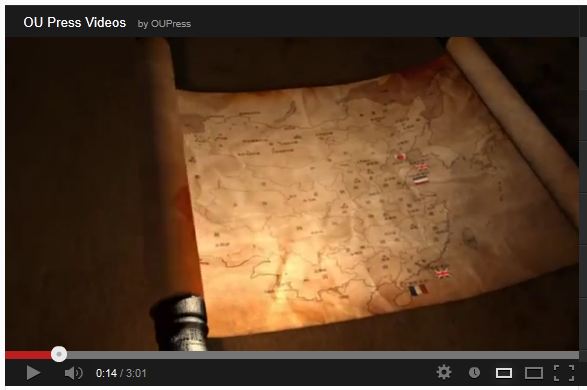 Sandalwood Death, a novel by Mo Yan (University of Oklahoma Press.)


Media and Movies
Media Heat: 'Most Fascinating' Gabrielle Douglas
This morning on Imus in the Morning: Greg Gutfeld, author of The Joy of Hate: How to Triumph Over Whiners in the Age of Phony Outrage (Crown Forum, $26, 9780307986962).

---

Today on NPR's Talk of the Nation: Thomas E. Ricks, author of The Generals: American Military Command from World War II to Today (Penguin Press, $32.95, 9781594204043).

---

Tomorrow on Sirius XM's Judith Regan Show: Ellen Forney, author of Marbles: Mania, Depression, Michelangelo, and Me: A Graphic Memoir (Gotham, $20, 9781592407323).

---

Tomorrow on Barbara Walters's annual Most Fascinating People Special on ABC: Gabrielle Douglas, co-author of Grace, Gold, and Glory: My Leap of Faith (Zondervan, $24.99, 9780310740612).




TV: Masters of Sex; Behind the Candelabra
Showtime just released a first combined trailer for two new dramas, including Masters of Sex, based on Thomas Maier's book Masters of Sex: The Life and Times of William Masters and Virginia Johnson, the Couple Who Taught America How to Love, Indiewire reported. The movie will premiere next year.

---

HBO has released new images from Behind the Candelabra, the Liberace biopic inspired by the 1988 book Behind the Candelabra (My Life With Liberace) by Scott Thorson. Indiewire noted that the project, which is directed by Steven Soderbergh and stars Michael Douglas and Matt Damon, will air on HBO in 2013.



Books & Authors
Awards: Man Asian Prize Longlist
Fifteen novels "showcasing the power of the writing emerging across the whole breadth of Asia" made this year's longlist for the $30,000 Man Asian Literary Prize. The shortlist will be announced January 9, and a winner will be named March 14 in Hong Kong.

"The far-ranging stories on our longlist draw the reader into some beautiful and some grueling landscapes: from the glaciers of northern Pakistan to the unforgiving Saudi desert; from an affluent Istanbul seaside resort to a Bombay opium den--and further afield to Montreal and Mexico," said chair of judges Maya Jaggi. "I am delighted to see that range reflected in the breadth of original languages on our list, with novels translated from Chinese, Japanese and Korean, as well as Turkish, French and Malayalam."

The 2012 Man Asian Literary Prize longlist:


Goat Days by Benyamin (India)
Between Clay and Dust by Musharraf Ali Farooqi (Pakistan)
Another Country by Anjali Joseph (India)
The Briefcase by Hiromi Kawakami (Japan)
Thinner Than Skin by Uzma Aslam Khan (Pakistan)
Ru by Kim Thúy (Vietnam/Canada)
Black Flower by Young-Ha Kim (South Korea)
Island of a Thousand Mirrors by Nayomi Munaweera (Sri Lanka)
Silent House by Orhan Pamuk (Turkey)
Honour by Elif Shafak (Turkey)
Northern Girls by Sheng Keyi (China)
The Garden of Evening Mists by Tan Twan Eng (Malaysia)
The Road to Urbino by Roma Tearne (Sri Lanka/U.K.)
Narcopolis by Jeet Thayil (India)
The Bathing Women by Tie Ning (China)


Book Review
Review: Finding Camlann
Finding Camlann by Sean Pidgeon (W.W. Norton, $26.95 hardcover, 9780393073294, January 7, 2013)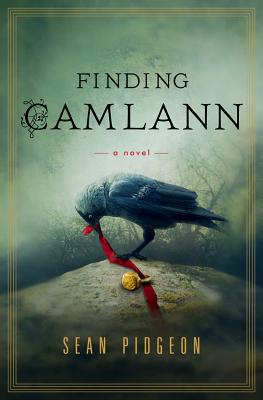 What's Camlann, you ask? It's where King Arthur fought and died, run through by his enemy Mordred's sword--maybe. That's what the legend tells us, but no one is sure where Camlann is. Debut novelist Sean Pidgeon approaches the subject from a different angle in Finding Camlann. It's part love story, part literary suspense and--because Pidgeon's tale focuses on the search for the field where Arthur was killed--part archeology, too... and all Welsh.
Archeologist Donald Gladstone hopes to publish a book about the "real" Arthur, as revealed in the literary and historical record. He's trying to find his way through his research when he hears news of an exciting archeological discovery at Devil's Barrow, near Stonehenge--bones of ancient fighters and a "magical chalice" that "might" be the Holy Grail. Could it be the burial site for Arthur and Guinevere? Add to this his discovery of an old, obscure Welsh poem about Arthur that seems to contain a geographical reference to the Barrow. Then add Julia Llewellyn, who works at the Oxford English Dictionary's offices and is fluent in Old and Middle Welsh. They meet and seem sympatico, but she's married to Hugh Mortimer, heir to a major collection of ancient manuscripts, and Donald is himself recently divorced.
Pidgeon weaves a fairly intricate tale drawing quite a bit on literature, old dusty manuscripts and variant translations of ancient texts. Then there's the geography of Wales, which plays a significant role in the novel, as does the historical undercurrent of Welsh hatred for all things English. (Or, as the old Welsh poet Caradoc Bowen, whom Donald consults, puts it, a "once-glorious country that has seen only ruin and destruction at the hands of the noble Englishman.") There's also a mysterious group of militant Welsh nationalists called Dragon's Fire, to which Hugh may belong....
Finding Camlann shares plot elements similar to those of a Dan Brown novel, but it's more like Umberto Eco's The Name of the Rose in terms of the serious, sometimes arcane way it involves the reader in scholarly and historical matters. Although the romance part of Pidgeon's tale doesn't seem to quite catch fire, readers interested in a thoughtful mystery with strong literary underpinnings will enjoy the bookish puzzles hidden within. --Tom Lavoie
Shelf Talker: An enthralling literary and archeological mystery about King Arthur's legendary burial place in ancient Wales.