Shelf Awareness for Wednesday, April 11, 2012

News
Report: Justice Department Set to Sue Apple, Macmillan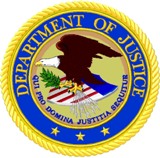 Bloomberg Businessweek reported that the Justice Department will sue Apple and Macmillan as early as today over agency pricing for e-books, citing "two people familiar with the matter." The two companies have "refused to engage in settlement talks" and "deny they colluded to raise prices for digital books," the two people told Bloomberg.

For its part, Penguin is "preparing to fight the U.S. Justice Department in court if necessary," while Simon & Schuster, Hachette and HarperCollins are "seeking to avoid a costly legal battle and could reach a settlement as soon as today."

Of course, none of the companies involved or the Justice Department commented.




Are Big Six Publishers Balking at New Amazon Contracts?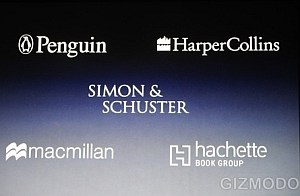 "At least two" of the Big Six publishers are rumored to be refusing to sign new annual contracts with Amazon, according to paidContent, which reported that even though they "could end with their 'buy' buttons being turned off, it is more likely for now that the feud will result in less promotion of their titles on Amazon's website."

A recent piece by Salon's Alexander Zaitchik on Amazon's support of literary culture and nonprofits mentioned the Big Six were declining new Amazon contracts, but paidContent could only confirm two of the publishers as having done so, citing as sources "people familiar with the situation."

PaidContent noted that the Big Six "are also quite wary at this point of appearing to make any decisions in concert--or even to be seen communicating with one another--because the Department of Justice is investigating five of them for allegedly colluding to set e-book prices. But if Amazon is indeed demanding better terms across the board and if contracts are up for renewal at the same time, it is not surprising that publishers would react similarly."



Yahoo Searching for E-Book Ad Revenue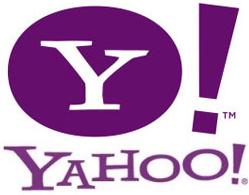 Yahoo has "signaled it is investigating e-book adverts as a way to stimulate its earnings," according to the BBC, which reported that patent applications previously filed by the company, which were published by the U.S. Patent and Trademark Office last week, indicate "products shown could be determined by the type of book being read, or even the contents of a specific chapter, phrase or word."

In the filing, Yahoo stated that while e-book purchases continue to grow dramatically, "advertising directed or targeted to e-book readers, and associated monetization techniques, has been less than optimal and has not fully taken advantage of opportunities presented by e-book reading.... There is a need for better techniques for advertising that may be directed to or targeted to e-book readers."

The BBC noted that several current Amazon and Kobo e-book readers offer varying degrees of advertising, "but the main text of the titles remains free of marketing."

Philip Jones, deputy editor of the Bookseller magazine, was less than enthusiastic about Yahoo's project, observing that "readers--particularly parents--like the fact that reading is an advertising-free zone. Authors would also want something to say about ads interrupting their narrative flow."



Dutch Chain Selexyz Sold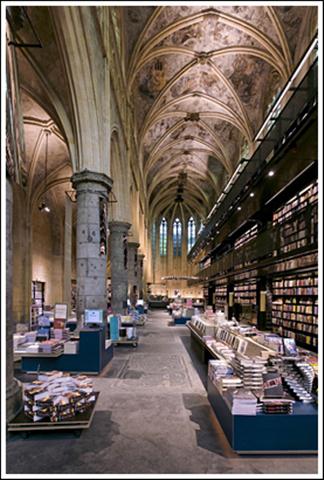 Dutch bookselling chain Selexyz, which was reported to be "on the brink of financial collapse" following its holding company's recent bankruptcy filing, has been purchased by investment company ProCures, the Bookseller reported.

All 16 branches will remain open, though ProCures "is planning to merge Selexyz and De Slegte, a second-hand bookseller in which it already has a share, over the next 18 months under the roof of a new holding. ProCures will control 60% of the shares, the De Slegte family 40%," the Bookseller wrote, adding that 140 of 540 jobs will be eliminated.



BookHampton Opens on Long Island's North Fork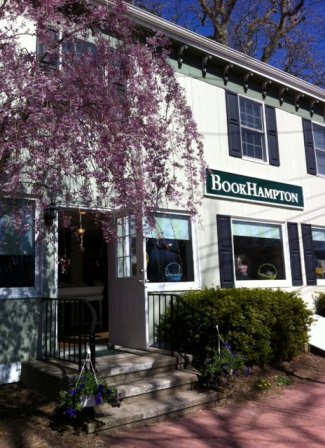 BookHampton, which has three stores on the South Fork at the eastern end of Long Island, opened its first store on the North Fork, in Mattituck, N.Y., over the weekend, right on schedule (Shelf Awareness, February 21, 2012).

Charline Spektor, who owns BookHampton with her husband, Jeremy Nussbaum, said that the team, including general manager Chris Avena, had agreed that the new store's site, the landmark Gildersleeve Building, "simply asked for a bookshop."

The new store is located at 50 Love Lane, Mattituck, N.Y. 11952; 631-315-5064.




Saks Fifth Avenue Gets Rizzoli Bookshop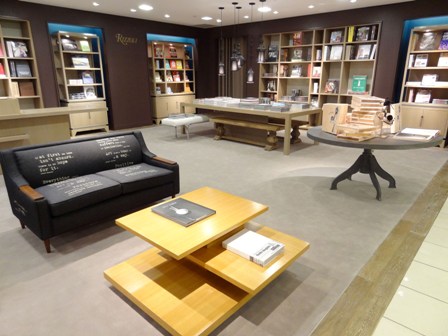 Rizzoli has opened a retail space at Saks Fifth Avenue in New York City, as one of seven new vendors in Saks' home department, which was relocated to the ninth floor of the flagship store.

"We're thrilled to open our new home and gift department," said Eric Jennings, v-p and fashion director, men's and home, for Saks. "We've enhanced the offerings from our most popular lines and carefully handpicked several new collections that will make home and gift an even more desirable destination at our flagship store."

Rizzoli plans to host author events within the space later this spring, including appearances by "Million Dollar Decorator" Martyn Lawrence-Bullard in May and fashion icon Muriel Brandolini in June.



Learned Owl Seeks New Owner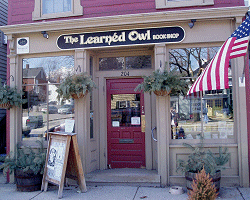 Liz Murphy, owner of the Learned Owl Book Shop, Hudson, Ohio, is looking for a buyer willing to begin "a new chapter" for the 43-year-old bookstore. "Please let me emphasize that the store will not be closing!" she wrote. "We will continue our great service through this process and under the new ownership. My wonderful staff, many of whom have been there almost as long as I have, could run the store themselves. I plan to retire in Hudson, and cannot imagine living in a town without a bookstore. I will do everything during this transition and in the coming years to ensure that the store survives and continues to thrive."


Notes
Harlem Book Fair in Newark, N.J.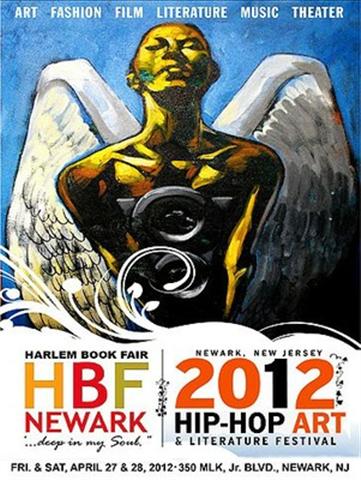 For the first time, the Harlem Book Fair will hold a literary festival in Newark, N.J., April 27-28. On Monday, Newark Mayor Cory Booker and city leaders "kicked off the '2012 as Year of Newark Literacy' campaign Monday from the Newark Public Library, coinciding with National Library Week," the Star Ledger reported. Officials expect the event to draw thousands of attendees. The theme of this year's book fair is "Let Us Read."



Cool Idea of the Year: P&W's City Guides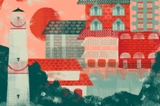 Poets & Writers' monthly City Guides series features authors, publishers and others who "give personal tours of their hometowns--highlighting bookstores, reading venues, libraries, writer's historical homes, and so forth--time pegged to literary festivals."

Among the contributors and their cities in the first year of the series: Ifeanyi Menkiti, owner of the Grolier Poetry Book Shop, on Boston; John Biguenet on New Orleans; Carolyn Parkhurst on Washington, D.C.; Carolyn Kellogg of the Los Angeles Times on Los Angeles; Lee Montgomery of Tin House Books on Portland, Ore.




Remembering Bill Chleboun
"I've never known anyone in the book industry who was as loved on both coasts as Bill Chleboun," wrote Pat Holt in a touching reminiscence about her former colleague in the book review department of the San Francisco Chronicle. He died last December, and a "celebration of his life" will be held April 22 in Point Richmond, Calif.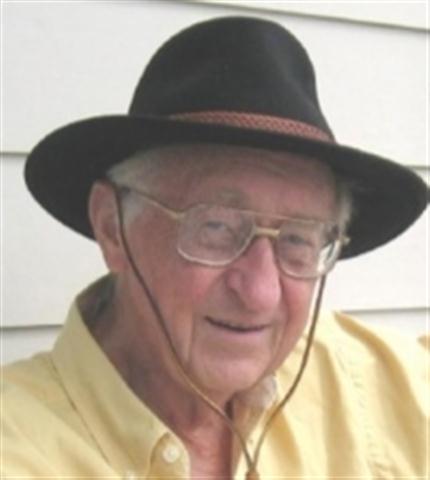 "When he died recently of heart failure at 81, a light went out in the book world, and I don't mean b.c. (before collapse). He was reading books on an iPad two weeks before his death," Holt observed, praising Chleboun as "one of the nicest guys in the book trade. He saved the Chronicle's Sunday Book Review every day for a dozen years and made it such an institution that it's still published every week, decades after he retired.

"No matter how much things have changed, the book industry is all the better for Bill's kind of innovative thinking, his curiosity about how things work and his respect for the people who devote their hearts and souls to the process of getting books into the world."



Nolan Editor-in-Chief, Associate Publisher at Penguin Books
Patrick Nolan has become editor-in-chief and associate publisher of Penguin Books. For the past 12 years, he has been director of trade paperback sales.

During that period, he also served five years as marketing director of Perigee and has been associate publisher of Riverhead Books and trade paperback marketing director for Portfolio and Sentinel. For the past two years, he has been a special adviser to the Penguin Canada sales department.

Before joining Penguin, he worked at Houghton Mifflin and Hyperion/Disney, and started his publishing career as a fiction buyer for Waterstone's Booksellers in Boston.




Book Trailers of the Day: The Big Town
For The Big Town (Fantagraphics Books), a novel set in the 1920s, author Monte Schulz, son of Peanuts creator Charles Schulz, created four "silent videos" featuring cocktails popular during the era: Satan's Whisker, Monkey Gland, Leap Year and Hanky Panky.


Media and Movies
Media Heat: Krys Lee on KCRW's Bookworm
Tomorrow morning on Fox & Friends: Judy Smith, author of Good Self, Bad Self: Transforming Your Worst Qualities into Your Biggest Assets (Free Press, $26, 9781451649994).

---

Tomorrow morning on CBS This Morning: Alexis Maybank, author of By Invitation Only: How We Built Gilt and Changed the Way Millions Shop (Portfolio, $27.95, 9781591844631). She will also appear on Fox's Your Money with Ali Velshi.

---

Tomorrow on KCRW's Bookworm: Krys Lee, author of Drifting House (Viking, $25.95, 9780670023257). As the show put it: "In her remarkable debut collection of short stories, Drifting House, Korean-American Krys Lee explores trans-nationalism. Lee talks about immigrants who lead two lives--the life they left behind and the new life they can't quite inhabit. Her characters yearn to find their souls and transcend imposed categories of immigrant identity."

---

Tomorrow on NPR's Diane Rehm Show: Mara Einstein, author of Compassion, Inc.: How Corporate America Blurs the Line Between What We Buy, Who We Are, and Those We Help (University of California Press, $29.95, 9780520266520).

---

Tomorrow on the Martha Stewart Show: Sal Gilbertie, author of Herb Gardening from the Ground Up: Everything You Need to Know about Growing Your Favorite Herbs (Ten Speed Press, $16.99, 9781607740292).

---

Tomorrow on the Rachael Ray Show: Lara Spencer, author of I Brake for Yard Sales: and Flea Markets, Thrift Shops, Auctions, and the Occasional Dumpster (Stewart, Tabori and Chang, $24.95, 9781584799221).

---

Tomorrow on Access Hollywood: Amanda Beard, author of In the Water They Can't See You Cry (Touchstone, $24.99, 9781451644371).




Books & Authors
Awards: Translated Books Finalists
Three Percent, the University of Rochester's translation website, has unveiled the poetry and fiction finalists for the 2012 Best Translated Book Awards. To see them, click here. The winners will be announced May 4 at McNally Jackson Books as part of the PEN World Voices Festival.



Shelf Sample: Stolen Air
[Editors' note: in honor of National Poetry Month, we offer here a short excerpt from a new poetry title.]
Stolen Air: The Selected Poems of Osip Mandlestam, translated by Christian Wiman (Ecco, $15.99 trade paper, 9780062099426, March 27, 2012)
The Necklace
Take, from my palms, for joy, for ease,
A little honey, a little sun,
That we may obey Persephone's bees.
You can't untie a boat unmoored.
Fur-shod shadows can't be heard,
Nor terror, in this life, mastered.
Love, what's left for us, and of us, is this
Living remnant, loving revenant, brief kiss
Like a bee flying completed dying hiveless
To find in the forest's heart a home,
Night's never-ending hum,
Thriving on meadowsweet, mint, and time.
Take, for all that's good, for all that is gone,
That it may lie rough and real against your collarbone,
This string of bees, that once turned honey into sun.
(November 1920)


Book Brahmin: Peter Golden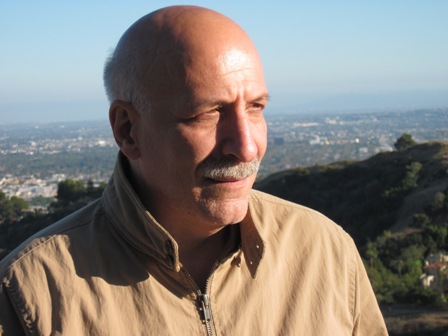 Peter Golden is a journalist, biographer and historian. His debut novel, Comeback Love, about a couple exploring the possibility of a second chance at love 35 years after their relationship ended during the turbulent 1960s, was published April 3, 2012, by Atria, but its comeback really began more than two years ago as the first novel released by Staff Picks Press, a publishing house started by Susan Novotny, owner of Book House of Stuyvesant Plaza, Albany, and Market Block Books, Troy, N.Y. Golden's O Powerful Western Star, a history of the Cold War, will be released by Gefen Publishing in May 2012.
On your nightstand now:
I keep two piles of books on the floor, and I pick one to go through every night depending on my mood and energy. Some I'm reading, others I'm rereading to help with the novel I'm working on. Stanley Karnow's Paris in the Fifties, Tyler Stovall's Paris Noir, Richard Wright's Uncle Tom's Children, Patricia Ard's The Jews of New Jersey, Jonathan Franzen's Freedom, Philip Roth's American Pastoral, Russell Banks's Affliction, Sarah Pekkanen's The Opposite of Me, Jodi Picoult's Mercy, Lisa Tucker's The Winters in Bloom and Jennifer Weiner's Best Friends Forever.
Favorite book when you were a child:
Kidnapped by Robert Louis Stevenson. I loved that novel, but looking back I suspect that it appealed to me in part because I thought life on the high seas and the Scottish Highlands might be more exciting than riding my bike around Maplewood, N.J.
Your top five authors:
Ernest Hemingway, Flannery O'Connor, F. Scott Fitzgerald, James Baldwin and Nikolai Gogol. I also like living writers; that list, however, would be quite long.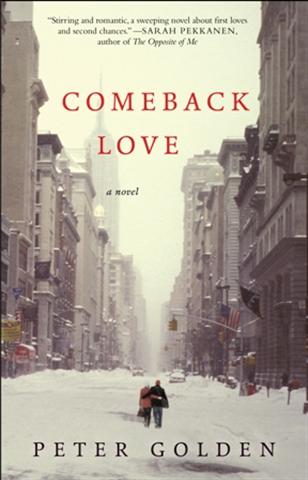 Book you've faked reading:
Well, I've never entirely faked reading a book, but I may have skipped a word or two of Silas Marner.
Book you're an evangelist for:
The South Beach Diet. I read it again and again, but that doesn't seem to take off any weight. Still, I recommend it in case someone can get back to me with what I'm doing wrong.
Book you've bought for the cover:
The Electric Kool-Aid Acid Test by Tom Wolfe. Liked the title, too.
Book that changed your life:
The Iceman Cometh by Eugene O'Neill. Saw James Earl Jones in the play in 1973 and thought I might want to be a writer. Bought the book the next day, read it, and knew that's exactly what I wanted to be.
Favorite line from a book:
"There is always a well-known solution to every human problem--neat, plausible, and wrong." --From Prejudices: Second Series, by H.L. Mencken.
Book you most want to read again for the first time:
Hemingway's A Moveable Feast.
Favorite line from a writer:
"There's no great art in confusing the reader." --Isaac Bashevis Singer.


Book Review
YA Review: Shadow and Bone
Shadow and Bone by Leigh Bardugo (Holt, $17.99 hardcover, 368p., ages 12-up, 9780805094596 , June 5, 2012)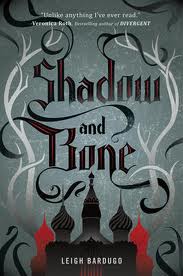 This gripping debut novel, with a touch of magic and romance, about two orphans thrown together during a century-old war will keep readers burning the midnight oil.
Leigh Bardugo sets her tale in an era before cars or electricity, in a Russia-like land called Ravka, where Grisha (practitioners of "the Small Science," or "witches" as the peasantry calls them) aid Ravka's king, and peasants subsist in a wartorn land. Eight-year-olds Alina Starkov and Malyen Oretsev arrive at the home of Duke Keramsov within weeks of each other. The Duke has opened up his estate as an orphanage and a home for war widows. A opening section called "Before" describes three Grisha Examiners arriving at the Duke's home to test Alina and Mal, but the results of that visit do not surface until much later in the novel.
Alina takes over as narrator with the first chapter, which takes place 10 years later, when she and Mal serve in the King's First Army--Alina as an assistant cartographer and Mal as a gifted tracker. They are about to travel by sandskiff across the dreaded Shadow Fold, which separates Ravka from its only shoreline. During the crossing, hundreds of volcra--vulture-like, sightless birds with slashing teeth--attack the crew. The volcra threaten Mal's life, and in Alina's effort to save him, she unleashes a unique power: a blinding light scares off the volcra. Her talent attracts the most powerful Grisha of all, The Darkling, and he whisks her off to the Little Palace. Elegant clothes and sumptuous feasts await, but her life as a Sun Summoner separates her from Mal, the only sense of home she's ever known.
Bardugo juxtaposes the fullness of Mal's life, despite its modesty, with the emptiness of Alina's luxurious life among the Grisha. As Alina gets swept up in the Grisha life and is seduced by the attentions of The Darkling himself, the author raises questions of trust and self-reliance. Bardugo also shows the dangers of Alina suppressing her gifts ("Using our power makes us stronger. It feeds us instead of consuming us," The Darkling tells her). Ultimately, Alina must choose between taking part in someone else's plot or embracing her own power and doing what she believes is right. This first book of a planned series feels complete, yet it beckons readers for the next installment for answers about the fate of Ravka and some key characters. --Jennifer M. Brown
Shelf Talker: A prolonged war in a Russia-like country brings together two orphans who must figure out who they truly are and where they belong.