Shelf Awareness for Tuesday, January 15, 2013

News
Tale of a Unicorn: Bookstore Doubles in Size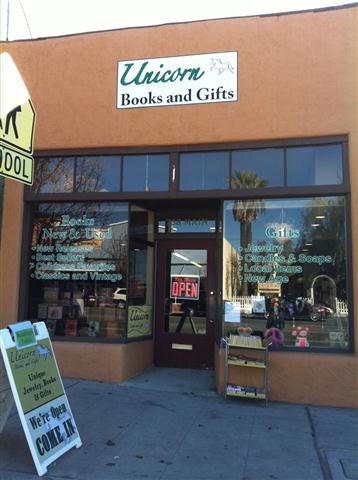 Unicorn Books and Gifts, Ramona, Calif., in the mountains in east San Diego County, moved at the beginning of the month into new space on the same block, nearly doubling to 1,400 square feet of space.

"We just outgrew our old shop, and wanted to provide more books," co-owner Stacy Bart said. "We now have room to display and stock all the new releases and current favorites," co-owner Julia Dammeir added.

The move began on December 29. "We had the help of several friends, and our husbands, doing most of the fixtures and heavy work," Bart said. "It was like watching ants in a line walking down the block. I don't know how many trips we made. We were out of the old place in five hours, but it took us four days to get the new place set up. We worked for a few weeks before the move building more bookcases and refinishing some secondhand fixtures." The store reopened on January 2. "There is still more to do but we're happy," Bart added.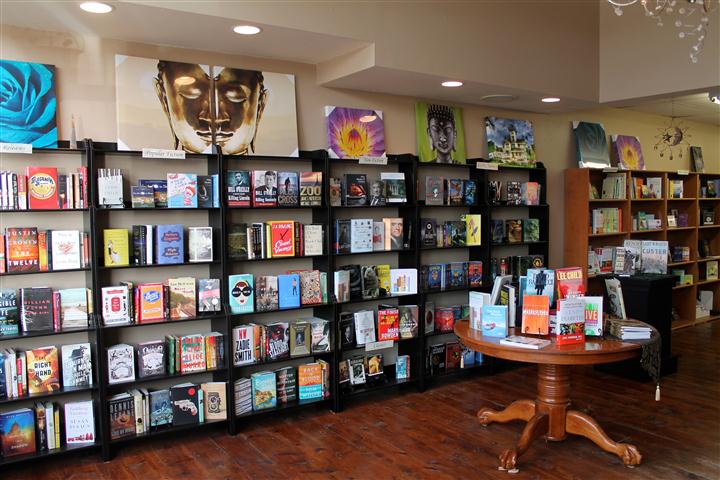 With large windows and a more visible storefront in Ramona's Old Town section, Unicorn Books and Gifts also offers thousands of used books, gifts, candles and New Age items.

The store opened last January and has had "a steady increase in business," Bart said. It is the only bookstore in Ramona and is becoming a hub of community life, providing classes, lectures, card readers and a venue for local artists and authors.

Unicorn Books and Gifts is located at 738 Main St., Ramona, Calif. 92065; 760-788-3700.
photos: Melissa Phy


BAM Closing Charleston Store
Books-A-Million will close its West Ashley store at 832 Orleans Road in Charleston, S.C., February 16, the Post & Courier reported, adding that the location, which opened in 1994, "will not affect the sister store at Northwoods Mall."


Story Prize Finalists--And New Award
The three finalists for this year's Story Prize, which honors short story collections, are:

Stay Awake by Dan Chaon (Ballantine)
This Is How You Lose Her by Junot Díaz (Riverhead)
Battleborn by Claire Vaye Watkins (Riverhead)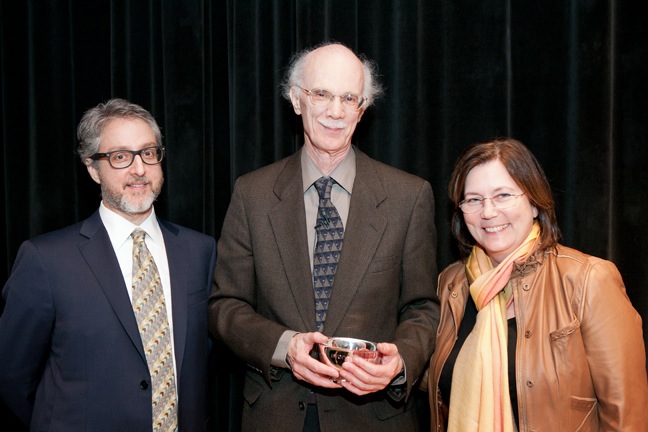 At last year's Story Prize ceremony: director Larry Dark, winner Steven Millhauser, founder Julie Lindsey.
Photo: Beowulf Sheehan

At the Story Prize's annual award event, which will be held this year in New York City on Wednesday, March 13, the three finalists will read from and discuss their work with Story Prize director Larry Dark. At the end of the evening, founder Julie Lindsey will announce the winner and present that author with $20,000 and an engraved silver bowl. The two runners-up each receive $5,000. Dark and Lindsey picked the finalists. The winner will be picked by a panel of three judges: Sarah McNally, owner of McNally Jackson Books; author, reviewer and reporter Jane Ciabattari; and author Yiyun Li.

This year the Story Prize has introduced a new annual prize: The Story Prize Spotlight Award, a $1,000 prize for a short story collection that might be the work of an emerging author, an established but overlooked author or an innovator in the short story form worthy of additional attention. Larry Dark and Julie Lindsey will select the winner from the pool of entries for the Story Prize.

Dark commented: "We created this award because we always read and admire more books than we can honor as finalists. And we're always looking for new ways to further our mission: to support and encourage the writing and publishing of short stories. This will also give us an opportunity to honor books that we believe have a lot of merit but don't get the accolades they deserve."

The first winner of the Story Prize Spotlight Award is Krys Lee for Drifting House (Viking/Penguin), a debut collection of what the Story Prize called "nine powerful, moving stories set in the U.S., South Korea, North Korea, and often--from the characters' perspectives--the indistinct spaces between these places."


Full Suite of Products from NAIPR, Above the Treeline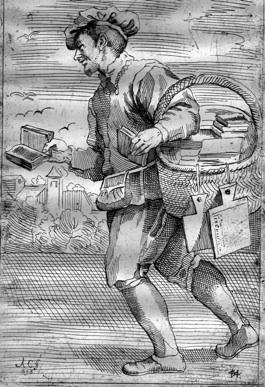 The National Association of Independent Publishers Representatives and Above the Treeline have released two more products under NAIPR's Metadata Solution for Publishers, completing the joint venture. The two new products are NAIPR Enhanced and NAIPR Premium within Edelweiss.

NAIPR Enhanced allows reps for publishers to use all of the Edelweiss sales and contact tools for markup and sharing these catalogues with their customers. Enhanced allows titles to be included in electronic catalogues but without full text and any graphics.

With NAIPR Premium, all the features of Enhanced are available, plus unlimited text and full-color graphics, including covers and interior images.

NAIPR executive director Rob Rooney said, "Our new products offer great economies to publishers, while offering great productivity tools for booksellers and sales reps." NAIPR president Eileen Bertelli added: "NAIPR Metadata Solution provide our publisher clients, our bookstores, and our membership with the most up-to-date, user-friendly tools available for a sales and marketing interface."



Above the Treeline CEO John Rubin said, "Now we can both offer a robust alternative to publishers who may not need the complete Edelweiss solution, but would love to offer their independent reps and their accounts access to the suite of Edelweiss sales and buying tools. Publishers subscribing to these new service levels will empower reps to efficiently sell, promote, and market their new titles, and, most importantly, will make it easy for booksellers to buy them."

For more information, contact NAIPR's Bob Rooney or Ruth Bradstreet at Above the Treeline.


NAIBA Fall Conference Heads to Somerset, N.J.
The New Atlantic Independent Booksellers Association will hold this year's annual Fall Conference in Somerset, N.J., at the Somerset Doubletree, Monday, September 30, through Wednesday, October 2. Somerset is near the New Brunswick, N.J., train station on Amtrak's main line between Washington and Boston, near the New Jersey Turnpike and near Newark airport.
In 2014, NAIBA returns to the Hyatt Regency Crystal City in Arlington, Va., where it met last fall.


Notes
Girls Goes to Spoonbill & Sugartown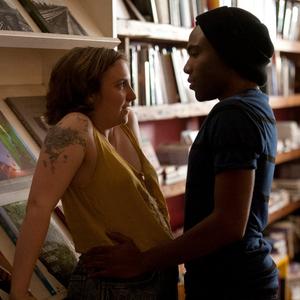 In last night's second season premiere episode of HBO's Girls, "the real life highlight was Williamsburg's Spoonbill & Sugartown bookstore on Bedford Avenue, home of the best bookstore cat in NYC," the Gothamist reported, adding it had contacted the bookshop "to find out what their experience was like, why the cat didn't get any screen time, and if they're stocking up on The Fountainhead, which also made a cameo in last night's episode."

The Gothamist noted later that a publicist for powerHouse Books said its book covers were featured in the episode: "The shots inside of Williamsburg's Spoonbill & Sugartown bookstore feature books published by powerHouse, and we're told the show's 'props coordinator specifically reached out' to them for their help. A call to Spoonbill & Sugartown confirmed that most of these books aren't usually carried by the store, and that the Girls crew brought them in. So if you ever wondered how many Brooklyn-based bookstores it takes to create a one minute make-out scene inside of a bookstore on Girls, the answer is confusingly: two."


'Most Amazing Library in the World?'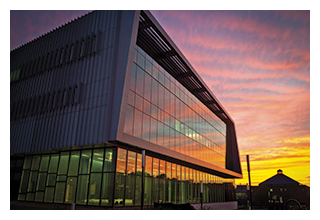 North Carolina State University recently opened the James B. Hunt Jr. Library, "a technological marvel that's bigger than a football field. Designed by Snøhetta, the James B. Hunt Jr. Library is staffed by a bionic librarian, bookBot, who can find any of its 1.5 million books for you," Flavorwire reported before asking if it ranks as one of the most beautiful college libraries in the world. "Or even one of the ones you'd most want to work in?"


Prometheus Books to Be Distributed by Random House
Effective April 1, Prometheus Books will be sold and distributed exclusively in the U.S. and internationally by Random House Publisher Services.

"Prometheus Books has been self-distributed for our entire existence, nearly 44 years," Prometheus Books president Jonathan Kurtz said. "Over the years distributors have expressed interest in representing our line, but we knew we'd only make that change if the partner could truly offer us significantly more than we've achieved on our own. Aligning our press with the services and resources of the world's largest general-interest trade-book publisher is the kind of move forward we simply cannot pass up. We are invigorated by the possibilities this relationship opens to us."

Founded in 1969, Prometheus publishes some 110 new nonfiction and genre fiction titles each year; its core catalogue consists of "provocative and progressive nonfiction for the intelligent lay reader." It has three specialty imprints: Pyr, a science fiction and fantasy brand; Humanity Books, for scholarly works; and Seventh Street Books, a mystery, thriller and crime fiction imprint.


Tina Andreadis Promoted at HarperCollins
Tina Andreadis has been promoted to senior v-p, publicity, at HarperCollins. She joined the company in 2005 as v-p, director of publicity. Last year, her responsibilities expanded to include overseeing publicity for It Books and Harper Design, along with Harper, Ecco, Amistad, Harper Perennial and Harper Paperbacks.


Book Trailer of the Day: Boundless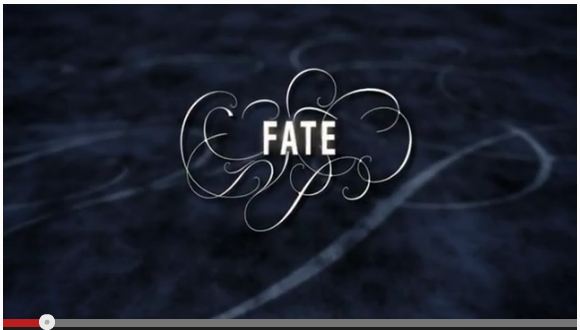 Boundless by Cynthia Hand (HarperTeen), the last volume in the Unearthly trilogy.


Media and Movies
TV: Nesbø's I Am Victor; King's Under The Dome
NBC has ordered a drama pilot for I Am Victor, based on Jo Nesbø's upcoming novel. The Wrap reported that Katie Jacobs (House) will executive-produce the pilot with Nesbø, Meghan Lyvers and Daniel Rappaport. Mark Goffman (Studio 60 on the Sunset Strip; West Wing) is writing the script.

---

Under the Dome, adapted by Stephen King and Steven Spielberg, will premiere Monday, June 24, at 10 p.m on CBS, the Huffington Post reported.

"The script was developed at Showtime, the option lapsed," said CBS Entertainment president Nina Tassler. "I read it over [a] weekend and I loved it, I love these big idea shows. What we heard was this extraordinary vision for 13 episodes and beyond, we have a unique opportunity here to do a big summer event and to do a script to series."


Media Heat: Today's Hoda Kotb on Today
Tomorrow morning on NPR's Morning Edition: Fred Kaplan, author of The Insurgents: David Petraeus and the Plot to Change the American Way of War (Simon & Schuster, $28, 9781451642636).

---

Tomorrow morning on the Today Show: Hoda Kotb, author of Ten Years Later: Six People Who Faced Adversity and Transformed Their Lives (Simon & Schuster, $25, 9781451656039). She will also appear on MSNBC's Morning Joe and Late Night with Jimmy Fallon.

Also on the Today Show: 50 Cent, co-author of Formula 50: A 6-Week Workout and Nutrition Plan That Will Transform Your Life (Avery, $30, 9781583335024).

---
Tomorrow on Anderson Live: Dari Alexander, author of The Quick & Clean Diet: Lose the Weight, Feel Great, and Stay Lean for Life (Skirt/Globe Pequot, $24.95, 9780762781720).
---

Tomorrow on Fox Radio's Kilmeade and Friends: Valerie Harper, author of I, Rhoda (Gallery, $26, 9781451699463).

---

Tomorrow on NPR's Diane Rehm Show: Stanley A. McChrystal, author of My Share of the Task: A Memoir (Portfolio, $29.95, 9781591844754).

Also on Diane Rehm: Simon Garfield, author of On the Map: A Mind-Expanding Exploration of the Way the World Looks (Gotham, $27.50, 9781592407798).


Books & Authors
Awards: NBCC Finalists
The finalists for the National Book Critics Circle book awards include five nominees in six categories: autobiography, biography, criticism, fiction, nonfiction and poetry. The winners will be announced on Thursday, February 28, in New York City.

The NBCC also announced that it is giving the Nona Balakian Citation for Excellence in Reviewing to William Deresiewicz, a contributing writer for the Nation and a contributing editor for the New Republic and the American Scholar. (For the first time, the Citation carries a $1,000 cash prize, thanks to a donation by NBCC member Gregg Barrios.)

The Ivan Sandrof Lifetime Achievement Award has been given to Sandra Gilbert and Susan Gubar for their pioneering work in feminist thought, which revolutionized criticism.


IndieBound: Other Indie Favorites
From last week's Indie bestseller lists, available at IndieBound.org, here are the recommended titles, which are also Indie Next Great Reads:

Hardcovers
Constantine the Emperor by David Potter (Oxford University Press, $34.95, 9780199755868). "The impact of Constantine on Western civilization cannot be emphasized enough, yet the Roman emperor is mostly a creature of myth and legend. Potter brings this powerful, world-changing figure to life in a biography that gives true meaning to the man whose actions established Christianity in Europe. Examining the politics and conflicts of the late empire, Potter gives the reader an understanding of the forces that eventually led to a major religious and philosophical change." --Bill Cusumano, Nicola's Books, Ann Arbor, Mich.

Because I Said So!: The Truth Behind the Myths, Tales, and Warnings Every Generation Passes Down to Its Kids by Ken Jennings (Scribner, $19.99, 9781451656251). "Did your mom ever tell you not to swallow your gum because it would stay in your stomach for seven years? Ever wonder if that was true? In his new book, Jennings, the witty, charming Jeopardy! champ, gets to the bottom of the old wives' tales your parents told you and uncovers the truth. If you've got kids, read this so you can lie informatively, and if you don't have kids, read this so you can undermine your friends who do!" --Flannery Fitch, Bookshop Santa Cruz, Santa Cruz, Calif.

Paperback
A Thousand Lives: The Untold Story of Jonestown by Julia Scheeres (Free Press, $15, 9781416596400). "How could a racially progressive preacher in San Francisco lead more than 900 people to group suicide? How could dozens of parents ever come to poison their children? Even this riveting piece of journalism can't fully answer such grueling questions, but Scheeres does an excellent job humanizing this tragedy while poignantly showing the evolution from hope and belief to desperation." --Pete Mulvihill, Green Apple Books, San Francisco, Calif.

For Ages 4 to 8
A Is for Musk Ox by Erin Cabatingan, illustrated by Matthew Myers (Roaring Brook Press, $16.99, 9781596436763). "The ox in question wins every argument with the zebra who is trying to write an alphabet book. 'A is for apple' becomes 'A is for musk ox' when the ox eats the apple. 'K is for kitten' becomes 'K is for musk ox,' because 'musk oxen like to kick anyone who disagrees with them.' Even the most jaded will smile at 'X is for musk ox, because 'musk oxen look totally cool in X-rays.' Of course, 'Z is for zebra,' but he doesn't get the last laugh. The reader does! A great new book for story hours!" --Rondi Brouwer, Blackwood & Brouwer, Kinderhook, N.Y.

[Many thanks to IndieBound and the ABA!]


Book Review
Review: Drinking with Men
Drinking with Men: A Memoir by Rosie Schaap (Riverhead Books, $26.95 hardcover, 9781594487118, January 24, 2013)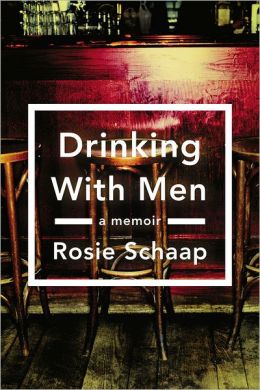 Rosie Schaap, who writes the "Drink" column for the New York Times Magazine, started her drinking career at the age of 15 in the bar car of the Metro North train between Westport, Conn., and New York City, trading Tarot readings for surreptitious beers. She gave this up when the cards revealed things she didn't want to tell people.
While her background remains opaque, it is clear that she had an absent father and a complicated relationship with her mother. These facts combined to make her drop out of high school and hit the road with the Grateful Dead. Although she eventually earned a GED and graduated from Bennington, her education began in earnest in that year with the Dead. Schaap floated on a sea of booze, drugs, sex, rock and roll and everything else available, all the way to the West Coast, where she stayed for a while.
Her tale of drinking with men skips around, focusing mainly on bars she has loved and made her own. For a study summer abroad, she was in Dublin, favoring Grogan's Castle Lounge, the first place she found that feeling of community and belonging that she was searching for.
Back home in the U.S., she finds bars near Bennington that are congenial. Schaap reports eloquently on the regulars in all the bars she frequents. "Regularhood" is what she looks for as she chooses bars; places where she will want to go almost every night, see many of the same people, hold predictably great conversations with diverse types, enjoy the "buyback" drinks that generous bartenders provide.
Many writers have talked about that "third place," one that isn't home and isn't work where a person feels welcomed and looked after. Rosie Schaap has had several of these. "Of course we drink for solace, we drink for comfort, and the drink does its job; it is a calmative and helpmate," she writes. "But you can drink anywhere. You can drink at home. A bar gives you more than drink alone. It gives you the presence of others; it gives you relief from isolation. When you are a regular, it gives you community, too."
Rosie Schaap is an unapologetic drinker in bars--with men, and women, too. In her experience, all are richer for it. --Valerie Ryan
Shelf Talker: Rosie Schaap chronicles her history of drinking in bars--about 13,000 hours, by her estimate--in an entertaining and insightful way.