Shelf Awareness for Thursday, February 14, 2013

Quotation of the Day
'It's a Great Time to Start a Bookstore'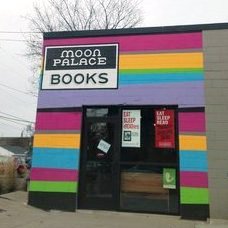 "We really think it's a great time to start a bookstore. People are looking for more meaningful ways to spend their leisure time, things that connect them with the world around them, and want to live in a neighborhood with businesses that they can walk or bike to.... There's this perception that small, local bookstores are all going out of business and being destroyed by the Internet and the big chain stores, but actually a lot of independent bookshops are thriving."
--Jamie Schwesnedl, co-owner with Angela Schwesnedl of recently opened
Moon Palace Books
, Minneapolis, Minn., in an
interview on the LitSeen
blog with Robert Martin, the new executive assistant at the Midwest independent Booksellers Association (see below).


News
Oxford Exchange: Fine Food, Fine Furnishings, Fine Books
Since September 2012, Oxford Exchange has offered the residents of Tampa, Fla. a meticulously curated selection of food, home furnishings and books.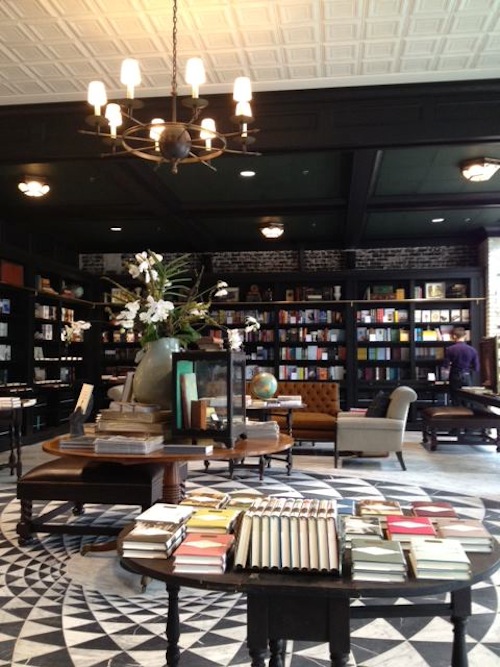 Oxford Exchange's 1,500-square-foot bookstore serves as the entrance to the approximately 26,000-square-foot complex, which contains a wide, open atrium, a restaurant, a tea shop, coffee shop and furniture boutique. The restaurant seats approximately 180 and its menu features simple meals with a focus on seasonal and local ingredients, while the boutique offers home furnishings and other decor. The bookstore stocks some 3,500 books--an eclectic assortment of contemporary and classic titles, with careful curation vital to the experience.

"They have an idiosyncratic shelving system that's very appealing," author Terese Svoboda commented. "The displays mix classic editions with contemporary, with an eye toward the exquisite. The selection is impeccable."

The shelving system defies the standard genre classifications used by most bookstores, with fiction, nonfiction, anthologies and more, mixed under thematic categories such as "Complicated Women," "Things Are Different in France" and "Swashbuckling."

"We planned to editorialize from the beginning," explained Alison Powell, director of Oxford Exchange's bookstore. "I was a magazine editor and writer for a long time, and I planned to lay out the store like sections of a newspaper or magazine."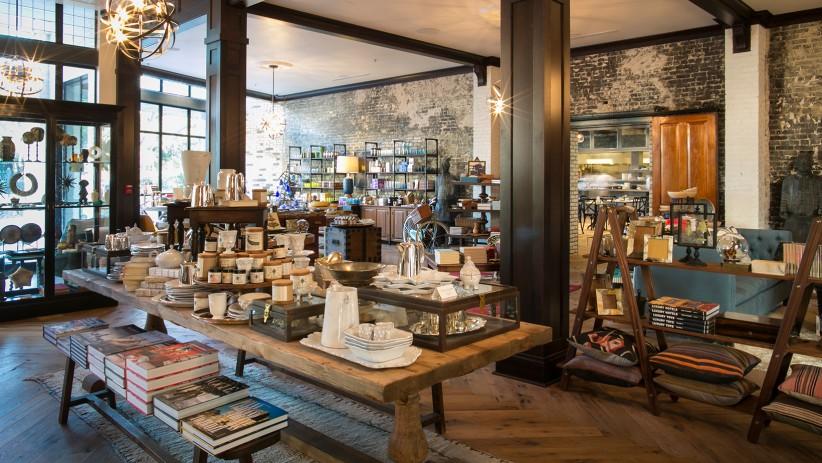 Many of the popular categories, such as "Co-Existing" and "Solace," are permanent fixtures, while others come and go. When Powell found herself with a huge number of David Foster Wallace books on her hands, she created a separate category for the late author's books, entitled "God There's a Lot of David Foster Wallace."

"I liked the idea of everyone being forced to look at everything--people can't just brush past history or romance or short stories," said Powell. "People who may not usually like short stories may discover someone they really like, such as Raymond Carver or Chekhov, if what those authors write about is presented thematically."

Oxford Exchange is across the street from the University of Tampa in the city's downtown, and the bookstore caters in part to the college community. The bookstore hosts author events and q&a sessions in conjunction with the university's MFA program, and stocks a high number of classics. The classics, according to Powell, make up as much as 50% of the bookstore's sales.

Oxford Exchange is in a building nearly a century old, blending vintage and modern decor with 1915 architecture. Owner Blake Casper, who also owns more than 50 McDonald's franchises in the Tampa area, bought the property in 2011 and transformed it into the Oxford Exchange over the next year and a half. Its rich design and multi-use spaces were inspired in part by old-fashioned clubs, shops and other locales in London that he has visited, many during his time as a student at the London School of Economics. Those models include the Wolseley restaurant, the Shaw Library at the London School of Economics and the Garrick Club, among others--and it's no surprise then that afternoon tea is served daily.

"If what we're really offering to people in the age of e-readers is a browsing experience and the pleasure of books as objects," said Powell, "then I'm going to focus my buying on things that are wonderful and that customers just want to own, or things that most bookstores won't carry." --Alex Mutter

Oxford Exchange is located at 420 West Kennedy Boulevard, Tampa, Fla. 33606; 813-253-0222; oxfordexchange.com.


Farewell Books Opening in Austin, Texas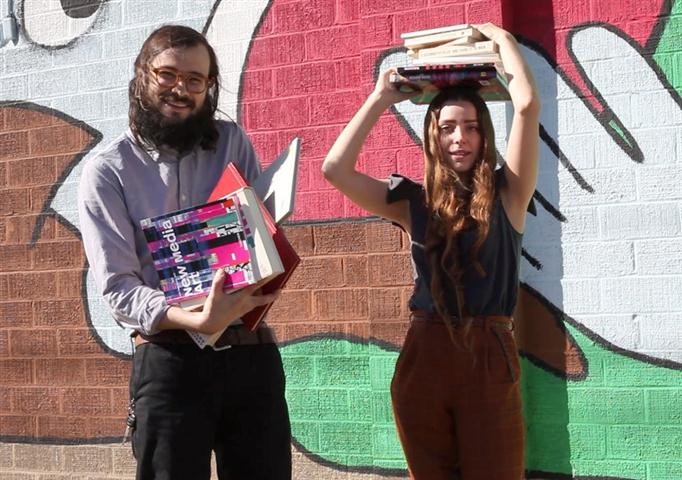 Welcome, Farewell Books!
Farewell Books is opening today in Austin, Texas, in the site of Domy Books, which closed late last year, the Austin Statesman reported. Former Domy employees Mikaylah Bowman and Travis Kent used savings and money from a Kickstarter campaign to spruce up the 1,800-square-foot shop, which offers new and used books, adding more fiction and children's books. The "esoteric books that don't necessarily sell very fast"--a Domy specialty--will be promoted more online, Kent said.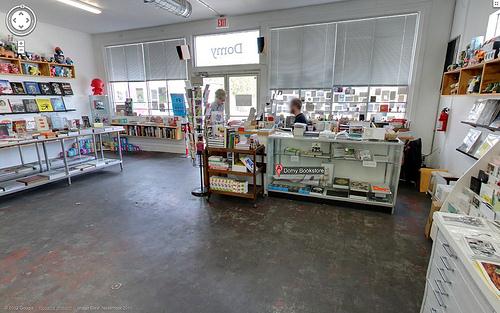 "It's a good spot--a hub for a lot of different people," Bowman said. "They depend on the store, and we didn't want to lose that."
Domy continues to operate a store in Houston.


Bookstore Sales Up 2.9% in December; Slip 0.5% for the Year
December bookstore sales rose 2.9%, to $1.7 billion, compared to December 2011, according to preliminary estimates from the Census Bureau. For the year, bookstore sales slipped 0.5%, to $15.2 billion.
Total retail sales in December rose 5.3%, to $469.1 billion, compared to the same period a year ago. In 2012, total retail sales rose 5.2%, to $4,889.7 billion.
During the year, bookstore sales rose and fell in waves. In January, bookstore sales were even with the same period in 2011, while in February and March bookstore sales dropped 4% and 3.8%, respectively, then rebounded in April by 3.8%; in May by 5.7%; in June by 3.8%; and in July by 1.2%. In August, sales fell by 0.8%, and dropped another 8.3% in September (which was a boom month in bookstore sales in 2011 because of Borders's liquidation sales). In the last quarter, bookstore sales grew again, rising 4.6% in October; 3.3% in November; and 2.9% in December.
Note: under Census Bureau definitions, the bookstore category consists of "establishments primarily engaged in retailing a general line of new books. These establishments may also sell stationery and related items, second-hand books, and magazines."


Nooked: More Bad News from Barnes & Noble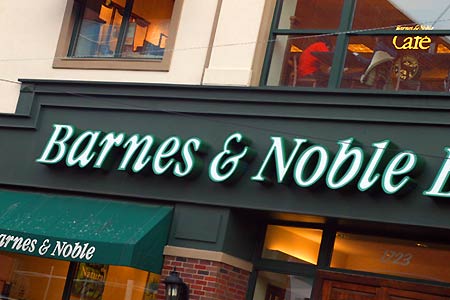 Barnes & Noble, which will report third-quarter earnings in two weeks, indicated yesterday that it will have more bad news, saying, "based on current forecasts, the company now expects its fiscal year 2013 Nook segment EBITDA loss to be greater than it was in fiscal 2012 and expects fiscal year 2013 Nook Media revenues to be less than $3 billion."

Or, as the New York Times put it, "the nation's largest brick-and-mortar retailer is warning that it will not meet expectations for another quarter." In after-hours trading yesterday, shares of B&N fell 4%, to $13.60, on the news.

EBITDA represents earnings before interest, taxes, depreciation and amortization. The Nook segment includes Nook e-readers and tablets, e-books and more.

Barnes & Noble has already said that holiday sales fell 12.6%, to $311 million.


Without Phones and Plastic, Book Revue Slogs on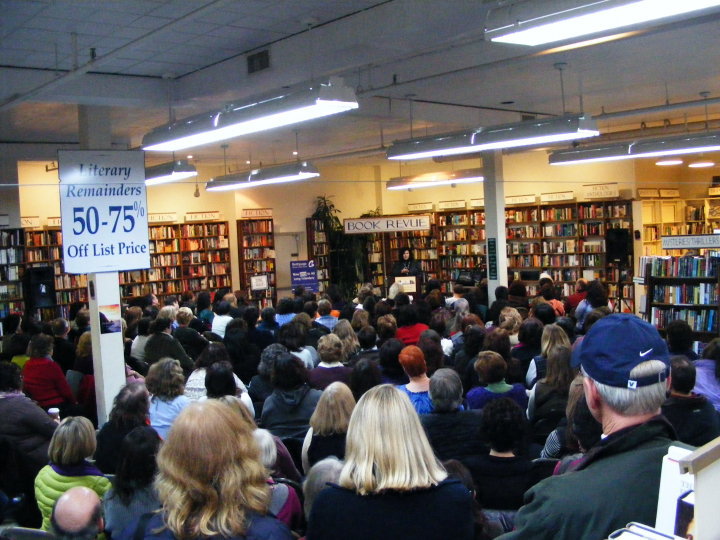 Despite losing phone lines and thus credit card service during the blizzard last weekend, Book Revue, Huntington, N.Y., continues to operate, according to Newsday. Booksellers write down credit card information of customers wanting to make purchases with plastic; the data will be entered when service is restored.
"It's tremendously inconvenient," co-owner Robert Klein told the paper. "We're going to do whatever we can do; we'll keep the store open. We just have to keep going." He added that sales are down.
The store is in eastern Long Island, where between two and three feet of snow fell last weekend. There is no estimate from the phone company, which blamed "an electrical issue in the area," as to when service will be restored.


A 15th-Anniversary Makeover for Harry Potter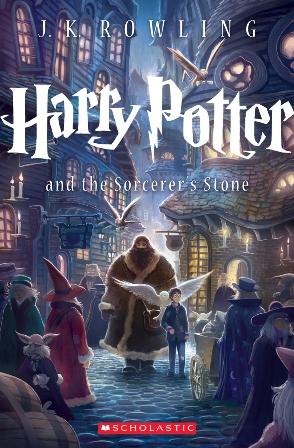 Fifteen years after making his first appearance in the U.S., Harry Potter is getting a makeover. Kazu Kibuishi, the Eisner-nominated creator of the Amulet series, will refashion the covers of all seven Harry Potter books by J.K. Rowling for U.S. trade paper editions, Scholastic has said.
All seven paperbacks will be released in a boxed set in September, the anniversary of Harry Potter and the Sorcerer's Stone's American release. Mary GrandPré's original artwork for the U.S books will continue to appear on the U.S. hardcover and digest paperback editions. Kibuishi, who has chosen "a distinctive and memorable moment" from each book to grace its cover, said in a statement, "As an author myself, I tried to answer the question, 'If I were the author of the books--and they were like my own children--how would I want them to be seen years from now?' "
In November, Scholastic will release the first boxed set of the complete Hogwarts Library in the U.S., to include Quidditch Through the Ages, Fantastic Beasts and Where to Find Them and The Tales of Beedle the Bard. Sales of the Hogwarts Library will support two charities selected by Rowling: Lumos, a charity founded by Rowling, that works to end the institutionalization of children, and Comic Relief, a U.K. charity that strives to create a just world free from poverty.


Notes
Image of the Day: 'Great Flood of 2013' Gift Certificates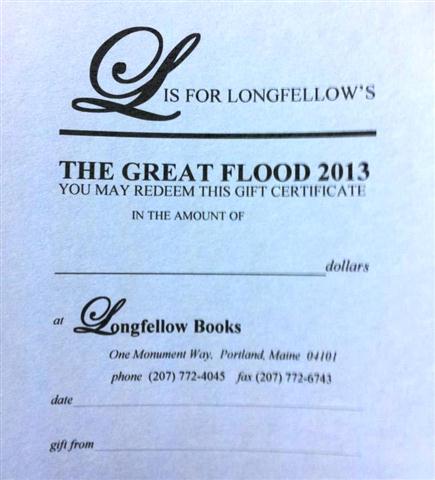 Longfellow Books, Portland, Maine, which is hoping to reopen today after suffering major water damage in the weekend blizzard, has created these "Great Flood of 2013" gift certificates for people to buy to help support the store.
As the store wrote on Facebook: "What can you do to help, dear readers? Gift certificates, gift certificates, gift certificates!"


Happy 80th, Book Den!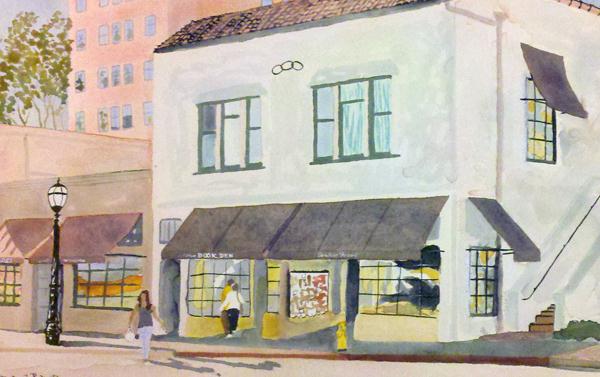 On February 20, the Book Den will mark its 80th year on Anapamu Street in Santa Barbara, Calif. Its history goes back even further, though, to its founding in Oakland, Calif, in 1902, making it California's oldest used book store. The store moved to its current location in 1933, and Eric Kelley, the current owner, bought the business in 1979. The 2,200-square-foot store sells both new and used books. The departure of some chain bookstores from Santa Barbara two years ago encouraged Kelley to expand the new book inventory, and sales are now about half and half, new and used. "We pretty much do it all," Kelley said: "New and used; open store and online."


Cool Valentine's Idea of the Day: Books & Cupcakes for a Year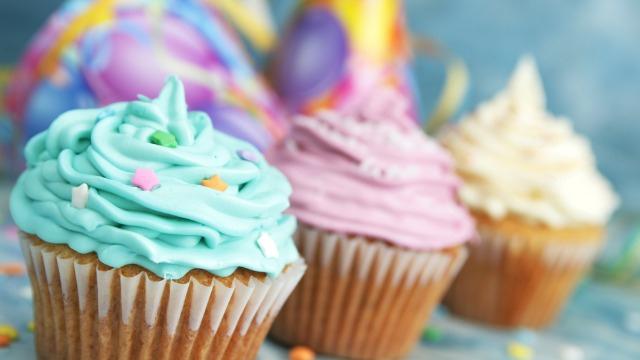 Brilliant Books, Traverse City, Mich., celebrated Valentine's Day this year by teaming up with local "dessert destination" SugarKissed to offer a free year of cupcakes with every Book of the Month annual subscription.


Personnel Changes: Hannah Rahill, Patricia Kelly, Robert Martin
Effective March 4, Hannah Rahill is joining Crown Publishing Group's Ten Speed Press as v-p, associate publisher, a new position. She has been v-p and publisher of the food and drink division at Weldon Owen Publishing, where she oversaw the Williams-Sonoma publishing program, among other responsibilities.
At Ten Speed, her responsibilities will include expanding the company's core non-fiction categories--cooking, health, gardening, career/business, and gift/humor--business development, expanding digital publishing and handling special markets.
Patricia Kelly, v-p, marketing and publicity, at Ten Speed Press, is leaving the company. She joined Ten Speed in 2006 as v-p, sales.
---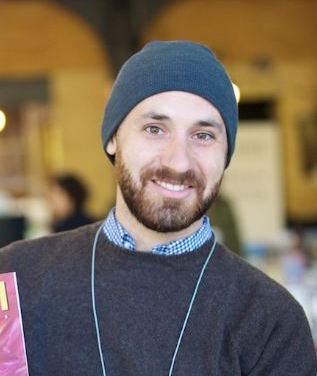 The Midwest Independent Booksellers Association has hired Robert Martin for the part-time position of executive assistant. He'll work on all of the association's projects, from administration to marketing, with a special focus on creating MIBA's newsletters, managing the regional marketing program Midwest Connections and expanding the organization's social networking. He may be reached at robert@midwestbooksellers.org or 763-544-2993.

Martin is a writer and editor with a professional background in business writing and earned an MA in English from the University of Wisconsin-Milwaukee. In addition to his role at MIBA, he is editorial assistant at Rain Taxi Review of Books.


Book Trailer of the Day: Siege 13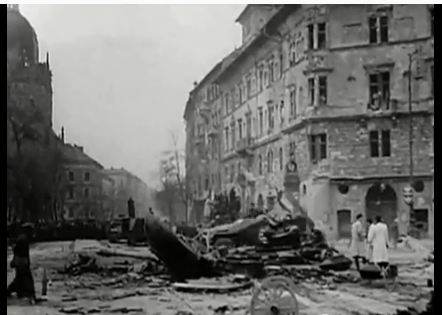 Siege 13 by Tamas Dobozy (Milkweed Editions), a short story collection set at the end of World War II when Budapest was under siege by the Red Army. The book has garnered several Canadian honors: it won the Rogers Writers' Trust Fiction Prize and was shortlisted for the Governor General's Literary Award.


Media and Movies
Media Heat: Data, A Love Story
Tomorrow morning on MSNBC's Morning Joe: Gavin Newsom, author of Citizenville: How to Take the Town Square Digital and Reinvent Government (Penguin Press, $25.95, 9781594204722).

---

Tomorrow on NBC's Dr. Oz: Sue Hitzmann, author of The MELT Method (HarperOne, $25.99, 9780062065353).

---

Tomorrow on ABC's 20/20: Amy Webb, author of Data, A Love Story: How I Gamed Online Dating to Meet My Match (Dutton, $25.95, 9780525953807).


This Weekend on Book TV: Savannah Book Festival
Book TV airs on C-Span 2 this week from 8 a.m. Saturday to 8 a.m. Monday and focuses on political and historical books as well as the book industry. The following are highlights for this coming weekend. For more information, go to Book TV's website.

Saturday, February 16
10:15 a.m. BookTV offers live coverage from the sixth annual Savannah Book Festival in Savannah, Ga. (Re-airs Sunday at 12 a.m.)

5 p.m. Tracy Kidder and Richard Todd discuss their book Good Prose: The Art of Nonfiction--Stories and Advice from a Lifetime of Writing and Editing (Random House, $26, 9781400069750). (Re-airs Sunday at 11 p.m.)

7 p.m. Tom Allen presents his book Dangerous Convictions: What's Really Wrong with the U.S. Congress (Oxford University Press, $24.95, 9780199931989). (Re-airs Sunday at 3:30 p.m.)

8:15 p.m. Patrick James talks about his book The International Relations of Middle-earth: Learning from the Lord of the Rings (University of Michigan Press, $19.95, 9780472051823). (Re-airs Sunday at 2 p.m.)

8:45 p.m. Samuel Gregg discusses his book Becoming Europe: Economic Decline, Culture, and How America Can Avoid a European Future (Encounter Books, $25.99, 9781594036378). (Re-airs Sunday at 4:45 p.m.)

10 p.m. After Words. Columbia University professor and political activist Marc Lamont Hill interviews Sarah Garland, author of Divided We Fail: The Story of an African-American Community That Ended the Era of School Desegregation (Beacon Press, $26.95, 9780807001776). (Re-airs Sunday at 9 p.m. and Monday at 12 a.m. & 3 a.m.)

11 p.m. At an event hosted by Politics & Prose Bookstore, Washington, D.C., Lawrence Wright presents his book Going Clear: Scientology, Hollywood, & the Prison of Belief (Knopf, $28.95, 9780307700667). (Re-airs Monday at 4 a.m.)

Sunday, February 17
9:45 a.m. Jeanne Theoharis discusses her book The Rebellious Life of Mrs. Rosa Parks (Beacon Press, $27.95, 9780807050477). (Re-airs Sunday at 7:45 p.m.)

1 p.m. Akbar Ahmed talks about his book The Thistle and the Drone: How America's War on Terror Became a Global War on Tribal Islam (Brookings Institution Press, $32.95, 9780815723783, March 5). (Re-airs Monday at 1 a.m.)

10 p.m. This Is the Day: The March on Washington (J. Paul Getty Museum, $29.95, 9781606061213), a collection of photographs taken by the late Leonard Freed documenting the 1963 March on Washington, are discussed by his widow, Brigette Freed, Michael Eric Dyson and Paul Farber. (Re-airs Monday at 7 a.m.)


Books & Authors
Attainment: New Titles Out Next Week
Selected new hardcover titles appearing next Monday and Tuesday, February 18 and 19:

Alex Cross, Run by James Patterson (Little, Brown, $28.99, 9780316097512) is the latest Alex Cross mystery/thriller.

Top Dog: The Science of Winning and Losing by Po Bronson and Ashley Merryman (Twelve, $27.99, 9781455515158) explores competitive behavior.

Whitey: The Life of America's Most Notorious Mob Boss by Dick Lehr and Gerard O'Neill (Crown, $27, 9780307986535) is the biography of Boston crime boss Whitey Bulger.

Lake People by Abi Maxwell (Knopf, $24.95, 9780307961655) follows an adopted woman discovering her family history.

Middle Men: Stories by Jim Gavin (Simon & Schuster, $23, 9781451649314) is a collection of short stories about men of various ages struggling with their careers.

The Soundtrack of My Life by Clive Davis (Simon & Schuster, $30, 9781476714783) is the autobiography of the music industry executive.


Now in paperback:

Dream Girl Awakened: A Novel by Stacy Campbell (Strebor Books, $15, 9781593094577).

Domino Falls: A Novel by Steven Barnes and Tananarive Due (Atria, $15, 9781451617023).


Book Review
Review: Above All Things
Above All Things by Tanis Rideout (Amy Einhorn Books, $26.95 hardcover, 9780399160585, February 12, 2013)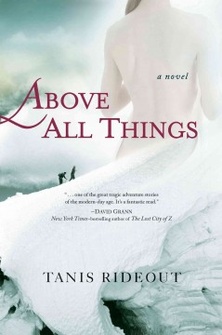 Debut novelist Tanis Rideout mingles historical fact and fiction in Above All Things, alternating the story of George Mallory's part in the 1924 British Mount Everest Expedition with the daily life of the loving wife he left behind.
What price glory? Mallory, the last great English explorer, has already risked life and limb twice in pursuit of his dream to become the first man to reach the summit of Mount Everest. When a third opportunity presents itself, he cannot bring himself to say no. While his mission colors him a hero in the eyes of a British people still recovering from the First World War, his wife, Ruth, has a much different reaction. Mallory promised her he was done with his dangerous expeditions, that he wanted to settle down with her and their three small children for good. When she finds a telegram welcoming Mallory to a third expedition, Ruth knows she will once again lose the love of her life to a mistress more demanding than any woman. She knows that she will once more wait for him impatiently, anxiously tearing open every letter in the hope--and fear--that it contains word of her far-away spouse.
Looking beyond Mallory's historic explanation for his Everest attempts ("because it is there"), Rideout subtly explores other motivations for his obsession: a chance to give a taste of glory to war-ravaged Britain, an ultimate thrill ride, an escape from flashbacks to the war, even an obligation to Ruth to complete the goal that has kept him from her. A man of uncommon passion and drive, Mallory faces danger and death on Everest with his fellow mountaineers--including Sandy Irvine, a 21-year-old engineering student whose ingenious modifications to the crew's oxygen sets made him an invaluable part of the team. While the men endure freezing temperatures, the loss of comrades and prickly personality conflicts over a span of many weeks, the juxtaposed scenes of Ruth's life in Britain are all taken from one day, the day on which she learns whether or not her husband will return. Interspersed throughout both narratives are flashbacks from the Mallorys' courtship that reveal both the sweetness and the ironclad quality of their love. This combination of nail-biting adventure and tender romance will thrill and move readers right up to the end. --Jaclyn Fulwood
Shelf Talker: A fictional account of George Mallory's third attempt to climb Mount Everest takes readers to the heights of mountains and the depths of the human heart.


The Bestsellers
Top Book Club Picks in January
The following were the most popular book club books during January based on votes from more than 80,000 book club readers from more than 35,000 book clubs registered at Bookmovement.com:

1. Gone Girl by Gillian Flynn
2. The Light Between Oceans by M.L. Stedman
3. What Alice Forgot by Liane Moriarty
4. Beautiful Ruins: A Novel by Jess Walter
5. Defending Jacob: A Novel by William Landay
6. The Kitchen House by Kathleen Grissom
7. Wild: From Lost to Found on the Pacific Crest Trail by Cheryl Strayed
8. Cutting for Stone by Abraham Verghese
9. Unbroken: A World War II Story of Survival, Resilience, and Redemption by Laura Hillenbrand
10. Sutton by J.R. Moehringer

Rising Stars:

The Racketeer by John Grisham
Home Front by Kristin Hannnah

[Many thanks to Bookmovement.com!]