Shelf Awareness for Thursday, February 28, 2013

News
B&N Third Quarter: Nook Drags Down Results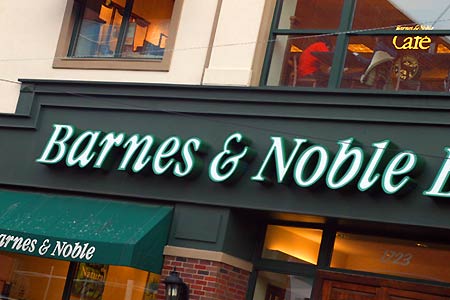 At Barnes & Noble in the third quarter ended January 26, consolidated revenues fell 8.8%, to $2.2 billion, and the net loss was $6.1 million, compared to net earnings of $52 million a year ago. In another measure of the company's health, EBITDA (earnings before interest, taxes, depreciation and amortization) fell 63%, to $55 million, from $150 million.

Sales of $2.2 billion were below analysts' estimates of $2.4 million, Reuters reported. As a result, in trading before markets opened, B&N stock was down 2.6%.

The company said that results were "adversely impacted" by the Nook, including $59 million in additional inventory charges because of unsold goods, $21 million in returns from partner retailers, $15 million in promotional allowances "to optimize future sales opportunities" and higher advertising charges.

Revenues for Barnes & Noble's bookstores and BN.com businesses, which chairman Len Riggio said on Monday he wants to buy, fell 10.3%, to $1.5 billion in the quarter. The company attributed the decrease to a 7.3% decline in stores open at least a year, store closures and lower online sales. Excluding Nook products, sales at stores open at least a year fell 2.2%.

Revenues of Barnes & Noble College stores fell 1.6%, to $517 million, and sales at stores open at least a year dropped 5.2%, in part because "the back-to-school rush season extended past the close of the company's third fiscal quarter." If that period is included, sales fell 2.1%. B&N added that "product margins improved during the quarter on a higher mix of higher margin textbook rentals, while expenses increased due to new store growth and continued investments in digital education."

Nook sales, including digital content and accessories, fell 26%, to $316 million, primarily because the company sold fewer Nook devices.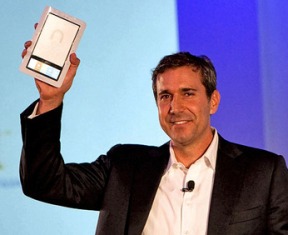 Saying the company "remains committed to its tablet and e-reader business," CEO William Lynch said that B&N has "taken significant actions to begin to right size our cost structure in the Nook segment, while also taking a large markdown on Nook devices in order to enhance our ability to achieve our estimated sales plans in subsequent quarters.

"Nook Media has been financing itself since October of 2012 due to the strong investment partners we've been able to attract in Microsoft and Pearson. Coming off the holiday shortfall, we're in the process of making some adjustments to our strategy as we continue to pursue the exciting growth opportunities ahead for us in the consumer and digital education content markets."

He added that Nook and B&N stores "will continue to have a close relationship."


West Virginia Introduces Online Sales Tax Collection Bill

Under legislation introduced by the Governor yesterday, West Virginia aims to require online retailers to collect sales tax if they have a warehouse, office or other facility in the state, the AP reported. Amazon recently opened a 70,000-square-feet customer service center in West Virginia.
Some online and catalogue retailers voluntarily collected an estimated $4 million to $5 million in sales tax last year, but a University of Tennessee study said that West Virginia lost $50.6 million in uncollected sales tax from e-commerce last year.


Foyles: Envisioning a 'Bookshop of the Future'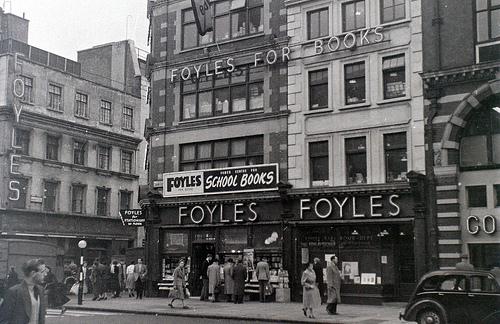 Two workshops held recently at the Foyles flagship bookstore on Charing Cross Road in London aimed to envision a new Foyles "bookshop of the future." Foyles is moving to new premises at the former home of Central Saint Martins College next spring. The Telegraph reported the workshop's participants--including authors, poets, sales directors, librarians, booksellers, technology developers, publicists and literary agents--"placed great emphasis on creating a sensory, tactile environment for children, recognizing the importance of the children's book market."

Ideas discussed at the sessions included "bibliotherapy," personal shopping, physical membership clubs, writers-in-residence, listening ports for audiobooks, moveable bookshelves "and a whole range of products and services including wedding gift lists, suggesting that future bookshops will be very much a social experience," the Telegraph wrote.

Miriam Robinson, Foyles's head of marketing, noted that "six hours of the day for busy people is not an insignificant period of time to give up. It has been so heartening to know people care this much."


WI8: Indie Press Breakout Breakfast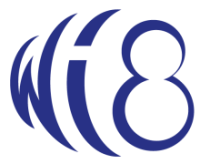 Calling it the "survivors' breakfast," ABA CEO Oren Teicher welcomed the many booksellers who remained at the Winter Institute on its final morning, despite the winter storm arriving later in the day, to join in what has become a favorite part of the annual event: presentations by independent publishers. This year nine presses served up their choice titles.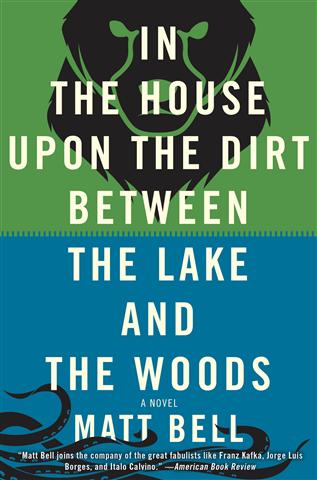 Soho Press publisher Bronwen Hruska presented two literary books being published by the press, renowned for its crime mysteries. "These two books are both wildly different treatments of the same subject--wanting to have a family and not being able to," she said. In the House Upon the Dirt Between the Lake and the Woods by Matt Bell is about a newly married couple in which the husband becomes haunted by the ghost of one of their miscarried babies. For her part, the wife can sing things into existence--including a second moon and a giant squid--and brings home a foundling child. "He tells the story as a big mythic fable," said Hruska.
The couple in A Beautiful Truth by Colin McAdam adopt a chimpanzee. "No, it's not a cute animal book," Hruska said. The stories about the couple and about what takes place in a scientific research facility converge in a way that made the book's editor "think about what it means to be human in a whole new way."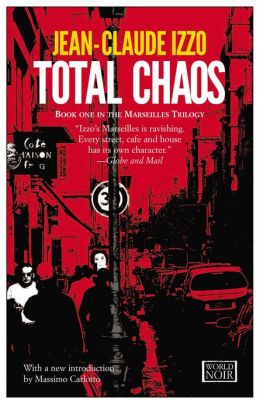 Michael Reynolds from Europa Editions said the press, already known for its international crime novels, is constantly trying to remain fresh and to present new authors, which it hopes to do with its new Europa World Noir series. "International fiction is in our DNA," he said, "and now we are committed to a crime list that will evolve over time to create a dialogue with our readers." The series aims to feature strong voices, compelling characters and a rich, genuine sense of place. He called Jean-Claude Izzo's upcoming Marseilles Trilogy a good example of what booksellers can expect from Europa World Noir.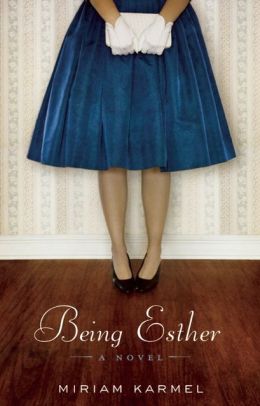 Along with two debut novels, Milkweed's Sue Ostfield discussed Jewelweed, the return of David Rhodes, a book that touches on some characters from Driftless. A debut, Being Esther by Miriam Karmel, is about an 85-year-old Jewish woman who is "afraid to lose her marbles," said Ostfield. "You live a few days with Esther and you really fall in live with her." Apology by Jon Pineda tracks the consequences for all the characters when a boy, who is responsible for a construction site accident involving his friend's sister, remains silent and lets his uncle do time in his stead. "It's about guilt, shame and redemption," said Ostfield.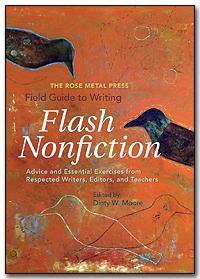 Meg Taylor from Small Press Distribution joked that she didn't have a PowerPoint presentation because "our presses couldn't get more independent." Among the "gems" she shared were: Promising Young Women by Suzanne Scanlon, from the Dorothy Project, which publishes "fiction and near fiction by women," and The Rose Metal Press Guide to Writing Flash Nonfiction by Dinty W. Moore, the third in a writing series. "With MFA programs all over the country adding creative nonfiction, there is a real market for this," Taylor said.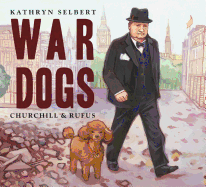 And for the many dog lovers who buy books, Donna Spurlock from Charlesbridge shared a charming children's title, War Dogs: Churchill & Rufus by Kathryn Selbert, which she said features Churchill as both "pet owner and resolute politician"--with Rufus by his side through it all. Bad Girls: Sirens, Jezebels, Murderesses, Thieves & Other Female Villains by mother-and-daughter team Jane Yolen and Heidi E.Y. Stemple asks in a fun way if its historical subjects were actually bad or simply got a bad rap.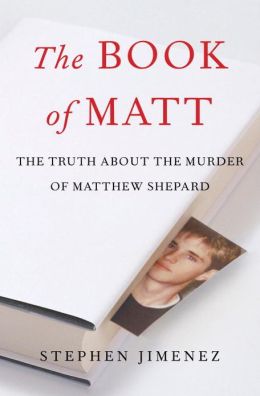 There's no mistaking the bad boys in The Iron Bridge: Stories of 20th Century Dictators as Teenagers by Anton Piatigorsky (Steerforth Press). "You get Hitler, Stalin, Pol Pot and Idi Amin as boys," said publisher Chip Fleischer. Another Steerforth title is The Book of Matt: The Truth About the Murder of Matthew Shepard by Stephen Jimenez, who went to Laramie, Wyo., originally to write a screenplay about one of the most notorious hate crimes in recent history and wound up spending 13 years interviewing a range of people involved. It's rich with drama and characters--one of which is its author. "It's controversial because we all think we know what happened," Fleischer said. "But it's the story of what did happen in all of its complexities."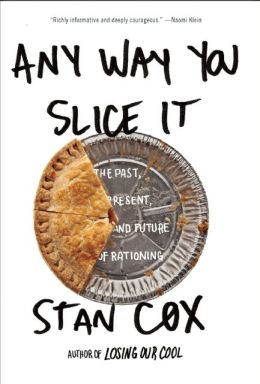 Complex subjects are nothing new at the New Press, as marketing director Julie McCarroll demonstrated: she presented Any Way You Slice It: The Past, Present and Future of Rationing by journalist Stan Cox, who was named a "Brave Thinker" by the Atlantic last year. McCarroll also presented two new books by Alice Walker that are "about the intersection of politics and spirituality": through poems in The World Will Follow Joy: Turning Madness into Flowers and via meditations in The Cushion in the Road: Meditations and Wandering As the World Awakens to Being in Harm's Way.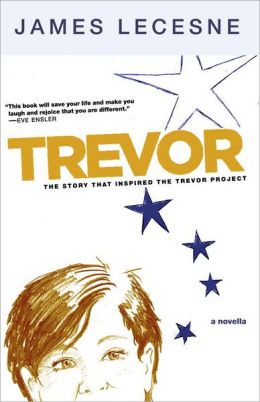 At Seven Stories, said publicity director Ruth Weiner, "we really look up to kids, and we want to help them navigate our changing world." Several titles in its new Triangle Square children's imprint are: Trevor by James Lecesne, a novel that launched an anti-bullying project of the same name; Do You Dream in Color? Insights from a Girl Without Sight by Laurie Rubin; and The Story of the Blue Planet by Andri Magnason and Aslaug Jonsdottir. Weiner described What Makes a Baby by Cory Silverberg as "the only book out there for every kid in every family," because it takes into account all kinds of births and adoptions.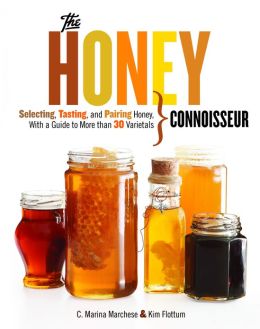 J.P. Leventhal of Black Dog & Leventhal, a newcomer to the Winter Institute, might have made one of the worst puns in Institute history when he suggested there was "some buzz" about The Honey Connoisseur by C. Marina Marchese and Kim Flottum. Like a wine book, but about honey, the title fits in with the publisher's tradition of doing books with passion and purpose.
Leventhal said that My Bookstore: Writers Celebrate Their Favorite Places to Browse, Read and Shop by Ronald Rice--in which 83 indie booksellers helped connect the press with authors who discussed their favorite bookstores in the book--showed the kind of "co-operation that the last few days have been about." At Black Dog & Leventhal, he said, business with independent bookstores has gone up 20% every year for the past few years. To booksellers' ears, that's no snow job. --Bridget Kinsella


Obituary Note: John Merwin
John Merwin, "who learned to fish, then learned to write, then learned to write about fishing and spent the rest of his life doing so with distinction in magazines and books," died last week, the New York Times reported. He was 66. His books included Stillwater Trout and The New American Trout Fishing.


Notes
Image of the Day: Full House Celebrates Empty Rooms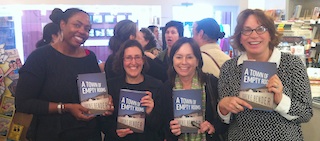 On Oscar Sunday, four Counterpoint Press authors joined the standing-room-only crowd at DIESEL in Brentwood, Calif., to celebrate the publication of A Town of Empty Rooms by Karen E. Bender. From l.: Dana Johnson, Bender, Nancy Spiller and Susan Sherman.


Northern Lit Exposure: 'The Best Bookstores in Toronto'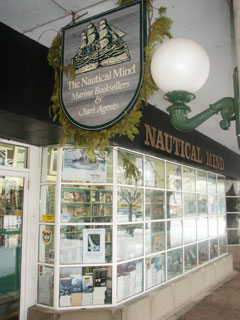 Noting that the Canadian city "is one helluva literary town," Toronto.com observed that "nowhere is this more evident than in the abundance of quality bookstores. Everybody knows about the bigger chains like Chapters, Indigo and Coles, but you're likely to get a more personable experience and unique selection at the many independent shops. Big or small, new or used, specialized or wide-variety, Toronto has your book needs covered."


Happy 25th to Mary Swanson, Owner of the Bookloft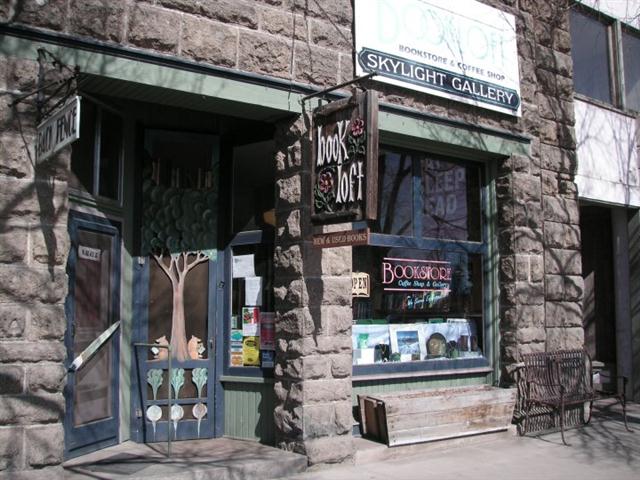 Congratulations to Mary Swanson, who's been the owner of the Bookloft, Enterprise, Ore., for 25 years. The Wallowa County Chieftain recounted that she had never been to Enterprise until she read about the bookstore being for sale. Her first impression of the area was favorable, she told the paper, when, on the drive in, she and her husband encountered a herd of about 20 elk. Then she arrived at the Bookloft. "As soon as I saw it, I fell in love with the store," she said.
The 1,000-square-foot store has strong selections in the outdoors, natural history, geology, Western history and children's books.
Swanson said she views her role as a bookseller as a filter. "I'm the one who can read reviews and offer customers a real good selection of hand-picked Mary Swanson books."


Michael Perlman Promoted at S&S
At Simon & Schuster, Michael Perlman has been promoted to v-p, director, client sales & services, and will continue to oversee the sales and marketing initiatives of all distribution client titles. He joined the company in 2005 as national accounts manager for Sam's Club and BJ's, and in 2007 was named director, client sales & services.


Bookmasters Distributing Marcombo
Bookmasters will distribute Marcombo's English-language computer technology books to U.S. booksellers. Marcombo, Barcelona, Spain, is one of the largest Spanish-language computer book publishers, offering, for example, comprehensive guides to software by Adobe and Microsoft.


Book Trailer of the Day: Stranger Here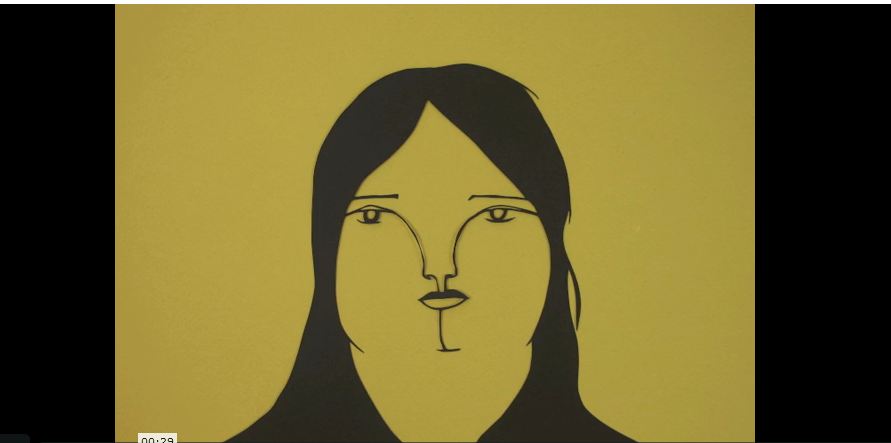 Stranger Here: How Weight-Loss Surgery Transformed My Body and Messed with My Head by Jen Larsen (Seal Press/Perseus).


Media and Movies
Media Heat: Gavin Newsom on Real Time with Bill Maher
Tomorrow night on HBO's Real Time with Bill Maher: Gavin Newsom, author of Citizenville: How to Take the Town Square Digital and Reinvent Government (Penguin Press, $25.95, 9781594204722).


Movie Trailer: The Mortal Instruments: City of Bones
"Twilight is done, The Hunger Games is off and running and Hollywood is itching to find a new YA franchise to pin their bank accounts on," Indiewire observed in featuring a trailer for The Mortal Instruments: City of Bones, adapted from Cassandra Clare's novel. The trailer "lays John Murphy's 'Sunshine' theme liberally over top, while once again a young woman (Lily Collins) holds the key to destiny/survival/whatever for some extravagantly wardrobed and tattooed dudes, with swords, flames and fighting galore," Indiewire wrote. The movie hits theaters August 23.


This Weekend on Book TV: Gretel Ehrlich
Book TV airs on C-Span 2 this week from 8 a.m. Saturday to 8 a.m. Monday and focuses on political and historical books as well as the book industry. The following are highlights for this coming weekend. For more information, go to Book TV's website.

Saturday, March 2
12 p.m. Book TV visits Albuquerque, N.M., to interview several of the city's authors and tour its literary sites. (Re-airs Sunday at 9:30 a.m.)

7:45 p.m. At an event hosted by Busboys & Poets, Washington, D.C., Peter Dreier talks about his book The 100 Greatest Americans of the 20th Century: A Social Justice Hall of Fame (Nation Books, $19.99, 9781568586816).

9 p.m. Peter Wallison presents Bad History, Worse Policy: How a False Narrative about the Financial Crisis Led to the Dodd-Frank Act (AEI Press, $90, 9780844772387).

10 p.m. After Words. Lillian Cunningham, editor of the Washington Post's On Leadership section, interviews Moises Naim, author of The End of Power: From Boardrooms to Battlefields and Churches to States, Why Being In Charge Isn't What It Used to Be (Basic Books, $27.99, 9780465031566). (Re-airs Sunday at 9 p.m., Monday at 3 a.m. and March 10 at 12 p.m.)

11 p.m. California Lt. Gov. Gavin Newsom discusses his book Citizenville: How to Take the Town Square Digital and Reinvent Government (Penguin, $25.95, 9781594204722). (Re-airs Sunday at 3 p.m.)

Sunday, March 3
12 p.m. In Depth. Larry Schweikart, author most recently of A Patriot's History of the Modern World: From America's Exceptional Ascent to the Atomic Bomb: 1898-1945 (Sentinel, $29.95, 9781595230898), joins Book TV for a live interview. Viewers can participate in the discussion by calling in during the program or submitting questions to booktv@c-span.org or via Twitter (@BookTV). (Re-airs Monday at 12 a.m. and March 9 at 9 a.m.)

7 p.m. Ben Goldacre presents his book Bad Pharma: How Drug Companies Mislead Doctors and Harm Patients (Faber & Faber, $28, 9780865478008).

10 p.m. Gretel Ehrlich talks about Facing the Wave: A Journey in the Wake of the Tsunami (Pantheon, $25, 9780307907318).

11 p.m. At an event hosted by Porter Square Books, Cambridge, Mass., Dick Lehr and Gerard O'Neill discuss their book Whitey: The Life of America's Most Notorious Mob Boss (Crown, $27, 9780307986535).


Books & Authors
Awards: Sami Rohr; RoNAs; Canada Prize; Sheridan Morley
The finalists for the 2013 Sami Rohr Prize for Jewish Literature are:

Shani Boianjiu, author of The People of Forever Are Not Afraid (Hogarth/Crown)
Ben Lerner, author of Leaving Atocha Station (Coffee House Press)
Stuart Nadler, author of The Book of Life (Reagan Arthur)
Asaf Schurr, author of Motti, translated by Todd Hasak Lowy (Dalkey Archive Press)
Francesca Segal, author of The Innocents (Voice/Hyperion)

The winner will be announced in April.

---

Category winners for the 2013 Romantic Novelists' Association Awards have been named. They will each receive a crystal trophy and move on to contest the RNA's Romantic Novel of the Year, which will be announced on May 16. This year's RoNA category winners are:

Contemporary romantic: Recipe for Love by Katie Fforde
Epic: Dearest Rose by Rowan Coleman
Historical: The Apothecary's Daughter by Charlotte Betts
Romantic comedy: Welcome to Rosie Hopkins' Sweetshop of Dreams by Jenny Colgan
Young adult: Witchstruck by Victoria Lamb

The RoNA Rose Award, which recognizes the "best in category/series and shorter romance that focuses on a developing love affair between hero and heroine," was presented to Sarah Mallory for Beneath the Major's Scars. This category does not go forward to contest the Romantic Novel of the Year.

---

The Canadian Federation for the Humanities and Social Sciences has named finalists for the Canada Prize, which honors the best scholarly books in those subjects, Quillblog reported. The four winners will be announced March 23 in Ottawa.

---

Actor and writer Rupert Everett won the £2,000 (US$ 3,026) Sheridan Morley Prize for Theatre Biography for Vanished Years, the second volume of his memoirs (after Red Carpets and Other Banana Skins), the Bookseller reported.


Attainment: New Titles Out Next Week
Selected new books appearing next Tuesday, March 5:

How to Get Filthy Rich in Rising Asia: A Novel by Mohsin Hamid (Riverhead, $26.95, 9781594487293) follows a rural Asian boy's rise to wealth.

The Striker by Clive Cussler and Justin Scott (Putnam, $27.95, 9780399161773) is the latest Detective Isaac Bell adventure.

Night Moves by Randy Wayne White (Putnam, $26.95, 9780399158124) is the latest Doc Ford mystery/thriller.

Lady at the O.K. Corral: The True Story of Josephine Marcus Earp by Ann Kirschner (Harper, $27.99, 9780061864506) is the biography of Wyatt Earp's common-law wife.

Gun Guys: A Road Trip by Dan Baum (Knopf, $26.95, 9780307595416) investigates various aspects of American gun culture.

Banished: Surviving My Years in the Westboro Baptist Church by Lauren Drain and Lisa Pulitzer (Grand Central, $25.99, 9781455512423) explores a young woman's induction into and exclusion from a cult.

A New New Testament: A Bible for the 21st Century Combining Traditional and Newly Discovered Texts by Hal Taussig (Houghton Mifflin Harcourt, $32, 9780547792101) adds rediscovered early scriptures to the New Testament.

Creative Intelligence: Harnessing the Power to Create, Connect, and Inspire by Bruce Nussbaum (HarperBusiness, $28.99, 9780062088420) explores creative problem solving.

Big Data: A Revolution That Will Transform How We Live, Work, and Think by Viktor Mayer-Schonberger and Kenneth Cukier (Eamon Dolan/Houghton Mifflin Harcourt, $27, 9780544002692) outlines the impacts of large scale information analysis.

The Retrospective by A. B. Yehoshua (Houghton Mifflin Harcourt, $26, 9780547496962) follows an Israeli film director.

Pati's Mexican Table: The Secrets of Real Mexican Home Cooking by Pati Jinich (Houghton Mifflin Harcourt, $30, 9780547636474) gives quick Mexican recipes.


Now in paperback:

What the (Bleep) Just Happened... Again?: The Happy Warrior's Guide to the Great American Comeback by Monica Crowley (Broadside Books, $16.99, 9780062131300).


Book Review
Review: A Thousand Pardons
A Thousand Pardons by Jonathan Dee (Random House, $26 hardcover, 9780812993219, March 12, 2013)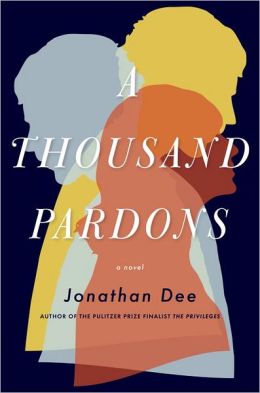 Historians may look back at our time and call it the Age of Apology: politicians, sports stars and entertainers have all had to choke out reluctant mea culpas to save a career or an endorsement contract. In his sixth novel, A Thousand Pardons, Jonathan Dee cleverly explores this phenomenon, mostly through the eyes of a victim whose life has been blown apart by her husband's misbehavior and who must find her way to forgiveness.
In a single misbegotten evening whose highlights include a clumsy sexual advance on a summer associate at his New York law firm and an arrest for drunk driving, Ben Armstead spectacularly applies a torch to both his legal career and his foundering marriage. Attempting to flee the "mushroom cloud over her happy home environment" and avoid financial ruin, his wife, Helen, lands a position at a nondescript public relations firm. When her singular talent--a knack for getting miscreants to offer sincere apologies for their wrongdoing--brings a parade of clients through the door, she finds herself with a burgeoning career. But Helen's skill at what she calls "apology wrangling" doesn't translate into an ability to connect with her sullen teenage daughter, adopted from South Korea, or to understand her husband's halting attempts to salvage something out of the wreckage of their relationship.
Helen's biggest challenge arrives when she's thrust into a manic effort to unravel a PR disaster created by Hamilton Barth, a controversial actor with serious self-esteem problems with whom she'd grown up in a small town in upstate New York. In desperation, she enlists Ben in the effort to keep Barth out of the rapacious media spotlight, sparking at least a glimmer of hope that their relationship, though badly battered, hasn't been damaged beyond repair.
In this fast-moving, consistently entertaining story, Dee's depictions of his characters--all of whom are possessed of intelligence and wit, if not always the best judgment--never fall back on condescension. Without exactly ripping his story from the headlines, Dee (a Pulitzer finalist for The Privileges) pushes enough of the right buttons to evoke some of the more salacious or awkward recent scandals. If you read A Thousand Pardons, the next time you watch a disgraced public figure shuffle up to a bank of microphones, there's a good chance this coolly intelligent novel will spring to mind and you'll see with fresh eyes as that well-rehearsed scene plays out. --Harvey Freedenberg
Shelf Talker: Jonathan Dee's sixth novel is a smart, witty look at the rites of apology in contemporary America.