Shelf Awareness for Thursday, September 26, 2013

News
Fire Destroys Harborwalk Books, Georgetown, S.C.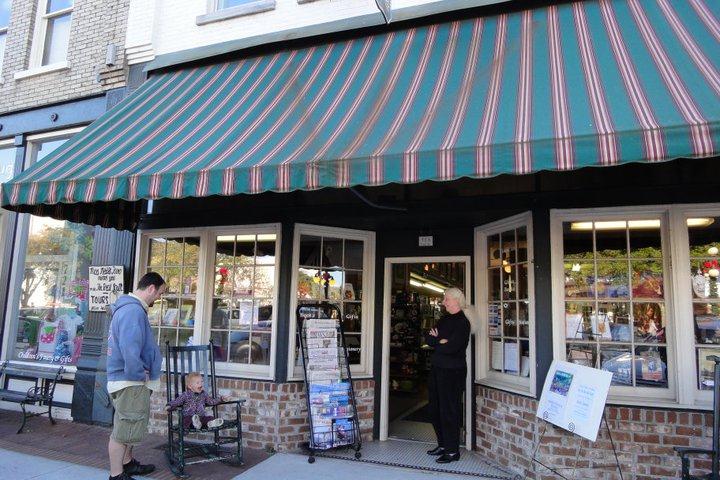 Sad news from Georgetown, S.C.: as reported by the State, a fire early yesterday morning in the historic district destroyed eight buildings, including one housing Harborwalk Books, which was called "a total loss."
Originally opened in 1975 as the Mark Twain Store, Harborwalk Books has specialized in regional history, the Civil War and local authors. It also has sold used books, cards and gifts and displayed the works of local artists.


Invisible Man to Reappear on Library Shelves in North Carolina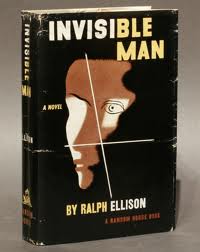 Last night in Asheboro, N.C., the Randolph County Board of Education voted 6-1 to rescind its ban on Ralph Ellison's Invisible Man and return the book to local high school library shelves, the Courier-Tribune reported. On September 16, the board had voted 5-2 to ban the book, but the decision sparked a wave of international attention, especially because it occurred just days before the start of Banned Books Week.

Chris Brook, legal director of the American Civil Liberties Union of North Carolina Legal Foundation, said that the board "righted a wrong. The freedom to read is just as essential to a healthy democracy as the freedom of speech and all other rights protected by the U.S. Constitution.... This episode should serve as a valuable reminder to students, teachers, parents, and school officials across the state of our ongoing duty to promote academic freedom, ensure the free exchange of ideas and information, and reject the always looming threat that censorship and suppression, for any reason, pose to a free society."


Book Bin to Open Store in Old Borders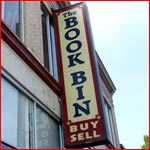 It's been more than two years since Borders closed, but new stores are still popping up in the company's old sites. The latest is the Book Bin, which has new and used bookstores in Salem and Corvallis, Ore., and is planning to open a third store, in an old Borders location in Salem, early next month, according to the Statesman-Journal.
The 12,000-square-feet store will have a café and initially stock only new books. It's located at 2235 Lancaster Drive NE.


Penguin E-Books Return to OverDrive Marketplace
More than a year and a half after Penguin severed its ties with OverDrive, the publisher has resumed its relationship with the digital library distributor, which announced that more than 17,000 Penguin e-books are now available for purchase in the OverDrive Marketplace for public and college libraries in the U.S.

PaidContent noted that Penguin "had never stated exactly why it stopped working with Overdrive, but it had cited security concerns. One of those was likely the fact that Overdrive had allowed library patrons to check out Penguin Kindle books wirelessly via Amazon's website. In Overdrive and Penguin's new relationship, that is no longer allowed." Instead, the e-books are available for Kindle (US) via USB side-loading only.


Bezos on Publishing, DRM, Transition to E-Books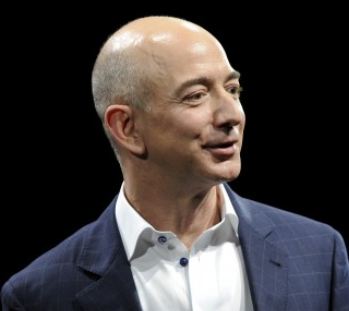 Perhaps because he owns a newspaper now, Amazon founder and CEO Jeff Bezos recently gave several interviews to the press, including USA Today and PC Mag. The focus was on Amazon's new tablets, but he also spoke about other matters. A few tidbits:

Concerning customers lending e-books to family and friends, publishers have "very legitimate concerns about how you would monitor that account-to-account sharing," Bezos said. While Amazon would like to enable sharing and lending, "We are agnostic to that. We do what the publisher wants. If the rights owner wants DRM, we do DRM. If the rights owner doesn't want DRM, we don't do DRM." He recommended Amazon customers open a joint account with people they want to share e-books, as he does with his wife and four children. Publishers are holding to their guns on the issue, he continued, saying, "You are welcome to go with our team and meet with the rights holders and see how much progress you make. I'm being delicate here." (PC Mag)

On print books: "The tail of these things tends to be very long lived; [the transition to e-books] will go on for a very long time. Our heaviest Kindle e-book buyers also buy lots of paper books, so they're buying both. For many people, it's not an either-or choice. If you go out into the future far enough, paper books will be luxury items, but that's quite a distance." (PC Mag)

Amazon Publishing is "seeing opportunities to invent with the author as the customer. Recently, Amazon Publishing started to pay authors monthly instead of twice a year. One of the things authors will tell you is they like better data on sales and (would like to be) paid more frequently." (USA Today)


Booksellers and the ABA-Kobo Partnership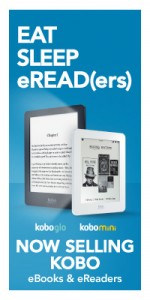 With the American Booksellers Association-Kobo partnership in effect for nearly 10 months, booksellers are happy with many aspects of the program, although there are some areas where work needs to be done, Shelf Awareness found after interviewing more than 50 booksellers from across the U.S.

Among the positives: booksellers like being able to give customers a digital choice and offer e-reading devices; many aspects of the program are an improvement over the old Google partnership; and Kobo has been more responsive than Google to booksellers' concerns. Among the negatives: the low margins on Kobo devices and e-books; difficulties for some customers in designating indies through which to buy e-books; and erratic customer service.

While the Kobo-ABA partnership has already generated more than double the sales of the old Google-ABA partnership (according to the ABA's own figures), results have varied widely at individual stores. Some stores--generally those in urban areas with young, commuter or student populations (San Francisco, New York, Seattle, etc.)--move many devices each month; other stores have not sold a single device since February or March. It seems to be a combination of how willing or able booksellers are to push the device, and how receptive their communities are to e-reading. Stores that participated in the Google partnership have generally seen stronger e-book sales.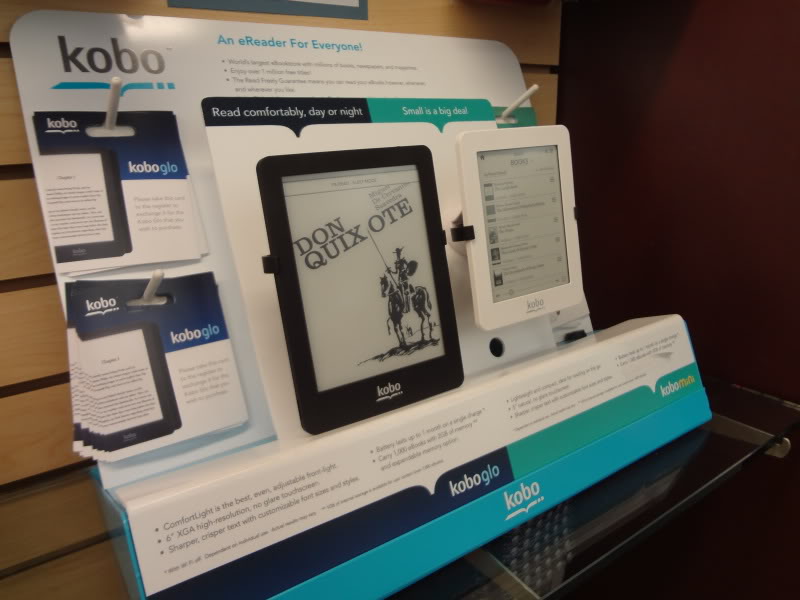 Kobo display at Vroman's
Most booksellers reported that their communities tend to be ambivalent or apathetic. In most places in the U.S., Kobo is not widely known and, generally speaking, customers who loyally shop at indies prefer paper books. Customers who are avid digital readers and still want to support indies, however, are very excited. According to Alsace Walentine of Malaprop's Bookstore and Cafe in Asheville, N.C., the partnership has brought some of her regular customers "out of the closet as e-readers," and she reports that many customers are "thrilled" that they can now buy e-books while still supporting Malaprop's. For a comparatively small number of stores, including WORD and Greenlight Bookstore, both in Brooklyn, N.Y., as well as Village Books in Bellingham, Wash., Kobo devices have brought in new customers.

Primarily, booksellers like that there is a partnership. It allows indies to stay relevant and to offer something to customers who already have e-readers or are curious about them. In the words of ABA CEO Oren Teicher, the program has always been "focused on helping members retain customers. The calculus isn't about margins--it's about what if you lose the customer entirely."

Jill Hendrix, of Fiction Addiction in Greenville, S.C., agreed: "The reason we're carrying Kobos is that we didn't want to lose the physical book sale because a customer thought we disapproved [of e-books]. It's not about profit; it's about being welcoming to customers and having a solution for them, however they want to read."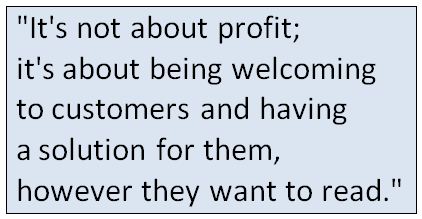 Beyond the ability to stay relevant and retain customers, booksellers also like that this partnership is technically easier than the Google partnership, with fewer steps involved in purchasing e-books and linking accounts. Booksellers also reported that compared to Google, Kobo is a much more engaged partner and more willing to listen to feedback. They appreciate Kobo's NPR publicity campaign, and several booksellers mentioned that having physical hardware to show in-store has made a huge difference compared to the days of the Google partnership. The ability to order Kobo devices through Ingram is much appreciated, as are the in-store displays and basic marketing material provided by Kobo. The device-agnostic nature of the Kobo app is also a plus.

The most common complaints raised by booksellers pertained to affiliating a Kobo device with a particular indie store. They reported that it is difficult to tell what store the owner is buying from (the device says only "your local indie bookstore") and whether the device has been properly affiliated. Many booksellers said that some affiliations simply do not "go through," and that resolving these issues with Kobo is often a drawn-out process. Also, devices can be affiliated with only one store; booksellers would prefer the option to choose from multiple indies.

Booksellers also are unhappy with the very low profit margins on e-books and devices. The devices are expensive stock and cannot be returned, and there is very little incentive to push devices or e-books aggressively. One bookseller described it as a double-edged sword: to stay relevant, she has to sell e-books, but if they ever take up too much of her business, she would have to close her store. As another bookseller (who asked not to be named) explained: "I need to sell about 15 to 20 e-books to make the same profit from one hardcover. I'd make more money by putting out a tip jar."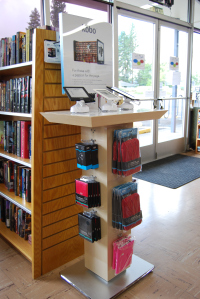 The lack of co-branding in promotions and on devices was the next most common complaint. Some booksellers mentioned instances when sales prices on e-books did not register properly (customers who select a book listed at a discount find that at "check out" the book is the regular price). One bookseller reported that this has happened multiple times, with multiple new releases, and that he was not able to resolve the issue with Kobo.

Other problems booksellers mentioned: it is difficult to provide much customer service beyond sending customers to FAQs or giving customers an 800 number (as one bookseller noted, indies are still in business because of great customer service); the quality and responsiveness of Kobo's own customer service seemed to vary widely from store to store (some booksellers had stellar feedback, others much less so); there were frequent problems accessing e-galleys.

Although they said they could get not go into details, both Wayne White, Kobo's executive v-p and general manager, and Oren Teicher alluded to programs aimed at mitigating many of these problems (among them price margins and returns) in the works. They also stressed that this partnership is both a work in progress and a long-term commitment. In the words of Wayne White: "Indie bookstores appeal to and service the passionate reader. Kobo is dedicated to the passionate reader; they are our reason for being."

"Ultimately, we live in a hybrid world," said Teicher, referring to the co-existence of print and digital formats. "Bookstores have to be able to participate, have to be able to provide content in various formats. I believe you can do that without taking away from being a really fun, interesting, physical place for customers to visit.... Bookstores are still here, and contrary to everybody assuming we're going to go away, we simply won't." --Alex Mutter


Obituary Note: Christopher Koch
Christopher Koch, the author of The Year of Living Dangerously, "who was widely regarded as one of Australia's finest novelists," died Monday, the New York Times reported. He was 81. He won the Miles Franklin Award twice, for The Doubleman and Highways to a War.


Notes
Image of the Day: Jamie Ford's Surprise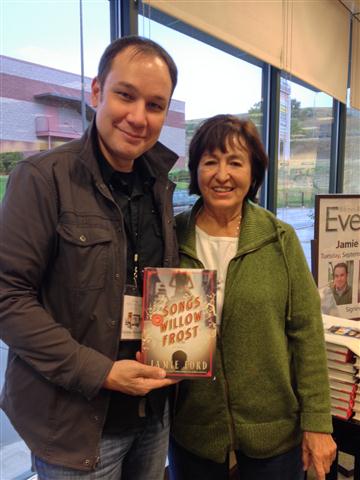 Jamie Ford's appearance at the Barnes & Noble in his hometown, Great Falls, Mont., drew a surprise guest: a woman who had grown up in Seattle in the 1930s at the Sacred Heart Orphanage. In Ford's new book, Songs of Willow Frost (Ballantine), he explores Depression-era Seattle through the eyes of 12-year-old William Eng, a resident of Sacred Heart Orphanage. Ford said, "Margaret's single mother couldn't support her and her two siblings, so the kids lived at the orphanage for six years. Her librarian read the book, knew her history and told her she had to read Willow. Margaret drove 127 miles from Browning, Mont., for the event!"
More than 150 people attended Ford's reading, and the store sold more than 110 copies of his book.


ABA, ALA Hosting WBN U.S. Signups for Stores, Libraries

Through December 31, the American Booksellers Association and the American Library Association are hosting the online registration for stores and libraries, respectively, to become World Book Night U.S. host locations for April 23, 2014. The ABA signup page is bookweb.org/world-book-night-bookstore-sign; the ALA signup page is http://www.ala.org/conferencesevents/wbn.
WBN U.S. executive director Carl Lennertz said: "We had more requirements and an education process last year when we did the sign up by paper. But now that we have so many active and willing participant locations, we wanted to simplify the process, while still making sure all concerned read up on the obligations of being a host location. And this is a sign-up, not an application; everyone who agrees to the basic guidelines is in and welcome. And even though the ABA is hosting it for stores, ABA membership is not required. And as a reminder, giver application begins October 23, when the books are announced. Everyone is going to plotz over the picks! And we hope lots of booksellers and librarians apply to be givers again."


BIO Founds Rowley Prize for First-Time Biographers
The Biographers International Organization has established the Rowley Prize for Best Proposal for a First Biography, which aims "to provide recognition and funding to a first-time biographer. The winner will receive $2,000, a careful reading from at least one established literary agent, a year's membership in BIO, and the attendant publicity from being selected for the prize." The first Rowley Prize will be awarded May 17, 2014, during the Compleat Biographer Conference in Boston.
The prize is named for Hazel Rowley, born in London, educated in England and Australia and a long-time resident of the U.S. She was a founding member of BIO who died in 2011 and wrote four biographies: Christina Stead: A Biography, Richard Wright: The Life and Times, Tête-à-Tête: Simone de Beauvoir and Jean-Paul Sartre and Franklin and Eleanor: An Extraordinary Marriage.
For more information on the Rowley Prize, go to biographersinternational.org/rowley-prize.


Church Becomes 'Awe-Inspiring' Bookstore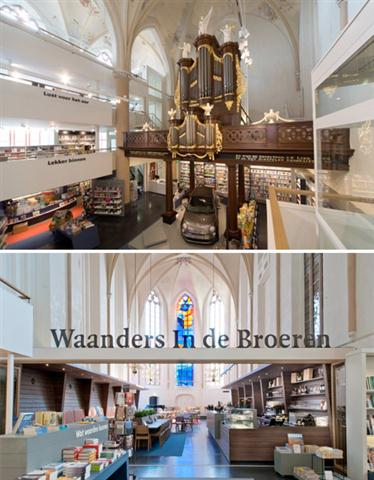 A 15th-century Dominican church in Zwolle, Overijssel, the Netherlands, has been converted into the awe-inspiring bookshop Waanders In de Broeren, which opened in July. Web Urbanist reported that the structure "is light and bright, complementing the original colors of the church.... The three additional floors were placed in the side wing of the church, between the original pillars. The central axis was left open so visitors can still appreciate the grand scale of the building, with views of the organ and a modern stained glass window."
The store, still family-run, originally opened nearby in 1836 as JMW Waanders.


Book Trailer of the Day: The Diary of Edward the Hamster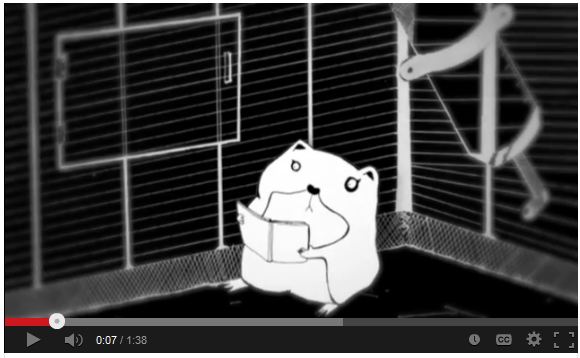 The Diary of Edward the Hamster 1990-1990 by Miriam Elia and Ezra Elia (Blue Rider Press).


Media and Movies
Media Heat: Stephen King on the View
Tomorrow morning on Fox & Friends: Mathew Klickstein, author of Slimed!: An Oral History of Nickelodeon's Golden Age (Plume, $20, 9780142196854).

---

Tomorrow on the View: Stephen King, author of Doctor Sleep: A Novel (Scribner, $30, 9781476727653).

---

Tomorrow on Bloomberg Surveillance: Amanda Ripley, author of The Smartest Kids in the World: And How They Got That Way (Simon & Schuster, $28, 9781451654424).


This Weekend on Book TV: Eric Schlosser
Book TV airs on C-Span 2 this weekend from 8 a.m. Saturday to 8 a.m. Monday and focuses on political and historical books as well as the book industry. The following are highlights for this coming weekend. For more information, go to Book TV's website.

Saturday, September 28
5 p.m. Saru Jayaraman, author of Behind the Kitchen Door (ILR Press, $21.95, 9780801451720).

7 p.m. Scott Anderson, author of Lawrence in Arabia: War, Deceit, Imperial Folly and the Making of the Modern Middle East (Doubleday, $28.95, 9780385532921).

8:30 p.m. Peter Doherty, author of Pandemics: What Everyone Needs to Know (Oxford University Press USA, $16.95, 9780199898121). (Re-airs Sunday at 2:45 p.m.)

10 p.m. After Words. Lynn Davis, former U.S. undersecretary for arms control and director of the RAND corporation's Washington office, interviews Eric Schlosser, author of Command and Control: Nuclear Weapons, the Damascus Accident and the Illusion of Safety (Penguin, $36, 9781594202278). (Re-airs Sunday at 9 p.m. and Monday at 12 a.m. and 3 a.m.)

11 p.m. Kate Brown, author of Plutopia: Nuclear Families, Atomic Cities, and the Great Soviet and American Plutonium Disasters (Oxford University Press USA, $27.95, 9780199855766), at the Ivy Bookshop, Baltimore, Md. (Re-airs Sunday at 9 a.m.)

Sunday, September 29
8:15 p.m. Kay Bailey Hutchison, author of Unflinching Courage: Pioneering Women Who Shaped Texas (HarperCollins, $27.99, 9780062130693).

10 p.m. Thomas Rid, author of Cyber War Will Not Take Place (Oxford University Press USA , $27.95, 9780199330638). (Re-airs Monday at 6 a.m.)

11 p.m. Debora Spar, author of Wonder Women: Sex, Power, and the Quest for Perfection (Sarah Crichton Books , $27, 9780374298753).


Books & Authors
Awards: Robert F. Kennedy Awards
Joseph E. Stiglitz has won the 2013 Robert F. Kennedy Book Award for The Price of Inequality: How Today's Divided Society Endangers Our Future (Norton). John Seigenthaler, chair of the judges panel, said that the Nobel-winning author's book "explains in graphic detail the most compelling crisis of our time--the punishing impact that has resulted from the growing chasm of financial inequality in our society."
The winner of the photography category of the Robert F. Kennedy Journalism Awards is Mark Asnin for his photographs of his Uncle Charlie, collected in his book Uncle Charlie (Contrasto Press/Consortium).


Attainment: New Titles Out Next Week
Selected new titles appearing next Tuesday, October 1:

David and Goliath: Underdogs, Misfits, and the Art of Battling Giants by Malcolm Gladwell (Little, Brown, $29, 9780316204361) explores mismatches of power.

The Pure Gold Baby by Margaret Drabble (Houghton Mifflin Harcourt, $26, 9780544158900) follows an anthropology student turned single mother in 1960s London.

Silencing Eve by Iris Johansen (St. Martin's Press, $27.99, 9781250020024) continues the Eve Duncan series.

The Rosie Project: A Novel by Graeme Simsion (Simon & Schuster, $24, 9781476729084) follows an awkward professor's methodical search for a wife.

And on Saturday, October 5:

Autobiography of Mark Twain, Volume 2: The Complete and Authoritative Edition by Mark Twain, Robert Hirst, Benjamin Griffin and Harriet E. Smith (University of California Press, $45, 9780520272781) continues the publication of material that had been restricted until the centennial of Twain's death.


Book Review
Review: The Two Hotel Francforts
The Two Hotel Francforts by David Leavitt (Bloomsbury, $25 hardcover, 9781596910423, October 15, 2013)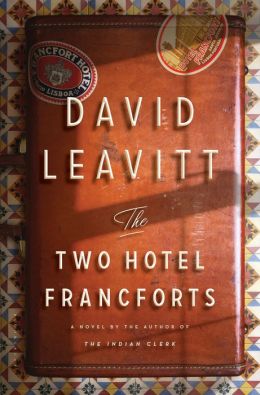 David Leavitt's The Two Hotel Francforts takes place in the summer of 1940, as Americans desperately crowd into Lisbon hotels waiting for the SS Manhattan to rescue them from war-torn Europe. Julia Winters, forced to abandon her dream flat in Paris, loathes the prospect of returning to the U.S. Furiously playing endless games of solitaire, she's delicate, unhappy and in denial about being Jewish. Gullible, well-intentioned Pete Winters, her devoted husband, head of the Buick sales division in France, who has never spent a single night away from his wife, is sincerely trying to tell the story of what happened.
When pigeons swoop low over their café table, Pete ducks, accidentally knocking Julia's playing cards off the table. When he bends to get them, his glasses fall off, and a passing waiter kicks them into the path of charming, attractive Edward Freleng. Wealthy, green-eyed Edward, who has never had to work in his life, is completely dominated by his tall, red-haired wife, Iris, who drives and sails and rides, and intends to hang onto her husband at all costs.
The couples discover they are staying in different hotels with, in essence, the same name, the Hotel Francfort and the Francfort Hotel. On the spur of the moment, the women retire and the men decide to take a spin in Pete's car. Suddenly, Pete and Edward are on a madcap nighttime journey, where they both try absinthe and plunge naked into the sea, changing all of their lives forever.
Leavitt is superb at comedy of manners, his dialogue is witty and tight and his characters constantly reveal themselves while trying to keep their true feelings hidden. But the mischievous, giddy social comedy of the novel's romantic first section becomes progressively more realistic, as vacation romances do.
This tale told by a car salesman of the week that changed his life is scrupulously honest, and Leavitt has never been in greater command of his talents: the genius of the set-ups, the pay-offs that generate more pay-offs, the luminous and perceptive language, the sensuous evocation of Lisbon, the re-creation of the sheer uncertainty in the face of Hitler's relentless advance. In his best work yet, Leavitt is a smart, literate American novelist in the British tradition of Iris Murdoch and E. M. Forster. The Two Hotel Francforts is a story where every sentence counts, human beings are only allowed partial truths and morality matters. --Nick DiMartino
Shelf Talker: A gripping dark comedy of manners set in 1940s Lisbon, in which two couples become entangled in each other's secrets while awaiting evacuation back to the U.S.


The Bestsellers
Top-Selling Self-Published Titles
The bestselling self-published books last week as compiled by IndieReader.com:

1. The Mill River Recluse by Darcie Chan
2. Guinness World Records 2014
3. Out of Line by Jen McLaughlin
4. Wicked Firsts by Various
5. Life Code by Dr. Phil McGraw
6. Seduced (Book Three, Surrender Series) by Melody Anne
7. Reckless (Renegades) by Skye Jordan
8. Karma by Nikki Sex
9. An Imperfect Witch by Debora Geary
10. Who We Are (FireNine #2) by S.Q. Williams

[Many thanks to IndieReader.com!]