Angelou Shines at National Book Awards
A visibly moved Mary Szybist, accepting the National Book Award for Poetry for her collection Incarnadine (Graywolf) Wednesday night, quoted the late Paul Connolly's belief that "it's not arguing well, but speaking differently that changes a culture" and paid tribute to her fellow nominees for finding their own different ways of speaking. And yet, though "poetry is the place where speaking differently is the most prevalent," the same recognition might be granted to the evening's other three winners: George Packer's The Unwinding (FSG) for Nonfiction, Cynthia Kadohata's The Thing About Luck (Atheneum) for Young People's Literature, and James McBride's The Good Lord Bird (Riverhead) for Fiction.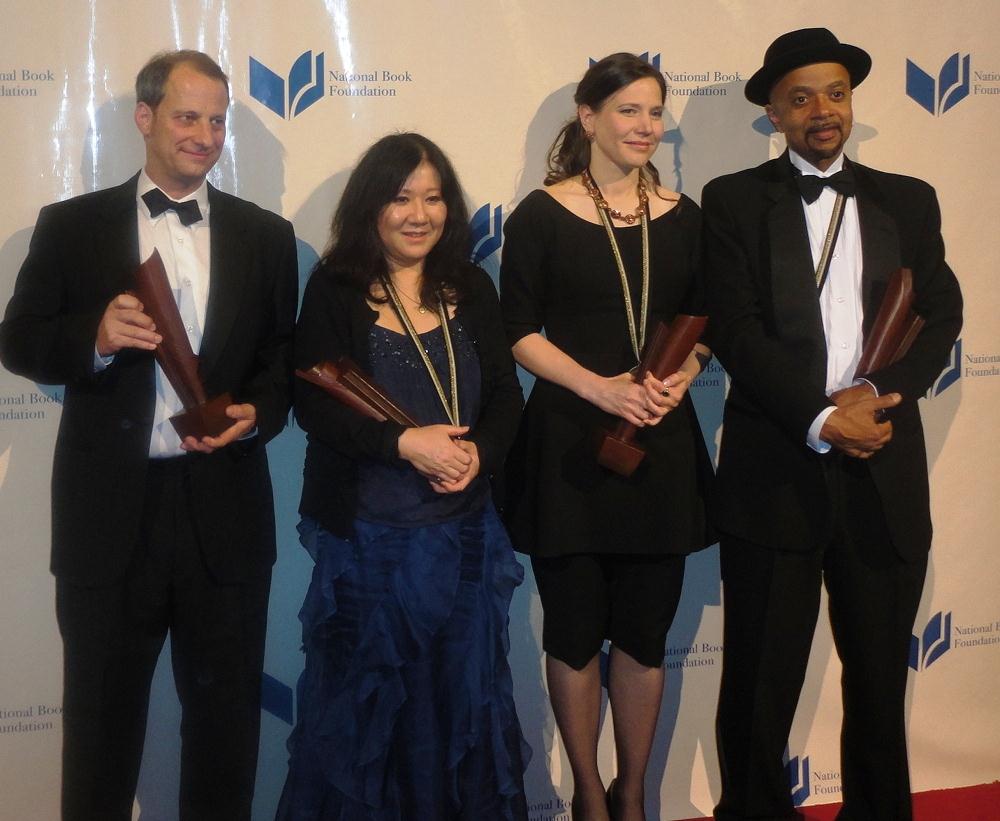 L.-r.: NBA winners George Packer, Cynthia Kadohata, Mary Szybist, James McBride
In his remarks, McBride recalled a moment in the spring of 2004 when E.L. Doctorow--who earlier in the evening had received the National Book Foundation's Medal for Distinguished Contribution to American Letters--spoke out against the war in Iraq during a commencement speech and was booed by the graduating students; to his regret, McBride told the audience, he did nothing. He then cited one of the key figures in his novel, the 19th-century radical abolitionist John Brown, as a "great American," and added: "E.L. Doctorow, Toni Morrison, Maya Angelou... they're our John Browns."
Angelou, accepting the Literarian Award for Outstanding Service to the American Literary Community, was the star of the evening. Morrison introduced her longtime "sister-friend" with enthusiastic praise: "Suffering energized and strengthened her, and her creative impulse struck like bolts of lightning." Then, from her wheelchair, Angelou dazzled the crowd. "When it looked like it wouldn't stop raining," she sang joyfully, "God put a rainbow in the clouds," then added, "You are the rainbow in my clouds." At times, she was overwhelmed by the recognition, reflecting it back upon the audience for their awareness that "easy reading is damn hard writing." Looking back over her career, Angelou recalled, "For over 40 years, I have tried to tell the truth as I understand it... I haven't tried to tell everything I know, but I've tried to tell the truth." And, one might add, she has over the years found several ways to speak it differently. --Ron Hogan
---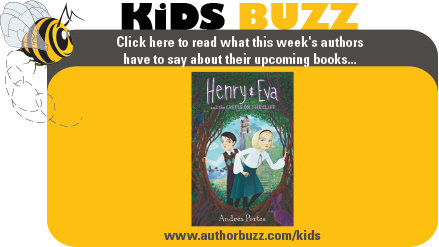 ---