Shelf Awareness for Monday, November 25, 2013

News
Hastings's Third Quarter: Missing 50 Shades of Grey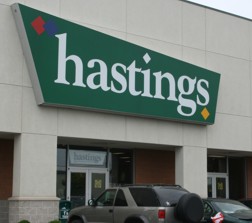 In the third quarter ended October 31, total revenues at Hastings Entertainment fell 6.6%, to $94.7 million, and the net loss was $6.2 million, compared to a net loss of $8 million in the third quarter last year.

The company operates 127 superstores, 10 fewer than in the third quarter last year. Sales at stores open at least a year fell 2.2%, an improvement over a 4.7% drop in the same quarter in 2012.

CEO and chairman John H. Marmaduke noted that revenues for music, books and rental continue to be impacted by "the popularity of digital delivery, rental kiosks and subscription based services." The company added that book sales year-to-year in the quarter fell 11.7% because of "a weaker release schedule for new books and a decrease in trade paperback sales, as compared to the third quarter of fiscal 2012, which included strong sales from the Fifty Shades trilogy." For the year to date, book category comp sales are down 11.8%; the only category performing worse is music.

Hastings has previously announced a strategic initiative that focuses on "the introduction of new product categories which includes consumer electronics, music electronics and accessories, vinyl, hobby, recreation and lifestyle and tablets."


Changing Hands Launches Indiegogo Campaign for New Store
Changing Hands Bookstore, Tempe, Ariz., is beginning an indiegogo campaign to raise $80,000 for its new store in Phoenix, which will open next spring. The 5,000-square-foot store will reuse such architectural features as fired adobe walls, timber framing and iconic fireplaces and will include a wine and beer bar called First Draft. The other two businesses in the building will be a restaurant and a co-working, meeting and event space.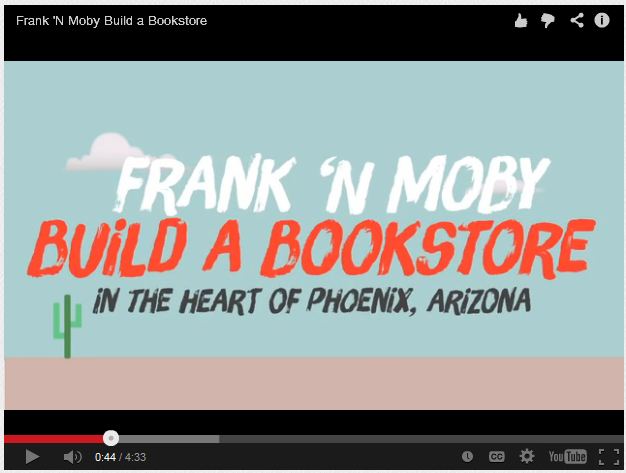 The campaign is using a fixed-funding model, meaning that if the goal of $80,000 is not reached, the pledged money will be returned to donors. The store emphasized that the $80,000 is "just a fraction of what we need to build a new indie bookstore. We're putting up the bulk of the funding from our own resources. The $80K we hope to raise with this project will bring us the rest of the funding needed to build the new store, get the doors open, the shelves built and stocked, and the lights turned on." Changing Hands hopes to surpass its goal and add some "stretch goals."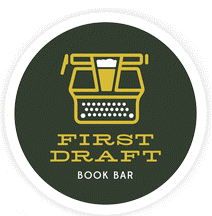 With the theme "Frank 'n Moby Build a Bookstore" (as in Frankenstein and Moby Dick), this is one of the most creative indiegogo campaigns we've seen. Perks include a range of posters, tote bags, T-shirts, calendars and greeting cards created by local artists and based on classics. The T-shirts bear the slogans Real Vampires Don't Sparkle, Frank 'N Bones, Moby the Dick, Stay Classy, plus the First Draft Book Bar logo. Greeting cards have quotations from classics, such as "One can't stay sad very long in such an interesting world, can one?" from Anne of Green Gables.


Amazon U.K.: AudioGo Licensing Deal; BBC Investigates Warehouses
Amazon has entered a licensing deal with U.K. audiobook publisher AudioGO, which suspended business operations and went into administration in October, the Sunday Times reported, adding that the agreement will give Amazon access to use "one of Britain's largest back catalogues of recorded titles."

Last month, AudioGO sold its U.S. arm, Blackstone Audio, to Blackstone's founders, who operate Downpour.com.

AudioGO, formerly known as BBC Audiobooks, "owned about 10,000 audiobooks published by the broadcaster, including works by Graham Greene, Arthur Conan Doyle and J.K. Rowling," the Times wrote.
---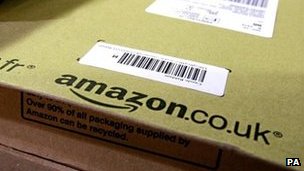 A BBC Panorama investigation into Amazon warehouses in the U.K.--which included having a reporter work undercover as a picker--found working conditions that Professor Michael Marmot, "one of Britain's leading experts on stress at work," said show "increased risk of mental illness and physical illness."

Marmot added: "There are always going to be menial jobs, but we can make them better or worse. And it seems to me the demands of efficiency at the cost of individual's health and wellbeing--it's got to be balanced."

BBC reporter Adam Littler worked the night shift, 10 and a half hours a shift four nights a week, with pay of £8.25 (about $13.30) per hour--£1.75 ($2.83) higher than the day rate. "I managed to walk or hobble nearly 11 miles, just short of 11 miles last night," he told Panorama. "I'm absolutely shattered. My feet are the thing that are bothering me the most to be honest."

Littler recounted familiar stories about a handset indicating what to find and put on his trolley and allotting a certain number of seconds for each task, which were indicated with a countdown. His picking rate was tracked; if it fell below certain levels, he could be disciplined or let go.

He commented: "We are machines, we are robots, we plug our scanner in, we're holding it, but we might as well be plugging it into ourselves. We don't think for ourselves, maybe they don't trust us to think for ourselves as human beings, I don't know."

Amazon said that the safety of its workers is its "number one priority" and that "official safety inspections had not raised any concerns and that an independent expert appointed by the company advised that the picking job is 'similar to jobs in many other industries and does not increase the risk of mental and physical illness.' "

According to Panorama, Amazon said new recruits are "warned some positions are physically demanding and that some workers seek these positions as they enjoy the active nature of the work. The company said productivity targets are set objectively, based on previous performance levels achieved by the workforce." It also said that its long night shift is legal.


Obituary Note: Wanda Coleman
Wanda Coleman, who wrote more than 20 books and "was most eloquent in poems, illuminating the ironies and despair in a poor black woman's daily struggle for dignity but also writing tenderly and with humor about identity, tangled love, California winters and her working-class parents," died Friday, the Los Angeles Times reported. She was 67.


Notes
Image of the Day: Whovians at Book Frog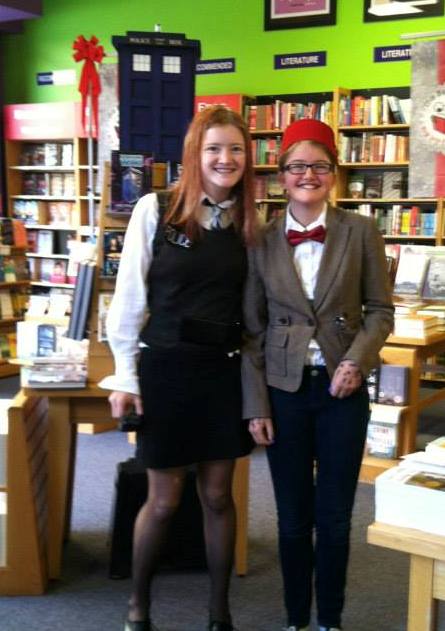 The Book Frog, Rolling Hills Estates, Calif., had a bash on Saturday celebrating the 50th anniversary of Doctor Who. Nearly 70 Whovians gathered to hash over the anniversary episode, play trivia games and Doctor Who Pictionary, decorate TARDIS cookies and participate in a Bad Wolf scavenger hunt. Costumes were worn, sonic screwdrivers brandished... and an awful lot of Doctor Who books were perused and purchased.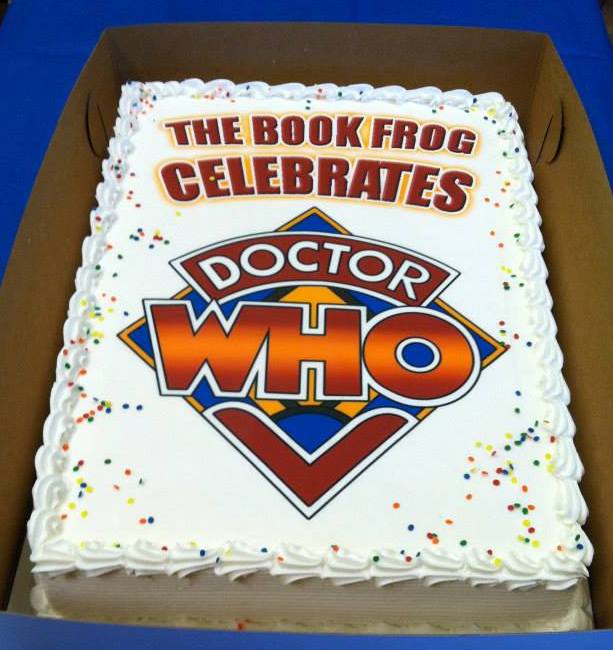 Happy 40th Birthday, Mrs. Figs' Bookworm!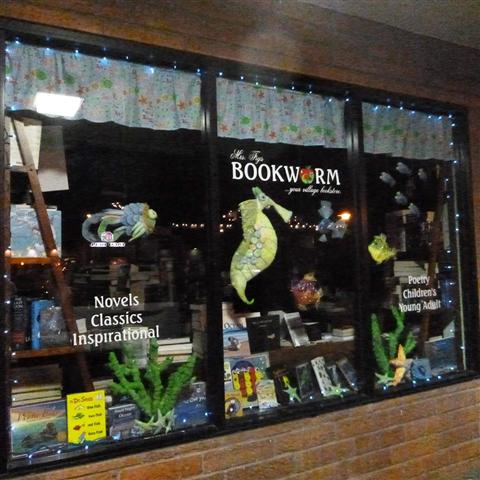 Congratulations to Mrs. Figs' Bookworm, Camarillo, Calif., which will celebrate its 40th anniversary December 7. On its Facebook page, the bookstore posted: "It takes a village to keep an independent bookstore going! Thank you, Camarillo (and beyond) for 40 incredible years... and here's to 40 more!"


Cool Idea of the Day: Cider Monday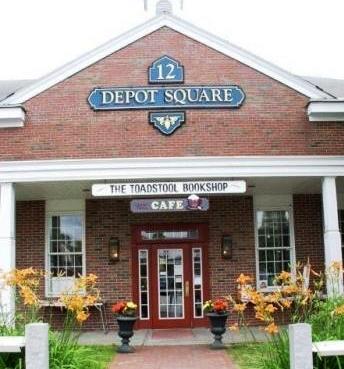 The Toadstool Bookshops, in Keene, Milford and Peterborough, N.H., are proposing "a new tradition": on the Monday after Thanksgiving, which is often called Cyber Monday because so many people shop online from work that day, the store suggests Cider Monday. Toadstool outlined the holiday this way:

"Shift Your Shopping and join the Toadstool Bookshops for Cider Monday! Cider… made from squished micro soft apple products. Delicious! Stop in for a free cup, maybe a snack, see some real people and have a good time checking out what's in our stores. It's sure to be a heartwarming experience. We can promise no crashing websites, our 'servers' won't be overloaded and we bet they will even smile at you!

"Cider Monday--soon to overshadow Cyber Monday as THE shopping event of the year. You read it here. If you have a store we hope you too will celebrate Cider Monday. If not, do stop in, and thanks for shopping locally."


A Very Bookish Holiday Season: Nantucket Bookworks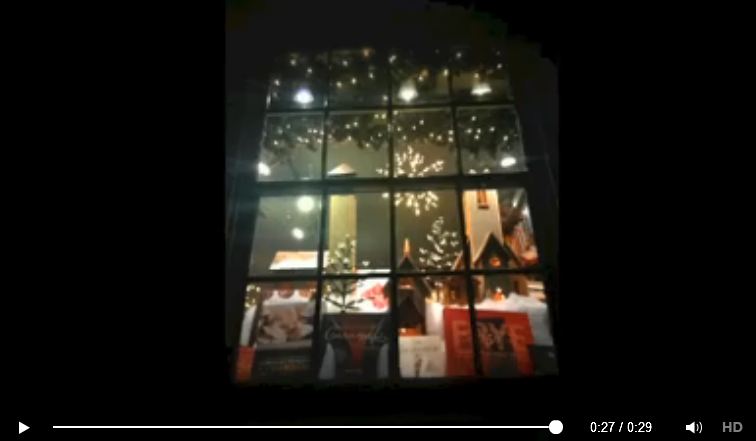 "Just getting our decorating on," the folks at Nantucket Bookworks, Nantucket, Mass., noted on Facebook, where they shared a time-lapse video chronicling the seasonal trimming of the shop's front window.


Columbia University Press Adds Three Clients
Effective January 1, Columbia University Press is adding the following distribution clients:

Dalkey Archive Press, whose frontlist and backlist Columbia will sell and market worldwide. Founded in Chicago in 1984, Dalkey Archive specializes in the publication or republication of lesser known, often avant-garde works of poetry, literary criticism and fiction in the experimental tradition of Sterne, Joyce, Rabelais, Flann O'Brien, Beckett, Gertrude Stein and Djuna Barnes. It is now part of the University of Illinois in Champaign-Urbana.
ibidem Press, whose frontlist and backlist English-language titles Columbia will sell and market in the Americas, Australia, New Zealand and Asia, excluding China and India. In the near future, the arrangement will likely expand to include select German-language titles. ibidem Press is an academic publishing house with headquarters in Stuttgart and Hannover, Germany, that offers a range of titles, primarily in the social sciences, economics, the humanities and Eastern Europe.
Harrington Park Press, whose frontlist titles Columbia will sell and market worldwide. The house's backlist will continue to be sold by the Routledge/Taylor & Francis Group. For 20 years, the LGBT imprint of the Haworth Press, Harrington Park Press's imprint and trademark are now owned by Bill Cohen, the founding publisher of Haworth Press.


Book Trailer of the Day: The Pieces We Keep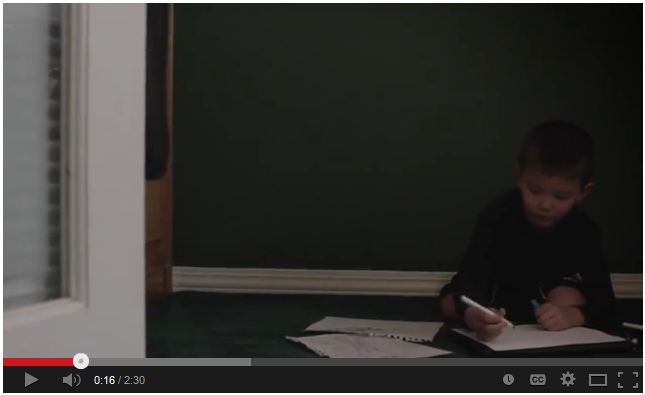 The Pieces We Keep by Kristina McMorris (Kensington).


Media and Movies
Media Heat: Patterson and Kinney on the Today Show
This morning on the Today Show: James Patterson, author of Cross My Heart (Little, Brown, $29, 9780316210911).

Also on Today: Jeff Kinney, author of Diary of a Wimpy Kid: Hard Luck (Amulet/Abrams, $13.95, 9781419711329). He will also appear on Hallmark Channel's Better Show.

---

Today on NPR's Diane Rehm Show: Thomas E. Patterson, author of Informing the News: The Need for Knowledge-Based Journalism (Vintage, $15, 9780345806604).

---

Today on NPR's Fresh Air: James Tobin, author of The Man He Became: How FDR Defied Polio to Win the Presidency (Simon & Schuster, $30, 9780743265157).

---

Today on the View: Newt Gingrich, author of Breakout: Pioneers of the Future, Prison Guards of the Past, and the Epic Battle That Will Decide America's Fate (Regnery, $27.95, 9781621570219).

Also on the View: Callista Gingrich, author of Yankee Doodle Dandy (Ellis the Elephant) (Regnery Kids, $14.95, 9781621570875).

---

Today on Chelsea Lately: Nick Bilton, author of Hatching Twitter (Portfolio, $28.95, 9781591846017).

---

Today on MSNBC's Last Word with Lawrence O'Donnell: Mark Halperin, co-author of Double Down (Penguin Press, $29.95, 9781594204401).
---

Tonight on a repeat of the Colbert Report: Alexis Ohanian, author of Without Their Permission: How the 21st Century Will Be Made, Not Managed (Business Plus, $27, 9781455520022).

---

Tonight on a repeat of Conan: Mike Tyson, co-author of Undisputed Truth (Blue Rider Press, $30, 9780399161285). Tomorrow he'll be on Katie and Jimmy Kimmel Live.

---

Tomorrow morning on Imus in the Morning: Clint Hill, co-author of Five Days in November (Gallery, $30, 9781476731490).

---

Tomorrow on Live with Kelly & Michael: Billy Crystal, author of Still Foolin' 'Em: Where I've Been, Where I'm Going, and Where the Hell Are My Keys? (Holt, $28, 9780805098204).

---

Tomorrow on NPR's Diane Rehm Show: Susan Katz Miller, author of Being Both: Embracing Two Religions in One Interfaith Family (Beacon Press, $25.95, 9780807013199).

Also on Diane Rehm: Naomi Schaefer Riley, author of 'Til Faith Do Us Part: How Interfaith Marriage Is Transforming America (Oxford University Press, $24.95, 9780199873746).

---

Tomorrow on the Laura Ingraham Show: Scott Walker, author of Unintimidated: A Governor's Story and a Nation's Challenge (Sentinel, $28.95, 9781595231079).

---

Tomorrow on ABC's the Chew: Michael Ruhlman, coauthor of The Book of Schmaltz: Love Song to a Forgotten Fat (Little, Brown, $25, 9780316254083).


Movies: J.R.R. Tolkien Biopic
Fox Searchlight is developing a biopic based on the life of J.R.R. Tolkien, with a script by David Gleeson (Cowboys and Angels), "a Tolkien superfan and scholar of sorts about the Middle-earth creator," the Los Angeles Times reported.

The project, with a working title Tolkien, "will examine the author's life, particularly his formative years at Pembroke College and as a soldier in World War I, and how it influenced him and his work."

Movies based on Tolkien's works "have grossed nearly $4 billion around the world," with The Hobbit: The Desolation of Smaug "expected to add significantly to that total" after its December 13 release, the L.A. Times noted.


TV: Sherlock Season 3 Teaser
The third season of Sherlock begins airing in the U.S. January 19 on PBS, "picking up after Season 2's 'Reichenbach Fall' finale," Deadline.com noted in sharing a "30-second teaser for Sherlock's return that was unveiled during [the] 50th Anniversary Doctor Who special."


Books & Authors
Awards: H.W. Fisher Best First Biography; American Book Winners
The Biographers' Club named Charles Moore the winner of this year's £5,000 (about US$8,112) H.W. Fisher Best First Biography Prize for Margaret Thatcher: Not for Turning, Volume 1. The £2,000 Tony Lothian Prize for best proposal by an uncommissioned, first-time biographer went to Elaine Thornton for her proposal for a life of Amalia Beer. As announced earlier, Lady Antonia Fraser was honored with the Lifetime Services to Biography Award.
---
Winners of the American Book Awards, sponsored by the Before Columbus Foundation and Miami Book Fair International, are:

Blood Songs by Daniel Abdal-Hayy Moore (Ecstatic Exchange)
The Block Captain's Daughter by Demetria Martinez (University of Oklahoma Press)
The Orchardist by Amanda Coplin (HarperCollins)
When My Brother Was an Aztec by Natalie Diaz (Copper Canyon Press)
The Round House by Louise Erdrich (HarperCollins)
Black Patriots and Loyalists: Fighting for Emancipation in the War for Independence by Alan Gilbert (University of Chicago)
Subversives: The F.B.I.'s War on Student Radicals, and Reagan's Rise to Power by Seth Rosenfeld (Farrar, Straus & Giroux)
A Simple Revolution: The Making of an Activist Poet by Judy Grahn (Aunt Lute Books)
Corpse Whale by D.G. Nanouk Okpik (University of Arizona Press)
Singing in Magnetic Hoofbeat: Essays, Prose, Texts, Interviews, and a Lecture by Will Alexander (Essay Press)
Cherokee Stories of the Turtle Island Liar's Club by Christopher B. Teuton (University of North Carolina)
San Francisco Chinatown: A Guide to Its History & Architecture by Philip P. Choy (City Lights)
Ring of Bone: Collected Poems by Lew Welch (City Lights)
Crazy Brave: A Memoir by Joy Harjo (Norton)

And for lifetime achievement: Ivan Argüelles, Greil Marcus and Floyd Salas.


Porter Square Bookseller's Debut Novel from Melville House
Trike and Lola in Synthetic American, indie bookseller Josh Cook's debut novel, will be published by Melville House in late 2014. The book, which Cook describes as a "skewed detective novel," has the basic elements of a classic detective story. There's the abrasive, semi-alcoholic detective, the femme fatale and the by-the-book cop, among other noirish archetypes. But they're all a bit unusual. The femme fatale, for example, is a radical feminist artist, and the search for a missing person, in which they all become embroiled, does not go the way a detective case is supposed to go.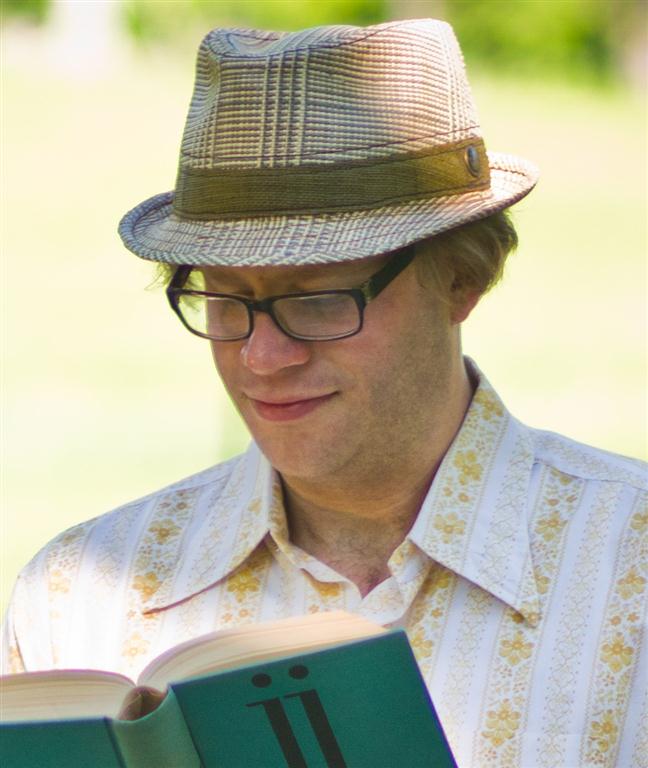 photo: Emily Hamm Daigle
Cook, who is 33, has worked at Porter Square Books in Cambridge, Mass., for nine years and has been writing, in some form or another, since he was a teenager. He grew up in Lewiston, Maine, and holds a B.A. in English from St. Michael's College in Colchester, Vt. He moved to Boston a few years after graduating, with few specific goals other than continuing his writing. He applied for a job at Porter Square Books after seeing a help wanted sign in the storefront, and has been there since.

Asked how bookselling has influenced his writing, Cook said, "I don't know if it's influenced content necessarily, but it has made sure I'm as current as possible in terms of what's being written today. It adds to the words you know, to the kinds of storytelling you know is possible because somebody did it before you."

Cook pointed to the short stories "The Purloined Letter" by Edgar Allan Poe and Lydia Davis's "We Miss You," along with the work of authors Ron Currie Jr., Victor LaValle, César Aira and Isaac Asimov, as particularly influential to his writing. Cook's taste skews to the "edgier, literary" side of things, and he enjoys pulp detective novels, genre fiction and poetry.

Before becoming one of Melville House's authors, Cook made a connection with Dennis Johnson and others at the publishing house during his time at Porter Square Books. Melville House's books are frequent staff picks, and Cook described himself as a "big fan" of its lists. After finishing the manuscript for Trike and Lola in Synthetic American, he sent it to Melville House, figuring that it would be a good fit.

He plans to throw a launch event at Porter Square Books when the book hits stores, but beyond that it's too early to plan other events and readings. Said Cook: "I'm not afraid of a microphone, so I would love to do some kind of event series." --Alex Mutter


Book Review
Review: Before I Burn
Before I Burn by Gaute Heivoll, trans. by Don Bartlett (Graywolf Press, $26 hardcover, 9781555976613, January 7, 2014)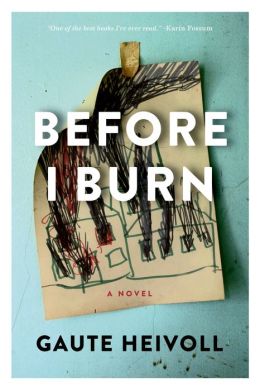 In 1978, desperately overworked volunteer firefighters in a small mountain community in southern Norway battle 10 fires in a single month. Thirty years later, Gaute Heivoll returns to the village where he grew up and re-creates this true-life siege of terror. The result is Before I Burn, a ferociously readable double-stranded novel, chronicling the lives of two "good boys" 30 years apart: the author and the arsonist.
The fire chief has a single child late in life. Heart pains on the night of the third fire cause him to turn over leadership to Dag, his handsome fire-fighting son--who is secretly setting the fires they're fighting. Gaute is not yet two months old when the first building is set alight. Now he's putting together the pieces of the story that's haunted him all his life. Interwoven with his saga of the fires are his interviews, letters and diaries, chronicling his own evolution as a writer--in particular his touching childhood interactions with his adored father.
Characters glimpsed in old newspaper photographs are interviewed three decades later. Anyone still alive who witnessed the fires or knew the pyromaniac is questioned. Dag's aunt, his teacher and his piano instructor each come forward with pieces of the puzzle, trying to understand what could cause the fire chief's earnest, well-loved son to destroy the barns and homes of elderly people he's known all his life.
Alternating between Gaute and Dag, the narrative styles are so intensely subjective that some of the events depicted don't actually take place. Heivoll's shocks are sudden, contained in single sentences--an old woman runs back into a burning house, a silent elderly survivor begins screaming in shock, a car with no lights drives slowly past the house, a silhouette stands outside a window with a lighted match.
Before I Burn is an uncomfortably creepy, frequently heartbreaking investigation written by one good young man into the lives of three good young men--his Pappa, the pyromaniac and a cheerful one-legged boy on crutches--all growing up with high grades and hopeful futures in a small town where everyone knows everyone else's history, but not everyone is lucky enough to discover who he really is. --Nick DiMartino
Shelf Talker: An arsonist terrorizes a small Norwegian village, and 30 years later an author born during the pyromaniac's siege returns to the village to understand what really happened.