Shelf Awareness for Thursday, October 24, 2013

News
World Book Night U.S. 2014: More Titles, More Diversity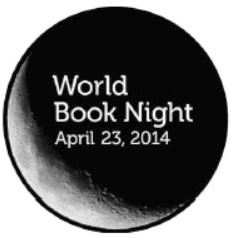 The 35 titles for next year's World Book Night U.S., chosen by booksellers and librarians with input from last year's givers, were announced during a livestream presentation last night and the list includes the first graphic novel, first university press title and first Asian-American authors. As before, one book is in English and Spanish, and two are available in large-print editions. In addition, the 35 titles were an increase from the previous years' 30, allowing more authors and publishers to be represented. WBN U.S. executive director Carl Lennertz called the selection "the most diverse ever." WBN U.S. takes place April 23, 2014.

In other WBN U.S. news:
Early next year, WBN U.S. will announce an original e-book in partnership with e-book technology company Livrada.
The organization is in talks about offering a digital audio download.
UPS is the official shipping sponsor of WBN U.S.
The online application process for givers opens this morning at 9 a.m. and continues through January 5.


Book World to Open Store in Mequon, Ill.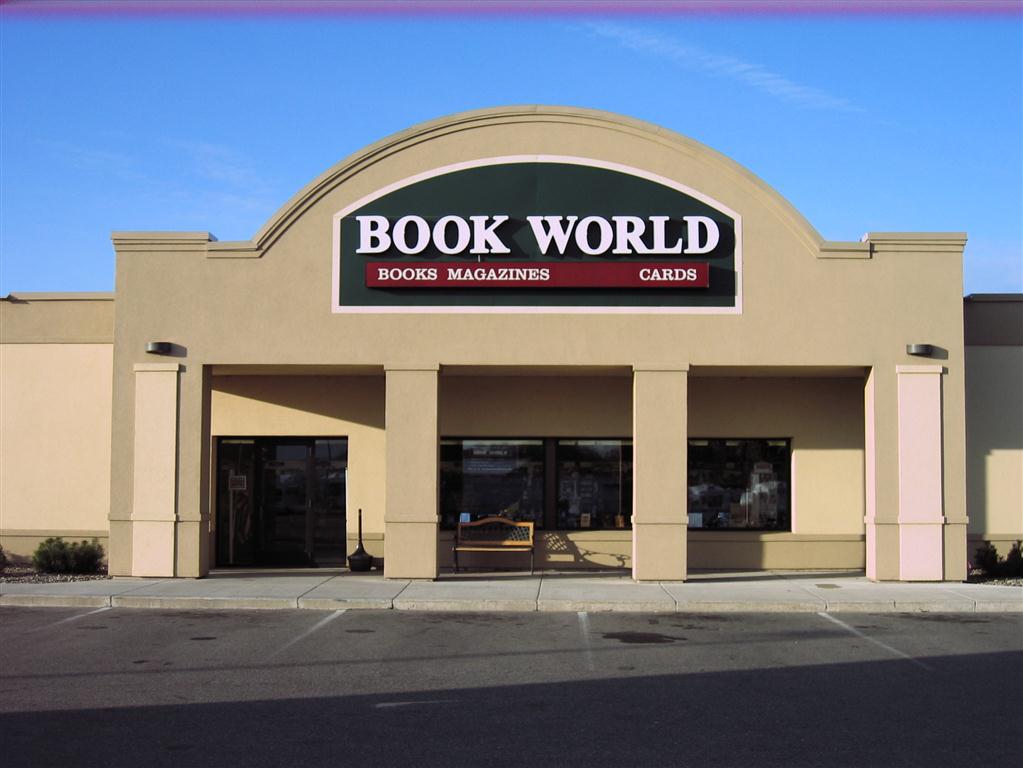 Book World Inc., which operates 48 stores in Wisconsin, Illinois, Iowa, Minnesota and Michigan, plans to open a new bookstore at 10920 N. Port Washington Road, Mequon, Wis., around November 23, the Milwaukee Business Journal reported.

Mequon had been home to a Harry W. Schwartz Books location that closed in 2009, followed by the Next Chapter Bookshop, which closed last year. The city "did support a bookstore for quite a few years... so we thought the community deserved one and we decided to bring one back," said Antoine Tines, v-p of retail operations. This will be the company's first store in the Milwaukee area.


After Short Respite, Anthology Book Company Closes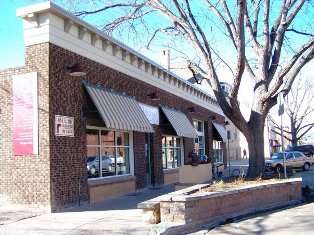 Anthology Book Company, Loveland, Colo., closed yesterday. Owners Mark and Stephanie Stauder had originally planned to close the store in May, but after 3 Coffee, a coffee roasting and café company, moved in and took over operations, the store stayed open, the Loveland Reporter-Herald wrote. But business did not pick up as much as hoped. 3 Coffee owner Raul Cruz commented: "We're just not generating enough revenue to sustain a presence there."


U.K.'s AudioGO Suspends Biz Operations, Sells Blackstone

Citing "recently discovered significant financial challenges," U.K. audiobook publisher AudioGO has suspended business operations and sold its U.S. arm, Blackstone Audio, back to Blackstone's founders, who operate Downpour.com, the Bookseller reported. AudioGO had acquired Blackstone last January.

"I can confirm that AudioGO has temporarily suspended business operations whilst we seek an investment or a sale of the business," said Rachel Josephson, AudioGO's head of marketing and sales. "There is a considerable amount of interest in AudioGO and we are hopeful of achieving a swift resolution. Protecting and respecting the rights of everyone that we work with is uppermost in our considerations and we are grateful for the fantastic support we have received from our colleagues throughout the industry."

The Bookseller noted that a source "said there would be plenty of interest in the company, but added that publishers might also want to take it on in order to prevent Amazon.com's Audible increasing its hold over the audiobook market."


Goodreads: Reviewers vs. 'Book Cheerleaders?'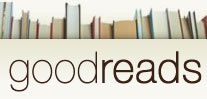 Salon.com offers an overview of the dissatisfaction of "a small but growing faction of longtime, deeply involved Goodreads members" who object to new guidelines about what members can say in book reviews, with many of them blaming the Amazon purchase earlier this year. "They've staged a protest of sorts, albeit one that's happening mostly out of the public eye. Their charge is censorship and their accusation is, in the words of one rebel, that Goodreads and Amazon want 'to kill the vibrant, creative community that was once here, and replace it with a canned community of automaton book cheerleaders.' "
The tension about the content of book reviews on Goodreads goes back several years, which led the company to delete reviews from the community reviews section that were primarily about "author behavior"--rather than about their books. The conflicts often stemmed from negative reviews that authors objected to. Then, in September, the company tightened the policy, entirely removing such reviews from Goodreads, including from reviewers' pages. The company did so without first announcing the change, leading to a range of skirmishes that have played out over the last several weeks.
The key problem, as Salon put it: "While many Goodreads members tend to see the site as existing 'for readers,' and the spokesperson for the company reiterated to me its stated mission 'to help readers find good books to read,' the site also markets itself to authors as a place to promote their work. Goodreads founder and CEO Otis Chandler told an interviewer earlier this year, "We're in the business of helping authors and publishers market their books to readers. And that's where we make our money. We sell book launch packages to authors and publishers and really help accelerate, build that early buzz that a book needs to succeed when it launches and accelerate that growth through ads on the site....'
"As for disaffected Goodreads members, they're learning a hard lesson often overlooked by the boosters of digital utopianism: Sooner or later people need to get paid, and sooner or later you get what you pay for. Goodreads' staff may be small, but they can't run the site for nothing, and attempts to monetize it could not be postponed indefinitely."


Notes
Image of the Day: Guitarist-Turned-Novelist Len Vlahos
| | |
| --- | --- |
| | |
| Len Vlahos with Egmont publisher Andrea Cascardi | |
You likely know Len Vlahos as the former COO of the American Booksellers Association. Or perhaps you know him now as executive director of the Book Industry Study Group. But before he became involved in organizations that are so important to bookselling and the book industry, he led a different life.
Len Vlahos was once the guitarist of Woofing Cookies, a punk rock group that recorded an album, toured in vans and once got stranded in Georgia. That experience serves as backdrop for his first young adult novel: The Scar Boys, to be published in January by Egmont. Vlahos explained at the publisher's preview last week that he uses real song titles as chapter headings, and they hint at what's to come (he also says they can serve as a playlist). Vlahos says he's always had a passion for music and books, and with Scar Boys, he puts them both in one place. --Jennifer M. Brown


A Bookstore by Any Other Name: bbgb tales for kids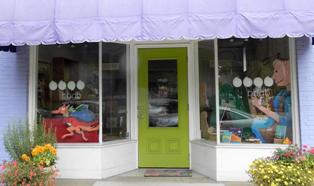 Jill Stefanovich and Jenesse Evertson, co-owners of bbgb tales for kids, Richmond, Va., purchased the former Narnia Children's Books in 2010 and renamed it, but they told the Times-Dispatch the name means "something different to each owner and often to each customer."

"For Jenesse, it means 'bring back great books,' and for me it means 'buy a book, give a book,' " Stefanovich said. "But we've also heard kids say it means 'boy books, girl books.' "

Evertson is in charge of building the store's collection, while Stefanovich runs the day-to-day operations. "What's really important for us is that our bookshop is different. This collection is not the same as anywhere else, and it changes seasonally to get what's new and fresh, or what's old and overlooked. We can't be the library, nor do we want to be," Stefanovich said, adding: "We will find the 'just right' book. That's something a big-box store or Amazon can't do."


Raccah Is Muriel Siebert Entrepreneurial Champion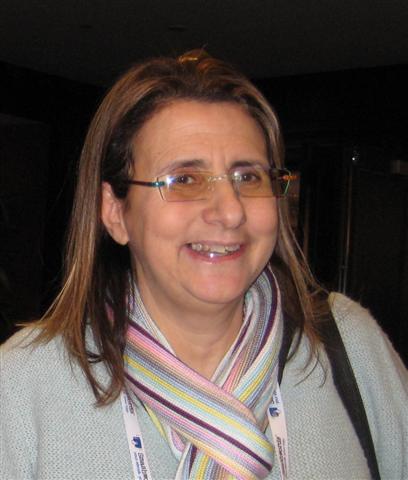 Congratulations to Dominique Raccah, CEO and publisher of Sourcebooks, who has been named the Muriel Siebert Entrepreneurial Champion and will accept the C200 Luminary Award in New York tomorrow.
The Committee of 200, composed of "the world's most successful female entrepreneurs and corporate leaders," said this about the winner:
"Dominique Raccah is the publisher of Sourcebooks, the company she founded in 1987 as a source of financial information for bankers, which turned out to be about as interesting as it sounds. From that small start, Raccah has directed a continuously growing entrepreneurial company that morphed into a general trade house. The result has been double digit annual revenue growth, over 40 New York Times bestsellers, #1 category leaders that range from baby names books to college guides, and a publishing company that many consider on the leading edge of the digital transformation.
"Most recently, Raccah has managed the launches of a personalized children's book platform, Put Me in the Story, a series of interactive digital editions of Shakespeare's plays, and a new cutting-edge education division."


IPG Adds 13 Publishers
Independent Publishers Group is adding 13 publishers and starts distribution for most of them on January 1:

Madison Press Books, which publishes cookbooks, U.S. history and culinary titles, as well as books for young readers (9-13) about U.S. history, exploration and discovery.
Inhabit Media, the first independent publishing company in Nunavut, in northern Canada. Inhabit Media is an Inuit-owned publishing company that aims to promote and preserve the stories, knowledge and talent of the Arctic. It publishes titles for adults and children, including illustrated picture books.
Vinologue, which publishes travel guides to the best wine and enotourism destinations around the world.
NNK Press (Never Not Knitting Press), founded last year by knitwear designer Alana Dakos, publishes knitting books and patterns, including Coastal Knits and Botanical Knits.
Smart Guide Publications, a series geared towards educating readers on topics ranging from astronomy to zoology.
Luminis Books, which publishes literary fiction for adults, young adults and middle grade readers, as well as a non-fiction reference series called the Simple Guide.
Urim Publications, which publishes some 15 books per year on topics related to Jewish tradition, including Jewish religious thought and modern life, Jewish law, Bible commentary, Passover Haggadahs, modern Jewish biographies, and spirituality. (IPG began distributing Urim Publications on August 1.)
The Puzzleworks, the exclusive publisher of Merl Reagle's Sunday Crosswords, syndicated in the U.S., Canada, Europe and Asia. (IPG began distributing the Puzzleworks in June.)
Caramel Tree Readers, which offers a paperback series of readers, leveled by MetaMetrics, for children ages 3 to 12.
Castle Rock Research, which publishes curriculum-based educational resources to students, parents and educators and will publish state-specific Common Core resources for the U.S. market. (IPG begins distributing the company November 1.)
Dream Big Toy Company, which created Go! Go! Sports Girls dolls and books, a collection of fun and educational products to promote self-appreciation and the benefits of healthy life-skills for girls ages 3-12.
Jolly Fish Press, which publishes trade fiction and select nonfiction.
Monsieur Notebook, founded by Hide Stationery in the U.K., a new line of leather-bound journals, notebooks and sketchbooks with ribbon markers and elastic closures.


Book Trailer of the Day: Comic Genius
Comic Genius: Portraits of Funny People by Matt Hoyle (Chronicle Books) has two videos: Steve Martin and Kermit the Frog duet on "Dueling Banjos" and Neil Patrick Harris stars in a Buster Keaton-inspired silent movie about lost love.


Media and Movies
Media Heat: J. Craig Venter on Life at the Speed of Light
Tomorrow on NPR's Science Friday: J. Craig Venter, author of Life at the Speed of Light: From the Double Helix to the Dawn of Digital Life (Viking, $26.95, 9780670025404).

---

Tomorrow morning on MSNBC's Daily Rundown: Jeff Greenfield, author of If Kennedy Lived: The First and Second Terms of President John F. Kennedy: An Alternate History (Putnam, $26.95, 9780399166969). He will also appear on CNN's Lead with Jake Tapper.

---

Tomorrow on ABC's the Chew: Tori Spelling, author of Spelling It Like It Is (Gallery, $26, 9781451628593). She will also appear on VH1's Big Morning Buzz.

---

Tomorrow on Rachael Ray: Julie Andrews, author of The Very Fairy Princess Sparkles in the Snow (Little, Brown, $18, 9780316219631).

---

Tomorrow on NPR's On Point: Donald Fagen, author of Eminent Hipsters (Viking, $26.95, 9780670025510).

---

Tomorrow night on HBO's Real Time with Bill Maher: Maajid Nawaz, author of Radical: My Journey out of Islamist Extremism (Lyons Press, $26.95, 9780762791361).

Also on Real Time: Al Sharpton, author of The Rejected Stone: Al Sharpton and the Path to American Leadership (Cash Money Content, $22, 9781936399475).


On Stage: Of Mice and Men
Chris O'Dowd and James Franco will make their Broadway debuts as Lennie and George respectively in a new stage version of John Steinbeck's Of Mice and Men, Broadway.com reported, adding that "no timeline, other cast and creative team members or theater have been revealed for the production at this time."

Franco confirmed the plan last Sunday during a live Q&A at the Aero Theatre in Santa Monica, Calif.: "I am going to do Of Mice and Men with Chris O'Dowd, directed by this amazing director, Anna Shapiro, who won a Tony for the stage version of August: Osage County. So that will be my Broadway debut."


This Weekend on Book TV: Texas Book Festival
Book TV airs on C-Span 2 this weekend from 8 a.m. Saturday to 8 a.m. Monday and focuses on political and historical books as well as the book industry. The following are highlights for this coming weekend. For more information, go to Book TV's website.

Saturday, October 26
11 a.m. Book TV features live coverage of the Texas Book Festival from Austin. (Re-airs Sunday at 12 a.m.)

7 p.m. Thomas Healy, author of The Great Dissent: How Oliver Wendell Holmes Changed His Mind--and Changed the History of Free Speech in America (Metropolitan Books, $28, 9780805094565). (Re-airs Sunday at 10 a.m.)

10 p.m. After Words. Anne Herron, from the Substance Abuse and Mental Health Administration, interviews Ann Dowsett Johnston, author of Drink: The Intimate Relationship Between Women and Alcohol (HarperWave, $27.99, 9780062241795). (Re-airs Sunday at 9 p.m., Monday at 12 a.m. and November 3 at 11 a.m.)

11 p.m. Alan Taylor, author of The Internal Enemy: Slavery and War in Virginia, 1772-1832 (Norton, $35, 9780393073713). (Re-airs Monday at 7 a.m.)

Sunday, October 27
12 p.m. Book TV's live coverage of the Texas Book Festival continues. (Re-airs Monday at 1 a.m.)

7 p.m. Matt Apuzzo, author of Enemies Within: Inside the NYPD's Secret Spying Unit and Bin Laden's Final Plot Against America (Touchstone, $27.99, 9781476727936).

7:45 p.m. Michael Barone, author of Shaping Our Nation: How Surges of Migration Transformed America and Its Politics (Crown Forum, $27, 9780307461513).

10 p.m. Chris Matthews, author of Tip and the Gipper: When Politics Worked (S&S, $29.95, 9781451695991).

11 p.m. Malala Yousafzai, author of I Am Malala: The Girl Who Stood Up for Education and Was Shot by the Taliban (Little, Brown, $26, 9780316322409), at an event hosted by Politics and Prose Bookstore, Washington, D.C.


Books & Authors
Awards: Weston Prize for Nonfiction
Graeme Smith's The Dogs Are Eating Them Now: Our War in Afghanistan won the $60,000 Hilary Weston Writers' Trust Prize for Nonfiction, which honors a work that demonstrates literary excellence and "a distinctive voice, as well as a persuasive and compelling command of tone, narrative, style and technique."

The jury praised Smith's book as a "painfully detailed, eyebrow-raising account of what he saw during his six years of reporting on that effort for the Globe and Mail: a tragic mix of cultural ignorance, miscommunication, greed, brutality, and political naiveté that no amount of individual courage and dedication could ultimately overcome. A graphic but determinedly even-handed memoir that does much to counter the reams of official spin this topic has endured over the years."


Attainment: New Titles Out Next Week
Selected new titles appearing next Tuesday, October 29:

Accused: A Rosato & Associates Novel by Lisa Scottoline (St. Martin's Press, $27.99, 9781250027658) is the 12th Rosato law firm mystery.

A Nantucket Christmas: A Novel by Nancy Thayer (Ballantine, $18, 9780345545350) follows a newlywed's island holiday.

The Wizard of Oz: The Official 75th Anniversary Companion by William Stillman and Jay Scarfone (Harper Design, $40, 9780062278012) coincides with the film's re-release.

The Beatles: The BBC Archives: 1962-1970 by Kevin Howlett (Harper Design, $60, 9780062288530) includes transcripts of Beatles BBC appearances.

A Cruel and Shocking Act: The Secret History of the Kennedy Assassination by Philip Shenon (Holt, $32, 9780805094206) explores JFK's death and the Warren Commission.

Chaser: Unlocking the Genius of the Dog Who Knows a Thousand Words by John W. Pilley Jr. and Hilary Hinzmann (Houghton Mifflin Harcourt, $26, 9780544102576) explores the training of a talented canine.

Crash and Burn by Artie Lange and Anthony Bozza (Touchstone, $25.99, 9781476765112) chronicles a comic's drug addiction.

The Pioneer Woman Cooks: A Year of Holidays: 140 Step-by-Step Recipes for Simple, Scrumptious Celebrations by Ree Drummond (Morrow, $29.99, 9780062225221) is a cookbook of holiday recipes.

In paperback:

George R.R. Martin's A Game of Thrones 5-Book Boxed Set (Song of Ice and Fire series): A Game of Thrones, A Clash of Kings, A Storm of Swords, A Feast for Crows, and A Dance with Dragons by George R.R. Martin (Bantam, $49.95, 9780345535528).


Book Review
Review: This Is the Story of a Happy Marriage
This Is the Story of a Happy Marriage by Ann Patchett (Harper, $27.99 hardcover, 9780062236678, November 5, 2013)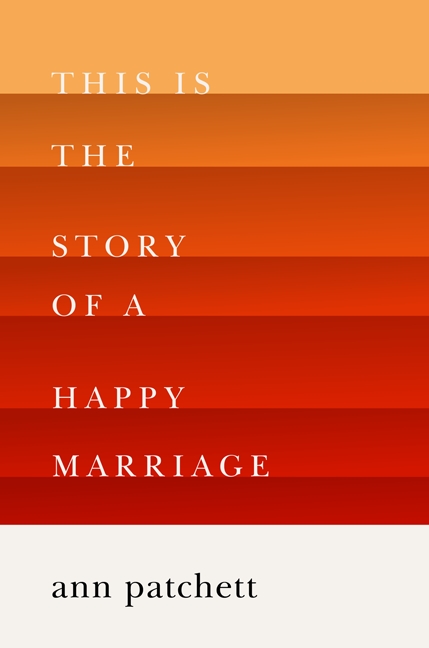 As you're reading Ann Patchett's nonfiction collection, This Is the Story of a Happy Marriage, don't be surprised if you have the sensation that instead of consuming words on a page, you're listening to your wisest, most humane friend. The personal essays, reporting, speeches and even writing advice in these 23 pieces display Patchett's mastery of nonfiction that's every bit the equal of her skill as a novelist.
As she reveals in "Nonfiction, an Introduction," Patchett "got her start in women's magazines," relying on her day job to pay the bills while she worked on her first novel. For that reason, she says, the collection is "full of example and advice." Those qualities are best revealed in "The Getaway Car," originally published as an exclusive for Byliner. Patchett's account of her fiction writing apprenticeship contains enough sound counsel in 40 pages to replace a good-sized shelf of instruction manuals. In the title essay, written as an audio piece for Audible, Patchett relates what she's learned about why marriages fail and succeed, contrasting her brief and disastrous first marriage with her current one--which came about after an unusual 11-year courtship.
Many readers of Shelf Awareness may have warm feelings toward Patchett for her role in establishing the Nashville independent bookstore Parnassus Books in 2011. In "The Bookstore Strikes Back," she admits she's "dizzied by the blitheness that stood in place of any sort of business sense," but in the store's relatively brief life it's been a spectacular success, landing her on the front page of the New York Times and causing her to "inadvertently become the spokesperson for independent bookstores."
Patchett excels in several other personal histories, most notably "The Mercies," the tender story of her relationship with an elderly nun, Sister Nena, who taught her to read and write. "Love Sustained" is the painstaking account of her grandmother's difficult final years, "when every ability and pleasure my grandmother had would be taken from her, one by one by one." Her gift for humor is displayed in "My Road to Hell," the story of the week she and the man who became her current husband spent driving a 29-foot Winnebago through Yellowstone National Park.
The Ann Patchett revealed in these pages feels deeply, remembers meticulously and moves gracefully through the journey that is life. We all can be thankful she's invited us along for the ride. --Harvey Freedenberg
Shelf Talker: This collection of Ann Patchett's nonfiction showcases her talent for keen observation and graceful prose.


The Bestsellers
Top-Selling Self-Published Titles
The bestselling self-published books last week as compiled by IndieReader.com:

1. Worth the Fight by Vi Keeland
2. Carter Reed by Tijan
3. Secrets Collide (Bluegrass Brothers) by Kathleen Brooks
4. Convicted (Consequences) by Aleatha Romig
5. Rockstar Romance Boxed Set by Various
6. Her Billionaires: Boxed Set by Julia Kent
7. My Alpha Billionaire Volume 1 by Tawny Taylor
8. Treasure Your Love by J.C. Reed
9. Emma's Secret: A Novel by Steena Holmes
10. Resistance (Frontiers Saga) by Ryk Brown

[Many thanks to IndieReader.com!]