Shelf Awareness for Tuesday, December 17, 2013

News
Our 2013 Best Books of the Year


Our 2013 Best Books of the Year feature 10 fiction, 10 nonfiction and 10 children's titles. For more on each book, see the most recent issue of Shelf Awareness for Readers.
Fiction
Benediction by Kent Haruf (Knopf)
Cinnamon and Gunpowder by Eli Brown (Farrar, Straus & Giroux)
A Constellation of Vital Phenomena by Anthony Marra (Hogarth)
The Goldfinch by Donna Tartt (Little, Brown)
Love Among the Particles by Norman Lock (Bellevue Literary Press)
Norwegian by Night by Derek Miller (Houghton Mifflin Harcourt)
The Returned by Jason Mott (Mira)
The Son by Philipp Meyer (Ecco)
Tenth of December: Stories by George Saunders (Random House)
Truth in Advertising by John Kenney (Touchstone)
Nonfiction
The Book of Barely Imagined Beings: A 21st Century Bestiary by Caspar Henderson (University of Chicago Press)
The Boys in the Boat: Nine Americans and Their Epic Quest for Gold at the 1936 Berlin Olympics by Daniel James Brown (Viking)
Dirt Work: An Education in the Woods by Christine Byl (Beacon Press)
Fairyland: A Memoir of My Father by Alysia Abbott (Norton)
Five Days at Memorial: Life and Death in a Storm-Ravaged Hospital by Sheri Fink (Crown)
Men We Reaped by Jesmyn Ward (Bloomsbury)
My Bright Abyss: Meditation of a Modern Believer by Christian Wiman (FSG)
Sugar in the Blood: A Family's Story of Slavery and Empire by Andrea Stuart (Knopf)
The System: The Glory and Scandal of Big-Time College Football by Jeff Benedict and Armen Keteyian (Doubleday)
The World's Strongest Librarian: A Memoir of Tourette's, Faith, Strength, and the Power of Family by Josh Hanagarne (Gotham)
Children's and Young Adult
Go: A Kidd's Guide to Graphic Design by Chip Kidd (Workman)
Boxers & Saints: A Graphic Novel Diptych by Gene Luen Yang (First Second)
Far Far Away by Tom McNeal (Knopf)
Picture Me Gone by Meg Rosoff (Putnam)
What the Heart Knows: Chants, Charms and Blessings by Joyce Sidman, illus. by Pamela Zagarenski (Houghton Mifflin Harcourt)
The Real Boy by Anne Ursu, illus. by Erin McGuire (Walden Pond/HarperCollins)
Flora & Ulysses: The Illuminated Adventures by Kate DiCamillo, illus. by K.G. Campbell (Candlewick)
Battle Bunny by Jon Scieszka and Mac Barnett, illus. by Matthew Myers (Simon & Schuster)
Locomotive by Brian Floca (Richard Jackson/S&S)
The Dark by Lemony Snicket, illus. by Jon Klassen (Little, Brown)


WORD Jersey City Has Cheery Opening Weekend
After a long wait, WORD's Jersey City, N.J., store opened this weekend in time for the last part of the holiday season. Despite heavy snow on Saturday and frigid temperatures on Sunday, the store was packed with customers, according to co-owner Christine Onorati.
Although it's only been a couple of days, Onorati believes that her customer base in Jersey City is wider than the customer base of the original WORD store in Greenpoint, in Brooklyn, N.Y. The new store has sold a little bit of everything, including toys, games, gifts for children, a range of fiction and nonfiction titles, graphic novels, board games, art books and stationery. The biggest surprise of opening weekend came on day one, when the store sold out of its entire stock of Humans of New York.
Although the shop is open for business, the cafe won't be up and running for a few weeks. The new store is approximately 2,400 square feet -- roughly four times the size of the Greenpoint location--and will be able to hold up to 250 people for standing-room-only events.
The building--a former Burger King--required practically total renovation before it could function as both a bookstore and cafe. Onorati's contractors had to pour a new concrete floor, completely revamp the electrical, heating and plumbing systems, and remodel the ceiling.
"It's been a long slog, but we're almost there," said Onorati, who expects the store's grand opening to be some time in January. She's hard at work planning that celebration, and scheduling other events for the new year. Among the first high-profile events will be a visit from actor B.J. Novak in February. "I couldn't be more excited," she said. --Alex Mutter


Seattle Rally Supports German Amazon Workers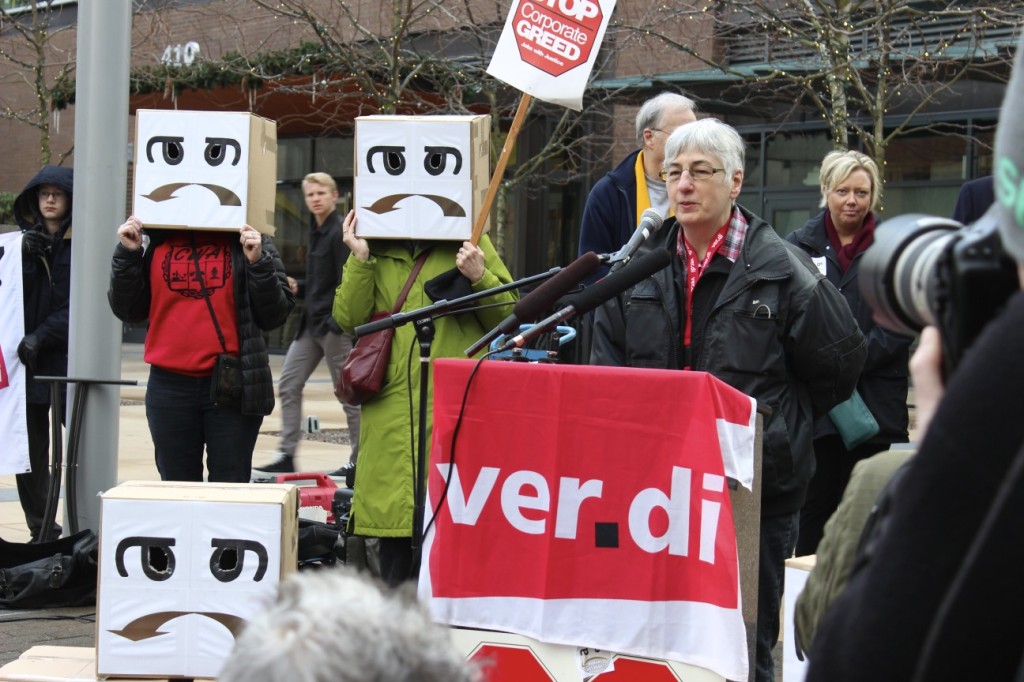 Nancy Becker, an Amazon warehouse worker from Germany, speaks at a protest at the company's Seattle headquarters Monday. (photo: Geekwire)
While some Amazon employees in Germany vowed to continue strikes at the company's Bad Hersfeld and Leipzig facilities, supporters in the U.S. staged a protest at the company's headquarters in Seattle yesterday, the Wall Street Journal reported.

Mechthild Middeke, a representative of the services union Ver.di, said this "is the first time the union has taken a German wage dispute outside the country to a corporation's doorstep" and described the U.S. action as symbolic. "What's happening in Seattle is not a strike but an act of solidarity with workers in Germany," she said.

The protest included several U.S. unions, among them the Teamsters and the Service Employees International Union. "About 10 different labor unions were present in solidarity with Ver.di," said Kathy Cummings of the Washington state AFL-CIO.


Obituary Notes: George Rodrigue, Hugh Nissenson
George Rodrigue, a Louisiana artist "whose Blue Dog paintings made him famous worldwide" and were featured in several books as well as an annual calendar, died December 14, the New Orleans Times-Picayune reported. He was 69.
---
Author Hugh Nissenson, described by the New York Times as "praised for creating convincing alternative worlds in books that pursued questions of faith and pressed the boundaries of the novelistic form," died on Friday. He was 80.


Holiday Hum: Full Speed Ahead
With just over a week to go until Christmas, booksellers from around the country have reported that holiday shopping has begun in earnest, with more shoppers flocking to bookstores daily.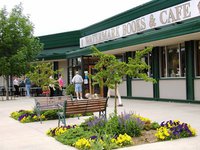 "It's escalated every day," said Sarah Bagby, owner of Watermark Books in Wichita, Kan. Watermark has run a special, daily promotion every day since December 1 and will continue to do so through Christmas. Some of the promotions have worked better than others; the store's Friday the 13th promotion (anyone "brave enough" to come out and shop got a 25% discount) was particularly successful. So far, Watermark is on pace with last season, but Bagby believes she'll pull ahead. "I think it's going to get busier and busier. With Thanksgiving being so late, people said they were just not ready."
Donna Tartt's The Goldfinch, Philipp Meyer's The Son, Eleanor Catton's The Luminaries and The Rosie Project by Graeme Simsion have all sold extremely well for Bagby. Among end-of-the-year surprises are The Kid: The Immortal Life of Ted Williams by Ben Bradlee Jr. and The Lemonade Cookbook: Southern California Comfort Food from L.A.'s Favorite Modern Cafeteria. Bagby can't keep the cookbook in stock: "It has recipes for amazing salads and pasta. We did a sample of the fingerling potato salad from the book, and everyone who took a bite bought a book."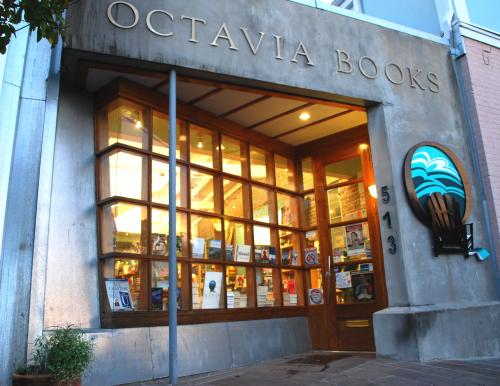 Tom Lowenburg, the co-owner of Octavia Books in New Orleans, La., agreed that the season had not yet reached its peak. "Things are still building. We've been busy, but we're about to get much busier."
Several books pertaining to New Orleans, including Roll with It: Brass Bands in the Streets of New Orleans by Matt Sakakeeny, Five Days at Memorial: Life and Death in a Storm-Ravaged Hospital by Sheri Fink and What the Sleepy Animals Do at the Audubon Zoo by Grace Millsaps, John Clark IV, Ryan Murphy and Alyson Kilday have done very well for Octavia Books. Rich Cohen's MONSTERS: The 1985 Chicago Bears and the Wild Heart of Football has been surprisingly popular.
"Every year has its own dynamic, depending on when Thanksgiving is or what day Christmas falls on," said Lowenburg, discussing what effect the condensed shopping season may have had on retailers. "This year, with early Hanukkah and a late Thanksgiving, that's just a different dynamic. For national retailers, Thanksgiving and Black Friday are the beginning of the holidays. I don't think that's true for us. For us it's just a matter of when people start to think about buying gifts, and books are the best first- and last-minute gifts."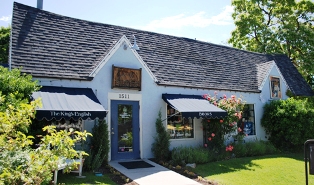 Anne Holman, co-owner of the King's English Bookshop in Salt Lake City, Utah, has seen Small Business Saturday and Utah's shop local movement grow steadily over the last few years. On Small Business Saturday, the store hosted the "World's Strongest Librarian"--6'6" Josh Hanagarne. The Indies First celebration was a rousing success.
"Utah's local-first movement is one of the most robust in the country," explained Holman. Each year, the King's English participates in a week-long shop local promotion. For the past few years the store has offered 15% off for an entire week, and this year was no exception. "We feel that that's a nod to shoppers, telling them 'we know you're shopping for discounts, but we're really glad you're shopping with us.' So we do that for a whole week; we give up a little, but we feel like we get a lot more in return."
Books by Utah writers, including fantasy author Brandon Sanderson (Mistborn, The Way of Kings) and YA authors Brandon Mull (Spirit Animals) and Peggy Eddleman (Sky Jumpers) have done well. The Goldfinch has also sold robustly, along with The Rosie Project and Bill Bryson's One Summer: America 1927.
The biggest surprise is S. by J.J. Abrams and Doug Dorst. "It's been crazy," said Holman. "When people open the sample copy, they just go crazy for it."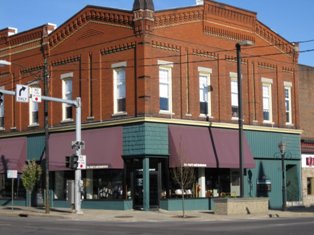 For Bill Reilly and Mindy Ostrow, owners of the river's end bookstore in Oswego, N.Y., December is "clicking along at a good pace," Reilly said. Across the board, sales are going very well. The Day the Crayons Quit by Drew Daywalt and Miss Peregrine's Home for Peculiar Children by Ransom Riggs have moved briskly. Small Business Saturday went very well, and the store is participating in Oswego's own shop local movements.
"We've been doing a lot to raise the level of awareness for shopping local," said Reilly. "It's not just about books; we're going to all of our favorite shops downtown and making sure to spread a little green around in their stores. It's so important to walk the walk. We're in this together."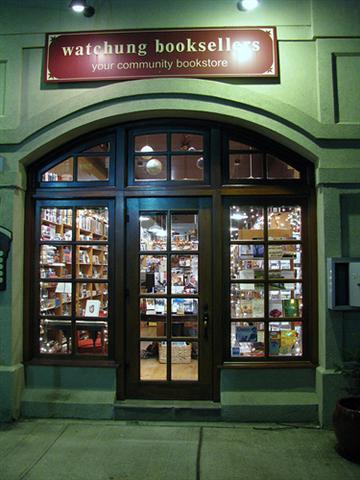 Margot Sage-EL, the owner of Watchung Booksellers in Montclair, N.J., has had a "phenomenal" holiday season so far, she said. Between Hanukkah's early start and several big, annual school events getting moved to November, things have been rolling for weeks. In addition to Indies First and Small Business Saturday, Watchung Booksellers held "Festivus Friday" on the day after Thanksgiving. A code word was sent to everyone on the store's e-mail list, and shoppers who said the code word that day received 20% off their purchase. The code word was "bagel."
With so much of her holiday business shifted to November, Sage-EL doesn't have huge expectations for this December, although things are going strong. But even if December turns out to be lower than usual, Sage-EL said that the store will still be ahead of last year. She explained: "I really can't emphasize how huge our November was." --Alex Mutter


Notes
Image of the Day: The Fancy Nancy Way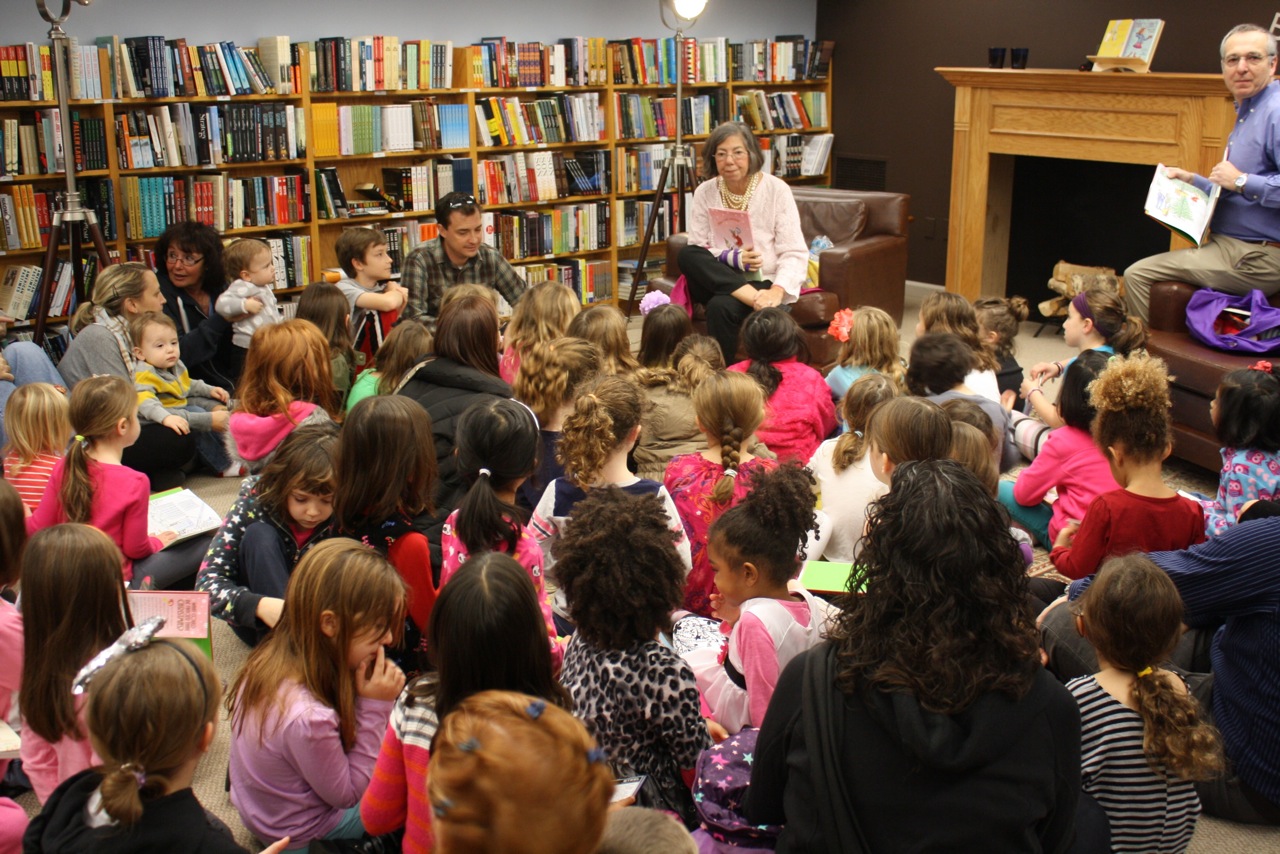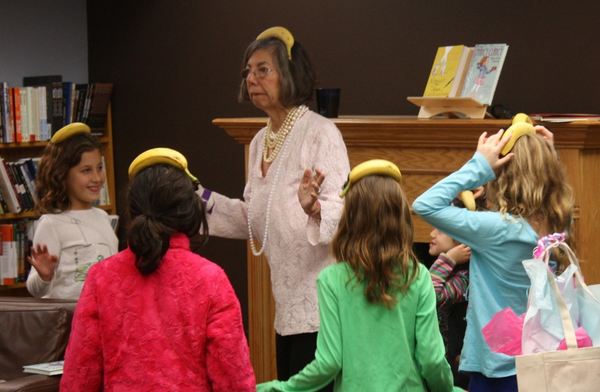 Fancy Nancy fans learn to have good posture the Jane O'Connor way!
More than 100 young fans packed [words] Bookstore, Maplewood, N.J., for an appearance by Jane O'Connor, author of the Fancy Nancy books.
The event was part of the store's busy December author schedule: five bestselling authors in eight evenings: R.J. Palacio, author of Wonder (audience more than 250); Jane O'Connor; Daniel Pink, author of To Sell Is Human (audience more than 100); Graeme Simsion, The Rosie Project; and Naomi Wolf, Vagina. One customer posted a photo of her son and Palacio on Facebook right after the Wonder event, quipping, "My son loved this book but meeting the author and having his book signed, priceless. Thank you so much [words]!"


Cool Idea: Granada Books' Winter Solstice Celebration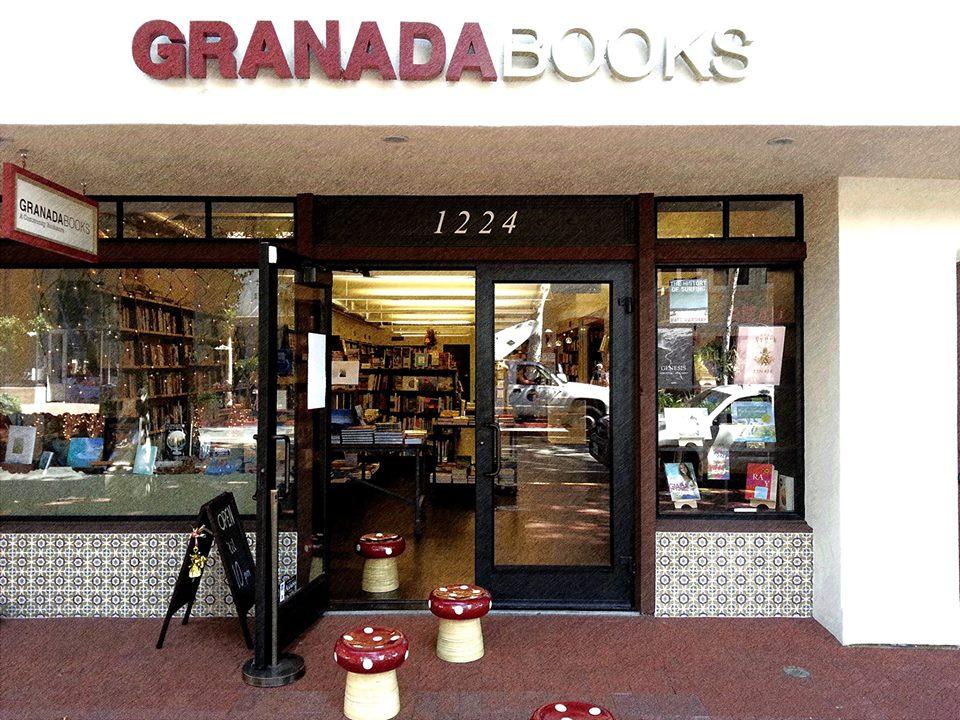 To celebrate both the longest night of the year and its six-month anniversary, Granada Books, Santa Barbara, Calif., is holding a Winter Solstice Celebration this coming Saturday, December 21. The store will stay open until midnight and throughout the day will offer hourly specials and one-day-only promotions. There also be live music from the group Diamonds and Sapphires as well as refreshments, including warm apple cider. With a purchase of $50 or more, customers will also be entered into the Winter Solstice Raffle for the grand prize, featuring tickets to a show at the Granada Theatre and gift certificates to Spoon Gelateria and Brazil Arts Café.


Bookseller Holiday Video of the Day: Village Books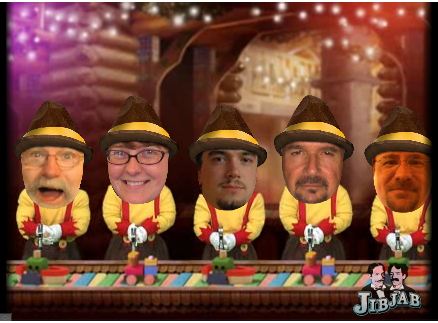 "What goes down at Village Books [Bellingham, Wash.] when we lock the doors."


'Bah Humbug' at the NYPL: A Gaiman Christmas Carol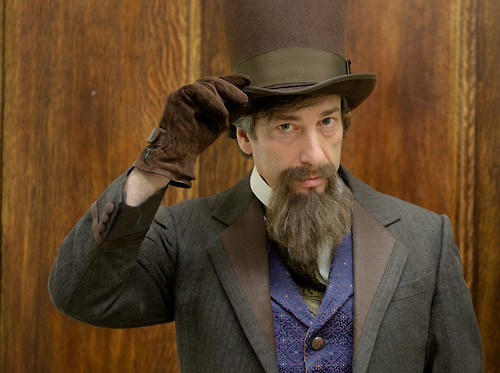 Author Neil Gaiman "managed to make the crowd at the New York Public Library fall silent for over an hour on Sunday to hear him read A Christmas Carol, from a special copy that Charles Dickens had edited himself for live performances. (He wore a fake Dickensian beard throughout to help get into character.) Which, considering how many children were in the audience, was a miracle on par with Scrooge's change of heart," the New York Observer reported.

"It's a wonderful time to tell stories about the dead," Gaiman said. "You've got winter. You got the depths of winter. You have the whole peddling around a fireside thing. You have long nights.... What Dickens did that was so interesting was that he took the ghost story, Christmas ghost stories, as a genre, and he wrote a couple really good ones for his magazine."

Artist Sean Von Gorman captured Gaiman-as-Dickens at the NYPL event, which also featured Molly Oldfield, author of The Secret Museum: Some Treasures Are Too Precious to Display..., sharing unique items found in the library's collection of Dickens material in the Berg Collection of English and American Literature.


Book Trailer of the Day: Financially Fearless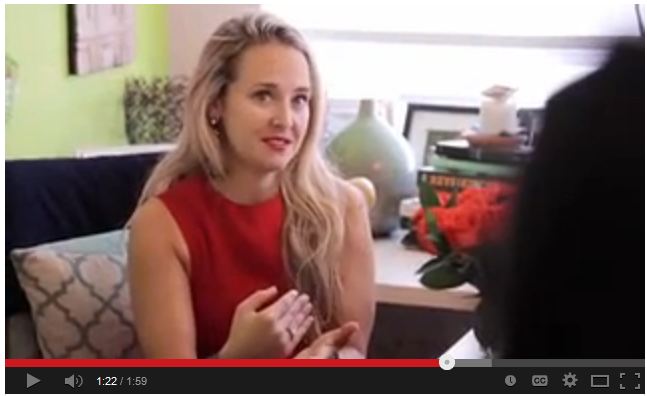 Financially Fearless: The LearnVest Program for Taking Control of Your Money by Alexa von Tobel (Crown Business).


Media and Movies
Media Heat: Tim Conway Talks About What's So Funny?
Tomorrow on NPR's Diane Rehm Show, readers review The Casual Vacancy by J.K. Rowling (Back Bay, $18, 9780316228589).
---
Tomorrow night on Piers Morgan: Tim Conway, co-author of What's So Funny?: My Hilarious Life (Howard Books, $25.99, 9781476726502).


Movies: Suspect; Fairyland
Fox 2000 has optioned the rights to Robert Crais's novel Suspect for an adaptation to be produced by Nina Jacobson and Brad Simpson (The Hunger Games), according to the Hollywood Reporter, which added that David DiGilio (Eight Below) will write the script.

THR noted that the sale "represents a rare foray into film for Crais... He has steadfastly refused offers for the film rights to his bestselling Elvis Cole/Joe Pike series over the years and turned down earlier offers for Suspect."

"Nina understood Maggie and Scott, and the true nature of my novel," said Crais. "When I saw the caring and brilliant job she did in bringing Suzanne's [Collins] books to the screen, I knew she was the perfect producer for Suspect."

---

American Zoetrope has acquired the motion picture rights for Alysia Abbott's Fairyland: A Memoir of My Father. Sofia Coppola (Lost in Translation, The Bling Ring) and Roman Coppola (The Darjeeling Limited, Moonrise Kingdom) will produce from a screenplay written by Sofia Coppola and Andrew Durham.

"I love the book Fairyland; it's a sweet and unique love story of a girl and her dad, both growing up together in 1970's San Francisco. I think it will make an engaging and touching movie on a subject I've never seen before," said Coppola.

Abbott noted she is "delighted that Sofia Coppola and Zoetrope are going to create the film version of Fairyland. Sofia's understanding of the feminine perspective and the artistic vision that she shares with Andrew Durham make them ideal partners to make this movie. I could not be happier."


TV: Guilt by Association Pilot; Sherlock Trailer
TNT has greenlighted Guilt by Association, a pilot co-written by Marcia Clark, the lead prosecutor in the O.J. Simpson trial, and Nashville showrunner Dee Johnson, Deadline.com reported. The project is based on one of the novels in Clark's Rachel Knight series. Nelson McCormick (The Closer; Rizzoli & Isles) will direct the Guilt by Association pilot and executive produce.

---

The BBC "has let loose an interactive trailer" for the upcoming third season of Sherlock that "includes goodies in the form of onscreen messages--reminiscent of the series' use of flashing texts--that when clicked upon, delve deeper into what's in store," Deadline.com reported.


Book Review
Review: The Scent of Pine
The Scent of Pine by Lara Vapnyar (Simon & Schuster, $25 hardcover, 9781476712628, January 7, 2014)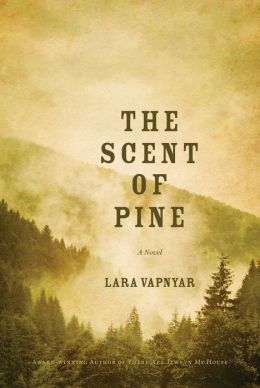 Although she's been writing in English only since 2002, just eight years after emigrating from Russia, Lara Vapnyar is already a prolific author, with two story collections (There Are Jews in My House and Broccoli and Other Tales of Food) and a novel (Memoirs of a Muse). The Scent of Pine, her second novel, is a brief, intense story of sexual awakening, linking the memory of an eventful summer at a Russian summer camp to a contemporary affair.
Lena, an adjunct professor of film at a community college, and Ben, who teaches the history of the graphic novel at Rutgers, meet at a sleepy academic conference in Saratoga Springs, N.Y. Lena, a Russian immigrant and mother to two young boys, is disappointed in her marriage to a mathematician husband, while Ben, who's already experienced divorce, is engaged in a relationship destined to end soon. With Lena's husband and children in California, and Ben's partner in New York City, their mutual disillusionment leads to an affair.
On their way to Ben's cabin in the Maine woods, and continuing through the weekend the two lovers spend there, Lena spins out her story of the summer 20 years earlier, in the era of perestroika, she spent as a counselor at a children's camp run by the Soviet Ministry of Defense. Between the first stirrings of her sexuality, focused on the soldiers who serve at the camp, and the leadership's determination to tamp down their young charges' urges, the air is thick with sexual tension.
There are allusions in the novel to the The Canterbury Tales and The Arabian Nights, and as Lena and Ben's conversation slips effortlessly between past and present, Vapnyar illumines some of the essential characteristics of storytelling, most strikingly the fallibility of memory. That truth is confirmed when Ben makes a startling discovery that causes Lena to question much of her account of that long ago summer, a story she now thinks of as "this pile of clunky, chunky pieces of baggage, stuffed into Ben's car along with his books, papers, and strange household objects."
Vapnyar doesn't strive for any grand statement in The Scent of Pine. Instead, the story offers a small slice of life that depends for its appeal on her sharp observational eye and the precision of her characterization, the same talents she's displayed in her previous work. She's a writer whose work will continue to attract attention for those qualities. --Harvey Freedenberg
Shelf Talker: In Lara Vapnyar's brief yet intense second novel, two lovers exchange their stories over the course of a long weekend.