Shelf Awareness for Readers for Tuesday, June 26, 2012

Book Candy
The Places It Went; Game of Attack Ads; Hip Hop Poe
Best graduation gift ever: The Daily What shared the story of recent high school graduate Brenna Martini, who received a copy of Oh the Places You'll Go! by Doctor Seuss as a graduation gift. You may ask: Doesn't everybody? But what makes this one special is that every year since she entered kindergarten, her father had every teacher, coach, and principal write a little something about her inside the book.

---

If you thought the political struggles in Westeros were already violent and treacherous, now those devious rivals for power in the Seven Kingdoms have unleashed their ultimate weapon: Game of Thrones attack ads.

---

While the prototype ExhibiTable "is clearly oriented toward institutional and retail uses (e.g. stores, libraries and exhibition spaces), it could work equally well in a the home of an avid reader who likes to leave out their favorite books or magazines," Dornob noted.

---

"Hip-Hop 101 with MC Edgar Allan Poe." Wired magazine featured "a slice of musical edutainment that explores poetic meter."
Great Reads
Further Reading: Beach Books
You'd be hard-pressed to find any two people who define a beach read in the same way. Is it a book about warm weather and beaches? Or a book set during the summer months? A light, easy read, or is summer the time to tackle a heavy, literary tome?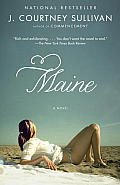 For those looking to take the beach to the beach, there is no shortage of reading material about sandy shores. J. Courtney Sullivan's Maine is a novel of family and friendship, the story of three generations of Kelleher women as they descend on the family cottage one summer. Its unhurried, thoughtful pace is perfect for lazy days and long summer nights, while the steady unveiling of family secrets is bound to keep readers riveted through whatever beach distractions may present themselves.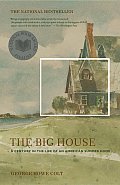 George Howe Colt takes on a similar subject--the recurring family vacation to a favorite summer spot--in The Big House, part love letter to the past and part history of the American summer home, told through the history of his family's own summer house on Cape Cod.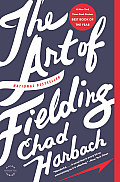 The Art of Fielding, Chad Harbach's much-acclaimed 2011 novel, takes on one of summer's greatest pastimes--baseball. Henry Skrimshader, a young prodigy of a shortstop, is recruited to play baseball for Westish College, where his life quickly becomes intertwined with the lives of four others. Harbach's stunning debut weaves together the narratives of each of these characters seamlessly, building a novel that is as much about baseball as it is about human relationships, love and loyalty.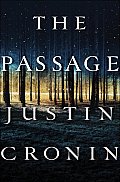 Justin Cronin's The Passage bears scant resemblance to other vampire novels on the scene today; Cronin's "vampires" are the result of a virus let loose in the U.S., and the consequences are deadly. The plot is relentless, breakneck and, even though it's an 800+ page novel, the ending comes before you know it. With the next volume in the Passage trilogy coming this fall, now's the perfect time to pick up--or revisit--Cronin's nightmarish future. --Kerry McHugh, blogger at Entomology of a Bookworm
The Writer's Life
Jean Zimmerman: Inventing Around the Edges of History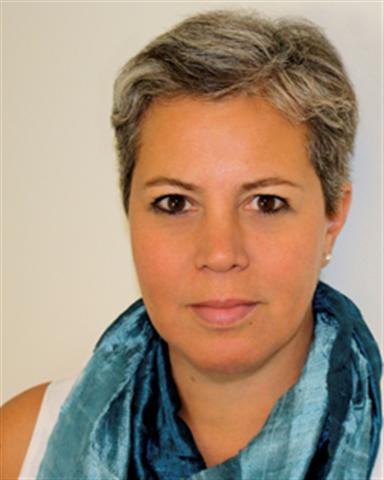 The author of four nonfiction books, Jean Zimmerman is making her fiction debut with The Orphanmaster (Viking), which blends mystery and romance in an extensively researched 17th-century America. Blandine van Couvering, just 22 and herself an orphan, is a trader--a "she-merchant." With the help of the dashing English spy Edward Drummand, Blandine is determined to discover who is murdering orphan children in New Amsterdam.
You've written nonfiction books; The Orphanmaster is your first novel. What was the impetus to go from nonfiction to fiction?
I love writing fiction... poking around into peoples' lives, especially women's lives, which often haven't been given their due in the popular imagination. I have found that in profiling women, my particular passion, there can be a certain limitation-- fewer documents exist to give the details of their lives, fewer journals or letters or memoirs. So it can be a challenge for a historian to draw a full, rich portrait of a real 17th-century Dutch she-merchant, as I did in a nonfiction book a few years back. Being able to imagine my way across some of these gaps, to invent around the edges of the historical record is one reason I so enjoyed working on a novel. I also found it tremendous fun to develop a love story with smart, quirky characters.
In addition to that love story, you developed The Orphanmaster around a mystery.
Like pretty much everyone in the world, I have always loved the tension in Jane Austen's novels between seemingly unlike characters; people who would never make sense together yet ultimately are perfect for each other. And I wanted to create some of that tension between Blandine, in all her intelligent sensitivity and Dutch independent female glory, and Drummond, martial and tough and definitely old school. I was rooting for the two of them to get together, and I was the one writing the book!
The mystery originated with the archaic term "orphanmaster," a real government function in the Dutch colony. I encountered it during research for my nonfiction book about New Amsterdam, when the orphanmaster was called upon to make sure a young girl receives a just inheritance. But to me the term sounded vaguely nefarious and spooky. It just made sense to have the good guys, the budding lovers, chasing down the bad guys, whether that turned out to be the orphanmaster or another character. It was a way to bring them together in an "alliance of two," as Drummond phrases it.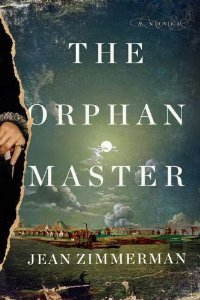 The role of the orphan in the early colonies is fascinating. Orphans weren't brought to the New World to be adopted, but as a source of labor.
The colony had a high proportion of orphans not only because Holland shipped over children as a source of cheap labor, but because so many children lost their parents in the New World due to disease, shipwrecks and Indian incursions. Hence the position of the orphanmaster, whose job was to oversee orphans' interests, to speak for them and make sure they fared okay. I found the fact that so many children in this small settlement were in such a precarious position to be very poignant. The cases detailed in New Amsterdam's Minutes of the Court of the Orphanmaster prove they had a very difficult time of it. In a way, though, the orphans' experience could be a crucible that made them strong, plucky, inventive--all innately American traits. Blandine van Couvering, my central character, is herself an orphan, and those personal characteristics both help bring her forward in the world of fur trading and enable her to solve the case of the missing orphans.
Did you find it difficult to let go of the "fact" to be able to write the "fiction?"
I will always be enamored of facts. They offer a poetry of their own, and I think they are crucial to telling a story well. The fact, for example, that Hollanders preferred not to place their Turkish carpets on the floor because they thought them too valuable, instead laying them out on the table to be admired... a small fact but to me exciting, a sort of mini-novella about the mindset of the Dutch in that era. I used hundreds of such details in The Orphanmaster, and ultimately they were a springboard for exploring the relationships of my characters. The way people act toward each other and feel about each other, the choices they make, can be expressed via their material circumstances. So the fact that Edward Drummond, the English spy, habitually wears a long, ringletted wig tells of his fealty to King Charles II of England, who originated the fashion, and when he doffs that wig it says something about his evolution as a character. By the by, I love men's periwigs as curiosities of their time and have written about them before in nonfiction. Wigs were a huge part of men's and women's lives for much of recent human history. We now go about comparatively bald!
Did anything in your research surprise you?
I'm still floored by the fact that we can go back to that time, factually, via a map and census of Manhattan that were both prepared in 1660. At the beginning of the 20th century, the map's street plan and the census data were collated by an eccentric collector and genius named I.N. Phelps Stokes. Through his work, we know the identity of every person living in the New Amsterdam settlement at the time, their vocations, their personal characteristics. We know where the gardens and orchards were, what the houses were like, the layout of the whole colonial enterprise. That foundation inspired me, enabling me to see, hear and smell the Manhattan Island of that time in a way I never could have otherwise. I will never cease to marvel at my source material, which really put wind in my sails as I worked on the novel. --Jen Forbus of Jen's Book Thoughts
Inklings
Encountering Art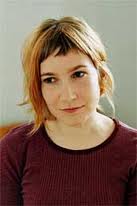 Any time my friend goes to an art museum, he rushes quickly through all the rooms, as if he's late for an important meeting. Then, if he spots something he likes, he will stop and look at that piece for two or three hours.
Another friend, while living in London, went to the Tate several times a week and sat in the same room all afternoon, where he would read a book. He just liked to be among the paintings in that room.
Most people walk through museums slowly, at the rate of half a stroll, giving equal time to every picture, which seems to be the custom.
I once visited the Reina Sofia in Madrid. Picasso's Guernica was hanging on the wall, and a great crowd of people were standing before it. It felt like they were looking at it for a very long time. It made me optimistic, for a moment, about art. Then they all turned and left at the very same instant. Only then did I notice they all had headsets on. The audio was done.
For a long time, I felt some self-recrimination, looking at art. Like I wasn't having the right thoughts, or the right feelings. That I didn't know enough. A year ago, I went to some galleries with a friend. I said, "I don't like this piece." He said, "I don't think about whether I like a piece or not."
I have come to think that encountering art is more like encountering people than anything else. Once in a lifetime, or maybe two or three times, you'll be absolutely struck by someone; stopped dead in your tracks. I once saw a friend cry, tears streaming down his face, in the Richard Serra room at the Museo Bilbao.
We don't expect to like every person, or to have relationships with everyone we meet. We don't feel bad about having a circle of five or 10 people who we carry with us through our lives.
Maybe there are only five or 10 artworks in a lifetime that could possibly mean something to someone. The rest are like the people you pass in the streets. You don't feel obliged to have feelings about every single one of them. They're meaningful to other people; they don't have to be meaningful to you. --Sheila Heti
Heti's most recent novel, How Should a Person Be? (Holt), is about the friendship between a young female writer and a young female painter.
Literary Lists
Books That Shaped America; Summer's Best SF; Yoko's Recos
An exhibition at the Library of Congress highlights a "wonderfully diverse list of 'Books That Shaped America,' " the Washington Post reported. The exhibition "puts on display what one might call the classics of upset and troublemaking. When first published, these books shocked people, made them angry, shook up their deepest beliefs."

---

Noting that this has been a particularly good year "for science fiction books that are page turners with pleasingly complicated political and social subtexts, NPR's Annalee Newitz recommended the "summer's best sci-fi: planets, politics, apocalypse."

---

What would Yoko read? If you ever wondered, the Guardian offered a short answer with "Yoko Ono's top five must-reads."

---

Penelope Harper, author of the Lollipop and Grandpa series, chose her "top 10 great grandpa books" for the Guardian.

---

"Great children's books that look death in the eye" were showcased by io9, which noted that "some of the most soulful depictions of death aimed at kids come from the science fiction and fantasy genres."
Book Review
Fiction
The Chaperone
by Laura Moriarty
Island Apart
by Steven Raichlen
Zombie
by J.R. Angelella
Bared to You
by Sylvia Day
Mystery & Thriller
A Bad Day for Mercy
by Sophie Littlefield
The Neruda Case
by Roberto Ampuero , trans. by Carolina De Robertis
Social Science
Taste Matters: Why We Like the Foods We Do
by John Prescott
Nature & Environment

Wild Delicate Seconds: 29 Wildlife Encounters Black Bears to Bumble Bees
by Charles Finn
Children's & Young Adult

Squid and Octopus: Friends for Always
by Tao Nyeu
Between the Lines
by Jodi Picoult , Samantha Van Leer
Poetry
Fragile Acts
by Allan Peterson
Audio

Unholy Night
by Seth Grahame-Smith, narrated by Peter Berkrot
--- SPECIAL ADVERTORIAL OFFERINGS ---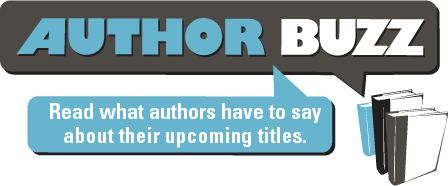 Dear Reader,

The lives of a middle-aged doctor and a love-struck young woman intersect across time in SLEEPING IN EDEN, Nicole Baart's haunting novel about love, jealousy, and the boundaries between loyalty and truth. SLEEPING IN EDEN is a book that will capture your imagination and make you wonder, how far would I go to prove my loyalty? My publisher is giving away 5 books, email now to win at howardbooksgiveaways@gmail.com




Publisher - Howard Books, a division of Simon & Schuster

Publish Date - 05/21/2013

ISBN-13 - 9781439197363

List Price - $16.00
Dear Reader,

Can love cross borders? In IMPERFECT PAIRINGS a woman's love for an Italian leaves her confronting this question. He's Jack in America, but he's Giovanni in Italy; understanding him means understanding his culture. It means losing the foundations of her identity to become entangled in the deep-rooted vines of his family's troubled past when she'd vowed to remain disentangled. Her career and autonomy had always come first. Will she lose herself? I'm giving away five books. Email jackietownsend@gmail.com to win!

jackietownsend.com




Publisher - Ripetta Press

Publish Date - 05/07/2013

ISBN-13 - 9780983791522

List Price - 9.99
Dear Reader,

Full moon night in Seoul. Victim of a brutal crime, beautiful, mentally troubled Jang-Mee dissociates from her body and becomes a channel for an ancestral ghost who hints at historical secrets. Seeking the ghost again, Jang-Mee becomes addicted to dangerous situations that bring her to the edge. As Sibyl tries to save Jang-Mee, Sibyl must confront her own dark nature and break through the taboos surrounding sexuality. I'm giving away 5 copies of SUNDAY GIRL. Write to me--klee@kalliopelee.com--to win!

Kalliope Lee




Publisher - Psychopomp Press

Publish Date - 04/12/2013

ISBN-13 - 978-0-9576321-2-7

List Price - $1.99
I'm so excited to share my newest novel, Suddenly Beautiful, with you. It's the first book in my humorous Modern Goddess Series. Nikki Triano has pined for her boss, billionaire, Toraos Stephanos, for the past six years. Unfortunately he's never shown her anything but professional respect—until he mistakenly drinks a bottle of Ambrosia. Yowza, things heat up when the world of the gods collide with Nikki's organized life! Love, laughs, and a little well-deserved revenge ensue. Because I'm so excited about Suddenly Beautiful I'm going to give away ten copies to ten lucky readers. Email me at boonebrux@boonebrux.com.

Good luck!




Publisher - Entangled Publishing

Publish Date - 04/17/2013

ISBN-13 - 9781622661169

List Price - 2.99