Shelf Awareness for Readers for Friday, June 29, 2012

Book Candy
'If You Love to Read'; Book-Inspired Cakes; Bookcase with a Ladder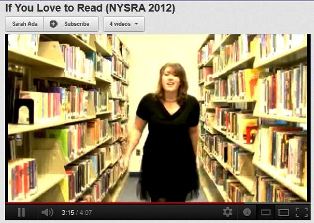 The New York State Reading Association celebrated the joy of books with a wonderful, Adele-ified music video titled "If You Love to Read.'

---

Whether they are mouth-watering may be debatable, but the "jaw-dropping book-inspired cakes" discovered by Booklicious are definitely eye-catching.

---

"J.D. Salinger was the entertainment director on a Swedish luxury liner." Mental Floss revealed the early jobs of 24 famous writers.

---

Bookcase of the day: Designrulz.com featured a bookcase with "a ladder that pulls out immediately. This bookcase is made from warm, unique South American hardwoods.... while closed, ladder sits flush and rungs align seamlessly with lower shelves."
Inklings
Anthony Heilbut: An Apollo Theater Education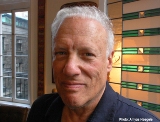 I was a fan who knew too little, a 14-year-old rock-and-roller, when I first went to the Apollo Theater. I acquired some great memories--a pugnacious Jackie Wilson, a still ingenuous Diana Ross. But then some usher took pity, and said, "Kid, you think this blues is something? You need to see our Gospel Caravans." I took his advice, heard the greatest music in the land, and my life changed for good.
The gospel of the late '50s was a small miracle, holding within it most of the elements that would later capture the world. At the Apollo, you could hear Sam Cooke with his quartet, the Soul Stirrers, setting down a pattern for all the soul singers who followed him out of the church. Or the leading female group, the Famous Ward Singers. Their namesake, Clara Ward, would inspire Aretha Franklin and the many women who sing like her. But the group's real lead, Marion Williams, would have a cross-sexual impact, when her style was copped by Little Richard and all those men--from James Brown and Sam and Dave--who own him as their father.
It wasn't simply the great singing. The physical carriage was shocking. Back then, vocal groups held themselves very straight, with perfect, metronomic posture. These days, background singers in any form hang loose, swaying individually to the beat as they hear it. Gospel, through its rock and soul disciples, has relaxed our bodies. More than that, it has showed a way to group ecstasy. I used to marvel at the gospel "saints," dancing, running, jumping for victory, sometimes even rolling in the aisles. Secularize all that, and this spiritual rejoicing becomes, well, moshing.
What finally won me to gospel was its emotional range. This, despite the fact that I remain moved but thoroughly unconvinced by its theology. I learned that gospel could touch all emotional bases one night at the Apollo. As a novelty attraction, the sponsors had hired a professional actor named Gilbert Adkins to recite a faux-naif sermon called "The Creation." His performance struck me as grandiose, but the Apollo audience was not used to Broadway, and they experienced it as a treat.
On the last night, Fred Barr, the promoter, summoned Adkins back to the stage and handed him a large bouquet of flowers, the gift of a group of church ladies who had attended every show. The actor was overcome. "You know," he said--and you could only reckon the difficulties of being a black actor in those days--"my mother told me something that has stayed with me down through the years. She said, 'Boy, you can go a lot of places. But folk don't have to love you.' "
He shook his head and left the stage. But the moment was not complete. Suddenly young people all over the Apollo rose to their feet and started to shout. Some singers onstage got the spirit as well. The dancing continued for 20 minutes, as ushers dashed around the floor, snatching the bodies of men and women overcome by memories too deep for words. It was black church at its highest, and there had been nary a mention of Jesus. --Anthony Heilbut, author of The Fan Who Knew Too Much: Aretha Franklin, the Rise of the Soap Opera, Children of the Gospel Church, and Other Meditations (Knopf)
Literary Lists
Fairy Fictions; San Fran Authors; Strange Apocalypses
Graham Joyce, author of The Silent Land, chose his top 10 fairy fictions for the Guardian. "In these fictions, magical and impossible content tends to be offered in a more naturalistic mode of storytelling," he wrote. "The effect for the reader is that of riding a shuttle between natural skepticism and open credulity."

---

CBS-5 recommended "4 must-read San Francisco authors," noting that "these writers reflect the diversity of the Bay Area and its literary traditions." Speaking of those traditions, Flavorwire posted "Allen Ginsberg's suggested reading list."

---

Nuclear war, zombies and alien attacks aside, Flavorwire noted that there "are many more--and many stranger--ways that our planet could be destroyed," and offered "10 of the strangest apocalypses in literature."

---

Mental Floss found "11 authors who hated the movie versions of their books."
Book Brahmin
Book Brahmin: Anthony Swofford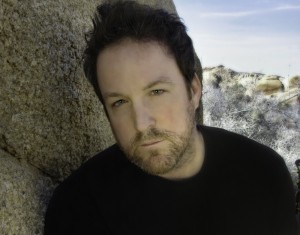 Anthony Swofford's first memoir, Jarhead, was adapted into a 2005 film directed by Sam Mendes. He's also the author of the novel Exit A and his writing has appeared in Harper's, the New York Times Magazine, the Guardian and Slate. Swofford's new memoir, Hotels, Hospitals, and Jails, was published by Twelve on June 5, 2012. He lives in upstate New York with his wife, the writer and photographer Christa Parravani, and their daughter.
On your nightstand now:
The Good Father by Mark O'Connell; The Power and the Glory by Graham Greene; Goodnight Moon by Margaret Wise Brown; Young Stalin by Simon Sebag Montefiore; Cathedral by Raymond Carver; Gandhi: A Very Short Introduction by Bhikhu Parekh; Fortunate Son by Lewis B. Puller, Jr.; The Battle for Spain by Antony Beevor.
Favorite book when you were a child:
I Want to Be a Fireman by Carla Greene. I read anything I could get my hands on, including my older sister's books--she had better taste. The fireman book is my only childhood book I still have possession of, and for a reason I can't figure out, it sits next to Escoffier in the dining room cookbook shelves.
Your top five authors:
Joan Didion, Don DeLillo, Julio Cortázar, Tim O'Brien and Joy Williams.
Book you've faked reading:
I faked reading Moby Dick for about 15 years until I read it over three days while sitting from noon to 4 a.m. at my favorite dive bar in Manhattan, Peter McManus at 19th Street and 7th Avenue. Now I fake having read Don Quixote and all of Dostoevsky except Notes from Underground and the first 50 pages of The Gambler.
Book you're an evangelist for:
Hopscotch by Julio Cortázar.
Book you've bought for the cover:
A Doubleday paperback of Stendhal's The Red and the Black with a cover drawing by Andy Warhol and a paperback of 'Til Death by Ed McBain with a troubled woman in a nightgown on the cover.
Book that changed your life:
Hopscotch by Julio Cortázar. I had heard from teachers and writers that "if it works, it works" when attempting to explain innovation in prose writing. But only after reading Hopscotch did I know what that meant and begin to understand that with prose anything is possible.
Favorite line from a book:
"War is the poetry of men, by which they seek to gain attention and relief throughout their lives" --from Thomas Bernhard in Gathering Evidence. Bernhard was combative and ornery and had witnessed the ravages of war as a young boy in Germany.
I'll include a second if you don't mind: "But this too is true: stories can save us." Tim O'Brien wrote this in The Things They Carried, which I first read as a college student, a few years out from my own war. I didn't believe him at first, and then I started to write, and now I believe him, and we all must.
Book you most want to read again for the first time:
Absalom, Absalom by William Faulkner. Like Hopscotch, Absalom, Absalom taught me the power of finely rendered prose.
Your favorite cookbook:
The River Cottage Meat Book by Hugh Fearnley-Whittingstall. His 24-hour "Donnie Brasco" pork shoulder is transcendental.
Book Review
Fiction

A Hologram for the King
by Dave Eggers
Blackberry Days of Summer
by Ruth P. Watson
Mystery & Thriller

Blessed Are the Dead
by Malla Nunn
House Blood
by Mike Lawson
The Kings of Cool
by Don Winslow
Science Fiction & Fantasy
The Long Earth
by Terry Pratchett , Stephen Baxter
History

City: A Guidebook for the Urban Age
by P.D. Smith
A Labyrinth of Kingdoms: 10,000 Miles Through Islamic Africa
by Steve Kemper
Business & Economics
Comic-Con and the Business of Pop Culture
by Rob Salkowitz
Nature & Environment
Life Everlasting: The Animal Way of Death
by Bernd Heinrich
Children's & Young Adult
Miracle
by Elizabeth Scott
Zoe Letting Go
by Nora Price
Boat Works
by Tom Slaughter
--- SPECIAL ADVERTORIAL OFFERINGS ---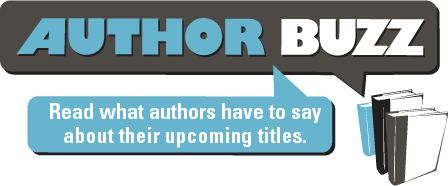 Dear Reader,

Why not a bike?" people would ask. The advantages of unicycle travel are not readily apparent, so I'd keep my answers mostly to myself. "I have two free hands," I'd think. I'd think about how, when I'm on a unicycle, I'm not rushing or being efficient or productive. I feel suddenly as if I'm on top of a planet and not a road. I'm a child again and can change the world's direction simply with a shift of my body. Note: I'd like to give away a signed hardback to the reader who talks most eloquently about the thing that helps her/him escape the rush and expectations of society/adulthood.

Email mysnuggerygarden@yahoo.com for a chance to win one of 5 copies of my book.

slowspokethebook.com




Publisher:
Synandra Press

Pub Date: 11/16/2013

ISBN-13:
9780986058707

List Price: $14.95
Dear Reader,

A Romeo and Juliet live in married bliss. That's how Gui-yong and Eum-chun enjoy life in Korea in 1949. Soon, they must accept the unthinkable--invite a woman into their home to bear them a necessary male child. Their five-year-old daughter, Mi-na, knows her being a girl has caused the disaster. The Korean War breaks out and tears flesh and souls. The separated couple wage a war to keep their love ablaze. I'm giving away five books. Write

maija_devine@hotmail.com

to win!

Chosen as a 2013 Kirkus Review Stars & Recommended Books List in Fiction & LiteratureFinalist in The 2013 USA Best Book Awards in Fiction/Historical and Fiction/Multicultural categories.

". . . a realistic sketch of a Korea that few Westerners have seen . . . . rich with emotion...achingly beautiful. A complex, uniquely Korean love story that shouldn't be missed." --Kirkus Reviews

http://www.MaijaRheeDevine.com




Publisher: Seoul Selection USA, Inc

Pub Date: 05/15/2013

ISBN-13:
9781624120039

List Price: $16.00
Dear Reader,

Enter to win one of five signed copies! Email authorcarlenehavel@gmail.com with your reason for wanting to read this book.

Thirty centuries ago, high-born daughters were bartered for political gain. Yet Princess Michal married her beloved David, one of the most famous kings of the Bible. Although her culture was enormously different from ours, hearts remain the same across the ages. King Saul's daughter was a courageous woman, whose love endured through war, madness, insanity, and betrayal.

http://store.kobobooks.com/en-US/ebook/daughter-of-the-king-1




Publisher:
Prism Book Group

Pub Date: 12/18/2012

ISBN-13:
9780985894160

List Price: $3.99
Dear Reader,

The internet is full of drink recipes. But how do you know if they're any good?

Don't leave things to chance. This new collection features 112 recipes that are all tested and Professor Cocktail approved.

With a variety of drinks to suit any occasion, taste, or skill level, "Professor Cocktail's Holiday Drinks" is your guide to making merry this year.

Email davidjmontgomery@yahoo.com to win one of five books being given away!

David J. Montgomery
http://professorcocktail.com




Publisher:
Professor Cocktail

Pub Date: 12/03/2013

ASIN:
B00H1YS6EA

List Price: $2.99