Shelf Awareness for Readers for Friday, July 13, 2012

Book Candy
Bookish Perfume, Wallpaper, Fountain, Landscapes
Love that "new book smell"? Chanel's Karl Lagerfeld has teamed up with Wallpaper magazine to create the perfume Paper Passion, which captures the scent of "freshly printed books," the Daily News reported. Lagerfield described himself as "a paper freak. It's a physical passion. I cannot live without paper. Touching perfect paper has something sensuous about it."

---

Design Year Book showcased ghostly white bookshelf wallpaper, designed by Young & Battaglia for Mineheart. that creates "a heavenly library" appearance with "white books on white shelves for a bright minimalist look.

---

A turning pages book fountain in Budapest was featured on the Read & Feed tumblr of Tattered Cover Book Store, Denver, Colo.

---

Fictional landscapes. Colossal showcased the work of Kyle Kirkpatrick, who "constructs these wonderfully tiny dioramas using the topographies of carved books."
Great Reads
Now in Paper: July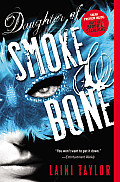 Daughter of Smoke and Bone by Laini Taylor (Little, Brown, $9.99)
Laini Taylor (Lips Touch) blends romance, otherworldly beings, joy and pain, light and dark in this tantalizing novel. Karou, 17 years old, with bright blue hair and a "constellation of tattoos," lives in Prague, where she's studying to be an artist. Through Karou's sketchbook, we learn of her "secret world," populated by chimaera who raised Karou as their own from age five. When she meets a seraphim, even though they are enemies, they feel a deep connection. Taylor elevates this tale beyond a story of two star-crossed lovers by exploring the ways that society demonizes "the other" and by filling her tale with captivatingly complex characters.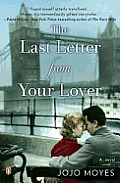 The Last Letter from Your Lover by Jojo Moyes (Penguin, $16)
London 1960: Jennifer Stirling wakes in a hospital to learn that she has survived a terrible car accident. She can't recall who she is or who she was--until she discovers a heartfelt love letter signed with the letter "B," asking her for forgiveness and to leave her husband. It proves to be just the jolt Jennifer's memory needs in reconstructing the past and a love affair she only half-remembers. In this captivating romance, that ultimately unravels in 2003, Moyes pays homage to the lost art of letter writing and the power of love.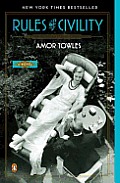 The Rules of Civility by Amor Towles (Penguin, $16)
It's 1938, and for Katherine "Katey" Kontent (stress on the second syllable), Manhattan may not be Nirvana, but it sure beats Brighton Beach. On a New Year's Eve nightclub outing, she and her pal Eve Ross meet the swank Tinker Grey. The encounter changes both women's lives, and the dynamic of their friendship as well, as Katey metamorphoses into Kate, a strong-willed magazine editor whose determination and gimlet eye are a match for every man in the story and almost every woman. Towles's prose in his debut novel is atmospheric and crystalline, with a delectable sentence on every page.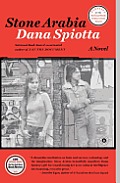 Stone Arabia by Dana Spiotta (Scribner, $14)
Like her National Book Award-nominated Eat the Document, Dana Spiotta's new novel has its roots in the 1970s, as she turns her attention to the intimate details of family life, the slow erosion of dreams and the faint persistence of hope. Narrated mostly in the voice of Denise Krasnis, a woman in the midst of a struggling midlife, Stone Arabia is the story of her relationship with her older brother, Nik Worth, a talented if only modestly successful post-punk musician who now, in 2004, lives in obscurity in Los Angeles. It's an intimate exploration of the complex territory of an adult sibling relationship, perfectly capturing the emotional stew of love, frustration, anger and, perhaps most poignantly, the lack of communication that are the stuff of sibling relationships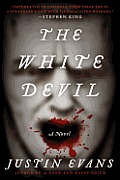 The White Devil by Justin Evans (Harper, $14.99)
The day after protagonist Andrew arrives at Harrow, a centuries-old boarding school on the outskirts of London, he finds the only boy he's made friends with dead outside the school grounds and a skeletal figure with a cough standing over the corpse. That figure mysteriously vanishes, and it's determined that the boy died of unusual but natural causes. However, Andrew's dreams have been invaded by a similar apparition, bringing with it visions of violence and desire rooted in the school's past. Meanwhile, the school's lone female student has set her sights on Andrew, noting his eerie resemblance to the young Lord Byron. How Andrew and Byron mesh is told in a chilling contemporary horror story that is an authentic page-turner.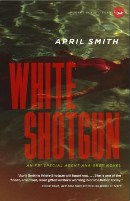 White Shotgun by April Smith (Vintage, $13.95)
Fans of April Smith's Ana Grey series will find much to enjoy in this fourth novel to feature the FBI agent. The intriguingly twisty story begins in London when Grey gets caught in what appears to be a gang hit outside an Italian restaurant. It's not that simple, however, and in the aftermath, Ana is sent by the FBI to Siena, Italy, to meet her previously unknown half-sister, Cecilia Nicosa. It isn't a family reunion that the FBI is after--they want Ana to investigate Cecilia's husband, Nicoli, a fabulously wealthy coffee mogul whose Mafia mistress has recently disappeared. Ana discovers beauty, family and, naturally, treachery in Italy.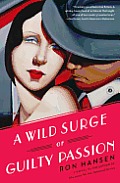 A Wild Surge of Guilty Passion by Ron Hansen (Scribner, $15)
It may not have qualified as the crime of the century, but the lurid murder of New York magazine editor Albert Snyder in March 1927 riveted the attention of that city--when the accused, Ruth Snyder and Judd Gray, went on trial, the courtroom was packed with 1,500 spectators. In this vivid, imaginative novel based on that crime, Ron Hansen (Atticus and Mariette in Ecstasy) weaves a story that will appeal to fans of classic mysteries, in the process skillfully evoking the morally compromised atmosphere of Prohibition-era New York.
Inklings
Writing Despite Disaster
Hugh Sinclair is the author of Confessions of a Microfinance Heretic (Berrett-Koehler). See our review below.
I wrote my book, Confessions of a Microfinance Heretic, in Patagonia, sandwiched between mountains and lakes. This was idyllic--until the Puyehue volcano erupted, cutting off electricity, running water, Internet and other such luxuries. There was no shortage of ash, however, enough to close the airport for eight months.
Like many people, I had had some romanticized idea of what being published would mean. I had submitted my manuscript, figured I had upheld my part of the bargain, and looked forward to sitting back and enjoying some anonymity before the inevitable media frenzy would catapult me to stardom.
Alas, it was not so.
I had to continue working part-time as a microfinance consultant, and thus had deadlines, endless e-mails, reports, reviews and stressed clients that I needed to attend to in order to support my family. I balanced this with the assignments my publisher gave me: design my first website; speak to media; arrange a publicist; participate in events; book a trip to California that would result in 40 hours of travel--each way. To top it all off, my Apple computer broke down, so I had to do all of the above on a 10" netbook. So much for sitting back.
What got me through all this was my sense of responsibility to share this story. I spent a decade in microfinance witnessing some of the most obscene corruptions, but nobody seemed to care. Not until I turned to the New York Times did I realize how writing and publishing validates our ideas by putting them into print. If a newspaper story could get people to react, even if ever so slightly, what possibilities might a book have?
Despite the perpetual feeling of slight panic that this whole publishing process has instilled in me, I have now contributed something that may just make the slightest impact on the world, that will outlast a tweet, that will inspire someone else to share their story and put up with all the drudgery that is the writing process. I only hope they won't need to write on a netbook. --Hugh Sinclair
Literary Lists
Summer Reads (or Not); Books on Creativity; Children's Books
Author Linda Fairstein's "sizzling reads for summer" were featured by the Today Show.

---

Do we camouflage our real summer reading lives? The National Post asked several authors the crucial beach reads question: "But what are you really reading?"

---

Jonah Lehrer, author most recently of Imagine: How Creativity Works, recommended "5 books to inspire innovation" on NPR, noting that his choices "look at the mystery of the creative mind from many different angles."

---

"The 20 most beautiful children's books of all time" were showcased by Flavorwire, which noted that "some of the loveliest illustrations we've ever seen have been in books (or maybe that's just the association with a great story talking)."
Book Review
Fiction

Juliet in August
by Dianne Warren
True Believers
by Kurt Andersen
Albert of Adelaide
by Howard Anderson
Gun Dealers' Daughter
by Gina Apostol
East of Denver
by Gregory Hill
Biography & Memoir

Coming to My Senses: A Story of Perfume, Pleasure, and an Unlikely Bride
by Alyssa Harad
Where the Heart Beats: John Cage, Zen Buddhism, and the Inner Life of Artists
by Kay Larson
Crazy Brave
by Joy Harjo
History
City of Ravens: London, the Tower and Its Famous Birds
by Boria Sax
Business & Economics
Confessions of a Microfinance Heretic: How Microlending Lost Its Way and Betrayed the Poor
by Hugh Sinclair
Children's & Young Adult

Seraphina
by Rachel Hartman
Mothership: The Ever-Expanding Universe, Book One
by Martin Leicht , Isla Neal
The Good Braider
by Terry Farish
--- SPECIAL ADVERTORIAL OFFERINGS ---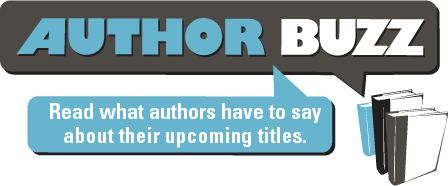 Dear Reader,

When I first set up a "demon graveyard," of sorts, for my Demonica/Lords of Deliverance series, I never imagined that the characters who populated it would become so central to the series. But here we are, following up the Grim Reaper's story with that of his right-hand man, Hades.

Dark, lethal, and a little playful, Hades will take a beautiful, brave fallen angel on a journey that will lead them both to danger and, possibly, love.

Please write to 1001DarkNights@gmail.com to win one of five copies.

http://www.1001darknights.com/authors/2015-books/larissa-ione-hades/




Publisher: Evil Eye Concepts, Inc

Pub Date: 5/26/15

ISBN: 978-1-940887-54-8

List Price: $2.99