Shelf Awareness for Readers for Tuesday, August 7, 2012

Book Candy
Fairy Tale Books; Quidditch Origins; GWTW Going, Going, Gone
At this year's Tomorrowland music festival in Belgium, "an entire stage was filled with a library of gigantic fairy tale books to create a sort of magical country," Buzzfeed reported.

---
J.K. Rowling "created Quidditch in a pub after having a fight with her then-boyfriend. 'In my deepest, darkest soul,' she said, 'I would quite like to see him hit by a bludger.' " This is just one Potter-related tidbit from Mental Floss's Amazing Fact Generator.

---

Fifty Shades updates: Roleplaying with the best of them, actors Will Ferrell and Zach Galifianakis read passages from Fifty Shades of Grey. And with the click of a button, the Fifty Shades Generator, "a breakthrough in erotic fiction... generates world-class literature based on a pre-defined vocabulary."

---
A 1938 copy of Margaret Mitchell's Gone with the Wind, signed by almost all of the movie's cast--as well as director Victor Fleming and producer David O. Selznick--sold for $135,300 at auction recently, the Hollywood Reporter noted.
Great Reads
Further Reading: Napoleon Bonaparte
Two hundred years ago the world watched in alarm as Napoleon invaded Russia. The brash emperor had turned Europe upside down in his quest for greatness, and has had a correspondingly large role in literature ever since. There are countless histories of Napoleon and his era--from biographies of the man himself, such as Steven Englund's Napoleon: A Political Life, to military histories of his battle achievements, like J. Christopher Herold's Bonaparte in Egypt.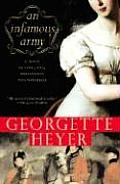 But Napoleon is also frequently the focus of lighter works. In An Infamous Army, Georgette Heyer's masterful retelling of the Battle of Waterloo, Napoleon never actually appears on page. But "Boney" (as the British upper class scornfully called him) dominates every aspect of life in England and Belgium in the spring of 1815. Heyer juxtaposes the lords and ladies who danced and flirted their way through Brussels and the violence of the battle where Napoleon so very nearly won.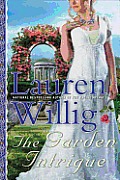 He also appears in Lauren Willig's The Garden Intrigue as a slightly pompous theater addict, who commissions his stepdaughter's friend Emma Delagardie to write a play for him. Emma has to navigate the complicated world of the Bonaparte household with the assistance of the verbose poet Augustus Whittlesby. Napoleon was quite capable of arresting people for trifling slights, keeping Emma constantly on her toes.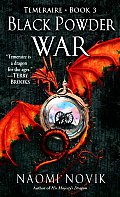 In a creative alternate history of the Napoleonic Wars, Naomi Novik's Temeraire series stars Captain Will Laurence and his dragon, Temeraire, who fight as part of the British Aerial Corps. In book three of the series, Black Powder War, Napoleon gets a celestial dragon of his own, and flies into battle at the head of his army and fighting dragon corps. His military genius becomes even more frightening when given this aerial dimension, and it looks like there are no limits to his success.
Many other Napoleonic novels offer the modern reader a glimpse of one man who dominated life in a manner that can be difficult to imagine today. --Jessica Howard, blogger at Quirky Bookworm
Inklings
Seduced by Chocolate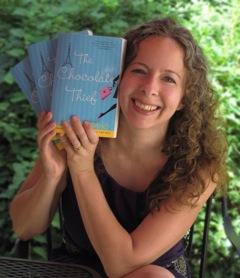 Laura Florand was born in Georgia and eventually moved to Paris, where she met and married her own handsome Frenchman. She is now a lecturer at Duke University and dedicated to her research into French chocolate. Her new series launches in August 2012 with The Chocolate Thief (Kensington).
I often get asked how I could have come up with the idea to write about chocolatiers, as if this is rather quirky. But the more I discover of real top chocolatiers, the more I think--how could I not?
I came to chocolate via chocolate chips and supermarket candy bars the way most American kids do. It wasn't until I lived in Paris as a graduate student that I began to discover top French chocolatiers. Given my meager graduate stipend and that top chocolates even at that time cost $60 or more a pound, my credit card companies were delighted.
So when I decided to write about a chocolate-making hero in The Chocolate Thief, I was following my passion. When I made my first timid research inquiries, I never expected the generosity and enthusiasm with which the world's greatest chocolatiers would share their worlds with me, or that through them that first book idea (The Chocolate Thief) would grow into a series and a novella.
Their worlds are fascinating and incredibly diverse. Michel Chaudun has a laboratoire not much bigger than an SUV, and he filters his enrobing chocolate through pantyhose in between batches, using a hair dryer--yes, a hair dryer!--to loosen it from the grill. Jacques Genin's laboratoire is a huge, luminous space of marble counters above a beautiful salon of exposed rock walls and red velvet curtains. Pâtissier Laurent Jeannin works in a Michelin three-star kitchen where a team of over 100 move in a constant, intense dance.
They, too, are following their passion, and it is that passion and intensity which I try to capture in Sylvain Marquis, the hero of The Chocolate Thief. A person for whom the world is an utterly sensual place--and those senses are in the control of his hands. A person whose success has taken exceptional discipline, drive, creativity, and perfectionism.
Not to mention arrogance or, as Sylvain would prefer to call it, accurate self-assessment. Every single top chocolatier I have ever researched has openly stated to me, at some point during an interview, "I am the best in the world." And every single one, full of that conviction, goes back and pours his soul into being even better. And then offers that soul up to be eaten in one or two delicious bites.
My kind of hero. --Laura Florand
Literary Lists
Movies Based on Books; Girls Who Fight; Books That Make You Cry
See the movie, read the... wait, there's a book? Flavorwire showcased "10 movies you didn't realize were based on books."

---

"Fight Like a Girl: 3 Books That Pack a Deadly Punch." For NPR, Diana Lopez, author of Choke and Confetti Girl, recommended a trio of books "with girls who know how to fight."
---

The Guardian suggested a few tear-jerkers in the latest edition of its "My Top Five" series, which highlighted "books that make you cry."

---

Shane Jones, author of Daniel Fights a Hurricane, recommended "10 essential surrealist books for everyone" at Flavorwire.
Book Review
Fiction

The Dog Stars
by Peter Heller
The Bride of New France
by Suzanne DesRochers
The Appearance of a Hero: The Tom Mahoney Stories
by Peter Levine
Mystery & Thriller
Kill You Twice
by Chelsea Cain
Vengeance
by Benjamin Black
Biography & Memoir

The Lucky Ones: My Passionate Fight for Farm Animals
by Jenny Brown with Gretchen Primack
The Book of Mormon Girl
by Joanna Brooks
Essays & Criticism
The Way the World Works: Essays
by Nicholson Baker
Some Remarks: Essays and Other Writing
by Neal Stephenson
Children's & Young Adult

Liar & Spy
by Rebecca Stead
Dog Gone!
by Leeza Hernandez , illus. by Leeza Hernandez
Reference & Writing
How to Find Out Anything
by Don MacLeod
--- SPECIAL ADVERTORIAL OFFERINGS ---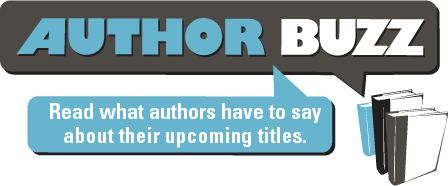 Dear Reader,

The lives of a middle-aged doctor and a love-struck young woman intersect across time in SLEEPING IN EDEN, Nicole Baart's haunting novel about love, jealousy, and the boundaries between loyalty and truth. SLEEPING IN EDEN is a book that will capture your imagination and make you wonder, how far would I go to prove my loyalty? My publisher is giving away 5 books, email now to win at howardbooksgiveaways@gmail.com




Publisher - Howard Books, a division of Simon & Schuster

Publish Date - 05/21/2013

ISBN-13 - 9781439197363

List Price - $16.00
Dear Reader,

Can love cross borders? In IMPERFECT PAIRINGS a woman's love for an Italian leaves her confronting this question. He's Jack in America, but he's Giovanni in Italy; understanding him means understanding his culture. It means losing the foundations of her identity to become entangled in the deep-rooted vines of his family's troubled past when she'd vowed to remain disentangled. Her career and autonomy had always come first. Will she lose herself? I'm giving away five books. Email jackietownsend@gmail.com to win!

jackietownsend.com




Publisher - Ripetta Press

Publish Date - 05/07/2013

ISBN-13 - 9780983791522

List Price - 9.99
Dear Reader,

Full moon night in Seoul. Victim of a brutal crime, beautiful, mentally troubled Jang-Mee dissociates from her body and becomes a channel for an ancestral ghost who hints at historical secrets. Seeking the ghost again, Jang-Mee becomes addicted to dangerous situations that bring her to the edge. As Sibyl tries to save Jang-Mee, Sibyl must confront her own dark nature and break through the taboos surrounding sexuality. I'm giving away 5 copies of SUNDAY GIRL. Write to me--klee@kalliopelee.com--to win!

Kalliope Lee




Publisher - Psychopomp Press

Publish Date - 04/12/2013

ISBN-13 - 978-0-9576321-2-7

List Price - $1.99
I'm so excited to share my newest novel, Suddenly Beautiful, with you. It's the first book in my humorous Modern Goddess Series. Nikki Triano has pined for her boss, billionaire, Toraos Stephanos, for the past six years. Unfortunately he's never shown her anything but professional respect—until he mistakenly drinks a bottle of Ambrosia. Yowza, things heat up when the world of the gods collide with Nikki's organized life! Love, laughs, and a little well-deserved revenge ensue. Because I'm so excited about Suddenly Beautiful I'm going to give away ten copies to ten lucky readers. Email me at boonebrux@boonebrux.com.

Good luck!




Publisher - Entangled Publishing

Publish Date - 04/17/2013

ISBN-13 - 9781622661169

List Price - 2.99